GW Pharma Scores Interim Victory In Cannabis Extraction Patent Infringement Fight With Canopy (Op-Ed)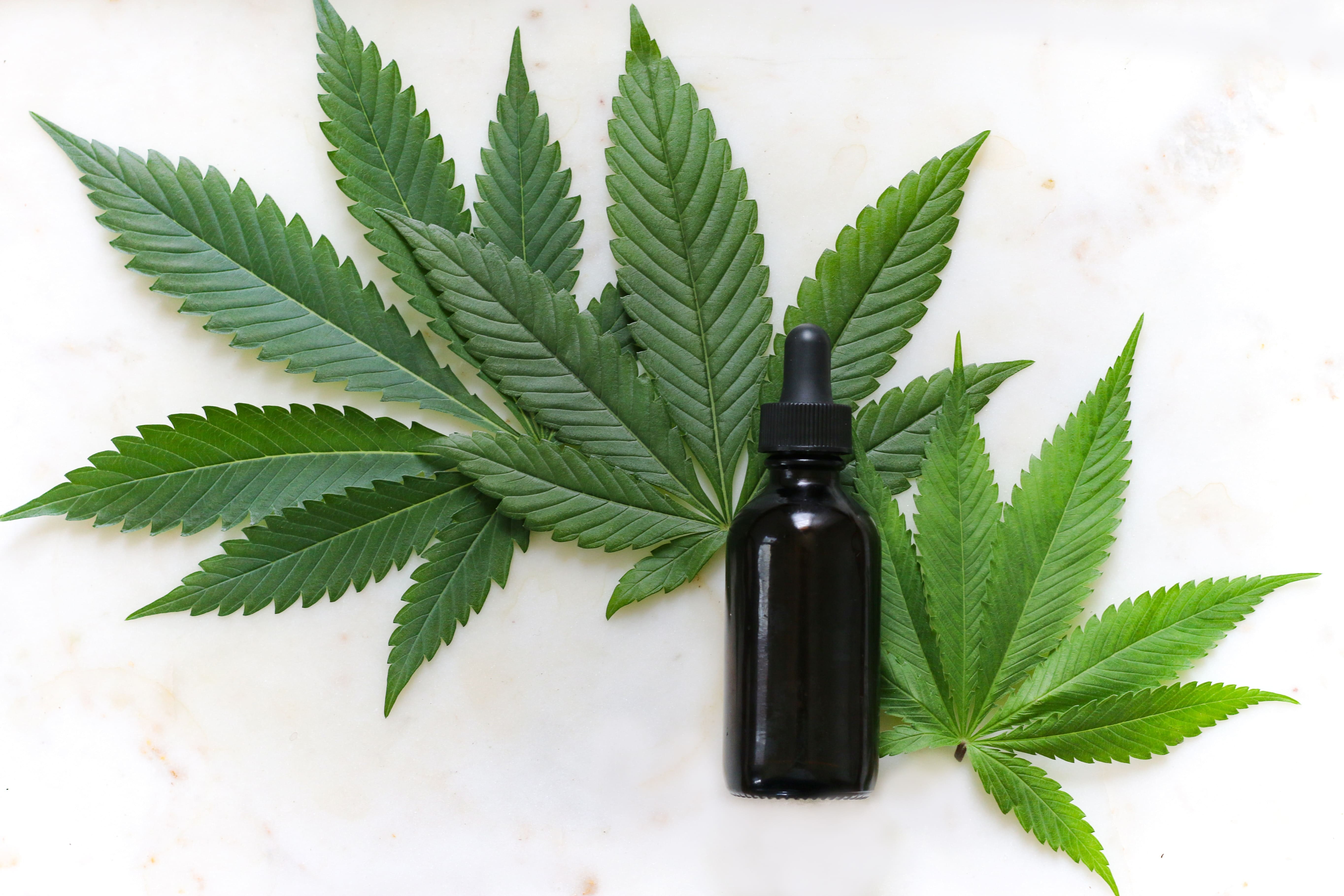 "GW's claim construction victory bodes very well for their ultimate success in defending this lawsuit."
By Larry Sandell, Mei & Mark, LLP
Last week, U.S. District Judge Alan D. Albright issued a claim construction order favoring GW Pharmaceuticals in the high-stakes, high-profile cannabis patent litigation brought by Canopy Growth Corporation. Canopy has accused GW of infringing U.S. Patent No. 10,870,632, titled, "Process for producing an extract containing tetrahydrocannabinol and cannabidiol from cannabis plant material, and cannabis extracts," and generally directed to CO2 extraction methods.
Canopy filed this lawsuit on December 20, 2020—the same day the patent issued—in U.S. District Court for the Western District of Texas, which has a reputation for patent-friendly juries and rapid litigation. Canopy had acquired the rights to the allowed patent application several weeks prior. The patent-in-suit claims priority to a German patent application dating all the way back to October 2000, rendering the pool of potentially invalidating prior art extremely small.
"Claim Construction" is the legal process where a judge interprets the meaning of language in an asserted patent claim. Later in a patent infringement litigation, this interpretation is used by the jury (or, sometimes, the judge) to determine whether the accused products or methods infringe the patent and whether the patent is rendered invalid by prior art. Generally, the patent owner seeks a claim construction broad enough to ensure that the accused method infringes; conversely, the defendant generally seeks a claim construction narrow enough to ensure that the accused method does not infringe.
This claim construction dispute focused on the following limitation of claim 1 of U.S. Patent No. 10,870,632: "(1) subjecting the cannabis plant material or primary extract thereof to CO2 in liquefied form under subcritical pressure and temperature conditions to extract cannabinoid components."
The Court explained the parties' positions as follows:
"[GW] contend[s] that 'subcritical pressure and temperature conditions' means that both the pressure and temperature need to be below the critical pressure and critical temperature, respectively. [Canopy], by contrast, contends that 'subcritical' simply means 'not supercritical.' As such, at least according to [Canopy], because being supercritical requires both the pressure and temperature to be above the critical pressure and critical temperature, respectively, if either the pressure or temperature—but not both—is above its corresponding critical value, then the CO2 is not supercritical, but rather is subcritical."
In its claim construction order, the court agreed with GW that subjecting cannabis material to CO2 under conditions corresponding to the striped area of the phase diagram below is outside of the scope of the claim language and would not infringe. Canopy's argument that subjecting cannabis to CO2 under striped-area conditions is within the scope of its patent claims was rejected.
In many patent infringement cases, a litigant who loses claim construction may concede an inability to win the case. Conceding early may enable the losing party to immediately appeal the claim construction order to the U.S. Court of Appeals for the Federal Circuit without wasting resources litigating an otherwise doomed case. Here, it is not yet clear how Canopy will respond to its claim construction loss. Canopy may concede noninfringement under the claim construction so that they may promptly appeal. Alternatively, Canopy may believe that they can still prevail on their infringement allegations and continue litigating in the Western District of Texas. Another potential consequence is that the claim construction order may push the parties closer to a negotiated settlement and corresponding dismissal of the case.
Ultimately, GW's claim construction victory bodes very well for their ultimate success in defending this lawsuit. Additionally, the narrower claim construction adopted by the court should be welcome news for CO2 extraction companies and equipment manufacturers: At least for the time being (for those operating in stripped-area conditions), the pending threat of a patent infringement lawsuit by Canopy has been greatly diminished.
Larry Sandell, a registered patent attorney with Mei & Mark LLP and the head of the firm's cannabis practice, focuses his practice on counseling clients on strategic intellectual property matters; drafting and prosecuting patent applications; litigating patent infringement and other matters in federal district courts and the International Trade Commission; arguing federal appeals; and handling patent-related Amazon.com take-down disputes. He can be reached at [email protected].
ATTORNEY ADVERTISING NOTICE
Please note that this article may be considered attorney advertising in some states. Prior results described on this article do not guarantee similar outcomes in future cases or transactions. The opinions expressed are those of the author and do not necessarily reflect the views of the Mei & Mark LLP (818 18th St., NW, Suite 410, Washington, DC 20006), its clients, Marijuana Moment® LLC, or any of their respective affiliates. This article is for general information purposes and is not intended to be and should not be taken as legal advice.
Read the full claim construction order below:
Click to access wdtx-6-20-cv-01180-50-cc-order.pdf
Top Federal Drug Official Personally Hesitates To Study Marijuana Because Of Schedule I Research Barriers
Photo by Kimzy Nanney.
Colorado Earned $423 Million In Marijuana Tax Revenue Last Year
More than $12 billion in marijuana has been sold since legalization in 2014, with the state collecting over $2 billion in taxes.
By Robert Davis, The Center Square
Colorado brought in a record $423 million in tax revenue from marijuana sales last year, according to the latest market report from the state's Department of Revenue (DOR).
In all, Colorado has sold more than $2 billion in marijuana through November 2021, making it the second consecutive year that the state has eclipsed that mark. In 2020, the state collected $387 million in taxes from the sales.
Colorado's tax revenue total also implies that the state beat its previous record of $2.1 billion in sales, though DOR said it will release the final numbers next month.
More than $12 billion in marijuana has been sold since legalization in 2014, with the state collecting over $2 billion in taxes.
🚨New record alert!🚨 In 2021, Colorado collected over $423 million in revenue from marijuana sales (compared to the previous record of over $387 million in 2020). Colorado also surpassed $2B in tax and fee revenue and $12B in marijuana sales to date. https://t.co/M5zrEiSNYR pic.twitter.com/XxpZzyV1XQ

— CO Dept. of Revenue (@CO_Revenue) January 12, 2022
Colorado collects its marijuana taxes from a 2.9 percent state sales tax on marijuana sold in stores, a 15percent state retail marijuana sales tax and a 15 percent retail marijuana excise tax on wholesale sales and transfers of marijuana. The state also collects fee revenue from marijuana license and application fees.
In December, Colorado collected more than $30 million in taxes, capping off a five-month streak of declining tax revenue.
The state also recorded more than $158 million in sales in November, with both medical and recreational marijuana showing significant declines in sales.
Colorado sold $131 million in recreational marijuana in November, an 11 percent drop when compared to October.
Similarly, November's medical marijuana sales totaled $26 million, representing a drop of more than 10 percent on a month-over-month basis.
The story was first published by The Center Square.
Delaware Lawmakers File New Marijuana Legalization Bill With Key Equity Revisions
Arizona Hits Recreational Marijuana Sales Record, With New Program Catching Up To Medical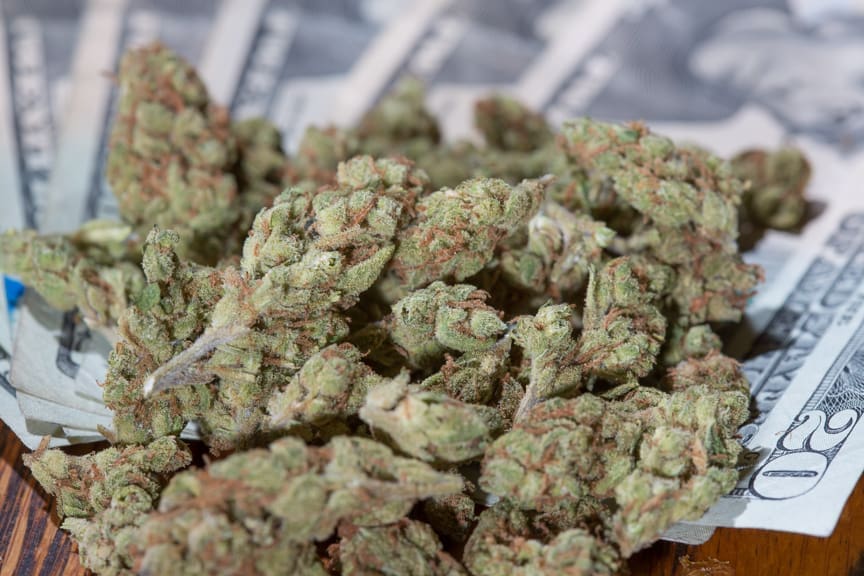 Medical cannabis sales eclipsed recreational from February through October—adult-use sales began on January 22—but in November, those numbers were almost identical.
By David Abbott, Arizona Mirror
Arizona cannabis sales continued on an upward trajectory in 2021, with the Arizona Department of Revenue reporting more than $1.23 billion in combined cannabis sales through the first 11 months of the year.
In November, adult-use recreational cannabis sales hit a new peak and crossed $60 million for the first time. Medical sales have fluctuated throughout the year, topping out at about $73 million in March and April.
Medical sales eclipsed recreational from February through October—adult-use sales began on January 22—but in November, those numbers were almost identical, with the medical program bringing in an estimated $60,365,545, while recreational sales reached $60,299,191.
In October, estimated cannabis sales for both programs were within $7 million of each other, the first time recreational sales came within $10 million of medical sales. But the adult-use market is in its infancy and is expected to match the medical program's economic heft within a few years.
Cannabis sales also provided a solid tax contribution in 2021.
TAXABLE Sales (Estimated) to date

| PERIOD COVERED | ADULT USE‐420 | MEDICAL‐ 203 | EXCISE TAX |
| --- | --- | --- | --- |
| Jan‐21 | $7,370,460 | $42,140,608 | $11,391,371 |
| Feb‐21 | $32,697,512 | $55,320,625 | $39,246,992 |
| Mar‐21 | $51,628,266 | $72,934,129 | $55,808,898 |
| Apr‐21 | $54,037,990 | $72,944,477 | $58,954,469 |
| May‐21 | $52,843,171 | $70,158,567 | $59,372,157 |
| Jun‐21 | $50,943,017 | $64,854,708 | $56,749,799 |
| Jul‐21 | $54,324,542 | $70,880,576 | $58,740,337 |
| Aug-21 | $51,877,656 | $65,492,643 | $57,675,654 |
| Sep-21 | $52,450,298 | $62,704,561 | $57,663,164 |
| Oct-21 | $59,508,253 | $65,415,461 | $62,446,719 |
| Nov-21 | $60,299,191 | $60,365,545 | $63,187,702 |
| Dec-21 | $20,922 | $591,294 | $0 |
| | $528,001,278 | $703,803,194 | $581,237,261 |
The state collects 16 percent excise tax on recreational sales in addition to the standard sales tax; medical patients pay a 6 percent excise tax. Local jurisdictions charge an additional 2 percent or so for all marijuana sales.
Taxes collected in November for recreational cannabis sales were $5,055,950, with medical slightly less at $5,026,317. The excise tax reached $10,110,032 for a total of $20,192,299 in tax revenue from November marijuana sales.
Proposition 207, which voters approved in 2020 to legalize adult use of cannabis, included specific uses for taxes collected on the recreational side. One-third is dedicated to community college and provisional community college districts; 31 percent to public safety—police, fire departments, fire districts, first responders—25 percent to the Arizona Highway User Revenue Fund and 10 percent to the justice reinvestment fund, dedicated to providing public health services, counseling, job training and other social services for communities that have been adversely affected and disproportionately impacted by marijuana arrests and criminalization.
The state collected a total of $196,447,570 in tax revenue the first 11 months of 2021 from cannabis sales, with $44,533,436 from recreational, $58,916,172 from medical and $92,997,962 from the excise tax.
This story was first published by Arizona Mirror.
Florida Marijuana Activists Pivot To 2024 For Legalization Ballot Initiative
Michigan Breaks Another Marijuana Sales Record For December, State Officials Say
Michigan closed out 2021 with another record-breaking month of adult-use marijuana sales in December, state officials say.
The state saw more than $135 million in recreational cannabis purchases and about $33 million in medical marijuana sales last month.
Andrew Brisbo, executive director of the Michigan Marijuana Regulatory Agency (MRA), said on Monday that the numbers "marked another high for the adult-use industry." The previous adult-use marijuana sales record happened in October, with about $128 million in purchases.
It's good to note that the new high is not because of increasing prices. In fact, prices in medical and adult-use continue to drop, month over month, and year over year.

Dec 2020: adult use was $350/oz & medical was $265/oz.

Dec 2021: adult-use at $185/oz & medical at $175/oz.

— Andrew Brisbo (@AndrewBrisbo) January 10, 2022
"It's good to note that the new high is not because of increasing prices," he said. "In fact, prices in medical and adult-use continue to drop, month over month, and year over year."
While December set the new record for adult-use marijuana purchases, the state saw the most combined recreational and medical cannabis sales in July, with about $171 million sold.
The latest data brings Michigan's total cannabis sales for 2021 to $1,311,951,737 for adult-use and $481,225,540 for medical marijuana. And those purchases are translating into hundreds of millions of dollars in tax revenue for the state.
About $131 million is going to a cannabis excise tax fund that supports various initiatives such as infrastructure and public education, MRA spokesman David Harns said. Another $115 million will support the state general fund.
Taxes flowing into the state of Michigan because of legalized marijuana in 2021:

$131.2 million goes to the marijuana excise fund which gets divvied up amongst local government, roads, and schools.

$115.4 million goes to the state sales tax bucket.

Almost 1/4 billion in taxes. https://t.co/kw2N4shya1

— David Harns (@DavidHarns) January 10, 2022
In nearby Illinois, December was also another record-breaking month, with $137.9 million in adult-use marijuana sales.
Last year, Illinois took in almost $100 million more in tax revenue from recreational cannabis sales than from alcohol, state data shows. And cannabis tax dollars have exceeded those for liquor every month since February.
Part of that marijuana tax revenue is actively funding equity initiatives in the state. For example, Illinois officials announced last month that applications are opening for $45 million in new grants—funded by cannabis tax dollars—that will support programs meant to reinvest in communities most harmed by the drug war.
States that have legalized cannabis have collectively garnered more than $10 billion in tax revenue since the first legal sales started in 2014, according to a report released by the Marijuana Policy Project (MPP) last week.
In Arizona, medical and adult-use marijuana sales topped $1 billion in the first ten months of the year, state tax officials said.
California collected about $817 million in adult-use marijuana tax revenue during the 2020-2021 fiscal year, state officials estimated in August. That's 55 percent more cannabis earnings for state coffers than was generated in the prior fiscal year.
A recent scientific analysis of sales data in Alaska, Colorado, Oregon and Washington State found that marijuana purchases "have increased more during the COVID-19 pandemic than in the previous two years."
In July alone, at least three states saw record-breaking sales for recreational cannabis. The same goes for Missouri's medical marijuana program.
GOP Texas Governor Says People Shouldn't Be Jailed Over Marijuana Possession, But Misstates Current Law