What Cannabis Entrepreneurs Need To Know About Intellectual Property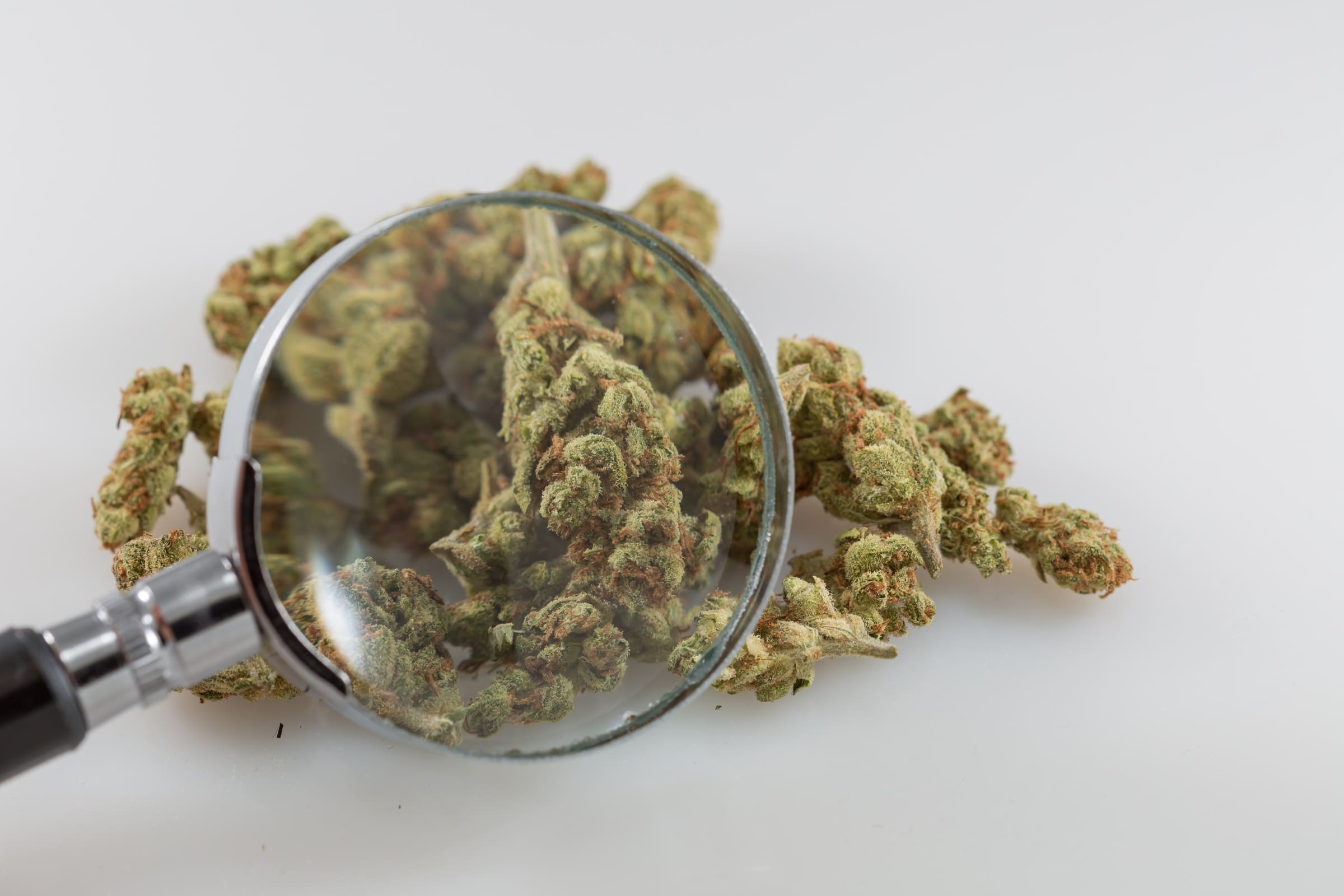 This is a sponsored post by Larry Sandell of Mei & Mark LLP.
This post was updated on May 22, 2019 to reflect recent policy developments.
Marijuana industry leaders stay busy developing business plans, building brands, inventing technologies, creating supply chains, cultivating new strains, hiring employees, securing funding, and obtaining licenses. But it is essential for cannabis entrepreneurs to understand intellectual property (IP) rights and the benefits they can provide—and, perhaps most importantly, the potential problems that may occur when IP rights are ignored or overlooked for too long.
Because of ongoing federal cannabis prohibition, businesses in this space face additional IP challenges that don't exist in other industries. This article will give you a quick sense of what you need to know in order to protect your rights.
Fundamentally, the law gives IP owners the right to exclude. Effectively acquired IP rights can give cannabis entrepreneurs the legal footing to prevent competitors from ripping off their brands, their technologies, their designs, and their secrets. In the cannabis space, where the law excluded so many for so long, it may seem untoward to engage in exclusionary practices, but IP is a very different animal than prohibition. As the cannabis industry continues to grow and established companies enter the market, early-acquired IP rights will prove indispensable. Beyond offering market protections and a competitive edge, IP rights can be licensed to generate additional recurring revenue, help attract investment, and enhance valuation for exits.
Without a clear understanding of the myriad types of IP protection available—and the benefits, potential pitfalls, and resource requirements of each—many entrepreneurs view obtaining effective IP protection as a daunting task. And unless an experienced IP attorney is retained, they are not wrong. Nonetheless, IP rights should be considered early and often in any business venture, especially in a nascent industry like this one. Those who procrastinate this critical business task risk permanently forfeiting rights, and may sometimes find IP roadblocks placed in their path by competitors who beat them in a race to the U.S. Patent and Trademark Office (USPTO) that they didn't even know they were competing in.
IP rights vary widely, but are best understood by first considering which aspects of your budding cannabis business that you want to protect—namely: your brand, your technology, your cannabis strains, your designs, or your business secrets.
Protecting Your Brand:
Trademarks identify the source of a product or service, and serve to protect the goodwill and market recognition that a business has developed. Most commonly, a trademark is embodied in the name of a product, service, or business, its logo, or a slogan. Trademarks do not have a set expiration date, but generally remain enforceable so long as they are being used in commerce. However, to maximize rights (and avoid getting sued), it is important to search to make sure your proposed brand is "clear" prior to using it in commerce and, once in use, to effectively control your brand in the marketplace.
Federally Registered Trademarks provide the strongest protection for your brand, and enable you to enforce your trademarks anywhere in the United States. Registration requires both legal "use in commerce" and a lack of "confusingly similar" trademarks in your business area. If you aren't using your trademark in commerce yet, but intend to do so, an "Intent to Use" ("ITU") application can preserve your rights until you actually begin legal commercial activity. Federally registered marks are denoted by the ® symbol. Having an experienced trademark attorney file an application on your behalf typically costs $1,000-$1,500, and can help you maximize protections and avoid pitfalls.
Because marijuana is still federally illegal, the requirement for legal "use in commerce" presents a unique challenge for cannabis entrepreneurs seeking federal trademark protection. There are two proven strategies. First, you can trademark around the edges: While federal trademarks on cannabis, itself, may be unavailable, trademarks for most ancillary products and services can be obtained. For example, federal trademark registration is available for products and services supporting consumption and cultivation, and for sales of legal medical herbs.
Second, you can play the long game, and file an ITU claiming a bona fide intent to use a trademark in legal commerce in the future—i.e., anticipating that federal legalization will convert your commercial activity to legal "use in commerce." For example, the "CANNIBIS CUP" is using this ITU strategy to play the long game. This ITU strategy may be particularly desirable to entrepreneurs who seek to lock down newly minted strain names or other important branding. As long as appropriate extensions of time are filed with the USPTO every six months, an ITU application can survive for three years after the USPTO "examines" the mark. So, playing the long game is a bet that federal legalization will occur in the near future.
The 2018 Farm Bill ostensibly legalized hemp (i.e., cannabis with <0.3% THC) and hemp-derived CBD. Accordingly, in May 2019, the USPTO publicly announced that hemp and hemp-derived CBD products may be eligible for federal trademark registration—at least as far as the Controlled Substances Act (CSA) is concerned. However, the USPTO also indicated that such products, if sold as food, food supplements, medicine, or the like, are subject to regulation by the Food and Drug Administration (FDA) and would not be considered to have legal "use in commerce" unless permitted by the FDA. Thus, until the FDA acts, most hemp products are still not eligible for Federal trademark protection.
State Registered Trademarks: If federal trademark registration is unavailable, it may be worthwhile to consider registering your trademarks in the states where you conduct business. Many states permit some form of state-level trademark registration. It should be noted, however, that a state-level trademark registration may typically only be effectively enforced within the boundaries of the registering state. For example, if you had a California trademark registration, you could not use it to prevent a competitor from using your trademark in Colorado. State registered trademarks may be used to fight "cybersquatters."
While virtually all states have a "legal use" requirement, such requirement does not prohibit trademark registration in states where cannabis is legal for recreation and/or medical purposes. However, such requirement still means that your business must already be engaged in legal commerce—and is in compliance with relevant state cannabis licensing requirements—before applying for registration. Unfortunately, most states do not allow "intent to use" trademark applications. (Washington State is a notable exception.) Thus, even in a legalization state, a prospective cannabis grower might not be able to begin securing a state-level trademark registration until after she is granted a grow license in that state.
Common Law Trademarks: Even without any registration, your brand, if actually used in commerce, may retain some protection. Common law trademarks are often designated by the TM symbol, which merely signifies that the brand owner thinks that it has a valid trademark. It is, however, notoriously difficult to enforce common law trademarks. Accordingly, businesses that save money on the front end by skipping trademark registration may regret it later if a competitor subsequently tries to rip off their brand.
Copyright Registration for Logos: In addition to trademark protection, brand logos may be protected by copyright law. Through a copyright, a logo may be protected as a work of artistic expression rather than as a brand. While copyright registration is not strictly necessary, it provides for robust enforcement options. Additionally, the US Copyright Office allows you to register copyrights online for a small fee.
Protecting Your Technology:
Utility Patents protect an invention, and grant inventors the right to exclude others from making, using, or selling it for up to 20 years. In the cannabis space, utility patents can protect, for example, growing apparatuses and methods, extraction techniques and chemical compositions, smoking and vaping devices, software, and even plants themselves (see below). Legal use in commerce is not required, but the USPTO carefully examines each patent application to ensure that the claimed invention is adequately described, novel (new), and nonobvious. In the US, a utility patent application must be filed within one year of the first public disclosure or offer for sale of the invention. Entrepreneurs who miss this deadline permanently forfeit their ability to secure a patent. Obtaining a high quality, enforceable patent typically requires retaining an experienced patent attorney to prepare and file the application. This can cost $8,000 and up, depending on complexity of the invention.
Provisionals: Provisional patent applications may be used to delay expending these considerable financial resources for up to one year—often enough time to assess whether your invention has a good shot at commercial success. Essentially, a provisional holds your place in line for 12 months. It can protect your rights if a competitor files for a similar patent or sells a similar product during that time, and can help you avoid missing the one-year deadline for filing after selling or marketing your own invention. Using a provisional application requires filing a corresponding nonprovisional utility application within the 12 months. If a corresponding application is not filed, the provisional simply expires and its contents remain secret. While provisionals have few formal requirements and are sometimes filed by inventors without attorney assistance, cannabis entrepreneurs would be wise to at least consult with an experienced patent attorney before filing to avoid pitfalls that can render a provisional ineffective. Engaging a patent attorney to prepare and file a provisional application can cost around $3,000 and up.
Protecting Your Cannabis Strains:
Utility Patents: The USPTO has confirmed that cannabis plants may be protected by utility patents. To date, issued cannabis utility patents have claimed plants with specific chemical profiles.
Plant Patents: Plant patents are a distinct form of IP protection that protects asexually reproduced plants, and the USPTO has issued at least one cannabis plant patent. Similar to utility patents, plant patents have a life of up to 20 years, and the invented strain must be both new and nonobvious. Additionally, the one-year filing requirement still applies, so a grower loses rights to file for plant patents for any cannabis strain that he sold more than 365 days ago. Finally, growers should be aware that plant patents are sometimes considered to have less value because they are directed to a single plant genome, rendering the right to exclude both narrow and hard to enforce.
Plant Variety Protection Certificates are issued by the US Department of Agriculture (USDA), and can provide their owners exclusive rights to seeds of a new crop for 20 years. To date, no cannabis certificates have been issued. The reasons are two fold: First, a seed deposit is required, and the USDA, a federal agency, has refused to accept any. Second, certificates protect only new and distinct sexually-reproduced plants that have stable progeny. Many cannabis strains of value are asexually propagated and therefore fall outside of these requirements.
However, following the passage of the 2018 Farm Bill, the USDA, on April 24, 2019, announced that it now accepts Plant Variety Protection applications of seed-propagated hemp varieties. Thus, cultivators of industrial and CBD-heavy hemp have a newly opened path to protect their IP.

Protecting Your Designs:
Design Patents: Design Patents protect ornamental designs for functional items. For example, while the functional aspects of a vaping device may be protected by a utility patent, the way it looks—or just specific aspects of its look—may be protected by a design patent. Design patents that claim only specific design elements are broader and may be easier to enforce. Cannabis entrepreneurs in the software space should note that design patents are increasingly used to protect GUIs, especially when it comes to animated user interfaces. The same basic rules of utility patents apply to design patents, except that design patents last for 14 years from issuance (rather than 20 years from filing) and provisionals are not available. Retaining an experienced patent attorney to prepare and file a design patent application can cost $1,500 – $2,500, largely depending on the quality of drawings already possessed.
Copyright: Copyright protection can be used to protect all manner of artistic expression, whether on websites, T-shirts, or cannabis-related products. While there is an area of overlap between design patents and copyrights, design patents may (if strategically prepared) be quite broad and therefore easier to enforce.
Protecting Your Business Secrets:
Trade secrets are very different from the other IP types discussed above. Your customer lists, older secret recipes, business plans, and similar proprietary information are often best protected by keeping them secret. Still, there is always a chance that a disgruntled former employee sells or reveals your secrets, an unscrupulous competitor hacks into your computer systems, or a contractor uses your data in an unauthorized manner. Although the law varies, virtually all states offer trade secret protections that can support or compensate you in such situations. Trade secret laws, however, are typically only effective if your business had already taken reasonable steps to protect its proprietary information. An experienced attorney should be counseled to ensure that your trade secret practices are adequate under your state's law, but uniform best practices include having all employees and contractors sign agreements that outline authorized and unauthorized data uses, having reasonable network security, and never divulging your trade secrets outside of signed NDAs.
Conclusion:
As the cannabis industry continues to grow and attract new market entrants, effectively securing IP rights has become a critical business task. Entrepreneurs who fail to assess and pursue appropriate IP rights early in the business cycle do so at they own peril. While thinking about patents, trademarks, copyrights, and trade secrets may not seem as urgent as making payroll and growing your profit margin, failing to promptly secure IP rights may undercut your business in the future, allowing competitors to rip-off the successful aspects of your business.
About the author:
Larry Sandell is a registered patent attorney with Mei & Mark LLP and has a decade of experience in IP law. He focuses his practice on drafting and prosecuting patent and trademark applications, counseling clients on strategic IP matters, litigation, and appellate practice. Larry has a passion for advising start-ups and other innovative companies, and has argued in the U.S. Courts of Appeal for the Ninth Circuit, the Federal Circuit, and D.C. Circuit. In addition to his legal practice, he is the CEO and General Counsel for a start-up medical device company.
Before entering law school in 2005, Larry fought for marijuana law reform, serving as Assistant Director of State Policies for the Marijuana Policy Project. He ran a successful ballot initiative signature drive in Nevada in 2004, putting legalization on the 2006 ballot; worked on Nevada's 2002 ballot initiative campaign; and coordinated medical marijuana lobbying efforts in state legislatures.
Larry can be reached at [email protected]
ATTORNEY ADVERTISING NOTICE
Please note that this article may be considered attorney advertising in some states. Prior results described on this article do not guarantee similar outcomes in future cases or transactions. The opinions expressed are those of the author and do not necessarily reflect the views of the Mei & Mark LLP (818 18th St., NW, Suite 410, Washington, DC 20006), its clients, Marijuana MomentTM LLC, or any of their respective affiliates. This article is for general information purposes and is not intended to be and should not be taken as legal advice.
This is a sponsored post by Larry Sandell of Mei & Mark LLP.
GW Pharma Scores Interim Victory In Cannabis Extraction Patent Infringement Fight With Canopy (Op-Ed)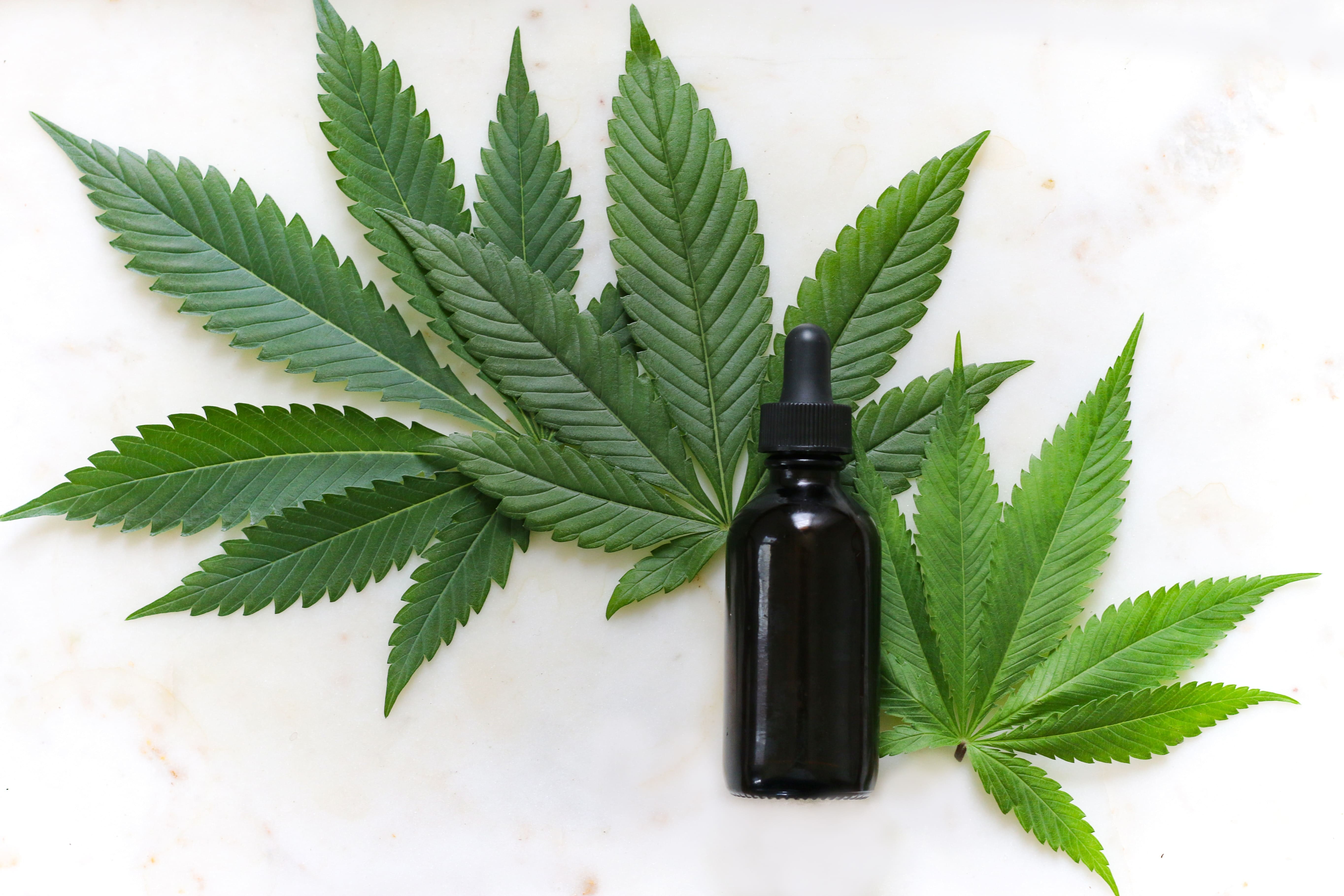 "GW's claim construction victory bodes very well for their ultimate success in defending this lawsuit."
By Larry Sandell, Mei & Mark, LLP
Last week, U.S. District Judge Alan D. Albright issued a claim construction order favoring GW Pharmaceuticals in the high-stakes, high-profile cannabis patent litigation brought by Canopy Growth Corporation. Canopy has accused GW of infringing U.S. Patent No. 10,870,632, titled, "Process for producing an extract containing tetrahydrocannabinol and cannabidiol from cannabis plant material, and cannabis extracts," and generally directed to CO2 extraction methods.
Canopy filed this lawsuit on December 20, 2020—the same day the patent issued—in U.S. District Court for the Western District of Texas, which has a reputation for patent-friendly juries and rapid litigation. Canopy had acquired the rights to the allowed patent application several weeks prior. The patent-in-suit claims priority to a German patent application dating all the way back to October 2000, rendering the pool of potentially invalidating prior art extremely small.
"Claim Construction" is the legal process where a judge interprets the meaning of language in an asserted patent claim. Later in a patent infringement litigation, this interpretation is used by the jury (or, sometimes, the judge) to determine whether the accused products or methods infringe the patent and whether the patent is rendered invalid by prior art. Generally, the patent owner seeks a claim construction broad enough to ensure that the accused method infringes; conversely, the defendant generally seeks a claim construction narrow enough to ensure that the accused method does not infringe.
This claim construction dispute focused on the following limitation of claim 1 of U.S. Patent No. 10,870,632: "(1) subjecting the cannabis plant material or primary extract thereof to CO2 in liquefied form under subcritical pressure and temperature conditions to extract cannabinoid components."
The Court explained the parties' positions as follows:
"[GW] contend[s] that 'subcritical pressure and temperature conditions' means that both the pressure and temperature need to be below the critical pressure and critical temperature, respectively. [Canopy], by contrast, contends that 'subcritical' simply means 'not supercritical.' As such, at least according to [Canopy], because being supercritical requires both the pressure and temperature to be above the critical pressure and critical temperature, respectively, if either the pressure or temperature—but not both—is above its corresponding critical value, then the CO2 is not supercritical, but rather is subcritical."
In its claim construction order, the court agreed with GW that subjecting cannabis material to CO2 under conditions corresponding to the striped area of the phase diagram below is outside of the scope of the claim language and would not infringe. Canopy's argument that subjecting cannabis to CO2 under striped-area conditions is within the scope of its patent claims was rejected.
In many patent infringement cases, a litigant who loses claim construction may concede an inability to win the case. Conceding early may enable the losing party to immediately appeal the claim construction order to the U.S. Court of Appeals for the Federal Circuit without wasting resources litigating an otherwise doomed case. Here, it is not yet clear how Canopy will respond to its claim construction loss. Canopy may concede noninfringement under the claim construction so that they may promptly appeal. Alternatively, Canopy may believe that they can still prevail on their infringement allegations and continue litigating in the Western District of Texas. Another potential consequence is that the claim construction order may push the parties closer to a negotiated settlement and corresponding dismissal of the case.
Ultimately, GW's claim construction victory bodes very well for their ultimate success in defending this lawsuit. Additionally, the narrower claim construction adopted by the court should be welcome news for CO2 extraction companies and equipment manufacturers: At least for the time being (for those operating in stripped-area conditions), the pending threat of a patent infringement lawsuit by Canopy has been greatly diminished.
Larry Sandell, a registered patent attorney with Mei & Mark LLP and the head of the firm's cannabis practice, focuses his practice on counseling clients on strategic intellectual property matters; drafting and prosecuting patent applications; litigating patent infringement and other matters in federal district courts and the International Trade Commission; arguing federal appeals; and handling patent-related Amazon.com take-down disputes. He can be reached at [email protected].
ATTORNEY ADVERTISING NOTICE
Please note that this article may be considered attorney advertising in some states. Prior results described on this article do not guarantee similar outcomes in future cases or transactions. The opinions expressed are those of the author and do not necessarily reflect the views of the Mei & Mark LLP (818 18th St., NW, Suite 410, Washington, DC 20006), its clients, Marijuana Moment® LLC, or any of their respective affiliates. This article is for general information purposes and is not intended to be and should not be taken as legal advice.
Read the full claim construction order below:
Top Federal Drug Official Personally Hesitates To Study Marijuana Because Of Schedule I Research Barriers
Photo by Kimzy Nanney.
Congressional Black Caucus Foundation Partners With Marijuana Industry On Internship Program For Future Cannabis Leaders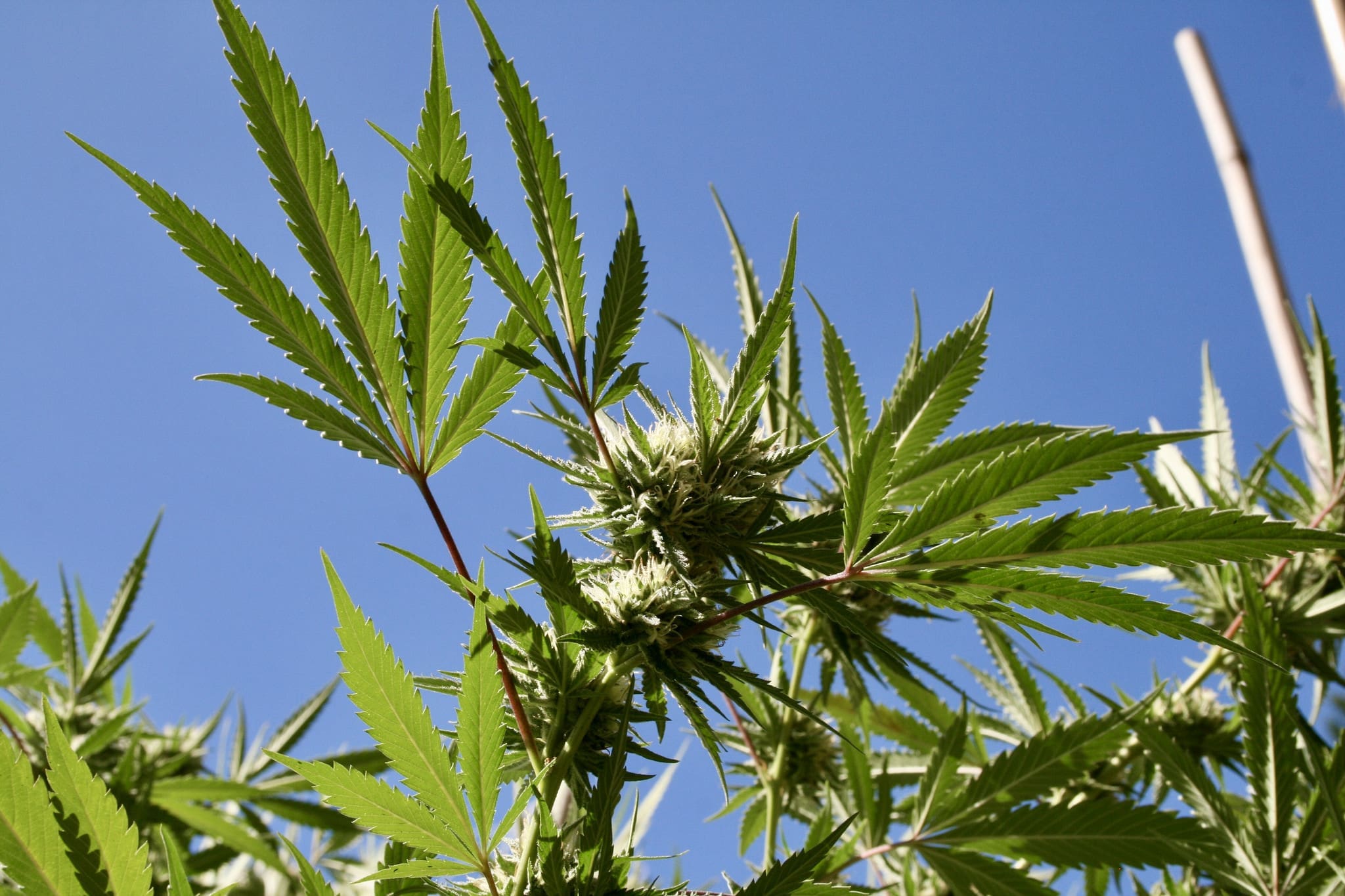 A marijuana industry organization is teaming up with the Congressional Black Caucus Foundation (CBCF) to provide internship opportunities to black students and recent graduates who will get first-hand work experience at major cannabis companies next year.
The U.S. Cannabis Council (USCC) is sponsoring the spring 2022 program, which will place nine interns at one of eight marijuana firms like Canopy, Columbia Care, Curaleaf, the Marijuana Policy Project and Weedmaps.
For more than 30 years, CBCF has been supporting internships to help build leadership skills and give young people the professional experience to enter into public service. The foundation's "Pathways to C-Suite Internship Program" is a more recent iteration that helps place black undergraduates and graduates in the private sector.
Now, in yet another sign of the normalization of the cannabis industry, CBCF and USCC are working together to mold the next generation of marijuana entrepreneurs and reform advocates.
NOW OPEN! Apply to CBCF's Pathways to the C-Suite #internship program presented by the @USCannabisCncl. Benefits of this program include housing, a stipend, professional development courses, & networking opportunities. The deadline is December 3, 2021. https://t.co/CroYYI2DDh pic.twitter.com/5Vr5UbUwQc

— CBCF Inc. (@CBCFInc) November 12, 2021
"Black Americans are woefully underrepresented in today's cannabis industry," Donna Fisher-Lewis, co-interim president and CEO of CBCF, said in a press release. "We're excited to partner with USCC and its members to help build a diverse talent pipeline for the cannabis industry."
Interns selected for the program will be able to network with industry professionals and learn the ins and outs of cannabis policy while gaining professional experience, and they will be provided a stipend and housing credit.
Applications for the internship are due by Friday, December 3.
"Really the overall goal of the program is to create pathways for future leadership in the cannabis industry, especially in upper management and future executives of cannabis," Tahir Johnson, director of social equity and inclusion at USCC, told Marijuana Moment.
Learn more about CBCF's Pathways to C-Suite #internship program presented by the US Cannabis Council at a virtual information session! Speak directly with the Leadership Institute team & ask any questions you may have about the application and program. https://t.co/t9a0cuaP3h pic.twitter.com/WtEdaZNRuI

— CBCF Inc. (@CBCFInc) November 21, 2021
"We know that there's a lack of [black ownership in the industry], so we want to be able to make sure that we're training, preparing and giving opportunities to get their foot in the door at cannabis companies to help to lessen that gap and be able to create opportunities for entrepreneurship and future leaders and executives in cannabis," he said.
Cedric Haynes, who serves associate vice president for government relations at Weedmaps and went through the CBCF Emerging Leaders internship program in 2009, said he is "a testament to the impact of these programs and the many opportunities that such an internship affords."
"I had a front row seat to the federal legislative process while living in Washington, D.C.," he said. "The experience that CBCF provided jump started my career in public policy, and I am forever grateful for it."
The Spring 2022 Pathways to the C-Suite internship program will partner Black college seniors & recent college graduates with leading cannabis companies & organizations, including ACHEM, @CanopyGrowth, @ColumbiaCare, @Curaleaf_Inc, Holistic, @MarijuanaPolicy, USCC and @weedmaps.

— U.S. Cannabis Council (@USCannabisCncl) December 1, 2021
CBCF was founded about five years after the Congressional Black Caucus (CBC) came together in 1971. Its board is comprised of private industry executives, educators and several current members of the legislative caucus such as Reps. Colin Allred (D-TX), Dwight Evans (D-PA) and Sheila Jackson Lee (D-TX).
"The Pathways to the C-Suite internship program will provide our members with top-notch talent while helping build a more equitable industry," Steven Hawkins, CEO of USCC, said. "Interns will gain valuable work experience in a dynamic, growing and evolving field. Their on- the job experience combined with the professional development provided by the internship program will set them up for success in cannabis and other professional paths."
Top Federal Drug Official Says There's 'No Evidence' That Occasional Marijuana Use Is Harmful For Adults
Photo courtesy of Brian Shamblen.
California Marijuana Businesses Seek Tax Amnesty After Spate Of Robberies In Oakland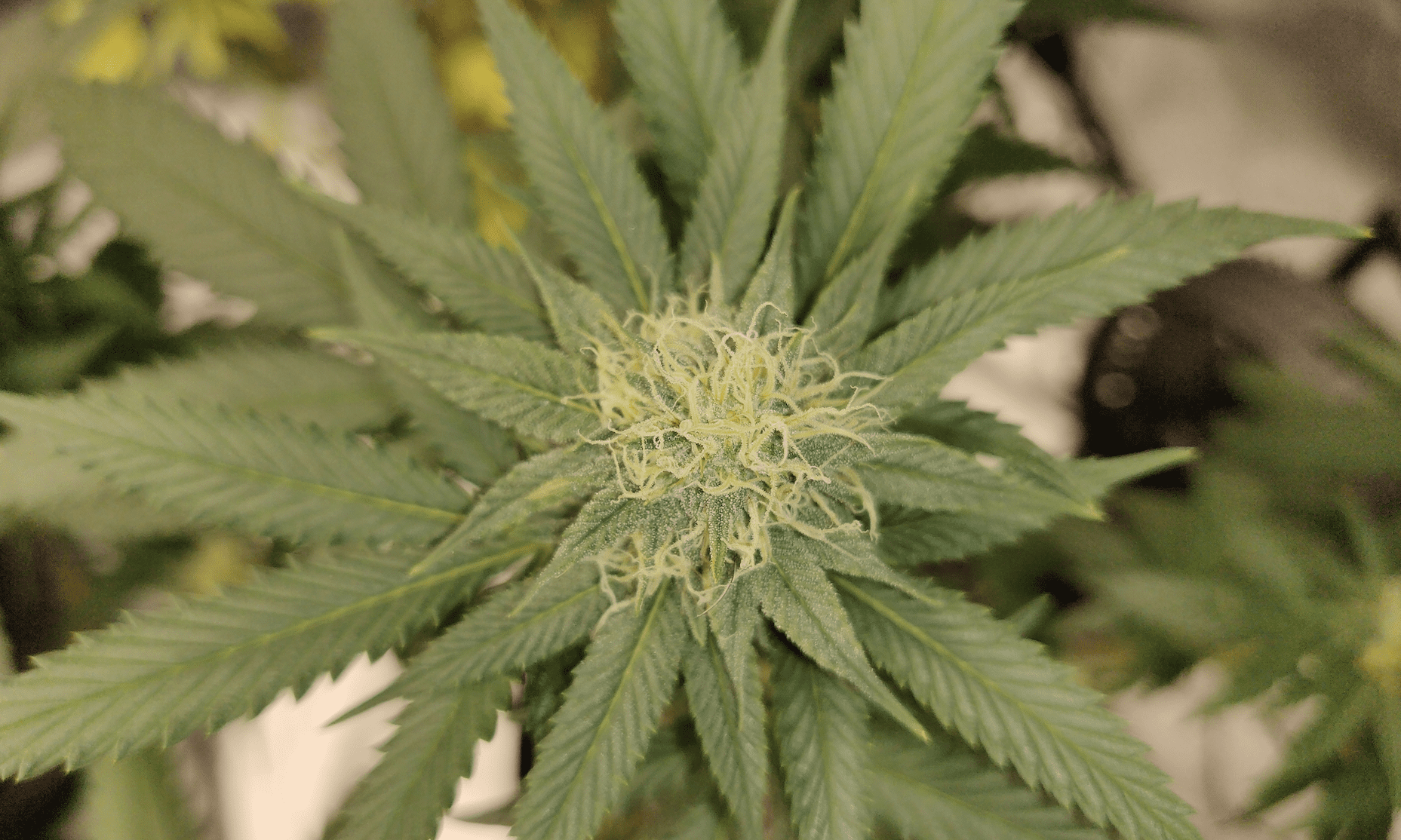 Members of the marijuana business community in Oakland, California are calling on state and local officials to provide "tax amnesty" after numerous cannabis companies were robbed earlier this month.
At a press conference on Monday, the Oakland-based association Supernova Women urged officials to deliver financial relief after more than 25 licensed marijuana businesses were burglarized or robbed during the week of November 15.
Specifically, the non-profit group wants to see a repeal of the state's cannabis cultivation tax and a "significant reduction" in the excise tax on marijuana products. They say that would help sustain small and minority-owned firms that are facing up to $5 million in losses following the robberies.
"All types of licensed cannabis businesses were impacted—cultivation, manufacturing, distribution and retail, delivery and storefront," Amber Senter, executive director of Supernova Women, said at the press conference. "The cannabis industry needs tax relief."
"Cannabis equity businesses in particular need more money and resources. Small businesses and small farmers need help," she said. "Piling on and increasing taxes—and now with the threat of robberies and violence—is proving to be unbearable for cannabis operators. When we're faced with targeted attacks, the effects are magnified. Our communities do not have the runway for robberies and tragedies of this time."
Raeven Duckett, a social equity licensee who founded Text Johnnie, emphasized that "cannabis companies operating in Oakland pay at least a 6 percent tax rate while other non cannabis companies pay 0.12 percent—so cannabis companies are paying 600 percent more taxes than any other Oakland company."
"Yet when organized crime organizations target at our facilities, we get little to no response and zero compassion from local law enforcement and city officials," she said. "Our businesses are hurting. These operators are scared. These operators deserve the right to a safe work environment and local support in a city where we pay an exorbitant amount of taxes."
Across the bay in San Francisco, activists have similarly criticized the police response to marijuana burglaries. Surveillance video from earlier this month that was obtained by The San Francisco Chronicle showed local police apparently observing and not intervening as suspects got away after they responded to a 911 call about a dispensary being burglarized.
State officials say they understand where the activists concerns are coming from and said that changes to laws might be needed to make it easier for businesses victimized by robberies to get relief.
"We appreciate hearing from and deeply sympathize with cannabis operators impacted by the recent increases in organized cannabis theft," Nicole Elliott, director of the California Department of Cannabis Control, told Marijuana Moment. "Though state law does not require excise and sales tax to be paid on stolen goods, the complexities of the current cannabis tax structure mean that, in practice, it can be difficult for retailers to recover those taxes."
"We encourage businesses to focus their advocacy on addressing the broader cannabis tax challenges and engage with their state legislators on policy proposals to reform and simplify California's cannabis tax structure," she said. "A 2/3 vote is needed to amend the law related to cannabis taxes so any changes will require a collective effort."
When a theft of cannabis occurs, a retailer seeking a refund of taxes needs to work with a distributor to amend relevant tax filings. Unlike other systems where tax is due only at point-of-sale, California's cannabis tax process—where retailers must pay estimated excise tax to distributors, who then remit the payment to state tax authorities—is relatively long and cumbersome, and requires arduous record keeping.
Senter ended Monday's event with a clear message to city and state officials: "Listen to us. This is our cry for help. Help us."
"We're not going to hire people with AK-47s and put them on the roof. That's not our job," she said. "That's not why we started to sell weed. We didn't decide to get into cannabis to kill people. We're here to provide medicine and improve people's lives."
Prior to the spate of cannabis-related robberies, California Attorney General Rob Bonta (D) celebrated the 25th anniversary of the state's move to legalize medical cannabis and described today's market as "number one in the world." However, he did acknowledge that more work needs to be done.
Separately, California officials started accepting concept proposals last month for a program aimed at helping small marijuana cultivators with environmental clean-up and restoration efforts.
Gov. Gavin Newsom (D) did veto a bill last month that would have allowed cannabis businesses to advertise on billboards along most highways in the state.
The governor also recently approved a bill to boost the state's hemp industry by legalizing retail sales of a wide range of consumable products derived from the plant—including CBD-infused foods, beverages, cosmetics and dietary supplements. It will also eventually allow the sales of smokable hemp products in the state.
In September, Newsom signed separate legislation to require hospitals to permit medical marijuana use by certain patients in their facilities.
California officials are also making millions of dollars available for grants programs to support marijuana social equity initiatives and assist localities in processing pending cannabis business license applications.
Next year's California State Fair will host a first-of-its-kind, state-sanctioned cannabis competition.
Marijuana Had 'Unprecedented' Success In State Legislatures In 2021, NORML Report Shows
Photo courtesy of Mike Latimer.