What Cannabis Entrepreneurs Need To Know About Intellectual Property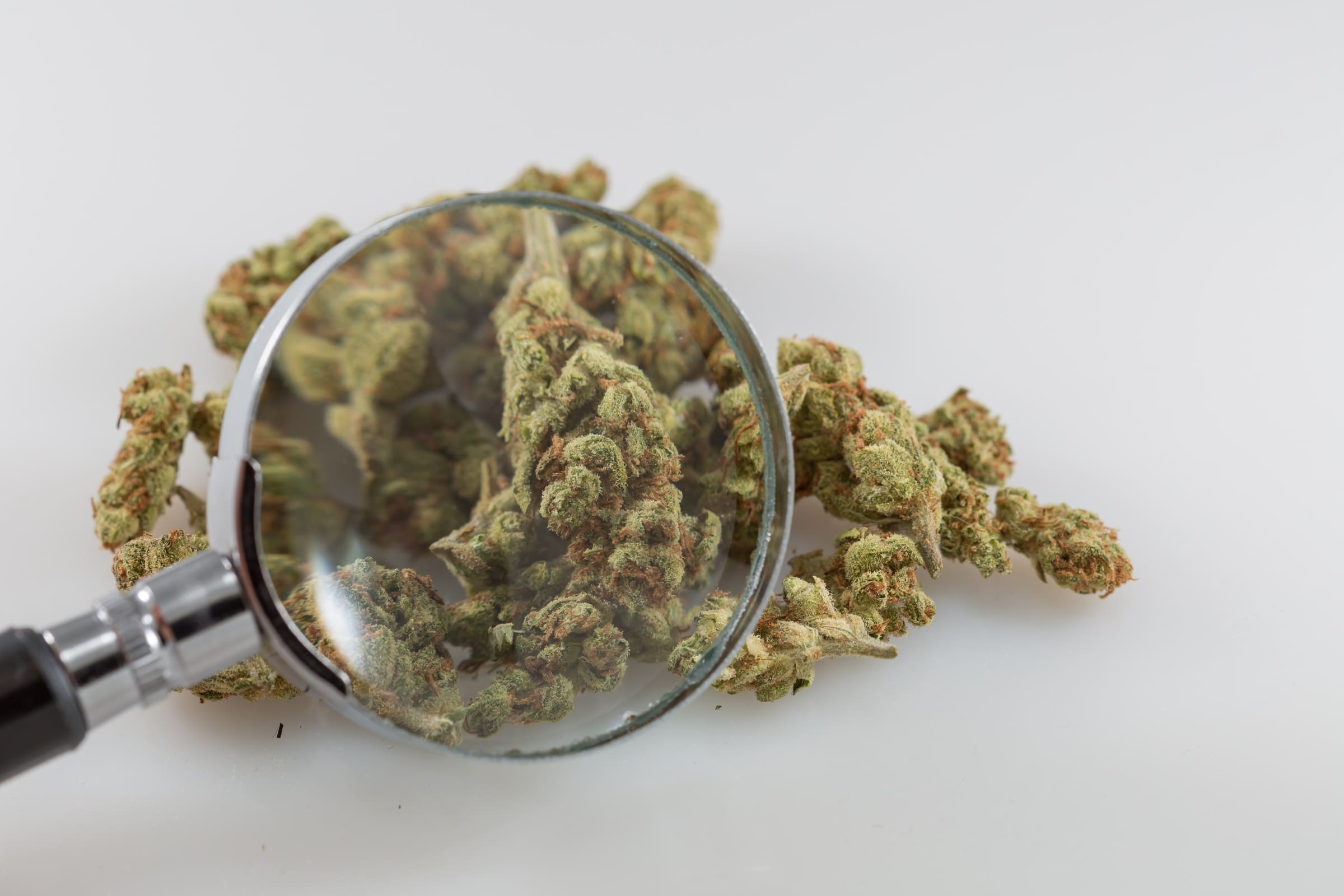 This is a sponsored post by Larry Sandell of Mei & Mark LLP.
Marijuana industry leaders stay busy developing business plans, building brands, inventing technologies, creating supply chains, cultivating new strains, hiring employees, securing funding, and obtaining licenses. But it is essential for cannabis entrepreneurs to understand intellectual property (IP) rights and the benefits they can provide—and, perhaps most importantly, the potential problems that may occur when IP rights are ignored or overlooked for too long.
Because of ongoing federal cannabis prohibition, businesses in this space face additional IP challenges that don't exist in other industries. This article will give you a quick sense of what you need to know in order to protect your rights.
Fundamentally, the law gives IP owners the right to exclude. Effectively acquired IP rights can give cannabis entrepreneurs the legal footing to prevent competitors from ripping off their brands, their technologies, their designs, and their secrets. In the cannabis space, where the law excluded so many for so long, it may seem untoward to engage in exclusionary practices, but IP is a very different animal than prohibition. As the cannabis industry continues to grow and established companies enter the market, early-acquired IP rights will prove indispensable. Beyond offering market protections and a competitive edge, IP rights can be licensed to generate additional recurring revenue, help attract investment, and enhance valuation for exits.
Without a clear understanding of the myriad types of IP protection available—and the benefits, potential pitfalls, and resource requirements of each—many entrepreneurs view obtaining effective IP protection as a daunting task. And unless an experienced IP attorney is retained, they are not wrong. Nonetheless, IP rights should be considered early and often in any business venture, especially in a nascent industry like this one. Those who procrastinate this critical business task risk permanently forfeiting rights, and may sometimes find IP roadblocks placed in their path by competitors who beat them in a race to the U.S. Patent and Trademark Office (USPTO) that they didn't even know they were competing in.
IP rights vary widely, but are best understood by first considering which aspects of your budding cannabis business that you want to protect—namely: your brand, your technology, your cannabis strains, your designs, or your business secrets.
Protecting Your Brand:
Trademarks identify the source of a product or service, and serve to protect the goodwill and market recognition that a business has developed. Most commonly, a trademark is embodied in the name of a product, service, or business, its logo, or a slogan. Trademarks do not have a set expiration date, but generally remain enforceable so long as they are being used in commerce. However, to maximize rights (and avoid getting sued), it is important to search to make sure your proposed brand is "clear" prior to using it in commerce and, once in use, to effectively control your brand in the marketplace.
Federally Registered Trademarks provide the strongest protection for your brand, and enable you to enforce your trademarks anywhere in the United States. Registration requires both legal "use in commerce" and a lack of "confusingly similar" trademarks in your business area. If you aren't using your trademark in commerce yet, but intend to do so, an "Intent to Use" ("ITU") application can preserve your rights until you actually begin legal commercial activity. Federally registered marks are denoted by the ® symbol. Having an experienced trademark attorney file an application on your behalf typically costs $1,000-$1,500, and can help you maximize protections and avoid pitfalls.
Because marijuana is still federally illegal, the requirement for legal "use in commerce" presents a unique challenge for cannabis entrepreneurs seeking federal trademark protection. There are two proven strategies. First, you can trademark around the edges: While federal trademarks on cannabis, itself, may be unavailable, trademarks for most ancillary products and services can be obtained. For example, federal trademark registration is available for products and services supporting consumption and cultivation, and for sales of legal medical herbs.
Second, you can play the long game, and file an ITU claiming a bona fide intent to use a trademark in legal commerce in the future—i.e., anticipating that federal legalization will convert your commercial activity to legal "use in commerce." For example, the "CANNIBIS CUP" is using this ITU strategy to play the long game. As long as appropriate extensions of time are filed with the USPTO every six months, an ITU application can survive up to three years. So, playing the long game is a bet that federal legalization will occur before it expires.
State Registered Trademarks: If federal trademark registration is unavailable, it may be worthwhile to consider registering your trademarks in the states where you conduct business. Virtually all states permit some form of state-level trademark registration. It should be noted, however, that a state-level trademark registration may typically only be effectively enforced within the boundaries of the registering state. For example, if you had a California trademark registration, you could not use it to prevent a competitor from using your trademark in Colorado. State registered trademarks may be used to fight "cybersquatters."
While virtually all states have a "legal use" requirement, such requirement does not prohibit trademark registration in states where cannabis is legal for recreation and/or medical purposes. However, such requirement still means that your business must already be engaged in legal commerce—and is in compliance with relevant state cannabis licensing requirements—before applying for registration. Unfortunately, most states do not allow "intent to use" trademark applications. (Washington State is a notable exception.) Thus, even in a legalization state, a prospective cannabis grower might not be able to begin securing a state-level trademark registration until after she is granted a grow license in that state.
Common Law Trademarks: Even without any registration, your brand, if actually used in commerce, may retain some protection. Common law trademarks are often designated by the TM symbol, which merely signifies that the brand owner thinks that it has a valid trademark. It is, however, notoriously difficult to enforce common law trademarks. Accordingly, businesses that save money on the front end by skipping trademark registration may regret it later if a competitor subsequently tries to rip off their brand.
Copyright Registration for Logos: In addition to trademark protection, brand logos may be protected by copyright law. Through a copyright, a logo may be protected as a work of artistic expression rather than as a brand. While copyright registration is not strictly necessary, it provides for robust enforcement options. Additionally, the US Copyright Office allows you to register copyrights online for a small fee.
Protecting Your Technology:
Utility Patents protect an invention, and grant inventors the right to exclude others from making, using, or selling it for up to 20 years. In the cannabis space, utility patents can protect, for example, growing apparatuses and methods, extraction techniques and chemical compositions, smoking and vaping devices, software, and even plants themselves (see below). Legal use in commerce is not required, but the USPTO carefully examines each patent application to ensure that the claimed invention is adequately described, novel (new), and nonobvious. In the US, a utility patent application must be filed within one year of the first public disclosure or offer for sale of the invention. Entrepreneurs who miss this deadline permanently forfeit their ability to secure a patent. Obtaining a high quality, enforceable patent typically requires retaining an experienced patent attorney to prepare and file the application. This can cost $8,000 and up, depending on complexity of the invention.
Provisionals: Provisional patent applications may be used to delay expending these considerable financial resources for up to one year—often enough time to assess whether your invention has a good shot at commercial success. Essentially, a provisional holds your place in line for 12 months. It can protect your rights if a competitor files for a similar patent or sells a similar product during that time, and help you avoid missing the one-year deadline for filing after selling or marketing your own invention. Using a provisional application requires filing a corresponding nonprovisional utility application within the 12 months. If a corresponding application is not filed, the provisional simply expires and its contents remain secret. While provisionals have few formal requirements and are sometimes filed by inventors without attorney assistance, cannabis entrepreneurs would be wise to at least consult with an experienced patent attorney before filing to avoid pitfalls that can render a provisional ineffective. Engaging a patent attorney to prepare and file a provisional application can cost around $3,000 and up.
Protecting Your Cannabis Strains:
Utility Patents: The USPTO has confirmed that cannabis plants may be protected by utility patents. To date, issued cannabis utility patents have claimed plants with specific chemical profiles.
Plant Patents: Plant patents are a distinct form of IP protection that protects asexually reproduced plants, and the USPTO has issued at least one cannabis plant patent. Similar to utility patents, plant patents have a life of up to 20 years, and the invented strain must be both new and nonobvious. Additionally, the one-year filing requirement still applies, so a grower loses rights to file for plant patents for any cannabis strain that he sold more than 365 days ago. Finally, growers should be aware that plant patents are sometimes considered to have less value because they are directed to a single plant genome, rendering the right to exclude both narrow and hard to enforce.
Plant Variety Protection Certificates are issued by theUS Department of Agriculture (USDA), and can provide their owners exclusive rights to seeds of a new crop for 20 years. To date, no cannabis certificates have been issued. The reasons are two fold: First, a seed deposit is required, and the USDA, a federal agency, has refused to accept any. Second, certificates protect only new and distinct sexually-reproduced plants that have stable progeny. Virtually all cannabis strains of value fall outside of these requirements.

Protecting Your Designs:
Design Patents: Design Patents protect ornamental designs for functional items. For example, while the functional aspects of a vaping device may be protected by a utility patent, the way it looks—or just specific aspects of its look—may be protected by a design patent. Design patents that claim only specific design elements are broader and may be easier to enforce. Cannabis entrepreneurs in the software space should note that design patents are increasingly used to protect GUIs, especially when it comes to animated user interfaces. The same basic rules of utility patents apply to design patents, except that design patents last for 14 years from issuance (rather than 20 years from filing) and provisionals are not available. Retaining an experienced patent attorney to prepare and file a design patent application can cost $1,500 – $2,500, largely depending on the quality of drawings already possessed.
Copyright: Copyright protection can be used to protect all manner of artistic expression, whether on websites, T-shirts, or cannabis-related products. While there is an area of overlap between design patents and copyrights, design patents may (if strategically prepared) be quite broad and therefore easier to enforce.
Protecting Your Business Secrets:
Trade secrets are very different from the other IP types discussed above. Your customer lists, older secret recipes, business plans, and similar proprietary information are often best protected by keeping them secret. Still, there is always a chance that a disgruntled former employee sells or reveals your secrets, an unscrupulous competitor hacks into your computer systems, or a contractor uses your data in an unauthorized manner. Although the law varies, virtually all states offer trade secret protections that can support or compensate you in such situations. Trade secret laws, however, are typically only effective if your business had already taken reasonable steps to protect its proprietary information. An experienced attorney should be counseled to ensure that your trade secret practices are adequate under your state's law, but uniform best practices include having all employees and contractors sign agreements that outline authorized and unauthorized data uses, having reasonable network security, and never divulging your trade secrets outside of signed NDAs.
Conclusion:
As the cannabis industry continues to grow and attract new market entrants, effectively securing IP rights has become a critical business task. Entrepreneurs who fail to assess and pursue appropriate IP rights early in the business cycle do so at they own peril. While thinking about patents, trademarks, copyrights, and trade secrets may not seem as urgent as making payroll and growing your profit margin, failing to promptly secure IP rights may undercut your business in the future, allowing competitors to rip-off the successful aspects of your business.
About the author:
Larry Sandell is a registered patent attorney with Mei & Mark LLP and has a decade of experience in IP law. He focuses his practice on drafting and prosecuting patent applications, counseling clients on strategic IP matters, litigation, and appellate practice. Larry has a passion for advising start-ups and other innovative companies, and has argued in the U.S. Courts of Appeal for the Ninth Circuit, the Federal Circuit, and D.C. Circuit. In addition to his legal practice, he is the CEO and General Counsel for a start-up medical device company.
Before entering law school in 2005, Larry fought for marijuana law reform, serving as Assistant Director of State Policies for the Marijuana Policy Project. He ran a successful ballot initiative signature drive in Nevada in 2004, putting legalization on the 2006 ballot; worked on Nevada's 2002 ballot initiative campaign; and coordinated medical marijuana lobbying efforts in state legislatures.
Larry can be reached at [email protected]
ATTORNEY ADVERTISING NOTICE
Please note that this article may be considered attorney advertising in some states. Prior results described on this article do not guarantee similar outcomes in future cases or transactions. The opinions expressed are those of the author and do not necessarily reflect the views of the Mei & Mark LLP (818 18th St., NW, Suite 410, Washington, DC 20006), its clients, Marijuana MomentTM LLC, or any of their respective affiliates. This article is for general information purposes and is not intended to be and should not be taken as legal advice.
This is a sponsored post by Larry Sandell of Mei & Mark LLP.
Banking Lobby Surveys Members On Problems Serving Marijuana Businesses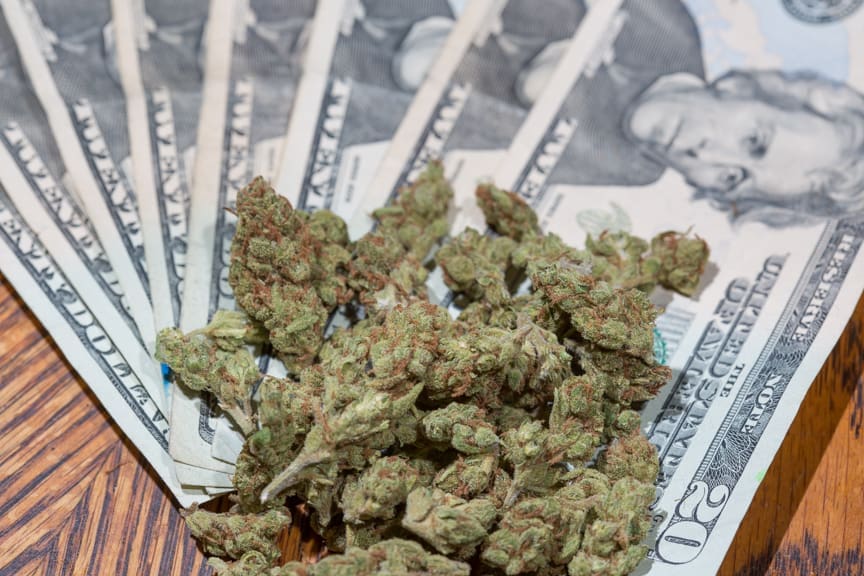 The largest group representing U.S. banks is asking its members to share stories demonstrating problems caused by the growing gap between marijuana's ongoing federally prohibited status and its legalization in an increasing number of states.
In an email announcing the cannabis survey last week, the American Bankers Association (ABA) said that responses will be used by the national organization and its affiliated state bankers associations "to help illustrate to regulators and legislators the need for greater clarity" on the issue.
"[B]anks face significant risks in serving this industry, including criminal and civil penalties as well as bank regulatory action," the email said, adding that the group wants to "learn more from bankers about how the lack of legal clarity regarding cannabis and banking is impacting banks and their communities."
While the Treasury Department under the Obama administration released guidance to banks on serving marijuana businesses in 2014—and a steadily growing number of institutions are opening accounts for cannabis growers, processors, retailers and related operations—many financial services providers have remained wary about working with the industry in light of continuing federal criminalization.
"Can you provide an example of a situation where you had to close an existing account, terminate a banking relationship or turn away a potential customer due to their association with marijuana?" the new ABA survey asks. "This could include relationships with mainstream businesses that are not directly related to marijuana, but may generate a portion of their income from marijuana-related businesses (e.g., landlords, security companies, etc.)."
Concerns about federal prohibition have caused a number of banks close accounts for ancillary service providers such as law firms that work with marijuana businesses but don't actually touch the plant themselves.
ABA, a trade association founded in 1875, is also querying members on whether they have ever seen a customer try to "disguise their affiliation with a marijuana business" and if state or local officials have ever initiated contact "urging you to bank marijuana businesses."
And the organization wants to know about communications from federal regulators as well, particularly whether their feedback "on how to manage marijuana related accounts" has been "consistent."
While ABA hasn't endorsed cannabis reform—the group "takes no position on the moral issues raised by legalizing marijuana," its website says—it has increasingly focused attention on highlighting financial services issues caused by federal prohibition.
For example, last month the group's vice president and associate chief counsel for regulatory compliance published a lengthy report outlining what he called the "cannabis conundrum" that bankers in an increasing number of states now face.
And over the summer, the ABA Banking Journal's podcast featured an interview on the topic with the head of the Colorado Bankers Association.
The banking trade group also asked in the survey whether respondents would offer services to marijuana businesses if the "state/federal conflict is resolved," and if they are willing to allow their responses to be attributed to them, suggesting that the organization may be preparing public advocacy materials featuring the stories of members that could be used as part of an increased push to amend federal policy.
"ABA looks forward to learning more about the increasing operational challenges our members face when trying to serve their customers due to the conflict between state and federal law on cannabis," Blair Bernstein, an ABA spokesperson, said in an email. "We believe the time has come for Congress and the regulatory agencies to provide greater legal clarity to banks operating in states where cannabis has been legalized for medical or adult use."
Legalization advocates say that ABA's effort to build support for cannabis reform on Capitol Hill will be welcome.
"As more and more states implement regulated markets for the medical or personal use of cannabis, no industry can operate safely, transparently, or effectively without access to banks or other financial institutions," NORML Political Director Justin Strekal said in an interview. "If the ABA is able to hasten congressional change in federal policy so that these growing number of state-compliant businesses, and their consumers, may operate in a manner that is similar to other legal commercial entities, then it is yet another sign that the end of prohibition is near."
A number of key Trump administration officials have indicated they want to see a clarity on cannabis banking issues.
For example, Steven Mnuchin, the treasury secretary, has hinted in congressional testimony that he wants state-legal marijuana businesses to be able to store their profits in banks.
"I assure you that we don't want bags of cash," he said during an appearance before a House committee in February. "We do want to find a solution to make sure that businesses that have large access to cash have a way to get them into a depository institution for it to be safe."
In a separate hearing he said that resolving the marijuana banking issue is at the "top of the list" of his concerns.
Federal Reserve Chairman Jerome Powell said in June that the disparity between local and national marijuana laws "puts federally chartered banks in a very difficult situation."
"It would great if that could be clarified," he said.
And that same month, Federal Deposit Insurance Corporation Chairwoman Jelena McWilliams said that while she directed her staff to consider ways to address the issue, the agency's hands are "somewhat tied" until federal law changes.
Pressure is also coming from the states. In August, a coalition of the top financial regulators in 13 states sent a letter demanding Congress take action to protect banks that work with marijuana businesses.
Despite the growing call for clarity on the issue, key committees in the House and Senate rejected amendments this summer that would have prevented federal banking regulators from punishing financial institutions for serving the marijuana industry.
Standalone legislation to provide permanent protections to banks that work with cannabis businesses have garnered increasing numbers of cosponsors in both chambers, but haven't been scheduled for hearings or votes.
Canada's Liquor Stores Will Heavily Outnumber Marijuana Stores On Legalization's Launch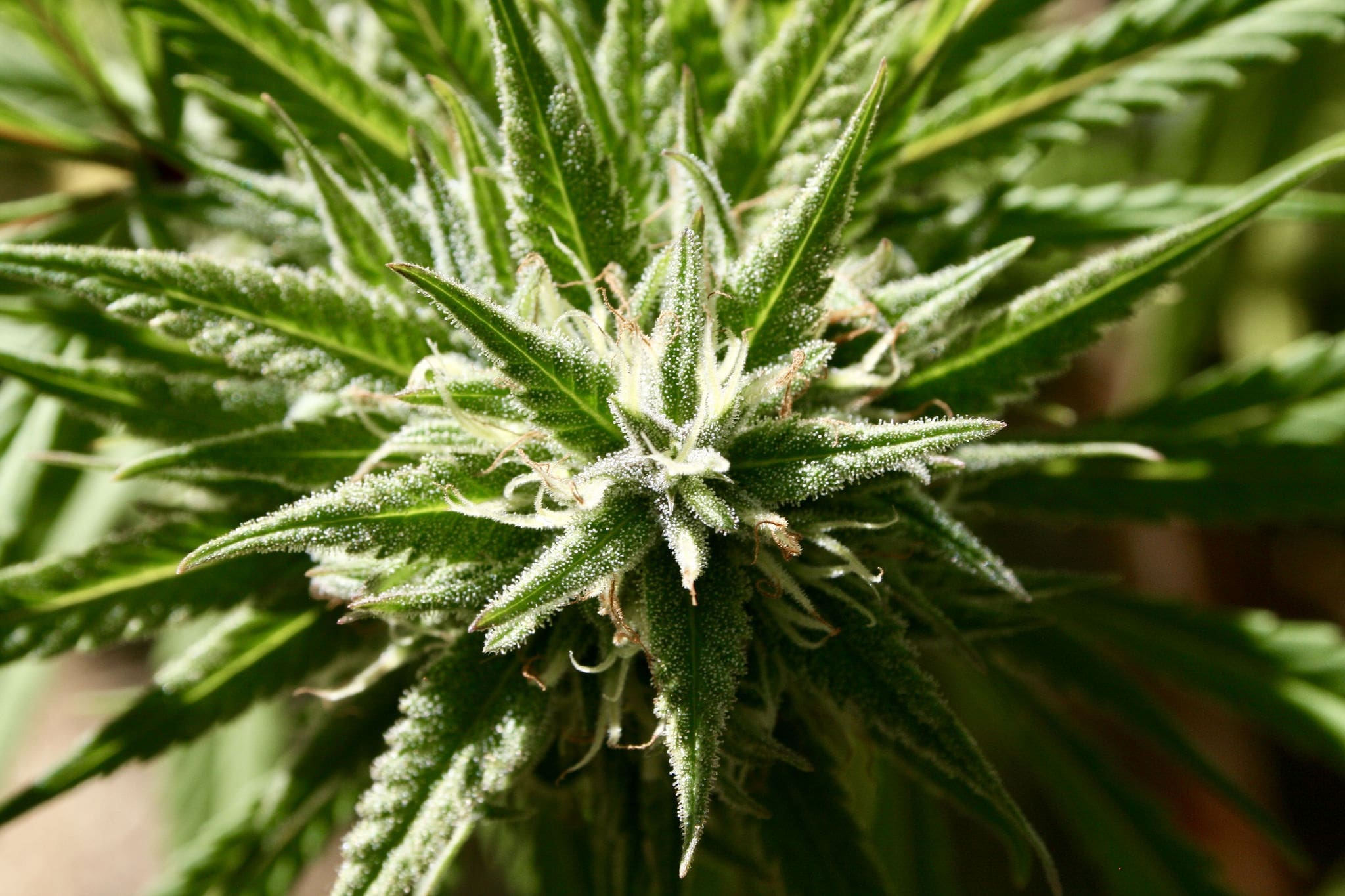 In case you missed it, Canada's legal marijuana system goes into effect next week. But new data reveals that access to liquor stores is going to be far greater than planned cannabis store—at least for the time being.
Statistics Canada, a government agency, released the report, which compares the prevalence of liquor stores and planned cannabis stores in each Canadian province, on Wednesday. The team behind the report notes that information about pending private or government-run marijuana shops is incomplete—excepting online retailers, for example.
"Using the agency's geographic databases, the location of each Canadian household is identified, and the distance from that location to the nearest legal retail outlet is calculated. Averages of these distances are then calculated to determine how generally accessible these products are to Canadians."
The top-level takeaway is pretty straightforward. Ninety percent of Canadians currently live within 10km (or about six miles) of a liquor store. Only 35 percent of the Canadian population lives within the same distance of a planned cannabis store. Visualized, here's a look at the access to cannabis and liquor stores based on population density in each province:
Access to liquor stores by province
Population of Canadians with access to a liquor store based on distance. 
1 km
2 km
5 km
10 km
More than 10 km
Canada
11,362,355
21,277,831
28,876,635
31,711,644
Newfoundland and Labrador
84,776
158,242
265,484
321,357
Prince Edward Island
20,498
38,328
77,954
107,592
Nova Scotia
207,360
382,390
588,728
738,101
New Brunswick
112,467
229,098
419,581
542,312
Quebec
2,360,006
4,650,155
6,499,149
7,290,334
Ontario
3,460,906
7,835,317
11,587,894
12,770,424
Manitoba
349,046
758,067
913,421
977,472
Saskatchewan
249,628
539,875
746,822
793,642
Alberta
2,591,997
3,336,786
3,554,164
3,704,638
British Columbia
1,908,747
3,323,470
4,168,425
4,402,666
Yukon
4,407
8,264
23,824
26,294
Northwest Territories
9,326
14,648
23,449
29,072
Nunavut
3,191
3,191
7,740
7,740
Access to planned cannabis stores by province
Population of Canadians with access to a planned cannabis store based on distance. 
1 km
2 km
5 km
10 km
More than 10 km
Canada
1,440,702
3,797,855
8,757,433
12,194,999
Newfoundland and Labrador
51,424
141,076
274,922
336,714
Prince Edward Island
6,907
29,616
59,576
82,626
Nova Scotia
43,792
135,644
363,855
512,091
New Brunswick
34,833
97,642
290,802
414,181
Quebec
171,052
572,007
1,789,784
3,296,701
Ontario
0
0
0
0
Manitoba
72,366
261,485
747,866
826,490
Saskatchewan
117,606
316,339
684,128
727,937
Alberta
624,382
1,394,464
2,229,038
2,593,820
British Columbia
317,523
846,977
2,302,059
3,381,659
Yukon
817
2,605
15,403
22,780
Northwest Territories
0
0
0
0
Nunavut
0
0
0
0
"Canadians have remarkably good access to liquor stores all across the country with 90 percent living within 10 kilometers of a store," the report states. "Not surprisingly, their access to cannabis stores immediately after legalization on October 17, 2018 is likely to be much more restricted with only 35 percent of the population dwelling within 10 kilometers of a store."
"It is emphasized this is a preliminary estimate based on less-than-full information about the number of stores expected to open and their locations. Cannabis accessibility will undoubtedly increase substantially in 2019 and 2020."
For a comprehensive breakdown on the differences in marijuana legalization implementation for each province, check out this Marijuana Moment analysis.
Marijuana Stores Will Be Hard To Find For Most Canadians On Day One Of Legalization
Photo courtesy of Brian Shamblen.
Marijuana Stores Will Be Hard To Find For Most Canadians On Day One Of Legalization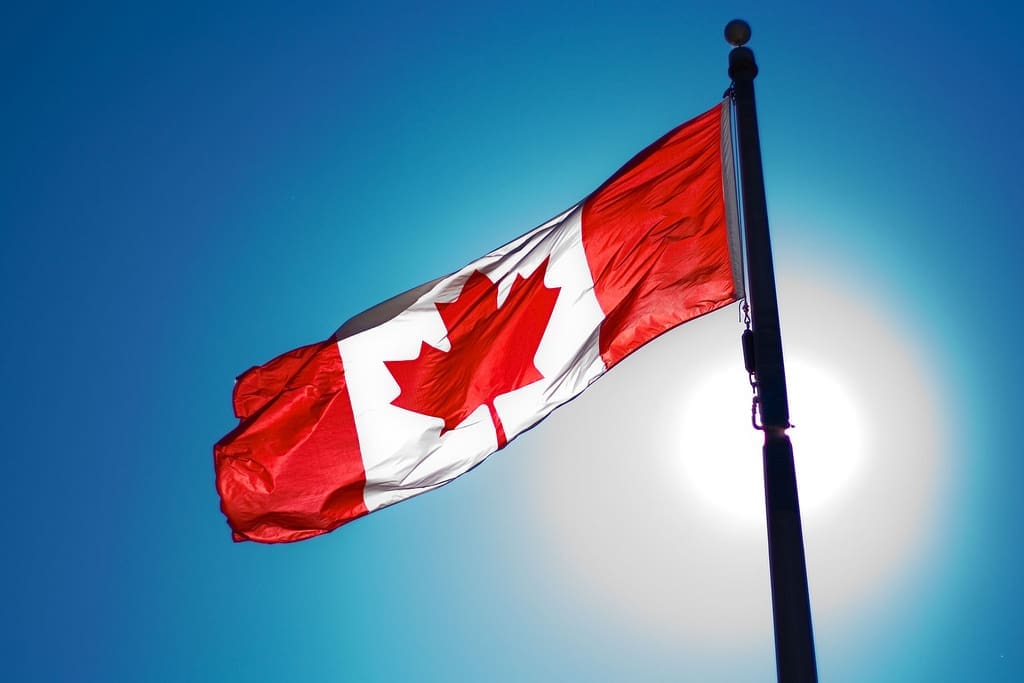 One week from today, Canadian adults will be able to purchase marijuana legally across the country. But the number of stores per province and per capita at this point varies widely, an analysis Marijuana Moment conducted shows.
For residents of Canada's most and least populous provinces, Ontario and Nunavut, respectively, online ordering will be their only means of legal purchase for the foreseeable future. British Columbia, the third-biggest province in the country with 4.8 million residents, has licensed only one store. Meanwhile, Northwest Territories, with only 44,520 residents, will open six government-run stores, or one per 7,420 residents.
(Note: British Columbia omitted for scale, as it has only one store for 4.8 million residents. Ontario and Nunavut will be online sales only on October 17. Population 2017 per Statistics Canada)
While many of even these preliminary licensed locations will not be operational October 17, by federal law, each province must provide an online purchasing system. 
And the provinces have committed to opening more physical stores. Manitoba has set a goal that 90 percent of Manitobans have a 30-minute drive or less to a cannabis store. Ontario was supposed to have 40 stores run through the province by now, but when the new provincial government came into power in June, they decided that cannabis stores will be privately owned, so legislators had to go back to the drawing board on regulations. 
Alberta hasn't set a limit for the overall number of private stores in the province, but each locality will be allowed to set a limit for their area. Hundreds of companies have applied to be retailers.
Each province has set up its own rules and regulations regarding minimum age for sales, possession limits and whether residents can grow plants at home.
As with alcohol, the age at which Canadians can purchase cannabis is lower than in the United States. In Quebec and Alberta, 18 year-olds will be able to purchase adult-use marijuana. In every other province, the legal age will be 19. By contrast, in the U.S., every state that has legalized recreational marijuana to date has set the legal age at 21, which is also the legal drinking age in the states.
In most provinces, four plants can be grown in a household. Quebec and Manitoba are prohibiting home growing; Nunavut is not prohibiting personal growing, but has not defined a limit. New Brunswick has specified conditions to allow plants to be grown outdoors (a locked enclosure 1.52 meters high). British Columbia has specified that home plants must not be visible to the public, and won't be allowed in day-care homes.
The national standard for purchase and public possession for adults is 30 grams of product of any kind. Quebec has set a limit on household possession at 150 grams, but other provinces have not set limits on how much cannabis can be kept in a private home.
What will make up those 30 grams? Flower, oils and, in provinces that are allowing home growing, seeds and plants. The federal legislation prohibits edibles and concentrates at this time.
Public use of cannabis is the policy that varies the most widely from province to province. Most provinces have adopted the stance that smoking or vaping marijuana will be illegal anywhere smoking or vaping tobacco is not allowed. Saskatchewan, Manitoba, New Brunswick and Yukon have banned public use (the regulations of the latter two specify backyard use as well as homes). Alberta and Nunavut have left it up to local governments to set regulations. Ontario and Quebec have set specific locations where it will be illegal to consume, including parks, public spaces and bus shelters.
Every province has passed legislation of some form banning cannabis for drivers in vehicles, but legal limits will differ from province to province. Quebec has adopted a "zero tolerance" policy for all drivers, while Ontario is setting zero tolerance for drivers under 21 years of age as well as commercial drivers. Other provinces are developing systems for how driving while impaired will be determined.
With retail stores spare in Ontario and British Columbia, perhaps Regina, Saskatchewan will become the tourist destination of choice for Americans thinking about crossing the border to experience legalization in their northern backyard. Those tourists should be sure to empty their pockets and car before returning to the United States, as the U.S. Customs and Border Protection has promised to crack down on Canadians and U.S. citizens alike.
Photo courtesy of Christopher Policarpio.