What Cannabis Entrepreneurs Need To Know About Intellectual Property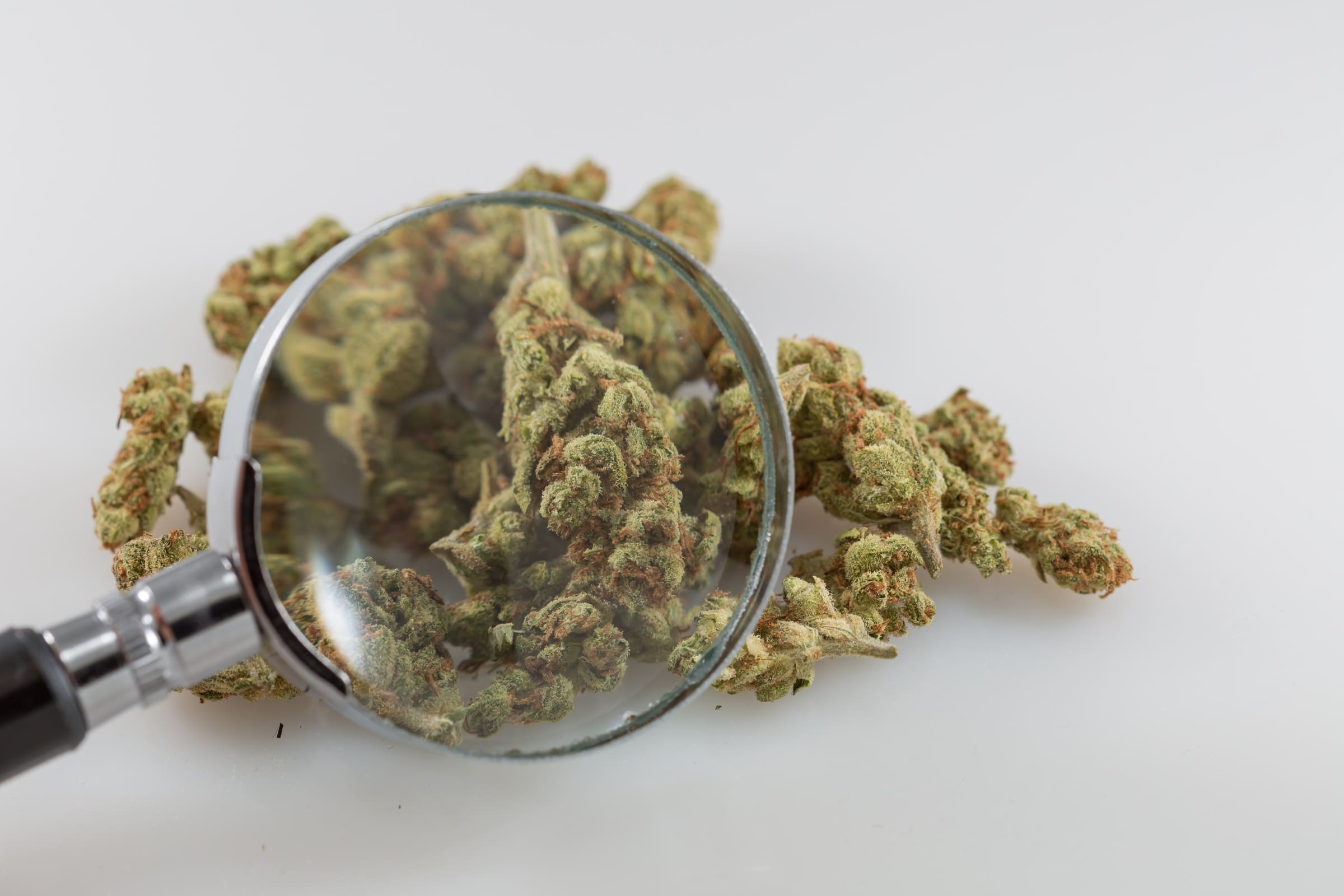 This is a sponsored post by Larry Sandell of Mei & Mark LLP.
Marijuana industry leaders stay busy developing business plans, building brands, inventing technologies, creating supply chains, cultivating new strains, hiring employees, securing funding, and obtaining licenses. But it is essential for cannabis entrepreneurs to understand intellectual property (IP) rights and the benefits they can provide—and, perhaps most importantly, the potential problems that may occur when IP rights are ignored or overlooked for too long.
Because of ongoing federal cannabis prohibition, businesses in this space face additional IP challenges that don't exist in other industries. This article will give you a quick sense of what you need to know in order to protect your rights.
Fundamentally, the law gives IP owners the right to exclude. Effectively acquired IP rights can give cannabis entrepreneurs the legal footing to prevent competitors from ripping off their brands, their technologies, their designs, and their secrets. In the cannabis space, where the law excluded so many for so long, it may seem untoward to engage in exclusionary practices, but IP is a very different animal than prohibition. As the cannabis industry continues to grow and established companies enter the market, early-acquired IP rights will prove indispensable. Beyond offering market protections and a competitive edge, IP rights can be licensed to generate additional recurring revenue, help attract investment, and enhance valuation for exits.
Without a clear understanding of the myriad types of IP protection available—and the benefits, potential pitfalls, and resource requirements of each—many entrepreneurs view obtaining effective IP protection as a daunting task. And unless an experienced IP attorney is retained, they are not wrong. Nonetheless, IP rights should be considered early and often in any business venture, especially in a nascent industry like this one. Those who procrastinate this critical business task risk permanently forfeiting rights, and may sometimes find IP roadblocks placed in their path by competitors who beat them in a race to the U.S. Patent and Trademark Office (USPTO) that they didn't even know they were competing in.
IP rights vary widely, but are best understood by first considering which aspects of your budding cannabis business that you want to protect—namely: your brand, your technology, your cannabis strains, your designs, or your business secrets.
Protecting Your Brand:
Trademarks identify the source of a product or service, and serve to protect the goodwill and market recognition that a business has developed. Most commonly, a trademark is embodied in the name of a product, service, or business, its logo, or a slogan. Trademarks do not have a set expiration date, but generally remain enforceable so long as they are being used in commerce. However, to maximize rights (and avoid getting sued), it is important to search to make sure your proposed brand is "clear" prior to using it in commerce and, once in use, to effectively control your brand in the marketplace.
Federally Registered Trademarks provide the strongest protection for your brand, and enable you to enforce your trademarks anywhere in the United States. Registration requires both legal "use in commerce" and a lack of "confusingly similar" trademarks in your business area. If you aren't using your trademark in commerce yet, but intend to do so, an "Intent to Use" ("ITU") application can preserve your rights until you actually begin legal commercial activity. Federally registered marks are denoted by the ® symbol. Having an experienced trademark attorney file an application on your behalf typically costs $1,000-$1,500, and can help you maximize protections and avoid pitfalls.
Because marijuana is still federally illegal, the requirement for legal "use in commerce" presents a unique challenge for cannabis entrepreneurs seeking federal trademark protection. There are two proven strategies. First, you can trademark around the edges: While federal trademarks on cannabis, itself, may be unavailable, trademarks for most ancillary products and services can be obtained. For example, federal trademark registration is available for products and services supporting consumption and cultivation, and for sales of legal medical herbs.
Second, you can play the long game, and file an ITU claiming a bona fide intent to use a trademark in legal commerce in the future—i.e., anticipating that federal legalization will convert your commercial activity to legal "use in commerce." For example, the "CANNIBIS CUP" is using this ITU strategy to play the long game. As long as appropriate extensions of time are filed with the USPTO every six months, an ITU application can survive up to three years. So, playing the long game is a bet that federal legalization will occur before it expires.
State Registered Trademarks: If federal trademark registration is unavailable, it may be worthwhile to consider registering your trademarks in the states where you conduct business. Virtually all states permit some form of state-level trademark registration. It should be noted, however, that a state-level trademark registration may typically only be effectively enforced within the boundaries of the registering state. For example, if you had a California trademark registration, you could not use it to prevent a competitor from using your trademark in Colorado. State registered trademarks may be used to fight "cybersquatters."
While virtually all states have a "legal use" requirement, such requirement does not prohibit trademark registration in states where cannabis is legal for recreation and/or medical purposes. However, such requirement still means that your business must already be engaged in legal commerce—and is in compliance with relevant state cannabis licensing requirements—before applying for registration. Unfortunately, most states do not allow "intent to use" trademark applications. (Washington State is a notable exception.) Thus, even in a legalization state, a prospective cannabis grower might not be able to begin securing a state-level trademark registration until after she is granted a grow license in that state.
Common Law Trademarks: Even without any registration, your brand, if actually used in commerce, may retain some protection. Common law trademarks are often designated by the TM symbol, which merely signifies that the brand owner thinks that it has a valid trademark. It is, however, notoriously difficult to enforce common law trademarks. Accordingly, businesses that save money on the front end by skipping trademark registration may regret it later if a competitor subsequently tries to rip off their brand.
Copyright Registration for Logos: In addition to trademark protection, brand logos may be protected by copyright law. Through a copyright, a logo may be protected as a work of artistic expression rather than as a brand. While copyright registration is not strictly necessary, it provides for robust enforcement options. Additionally, the US Copyright Office allows you to register copyrights online for a small fee.
Protecting Your Technology:
Utility Patents protect an invention, and grant inventors the right to exclude others from making, using, or selling it for up to 20 years. In the cannabis space, utility patents can protect, for example, growing apparatuses and methods, extraction techniques and chemical compositions, smoking and vaping devices, software, and even plants themselves (see below). Legal use in commerce is not required, but the USPTO carefully examines each patent application to ensure that the claimed invention is adequately described, novel (new), and nonobvious. In the US, a utility patent application must be filed within one year of the first public disclosure or offer for sale of the invention. Entrepreneurs who miss this deadline permanently forfeit their ability to secure a patent. Obtaining a high quality, enforceable patent typically requires retaining an experienced patent attorney to prepare and file the application. This can cost $8,000 and up, depending on complexity of the invention.
Provisionals: Provisional patent applications may be used to delay expending these considerable financial resources for up to one year—often enough time to assess whether your invention has a good shot at commercial success. Essentially, a provisional holds your place in line for 12 months. It can protect your rights if a competitor files for a similar patent or sells a similar product during that time, and help you avoid missing the one-year deadline for filing after selling or marketing your own invention. Using a provisional application requires filing a corresponding nonprovisional utility application within the 12 months. If a corresponding application is not filed, the provisional simply expires and its contents remain secret. While provisionals have few formal requirements and are sometimes filed by inventors without attorney assistance, cannabis entrepreneurs would be wise to at least consult with an experienced patent attorney before filing to avoid pitfalls that can render a provisional ineffective. Engaging a patent attorney to prepare and file a provisional application can cost around $3,000 and up.
Protecting Your Cannabis Strains:
Utility Patents: The USPTO has confirmed that cannabis plants may be protected by utility patents. To date, issued cannabis utility patents have claimed plants with specific chemical profiles.
Plant Patents: Plant patents are a distinct form of IP protection that protects asexually reproduced plants, and the USPTO has issued at least one cannabis plant patent. Similar to utility patents, plant patents have a life of up to 20 years, and the invented strain must be both new and nonobvious. Additionally, the one-year filing requirement still applies, so a grower loses rights to file for plant patents for any cannabis strain that he sold more than 365 days ago. Finally, growers should be aware that plant patents are sometimes considered to have less value because they are directed to a single plant genome, rendering the right to exclude both narrow and hard to enforce.
Plant Variety Protection Certificates are issued by theUS Department of Agriculture (USDA), and can provide their owners exclusive rights to seeds of a new crop for 20 years. To date, no cannabis certificates have been issued. The reasons are two fold: First, a seed deposit is required, and the USDA, a federal agency, has refused to accept any. Second, certificates protect only new and distinct sexually-reproduced plants that have stable progeny. Virtually all cannabis strains of value fall outside of these requirements.

Protecting Your Designs:
Design Patents: Design Patents protect ornamental designs for functional items. For example, while the functional aspects of a vaping device may be protected by a utility patent, the way it looks—or just specific aspects of its look—may be protected by a design patent. Design patents that claim only specific design elements are broader and may be easier to enforce. Cannabis entrepreneurs in the software space should note that design patents are increasingly used to protect GUIs, especially when it comes to animated user interfaces. The same basic rules of utility patents apply to design patents, except that design patents last for 14 years from issuance (rather than 20 years from filing) and provisionals are not available. Retaining an experienced patent attorney to prepare and file a design patent application can cost $1,500 – $2,500, largely depending on the quality of drawings already possessed.
Copyright: Copyright protection can be used to protect all manner of artistic expression, whether on websites, T-shirts, or cannabis-related products. While there is an area of overlap between design patents and copyrights, design patents may (if strategically prepared) be quite broad and therefore easier to enforce.
Protecting Your Business Secrets:
Trade secrets are very different from the other IP types discussed above. Your customer lists, older secret recipes, business plans, and similar proprietary information are often best protected by keeping them secret. Still, there is always a chance that a disgruntled former employee sells or reveals your secrets, an unscrupulous competitor hacks into your computer systems, or a contractor uses your data in an unauthorized manner. Although the law varies, virtually all states offer trade secret protections that can support or compensate you in such situations. Trade secret laws, however, are typically only effective if your business had already taken reasonable steps to protect its proprietary information. An experienced attorney should be counseled to ensure that your trade secret practices are adequate under your state's law, but uniform best practices include having all employees and contractors sign agreements that outline authorized and unauthorized data uses, having reasonable network security, and never divulging your trade secrets outside of signed NDAs.
Conclusion:
As the cannabis industry continues to grow and attract new market entrants, effectively securing IP rights has become a critical business task. Entrepreneurs who fail to assess and pursue appropriate IP rights early in the business cycle do so at they own peril. While thinking about patents, trademarks, copyrights, and trade secrets may not seem as urgent as making payroll and growing your profit margin, failing to promptly secure IP rights may undercut your business in the future, allowing competitors to rip-off the successful aspects of your business.
About the author:
Larry Sandell is a registered patent attorney with Mei & Mark LLP and has a decade of experience in IP law. He focuses his practice on drafting and prosecuting patent applications, counseling clients on strategic IP matters, litigation, and appellate practice. Larry has a passion for advising start-ups and other innovative companies, and has argued in the U.S. Courts of Appeal for the Ninth Circuit, the Federal Circuit, and D.C. Circuit. In addition to his legal practice, he is the CEO and General Counsel for a start-up medical device company.
Before entering law school in 2005, Larry fought for marijuana law reform, serving as Assistant Director of State Policies for the Marijuana Policy Project. He ran a successful ballot initiative signature drive in Nevada in 2004, putting legalization on the 2006 ballot; worked on Nevada's 2002 ballot initiative campaign; and coordinated medical marijuana lobbying efforts in state legislatures.
Larry can be reached at [email protected]
ATTORNEY ADVERTISING NOTICE
Please note that this article may be considered attorney advertising in some states. Prior results described on this article do not guarantee similar outcomes in future cases or transactions. The opinions expressed are those of the author and do not necessarily reflect the views of the Mei & Mark LLP (818 18th St., NW, Suite 410, Washington, DC 20006), its clients, Marijuana MomentTM LLC, or any of their respective affiliates. This article is for general information purposes and is not intended to be and should not be taken as legal advice.
This is a sponsored post by Larry Sandell of Mei & Mark LLP.
Trump Treasury Official Wants Congress To Fix Marijuana Businesses' Banking Issues
Congress needs to come up with a solution for banking access by the marijuana industry, a top federal Treasury Department official said on Wednesday. And he hopes that will happen by 2020, if not sooner.
Joseph Otting, the comptroller of the currency, told reporters that lawmakers "have to act at the national level to legalize marijuana if they want those entities involved in that business to utilize the U.S. banking system," according to PoliticoPro.
Comptroller of Currency Joseph Otting hopes for resolution to marijuana banking issues by 2020. Via @vtg2: https://t.co/G8drwnvAvM

— POLITICO Pro (@POLITICOPro) January 16, 2019
Cannabis businesses acting in compliance with state law face uncertainty when dealing with federally regulated financial institutions. And banks potentially risk being penalized for servicing those businesses, leading many to avoid the industry altogether.
That said, a steadily growing number of banks are operating accounts for cannabis companies anyway, federal data shows.
"If I'm a betting person, I'm like 25-30 percent maybe next year, but I would hope by 2020 we can get this issue resolved," said Otting, who was also recently assigned to double duty as acting director of the Federal Housing Finance Agency.
He previously called the existing situation "generally not healthy," echoing comments made by Federal Reserve Chairman Jerome Powell, who said "it would be great if [the banking issue] could be clarified."
Similarly, Treasury Secretary Steven Mnuchin has described the banking conflict as untenable. He said last year that his department was "reviewing the existing guidance," referring to a 2014 Obama-era policy memo meant to provide direction for banks on how to service marijuana businesses.
"We do want to find a solution to make sure that businesses that have large access to cash have a way to get them into a depository institution for it to be safe," he said.
More Banks Welcome Marijuana Business Accounts, New Federal Report Shows
Sen. Chuck Schumer Welcomes Major Cannabis Company To New York's Hemp Industry
Canadian marijuana giant Canopy Growth Corporation will enter the nascent U.S. hemp industry by building a massive farming and production center in southern New York, U.S. Senate Minority Leader Chuck Schumer (D-NY) announced on Monday.
Canopy has yet to finalize its plans for an exact location—a contract could be signed as soon as Monday, Schumer said—but the company could eventually support "up to 400 jobs" in hemp cultivation, processing and product manufacturing at what would be a "first of its kind" center for the just-legalized U.S. hemp industry, the senator said.
Once a key American crop—George Washington famously grew hemp at Mount Vernon, and there was a stand of hemp plants in northern Virginia where the Pentagon now stands—the U.S. now lags far behind other countries in hemp production, a result of the country's broad outlawing of cannabis decades ago.
Eventually, Canopy plans to invest "between $100-$150 million" into a New York State-based industrial hemp farm, Schumer said, with other companies potentially drawn to the sector by such a prominent anchor business.
"Hemp is a very valuable product and a burgeoning crop here" in southern New York, said Schumer, offering a very brief remedial education in the plant for those present at a press conference he convened. "I'm not kidding when I say this, but hemp is everywhere."
"This is going to be a major shot in the arm" for the area, he added.
"Hemp" is more of a legal than a botanical distinction. Under U.S. law, cannabis sativa with 0.3 percent or more THC is considered "marijuana" and falls under federal drug-control laws. Cannabis with less than 0.3 percent THC is considered industrial hemp.
Hemp has been legal to import and process, but until very recently, hemp cultivation was mostly illegal in the U.S.
That prohibition that ended when President Donald Trump signed the 2018 Farm Bill into law last month. The previous 2014 version of the Farm Bill created a pilot program for states that wished to legalize small-scale hemp cultivation as part of research programs.
Based on that success and on growing support for an end to cannabis prohibition nationwide, the 2018 Farm Bill legalized cultivation of hemp outright. Almost immediately, politicians began touting the crop's potential as a miracle product and an economic boon with enthusiasm once reserved only for acolytes of hemp evangelist Jack Herer.
Senate Majority Leader Mitch McConnell, who championed the hemp legalization provisions, signed off on the final version of the Farm Bill with a hemp pen—but for now, Schumer, his Democratic counterpart, may have stolen the top Republican's fire.
"I've always believed that states should be the laboratories of democracy," he said. "I've been very eager to have the hemp industry grow in New York and the Southern Tier."
Photo courtesy of Senate Democrats.
Alcohol Sales Aren't Impacted By Marijuana Legalization, Trade Association Finds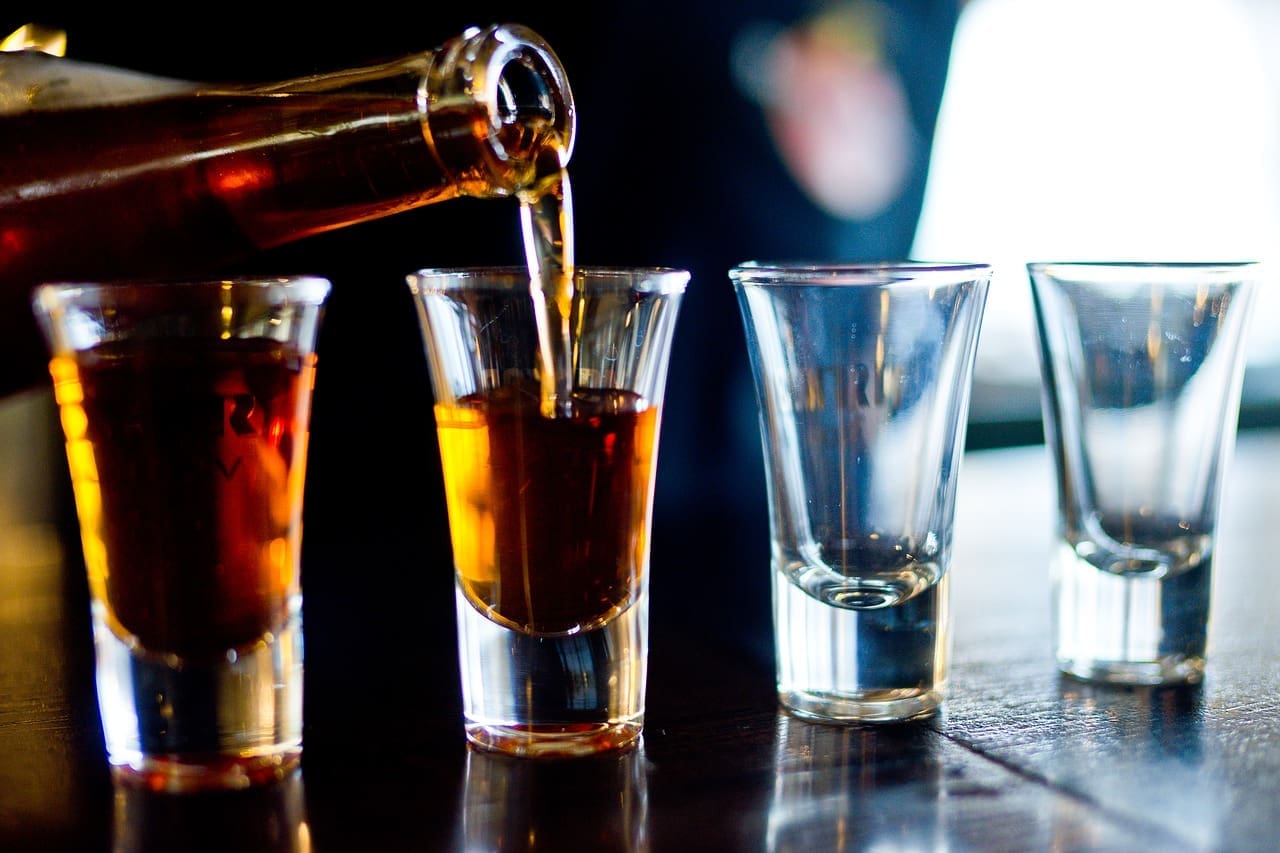 Marijuana legalization hasn't hurt alcohol sales in the years since legal markets were established in Colorado, Washington State and Oregon, according to a new study from an alcohol trade association.
The Distilled Spirits Council looked at alcohol tax and shipment data before and after legalization to determine whether cannabis reform impacted sales of spirits, beer or wine in legal states.
"Simply put, the data show there has been no impact on spirits sales from recreational marijuana legalization," the council's chief economist, David Ozgo, said in a press release on Thursday.
"We now have four years of retail recreational marijuana sales history in Colorado and Washington state, and three years in Oregon, and each of these markets remain robust for spirits sales," he said. "We did this study because there is a lot of misinformation circulating about the impact of recreational marijuana legalization on distilled spirits and the wider alcohol market."
Per capita spirits sales actually increased slightly in post-legalization years, which was consistent with national trends. Sales were up 7.6 percent in Colorado, 5.4 percent in Washington and 3.6 percent in Oregon.
The trade association also analyzed beer and wine sales during the same period. For beer, sales were down marginally, with drops of 3.6 percent in Colorado, 2.3 percent in Washington and 3.6 in Oregon. But again, that's consistent with national trends, according to the study.
Wine sales were mixed across the three states: Up 3.2 percent in Colorado, down 3.1 percent in Washington and up .7 percent in Oregon.
The Distilled Spirits Council also used their analysis as an opportunity to plug their policy recommendations to lawmakers in states considering marijuana legalization. While the association has declined to take a position on whether to legalize, it shared a list of recommendations ranging from equitable taxes on cannabis and alcohol to THC content disclosure requirements.
There is at least one major alcohol group that is willing to support states' right to legalize, though. The Wine & Spirits Wholesalers of America (WSWA) called for the end of federal marijuana prohibition last year and, in December, went so far as to host a briefing on cannabis policy for lawmakers and congressional staffers.
Reform advocates have questioned whether legal access to marijuana would adversely impact alcohol sales, with more people opting to consume cannabis over booze. There is some research that indicates the alcohol industry is being interrupted in medical marijuana states, but more data is needed.
Marijuana Is Safer Than Alcohol, Tobacco Or Sugar, Americans Say In New Poll
Photo courtesy of Pixabay.