What Cannabis Entrepreneurs Need To Know About Intellectual Property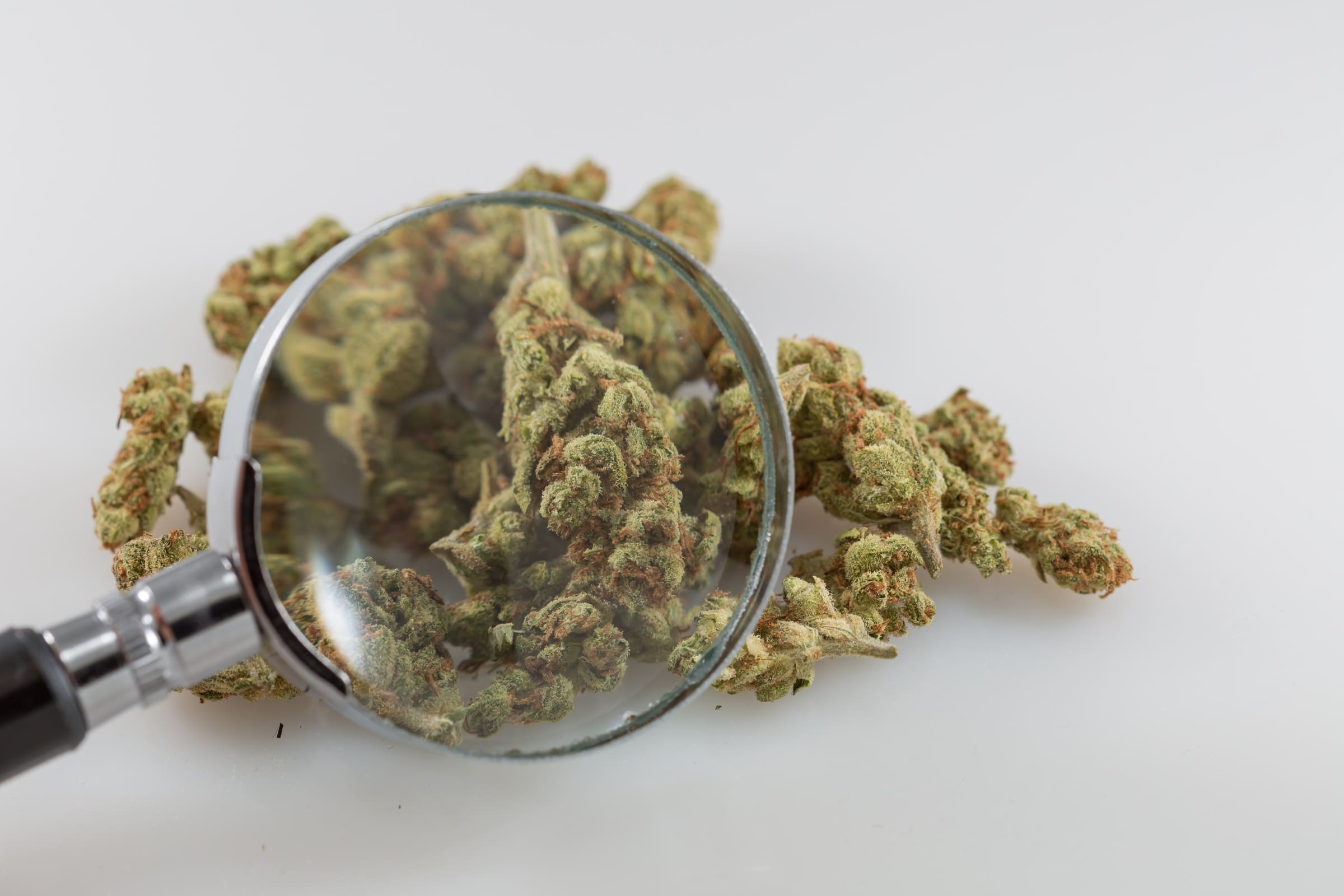 This is a sponsored post by Larry Sandell of Mei & Mark LLP.
This post was updated on May 22, 2019 to reflect recent policy developments.
Marijuana industry leaders stay busy developing business plans, building brands, inventing technologies, creating supply chains, cultivating new strains, hiring employees, securing funding, and obtaining licenses. But it is essential for cannabis entrepreneurs to understand intellectual property (IP) rights and the benefits they can provide—and, perhaps most importantly, the potential problems that may occur when IP rights are ignored or overlooked for too long.
Because of ongoing federal cannabis prohibition, businesses in this space face additional IP challenges that don't exist in other industries. This article will give you a quick sense of what you need to know in order to protect your rights.
Fundamentally, the law gives IP owners the right to exclude. Effectively acquired IP rights can give cannabis entrepreneurs the legal footing to prevent competitors from ripping off their brands, their technologies, their designs, and their secrets. In the cannabis space, where the law excluded so many for so long, it may seem untoward to engage in exclusionary practices, but IP is a very different animal than prohibition. As the cannabis industry continues to grow and established companies enter the market, early-acquired IP rights will prove indispensable. Beyond offering market protections and a competitive edge, IP rights can be licensed to generate additional recurring revenue, help attract investment, and enhance valuation for exits.
Without a clear understanding of the myriad types of IP protection available—and the benefits, potential pitfalls, and resource requirements of each—many entrepreneurs view obtaining effective IP protection as a daunting task. And unless an experienced IP attorney is retained, they are not wrong. Nonetheless, IP rights should be considered early and often in any business venture, especially in a nascent industry like this one. Those who procrastinate this critical business task risk permanently forfeiting rights, and may sometimes find IP roadblocks placed in their path by competitors who beat them in a race to the U.S. Patent and Trademark Office (USPTO) that they didn't even know they were competing in.
IP rights vary widely, but are best understood by first considering which aspects of your budding cannabis business that you want to protect—namely: your brand, your technology, your cannabis strains, your designs, or your business secrets.
Protecting Your Brand:
Trademarks identify the source of a product or service, and serve to protect the goodwill and market recognition that a business has developed. Most commonly, a trademark is embodied in the name of a product, service, or business, its logo, or a slogan. Trademarks do not have a set expiration date, but generally remain enforceable so long as they are being used in commerce. However, to maximize rights (and avoid getting sued), it is important to search to make sure your proposed brand is "clear" prior to using it in commerce and, once in use, to effectively control your brand in the marketplace.
Federally Registered Trademarks provide the strongest protection for your brand, and enable you to enforce your trademarks anywhere in the United States. Registration requires both legal "use in commerce" and a lack of "confusingly similar" trademarks in your business area. If you aren't using your trademark in commerce yet, but intend to do so, an "Intent to Use" ("ITU") application can preserve your rights until you actually begin legal commercial activity. Federally registered marks are denoted by the ® symbol. Having an experienced trademark attorney file an application on your behalf typically costs $1,000-$1,500, and can help you maximize protections and avoid pitfalls.
Because marijuana is still federally illegal, the requirement for legal "use in commerce" presents a unique challenge for cannabis entrepreneurs seeking federal trademark protection. There are two proven strategies. First, you can trademark around the edges: While federal trademarks on cannabis, itself, may be unavailable, trademarks for most ancillary products and services can be obtained. For example, federal trademark registration is available for products and services supporting consumption and cultivation, and for sales of legal medical herbs.
Second, you can play the long game, and file an ITU claiming a bona fide intent to use a trademark in legal commerce in the future—i.e., anticipating that federal legalization will convert your commercial activity to legal "use in commerce." For example, the "CANNIBIS CUP" is using this ITU strategy to play the long game. This ITU strategy may be particularly desirable to entrepreneurs who seek to lock down newly minted strain names or other important branding. As long as appropriate extensions of time are filed with the USPTO every six months, an ITU application can survive for three years after the USPTO "examines" the mark. So, playing the long game is a bet that federal legalization will occur in the near future.
The 2018 Farm Bill ostensibly legalized hemp (i.e., cannabis with <0.3% THC) and hemp-derived CBD. Accordingly, in May 2019, the USPTO publicly announced that hemp and hemp-derived CBD products may be eligible for federal trademark registration—at least as far as the Controlled Substances Act (CSA) is concerned. However, the USPTO also indicated that such products, if sold as food, food supplements, medicine, or the like, are subject to regulation by the Food and Drug Administration (FDA) and would not be considered to have legal "use in commerce" unless permitted by the FDA. Thus, until the FDA acts, most hemp products are still not eligible for Federal trademark protection.
State Registered Trademarks: If federal trademark registration is unavailable, it may be worthwhile to consider registering your trademarks in the states where you conduct business. Many states permit some form of state-level trademark registration. It should be noted, however, that a state-level trademark registration may typically only be effectively enforced within the boundaries of the registering state. For example, if you had a California trademark registration, you could not use it to prevent a competitor from using your trademark in Colorado. State registered trademarks may be used to fight "cybersquatters."
While virtually all states have a "legal use" requirement, such requirement does not prohibit trademark registration in states where cannabis is legal for recreation and/or medical purposes. However, such requirement still means that your business must already be engaged in legal commerce—and is in compliance with relevant state cannabis licensing requirements—before applying for registration. Unfortunately, most states do not allow "intent to use" trademark applications. (Washington State is a notable exception.) Thus, even in a legalization state, a prospective cannabis grower might not be able to begin securing a state-level trademark registration until after she is granted a grow license in that state.
Common Law Trademarks: Even without any registration, your brand, if actually used in commerce, may retain some protection. Common law trademarks are often designated by the TM symbol, which merely signifies that the brand owner thinks that it has a valid trademark. It is, however, notoriously difficult to enforce common law trademarks. Accordingly, businesses that save money on the front end by skipping trademark registration may regret it later if a competitor subsequently tries to rip off their brand.
Copyright Registration for Logos: In addition to trademark protection, brand logos may be protected by copyright law. Through a copyright, a logo may be protected as a work of artistic expression rather than as a brand. While copyright registration is not strictly necessary, it provides for robust enforcement options. Additionally, the US Copyright Office allows you to register copyrights online for a small fee.
Protecting Your Technology:
Utility Patents protect an invention, and grant inventors the right to exclude others from making, using, or selling it for up to 20 years. In the cannabis space, utility patents can protect, for example, growing apparatuses and methods, extraction techniques and chemical compositions, smoking and vaping devices, software, and even plants themselves (see below). Legal use in commerce is not required, but the USPTO carefully examines each patent application to ensure that the claimed invention is adequately described, novel (new), and nonobvious. In the US, a utility patent application must be filed within one year of the first public disclosure or offer for sale of the invention. Entrepreneurs who miss this deadline permanently forfeit their ability to secure a patent. Obtaining a high quality, enforceable patent typically requires retaining an experienced patent attorney to prepare and file the application. This can cost $8,000 and up, depending on complexity of the invention.
Provisionals: Provisional patent applications may be used to delay expending these considerable financial resources for up to one year—often enough time to assess whether your invention has a good shot at commercial success. Essentially, a provisional holds your place in line for 12 months. It can protect your rights if a competitor files for a similar patent or sells a similar product during that time, and can help you avoid missing the one-year deadline for filing after selling or marketing your own invention. Using a provisional application requires filing a corresponding nonprovisional utility application within the 12 months. If a corresponding application is not filed, the provisional simply expires and its contents remain secret. While provisionals have few formal requirements and are sometimes filed by inventors without attorney assistance, cannabis entrepreneurs would be wise to at least consult with an experienced patent attorney before filing to avoid pitfalls that can render a provisional ineffective. Engaging a patent attorney to prepare and file a provisional application can cost around $3,000 and up.
Protecting Your Cannabis Strains:
Utility Patents: The USPTO has confirmed that cannabis plants may be protected by utility patents. To date, issued cannabis utility patents have claimed plants with specific chemical profiles.
Plant Patents: Plant patents are a distinct form of IP protection that protects asexually reproduced plants, and the USPTO has issued at least one cannabis plant patent. Similar to utility patents, plant patents have a life of up to 20 years, and the invented strain must be both new and nonobvious. Additionally, the one-year filing requirement still applies, so a grower loses rights to file for plant patents for any cannabis strain that he sold more than 365 days ago. Finally, growers should be aware that plant patents are sometimes considered to have less value because they are directed to a single plant genome, rendering the right to exclude both narrow and hard to enforce.
Plant Variety Protection Certificates are issued by the US Department of Agriculture (USDA), and can provide their owners exclusive rights to seeds of a new crop for 20 years. To date, no cannabis certificates have been issued. The reasons are two fold: First, a seed deposit is required, and the USDA, a federal agency, has refused to accept any. Second, certificates protect only new and distinct sexually-reproduced plants that have stable progeny. Many cannabis strains of value are asexually propagated and therefore fall outside of these requirements.
However, following the passage of the 2018 Farm Bill, the USDA, on April 24, 2019, announced that it now accepts Plant Variety Protection applications of seed-propagated hemp varieties. Thus, cultivators of industrial and CBD-heavy hemp have a newly opened path to protect their IP.

Protecting Your Designs:
Design Patents: Design Patents protect ornamental designs for functional items. For example, while the functional aspects of a vaping device may be protected by a utility patent, the way it looks—or just specific aspects of its look—may be protected by a design patent. Design patents that claim only specific design elements are broader and may be easier to enforce. Cannabis entrepreneurs in the software space should note that design patents are increasingly used to protect GUIs, especially when it comes to animated user interfaces. The same basic rules of utility patents apply to design patents, except that design patents last for 14 years from issuance (rather than 20 years from filing) and provisionals are not available. Retaining an experienced patent attorney to prepare and file a design patent application can cost $1,500 – $2,500, largely depending on the quality of drawings already possessed.
Copyright: Copyright protection can be used to protect all manner of artistic expression, whether on websites, T-shirts, or cannabis-related products. While there is an area of overlap between design patents and copyrights, design patents may (if strategically prepared) be quite broad and therefore easier to enforce.
Protecting Your Business Secrets:
Trade secrets are very different from the other IP types discussed above. Your customer lists, older secret recipes, business plans, and similar proprietary information are often best protected by keeping them secret. Still, there is always a chance that a disgruntled former employee sells or reveals your secrets, an unscrupulous competitor hacks into your computer systems, or a contractor uses your data in an unauthorized manner. Although the law varies, virtually all states offer trade secret protections that can support or compensate you in such situations. Trade secret laws, however, are typically only effective if your business had already taken reasonable steps to protect its proprietary information. An experienced attorney should be counseled to ensure that your trade secret practices are adequate under your state's law, but uniform best practices include having all employees and contractors sign agreements that outline authorized and unauthorized data uses, having reasonable network security, and never divulging your trade secrets outside of signed NDAs.
Conclusion:
As the cannabis industry continues to grow and attract new market entrants, effectively securing IP rights has become a critical business task. Entrepreneurs who fail to assess and pursue appropriate IP rights early in the business cycle do so at they own peril. While thinking about patents, trademarks, copyrights, and trade secrets may not seem as urgent as making payroll and growing your profit margin, failing to promptly secure IP rights may undercut your business in the future, allowing competitors to rip-off the successful aspects of your business.
About the author:
Larry Sandell is a registered patent attorney with Mei & Mark LLP and has a decade of experience in IP law. He focuses his practice on drafting and prosecuting patent and trademark applications, counseling clients on strategic IP matters, litigation, and appellate practice. Larry has a passion for advising start-ups and other innovative companies, and has argued in the U.S. Courts of Appeal for the Ninth Circuit, the Federal Circuit, and D.C. Circuit. In addition to his legal practice, he is the CEO and General Counsel for a start-up medical device company.
Before entering law school in 2005, Larry fought for marijuana law reform, serving as Assistant Director of State Policies for the Marijuana Policy Project. He ran a successful ballot initiative signature drive in Nevada in 2004, putting legalization on the 2006 ballot; worked on Nevada's 2002 ballot initiative campaign; and coordinated medical marijuana lobbying efforts in state legislatures.
Larry can be reached at [email protected]
ATTORNEY ADVERTISING NOTICE
Please note that this article may be considered attorney advertising in some states. Prior results described on this article do not guarantee similar outcomes in future cases or transactions. The opinions expressed are those of the author and do not necessarily reflect the views of the Mei & Mark LLP (818 18th St., NW, Suite 410, Washington, DC 20006), its clients, Marijuana MomentTM LLC, or any of their respective affiliates. This article is for general information purposes and is not intended to be and should not be taken as legal advice.
This is a sponsored post by Larry Sandell of Mei & Mark LLP.
Banking Activity Increases In States That Legalize Marijuana, Study Finds
While marijuana businesses often struggle to find banks that are willing to take them on as clients due to risks caused by the ongoing federal prohibition of cannabis, a new study found that banking activity actually increases in states that legalize marijuana.
The research doesn't make a direct connection between state-level marijuana reform and the increased activity, but it does strongly imply that there's a relationship—even if the factors behind the trend aren't exactly clear.
Researchers set out to investigate banking trends in states that have legalized cannabis, looking at bank regulatory filings with the Federal Deposit Insurance Corporation (FDIC) from 2011 to 2016. They found evidence that "banking activity (deposits and subsequent loans) increase considerably in legalizing states relative to non-legalizing states."
That's in spite of the fact that banks and credit unions run the risk of being penalized by federal regulators for working with businesses that deal with a federally controlled substance.
"While uncertainty can result in overly cautious behavior and hinder economic activity, we do not find evidence of this with cannabis laws and the banking industry," the authors wrote in the new paper—titled, "THC and the FDIC: Implications of Cannabis Legalization for the Banking System."
The study analyzed data from "150,566 bank-quarter observations from 6,932 unique banks located in 46 different states." It found that deposits increased by an average range of 3.14-4.33 percent—and bank lending increased by 6.54-8.62 percent—post-legalization.
"Our results indicate that deposits and loans increased for banks after recreational cannabis legalization."
Of course, it makes sense that legal states would see increased financial activity in the banking sector after opening a new market, even if only some banks choose to take the risk of working directly with cannabis businesses. The emerging marijuana industry also supports an array of ancillary firms and traditional companies that provide services to dispensaries and grow operations.
As of June 30, there were 706 financial institutions that had filed requisite reports saying they were actively serving cannabis clients. Thats up from 689 in the previous quarter but still down from a peak of 747 in late 2019.
But the question remains: why are some banks deciding to take on marijuana clients while others remain wary of federal repercussions?
The study authors—from the University of Arizona, Drexel University, San Diego State University and Scripps College—put forward two possibilities about why "the risk from regulatory uncertainty did not decrease banks' willingness to accept deposits or make loans."
The increase "may suggest that banks were either unconcerned about the potential risk associated with accepting cannabis related deposits or optimistic about the chances that regulations will adapt to the needs of legalizing states," the paper reasons.
Confidence about working with a federally illegal industry may well have been bolstered in 2014 when the Financial Crimes Enforcement Network (FinCEN) under the Obama administration issued guidance to financial institutions on reporting requirements for cannabis-related businesses.
The second option, optimism about federal reform, also seems possible. It was around the time that the bipartisan Secure and Fair Enforcement (SAFE) Banking Act was first introduced that there was a notable spike in financial institutions reporting that they have marijuana business clients.
In the years since, that legislation has been approved in some form five times in the U.S. House of Representatives, but it's continued to stall in the Senate. In general, banks reporting marijuana accounts has remained relatively stable since 2019.
"Although many have speculated about the increased legal risks to banks, there is a lack of evidence for instances where banks are criminally prosecuted or lose their federally insured status," the study states. "If these negative repercussions rarely happen, it makes sense that banks would not respond to the legislative uncertainty."
"As more state regulators issue statements in support of banks and credit unions serving the cannabis industry, the financial institutions can become more optimistic about the chances that regulations will adapt in their favor with time," the authors wrote.
Despite optimism for future reform that certain lawmakers have expressed, it doesn't necessarily take the sting out of the latest failed attempt to secure protections for banks that choose to work with state-legal cannabis businesses as part of a large-scale defense bill.
A pro-reform Republican senator recently slammed Democrats for failing to advance marijuana banking reform despite having a congressional majority and control of the presidency.
For what it's worth, the secretary of the U.S. Treasury Department recently said that freeing up banks to work with state-legal marijuana businesses would "of course" make the Internal Revenue Service's (IRS) job of collecting taxes easier.
With respect to the SAFE Banking Act, a bipartisan coalition of two dozen governors recently implored congressional leaders to finally enact marijuana banking reform through the large-scale defense legislation.
A group of small marijuana business owners also recently made the case that the incremental banking policy change could actually help support social equity efforts.
Rodney Hood, a board member of the National Credit Union Administration, wrote in a recent Marijuana Moment op-ed that legalization is an inevitability—and it makes the most sense for government agencies to get ahead of the policy change to resolve banking complications now.
Rhode Island Governor Includes Marijuana Legalization And Expungements In Budget Request
Colorado Earned $423 Million In Marijuana Tax Revenue Last Year
More than $12 billion in marijuana has been sold since legalization in 2014, with the state collecting over $2 billion in taxes.
By Robert Davis, The Center Square
Colorado brought in a record $423 million in tax revenue from marijuana sales last year, according to the latest market report from the state's Department of Revenue (DOR).
In all, Colorado has sold more than $2 billion in marijuana through November 2021, making it the second consecutive year that the state has eclipsed that mark. In 2020, the state collected $387 million in taxes from the sales.
Colorado's tax revenue total also implies that the state beat its previous record of $2.1 billion in sales, though DOR said it will release the final numbers next month.
More than $12 billion in marijuana has been sold since legalization in 2014, with the state collecting over $2 billion in taxes.
🚨New record alert!🚨 In 2021, Colorado collected over $423 million in revenue from marijuana sales (compared to the previous record of over $387 million in 2020). Colorado also surpassed $2B in tax and fee revenue and $12B in marijuana sales to date. https://t.co/M5zrEiSNYR pic.twitter.com/XxpZzyV1XQ

— CO Dept. of Revenue (@CO_Revenue) January 12, 2022
Colorado collects its marijuana taxes from a 2.9 percent state sales tax on marijuana sold in stores, a 15percent state retail marijuana sales tax and a 15 percent retail marijuana excise tax on wholesale sales and transfers of marijuana. The state also collects fee revenue from marijuana license and application fees.
In December, Colorado collected more than $30 million in taxes, capping off a five-month streak of declining tax revenue.
The state also recorded more than $158 million in sales in November, with both medical and recreational marijuana showing significant declines in sales.
Colorado sold $131 million in recreational marijuana in November, an 11 percent drop when compared to October.
Similarly, November's medical marijuana sales totaled $26 million, representing a drop of more than 10 percent on a month-over-month basis.
The story was first published by The Center Square.
Delaware Lawmakers File New Marijuana Legalization Bill With Key Equity Revisions
Arizona Hits Recreational Marijuana Sales Record, With New Program Catching Up To Medical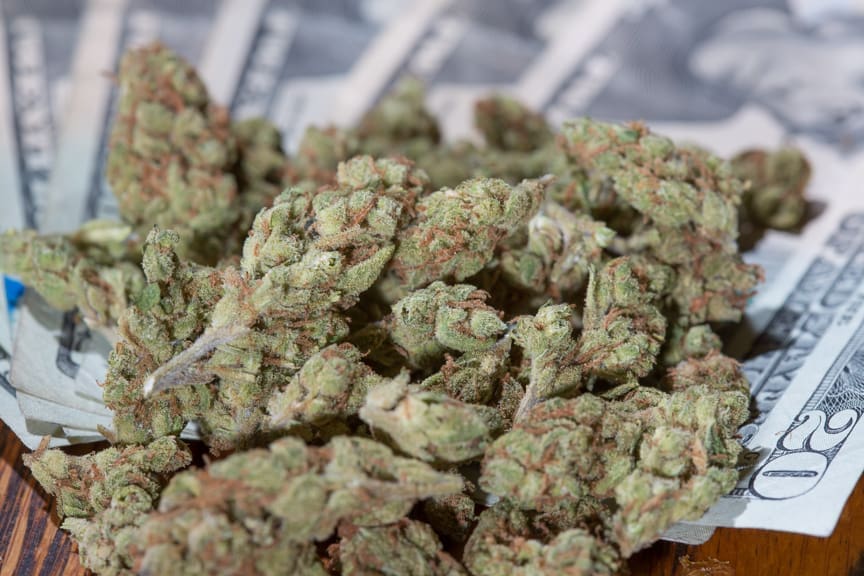 Medical cannabis sales eclipsed recreational from February through October—adult-use sales began on January 22—but in November, those numbers were almost identical.
By David Abbott, Arizona Mirror
Arizona cannabis sales continued on an upward trajectory in 2021, with the Arizona Department of Revenue reporting more than $1.23 billion in combined cannabis sales through the first 11 months of the year.
In November, adult-use recreational cannabis sales hit a new peak and crossed $60 million for the first time. Medical sales have fluctuated throughout the year, topping out at about $73 million in March and April.
Medical sales eclipsed recreational from February through October—adult-use sales began on January 22—but in November, those numbers were almost identical, with the medical program bringing in an estimated $60,365,545, while recreational sales reached $60,299,191.
In October, estimated cannabis sales for both programs were within $7 million of each other, the first time recreational sales came within $10 million of medical sales. But the adult-use market is in its infancy and is expected to match the medical program's economic heft within a few years.
Cannabis sales also provided a solid tax contribution in 2021.
TAXABLE Sales (Estimated) to date

| PERIOD COVERED | ADULT USE‐420 | MEDICAL‐ 203 | EXCISE TAX |
| --- | --- | --- | --- |
| Jan‐21 | $7,370,460 | $42,140,608 | $11,391,371 |
| Feb‐21 | $32,697,512 | $55,320,625 | $39,246,992 |
| Mar‐21 | $51,628,266 | $72,934,129 | $55,808,898 |
| Apr‐21 | $54,037,990 | $72,944,477 | $58,954,469 |
| May‐21 | $52,843,171 | $70,158,567 | $59,372,157 |
| Jun‐21 | $50,943,017 | $64,854,708 | $56,749,799 |
| Jul‐21 | $54,324,542 | $70,880,576 | $58,740,337 |
| Aug-21 | $51,877,656 | $65,492,643 | $57,675,654 |
| Sep-21 | $52,450,298 | $62,704,561 | $57,663,164 |
| Oct-21 | $59,508,253 | $65,415,461 | $62,446,719 |
| Nov-21 | $60,299,191 | $60,365,545 | $63,187,702 |
| Dec-21 | $20,922 | $591,294 | $0 |
| | $528,001,278 | $703,803,194 | $581,237,261 |
The state collects 16 percent excise tax on recreational sales in addition to the standard sales tax; medical patients pay a 6 percent excise tax. Local jurisdictions charge an additional 2 percent or so for all marijuana sales.
Taxes collected in November for recreational cannabis sales were $5,055,950, with medical slightly less at $5,026,317. The excise tax reached $10,110,032 for a total of $20,192,299 in tax revenue from November marijuana sales.
Proposition 207, which voters approved in 2020 to legalize adult use of cannabis, included specific uses for taxes collected on the recreational side. One-third is dedicated to community college and provisional community college districts; 31 percent to public safety—police, fire departments, fire districts, first responders—25 percent to the Arizona Highway User Revenue Fund and 10 percent to the justice reinvestment fund, dedicated to providing public health services, counseling, job training and other social services for communities that have been adversely affected and disproportionately impacted by marijuana arrests and criminalization.
The state collected a total of $196,447,570 in tax revenue the first 11 months of 2021 from cannabis sales, with $44,533,436 from recreational, $58,916,172 from medical and $92,997,962 from the excise tax.
This story was first published by Arizona Mirror.
Florida Marijuana Activists Pivot To 2024 For Legalization Ballot Initiative