Congressional Black Caucus Foundation Partners With Marijuana Industry On Internship Program For Future Cannabis Leaders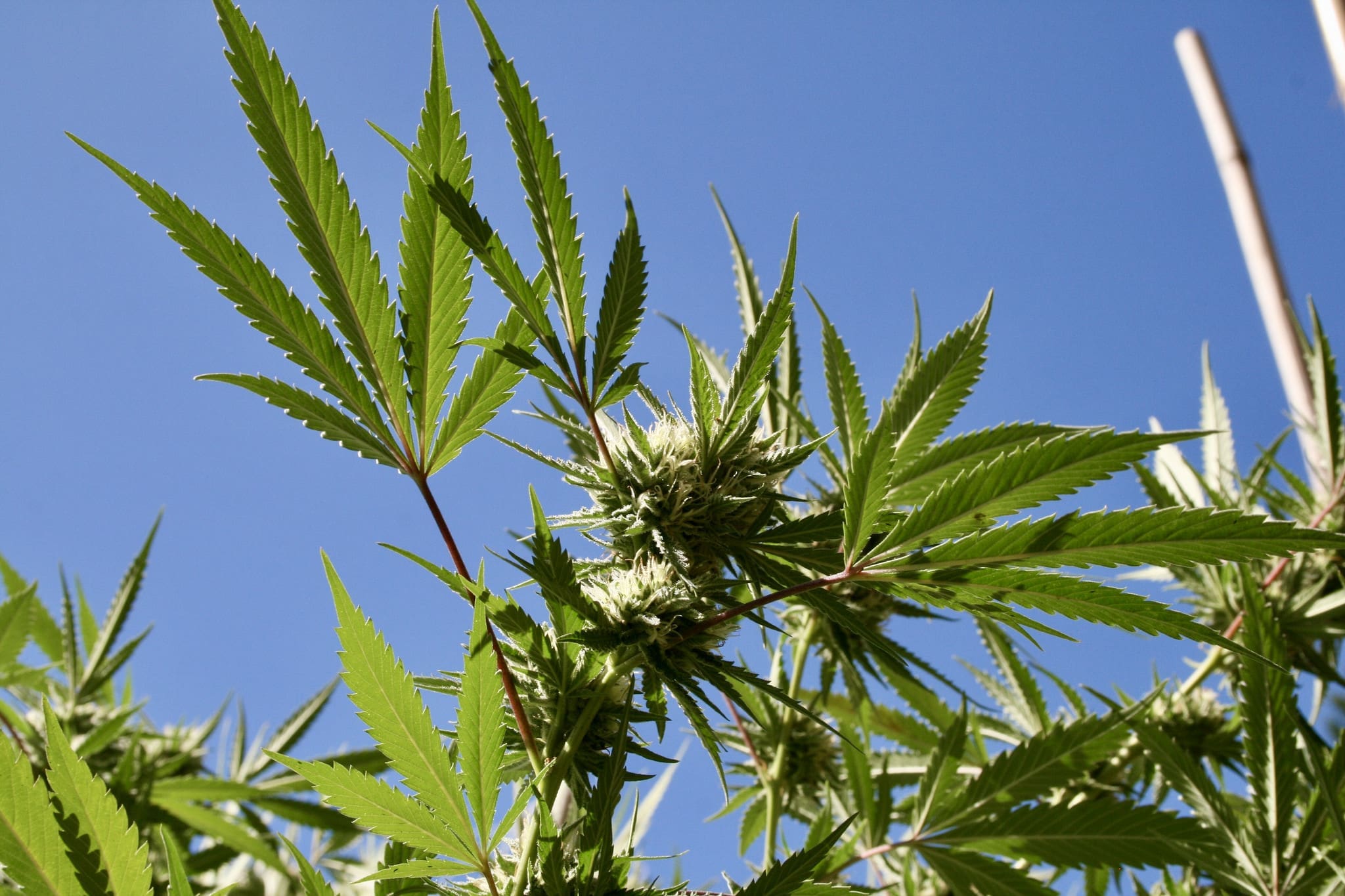 A marijuana industry organization is teaming up with the Congressional Black Caucus Foundation (CBCF) to provide internship opportunities to black students and recent graduates who will get first-hand work experience at major cannabis companies next year.
The U.S. Cannabis Council (USCC) is sponsoring the spring 2022 program, which will place nine interns at one of eight marijuana firms like Canopy, Columbia Care, Curaleaf, the Marijuana Policy Project and Weedmaps.
For more than 30 years, CBCF has been supporting internships to help build leadership skills and give young people the professional experience to enter into public service. The foundation's "Pathways to C-Suite Internship Program" is a more recent iteration that helps place black undergraduates and graduates in the private sector.
Now, in yet another sign of the normalization of the cannabis industry, CBCF and USCC are working together to mold the next generation of marijuana entrepreneurs and reform advocates.
NOW OPEN! Apply to CBCF's Pathways to the C-Suite #internship program presented by the @USCannabisCncl. Benefits of this program include housing, a stipend, professional development courses, & networking opportunities. The deadline is December 3, 2021. https://t.co/CroYYI2DDh pic.twitter.com/5Vr5UbUwQc

— CBCF Inc. (@CBCFInc) November 12, 2021
"Black Americans are woefully underrepresented in today's cannabis industry," Donna Fisher-Lewis, co-interim president and CEO of CBCF, said in a press release. "We're excited to partner with USCC and its members to help build a diverse talent pipeline for the cannabis industry."
Interns selected for the program will be able to network with industry professionals and learn the ins and outs of cannabis policy while gaining professional experience, and they will be provided a stipend and housing credit.
Applications for the internship are due by Friday, December 3.
"Really the overall goal of the program is to create pathways for future leadership in the cannabis industry, especially in upper management and future executives of cannabis," Tahir Johnson, director of social equity and inclusion at USCC, told Marijuana Moment.
Learn more about CBCF's Pathways to C-Suite #internship program presented by the US Cannabis Council at a virtual information session! Speak directly with the Leadership Institute team & ask any questions you may have about the application and program. https://t.co/t9a0cuaP3h pic.twitter.com/WtEdaZNRuI

— CBCF Inc. (@CBCFInc) November 21, 2021
"We know that there's a lack of [black ownership in the industry], so we want to be able to make sure that we're training, preparing and giving opportunities to get their foot in the door at cannabis companies to help to lessen that gap and be able to create opportunities for entrepreneurship and future leaders and executives in cannabis," he said.
Cedric Haynes, who serves associate vice president for government relations at Weedmaps and went through the CBCF Emerging Leaders internship program in 2009, said he is "a testament to the impact of these programs and the many opportunities that such an internship affords."
"I had a front row seat to the federal legislative process while living in Washington, D.C.," he said. "The experience that CBCF provided jump started my career in public policy, and I am forever grateful for it."
The Spring 2022 Pathways to the C-Suite internship program will partner Black college seniors & recent college graduates with leading cannabis companies & organizations, including ACHEM, @CanopyGrowth, @ColumbiaCare, @Curaleaf_Inc, Holistic, @MarijuanaPolicy, USCC and @weedmaps.

— U.S. Cannabis Council (@USCannabisCncl) December 1, 2021
CBCF was founded about five years after the Congressional Black Caucus (CBC) came together in 1971. Its board is comprised of private industry executives, educators and several current members of the legislative caucus such as Reps. Colin Allred (D-TX), Dwight Evans (D-PA) and Sheila Jackson Lee (D-TX).
"The Pathways to the C-Suite internship program will provide our members with top-notch talent while helping build a more equitable industry," Steven Hawkins, CEO of USCC, said. "Interns will gain valuable work experience in a dynamic, growing and evolving field. Their on- the job experience combined with the professional development provided by the internship program will set them up for success in cannabis and other professional paths."
Top Federal Drug Official Says There's 'No Evidence' That Occasional Marijuana Use Is Harmful For Adults
Photo courtesy of Brian Shamblen.
Colorado Earned $423 Million In Marijuana Tax Revenue Last Year
More than $12 billion in marijuana has been sold since legalization in 2014, with the state collecting over $2 billion in taxes.
By Robert Davis, The Center Square
Colorado brought in a record $423 million in tax revenue from marijuana sales last year, according to the latest market report from the state's Department of Revenue (DOR).
In all, Colorado has sold more than $2 billion in marijuana through November 2021, making it the second consecutive year that the state has eclipsed that mark. In 2020, the state collected $387 million in taxes from the sales.
Colorado's tax revenue total also implies that the state beat its previous record of $2.1 billion in sales, though DOR said it will release the final numbers next month.
More than $12 billion in marijuana has been sold since legalization in 2014, with the state collecting over $2 billion in taxes.
🚨New record alert!🚨 In 2021, Colorado collected over $423 million in revenue from marijuana sales (compared to the previous record of over $387 million in 2020). Colorado also surpassed $2B in tax and fee revenue and $12B in marijuana sales to date. https://t.co/M5zrEiSNYR pic.twitter.com/XxpZzyV1XQ

— CO Dept. of Revenue (@CO_Revenue) January 12, 2022
Colorado collects its marijuana taxes from a 2.9 percent state sales tax on marijuana sold in stores, a 15percent state retail marijuana sales tax and a 15 percent retail marijuana excise tax on wholesale sales and transfers of marijuana. The state also collects fee revenue from marijuana license and application fees.
In December, Colorado collected more than $30 million in taxes, capping off a five-month streak of declining tax revenue.
The state also recorded more than $158 million in sales in November, with both medical and recreational marijuana showing significant declines in sales.
Colorado sold $131 million in recreational marijuana in November, an 11 percent drop when compared to October.
Similarly, November's medical marijuana sales totaled $26 million, representing a drop of more than 10 percent on a month-over-month basis.
The story was first published by The Center Square.
Delaware Lawmakers File New Marijuana Legalization Bill With Key Equity Revisions
Arizona Hits Recreational Marijuana Sales Record, With New Program Catching Up To Medical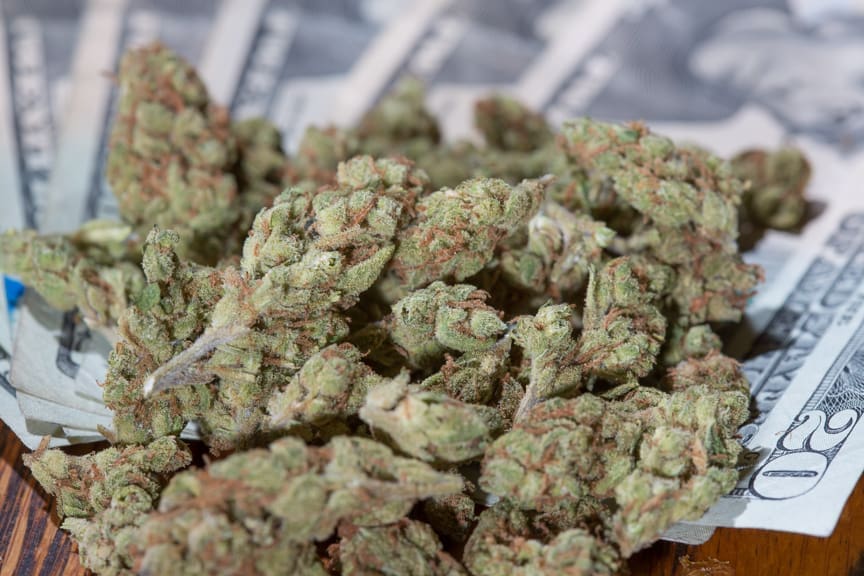 Medical cannabis sales eclipsed recreational from February through October—adult-use sales began on January 22—but in November, those numbers were almost identical.
By David Abbott, Arizona Mirror
Arizona cannabis sales continued on an upward trajectory in 2021, with the Arizona Department of Revenue reporting more than $1.23 billion in combined cannabis sales through the first 11 months of the year.
In November, adult-use recreational cannabis sales hit a new peak and crossed $60 million for the first time. Medical sales have fluctuated throughout the year, topping out at about $73 million in March and April.
Medical sales eclipsed recreational from February through October—adult-use sales began on January 22—but in November, those numbers were almost identical, with the medical program bringing in an estimated $60,365,545, while recreational sales reached $60,299,191.
In October, estimated cannabis sales for both programs were within $7 million of each other, the first time recreational sales came within $10 million of medical sales. But the adult-use market is in its infancy and is expected to match the medical program's economic heft within a few years.
Cannabis sales also provided a solid tax contribution in 2021.
TAXABLE Sales (Estimated) to date

| PERIOD COVERED | ADULT USE‐420 | MEDICAL‐ 203 | EXCISE TAX |
| --- | --- | --- | --- |
| Jan‐21 | $7,370,460 | $42,140,608 | $11,391,371 |
| Feb‐21 | $32,697,512 | $55,320,625 | $39,246,992 |
| Mar‐21 | $51,628,266 | $72,934,129 | $55,808,898 |
| Apr‐21 | $54,037,990 | $72,944,477 | $58,954,469 |
| May‐21 | $52,843,171 | $70,158,567 | $59,372,157 |
| Jun‐21 | $50,943,017 | $64,854,708 | $56,749,799 |
| Jul‐21 | $54,324,542 | $70,880,576 | $58,740,337 |
| Aug-21 | $51,877,656 | $65,492,643 | $57,675,654 |
| Sep-21 | $52,450,298 | $62,704,561 | $57,663,164 |
| Oct-21 | $59,508,253 | $65,415,461 | $62,446,719 |
| Nov-21 | $60,299,191 | $60,365,545 | $63,187,702 |
| Dec-21 | $20,922 | $591,294 | $0 |
| | $528,001,278 | $703,803,194 | $581,237,261 |
The state collects 16 percent excise tax on recreational sales in addition to the standard sales tax; medical patients pay a 6 percent excise tax. Local jurisdictions charge an additional 2 percent or so for all marijuana sales.
Taxes collected in November for recreational cannabis sales were $5,055,950, with medical slightly less at $5,026,317. The excise tax reached $10,110,032 for a total of $20,192,299 in tax revenue from November marijuana sales.
Proposition 207, which voters approved in 2020 to legalize adult use of cannabis, included specific uses for taxes collected on the recreational side. One-third is dedicated to community college and provisional community college districts; 31 percent to public safety—police, fire departments, fire districts, first responders—25 percent to the Arizona Highway User Revenue Fund and 10 percent to the justice reinvestment fund, dedicated to providing public health services, counseling, job training and other social services for communities that have been adversely affected and disproportionately impacted by marijuana arrests and criminalization.
The state collected a total of $196,447,570 in tax revenue the first 11 months of 2021 from cannabis sales, with $44,533,436 from recreational, $58,916,172 from medical and $92,997,962 from the excise tax.
This story was first published by Arizona Mirror.
Florida Marijuana Activists Pivot To 2024 For Legalization Ballot Initiative
Michigan Breaks Another Marijuana Sales Record For December, State Officials Say
Michigan closed out 2021 with another record-breaking month of adult-use marijuana sales in December, state officials say.
The state saw more than $135 million in recreational cannabis purchases and about $33 million in medical marijuana sales last month.
Andrew Brisbo, executive director of the Michigan Marijuana Regulatory Agency (MRA), said on Monday that the numbers "marked another high for the adult-use industry." The previous adult-use marijuana sales record happened in October, with about $128 million in purchases.
It's good to note that the new high is not because of increasing prices. In fact, prices in medical and adult-use continue to drop, month over month, and year over year.

Dec 2020: adult use was $350/oz & medical was $265/oz.

Dec 2021: adult-use at $185/oz & medical at $175/oz.

— Andrew Brisbo (@AndrewBrisbo) January 10, 2022
"It's good to note that the new high is not because of increasing prices," he said. "In fact, prices in medical and adult-use continue to drop, month over month, and year over year."
While December set the new record for adult-use marijuana purchases, the state saw the most combined recreational and medical cannabis sales in July, with about $171 million sold.
The latest data brings Michigan's total cannabis sales for 2021 to $1,311,951,737 for adult-use and $481,225,540 for medical marijuana. And those purchases are translating into hundreds of millions of dollars in tax revenue for the state.
About $131 million is going to a cannabis excise tax fund that supports various initiatives such as infrastructure and public education, MRA spokesman David Harns said. Another $115 million will support the state general fund.
Taxes flowing into the state of Michigan because of legalized marijuana in 2021:

$131.2 million goes to the marijuana excise fund which gets divvied up amongst local government, roads, and schools.

$115.4 million goes to the state sales tax bucket.

Almost 1/4 billion in taxes. https://t.co/kw2N4shya1

— David Harns (@DavidHarns) January 10, 2022
In nearby Illinois, December was also another record-breaking month, with $137.9 million in adult-use marijuana sales.
Last year, Illinois took in almost $100 million more in tax revenue from recreational cannabis sales than from alcohol, state data shows. And cannabis tax dollars have exceeded those for liquor every month since February.
Part of that marijuana tax revenue is actively funding equity initiatives in the state. For example, Illinois officials announced last month that applications are opening for $45 million in new grants—funded by cannabis tax dollars—that will support programs meant to reinvest in communities most harmed by the drug war.
States that have legalized cannabis have collectively garnered more than $10 billion in tax revenue since the first legal sales started in 2014, according to a report released by the Marijuana Policy Project (MPP) last week.
In Arizona, medical and adult-use marijuana sales topped $1 billion in the first ten months of the year, state tax officials said.
California collected about $817 million in adult-use marijuana tax revenue during the 2020-2021 fiscal year, state officials estimated in August. That's 55 percent more cannabis earnings for state coffers than was generated in the prior fiscal year.
A recent scientific analysis of sales data in Alaska, Colorado, Oregon and Washington State found that marijuana purchases "have increased more during the COVID-19 pandemic than in the previous two years."
In July alone, at least three states saw record-breaking sales for recreational cannabis. The same goes for Missouri's medical marijuana program.
GOP Texas Governor Says People Shouldn't Be Jailed Over Marijuana Possession, But Misstates Current Law