Meet the Man Behind The Viral Marijuana Drone Videos
Marijuana Moment brings readers comprehensive, up-to-date reporting on important developments in cannabis politics, from Capitol Hill to state legislative chambers. But sometimes, we like to have a little fun, too.
That's why, when a viral video of a man toking a bong precariously balanced on a drone he was operating came across our feed, we decided to reach out.
Meet Eric Mercer.
He's a 23-year-old working in Maine's cannabis industry who's grown a sizable following of marijuana aficionados on platforms like YouTube and Instagram. When he's not honing his cannabis craft, he enjoys things like playing guitar and hiking.
For Mercer, his internet presence really started off with comparably smaller (and sometimes questionable) stunts: dabbing and ripping a bubbler simultaneously, dousing concentrates in hot sauce and inhaling the very bad combination (it was "stupid little thing I did a while back… a little on the spicy side, but to be honest, it wasn't as bad as you'd think," he told Marijuana Moment), and creating and smoking out of a "potato rig" or head of cabbage.
But then, around March 2017, he stepped up his game, integrating drone technology into his smoking routine.
The inspiration "was just a passion for drones, a passion for being creative, and wanting to come up with cool, new things to show people on Instagram," he said.
It started with the modest joint drone. A joint was affixed to the small device and guided toward his mouth. After a bit of a struggle, Mercer took the airborne hit.
He's posted several other videos showing off his joint drone skills.
Has it gotten easier over time? "Yes and no," Mercer said. "Inside, no problem. I feel like I've mastered that. I can fly circles around the room and let other people get a chance to hit it, but outdoors is still the challenge."
Then, there was the drone-based concentrate delivery system.
Which didn't always pan out as planned.
"Knock on wood, thankfully, I haven't injured myself really in it yet," he said. "I've bumped into myself with my tiny drone that I do the joint with, but yeah, I've been very fortunate."
Most recently, Mercer's cannabis content has taken off as he's perfected the art of smoking bongs and taking dabs placed on larger drones, piloting them with one hand and sparking up with the other. One video of Mercer accomplishing this feat is now the top post on the popular Reddit cannabis forum, r/trees.
Mercer announced on Tuesday that he's launching a new Instagram page dedicated to the craft, hoping to reach a larger audience. You can follow him on Instagram or Youtube—if that's your kind of thing.
How Reddit's r/trees Helped Scientists Make Marijuana Discoveries
How Marijuana Ruined Ronald Reagan's Valentine's Day
It was 38 years ago that marijuana soured an otherwise lovely Valentine's Day for President Ronald Reagan.
What started as a serene evening—spent swapping gifts and kisses with his wife, Nancy—quickly devolved into a nightmare when the two settled in to watch the comedy film "9 to 5" starring Jane Fonda, Lily Tomlin and Dolly Parton.
The movie was "funny," Reagan wrote in a diary entry on February 14, 1981. But "one scene made me mad," he steamed.
"A truly funny scene if the 3 gals had played getting drunk but no they had to get stoned on pot," the Gipper, clearly more of a sipper than a toker, wrote.
"It was an endorsement of Pot smoking for any young person who sees the picture."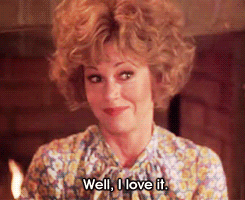 Reagan had made his views on cannabis clear earlier, during his 1980 campaign, when he said marijuana was "probably the most dangerous drug in the United States."
His wife later took up that torch and led the "Just Say No" campaign, which discouraged young people from experimenting with drugs by promoting sensationalized depictions of their effects.
And while that Valentine's Day in 1981 was spoiled by the giggling trio of ladies smoking Maui Wowie in "9 to 5," the Reagans went on to enjoy many more holidays together in drug-free matrimony.
Maury Povich Smoked A Marijuana Strain Named After His Wife, Journalist Connie Chung
Photo courtesy of the U.S. National Archives.
Maury Povich Smoked A Marijuana Strain Named After His Wife, Journalist Connie Chung
Maury Povich, host of one of America's most popular and longest-running daytime TV talk shows, said on Thursday that he doesn't regularly roll blunts at home, but he has smoked a marijuana strain named after his wife, the journalist Connie Chung.
Povich, in an appearance on the radio program Sway's Universe, said that his spouse first heard about the Chung-branded cannabis variety from comedian Lewis Black, who was "doing a story on various marijuana as they became legal, I think, in the state of Washington."
"Lewis called up my wife and said, 'Connie, do you know that there is a strain of grass called the Connie Chung?'" Povich recounted. "You know we had to try that."
So the couple traveled to Washington and indulged for themselves.
"It's so legal, it's like nothing."
Also in the radio interview, Povich implied that smoking cannabis as a substitute makes it easier to smoke fewer cigarettes, which he eventually quit. And he talked about how he knew "a lot of athletes over the years" who used cannabis medicinally, and questioned why sports leagues don't allow players to consume marijuana.
Chung herself got a kick out of her namesake strain and even gifted a sample of it to Andy Cohen on an episode of his Watch What Happens Live show last year.
"I'm very easy to grow, I require less attention and care, and I give good yield," Chung said. "I'm perfect for daytime use when facing deadlines, need to be alert and imaginative."
Mike Tyson And Joe Rogan Swap Stories About Psychedelics And Marijuana
Photo courtesy of Sway's Universe.
Mike Tyson And Joe Rogan Swap Stories About Psychedelics And Marijuana
Former boxer Mike Tyson had a mind-blowing discussion with Joe Rogan about tripping on psychedelics and smoking marijuana on Thursday.
"I like who I am when I smoke. You know what I mean?" Tyson said in an appearance on the Joe Rogan Experience podcast. "Without weed I don't like who I am sometimes. That's just real."
Rogan agreed.
"It makes me nicer," he said. "It calms me down."
Check out the video of Mike Tyson and Joe Rogan discussing drugs below:
Beyond cannabis, the two discussed using 5-MeO-DMT, a tryptamine that is found in the venom of a certain toad species, among other places in nature.
"I smoked this medicine—drug—whatever you want to call it, and I've never been the same," Tyson said. "I look at life differently. I look at people differently."
"The experience I can't even express, really. Almost like dying and being reborn."
Rogan said he had similar experiences with the drug.
"That's what it felt like to me, too," he said. "You stop existing."
"It's inconceivable," Tyson added. "I just don't have the words to explain it."
Tyson, who is now an entrepreneur in the cannabis industry and has his own marijuana-focused podcast, said he's been smoking weed since he was 10 years old.
Congresswoman Tulsi Gabbard Talks Marijuana And Psychedelics With Joe Rogan
Photo courtesy of Joe Rogan Experience.