Former Top Trump Aide Slams South Carolina Republican Party Over Medical Marijuana Opposition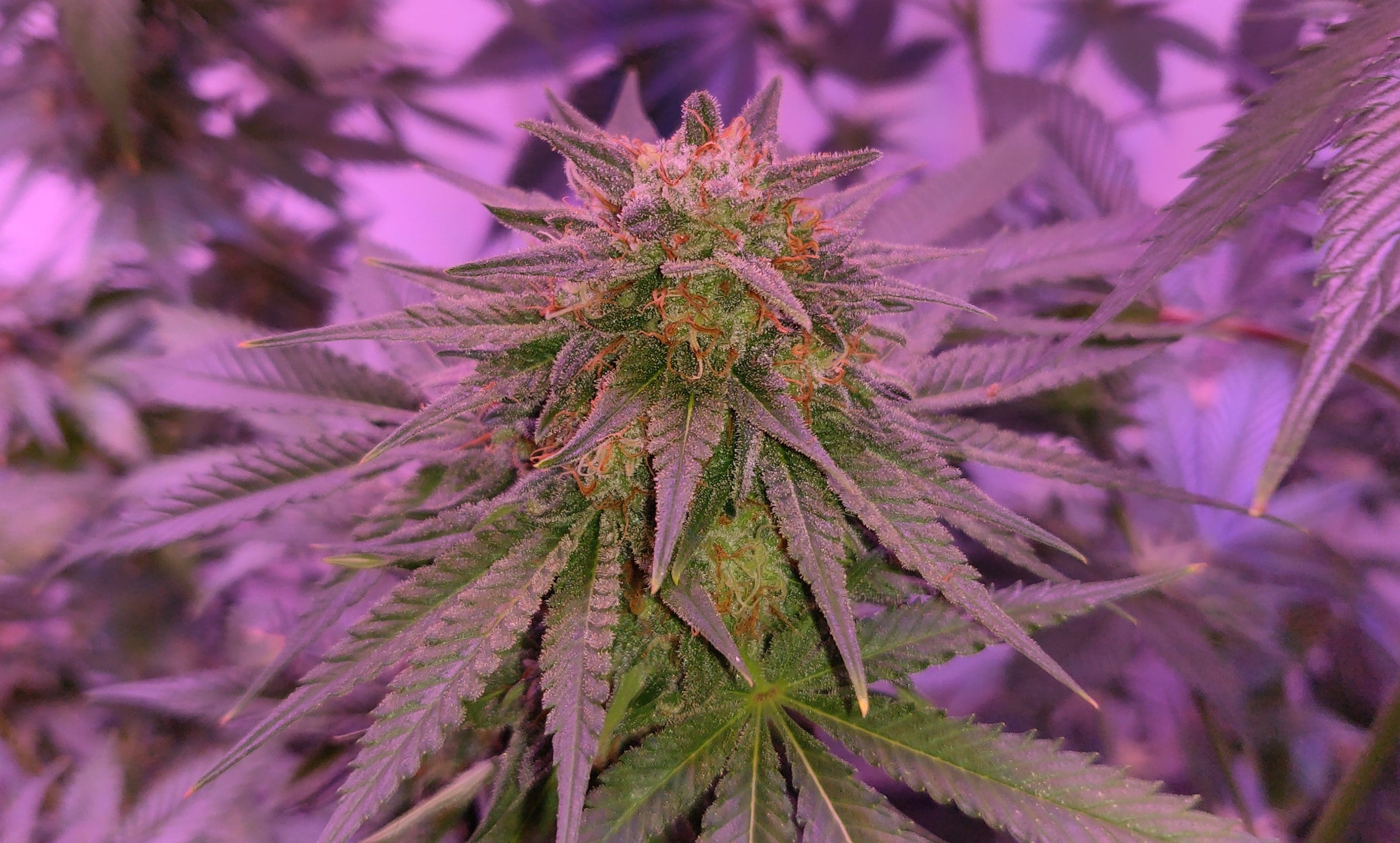 A former White House chief of staff under President Donald Trump is calling out his home state South Carolina Republican Party (SCGOP) for opposing a bill to legalize medical marijuana.
Mick Mulvaney, who was Trump's top aide for over a year and also served as director of the White House Office of Management and Budget, says the local legislation is "something that merits discussion and reasoned analysis," even if it's not a proposal that is conventionally considered a conservative priority.
And he sharply criticized SCGOP for repeatedly standing in the way of reform, in part by recently paying to circulate a message from a sheriff opposing the state-level effort. The party apparatus has also vocally opposed a congressional bill to end federal prohibition that was filed by a Republican congresswoman representing the state.
South Carolina Sen. Tom Davis (R) recently revamped his push for enact the reform in the state legislature, with the Senate initiating debate on the proposal last week.
In an op-ed for FITSNews that was published on Thursday, Mulvaney wrote that a medical cannabis bill the state Senate has been debating this month "does not fall neatly into any pre-existing notion of Republican orthodoxy."
Damn … @MickMulvaney coming in STRONG in support of @SenTomDavisSC and his compassionate care bill … https://t.co/5WTlRVbTGA

— FITSNews (@fitsnews) February 3, 2022
"By allowing doctors the right to prescribe medical-quality cannabis (derived from marijuana) for certain severely-ill patients, the bill raises issues related to everything from law enforcement to allowing patients and doctors more control over health care decisions," he wrote. "It is then, the precise sort of proposal that screams out for reasoned debate."
Mulvaney, who previously represented South Carolina in the state House and Senate, and later in Congress, said that he would have "welcomed such a discussion" as a legislator.
But the leaders of his own state party see it differently. Last month, SCGOP paid to circulate a message from a sheriff attacking Davis's bill.
In a lengthy message paid for by the S.C. GOP (@SCGOP), Aiken County Sheriff Mike Hunt comes out swinging against medical marijuana.

And at the bottom of the email: "In a time where law enforcement officers are facing more hatred, mistrust, and even threats to defund…" pic.twitter.com/q9nVDpcFGF

— Colin Demarest (@demarest_colin) January 21, 2022
The state medical cannabis bill, sponsored by Sen. Tom Davis (R) was prefiled in late 2020 and passed out of the Senate Medical Affairs Committee that March, but it has faced resistance from some members of his party. A lone senator blocked the legislation from reaching the chamber floor in 2021, though Davis later got a commitment from chamber leaders to prioritize it for consideration this year.
At one point, Davis came to the defense of a Democratic gubernatorial candidate in the state, former U.S. Rep. Joe Cunningham (D-SC), after Cunningham campaigned on cannabis legalization and drew criticism from the state GOP chairman for wanting to "play with fire."
In a since-deleted tweet, Davis called the statement from his party "an intellectually lazy position that doesn't even try to present medical facts as they currently exist."
In the new op-ed, Mulvaney also pointed to federal "Right To Try" legislation that was enacted under the Trump administration to give certain patients access to investigational drug therapies that haven't been formally approved by regulatory bodies. He compared that reform measure to the South Carolina senator's cannabis bill.
"If that debate had taken place, the party might also have been made aware of the overwhelming public support for limited medical marijuana," he wrote, citing a poll released last year finding that South Carolina voters support legalizing medical marijuana by a five-to-one ratio.
During his time in Congress, Mulvaney consistently voted to support marijuana reform amendments and cosponsored cannabis bills. In 2015, for example, he voted for a floor amendment that would have barred the Justice Department from spending money to interfere with state marijuana laws. He also voted for the medical marijuana rider three years in a row, among other reforms.
Rep. Nancy Mace (R-SC), who filed a GOP-led bill to federally legalize marijuana late last year, said in a tweet that the former administration official's op-ed represents an "important take on medical cannabis reform."
Important take on medical cannabis reform from @MickMulvaney. Check it out: https://t.co/ZpvYYpIJv8

— Rep. Nancy Mace (@RepNancyMace) February 3, 2022
Her bill has also faced resistance from the state's Republican party, with Chairman Drew McKissick issuing a statement following its introduction stating that the organization opposes "any" effort to end prohibition and making clear that the congresswoman's bill was no exception.
In the op-ed, Mulvaney wrote that SCGOP leadership has "ignored the public polling data, ignored the precedent set by the national party in Washington and the previous Republican President, and even ignored their own elected Republican officials."
"That isn't how a political party—or at least my political party—is supposed to act," he said. "And the SCGOP needs to withdraw its opposition to Senator Davis' bill—publicly—at least long enough to engage in the kind of intelligent, thoughtful, and reasoned analysis that some of us believe can and should be a hallmark of South Carolina Republicans."
Davis has championed medical marijuana in South Carolina since 2014, and at a rally last month brought out a binder that he said contained eight years of research into the issue. He said he would use the information to "take on every single argument that has been raised in opposition to this bill, and I'm going to show that they cannot stand in the way of facts and evidence."
Support for medical marijuana legalization among South Carolina residents has been notably stable, as a 2018 Benchmark Research poll similarly found 72 percent support for the reform, including nearly two-thirds (63 percent) of Republicans. Davis said last year that if the legislature didn't advance the reform, he'd propose a bill to put the question of medical marijuana legalization to voters through a referendum.
Also in 2018, 82 percent of voters in the state's Democratic primary election voted in favor of medical cannabis legalization in a nonbinding ballot advisory vote.
Missing from Mulvaney's op-ed is recognition that while Trump has expressed support for medical marijuana, he did not take steps to loosen federal restrictions on the plant and even went so far as to issue a signing statement saying he reserved the right to ignore a congressional rider seeking to protect medical cannabis states from federal interferences.
And what's more, Trump's reelection campaign in late 2020 issued a cease and desist order against a Mississippi medical marijuana legalization campaign, claiming "unauthorized and misleading representation" of the president's position on the reform initiative in one of its mailers—even though he has on multiple occasions spoken favorably on camera about medical cannabis.
Utah Lawmakers Vote To Study Benefits Of Psychedelics In Treating Mental Health Disorders
Photo courtesy of Mike Latimer.