Former DNC And RNC Chairs Join One Of The World's Largest Marijuana Companies
One of the world's largest marijuana companies announced the formation of an international advisory board on Thursday. Among those joining the team at Tilray are former Vermont Gov. Howard Dean, who also served as the Democratic National Committee (DNC) chair, and Michael Steele, who headed the Republican National Committee (RNC) and served as Maryland's lieutenant governor.
That the former chairs of both major parties are entering the legal cannabis industry reflects the narrowing political divide over the issue. But it also seems to reflect a personal evolution on the issue for Dean, who two decades ago as governor of Vermont opposed even legalizing industrial hemp out of concern that it would lead to marijuana legalization.
"I don't think it's in anybody's best interest to do that. It sends the wrong message to our kids," he said at the time. "I think the principal interest of the advocates is to legalize marijuana."
According to legalization advocates, Dean also effectively blocked a vote on a medical cannabis bill that was going through the Vermont legislature in 2002, repeatedly arguing that neither voters nor lawmakers should be able to implement a legal medical marijuana system because, to him, it was a public health decision and up to the Food and Drug Administration (FDA) to determine whether the plant had therapeutic value.
Though he later attempted to distance himself from more aggressive anti-marijuana actions at the federal level while running for the Democratic Party's 2004 presidential nomination, he declined to rule out ending raids against medical cannabis facilities—but he did say individual patients suffering from serious illnesses shouldn't be raided or locked up over marijuana.
During his ultimately failed presidential bid, Dean said he would require the FDA to completed a scientific assessment of cannabis within one year and that he was willing to accept whatever outcome the agency arrived at.
In the years since, he has remained sheepish about legalization, though he's voiced support for decriminalization and said that "we need to completely change the way we deal with drug laws in this country."
Steele, for his part, has talked frequently in recent years about the need to end federal cannabis prohibition and also cultivate a legal industry that's inclusive and responsible. But during his time at the RNC, the party declined to embrace reform as part of its platform.
In an editorial for The Hill earlier this year, Steele said he's a "strong supporter of medical marijuana."
"I favor state-based access to medical marijuana from both a philosophical and policy standpoint," he wrote. "I also support the reform of our federal cannabis laws to bring conformity to federal regulations and state laws."
Later, he seemed to back broader legalization in an interview with Arcview.
"I don't have a problem with adult use as long as it's appropriately regulated and taxed and all those other things that make sure that it doesn't get into the hands of anyone under a certain age," he said. "And so there are ways that you can approach the private, personal use of cannabis beyond the medical scope that I think can go to address a number of the concerns that people have."
Dean and Steele both appeared on a HuffPost Live segment in 2012, where they discussed the failures of the drug war and the shifting politics of reform. Now, the two political leaders will reunite to advise Tilray executives as the company "pursues its aggressive global growth strategy."
Other members of the new international advisory board include former German Foreign Minister Joschka Fischer, former Portuguese Minister of Foreign Affairs Jaime Gama and former New Zealand Minister of Foreign Affairs and Trade Donald McKinnon.
"We are honored to welcome this impressive group of distinguished leaders to the Tilray team," company CEO Brendan Kennedy said in a press release on Wednesday. "As we pioneer the future of our industry around the world, the experts on our International Advisory Board will advise us on our rapidly expanding global business."
The former DNC and RNC chairs aren't the only former politics bigwigs to make headlines over embracing the legal industry. Former House Speaker John Boehner joined the advisory board of another marijuana firm, Acreage Holdings, earlier this year, announcing that he's "all in on the cannabis industry." Previously, he had said he was "unalterably opposed" to legalization.
GOP Senator Seeks To Attach Marijuana Reform To Criminal Justice Bill
Photo courtesy of Brian Shamblen.
Senate Schedules Hearing On Marijuana Business Banking Access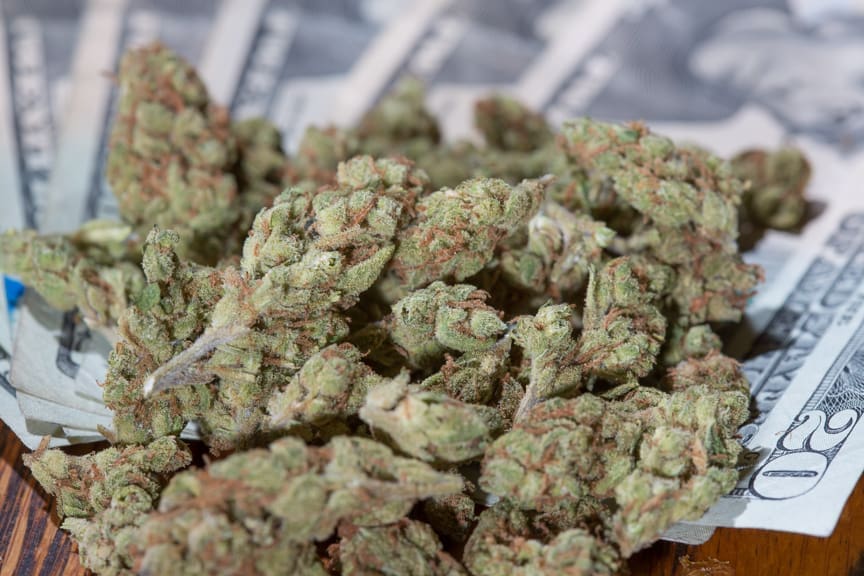 American Bankers Association Demands Answers About Hemp And CBD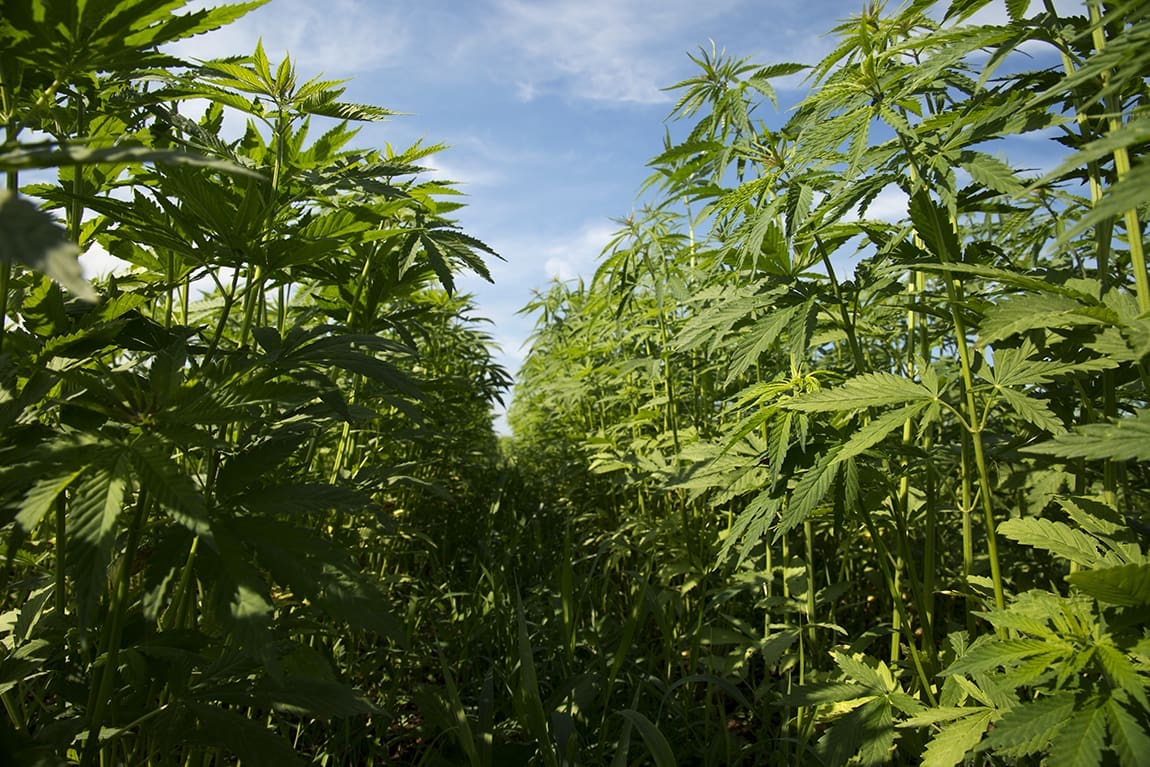 The American Bankers Association (ABA) recently sent a letter imploring top federal financial regulators to provide explicit guidance on how the banking sector can lawfully service hemp businesses.
The letter—sent to the heads of the Federal Reserve, Federal Deposit Insurance Corporation (FDIC), the Treasury's Comptroller of the Currency and Financial Crimes Enforcement Network (FinCEN) last week—describes ongoing uncertainty among financial institutions since hemp and its derivatives were federally legalized under the 2018 Farm Bill.
ABA Executive Vice President Virginia O'Neill wrote that "banks remain uncertain about the degree to which they can serve hemp-related companies, and the compliance and reporting requirements that such relationships require."
"Although other federal regulators have issued helpful clarifications regarding hemp production, banks are subject to a complex set of legal requirements and regulatory expectations and require specific guidance to ensure they are acting appropriately," she wrote. "Furthermore, the unique nature of hemp as a low-THC strain of marijuana, which remains a Schedule I substance under the [Controlled Substances Act], means banks must have a reliable mechanism to distinguish legal hemp from federally illegal marijuana with extreme confidence."
There have been other attempts to elicit clarification from federal regulators in the months since hemp was legalized.
Rep. Andy Barr (R-KY) asked FDIC Chair Jelena McWilliams about the issue in May, telling her that he has constituents who've told him their access to financial services has "actually deteriorated since we descheduled industrial hemp" and requesting further guidance.
In a similar letter to federal regulators this month, Sen. Michael Bennet (D-CO) also complained about the continued lack of access to banking services for hemp producers. The 2020 Democratic presidential candidate said he hopes the agencies "can work expeditiously and in a coordinated manner to issue guidance describing how financial institutions can offer financial products and services to hemp formers and processors."
But so far, the closest the regulators have come to assuaging the concerns of banks is a statement from a top Federal Reserve official who said during a Senate hearing earlier this month that "hemp is not an illegal crop."
ABA said it appreciated the comment but that "a formalized statement from the agencies is necessary to enable banking services for the hemp industry on a meaningful scale." O'Neill requested confirmation of five specific areas of interest.
"Specifically, we ask that the agencies confirm that:
"—hemp is no longer a controlled substance, effective as of the enactment of the 2018 Farm Bill, and therefore proceeds derived from hemp businesses are not unlawful, and handling those proceeds does not constitute money laundering;
"—banks do not need to file suspicious activity reports solely because a transaction relates to hemp or hemp-derived products;
"—banks can rely on a license issued by a state department of agriculture or the U.S. Department of Agriculture to confirm that a hemp producer is operating in compliance with state and federal law, and that their product qualifies as 'hemp' as defined in the 2018 Farm Bill;
"—in accordance with United States Department of Agriculture (USDA) guidance, banks can serve hemp cultivators and processors operating subject to state pilot programs under the 2014 Farm Bill, effective immediately; and
"—as soon as USDA finalizes its regulations related to industrial hemp, banks will be able to serve hemp cultivators and processors operating under state approved plans or direct federal licenses."
Further, ABA asked for specific guidance as it relates to hemp-derived CBD and information about "the appropriate procedures for sourcing those products back to legal cultivators and processors."
While the association recognized that "this is an evolving area of law and regulation" and that questions remained among federal regulators about the implementation of hemp legalization, it said that "there are steps that can be taken now to help clarify legal and regulatory expectations for banks in the current environment."
The letter focused exclusively on hemp and its derivatives, but there's a simultaneous conversation going on nationally about how financial institutions can work with state-legal marijuana businesses. Bipartisan legislation that would protect banks that service such businesses has the support of all 50 individual state bankers associations.
Read the full ABA letter on hemp banking below:
Regulators Hemp 062119 by on Scribd
Photo courtesy of Brendan Cleak.
Congressional Committee Asks JUUL For Documents On Marijuana Partnerships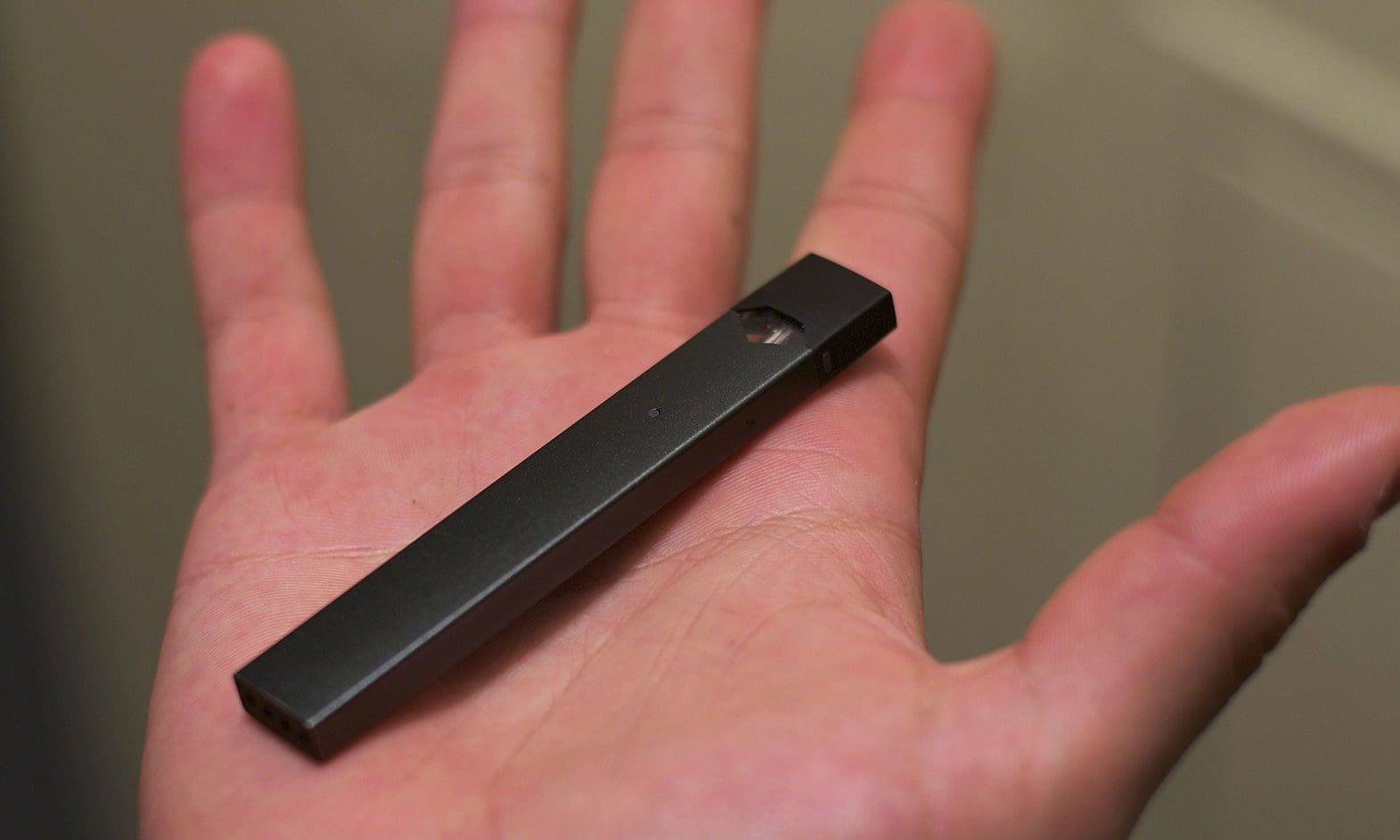 Is the e-cigarette company JUUL planning on expanding its stake in the marijuana industry?
That's one question the chair of a congressional subcommittee asked the company in a letter concerning JUUL's role in the "youth e-cigarette epidemic" earlier this month.
Lawmakers have frequently criticized JUUL for making products—specifically flavored e-cigarette cartridges—that allegedly appeal to young people at a time when rates of cigarette use are steadily declining. But while JUUL was developed by the cannabis vaporizer company PAX, it hasn't announced plans to further partner with marijuana companies.
Rep. Raja Krishnamoorthi (D-IL), who chairs the House Subcommittee on Economic and Consumer Policy, apparently sees the possibility on the horizon, though.
In a letter sent to JUUL on June 7, the congressman said his panel was investigating youth e-cigarette usage and, specifically, how the company's marketing tactics might be exacerbating the issue. He requested documents on everything from clinical trials on how JUUL devices divert people away from traditional cigarettes to communications on the company's rationale for the nicotine concentration of JUUL pods.
Tucked within the extensive request is a question about potential marijuana partnerships. Krishnamoorthi asked for:
"All documents, including memoranda and communications, referring or relating to proposals, plans, and/or intended partnerships or collaborations between JUUL and any cannabis-related companies, including but not limited to Cronos Group."
It's not clear where the Cronos-specific mention comes from, but the company has perviously caught the interest of the tobacco industry. The maker of Marlboro cigarettes, Altria Group, invested almost $2 billion in the Canada-based cannabis company in December. Two weeks later, Altria invested $13 billion in JUUL.
Marijuana Moment reached out to JUUL, Cronos and Krishnamoorthi's office for comment, but representatives did not respond by the time of publication.
If a partnership does emerge, it would likely be met with some controversy, as opponents and proponents of marijuana reform alike have long expressed concern that the tobacco industry would take over the cannabis market and commercialize it in a way that mirrors how it peddled cigarettes.
Of course, given that tobacco use is declining and tobacco companies generally have the infrastructure that would make a pivot to cannabis relatively simple, such a partnership would not be especially surprising.
Senate Majority Leader Mitch McConnell (R-KY) has made the case several times that tobacco farmers in his state could leverage the federal legalization of industrial hemp and its derivatives by growing the crop to offset profit losses from declining tobacco sales.
Read Rep. Krishnamoorthi's full letter to JUUL below:
2019-06-07.Krishnamoorthi t… by on Scribd
Photo courtesy of Wikimedia.