Marijuana Trade Group Demands Action Against Unlicensed Los Angeles Dispensaries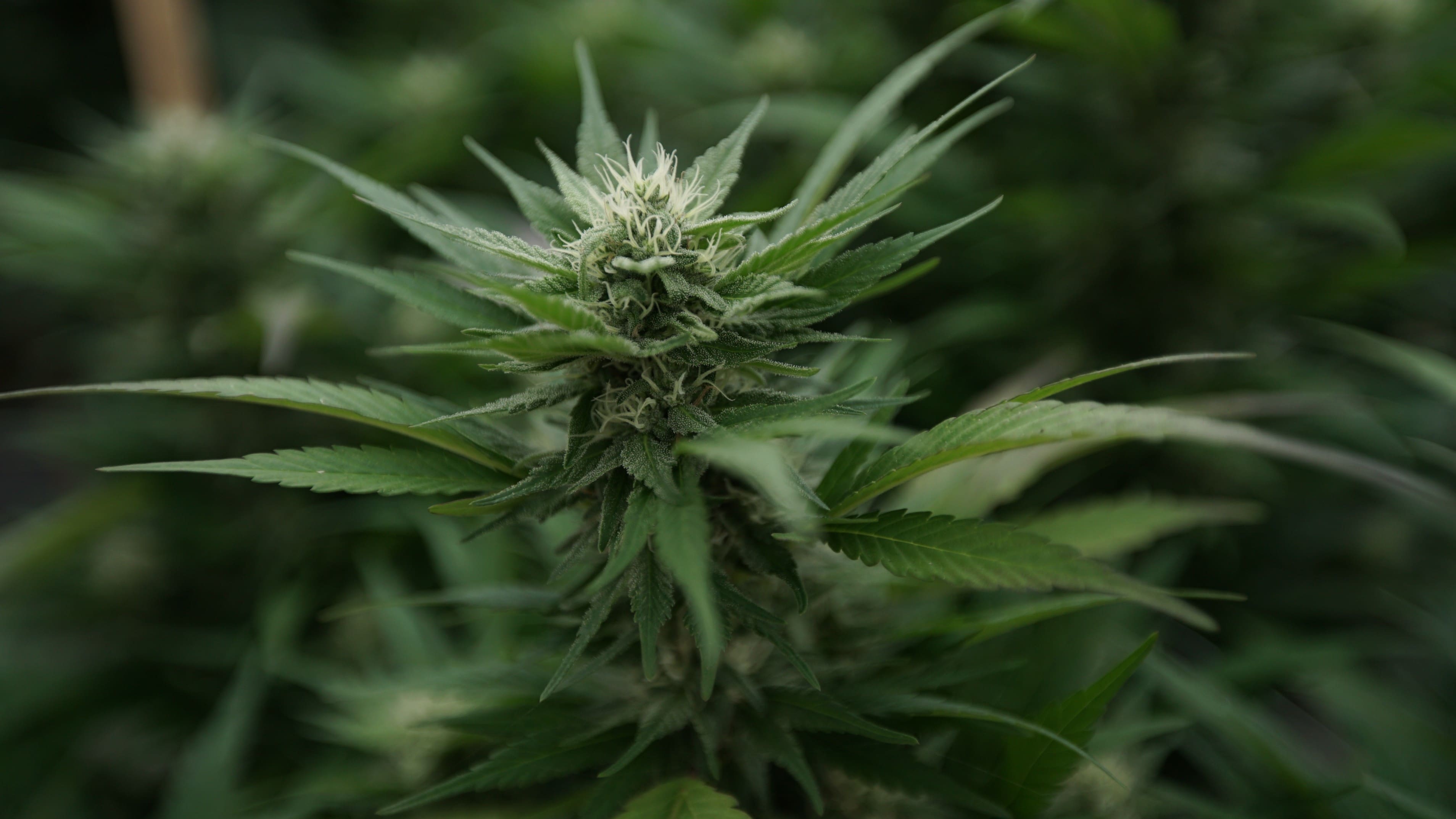 Unlicensed marijuana dispensaries abound in Los Angeles, and a major cannabis trade association is calling on the local prosecutor to step up enforcement efforts.
In a letter sent to City Attorney Mike Feuer, the United Cannabis Business Association (UCBA) says it is concerned that "illegal retail cannabis operations are continuing to flourish and proliferate" and that existing medical marijuana dispensaries "are struggling financially in the face of competition from illegal dispensaries."
The group, which represents licensed medical cannabis dispensaries throughout the city, requested information about how the local government is handling the situation.
"The UCBA is looking for answers and actions from City Attorney Feuer to ensure safety for workers and residents across the city and to protect the city's much needed revenue," UCBA executive director Ruben Honig said in a press release this week. "We are greatly concerned that illegal cannabis dispensaries continue to operate and proliferate in Los Angeles and urge him to crack down on rampant illegal cannabis operations."
Of course, cracking down on the hundreds of unlicensed dispensaries operating in the city is easier said than done. And the city attorney's office has moved to enforce local marijuana ordinances in waves this year. In September, for example, the office announced that more than 500 people were charged for running 105 illicit dispensaries.
It's not quite as simple as shutting down unlicensed marijuana shops, though. Cannabis laws are constantly evolving in Los Angeles, and keeping up with the latest regulatory policies has proved challenging for many previously licensed dispensaries.
The National Cannabis Industry Association (NCIA) said it agrees that the city attorney's office should "enforce the law and the new regulatory structure," but that enforcement "should be transparent, and should focus initially on the traditional criminal element more than on currently unlicensed businesses that have been operating for years without incident in compliance with the old system."
"This is a perfect example of the problem with arbitrary license caps," NCIA media relations director Morgan Fox wrote to Marijuana Moment in an email. "I'm not extremely familiar with the LA licensing scheme regarding existing businesses, but I've heard that it was very restrictive, very limited and resulted in the exclusion of many smaller and/or minority-owned companies."
Marijuana Moment reached out to Feuer's office for comment, but a representative was not immediately available.
Marijuana Dispensaries Reduce Local Opioid Overdose Rates, Study Finds
Photo courtesy of Chris Wallis // Side Pocket Images.
Sen. Chuck Schumer Welcomes Major Cannabis Company To New York's Hemp Industry
Canadian marijuana giant Canopy Growth Corporation will enter the nascent U.S. hemp industry by building a massive farming and production center in southern New York, U.S. Senate Minority Leader Chuck Schumer (D-NY) announced on Monday.
Canopy has yet to finalize its plans for an exact location—a contract could be signed as soon as Monday, Schumer said—but the company could eventually support "up to 400 jobs" in hemp cultivation, processing and product manufacturing at what would be a "first of its kind" center for the just-legalized U.S. hemp industry, the senator said.
Once a key American crop—George Washington famously grew hemp at Mount Vernon, and there was a stand of hemp plants in northern Virginia where the Pentagon now stands—the U.S. now lags far behind other countries in hemp production, a result of the country's broad outlawing of cannabis decades ago.
Eventually, Canopy plans to invest "between $100-$150 million" into a New York State-based industrial hemp farm, Schumer said, with other companies potentially drawn to the sector by such a prominent anchor business.
"Hemp is a very valuable product and a burgeoning crop here" in southern New York, said Schumer, offering a very brief remedial education in the plant for those present at a press conference he convened. "I'm not kidding when I say this, but hemp is everywhere."
"This is going to be a major shot in the arm" for the area, he added.
"Hemp" is more of a legal than a botanical distinction. Under U.S. law, cannabis sativa with 0.3 percent or more THC is considered "marijuana" and falls under federal drug-control laws. Cannabis with less than 0.3 percent THC is considered industrial hemp.
Hemp has been legal to import and process, but until very recently, hemp cultivation was mostly illegal in the U.S.
That prohibition that ended when President Donald Trump signed the 2018 Farm Bill into law last month. The previous 2014 version of the Farm Bill created a pilot program for states that wished to legalize small-scale hemp cultivation as part of research programs.
Based on that success and on growing support for an end to cannabis prohibition nationwide, the 2018 Farm Bill legalized cultivation of hemp outright. Almost immediately, politicians began touting the crop's potential as a miracle product and an economic boon with enthusiasm once reserved only for acolytes of hemp evangelist Jack Herer.
Senate Majority Leader Mitch McConnell, who championed the hemp legalization provisions, signed off on the final version of the Farm Bill with a hemp pen—but for now, Schumer, his Democratic counterpart, may have stolen the top Republican's fire.
"I've always believed that states should be the laboratories of democracy," he said. "I've been very eager to have the hemp industry grow in New York and the Southern Tier."
Photo courtesy of Senate Democrats.
Alcohol Sales Aren't Impacted By Marijuana Legalization, Trade Association Finds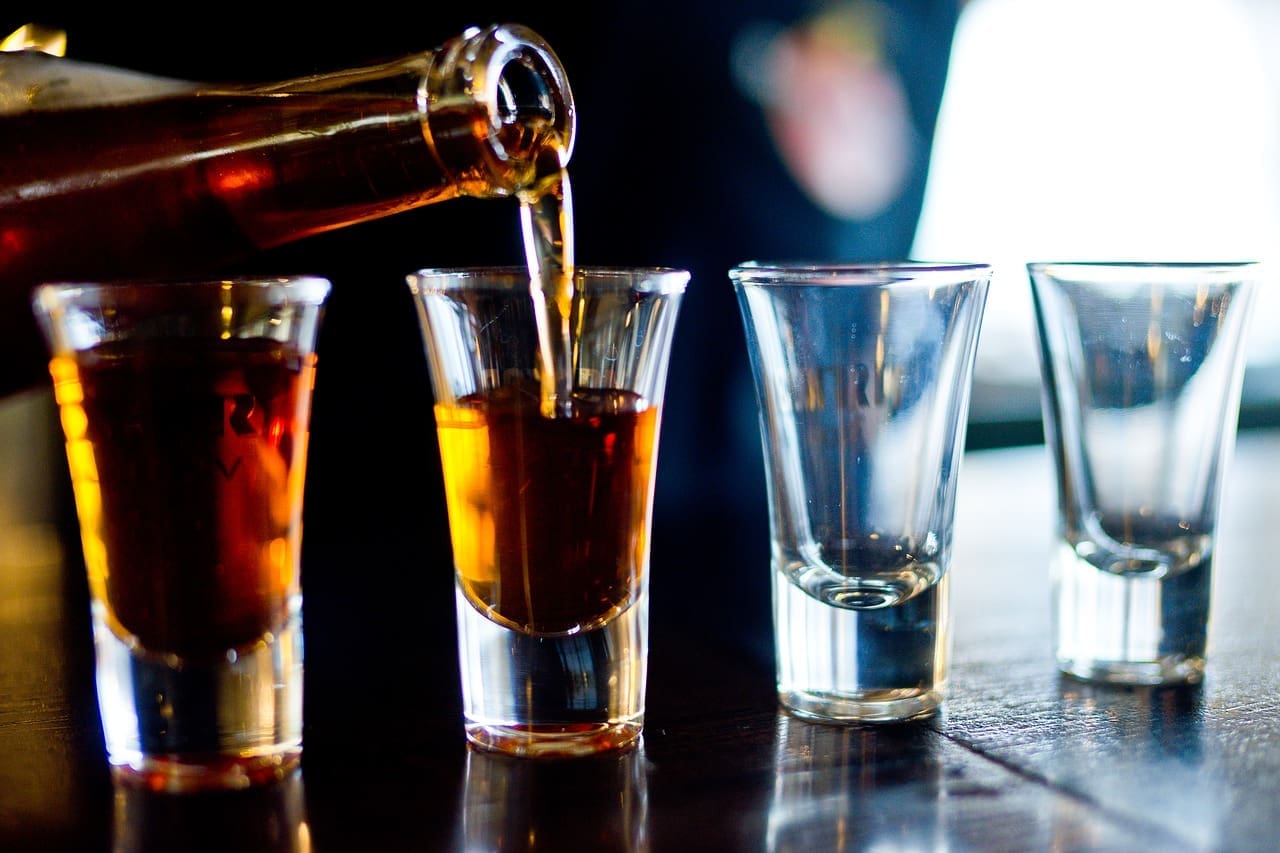 Marijuana legalization hasn't hurt alcohol sales in the years since legal markets were established in Colorado, Washington State and Oregon, according to a new study from an alcohol trade association.
The Distilled Spirits Council looked at alcohol tax and shipment data before and after legalization to determine whether cannabis reform impacted sales of spirits, beer or wine in legal states.
"Simply put, the data show there has been no impact on spirits sales from recreational marijuana legalization," the council's chief economist, David Ozgo, said in a press release on Thursday.
"We now have four years of retail recreational marijuana sales history in Colorado and Washington state, and three years in Oregon, and each of these markets remain robust for spirits sales," he said. "We did this study because there is a lot of misinformation circulating about the impact of recreational marijuana legalization on distilled spirits and the wider alcohol market."
Per capita spirits sales actually increased slightly in post-legalization years, which was consistent with national trends. Sales were up 7.6 percent in Colorado, 5.4 percent in Washington and 3.6 percent in Oregon.
The trade association also analyzed beer and wine sales during the same period. For beer, sales were down marginally, with drops of 3.6 percent in Colorado, 2.3 percent in Washington and 3.6 in Oregon. But again, that's consistent with national trends, according to the study.
Wine sales were mixed across the three states: Up 3.2 percent in Colorado, down 3.1 percent in Washington and up .7 percent in Oregon.
The Distilled Spirits Council also used their analysis as an opportunity to plug their policy recommendations to lawmakers in states considering marijuana legalization. While the association has declined to take a position on whether to legalize, it shared a list of recommendations ranging from equitable taxes on cannabis and alcohol to THC content disclosure requirements.
There is at least one major alcohol group that is willing to support states' right to legalize, though. The Wine & Spirits Wholesalers of America (WSWA) called for the end of federal marijuana prohibition last year and, in December, went so far as to host a briefing on cannabis policy for lawmakers and congressional staffers.
Reform advocates have questioned whether legal access to marijuana would adversely impact alcohol sales, with more people opting to consume cannabis over booze. There is some research that indicates the alcohol industry is being interrupted in medical marijuana states, but more data is needed.
Marijuana Is Safer Than Alcohol, Tobacco Or Sugar, Americans Say In New Poll
Photo courtesy of Pixabay.
Former DNC And RNC Chairs Join One Of The World's Largest Marijuana Companies
One of the world's largest marijuana companies announced the formation of an international advisory board on Thursday. Among those joining the team at Tilray are former Vermont Gov. Howard Dean, who also served as the Democratic National Committee (DNC) chair, and Michael Steele, who headed the Republican National Committee (RNC) and served as Maryland's lieutenant governor.
That the former chairs of both major parties are entering the legal cannabis industry reflects the narrowing political divide over the issue. But it also seems to reflect a personal evolution on the issue for Dean, who two decades ago as governor of Vermont opposed even legalizing industrial hemp out of concern that it would lead to marijuana legalization.
"I don't think it's in anybody's best interest to do that. It sends the wrong message to our kids," he said at the time. "I think the principal interest of the advocates is to legalize marijuana."
According to legalization advocates, Dean also effectively blocked a vote on a medical cannabis bill that was going through the Vermont legislature in 2002, repeatedly arguing that neither voters nor lawmakers should be able to implement a legal medical marijuana system because, to him, it was a public health decision and up to the Food and Drug Administration (FDA) to determine whether the plant had therapeutic value.
Though he later attempted to distance himself from more aggressive anti-marijuana actions at the federal level while running for the Democratic Party's 2004 presidential nomination, he declined to rule out ending raids against medical cannabis facilities—but he did say individual patients suffering from serious illnesses shouldn't be raided or locked up over marijuana.
During his ultimately failed presidential bid, Dean said he would require the FDA to completed a scientific assessment of cannabis within one year and that he was willing to accept whatever outcome the agency arrived at.
In the years since, he has remained sheepish about legalization, though he's voiced support for decriminalization and said that "we need to completely change the way we deal with drug laws in this country."
Steele, for his part, has talked frequently in recent years about the need to end federal cannabis prohibition and also cultivate a legal industry that's inclusive and responsible. But during his time at the RNC, the party declined to embrace reform as part of its platform.
In an editorial for The Hill earlier this year, Steele said he's a "strong supporter of medical marijuana."
"I favor state-based access to medical marijuana from both a philosophical and policy standpoint," he wrote. "I also support the reform of our federal cannabis laws to bring conformity to federal regulations and state laws."
Later, he seemed to back broader legalization in an interview with Arcview.
"I don't have a problem with adult use as long as it's appropriately regulated and taxed and all those other things that make sure that it doesn't get into the hands of anyone under a certain age," he said. "And so there are ways that you can approach the private, personal use of cannabis beyond the medical scope that I think can go to address a number of the concerns that people have."
Dean and Steele both appeared on a HuffPost Live segment in 2012, where they discussed the failures of the drug war and the shifting politics of reform. Now, the two political leaders will reunite to advise Tilray executives as the company "pursues its aggressive global growth strategy."
Other members of the new international advisory board include former German Foreign Minister Joschka Fischer, former Portuguese Minister of Foreign Affairs Jaime Gama and former New Zealand Minister of Foreign Affairs and Trade Donald McKinnon.
"We are honored to welcome this impressive group of distinguished leaders to the Tilray team," company CEO Brendan Kennedy said in a press release on Wednesday. "As we pioneer the future of our industry around the world, the experts on our International Advisory Board will advise us on our rapidly expanding global business."
The former DNC and RNC chairs aren't the only former politics bigwigs to make headlines over embracing the legal industry. Former House Speaker John Boehner joined the advisory board of another marijuana firm, Acreage Holdings, earlier this year, announcing that he's "all in on the cannabis industry." Previously, he had said he was "unalterably opposed" to legalization.
GOP Senator Seeks To Attach Marijuana Reform To Criminal Justice Bill
Photo courtesy of Brian Shamblen.