Alcohol Sales Aren't Impacted By Marijuana Legalization, Trade Association Finds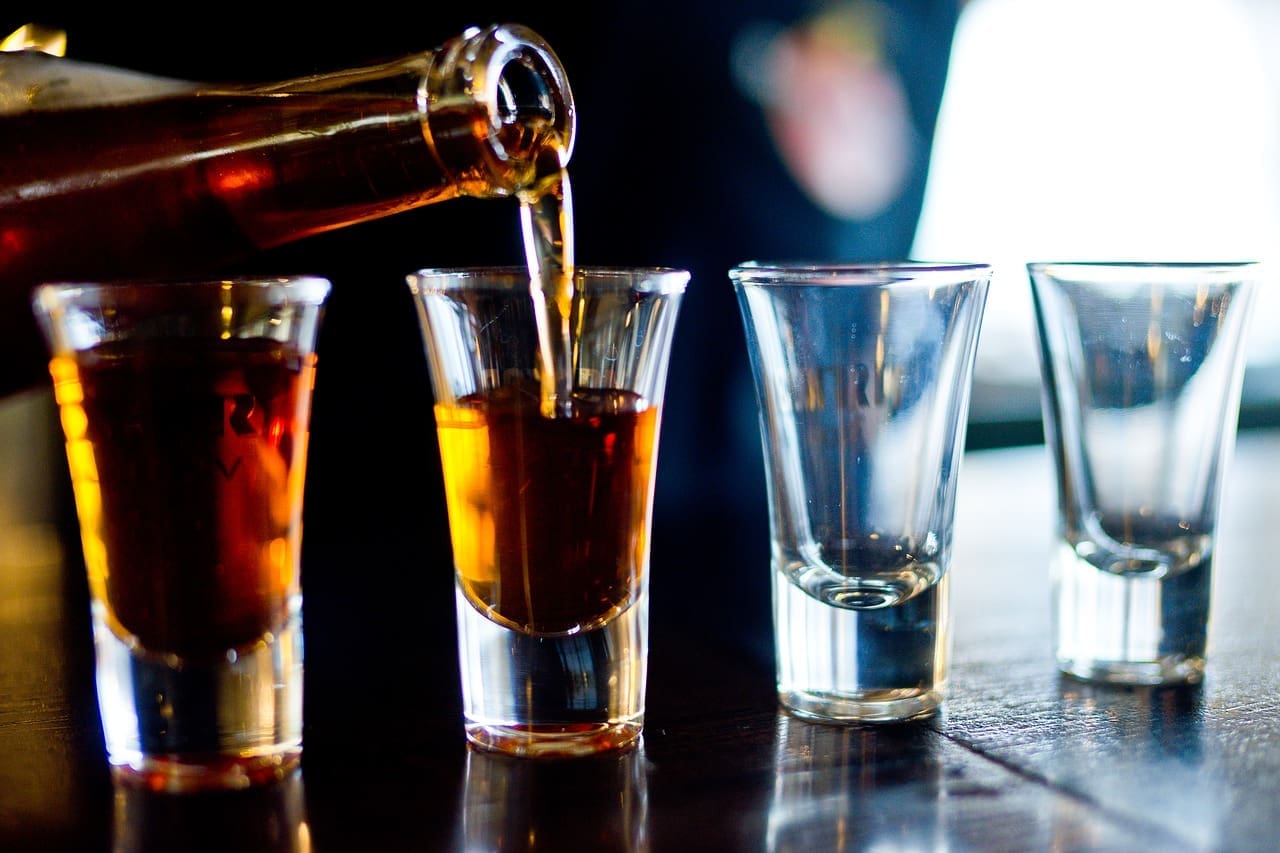 Marijuana legalization hasn't hurt alcohol sales in the years since legal markets were established in Colorado, Washington State and Oregon, according to a new study from an alcohol trade association.
The Distilled Spirits Council looked at alcohol tax and shipment data before and after legalization to determine whether cannabis reform impacted sales of spirits, beer or wine in legal states.
"Simply put, the data show there has been no impact on spirits sales from recreational marijuana legalization," the council's chief economist, David Ozgo, said in a press release on Thursday.
"We now have four years of retail recreational marijuana sales history in Colorado and Washington state, and three years in Oregon, and each of these markets remain robust for spirits sales," he said. "We did this study because there is a lot of misinformation circulating about the impact of recreational marijuana legalization on distilled spirits and the wider alcohol market."
Per capita spirits sales actually increased slightly in post-legalization years, which was consistent with national trends. Sales were up 7.6 percent in Colorado, 5.4 percent in Washington and 3.6 percent in Oregon.
The trade association also analyzed beer and wine sales during the same period. For beer, sales were down marginally, with drops of 3.6 percent in Colorado, 2.3 percent in Washington and 3.6 in Oregon. But again, that's consistent with national trends, according to the study.
Wine sales were mixed across the three states: Up 3.2 percent in Colorado, down 3.1 percent in Washington and up .7 percent in Oregon.
The Distilled Spirits Council also used their analysis as an opportunity to plug their policy recommendations to lawmakers in states considering marijuana legalization. While the association has declined to take a position on whether to legalize, it shared a list of recommendations ranging from equitable taxes on cannabis and alcohol to THC content disclosure requirements.
There is at least one major alcohol group that is willing to support states' right to legalize, though. The Wine & Spirits Wholesalers of America (WSWA) called for the end of federal marijuana prohibition last year and, in December, went so far as to host a briefing on cannabis policy for lawmakers and congressional staffers.
Reform advocates have questioned whether legal access to marijuana would adversely impact alcohol sales, with more people opting to consume cannabis over booze. There is some research that indicates the alcohol industry is being interrupted in medical marijuana states, but more data is needed.
Marijuana Is Safer Than Alcohol, Tobacco Or Sugar, Americans Say In New Poll
Photo courtesy of Pixabay.