Marijuana Kills People, DEA Claims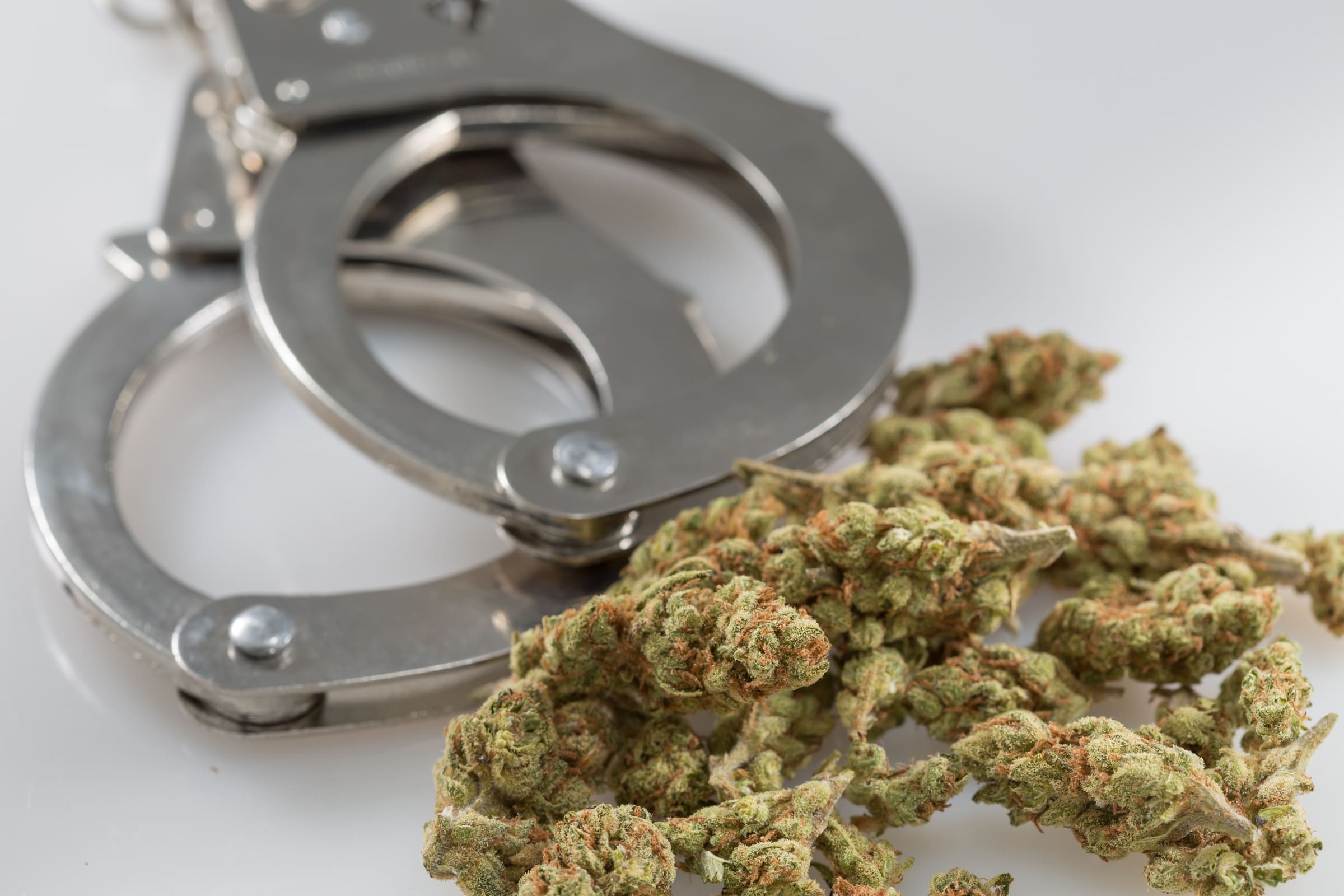 "I am aware of a few deaths from marijuana," DEA Acting Administrator Robert Patterson told congressional lawmakers with a straight face on Tuesday.
At a hearing before the House Judiciary Committee, Patterson discussed the opioid epidemic and answered a few questions about the federal agency's refusal to reform its drug scheduling system when it comes to cannabis.
In one particularly interesting exchange, Rep. Hank Johnson (D-GA) asked Patterson how many people died from opioid overdoses among the 64,000 deaths attributed to drug overdoses in 2016. Patterson was quick to cite figures, stating that approximately 44,000 of those deaths were the result of opioid-related overdoses.
"And of the 64,000, how many deaths came as a result of overdosing on marijuana?" Johnson asked.
"I don't recall even seeing that on the charts," Patterson said, adding, "I am aware of a few deaths from marijuana."
Thats inconsistent with what the DEA wrote as recently as 2017 in a resource guide on drug abuse. The agency determined then that "[n]o deaths from overdose of marijuana have been reported."
Pressed further, Patterson said that while he didn't have the information before him at the hearing, he believed those alleged deaths may have been due to "adulterated" cannabis, meaning product that was laced with other substances.
He also recognized Johnson's point in his questioning:
"I understand the issue here, which is [opioid] is not comparable [to marijuana]," he said.
Three Major Cannabis Reform Bills Are Heading To The Texas House Floor
A Texas House committee unanimously approved a bill on Wednesday to expand the state's medical marijuana program by adding over a dozen health conditions that would qualify patients for participation. And additional cannabis-related legislation is on the horizon, too, with lawmakers in position to potentially vote on marijuana decriminalization and hemp legalization in short order.
Under the medical marijuana bill, patients with cancer, autism, post-traumatic stress disorder, Alzheimer's, Parkinson's, Huntington's disease, amyotrophic lateral sclerosis, Tourette syndrome, Crohn's, ulcerative colitis, muscular dystrophy and multiple sclerosis would qualify to access cannabis. Patients who experience certain side effects such as severe nausea from conventional therapies would also be able to get medical cannabis.
That would mark a significant expansion of the state's currently limited medical marijuana system, which only allows patients with intractable epilepsy who've exhausted their pharmaceutical options to access cannabis. Finding a specialist doctor to make the recommendation has been another challenge, which further explains why the program has roughly 600 registered medical marijuana patients in a state of about 29 million people.
"Overall, we're really pleased to see unanimous support for the legislation out of the public health committee," Heather Fazio, director of Texans for Responsible Marijuana Policy, told Marijuana Moment. "Legislators are taking this issue more seriously now than every before, and they're responding to their constituents who want to see these laws changed."
Fazio said she was especially encouraged that the legislation, which currently has more than 50 authors and coauthors, would establish an in-state research panel to study medical cannabis.
All that said, reform advocates aren't entirely satisfied with the bill as it was amended. While the expansion would be a welcome development, lawmakers scaled back the proposal so that the 0.5 percent THC cap for medical cannabis products under current law would remain in place, whereas the original bill would have lifted it.
Additionally, there are concerns about certain terminology in the bill. Advocates hoped lawmakers would use the word "recommend" instead of "prescribe" when it comes to the doctor's role in the program because "prescribing" marijuana could jeopardize health professionals given federal restrictions. That said, the legislation does define "prescription" in a way that offers some protections at the state level.
The bill now heads to the House Calendars Committee, where it will await placement on the agenda for a full House floor vote.
Texas might not seem like the most obvious destination for cannabis reform, but state lawmakers have become increasingly interested in tapping into the issue. Earlier this month, three House committees discussed a total of 11 cannabis-related bills—from decriminalizing marijuana to regulating hemp—in a single day.
A decriminalization bill advanced out of the House Criminal Jurisprudence Committee in a 5-2 vote last month. It's possible that that legislation, which currently sits in the Calendars Committee, could receive a full House floor vote as early as next week. However, lawmakers are looking at multiple decriminalization bills that have been introduced this session and may decide to advance a different version.
Meanwhile, another cannabis bill is already scheduled to be debated in the full House next week. The legislation, introduced by Rep. Tracy King (D), would legalize hemp and its derivatives like CBD. The House Agriculture and Livestock Committee voted unanimously to advance the legislation earlier this month.
New: State Rep. Tracy King's bill which which would establish a hemp growing program in Texas and legalize hemp and hemp-derived products that contain <0.3% THC will get debated Tuesday in the House. #txlege

Background: https://t.co/j8XTgMMf4D via @lmcgaughy

— Alexandra Samuels (@AlexSamuelsx5) April 18, 2019
"We're seeing that policymakers are finally catching up with public opinion and where their constituents stand on this important issue that has affected so many live and families and communities over the last nearly a century," Fazio said. "Thankfully people are having meaningful conversations about how current policies are failing and new ways that we can move forward. "
In the past month, committees in Missouri, Hawaii and Alabama have each advanced marijuana decriminalization bills, and the governor of New Mexico signed decriminalization legislation into law.
Alabama Lawmakers Unanimously Approve Marijuana Decriminalization In Committee Vote
Photo courtesy of Mike Latimer.
People Could Use Marijuana In Public Housing Under New Congressional Bill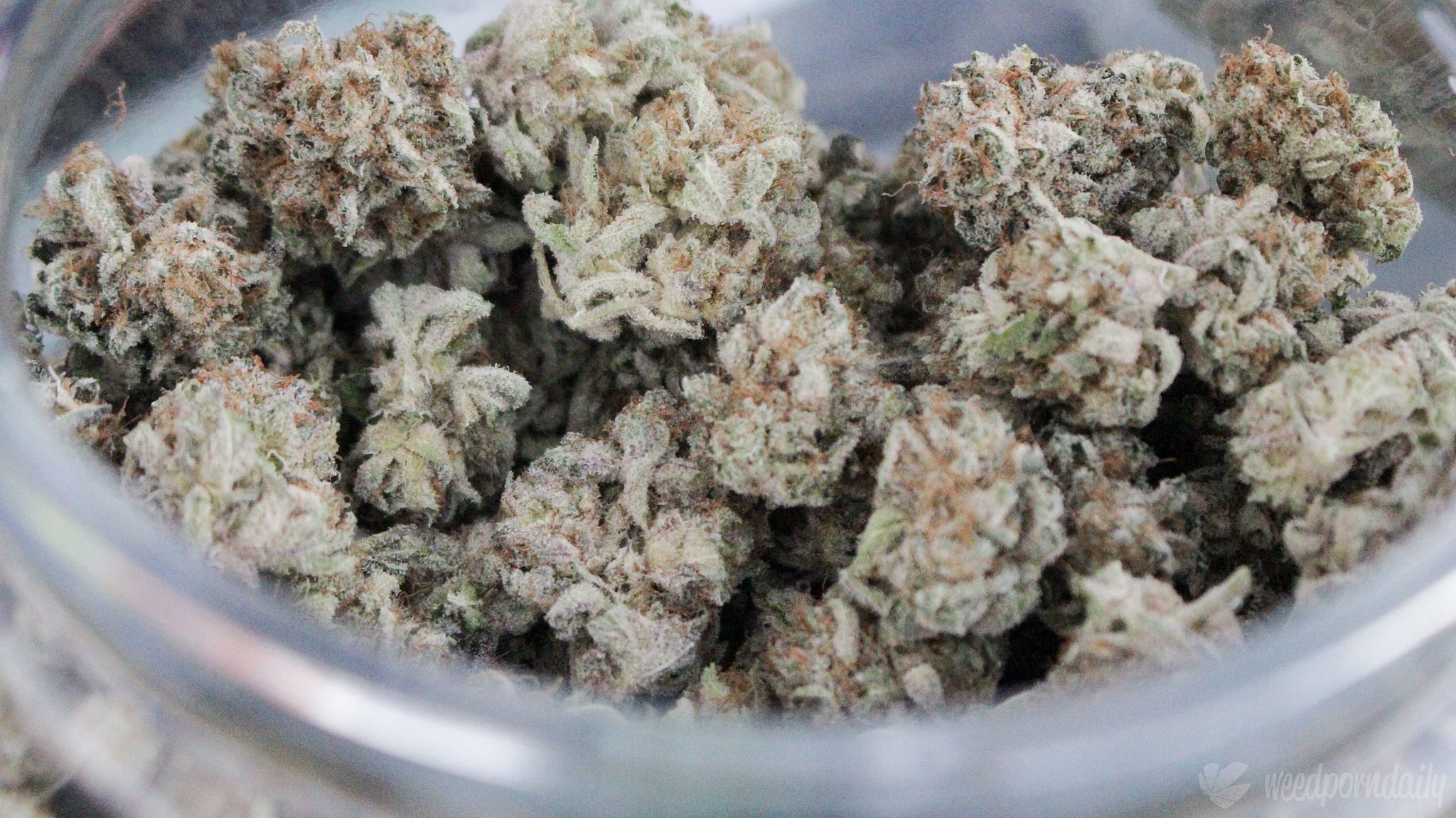 People living in federally assisted housing would be allowed to use marijuana in compliance with state law under a bill introduced by Rep. Eleanor Holmes Norton (D-DC) on Thursday.
Current law prohibits those who use a federally illicit substance from being admitted into public housing, and landlords are able to evict such individuals. The congresswoman's legislation is designed to protect people living in public housing or Section 8 housing from being displaced for using cannabis in states that have legalized for medical or adult use.
"Individuals living in federally funded housing should not fear eviction simply for treating their medical conditions or for seeking a substance legal in their state," Norton said in a press release. "Increasingly, Americans are changing their views on marijuana, state by state, and it is time that Congress caught up with its own constituents."
"With so many states improving their laws, this issue should have broad bipartisan appeal because it protects states' rights," she said.
The bill would also require the head of the Department of Housing and Urban Development (HUD) to enact regulations to restrict smoking marijuana at these facilities in the same way that it does for tobacco.
Norton introduced an earlier version of the Marijuana in Federally Assisted Housing Parity Act last year, but it did not receive a hearing or vote.
At least one HUD official, who oversees New York and New Jersey, has signaled an interest in amending federal law so that people who use cannabis retain the ability to live in federally assisted housing. Regional officer Lynne Patton tweeted last year that "[s]tate & federal law needs to catch up with medicinal marijuana usage & require private landlords to legally permit the same. Period."
Congressional Democrats Hold First-Ever Marijuana Reform Panel At Policy Retreat
Photo courtesy of WeedPornDaily.
Hundreds Of People Are Sending CBD Comments To The FDA
The Food and Drug Administration (FDA) announced earlier this month that it was accepting public comments on CBD regulations, and more than 400 people have already made their voices heard.
Comments published on Regulations.gov range widely in subject matter, but the main theme running through them is that regulations should be light and companies should be able to lawfully market products containing cannabidiol. Many added that marijuana in general should be legalized, even though the agency did not request that people weigh in on that broader issue.
The comment period was designed to help inform an upcoming public hearing on CBD regulations that the FDA is holding on May 31. Amy Abernethy, principal deputy commission of the FDA, tweeted a link for stakeholders to register for the hearing on Wednesday.
Are there particular safety concerns re: products with cannabis/cannabis-derived compounds? How does the mode of delivery (e.g., ingestion, absorption, inhalation) affect the safety & exposure? Comments/data on important issues like these can help inform FDA reg. oversight.

— Dr. Amy Abernethy (@DrAbernethyFDA) April 17, 2019
We're seeking input re: FDA's reg. strategy for existing products, lawful pathways by which appropriate products containing cannabis/cannabis-derived compounds can be marketed & how to make them more predictable/efficient. Register or submit to the docket: https://t.co/xISRzDgN1S pic.twitter.com/maBllYjr3O

— Dr. Amy Abernethy (@DrAbernethyFDA) April 17, 2019
The FDA listed out several questions mostly concerning the safety of cannabis-derived products, how to enact quality control measures and what "validated analytical testing is needed" to ensure that CBD is manufactured in a consistent manner.
David Mangone, director of government affairs at Americans for Safe Access, offered some tips on how to submit effective comments in an earlier interview with Marijuana Moment, and one of the takeaways was that the FDA is primarily interested in receiving scientific evidence that addresses the agency's specific questions—as opposed to personal anecdotes about CBD use.
Some, like Matthew Lubeck, followed that advice. He commented that CBD should be allowed into the food supply because "the bioavailability and reactiveness within the human body and the cannabinoid system" isn't ideal when the compound is isolated.
Brent King offered an assessment examining the potential use of CBD as an exit drug from addictive substances such as opioids. He cited a study that showed reduced opioid overdoses in states that have loosened marijuana laws as an example.
"The gateway theory falls victim to the mistaken assumption that correlation alone implies causation," King said. "Using the same logic, one could argue that drinking milk is a gateway to illicit drug use since most people who use illicit drugs also drank milk as young people."
Others raised questions about the CBD market as it exists today—unregulated by the FDA as the agency continues to weigh possible options to allow hemp-derived CBD into the food supply or as dietary supplements. An anonymous comment expressed concerns about product consistency across companies that are already selling CBD, arguing that "variance from product to product is confusing" and makes it difficult to "make an informed decisions" about what products to use.
"The public needs protection from unscrupulous companies goals to get rich," the person wrote.
All that said, most comments did not adhere to Mangone's or the FDA's guidelines. The vast majority of comments were anecdotal and individualized. People suffering from conditions such as anxiety, pain, post-traumatic stress disorder and insomnia urged the FDA to loosen restrictions on CBD, describing their own life-changing experience with the product. Several others talked about the health benefits of CBD that they observed in pets.
While that might not be what the agency asked for, that doesn't change the fact that there is a broad consensus among those who took the time to comment: CBD is safe and has proven medical value, and people should be allowed to freely access it.
It's not that simple from the FDA's perspective, however. Former Commissioner Scott Gottlieb has repeatedly stressed that because CBD exists as an FDA-approved drug (Epidiolex) and hasn't previously been introduced to the food supply, there's no clear regulatory framework to put it through, even if that was the intention of the 2018 Farm Bill that legalized hemp and its derivatives.
Gottlieb has told members of Congress that additional legislation may be required to provide for the marketing of CBD, or else it may take years before the FDA can identify an alternative regulatory pathway. In the meantime, the FDA is taking a "risk-based" approach to enforcing laws governing CBD marketing that involves cracking down on companies making unsanctioned claims about the health benefits of their CBD products.
Federal requests for public input on cannabis-related policies are nothing new. Thousands offered their perspective on marijuana scheduling under international treaties when the FDA requested feedback on that issue last year. More recently, another federal agency solicited studies from the public on how cannabis can treat symptoms of Alzheimer's disease.
FDA Chief Explains Agency's 'Risk-Based Approach' To CBD Enforcement
Photo courtesy of Rick Proctor.