How Reddit's r/trees Helped Scientists Make Marijuana Discoveries
Reddit users subscribed to a popular marijuana forum are helping researchers identify trends and patterns in cannabis consumption.
A new peer-reviewed study, which has been accepted for publication in the journal Drug and Alcohol Dependence, analyzed more than two million posts found on the site's largest marijuana-related subreddit from 2010 to 2016. The research team made a series of discoveries, including a few that might seem obvious to regular consumers (e.g. dabbing is gaining in popularity, but users still largely favor smoking cannabis flower).
Nonetheless, the study contributes unique insights to the growing body of international cannabis research. Among research team's key takeaways was just how high the average "ent" gets on five different forms of cannabis.
(Although researchers didn't specify which subreddit the study examined, their description in the paper leaves little room for doubt that it was r/trees, where enthusiasts refer to themselves as "ents," an homage to the tree-resembling Lord of the Rings characters; trees is a common slang term for cannabis.)
How high do Reddit users get on average from smoking, vaping, dabbing, taking edibles or using butane hash oils (BHO) like shatter?
Researchers sought to answer that question by looking for keywords and tracking the subreddit's 1-10 "user-reported subjective highness" rating system. Though it's admittedly not scientific, a redditor reporting a [2] would generally be considered to have a light buzz, whereas a [10] signifies a very potent experience.
Here is the average r/trees high for five forms of cannabis, on a scale of 1-10:
Smoking: [6.8]
Vaping: [6.7]
Edibles: [7.2]
Dabbing: [7.8]
Butane hash oil: [7.2]
So in terms of intensity of a high, the crowdsourced data puts dabbing at the top—which isn't especially surprising since dabbing typically involves heating up and inhaling concentrated, high-THC cannabis extracts. Vaping appears to produce the least intense high on average.
(For the record, the researchers distinguished between dabbing and BHO products, which are commonly used to dab, because of differences in terminology; one is a method, the other refers to products.)
Of course, more people are getting into dabbing as more states have legalized marijuana in some form, giving many users a greater product selection. Dabbing also may be increasingly attractive, the study authors wrote, because "it requires fewer 'hits' and produces stronger effects."
The new study of Reddit posts also examined adverse effects of cannabis consumption, such as anxiety, coughing, nausea, vomiting and memory problems.
In general, the researchers found that "very few adverse effects were reported," and the study showed that "there were no statistically significant differences in adverse effect term occurrence across products," based on the subreddit post analysis.
But since r/trees is an online community that generally celebrates cannabis and promotes legalization of the plant, it's not entirely surprising that there weren't a large number of posts focusing on potential negative affects of marijuana.
Accordingly, researchers also examined other keywords frequently included in Reddit posts, and found evidence that first-time cannabis consumers seek out r/trees and its resident ents as a source of good information about how to have a fun and safe experience.
"The frequent occurrence of the word 'first' for vaping, dabbing, and edibles indicate that many posters are using or considering using for the first time," they wrote. "With diverging medical and scientific opinions regarding the efficacy and safety of cannabis use, new and experienced cannabis users may be seeking out peer-generated information in online communities and social media about these newer forms of use."
Why this study matters
"Analysis of social media data has been used to complement other epidemiologic methods as a strategy for understanding emerging trends in real time with limited social desirability or recall bias," the study authors noted. "Despite the limited ability to determine the representativeness of creators of social media content and thus inform generalizability, social media data analysis can uncover behaviors not captured in traditional surveillance and inform terminology and emerging behaviors that larger scale health surveys may wish to incorporate."
And that's exactly what this study did—leverage data from a unique and popular social media site to paint a different kind of informative picture of the emerging marijuana landscape.
Jury Acquits Marijuana Patient Who Admitted To Breaking Georgia Law
The jury had a decision to make: find the defendant guilty of growing marijuana and possessing "drug-related objects," which would result in a felony conviction, or deem him innocent.
It's not an especially unique choice in a Georgia court—except that the defendant, Javonnie McCoy, admitted that he was guilty. McCoy, who said he grew cannabis for personal use to treat chronic headaches he developed after being severely beaten in 2003, was transparent in the courtroom. And it paid off.
The jury heard the case over three days of trial, spent two hours deliberating last week and ultimately found McCoy not guilty on all counts, his attorney Catherine Bernard wrote in a Facebook post. McCoy was acquitted through a process known as jury nullification.
"The jury appreciated his honesty throughout the case—including testimony at trial and statements to police—and recognized that a good, hard working man living a quiet life and not bothering anyone didn't deserve a felony conviction for his actions," Bernard said.
Jury nullification isn't unheard of, but McCoy's case seemed to symbolically challenge prohibitionist policies that put patients and non-violent users in prison, with a criminal record that could follow them for the rest of their lives. While Georgia allows patients to use CBD extracts for medical purposes if a doctor recommends it, cultivating the plant is a felony that carries a mandatory minimum sentence of one year in prison.
In other words, even if the judge wanted to give McCoy a pass, their hands would be tied. Only the jury's leniency and right to nullify allowed the defendant avoid a serious conviction.
"Most people—and even many lawyers—are surprised to learn that juries are not required to follow the law," Vince Sliwoski, an attorney at the Harris Bricken/Canna Law Group, wrote. "When a jury's conscience takes over and tells it that someone does not deserve criminal punishment for his or her actions, regardless of the law, the jury can choose to acquit."
Sliwoski offered an interesting, hypothetical scenario. What if a jury in federal court was tasked with deciding the fate of an individual charged for violating the Controlled Substances Act (CSA)?
"The possibility of jury nullification in a CSA case against a cannabis business is both fascinating and realistic."
"It is realistic not just because of the favorable polling for cannabis nationwide, but also because these juries would be empaneled in jurisdictions that voted to legalize pot in the first place," he wrote. "Imagine a hapless U.S. attorney being ordered to charge a popular cannabis farm in Humbolt County, California, which is America's largest cannabis labor market."
On a smaller scale, that's similar to what actually played out in Georgia last week. Jurors exercised their right to judge not simply based on the letter of the law, but also their conscience and understanding of the context of the case. And what happened in the deep red state could be repeated in courtrooms throughout the country, which continues to grow more and more favorable toward marijuana reform.
Voters In Key Congressional Districts Support Marijuana Legalization, Poll Says
Border Patrol Reflects On Feds' Friendlier Historical Approach To Marijuana
Canada's decision to legalize marijuana nationwide has stoked concerns that its citizens traveling across the U.S. border will risk temporary detention or even permanent visitation bans if they fess up having ever consumed cannabis, or even working in the industry.
Enforcement officials have told reporters that there's no travel policy change in light of Canada's end of prohibition, emphasizing that it remains illegal to bring cannabis across the border under federal law. Violating the policy "could potentially result in seizure, fines, and apprehension," U.S. Customs and Border Protection (CBP) said in a recent statement.
But let's take you back to a simpler time, courtesy of CBP.
"Did You Know… Marijuana Was Once a Legal Cross-Border Import?"
That's the title of a 2015 blog post published by the federal agency—which seems to have gone mostly unnoticed until now—recalls how cannabis was historically recognized as a legal import by the government.
"One hundred years ago, the federal government was not overly concerned with marijuana, the common name for the Cannabis sativa L. plant," the feds' post reads.
Through the mid-1930s, the plant flew under the government's radar, despite the fact that "several state governments and other countries had banned the drug."
"The U.S. government hesitated, in part because therapeutic uses of Cannabis were still being explored and American industry profited from commercial applications of hemp fiber, seeds and oil."
That all changed in the decades to come—first with the 1937 Marihuana Tax Act, which imposed taxes and regulations on cannabis imports, cultivation, distribution and possession, and then with full prohibition under the Nixon administration.
Up until that point, the Customs Agency Service (later rebranded as CBP) didn't put too much stock in pot. Just before the Marihuana Tax Act passed, the agency described its cannabis policy here:
"Marihuana may be cultivated or grown wild in almost any locality. Inasmuch as this drug is so readily obtained in the United States, it is not believed to be the subject of much organized smuggling from other countries."
It seems like pretty basic supply and demand, but federal prohibition changed the equation. Suddenly, marijuana wasn't "so readily obtained" in the country—and even simple possession carried serious criminal penalties—so the legal supply dried up. In the absence of legal access, criminal organizations swooped in to meet the demand for marijuana in the United States.
Ergo…
"Today, however, marijuana trafficking is a major concern of CBP, Immigration and Customs Enforcement and the Drug Enforcement Administration," CBP wrote. "Well over 3 million pounds of 'pot' were confiscated at our borders in 2011, making an impact on this multibillion-dollar illegal enterprise."
The more you know!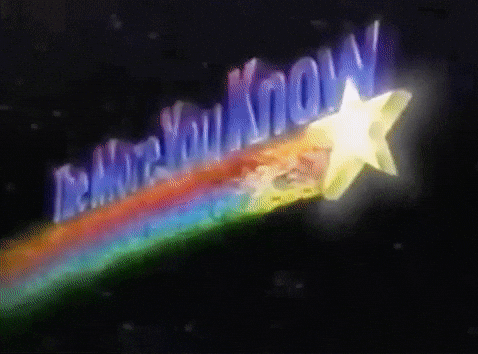 Here Are The DEA's Newest Slang Terms for Marijuana: 'Shoes,' 'My Brother' And More
Photo courtesy of Gerald Nino, U.S. Department of Homeland Security.
Here Are The DEA's Newest Slang Terms for Marijuana: 'Shoes,' 'My Brother' And More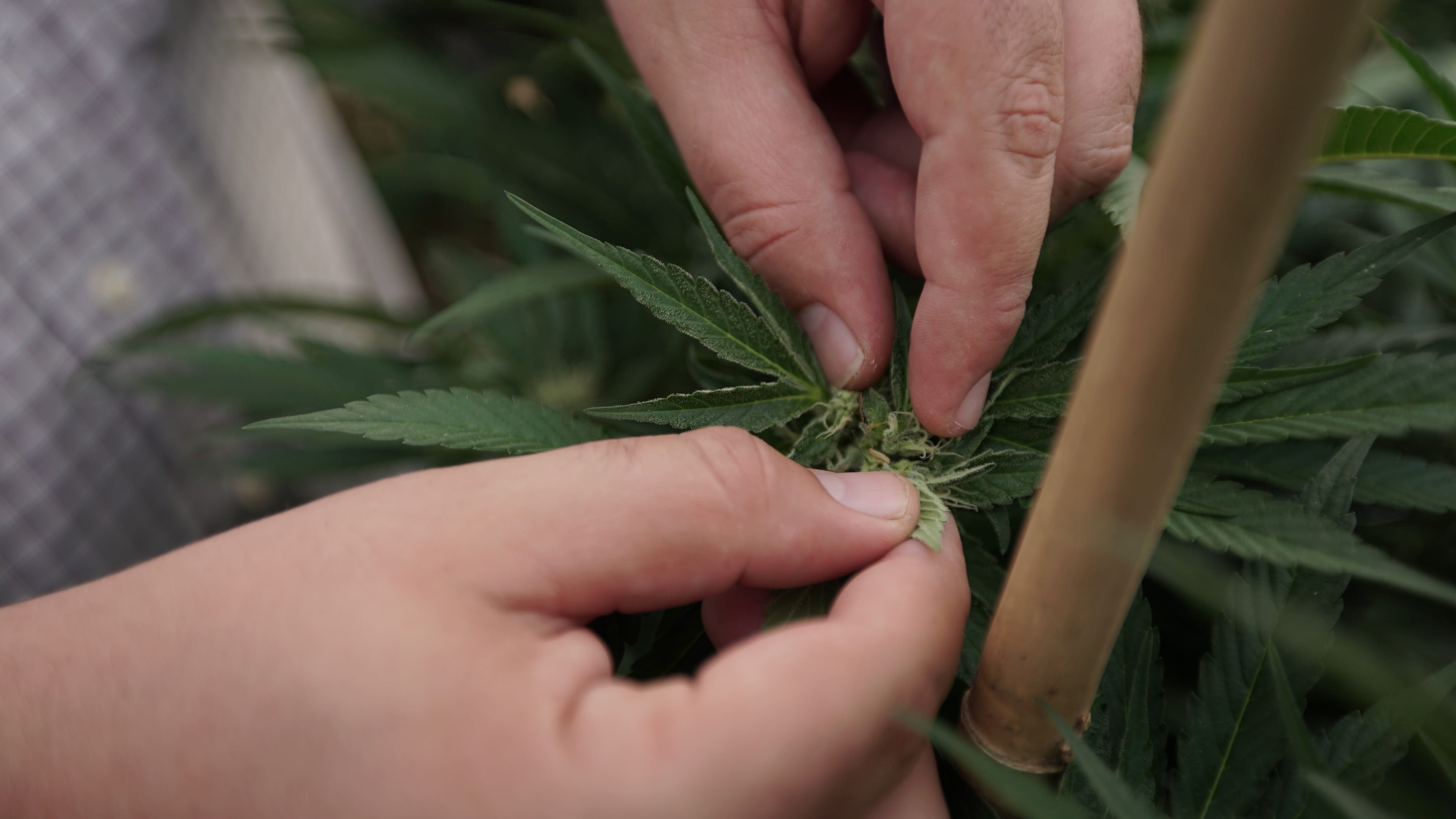 The DEA's annual list of drug slang terms is officially out.
If you're a marijuana connoisseur—or even remotely aware of how normal people talk about pot—then this should be fun, because the Drug Enforcement Administration added over 50 new terms since last year. And some of them are just plain weird.
"My Brother," "Pink Panther" and "Plant" made the list for the first time this year. (Have you heard of those?)
That said, it seems that the federal agency is beginning to understand the concept of strains, as several common strain names are included in the updated list, released this month: blue dream, green crack and train wreck, for example.
But then there are a few that might throw you for a loop. "Terpenes"—oils secreted by plants like cannabis that give them their distinct smell and taste—is apparently a slang word for weed itself now. So is "MMJ" (typically short for "medical marijuana") as well as the old school term "devil's lettuce," according to the DEA.
"Prop 215," the California ballot measure that first made medical cannabis legal in 1996, is new to the list as well.
Also new: "a-bomb," marijuana laced with heroin, and "bazooka," marijuana "mixed with cocaine paste." The DEA also lists three terms for cannabis laced with PCP ("bionic," "wet" and "zoom").
And then there's…"shoes." Oh, OK…
Here's a full list of the DEA's new cannabis slang terms.
A-Bomb
Alfalfa
Almohada
AZ
Bazooka
Bionic
Blue Dream
Branches
Café
Cajita
Camara
Diosa Verde
Elefante Pata
Escoba
Fattie
Gallina
Garifa
Green Crack
Greenhouse
Hoja
Leña
Llesca
Loud
Lucas
Manteca
Mersh
Mexicali Haze
MMJ
My Brother
Nug
Palomita
Pasto
Pasture
Peliroja
Pink Panther
Pintura
Plant
Porro
Prop 215
Purple OG
Red Hair
Shoes
Sour OG
Sticky
Tangy OG
Terp
Terpenes
Tigitty
Top Shelf
Train Wreck
Trinity OG
Valle
Zip
For the record, the DEA itself doesn't come up with these terms off the top of its head. It compiles updated terms on all drugs based on "a variety of law enforcement and open sources," according to the new report.
"It is designed as a ready reference for law enforcement personnel who are confronted with hundreds of slang terms and code words used to identify a wide variety of controlled substances, designer drugs, synthetic compounds, measurements, locations, weapons, and other miscellaneous terms relevant to the drug trade."
The DEA acknowledges that, "due to the dynamics of the ever-changing drug scene, subsequent additions, deletions, and corrections are inevitable."
Another new thing this year is the report's length: It's 125 pages, compared to 2017's seven pages. The added length is due to a robust new "slang-to-drug" lookup feature in addition to the old list of alphabetized drugs followed by paragraphs worth of slang terms.
The new document also has slang terms for LSD, cocaine, heroin, MDMA and many other drugs.
What are your favorites?
Here's What The DEA Told Agents About Cannabis Enforcement This Week
Photo courtesy of Chris Wallis // Side Pocket Images.