First Government Psychedelics Decriminalization Panel Holds Historic Meeting In Denver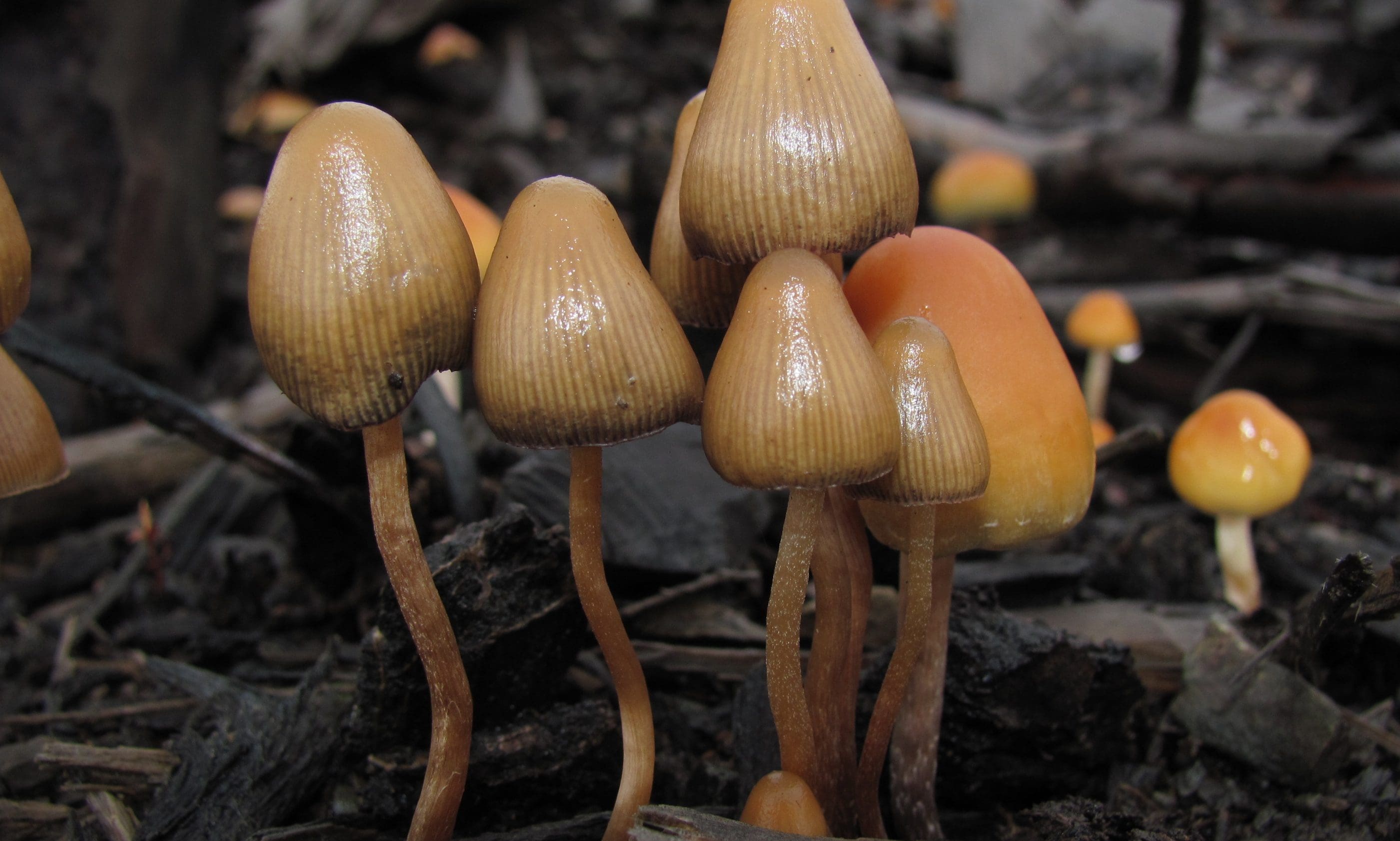 A first-of-its-kind meeting took place at Denver's main municipal building on Tuesday, with drug policy reform advocates talking openly with law enforcement and elected officials about the therapeutic potential of psilocybin mushrooms and the logistics of implementing the city's policy that decriminalizes the psychedelic.
It was the first meeting of the Denver Psilocybin Mushroom Policy Review Panel, a government body that was formed as part of a historic initiative to make psilocybin among the lowest local law enforcement priorities that voters approved last May. The city became the first in the U.S. to accomplish that feat, and it's inspired a robust psychedelics decriminalization movement across the country in the months since.
Representatives from the city attorney's office, sheriff's office, district attorney's office and the harm reduction community all participated in the meeting. It was led by advocate Kevin Matthews, who ran the successful decriminalization campaign and went on to found SPORE, a national group to push for the policy change.
"A meeting like this doesn't happen every day, and the fact that we're here in a signal to the rest of the country—nay the world—that we're ready for this conversation," Matthews said in his opening remarks. "What a gift and what an opportunity."
It was an opportunity that many residents took advantage of, with a turnout so high that the meeting had to be moved to a larger room in the Denver City and County Building directly across the hall from the mayor's office.
"People want to know about this," Matthews told Marijuana Moment in an interview. "It feels good. It's a sign that—at the very least here in Denver—the general public is interested in this."
The agenda for the panel at this first meeting was largely technical. Members made introductions, approved bylaws, selected officers and then spent the majority of the time discussing criteria for law enforcement reporting standards for psilocybin should be, which is required under a provision of the decriminalization initiative.
"The conclusion that we arrived at yesterday is that we have a lot ideas about what reporting standards should look like," he said. "There's not too much of a common practice around identifying demographic information and things like environment and context and the mental state of an individual who's contacted by law enforcement."
The next step for the review panel is to define those reporting standards and finalize them by March 31. Matthews said the body will hold another meeting prior to that deadline, where data analysts from the Denver Police Department and other agencies will offer their perspective. The group will submit its recommendations to the City Council next year.
At the meeting, Matthews posed a challenge to the group: "As appointed officials on this panel, how can we explore and recommend psilocybin to solve some of the most complex problems we're facing as a city—namely Denver's mental and behavioral health challenges—and create a climate where law enforcement especially embraces a culture of compassion over criminalization for drug offenders?"
"Imagine a world with less crime, more empathy, more creativity, more inclusivity, more innovation, where we have access to natural medicines—tools—that have an immediate and long-lasting impact on our health and mental wellness," he said.
Bryan Ortega, a military veteran who used psilocybin to treat his post-traumatic stress disorder, offered the panel of snapshot of that world.
"Psilocybin was my saving grace. Three days into my withdrawal symptoms [from prescription drugs], I was having excruciating pain," Ortega said. "I am living proof and testimony that these medicines work. And there's scientific data and research coming out all the time that say the same thing."
Across the country, people are hearing more of these stories and calls for a different approach to psychedelics. Denver sparked a national movement, with Oakland's City Council following suit and unanimously approving a measure to make psilocybin and other entheogenic substances among the city's lowest law enforcement priorities. Activists there are now moving to place a broader psychedelics legalization model before the Council.
Santa Cruz became the third city to pass a psychedelics decriminalization measure last month after a successful City Council vote. And a ballot initiative to enact the policy change in Washington, D.C. also recently advanced.
California activists are collecting signatures to put psilocybin mushroom legalization on the state ballot.  And in Oregon, a campaign to legalize psilocybin for therapeutic use is underway.
All told, activists in more than 100 cities are pushing for decriminalization, according to the national advocacy group Decriminalize Nature.
Marijuana Decriminalization Approved By Virginia Senate And House
Photo courtesy of Wikimedia/Mushroom Observer.