Feds Warn More CBD Companies Over Health Claims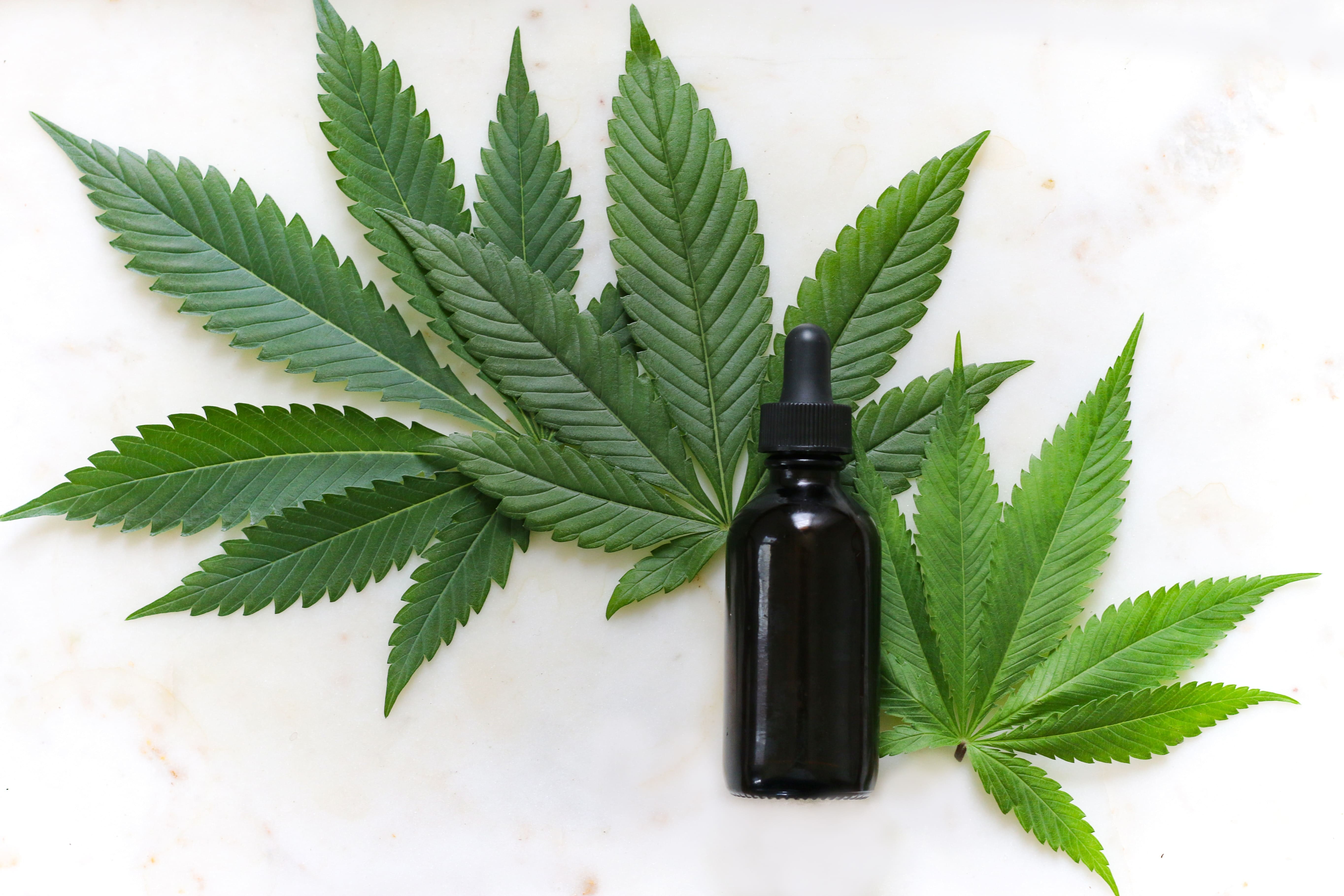 The Federal Trade Commission (FTC) sent letters on Tuesday ordering three companies to stop making unfounded health claims about their CBD products.
"It is illegal to advertise that a product can prevent, treat, or cure human disease without competent and reliable scientific evidence to support such claims," FTC said in a press release about the action.
Though the agency did not name the three companies that received letters, it described their claims.
One firm said on its website that CBD "works like magic" to relieve "even the most agonizing pain" and has been "clinically proven" to treat cancer, Alzheimer's disease, multiple sclerosis, fibromyalgia, cigarette addiction and colitis.
Another company claimed CBD is a "miracle pain remedy" that can also treat treat autism, anorexia, bipolar disorder, post-traumatic stress disorder, schizophrenia, anxiety, depression, Lou Gehrig's Disease (ALS), stroke, Parkinson's disease, epilepsy, traumatic brain injuries, diabetes, Crohn's disease, psoriasis and AIDS.
A third CBD provider sold cannabidiol-infused gummies that it said can treat "the root cause of most major degenerative diseases, including arthritis, heart disease, fibromyalgia, cancer, asthma, and a wide spectrum of autoimmune disorders," according to FTC.
FTC sends warning letters to companies advertising their CBD-infused products as treatments for serious diseases, including cancer, Alzheimer's, and multiple sclerosis: https://t.co/r4TGcRbbRv pic.twitter.com/QAJCNn8oPC

— FTC (@FTC) September 10, 2019
The agency is directing the companies to reply within 15 days with information about steps they have taken to address potential violations of the law, which could lead to injunctions and orders to refund money to consumers.
The latest actions follow several other steps the federal government has taken to push back on marketplace claims about CBD.
In March, FTC and the Food and Drug Administration (FDA) teamed up to send a previous round of letters to three companies for potentially making false or unsubstantiated health claims about their CBD products. In July, FDA issued a warning letter to Curaleaf Inc. about what the agency said were "unsubstantiated claims" the company made about cannabidiol products on its website.
Hemp and its derivatives, including CBD, were legalized under the Farm Bill that was enacted late last year but FDA has not yet created a process to approve the use of the compound in food products or dietary supplements.
Preliminary research has indicated that CBD has the potential to help people struggling with substance use disorders involving alcohol, opioids and stimulants, but to date it has only been federally approved to treat severe seizure disorders in the form of the prescription medication Epidiolex.
"Before making claims about purported health effects of CBD products, advertisers need sound science to support their statements," FTC wrote in a blog post. "The takeaway tip for anyone in the industry is that established FTC substantiation standards apply when advertisers make health-related representations for CBD products."
A separate FTC consumer advisory urges people to "talk with your doctor before you try a healthcare product you find online" and "find out about the product's risks, side effects, and possible interactions with any medications you're taking."
This piece was first published by Forbes.
Photo by Kimzy Nanney.
Illinois Will 'Blow Past' $1 Billion In Legal Marijuana Sales In 2021, Chamber Of Commerce President Says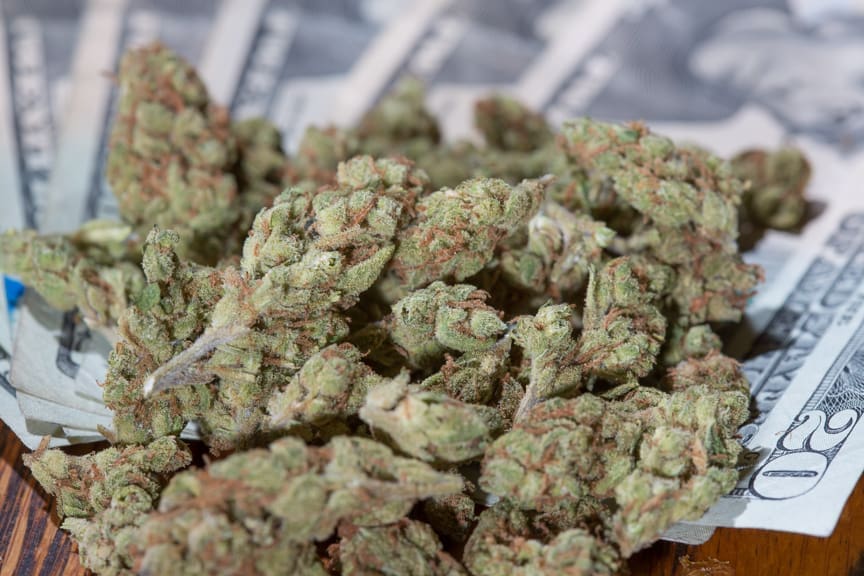 "Are we going to get to a billion dollars? I think we're going to blow past the billion dollars based on the experience in smaller states," the Chamber leader said.
By Elyse Kelly, The Center Square
Illinois's cannabis industry is growing up fast, with adult-use recreational cannabis sales expected to hit $1 billion by year-end.
In March alone, Illinoisans spent $110 million on recreational marijuana.
Todd Maisch, president and CEO of the Illinois Chamber of Commerce, said one factor contributing to Illinois' explosive growth is that most neighboring states haven't legalized marijuana yet.
"What we saw early on in states like Washington and Colorado is they did have demand come in from surrounding states, which frankly benefits our industry and benefits the taxes collected," Maisch said.
Cannabis sales have already surpassed alcohol's tax revenues for the state, and Maisch said he thinks $1 billion estimates are conservative.
"Are we going to get to a billion dollars? I think we're going to blow past the billion dollars based on the experience in smaller states," Maisch said.
There are only a couple of things that could stop Illinois' explosive cannabis market growth, Maisch said. He said that policymakers could ruin things by pushing taxes too high as evidenced by the tobacco market.
"As taxes have gone up and up and up, they've pushed people all the way into the black market or they've created this grey market in which people are ostensibly paying some of the taxes, but they're still getting sources of tobacco products that avoid much of the tax," Maisch said.
The other thing that could head off continued growth is other states opening up recreational-use markets.
"So if you start to see surrounding states go to recreational, that's definitely going to flatten the curve because we're not going to be pulling in demand from other states," Maisch said.
Maisch points out some concerns that accompany the explosion of Illinois's recreational cannabis market including workforce preparedness.
"All of those individuals who are deciding to go ahead and consume this product are really taking themselves out of a lot of job opportunities that they would otherwise be qualified, so there's a real upside and a downside," Maisch said.
While it's easy to track the revenues this industry brings into state coffers, he points out, it will be harder to track the lack of productivity and qualified individuals to operate heavy machinery and other jobs that require employees to pass a drug test.
This story was first published by The Center Square.
DEA Finally Ready To End Federal Marijuana Research Monopoly, Agency Notifies Grower Applicants
Missouri Regulators Derail Medical Marijuana Business Ownership Disclosure Effort With Veto Threat
Missouri regulators say they feel requiring medical marijuana business license ownership disclosures under a House-approved amendment could be unconstitutional, and they may urge the governor to veto the legislation. 
By Jason Hancock, Missouri Independent
An effort by lawmakers to require disclosure of ownership information for businesses granted medical marijuana licenses was derailed on Thursday, when state regulators suggested a possible gubernatorial veto.
On Tuesday, the Missouri House voted to require the Department of Health and Senior Services provide legislative oversight committees with records regarding who owns the businesses licensed to grow, transport and sell medical marijuana.
The provision was added as an amendment to another bill pertaining to nonprofit organizations.
Its sponsor, Rep. Peter Merideth, D-St. Louis, said DHSS's decision to deem ownership records confidential has caused problems in providing oversight of the program. He pointed to recent analysis by The Independent and The Missourian of the 192 dispensary licenses issued by the state that found several instances where a single entity was connected to more than five dispensary licenses.
The state constitution prohibits the state from issuing more than five dispensary licenses to any entity under substantially common control, ownership or management.
On Thursday, a conference committee met to work out differences in the underlying bill between the House and Senate.
Sen. Eric Burlison, a Republican from Battlefield and the bill's sponsor, called the medical marijuana amendment an "awesome idea. I think it's awesome."
However, he said opposition from the department puts the entire bill in jeopardy.
"The department came to me," he said, "and said they felt that this was unconstitutional."
DHSS has justified withholding information from public disclosure by pointing to a portion of the medical marijuana constitutional amendment adopted by voters in 2018 that says the department shall "maintain the confidentiality of reports or other information obtained from an applicant or licensee containing any individualized data, information, or records related to the licensee or its operation… ."
Alex Tuttle, a lobbyist for DHSS, said if the bill were to pass with the medical marijuana amendment still attached, the department may recommend Gov. Mike Parson veto it.
The threat of a veto proved persuasive, as several members of the conference committee expressed apprehension about the idea of the amendment sinking the entire bill.
Merideth said the department's conclusion is incorrect. And besides, he said, the amendment is narrowly tailored so that the information wouldn't be made public. It would only be turned over to legislative oversight committees.
Rep. Jered Taylor, R-Republic, chairman of the special committee on government oversight, said the amendment is essential to ensure state regulators "are following the constitution, that they're doing what they're supposed to be doing."
The medical marijuana program has faced intense scrutiny in the two years since it was created by voters.
A House committee spent months looking into widespread reports of irregularities in how license applications were scored and allegations of conflicts of interest within DHSS and a private company hired to score applications.
In November 2019, DHSS received a grand jury subpoena, which was issued by the United States District Court for the Western District. It demanded the agency turn over all records pertaining to four medical marijuana license applications.
The copy of the subpoena that was made public redacted the identity of the four applicants at the request of the FBI. Lyndall Fraker, director of medical marijuana regulation, later said during a deposition that the subpoena wasn't directed at the department but rather was connected to an FBI investigation center in Independence.
More recently, Parson faced criticism for a fundraiser with medical marijuana business owners for his political action committee, Uniting Missouri.
The group reported raising $45,000 in large donations from the fundraiser. More than half of that money came from a PAC connected to Steve Tilley, a lobbyist with numerous medical marijuana clients who has been under FBI scrutiny for more than a year.
This story was first published by Missouri Independent.
GOP Senator Who Trashed Marijuana Banking Amendment Years Ago Is Now Cosponsoring Reform Bill
Colorado Sold More Than Half A Billion Dollars In Legal Marijuana In 2021's First Three Months
More than $10.5 billion in cannabis has been sold in Colorado since it was legalized in 2014. Those sales translate into over $1.7 billion in tax revenue that goes towards public schools, infrastructure projects and local government programs.
By Robert Davis, The Center Square
Colorado's marijuana sales eclipsed the half-billion dollar mark in the first quarter of 2021, the state Department of Revenue (DOR) said on Tuesday.
In all, marijuana sales were over $560 million between January and March. More than $10.5 billion in marijuana has been sold in Colorado since it was legalized in 2014.
Those sales translate into over $1.7 billion in tax revenue that goes towards public schools, infrastructure projects and local government programs.
DOR compiles its monthly marijuana sales report by adding the state's medical and recreational sales together. The total does not include marijuana accessories or any products that do not contain medical marijuana.
Marijuana sales reached $207 million in the month of March alone. In exchange, the state collected $39.6 million in taxes.
Marijuana tax revenue is collected through three state taxes: a 2.9 percent sales tax on marijuana sold in stores, a 15 percent tax on retail marijuana and a 15 percent retail marijuana excise tax.
State law requires 71 percent of the total to be remitted to the marijuana tax cash fund, a budget account that is statutorily required to fund health care, health education, substance abuse prevention and treatment programs and law enforcement.
The remaining 29 percent is then subdivided between the state public school fund and the general fund. Schools receive just over 12 percent of the total while the general fund receives greater than 15 percent.
In April, the public school fund received over $14 million. The account supports school construction projects and is controlled by the School Board Investment Fund, a three-member panel responsible for maintaining the fund's capital that was established in 2016.
Meanwhile, the marijuana tax cash fund received over $16 million and the general fund received $3.5 million.
This story was first published by The Center Square.
Congressional Bill To Federally Legalize Marijuana Filed By Republican Lawmakers