Ethics Commission Denies Anti-Marijuana Group's Request To Hide Donor Information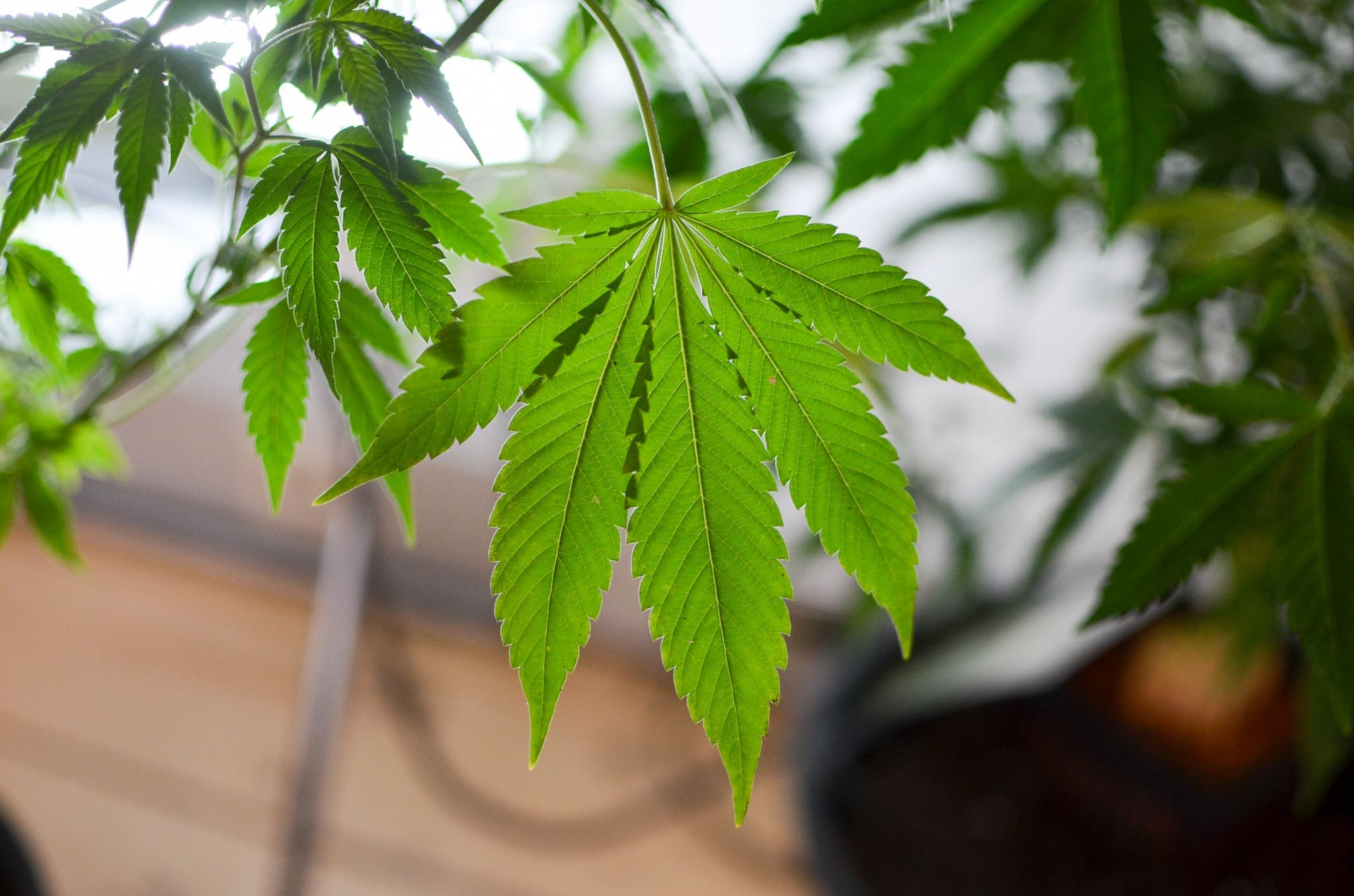 A New York ethics commission said on Tuesday that it would not grant a financial disclosure exemption to the lobbying arm of prohibitionist group Smart Approaches to Marijuana (SAM).
The denial comes one week after it was first reported that SAM Action made the request, which drew sharp criticism from reform advocates and even one prominent anti-legalization figure. SAM said it wanted to avoid disclosing information about donors that contributed to its efforts to oppose cannabis legalization in the state out of concern that they'd be harassed by prohibition opponents.
"Leadership within our organization faces near-daily harassment through written communication, especially on online social media platforms, which we accept because of our public persona," Luke Niforatos, senior policy advisor for SAM, said in the request, which was filed August 5. "However, these donors should not bear the same burden, especially when, for some, it will serve as a constant remind of painful personal circumstances."
"We do not present the concerns associated with faceless deep-pocketed corporate interests," he wrote. "Although we are seeking an exemption with respect to all sources, our concern is exclusively for individual donors. We do not have an issue with the disclosure of entities. We, however, rarely receive contributions from non-individual sources."
But on Tuesday, the New York State Joint Commission On Public Ethics (JCOPE) rejected the petition.
The Times Union reported that JCOPE Commissioner George Weissman said SAM Action's application didn't "meet what we require under the law."
Marijuana Moment reached out to SAM for comment on the denial but a representative did not respond by the time of publication.
"JCOPE's regulations have unfortunately been manipulated to favor corporations and large national advocacy groups who hide their donors through loopholes in state laws," SAM President Kevin Sabet told The Times Union.
"Existing state and federal law recognize that disclosure may cause injury to those wishing to participate in debates about our public policy and have a chilling effect on free speech," he said. "This is especially true in our case given the number of victims of drugs and those in recovery who support our organization across the country."
SAM is able to appeal the denial, and Sabet said that the group is exploring its options.
As a 501(c)(4) lobbying organization focused on social welfare, SAM and other organizations, including those that advocate for legalization, are generally exempt from disclosing donor information at the federal and state levels. But New York does not carve out such exemptions, instead providing a petition process so that such organizations can plead their case as to why an exemption would be necessary.
The requesting party must establish that there's a "substantial likelihood" that disclosing donor information would expose them to "harm, threats, harassment or reprisal." SAM said it was especially important to receive the exemption due to the potential impact of disclosure on donors's ability to "maintain ordinary business operations."
Advocates were quick to question the motives of the request. And criticism compounded when—one day after the Times Union reported on the petition—SAM announced it was launching a series aimed at bringing "light to the role marijuana industry donations play in state-level marijuana legalization efforts."
The request didn't sit well with some individuals who support SAM's mission, either. Alex Berenson, who authored a widely disputed book that attempts to link marijuana to violence and severe mental illness, pushed back when SAM's Massachusetts chapter argued that the cannabis community "has largely used aggressive mob tactics to try & quiet the masses," justifying an exemption.
"Plenty of controversial causes," Berenson said. "The rules are the rules."
I can't believe I'm saying this but I'm with @tomangell. Plenty of controversial causes. The rules are the rules.

— Alex Berenson (@AlexBerenson) September 5, 2019
SAM's lobbying activities were particularly pronounced in New York this year, as lawmakers and Gov. Andrew Cuomo (D) spent months negotiating the details of cannabis legalization legislation that ultimately was not enacted.
Civil Rights Groups Push To End Criminalization Of Marijuana And Other Drugs
Photo courtesy of Philip Steffan.
Bipartisan Lawmakers Circulate Letter Urging FDA To Back Off CBD Companies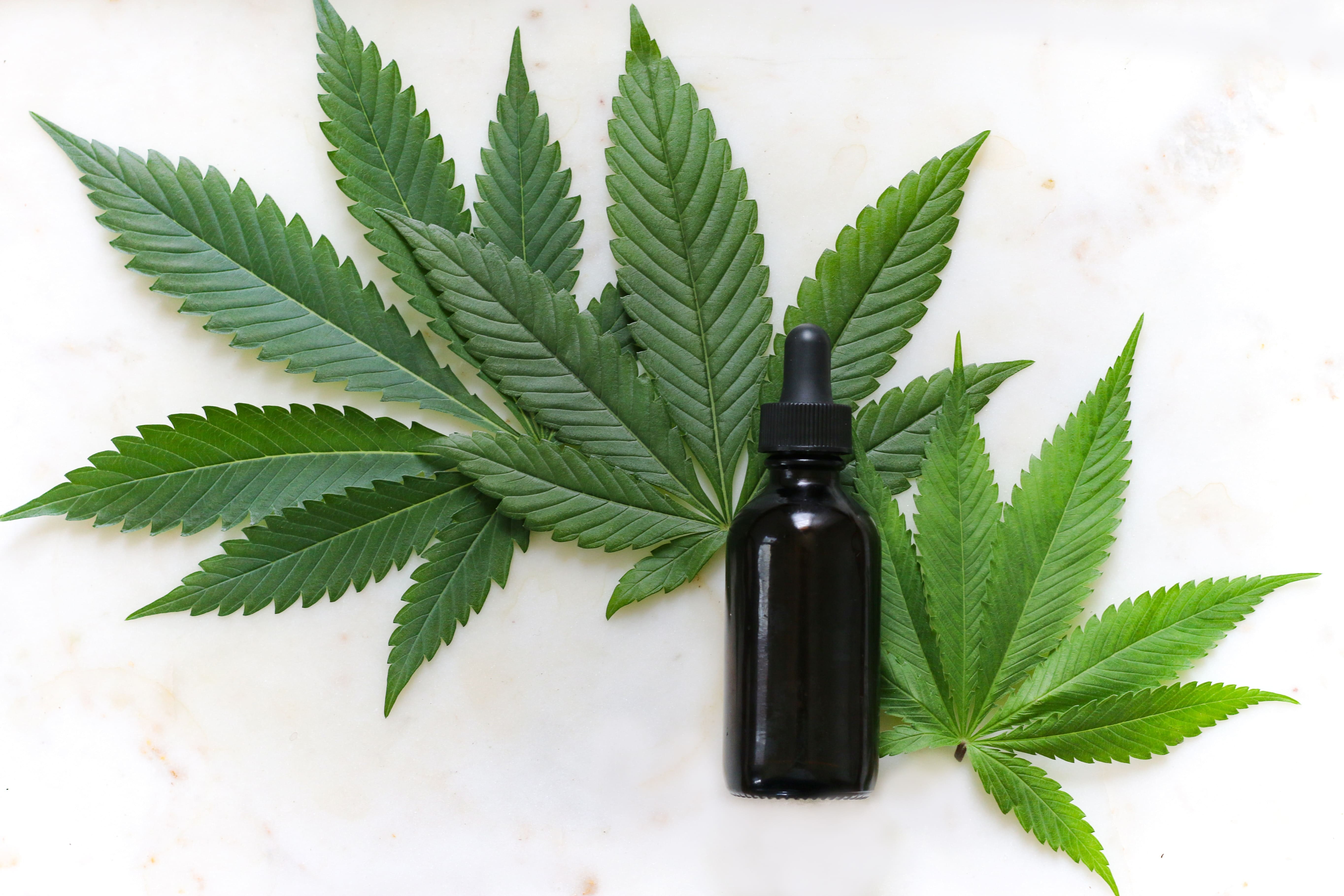 A bipartisan pair of lawmakers are circulating a sign-on letter asking colleagues to join them in urging the Food and Drug Administration (FDA) to back off companies that are selling CBD products in a responsible manner.
The "Dear Colleague" letter, which is being led by Reps. Chellie Pingree (D-ME) and James Comer (R-KY), emphasizes that hemp and CBD were federally legalized under the 2018 Farm Bill and argues that the lack of regulations for such products is creating industry uncertainty that's inhibiting economic opportunities.
The letter was first reported by the U.S. Hemp Roundtable, which is asking its supporters to encourage their representatives to sign on.
FDA has said it is in the process of developing rules for the non-intoxicating compound, including a potential alternative regulatory pathway allowing for CBD to be added to the food supply and as dietary supplements. That could take years, however, as former FDA Commissioner Scott Gottlieb has noted.
In the meantime, the agency is being selective about enforcement action against companies that make unsanctioned claims about their products while also maintaining that all businesses selling CBD food items are violating the law.
The lawmakers aren't satisfied. They described FDA's regulatory timeframe as "untenable," particularly because the U.S. Department of Agriculture is expected to release its rules for hemp "any day now," and an official revealed this month that its draft regulations are currently undergoing final White House and Department of Justice review.
The members of Congress added that FDA's current approach to CBD has "created significant regulatory and legal uncertainty for participants in this quickly evolving industry."
"Given the widespread availability of CBD products, growing consumer demand, and the expected surge in the hemp farming in the near future, it's critical that FDA act quickly to provide legal and regulatory clarity to support this new economic opportunity," they wrote.
"Please join us in signing this bipartisan letter to Acting FDA Commissioner Ned Sharpless urging the agency to adopt a risk-based policy of enforcement discretion that targets bad actors while eliminating uncertainty for responsible industry stakeholders and consumers. Additionally, we are requesting that FDA to issue an interim final rule to regulate CBD as a dietary supplement and food additive."
In the letter to Sharpless that Pingree and Comer are asking fellow lawmakers to sign, they laid out two requests for FDA.
First, the agency should "promptly issue guidance announcing a policy of enforcement discretion that maintains FDA's current risk-based enforcement approach towards hemp-derived CBD products." And second, it should "consider issuing an interim final rule, pending issuance of a permanent final rule, to establish a clear regulatory framework for CBD as a dietary supplement and food additive."
The lawmakers added that they appreciate that FDA has pursued "enforcement actions against the worst offenders," but that "it can do so while eliminating regulatory uncertainty for farmers, retailers, and consumers."
"Without a formal enforcement discretion policy, anyone participating in the growing marketplace for legal hemp-derived products will continue to face significant legal and regulatory uncertainty," they wrote.
Though issuing guidance on a "policy of enforcement discretion" wouldn't be a codified law allowing companies to market CBD in the food supply, it would demonstrate to the industry that some protections are in place while FDA continues to navigate the rulemaking process.
Lawmakers have until Tuesday to sign the letter to FDA.
Read the Dear Colleague invitation and CBD letter to FDA below:
Pingree Comer CBD Letter by Marijuana Moment on Scribd
Photo by Kimzy Nanney.
Marijuana Banking Bill Will Get A Full House Floor Vote This Month
A bipartisan bill to protect banks that service marijuana businesses will get a House floor vote by the end of the month, the office of Majority Leader Steny Hoyer (D-MD) confirmed to Marijuana Moment on Friday.
House leadership announced the decision to Democratic lawmakers at a closed-door meeting on Thursday.
"Mr. Hoyer said at the Whip meeting yesterday that he intends to move it this month," a Hoyer staffer said in an email. "We're discussing it with Members, but it hasn't been scheduled just yet."
Prior to confirmation from Hoyer's office, four sources initially described the development to Marijuana Moment, with some saying the vote would be made under suspension of the rules—a procedure that is generally reserved for non-controversial legislation.
Voting on suspension would require two-thirds of the chamber (290 members) to vote in favor of the Secure and Fair Enforcement (SAFE) Banking Act in order for it to pass. The bill, which cleared the House Financial Services Committee in March, currently has 206 cosponsors, including 26 Republicans.
No amendments would be allowed to be added on the floor under the suspension process.
Problems could arise if lawmakers aren't able to rally additional votes from conservative members or if there's pushback over the strategy from progressive lawmakers, though it is unlikely Democratic leadership would advance the bill if they didn't believe they have the votes for passage.
While interest in resolving the banking issue is generally bipartisan, it's within reason to assume that lawmakers on both sides of the aisle might have wanted the opportunity to offer provisions such as extending protections to hemp businesses or adding language promoting social equity policies. That said, it is possible that leadership could file an entirely new piece of legislation that is similar to the SAFE Banking Act but contains modified provisions negotiated with key members and use that as the vehicle for floor action.
Many expected cannabis banking legislation to receive a floor vote before the August recess, but that did not come to fruition.
In any case, the development comes as the Senate Banking Committee is also preparing to hold a vote on marijuana banking legislation, with Chairman Mike Crapo (R-ID) announcing on Thursday that his panel is "working to try to get a bill ready." He didn't offer a timeline, however, other than saying he hoped to advance the legislation by the end of the year.
While sources told Marijuana Moment that Hoyer made his decision to allow cannabis banking vote following an earlier Wednesday meeting on the issue, it is likely that building momentum in the GOP-controlled Senate added to pressure on the House to act so that Democrats wouldn't be seen as lagging behind Republicans on cannabis reform, an issue the party has sought to take political ownership of.
Following Crapo's statement on advancing the banking legislation, Rep. Ed Perlmutter (D-CO), chief sponsor of the SAFE Banking Act, told Marijuana Moment that he welcomes the senator's "commitment to resolve the banking conflicts that have been created by the misalignment in state and federal law on the issue of cannabis."
"I remain focused on passing the SAFE Banking Act out of the House and look forward to working with my colleagues in the Senate as they take up the SAFE Banking Act or work to develop and pass similar legislation," he said.
Banking access is largely seen as one of the most achievable pieces of cannabis legislation that stands to pass this Congress. Advocates and reform-minded lawmakers view it as one of the first steps on the path toward ending federal marijuana prohibition.
"We are seeing the blueprint in action and moving forward on critical legislation to protect state legal cannabis banking," Rep. Earl Blumenauer (D-OR) told Marijuana Moment, referring to a memo he sent to House leadership last year outlining a committee-by-committee process for passing incremental cannabis bills leading up to major legislation to end federal prohibition. "Earlier this summer, the House passed protections for state and tribal cannabis laws. In the most cannabis friendly Congress in history, we need to keep up this momentum. There is still much to be done."
There has been some disagreement within advocacy circles about whether it's prudent to pass legislation viewed as primarily favorable to the industry before advancing comprehensive legislation that deschedules cannabis and takes steps to repair the harms of prohibition enforcement.
"It is our hope that after the successful passage of the SAFE Banking Act in the House, we will be able to advance legislation that ends the federal criminalization of cannabis once and for all," Justin Strekal, political director of NORML, told Marijuana Moment. "Now is our time to demonstrate that marijuana law reform is both good policy and good politics."
"We will not stop until otherwise law-abiding Americans are no longer discriminated against or criminalized due to the past or future choice to consume cannabis," he said.
Neal Levine, CEO of the Cannabis Trade Federation, told Marijuana Moment that the group is "delighted that the U.S. House of Representatives is on the brink of passing a landmark piece of cannabis policy legislation that modernizes our antiquated banking laws to reflect the will of the people."
"This is welcomed and long overdue news for the over 200,000 employees that work in the industry, cannabis businesses, and for public safety in the communities in which we operate," he said. "Once the SAFE Banking Act passes the U.S. House, we call on the U.S. Senate to move quickly to protect our businesses and our workers."
Pressure has been building all year from stakeholders and policymakers alike to get the legislation passed. Endorsements aren't just coming from reform groups, either; 50 state banking associations, the National Association of State Treasurers, the top financial regulators of 25 states, a majority of state attorneys general and bipartisan governors of 20 states have also voiced support for the SAFE Banking Act.
Earlier this month, the head of the American Bankers Association predicted that the bill would be passed in the House "as early as September."
This story was updated to add comment from Perlmutter and Hoyer's office.
New 'Marijuana 1-to-3 Act' Would Reclassify Cannabis Under Federal Law
Another bill to reschedule marijuana was filed in Congress on Thursday.
Rep. Greg Steube (R-FL) introduced the legislation, which is titled the "Marijuana 1-to-3 Act." True to its name, the bill would simply require the attorney general to move cannabis from Schedule I to Schedule III under the Controlled Substances Act, with the aim of increasing research on the drug's effects.
"As marijuana is legalized for medical and recreational use across the United States, it is important that we study the effects of the substance and the potential impacts it can have on various populations," Steube said in a press release. "By rescheduling marijuana from a schedule I controlled substance to a schedule III controlled substance, the opportunities for research and study are drastically expanded.
Today, I introduced a bill to reschedule marijuana from a schedule I to a schedule III controlled substance. The Marijuana 1-to-3 Act will allow additional research to be done on the benefits of marijuana by removing bureaucratic red tape. https://t.co/w45WAKHBr9

— Congressman Greg Steube (@RepGregSteube) September 12, 2019
"With this rescheduling, researchers can now access federal funds to research this substance and determine its medical value," he said.
The press release came hours after a bipartisan pair of lawmakers introduced separate legislation to reschedule marijuana, also to Schedule III.
That bill contained additional provisions that would require federal agencies to develop research agendas for marijuana within one year of its enactment and also establish a system whereby universities could be designated as "Centers of Excellence in Cannabis Research" if they conducted comprehensive studies on issues related to marijuana.
Rep. Matt Gaetz (R-FL), who is a sponsor of the broader research bill, is also cosponsoring Steube's more focused rescheduling proposal.
It's not clear why Steube chose to file his own reclassification bill or whether the other legislation's additional provisions were a factor.
The congressman's two-page bill states that "the Attorney General of the United States shall, by order not later than 60 days after the date of enactment of this section, transfer marijuana…from schedule I of such Act to schedule III of such Act."
"We hear every day about the positive health benefits of marijuana," Steube said. "Whether it's young children with seizure disorders, or veterans suffering from chronic pain, it is clear that there are medical benefits to marijuana and I think it's time we remove the bureaucratic red tape that prevents us from thoroughly studying this substance."
While he emphasized that the intent of his legislation is to encourage research into marijuana, placing cannabis in Schedule III would also have implications for marijuana businesses, who are currently ineligible for federal tax deductions under an Internal Revenue Code section that applies to anyone "trafficking in controlled substances" in Schedule I or II.
Read the full text of the bill below: 
Marijuana 1-to-3[1] by Marijuana Moment on Scribd
Former Anti-Legalization Clinton Cabinet Official Files Marijuana Reclassification Bill In Congress
Photo by Ndispensable.