Ethics Commission Denies Anti-Marijuana Group's Request To Hide Donor Information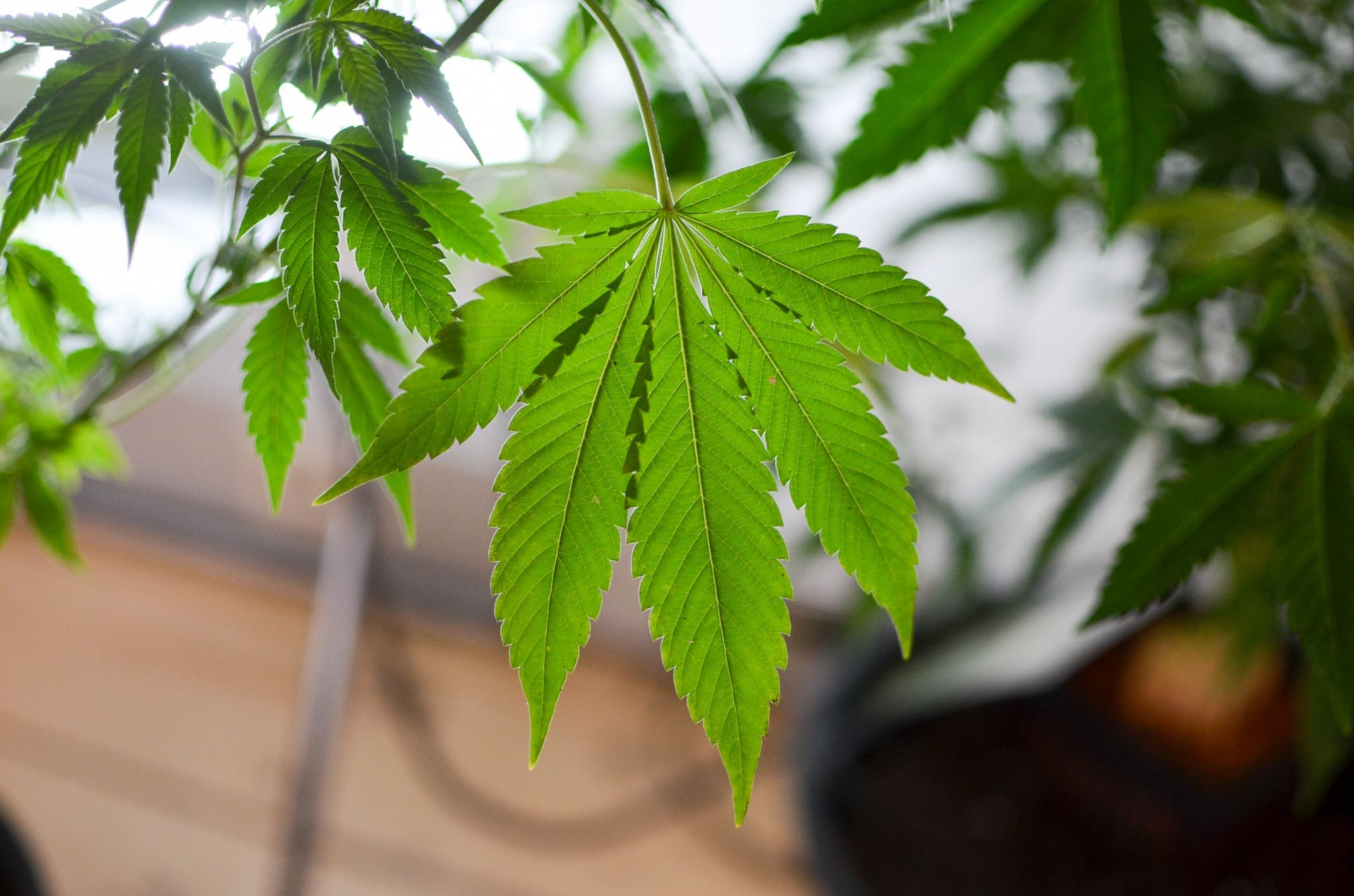 A New York ethics commission said on Tuesday that it would not grant a financial disclosure exemption to the lobbying arm of prohibitionist group Smart Approaches to Marijuana (SAM).
The denial comes one week after it was first reported that SAM Action made the request, which drew sharp criticism from reform advocates and even one prominent anti-legalization figure. SAM said it wanted to avoid disclosing information about donors that contributed to its efforts to oppose cannabis legalization in the state out of concern that they'd be harassed by prohibition opponents.
"Leadership within our organization faces near-daily harassment through written communication, especially on online social media platforms, which we accept because of our public persona," Luke Niforatos, senior policy advisor for SAM, said in the request, which was filed August 5. "However, these donors should not bear the same burden, especially when, for some, it will serve as a constant remind of painful personal circumstances."
"We do not present the concerns associated with faceless deep-pocketed corporate interests," he wrote. "Although we are seeking an exemption with respect to all sources, our concern is exclusively for individual donors. We do not have an issue with the disclosure of entities. We, however, rarely receive contributions from non-individual sources."
But on Tuesday, the New York State Joint Commission On Public Ethics (JCOPE) rejected the petition.
The Times Union reported that JCOPE Commissioner George Weissman said SAM Action's application didn't "meet what we require under the law."
Marijuana Moment reached out to SAM for comment on the denial but a representative did not respond by the time of publication.
"JCOPE's regulations have unfortunately been manipulated to favor corporations and large national advocacy groups who hide their donors through loopholes in state laws," SAM President Kevin Sabet told The Times Union.
"Existing state and federal law recognize that disclosure may cause injury to those wishing to participate in debates about our public policy and have a chilling effect on free speech," he said. "This is especially true in our case given the number of victims of drugs and those in recovery who support our organization across the country."
SAM is able to appeal the denial, and Sabet said that the group is exploring its options.
As a 501(c)(4) lobbying organization focused on social welfare, SAM and other organizations, including those that advocate for legalization, are generally exempt from disclosing donor information at the federal and state levels. But New York does not carve out such exemptions, instead providing a petition process so that such organizations can plead their case as to why an exemption would be necessary.
The requesting party must establish that there's a "substantial likelihood" that disclosing donor information would expose them to "harm, threats, harassment or reprisal." SAM said it was especially important to receive the exemption due to the potential impact of disclosure on donors's ability to "maintain ordinary business operations."
Advocates were quick to question the motives of the request. And criticism compounded when—one day after the Times Union reported on the petition—SAM announced it was launching a series aimed at bringing "light to the role marijuana industry donations play in state-level marijuana legalization efforts."
The request didn't sit well with some individuals who support SAM's mission, either. Alex Berenson, who authored a widely disputed book that attempts to link marijuana to violence and severe mental illness, pushed back when SAM's Massachusetts chapter argued that the cannabis community "has largely used aggressive mob tactics to try & quiet the masses," justifying an exemption.
"Plenty of controversial causes," Berenson said. "The rules are the rules."
I can't believe I'm saying this but I'm with @tomangell. Plenty of controversial causes. The rules are the rules.

— Alex Berenson (@AlexBerenson) September 5, 2019
SAM's lobbying activities were particularly pronounced in New York this year, as lawmakers and Gov. Andrew Cuomo (D) spent months negotiating the details of cannabis legalization legislation that ultimately was not enacted.
Civil Rights Groups Push To End Criminalization Of Marijuana And Other Drugs
Photo courtesy of Philip Steffan.
Federal Grants For Hemp Farmers Should Be Expanded, State Agriculture Departments Demand At Annual Meeting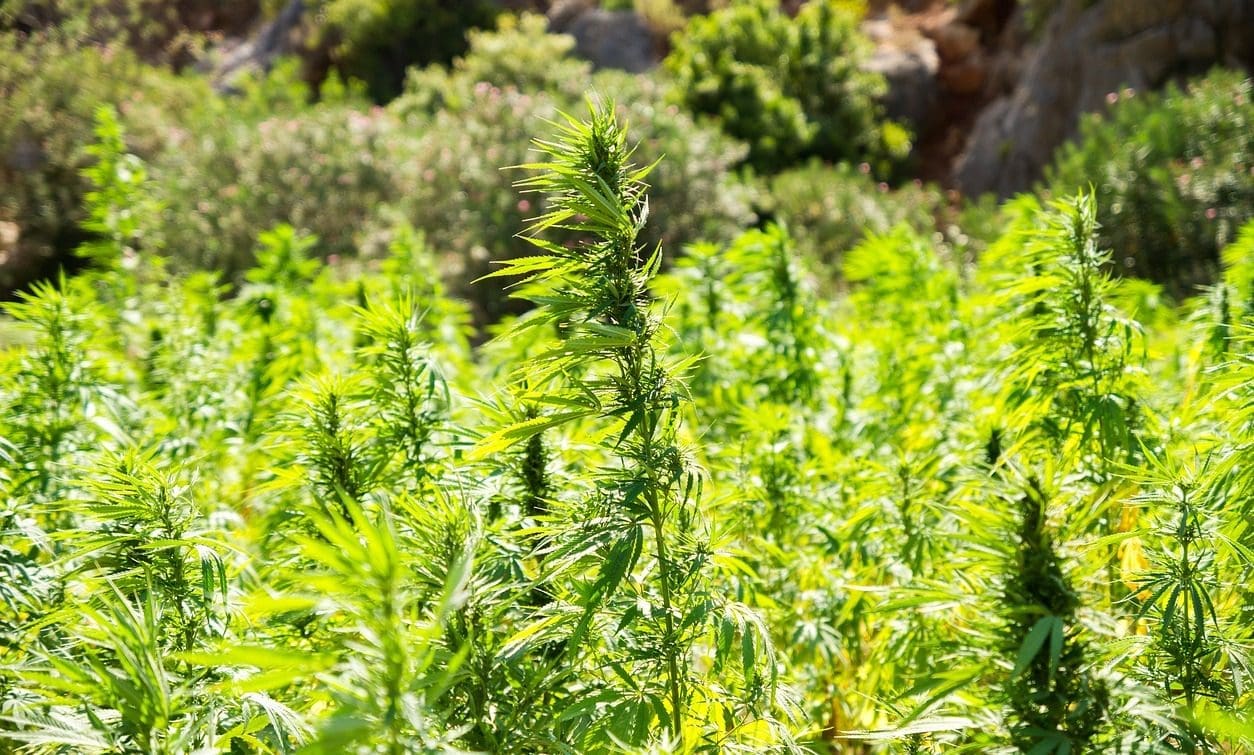 The National Association of State Departments of Agriculture (NASDA) is urging the U.S. Department of Agriculture (USDA) to give hemp two different classifications depending on its intended use in order to expand access to federal grant programs.
Members of NASDA agreed last week to amend its organizational policy on USDA's Specialty Crop Block Grant Program. They are now calling for two distinct categories for hemp, requesting that the federal agency allow businesses to designate the crop as either a specialty crop or agronomic commodity.
That's consistent with a request that was included in a spending bill report from the Senate Appropriations Committee that was approved last month.
While the requested change may seem largely technical, it would make it so hemp farmers could have greater access to grants that stakeholders say would provide them with valuable resources as the industry continues to evolve. It's not clear if USDA will follow through, but NASDA is an influential body that represents agriculture departments in all 50 states and four U.S. territories.
The new policy that the organization adopted during its annual meeting states that "NASDA supports the dual designation for hemp as a specialty crop based on the manner and purpose for which it is grown," and it also "supports expanding the Specialty Crop Block Grant Program funding eligibility to hemp crops with horticultural uses."
Jonathan Miller, general counsel for the U.S. Hemp Roundtable, told Marijuana Moment that the group is "really excited that NASDA is so working so closely with our industry to help identify solutions to support hemp farmers, and this is a technical issue, but it could open the door for funding and other support that hemp farmers so desperately need right now."
What NASDA seems to be doing with this latest action is aligning its policy with the Senate appropriations report for fiscal year 2022, Herrick Fox, co-chair of the government relations committee at the National Industrial Hemp Council (NIHC) who previously spent 15 years working in USDA, told Marijuana Moment.
He said that the "only reason" hemp didn't receive the dual designation from USDA in the first place is because "I think all the federal agencies are still trying to get used to the idea of hemp as a legal agricultural product—and in the first years following legalization, there was some unspoken reticence."
NASDA CEO Barb Glenn said in a press release that "allowing hemp to be designated as both a specialty crop and a traditional commodity recognizes the crop's up-and-coming nature and assures new farmers will be supported in their decisions to grow the crop for either food, fiber or horticultural use."
"As the regulators and stewards of healthy agricultural industries in their states, NASDA members have been the leading voice for supporting the hemp industry since hemp's inclusion in the 2014 Farm Bill," she said. "This action would be another important step in helping hemp achieve long-term sustainability."
USDA has made clear its intent to support the burgeoning industry.
For example, the agency recently announced that it is teaming up with university researchers to figure out the best ways to keep weeds (not the marijuana kind) out of hemp.
USDA also announced last month that it is moving forward with a large-scale survey to gain insight into the hemp market.
After requesting permission from the White House earlier this year to conduct the survey of about 20,000 hemp farmers, the agency's National Agricultural Statistics Service recently said that the forms are being finalized to be filled out via mail or online.
USDA is asking questions about plans for outdoor hemp production, acreage for operations, primary and secondary uses for the crop and what kinds of prices producers are able to bring in. The questionnaire lists preparations such as smokeable hemp, extracts like CBD, grain for human consumption, fiber and seeds as areas the department is interested in learning about.
Last year, USDA announced plans to distribute a separate national survey to gain insights from thousands of hemp businesses that could inform its approach to regulating the industry.
That survey is being completed in partnership with National Association of State Departments of Agriculture and the University of Kentucky. The department said it wanted to learn about "current production costs, production practices, and marketing practices" for hemp.
There's still much to learn about the burgeoning market, even as USDA continues to approve state regulatory plans for the crop. Most recently, the agency approved a hemp plan submitted by Colorado, where officials have consistently insisted that the state intends to be a leader in the space.
While USDA's final rule for hemp took effect on March 22, the agency is evidently still interested in gathering information to further inform its regulatory approach going forward. Industry stakeholders say the release of the final rule is a positive step forward that will provide businesses with needed guidance, but they've also pointed to a number of policies that they hope to revise as the market matures such as USDA's hemp testing requirements.
The federal Small Business Administration's Office of Advocacy expressed a similar sentiment in a blog post in February, writing that it is "pleased with some of the changes that [USDA] has made to the rule, as they offer more certainty and are less burdensome to small farmers," but "some concerns remained unaddressed in the final rule."
USDA announced in April that it is teaming up with a chemical manufacturing company on a two-year project that could significantly expand the hemp-based cosmetics market.
Meanwhile, the U.S. Department of Energy (DOE) announced last month that it is sponsoring a project to develop hemp fiber insulation that's designed to be better for the environment and public health than conventional preparations are.
IRS Official Offers Tax Advice To Marijuana Businesses And Says Feds Expect Industry To Keep Growing
Photo courtesy of Pixabay.
IRS Official Offers Tax Advice To Marijuana Businesses And Says Feds Expect Industry To Keep Growing
The Internal Revenue Service (IRS) says it expects the marijuana industry to continue to grow, and it's offering some tips to cannabis businesses on staying compliant with taxes while the plant remains federally prohibited.
In a blog post on Monday, IRS's De Lon Harris said that the "evolving and complex issue my organization has been focused on is the tax implications for the rapidly growing cannabis/marijuana industry."
"The specific rules and regulations regarding how [marijuana] is taxed at the federal level provides the IRS an opportunity to promote voluntary compliance, not only through audits, but also through outreach and education," he said, noting the rapid expansion of state-legal cannabis markets. "And while there are 14 states that still ban cannabis use, we expect both unlicensed and licensed marijuana businesses to grow."
"It's tricky from a business perspective, because even though states are legalizing marijuana and treating its sale as a legal business enterprise, it's still considered a Schedule 1 controlled substance under federal law," Harris wrote. "That means a cannabis/marijuana business has additional considerations under the law, creating unique challenges for members of the industry."
The official, who serves as commissioner of IRS's Small Business/Self Employed (SB/SE) Examination division, recognized that the status quo means that marijuana businesses are forced to operate on a largely cash-only basis, and federal prohibition also means that companies in the sector are precluded to taking key tax deductions.
However, while the tax statute known as 280E means the industry is ineligible for most federal tax deductions and credits, he noted that marijuana firms "can deduct their cost of goods sold, which is basically the cost of their inventory."
"What isn't deductible are the normal overhead expenses, such as advertising expenses, wages and salaries, and travel expenses, to name a few," Harris said. "I understand this nuance can be a challenge for some business owners, and I also realize small businesses don't always have a lot of resources available to them.
The official previewed a new "Cannabis/Marijuana Initiative" the agency is launching that will provide specific job training to tax officials to effectively carry out audits within the industry, ensure that there's consistency in the IRS's policy for cannabis, work with stakeholders to ensure tax compliance and help to identify non-compliant businesses.
"I'm very focused on the success of this strategy because it's very important for business owners to understand that under our nation's tax laws, and specifically Internal Revenue Code 61, all income is taxable, even if someone is running a business that's considered illegal under federal law," he said. "This is a truly groundbreaking effort for our agency."
"Our strategy is not limited to pushing information out via our website in the hope that business owners will find it. I've made it a priority for my SB/SE organization to engage with the cannabis/marijuana industry through speaking events and other outreach. I have done three of these types of events over the last year, and what I have heard is a genuine desire to comply with the tax laws regarding the industry. Through this extended outreach, we hope to help small business owners and others fully understand the unique tax rules before there are any compliance issues."
"Since the unique circumstances of the cannabis industry can make tax preparation challenging, I hope that new and experienced business owners take my advice in this post and use our resources to ensure they understand their tax obligations and avoid penalties associated with non-compliance," the blog post concludes. "We're always here to help with tools, information and guidance."
This is yet another signal that while marijuana remains federally illegal, agencies are increasingly recognizing that a policy shift is happening in states and may well be on the horizon at the congressional level.
As leadership in the House and Senate work to advance legislation to deschedule cannabis, lawmakers have also pushed to enact clear, statutory protections for financial institutions that work with state-legal marijuana businesses. And that would be accomplished through House-passed standalone legislation, or an amendment that was attached to a defense spending bill this week.
In the interim, banks and credit unions are operating under 2014 guidance from the Financial Crimes Enforcement Network (FinCEN) that lays out reporting requirements for those that choose to service the marijuana industry. FinCEN released a report last week showing that there were 706 financial institutions that said they were actively serving cannabis clients as of the last quarter.
IRS separately hosted a forum last month dedicated to tax policy for marijuana businesses and cryptocurrency.
The seminar, which was presented by a representative of the National Association of Tax Professionals (NATP), examined issues such as allowable tax deductions while cannabis remains federally illegal and how different states approach taxing marijuana. It also covered issues related to paying taxes on earnings in Bitcoin and other forms of digital currency.
Earlier this year, IRS Commissioner Charles Rettig told Congress that the agency would "prefer" for state-legal marijuana businesses to be able to pay taxes electronically, as the current largely cash-based system under federal cannabis prohibition is onerous and presents risks to workers.
Former Treasury Secretary Steven Mnuchin said in 2019 that he'd like to see Congress approve legislation resolving the cannabis banking issue and he pointed to the fact that IRS has had to build "cash rooms" to deposit taxes from those businesses as an example of the problem.
IRS released updated guidance on tax policy for the marijuana industry last year, including instructions on how cannabis businesses that don't have access to bank accounts can pay their tax bills using large amounts of cash.
The update appears to be responsive to a Treasury Department internal watchdog report that was released earlier in the year. The department's inspector general for tax administration had criticized IRS for failing to adequately advise taxpayers in the marijuana industry about compliance with federal tax laws. And it directed the agency to "develop and publicize guidance specific to the marijuana industry."
Harris's predecessor at IRS SB/SE also participated in an informational webinar in December, offering candid insights on a variety of cannabis industry issues from the federal perspective.
Marijuana Arrests Dropped Sharply In 2020 As Both COVID And Legalization Spread, FBI Data Shows
Massachusetts Lawmakers Discuss Drug Decriminalization And Safe Injection Sites At Hearing
Massachusetts lawmakers on Monday heard testimony on separate proposals to decriminalize drug possession and establish a pilot program for safe injection facilities where people could use illicit substances in a medically supervised environment to prevent overdose deaths and facilitate treatment.
The state legislature's Joint Committee on Mental Health, Substance Use and Recovery held a hearing on the harm reduction proposals, with experts and people personally impacted by substance misuse advocating for new approaches to drugs that destigmatize addiction and offer people resources outside of a criminal justice context.
The decriminalization bill would replace criminal penalties for the possession of any controlled substance with a civil fine of up to $50. To avoid the fine, individuals could enroll in a "needs screening to identify health and other service needs, including but not limited to services that may address any problematic substance use and mental health conditions, lack of employment, housing, or food, and any need for civil legal services."
For the safe injection site legislation, the state would establish a 10-year pilot program where at least two facilities would "utilize harm reduction tools, including clinical monitoring of the consumption of pre-obtained controlled substances in the presence of trained staff, for the purpose of reducing the risks of disease transmission and preventing overdose deaths."
A separate, less far-reaching bill that was added to the agenda in a late addition would direct the Department of Public Health to simply "evaluate the feasibility" of safe consumption sites and then report back to lawmakers by July 31, 2022..
The joint committee listened to academics, health professionals, lawmakers discuss the reform proposals but did not take immediate action on any of the legislation. It's unclear when the bills will be taken up again for further consideration.
"By every metric, the war on drugs has been a catastrophic failure," Rep. Mike Connolly (D) said. "In the United States and here in Massachusetts, the criminalization of drug possession is a major driver of mass incarceration. We know that black people have been incarcerated at a rate eight times higher than white people, and there's no question that the criminalization of substance use issues has contributed to these terrible disparities."
Connolly is also the sponsor of legislation that received a Joint Judiciary Committee hearing in July on  studying the implications of legalizing psychedelics like psilocybin and ayahuasca.
Officials with at least one Massachusetts city, Somerville, said that there are plans in the work to launch a safe injection facility in the jurisdiction. And they want to see the statewide bill pass to provide additional protections against being federally penalized.
"State legislation, wielding its constitutionally granted powers to enact laws for public health and safety, has the ability to greatly minimize these risks through legislation authorizing a pilot of safe consumption sites," Hannah Pappenheim, assistant city solicitor at the City of Somerville, said. "In addition, state legislation would also minimize the risk of costly—but more importantly, lengthy—litigation."
The official noted that a separate, Pennsylvania-based case on the legality of safe injection sites has been ongoing in federal courts for years at this point.
A coalition of 80 current and former prosecutors and law enforcement officials—including one who is President Joe Biden's pick for U.S. attorney of Massachusetts—recently filed a brief urging the Supreme Court to take up the case.
Xavier Bacerra, the Biden administration's secretary of health and human services, was among eight top state law enforcement officials who filed an earlier amicus brief in support of the Philadelphia-based Safehouse's safe injection site plan when he served as California's attorney general.
"State legislation paves the way for a more expedient process in Somerville, and of course elsewhere in the Commonwealth," Pappenheim said.
Somerville Mayor Joseph Curtatone (D) said at Monday's hearing that "it's important for Massachusetts to finally lead—not just compiling, but implementing a strategy that reduces harm and save lives." He conceded that he previously opposed the concept of allowing safe consumption sites; but his personal experience knowing people in his immediate family who suffered from addiction—as well as his own review of the scientific literature on harm reduction alternatives to criminalization—led him to embrace the reforms.
Massachusetts lawmakers advanced similar legislation last year, but it was not ultimately enacted.
The governor of neighboring Rhode Island signed a bill in July to establish a safe consumption site pilot program where people could test and use currently illicit drugs in a medically supervised environment. It became the first state in the country to legalize the harm reduction centers. It's not clear whether the Department of Justice will seek to intervene to prevent the opening of such facilities in that state.
Oamshri Amarasingham, deputy legislative director of the ACLU of Massachusetts, voiced support for both reform proposals at Monday's hearing and told WGBH that establishing a safe injection site pilot program "is one piece of that puzzle" that is "critically important and that's had great success in other countries."
The ACLU has long supported shifting to a #PublicHealth approach to drug policy rather than a criminal one…

Here's a report featuring additional statements from Oami @Amarasingham, our deputy legislative director. #Mapoli #Bospoli https://t.co/g1i9xbC2jS

— ACLU Massachusetts (@ACLU_Mass) September 27, 2021
Shaleen Title, a former Massachusetts cannabis commissioner who now heads the Parabola Center, juxtaposed how laws handle substances like caffeine, alcohol and nicotine differently from currently illegal drugs.
"What separates that from when we have these illicit drugs, where handcuffs and cages are involved, and what led that to be? The reason has nothing to do with science, or evidence or the relative dangers of those drugs," she said. "The reason is because—and this is well-documented—those drugs could be scapegoated and blamed on their association with indigenous and Indian and Mexican and Chinese and other cultures, and then used to target communities of color, particularly black and Latino people nationally and here in Massachusetts."
At the same time that Massachusetts legislators are looking into harm reduction and broad drug decriminalization, local activists in the state have also been pursuing psychedelics reform.
Three Massachusetts cities—Northampton, Somerville and Cambridge—have each passed resolutions to deprioritize enforcement of laws against the possession, use and distribution of a wide range of psychedelics and other drugs. The Easthampton City Council is also exploring a resolution to decriminalize a wide range of entheogenic substances, with a meeting set for Friday.
Marijuana Arrests Dropped Sharply In 2020 As Both COVID And Legalization Spread, FBI Data Shows