EPA Awards $100K Grant To Support Production Of Hemp-Based Bricks For Sustainable Construction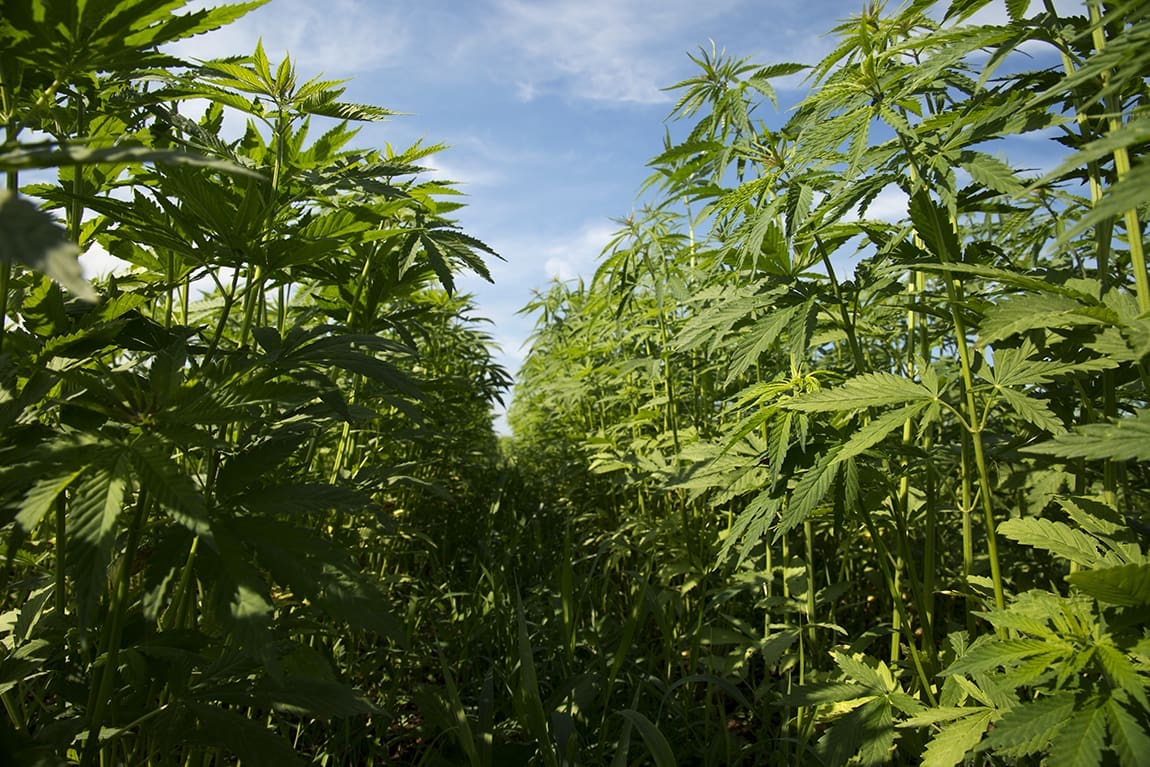 The Environmental Protection Agency (EPA) announced this week that it is awarding a Washington State-based company a $100,000 grant to support the development of sustainable bricks made from industrial hemp.
Earth Merchant was one of 24 grant recipients under EPA's small business innovation research program. The company's hemp-based OlogyBricks are seen as a "durable, lightweight, carbon-negative" alternative to traditional construction bricks made of concrete or other materials.
EPA said in a notice that the hempcrete product "will improve energy efficiency and indoor air quality in single family homes and other architectural applications."
To improve energy efficiency and improve indoor #AirQuality, Washington #EPAsbir #SmallBiz Earth Merchant received #SBIR funding to create bricks made from hemp. Read about their #EPAsbir research: https://t.co/lHCnkezqO6 #IAQ

— US EPA Research (@EPAresearch) April 7, 2021
"Industrial Hemp can be grown without pesticides or chemical fertilizers, requires less water than crops like cotton or corn, and reaches maturity one hundred days from planting," the federal agency said. "Hemp photosynthesizes carbon dioxide with greater efficiency than trees and can be harvested twice per year, doubling the rate of carbon sequestration."
Further, the hemp blocks can "improve health outcomes for residents" because they contain components that are "antifungal and antimicrobial, reducing the risks of airborne bacteria while also being vapor permeable."
OlogyBricks also fully produced in the U.S., "where the industrial hemp supply has blossomed following passage of the 2018 Farm Bill" legalizing the crop, EPA said.
This isn't the first time the agency has expressed interest in the environmental impact of hemp. In 2019, EPA awarded a roughly $12,000 grant to a student-led research team at the University of California, Riverside, to support a study on the use of hemp as an "industrially relevant renewable fiber for construction."
Also that year, Rep. Tulsi Gabbard (D-HI) introduced a bill that sought to modernize the hemp industry, develop specific guidelines and encourage federal research into a wide-range of potential applications for the crop, including as a concrete alternative.
On another related note, a coalition of former President Donald Trump's allies had explored whether they could privately fund a wall along the Mexican border that would be constructed using hemp blocks. Former White House Chief Strategist Steve Bannon said that the group was consulting with a Kansas-based hemp company about the possibility of erecting a hempcrete wall along the southern border.
Connecticut Governor Says Marijuana Legalization Will Be Decided By Voters If Lawmakers Fail To Enact Reform
Photo courtesy of Brendan Cleak.