Federal Financial Regulator Talks Marijuana Industry's 'Bright Future' And Need For Banking Access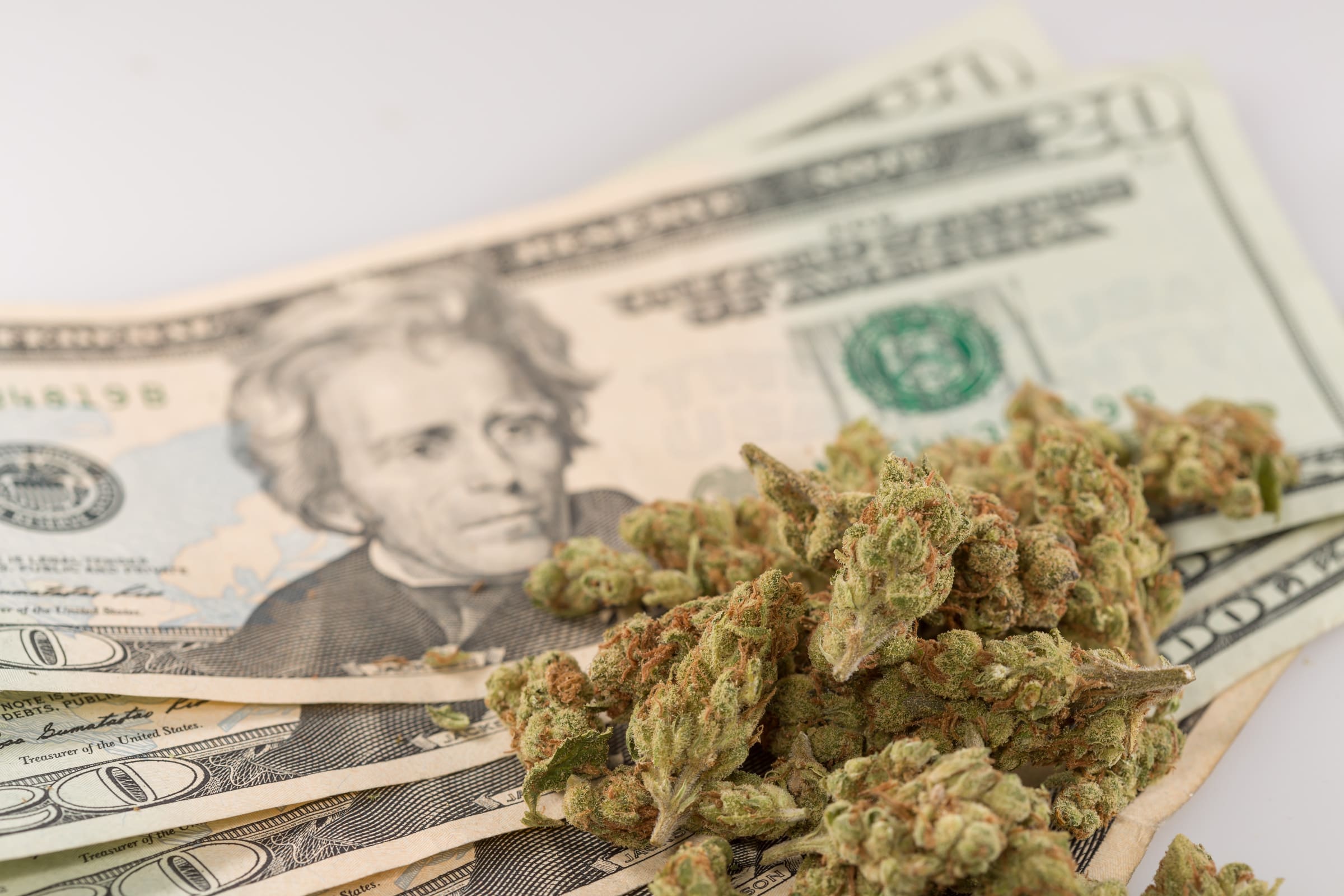 Federal financial regulator Rodney Hood—a board member and former chairman of the federal National Credit Union Administration (NCUA)—says marijuana legalization is not a question of "if" but "when," and he's again offering advice on how to navigate the federal-state conflict that has left many banks reluctant to work with cannabis businesses.
During an interview with PBC Conference that was released on Wednesday, Hood talked about the "prohibition mindset" that has influenced banking activity as more states have moved to legalize marijuana for medical and recreational use. He said that it's important for financial institutions to "really prepare" for what he expects to be a "bright future" for the cannabis sector.
Hood recognized that the marijuana industry has been "underserved" by the financial services sector under the umbrella of federal prohibition, but he said that while people commonly associated the market with urban communities, there are also opportunities for rural markets. And that could be partially facilitated by more modest reform legislation in Congress to simply protect banks that work with marijuana businesses from being penalized by federal regulators.
It's "all the more reason why we want to make sure that [cannabis businesses are] getting the loans that they need to create viable, sustainable businesses," he said.
Passing the Secure and Fair Enforcement (SAFE) Banking Act could help "build infrastructure," he said, and the country is going to "see just as much success in this industry as we have with some of the other industries of a bygone era."
That bill has cleared the House in some form five times now, but it's continued to stall in the Senate under both Democratic and Republican control.
U.S. Rep. Ed Perlmutter (D-CO), sponsor of the SAFE Banking Act, has said in recent weeks that he's "irritated" that Congress hasn't been able to pass his bill with Democratic majorities in both chambers and control of the White House. However, while he's retiring from Congress at the end of this session, he said this month that he's "gonna get that darn thing passed this year."
Hood said he's "hoping that we will see that cross the finish line soon." In the interim, credit unions "must embrace the cannabis-related businesses," he said.
"We, as an industry, need to be prepared and postured to make sure that gone is the day that cannabis-related business owners are part of the prohibition era," he said. "What I mean by that the fact that we have mainline banks and credit unions who perhaps have been frightened, timid or skittish about bringing some of these legitimate businesses that are legal in some states—38 to be exact—we need to now recognize that we have the safeguards in place."
He noted that while Obama era guidance to federal prosecutors that laid out enforcement priorities for state-legal marijuana activity was rescinded under the Trump administration, financial institutions still have 2014 guidance on managing cannabis banking that remains in place.
The official, who previously participated in a PBC Conference event where he criticized Congress for failing to reform marijuana laws, also gave advance to credit unions on data collection, compliance, virtual currency and more to navigate the cannabis space.
Hood made similar points in a Marijuana Moment op-ed last year, saying that legalization is an inevitability—and it makes the most sense for government agencies to get ahead of the policy change to resolve banking complications now.
"It's very encouraging to have a banking regulator proactively working with the cannabis industry," Joshua Radbod, CEO of the PBC Conference, told Marijuana Moment. "Huge thank you to Rodney and the NCUA for educating their credit union members on how to find ways to bank the underserved cannabis business community."
While marijuana businesses often struggle to find banks that are willing to take them on as clients due to risks caused by the ongoing federal prohibition of cannabis, a recent study found that banking activity actually increases in states that legalize marijuana.
As of June 30, there were 706 financial institutions that had filed requisite reports saying they were actively serving cannabis clients. Thats up from 689 in the previous quarter but still down from a peak of 747 in late 2019.
A pro-reform Republican senator recently slammed Democrats for failing to advance marijuana banking reform despite having a congressional majority and control of the presidency.
For what it's worth, the secretary of the U.S. Treasury Department recently said that freeing up banks to work with state-legal marijuana businesses would "of course" make the Internal Revenue Service's (IRS) job of collecting taxes easier.
With respect to the SAFE Banking Act, a bipartisan coalition of two dozen governors recently implored congressional leaders to finally enact marijuana banking reform through the large-scale defense legislation.
A group of small marijuana business owners also recently made the case that the incremental banking policy change could actually help support social equity efforts.
Amazon Endorses GOP-Led Bill To Federally Legalize Marijuana