FDA Head Refuses To Say Whether Marijuana Is More Dangerous Than Tobacco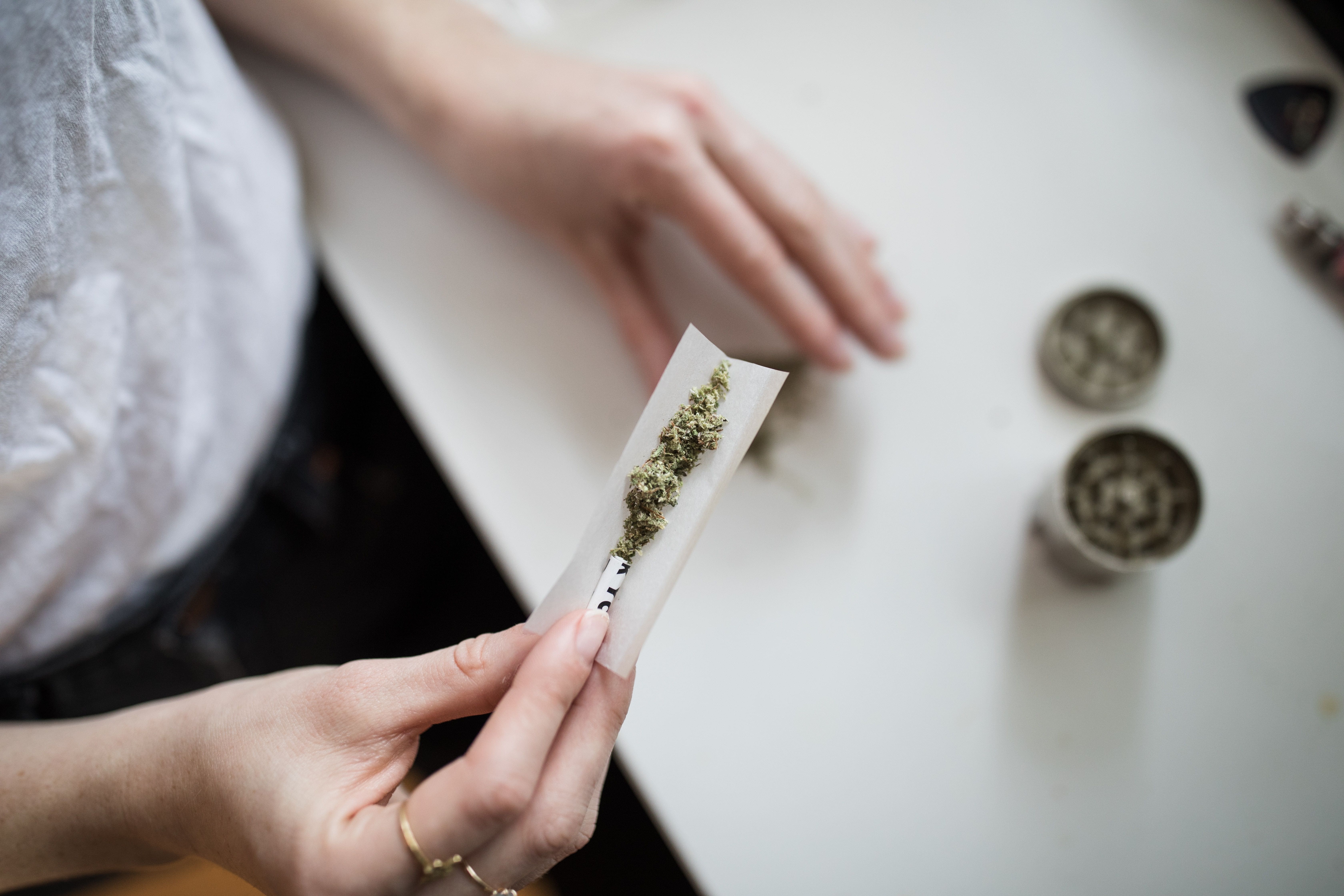 The head of the Food and Drug Administration (FDA) on Wednesday dodged a congressman's question about whether marijuana is more harmful than tobacco.
During a hearing on youth vaping that was held by the House Oversight and Reform Economic and Consumer Policy Subcommittee, Rep. Andrew Clyde (R-GA) asked FDA Acting Commissioner Janet Woodcock plainly: "Would you agree that marijuana is a more dangerous product than tobacco?"
"I don't know that a direct comparison has been made," Woodcock replied. "I cannot answer that question."
Clyde followed up to note that cannabis is a Schedule I drug under the Controlled Substances Act (CSA) while tobacco products are legal for adults. He said "I would assume, based on that fact alone, that marijuana is a much more dangerous product than tobacco."
"Well, it depends on the tobacco. I mean, cigarettes are the number one preventable cause of death in the United States," Woodcock said. "So when you take that figure into account, the fact that marijuana, cannabis, is a Schedule I drug, it's hard, It's apples and oranges. There is a great deal of mortality and morbidity from cigarette smoking, and that's been well-established."
While smoking any combustable product is a health risk, it's frustrating to advocates that the commissioner was unwilling to acknowledge that federal policy on marijuana is severely at odds with laws on tobacco in a way that doesn't serve public health interests.
If cigarette smoking is the number one preventable cause of death in the U.S., it stands to reason that the official could at least recognize that marijuana is not "much more dangerous."
In any case, Clyde used the non-response to criticize Democratic colleagues who voted to pass the Marijuana Opportunity, Reinvestment and Expungement (MORE) Act last Congress.
"I think if my colleagues were truly concerned about the youth smoking epidemic, they would not have voted for the MORE Act," he said.
Of course, the legalization legislation wouldn't promote youth cannabis consumption. It would remove marijuana from the CSA and encourage equity in the industry. Further, supporters argue that establishing regulatory models for cannabis sales can actually prevent underage use, as storefronts would have policies in place to require IDs, unlike in the illicit market.
A federal report recently analyzed youth surveys of high school students from 2009 to 2019 and concluded that there's been "no measurable difference" in the percentage of those in grades 9-12 who reported consuming cannabis at least once in the past 30 days, despite the rise in states enacting legalization during that period.
Civil rights groups are pushing for a vote on the new version of the MORE Act for this Congress to take place in the House of Representatives this month, but time is running low.
Senate leadership also continues to work on their own version of legalization legislation, which Majority Leader Chuck Schumer (D-NY) has repeatedly said will be introduced "soon."
Senate Finance Committee Chairman Ron Wyden (D-OR), who is also working the bill alongside Schumer and Sen. Cory Booker (D-NJ), also said to expect a filing "very soon."
Schumer has said that the proposal they're working on will "ensure restorative justice, public health and implement responsible taxes and regulations." He also made a point in March to say that it will specifically seek to restrict the ability of large alcohol and tobacco companies to overtake the industry.
House Committee Approves Marijuana Protections For Banking And D.C.