Civil Rights Groups Demand Congress Pass Federal Marijuana Legalization Bill This Month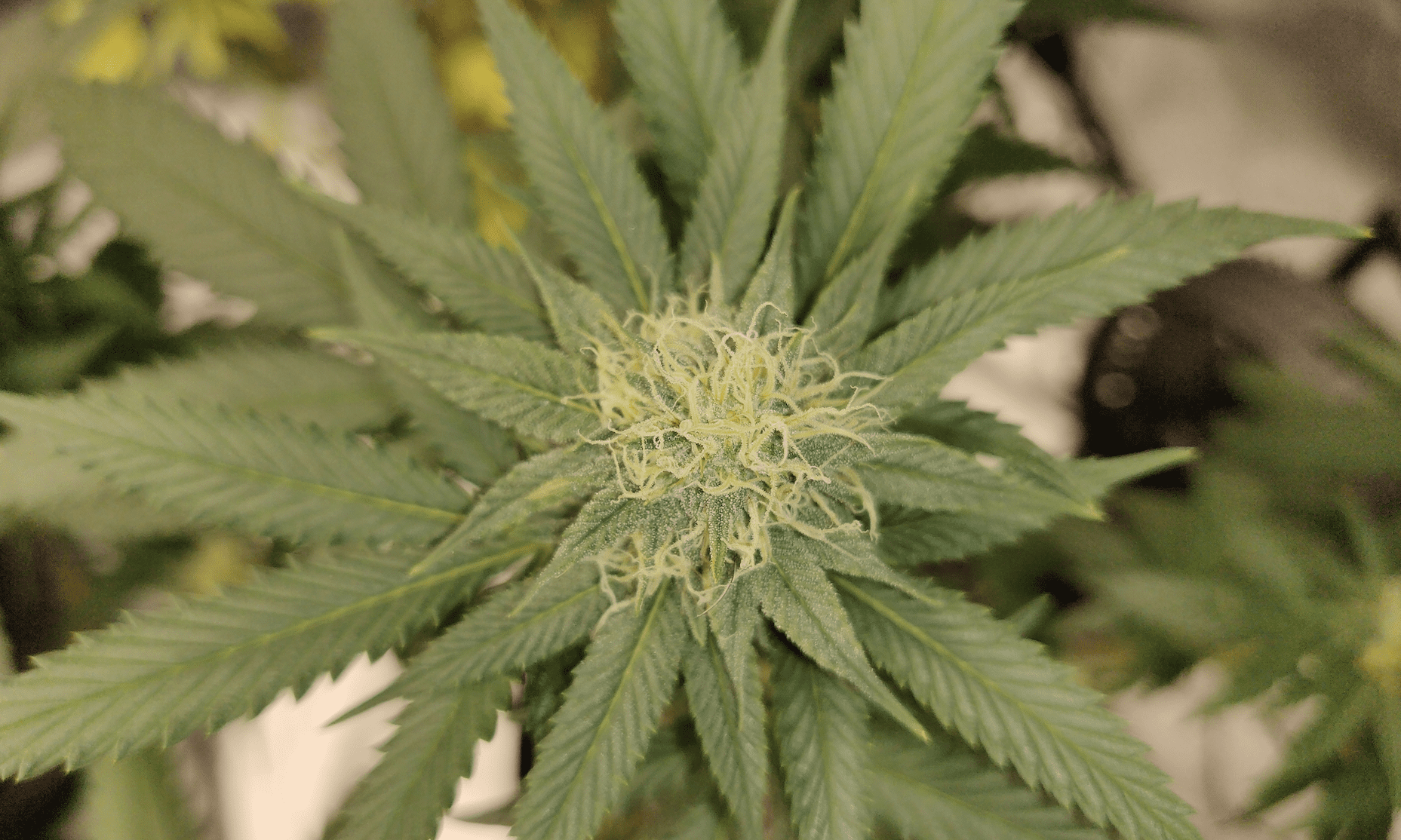 A coalition of major advocacy groups including the ACLU and NAACP is urging congressional leaders to hold a vote on a House bill to federally legalize marijuana by the end of this month.
In a letter sent to House leadership on Friday, the Leadership Conference on Civil and Human Rights (LCCHR)—a coalition that represents more than 220 national organizations—said that it's imperative to promptly pass the Marijuana Opportunity, Reinvestment and Expungement (MORE) Act, which cleared the chamber last year and was recently refiled.
Since the House approved the legislation last year, "the circumstances of this past year have made the War on Drugs even more untenable and amplified the voices of those demanding transformation in our criminal-legal system," the groups wrote.
"In the face of a growing national dialogue on discriminatory law enforcement practices, including the disproportionate policing of drug use in communities of color, transforming our criminal-legal system and redressing its harms is more relevant and more pressing than ever before," the letter states. "Marijuana reform represents a modest but necessary first step toward that transformation and toward repairing the harm wrought by the War on Drugs. The MORE Act remains the most effective and equitable way forward."
We strongly support the Marijuana Opportunity Reinvestment and Expungement Act – comprehensive marijuana justice policy that addresses justice reform, racial justice, and equity.

House leadership must bring up this critical legislation for a vote in June: https://t.co/GXIv6ODgx5 pic.twitter.com/uGVUMu8xJP

— The Leadership Conference (@civilrightsorg) June 4, 2021
Judiciary Committee Chairman Jerrold Nadler (D-NY) is sponsoring the measure, which would remove marijuana from the Controlled Substances Act (CSA), allow people with cannabis convictions to have their records expunged and create a federal tax on marijuana, with the revenue going to support community reinvestment and other programs.
LCCHR—which also includes the Human Rights Campaign, Anti-Defamation League, National Organization for Women and People for the American Way—said that cannabis criminalization continues to fuel mass incarceration, deprive people of necessary federal assistance and also leads to deportations for non-citizens. Passing the MORE Act is currently the best available means to correct some of those harms.
Notably, LCCHR was previously led by Vanita Gupta, Biden's pick for assistant attorney general who was confirmed by the Senate in April. She's since disappointed advocates when she backpedaled her prior support for drug decriminalization during the confirmation process.
In any case, the coalition wrote in the new letter that the MORE Act "addresses the collateral consequences of federal marijuana criminalization and takes steps to ensure the legal marketplace is diverse and inclusive of individuals most adversely affected by prohibition."
The letter also notes that the legislation has been revised to remove a provision that was added at the last minute last session that would have excluded people with prior marijuana convictions from operating a "cannabis enterprise" in the legal industry. That change marks "a significant improvement from last year's bill and will be a key factor in alleviating inequities in this burgeoning marketplace," it continues.
The Marijuana Opportunity Reinvestment and Expungement (MORE) Act represents a historic opportunity to address the decades of harm perpetrated by federal marijuana criminalization on communities of color and low-income communities.

Now is the time for Congress to pass this bill.

— The Leadership Conference (@civilrightsorg) June 4, 2021
But while that policy represents an improvement, LCCHR did advise Congress to adopt a further amendment. The bill as reintroduced maintains a provision barring people who've been sentenced under "kingpin" statute from being eligible for expungements, which "undermines the purpose of the bill and continues to perpetuate the War on Drugs."
"The MORE Act is needed now more than ever before," the letter states. "The bill will strike a blow at mass incarceration by reducing the number of people who are incarcerated, alleviating health challenges posed by COVID-19. Passage of the bill will also help ameliorate economic hardship caused by COVID-19 by minimizing barriers to employment due to prior justice-system involvement and generating hundreds of thousands of new jobs through expanding the industry and investing in affected communities."
Further, the measure "will allow state marijuana regulatory programs to flourish, generating crucial new revenue for states and localities."
"The MORE Act represents a historic opportunity to address the decades of harm perpetrated by federal marijuana criminalization on communities of color and low-income communities," it concludes. "Now is the time for the House to pass the MORE Act once again. We strongly urge House leadership to support the passage of the bill and schedule the bill for a vote in June."
LCCHR also includes the National Urban League, National Education Association, American Federation of Teachers and the AFSCME and AFL-CIO labor unions.
While advocates are generally backing Nadler's bill, this letter also comes as Senate leadership continues to draft a bill to end federal cannabis prohibition, which Majority Leader Chuck Schumer (D-NY) has repeatedly said would be introduced "soon." Senate Finance Committee Chairman Ron Wyden (D-OR), who is also working the bill alongside Schumer and Sen. Cory Booker (D-NJ), said to expect a filing "very soon."
Schumer has said that the proposal they're working on will "ensure restorative justice, public health and implement responsible taxes and regulations." He also made a point in March to say that it will specifically seek to restrict the ability of large alcohol and tobacco companies to overtake the industry.
Instead, it will prioritize small businesses, particularly those owned by people from communities most impacted by prohibition, and focus on "justice, justice, justice—as well as freedom," he said.
Read the LCCHR letter on to House leadership on the MORE Act below: 
MORE Act letter from advocates by Marijuana Moment
Connecticut Lawmakers Finally Reach Marijuana Legalization Deal With Governor
Photo courtesy of Mike Latimer.