Civil Rights Groups Demand Congress Pass Federal Marijuana Legalization Bill This Month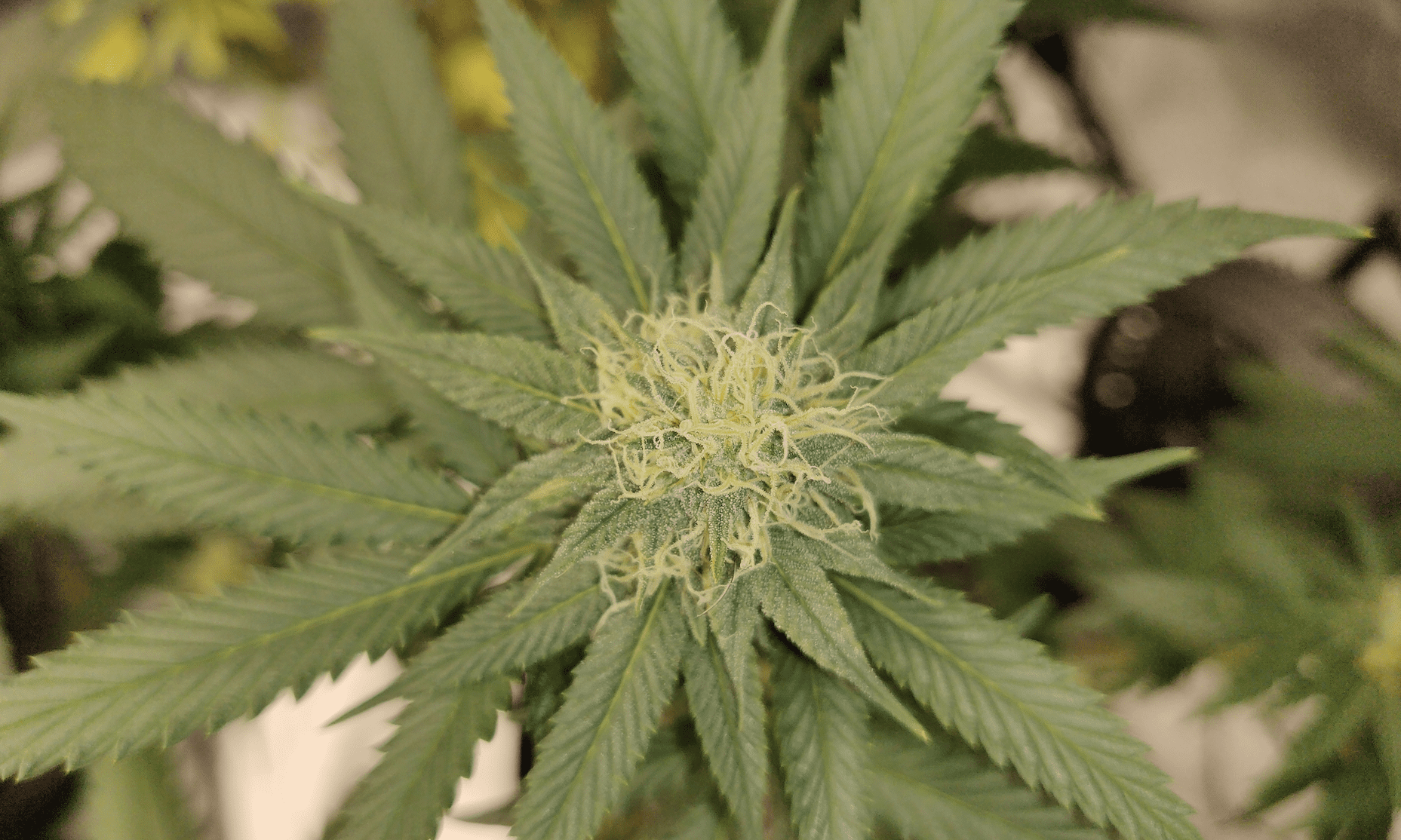 A coalition of major advocacy groups including the ACLU and NAACP is urging congressional leaders to hold a vote on a House bill to federally legalize marijuana by the end of this month.
In a letter sent to House leadership on Friday, the Leadership Conference on Civil and Human Rights (LCCHR)—a coalition that represents more than 220 national organizations—said that it's imperative to promptly pass the Marijuana Opportunity, Reinvestment and Expungement (MORE) Act, which cleared the chamber last year and was recently refiled.
Since the House approved the legislation last year, "the circumstances of this past year have made the War on Drugs even more untenable and amplified the voices of those demanding transformation in our criminal-legal system," the groups wrote.
"In the face of a growing national dialogue on discriminatory law enforcement practices, including the disproportionate policing of drug use in communities of color, transforming our criminal-legal system and redressing its harms is more relevant and more pressing than ever before," the letter states. "Marijuana reform represents a modest but necessary first step toward that transformation and toward repairing the harm wrought by the War on Drugs. The MORE Act remains the most effective and equitable way forward."
We strongly support the Marijuana Opportunity Reinvestment and Expungement Act – comprehensive marijuana justice policy that addresses justice reform, racial justice, and equity.

House leadership must bring up this critical legislation for a vote in June: https://t.co/GXIv6ODgx5 pic.twitter.com/uGVUMu8xJP

— The Leadership Conference (@civilrightsorg) June 4, 2021
Judiciary Committee Chairman Jerrold Nadler (D-NY) is sponsoring the measure, which would remove marijuana from the Controlled Substances Act (CSA), allow people with cannabis convictions to have their records expunged and create a federal tax on marijuana, with the revenue going to support community reinvestment and other programs.
LCCHR—which also includes the Human Rights Campaign, Anti-Defamation League, National Organization for Women and People for the American Way—said that cannabis criminalization continues to fuel mass incarceration, deprive people of necessary federal assistance and also leads to deportations for non-citizens. Passing the MORE Act is currently the best available means to correct some of those harms.
Notably, LCCHR was previously led by Vanita Gupta, Biden's pick for assistant attorney general who was confirmed by the Senate in April. She's since disappointed advocates when she backpedaled her prior support for drug decriminalization during the confirmation process.
In any case, the coalition wrote in the new letter that the MORE Act "addresses the collateral consequences of federal marijuana criminalization and takes steps to ensure the legal marketplace is diverse and inclusive of individuals most adversely affected by prohibition."
The letter also notes that the legislation has been revised to remove a provision that was added at the last minute last session that would have excluded people with prior marijuana convictions from operating a "cannabis enterprise" in the legal industry. That change marks "a significant improvement from last year's bill and will be a key factor in alleviating inequities in this burgeoning marketplace," it continues.
The Marijuana Opportunity Reinvestment and Expungement (MORE) Act represents a historic opportunity to address the decades of harm perpetrated by federal marijuana criminalization on communities of color and low-income communities.

Now is the time for Congress to pass this bill.

— The Leadership Conference (@civilrightsorg) June 4, 2021
But while that policy represents an improvement, LCCHR did advise Congress to adopt a further amendment. The bill as reintroduced maintains a provision barring people who've been sentenced under "kingpin" statute from being eligible for expungements, which "undermines the purpose of the bill and continues to perpetuate the War on Drugs."
"The MORE Act is needed now more than ever before," the letter states. "The bill will strike a blow at mass incarceration by reducing the number of people who are incarcerated, alleviating health challenges posed by COVID-19. Passage of the bill will also help ameliorate economic hardship caused by COVID-19 by minimizing barriers to employment due to prior justice-system involvement and generating hundreds of thousands of new jobs through expanding the industry and investing in affected communities."
Further, the measure "will allow state marijuana regulatory programs to flourish, generating crucial new revenue for states and localities."
"The MORE Act represents a historic opportunity to address the decades of harm perpetrated by federal marijuana criminalization on communities of color and low-income communities," it concludes. "Now is the time for the House to pass the MORE Act once again. We strongly urge House leadership to support the passage of the bill and schedule the bill for a vote in June."
LCCHR also includes the National Urban League, National Education Association, American Federation of Teachers and the AFSCME and AFL-CIO labor unions.
While advocates are generally backing Nadler's bill, this letter also comes as Senate leadership continues to draft a bill to end federal cannabis prohibition, which Majority Leader Chuck Schumer (D-NY) has repeatedly said would be introduced "soon." Senate Finance Committee Chairman Ron Wyden (D-OR), who is also working the bill alongside Schumer and Sen. Cory Booker (D-NJ), said to expect a filing "very soon."
Schumer has said that the proposal they're working on will "ensure restorative justice, public health and implement responsible taxes and regulations." He also made a point in March to say that it will specifically seek to restrict the ability of large alcohol and tobacco companies to overtake the industry.
Instead, it will prioritize small businesses, particularly those owned by people from communities most impacted by prohibition, and focus on "justice, justice, justice—as well as freedom," he said.
Read the LCCHR letter on to House leadership on the MORE Act below: 
MORE Act letter from advocates by Marijuana Moment
Connecticut Lawmakers Finally Reach Marijuana Legalization Deal With Governor
Photo courtesy of Mike Latimer.
Congresswoman Voices Support For Allowing 'Safe Supply' Of Illegal Drugs For Harm Reduction
The freshman congresswoman says lawmakers should pursue providing people with a "safe supply" of drugs after decriminalization is enacted.
By Sessi Kuwabara Blanchard, Filter
Rep. Cori Bush (D-MO) has broken new ground by indicating her support for a safe supply of controlled substances for people who use them, in response to a Filter reporter's question.
On Tuesday, the Drug Policy Alliance (DPA) held a press conference unveiling the Drug Policy Reform Act of 2021 (DPRA). It featured DPRA co-authors  Bush and Rep. Bonnie Watson Coleman (D-NJ), together with DPA board member Dr. Mary Bassett and Neill Franklin, former executive director of Law Enforcement Action Partnership.
The bill will eliminate criminal penalties for possession of any scheduled substance up to quantities to be determined by a novel commission. It additionally invests in substance use disorder treatment and harm reduction services, while, among other things, preventing people being refused employment, housing, federal benefits and immigration status due to a criminal record for drug possession or personal drug use.
"Do we support a safe supply? Yes."
During the press conference, DPA Executive Director Kassandra Frederique posed Filter's question to the congresswomen: Do you support medical practitioners prescribing to patients their controlled substances of choice in order to encourage them to divest from the adulterated illicit supply, just as U.S. doctors did in the late 1910s and early 1920s?
Bush gave a clear answer. "Do we support a safe supply? Yes," she said. She also explained why DPRA does not provide for some form of safe supply policy. "Right now, our focus is to decriminalize."
Her comment appears to be one of the first, if not the first, public endorsements by a U.S. politician of a safe supply policy. It's increasingly a priority for progressive drug-user activists in North America, driven by Canadian advocacy, like that of the Drug User Liberation Front.
"We are enthused to have a congressional leader who is willing to support evidence-based, life-saving interventions like safe supply," Queen Adeyusi, a policy manager at DPA's Office of National Affairs, told Filter.
Watson Coleman offered promising, albeit inconclusive, thoughts on the safe supply question. Part of the "whole issue of…personal use of substances," she said, is "how you get them" and how consumers avoid "getting drugs that kill you as opposed to the right drug that you're looking for."
(Ensuring consumers have consistent easy access to pharmaceutical-grade drugs—instead of the unpredictable and adulterated illicit supply that's driving fatal overdoses—has been shown in multiple studies to greatly reduce engagement with the unregulated supply.)
"To have it in the health care realm instead of the criminal realm is what we're trying to accomplish," said Watson Coleman.
"Everything that we're talking about, we're looking at it from an evidence-based standpoint," said Bush. "So, making sure we are looking for guidance from people like Dr. Bassett and others."
Watson Coleman suggested the question of safe supply policy could be one for the planned Commission on Substance Use, Health and Safety to consider, saying it "will be looking at issues of this nature and will be making recommendations to the secretary of Health and Human Services."
According to a summary of DPRA published by DPA, the commission will provide "recommendations for preventing the prosecution of individuals possessing, distributing or dispensing personal use quantities of each drug for the purpose of subsistence distribution."
The biggest win for the North American safe supply movement thus far has, according to advocates' critiques, been largely symbolic: British Columbia's mostly-unimplemented prescribing guidelines to provide consumers with pharmaceutical alternatives to adulterated street drugs.
A strong grassroots movement for safe supply policy has yet to materialize in the United States, and advocacy organizations like DPA are still developing their strategy. "We do deep work internally and with movement before moving to introduce legislation," said Adeyusi. "We are working on a safe supply strategy with others, that can include legislation, but we are not ready yet."
It appears that Bush may be a meaningful ally to such efforts when the time comes.
This article was originally published by Filter, an online magazine covering drug use, drug policy and human rights through a harm reduction lens. Follow Filter on Facebook or Twitter, or sign up for its newsletter.
California Senator Previews Next Steps For Psychedelics Bill And Says It's A Step Toward Decriminalizing All Drugs
Photo courtesy of Markus Spiske.
California Senator Previews Next Steps For Psychedelics Bill And Says It's A Step Toward Decriminalizing All Drugs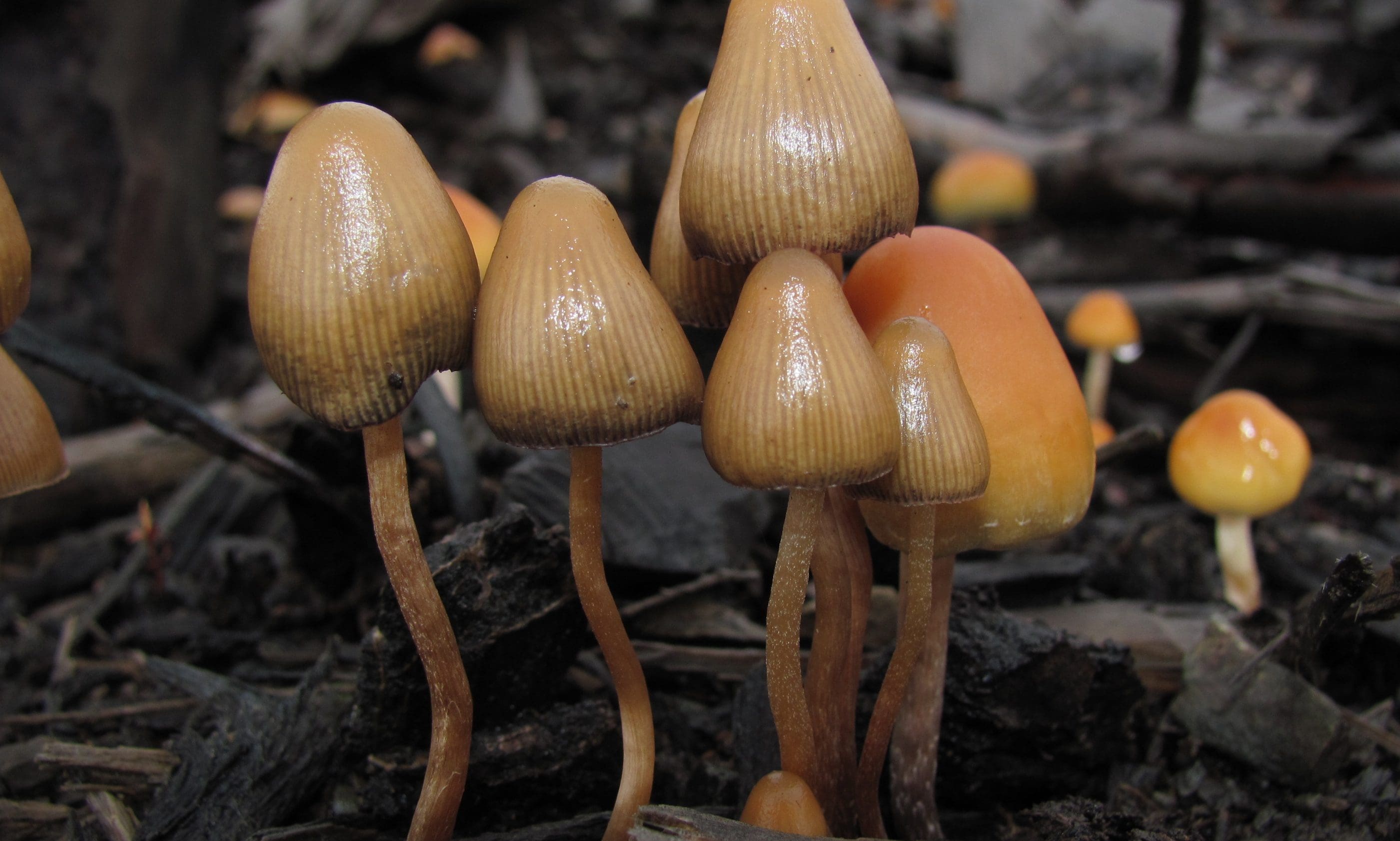 A California senator sponsoring a bill to legalize possession of psychedelics in the state says the proposal is a step toward eventually decriminalizing all drugs.
"We want to get there," he said in a recent meeting with activists and researchers, though he added that it's possible the broader reform would need to be decided by voters.
Sen. Scott Wiener (D) made the comments last week in a chat hosted by the Psychedelic and Entheogen Academic Council (PEAC), discussing next steps for his psychedelics legislation after it passed in the Senate earlier this month. He said advancing the measure in the Assembly will be "very challenging" due to a number of factors, but he sees progress in the legislature.
It's also unclear where Gov. Gavin Newsom (D) stands on the reform, he said—though the governor has long been an outspoken opponent of the war on drugs.
"This is the first time that this idea has ever been introduced in the legislature," Wiener said. "It's a brand new idea" that "many of my colleagues have never interacted with."
The bill originally included record sealing and resentencing provisions for people previously convicted of psychedelics possession offenses, but that language was removed in its last committee stop prior to the Senate floor vote as part of an amendment from the sponsor.
Wiener said the reasoning behind that deletion was that the policy "ended up generating a huge price tag" based on a fiscal analysis, but it could be addressed in separate legislation if the main bill passes.
Since clearing the Senate, SB 519 has been referred to two Assembly committees—Public Safety and Health—but the clock is ticking to move it this session. The senator said it must be heard by the panels by July 15, and then it would go the the Appropriations Committee, which would need to take action by late August.
If all goes well, Wiener told the PEAC members that a floor vote in the Assembly would happen in early September. Should the chamber approve it, the bill would go back to the Senate for concurrence on any amendments (or otherwise go right to Newson's desk). The governor would need to receive the bill by September 10, and then he would have 30 days to act on it.
Assembly passage is far from a given, however. There are "rivalries" and "tensions" between the two chambers, Wiener said, despite the fact that they're controlled by the same party.
Colleagues in the same chamber might be more willing to "give you a benefit of the doubt in helping you move forward bills," he said. What's more, members in the Assembly go up for reelection more frequently than in the Senate, making them less inclined to back novel legislation like the psychedelics proposal.
The senator said one possible amendment that could be expected in the Assembly would be to remove ketamine from the list of psychedelics that would be included in the reform.
"There are disagreements within the psychedelic world on it," he said. "It might come out. My view as you keep things in until you have to make a give, and that's one that we could potentially give on. You don't want to spontaneously give on things without getting some ability to move the bill forward as a result."
Mescaline, a psychoactive compound derived from peyote and other cacti, is another controversial psychedelic.
It was specifically excluded from the bill's reform provisions in peyote-derived form, but the possession of the compound would be allowed if it comes from other plants such as "the Bolivian Torch Cactus, San Pedro Cactus, or Peruvian Torch Cactus."
That decision on the peyote exclusion was informed by native groups who have strongly pushed back against decriminalizing the cacti for conservationist reasons and because of its sacred value for their communities.
If enacted into law, the bill would remove criminal penalties for possessing or sharing numerous psychedelics—including psilocybin mushrooms, DMT, ibogaine, LSD and MDMA—for adults 21 and older.
—
Marijuana Moment is already tracking more than 1,100 cannabis, psychedelics and drug policy bills in state legislatures and Congress this year. Patreon supporters pledging at least $25/month get access to our interactive maps, charts and hearing calendar so they don't miss any developments.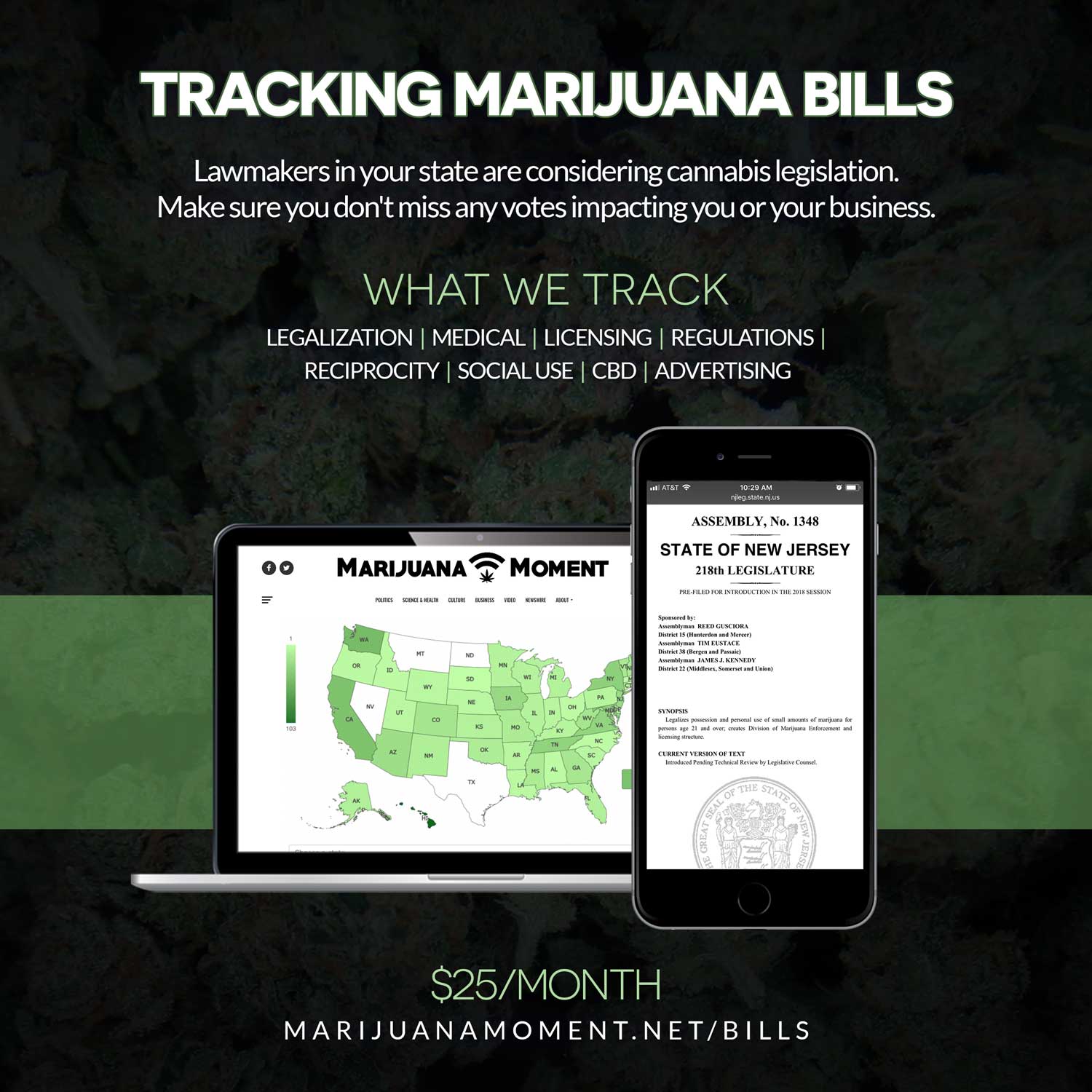 Learn more about our marijuana bill tracker and become a supporter on Patreon to get access.
—
The state Department of Public Health would be required to establish a working group "to study and make recommendations regarding possible regulatory systems that California could adopt to promote safe and equitable access to certain substances in permitted legal contexts." Those recommendations would be due by January 1, 2024.
For psilocybin specifically, the legislation would repeal provisions in California statute that prohibit the cultivation or transportation of "any spores or mycelium capable of producing mushrooms or other material" that contain the psychoactive ingredient.
But this bill, Wiener emphasized at the beginning of the meeting, is ultimately an incremental step to ending the drug war.
"My view is we should be decriminalizing possession and use of all drugs—and we want to get there," he said. "This is a step just like cannabis [legalization] was a step. And ultimately we may need to go to the voters for the broader drug decriminalization like Oregon."
For the time being, however, the senator encouraged PEAC members in San Francisco, where lawmakers are more amenable to psychedelics reform, to reach out to people in other areas of the state to apply pressure on their representatives.
Meanwhile, a group of California activists announced plans earlier this year to put an initiative to legalize the use and retail sale of psilocybin on the state's 2022 ballot. That group, Decriminalize California, said that it would first work to convince lawmakers to pursue reform and then take the issue directly to the people if the legislature fails to act.
The psychedelics effort in the California legislature, which Wiener first previewed back in November, comes as activists are stepping up the push to enact psychedelics reform locally in cities in the state and across the country. The bill notes those efforts in an explanation of the proposal.
The Northampton, Massachusetts City Council passed a resolution in April to deprioritize enforcement of laws against the possession, use and distribution of a wide range of psychedelics such as psilocybin and ayahuasca. It's the third city in the state to advance the policy change, following Somerville and Cambridge.
These are some of the latest iterations of a national psychedelics reform movement that's spread rapidly since Denver became the first city to decriminalize psilocybin mushrooms in 2019.
Besides the cities in Massachusetts, four others—Oakland, Santa Cruz, Ann Arbor and Washington, D.C.—have also decriminalized possession of plant-and fungi-based psychedelics.
In Oregon, November's election saw the passage of a historic initiatives to legalize psilocybin mushrooms for therapeutic purposes and more broadly decriminalize possession of all drugs.
The governor of Connecticut signed legislation last week that includes language requiring the state to carry out a study into the therapeutic potential of psilocybin mushrooms.
Texas lawmakers also recently sent their governor a bill to require the state study the medical benefits of psychedelics for military veterans.
A New York lawmaker introduced a bill this month that would require the state to establish an institute to similarly research the medical value of psychedelics.
In Oakland, the first city where a city council voted to broadly deprioritize criminalization of entheogenic substances, lawmakers approved a follow-up resolution in December that calls for the policy change to be adopted statewide and for local jurisdictions to be allowed to permit healing ceremonies where people could use psychedelics.
After Ann Arbor legislators passed a decriminalization resolution last year, a county prosecutor recently announced that his office will not be pursuing charges over possessing entheogenic plants and fungi—"regardless of the amount at issue."
The Aspen, Colorado City Council discussed the therapeutic potential of psychedelics like psilocybin and proposals to decriminalize such substances at a meeting last month. But members said, as it stands, enacting a reform would be more better handled at the state level while entheogens remain strictly federally controlled.
Seattle lawmakers also recently sent a letter to members of a local task force focused on the opioid overdose epidemic, imploring the group to investigate the therapeutic potential of psychedelics like ayahuasca and ibogaine in curbing addiction.
Photo courtesy of Wikimedia/Mushroom Observer.
New Jersey Attorney General Cracks Down On 'Gift' Marijuana Schemes Involving Overpriced Snacks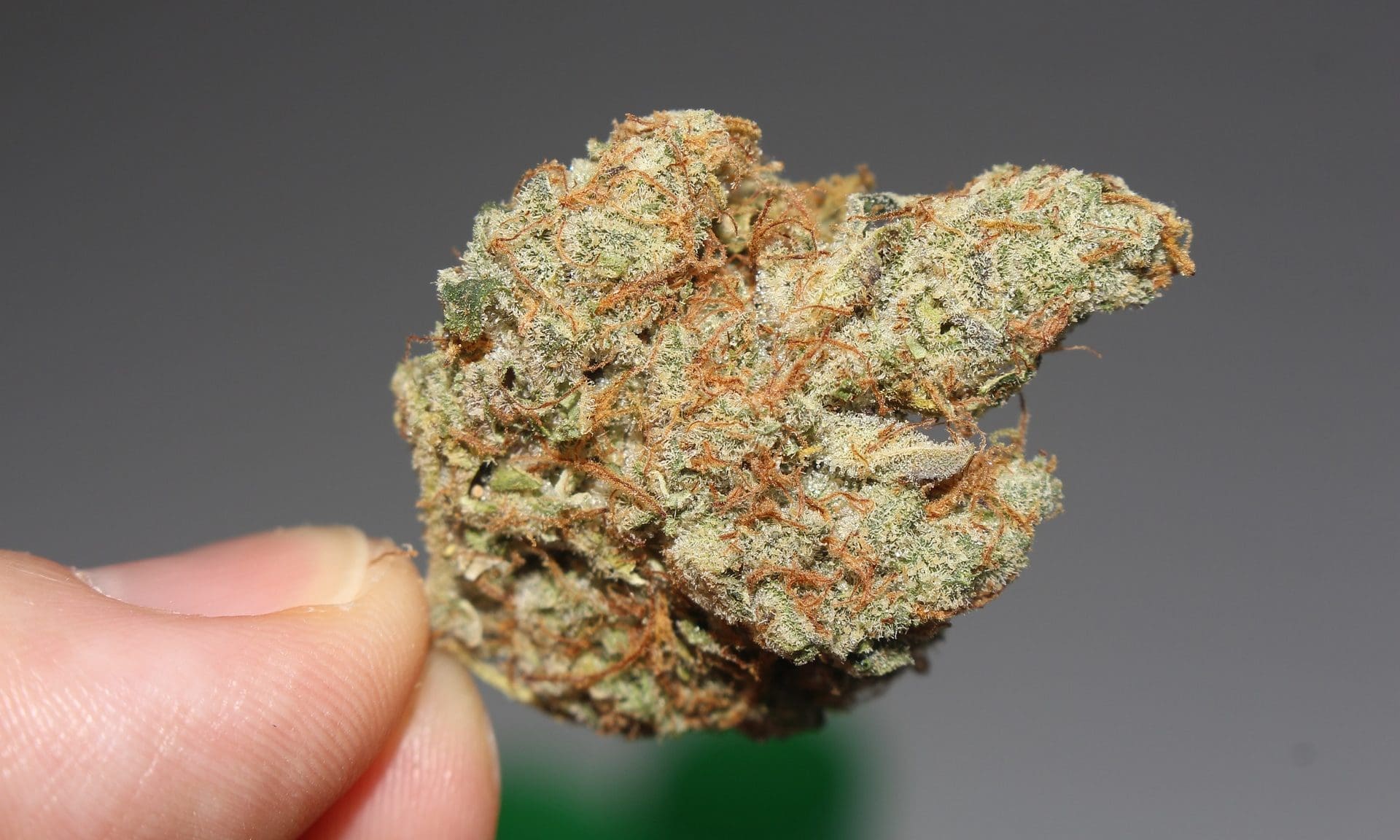 The attorney general of New Jersey on Tuesday sent warning letters to companies that are effectively circumventing the state's marijuana laws by "gifting" cannabis in exchange for non-marijuana-related purchases such as overpriced cookies, brownies and stickers.
Gifting is lawful between adults 21 and older under New Jersey's adult-use cannabis law, but a number of businesses are allegedly taking advantage of that policy by giving away "free" cannabis products to those who purchase other items like snacks and baked goods.
No retail marijuana businesses have been licensed since the state enacted recreational legalization earlier this year, which followed voter approval of a reform initiative during the November 2020 election. Licensing regulations still need to be developed before adult-use shops can open.
Have you heard about businesses that "gift" marijuana w/ the purchase of snacks or other items? This isn't the kind of cannabis business allowed by NJ's new law. We're warning these businesses to stop unlawful practices that could undercut the legal market.https://t.co/pYBODk12DY

— AG Gurbir Grewal (@NewJerseyOAG) June 15, 2021
"In legalizing adult-use cannabis in New Jersey, the Legislature made it clear they were creating a regulated market with restrictions on how that market operates," Attorney General Gurbir Grewal said in a press release. "Instead of waiting for those regulations to be established, some vendors have decided to move forward on their own, in ways that the law does not allow."
"Today we're making it clear that we will not permit these entities to undermine the regulated cannabis marketplace the Legislature created or to compete unfairly with properly licensed cannabis businesses," he said.
Four Sky High Munchies, Slumped Kitchen LLC, NJGreenDirect.com LLC and West Winds Wellness were targeted with cease and desist letters, which state that the cannabis gifts that they're offering appear to be central to their business transactions. The non-cannabis items are generally overpriced, the press release notes.
New Jersey's legalization law establishes the Cannabis Regulatory Commission (CRC) to oversee the market and create licensing rules. CRC Chairperson Dianna Houenou said that the division "is committed to establishing a safe marketplace of cannabis products."
"Those trying to preempt the rules and transfer unregulated and untested marijuana items jeopardize public health and undermine confidence in the forthcoming regulated cannabis industry," she said.
"We will not allow vendors to misrepresent what they're selling," Kaitlin Caruso, acting director of the state's Division of Consumer Affairs, said. "Under our consumer protection laws, vendors are subject to fines and penalties for making false or misleading statements about what they're selling. We have warned these companies about our concerns, and to stop conduct that could violate our laws."
New Jersey's attorney general has been proactive about cannabis reform implementation since the legalization bill was enacted.
The day after Gov. Phil Murphy (D) signed bills to legalize and decriminalize marijuana, Grewal directed prosecutors to drop cases for cannabis-related offenses and issued separate guidance for police on how to proceed under the updated laws.
The attorney general also encouraged prosecutorial discretion for marijuana cases in earlier memos prior to the bill's signing.
Federal Marijuana Trafficking Cases Drop Again In 2020 As More States Legalize