EPA Announces Review Of Pesticide Applications For Hemp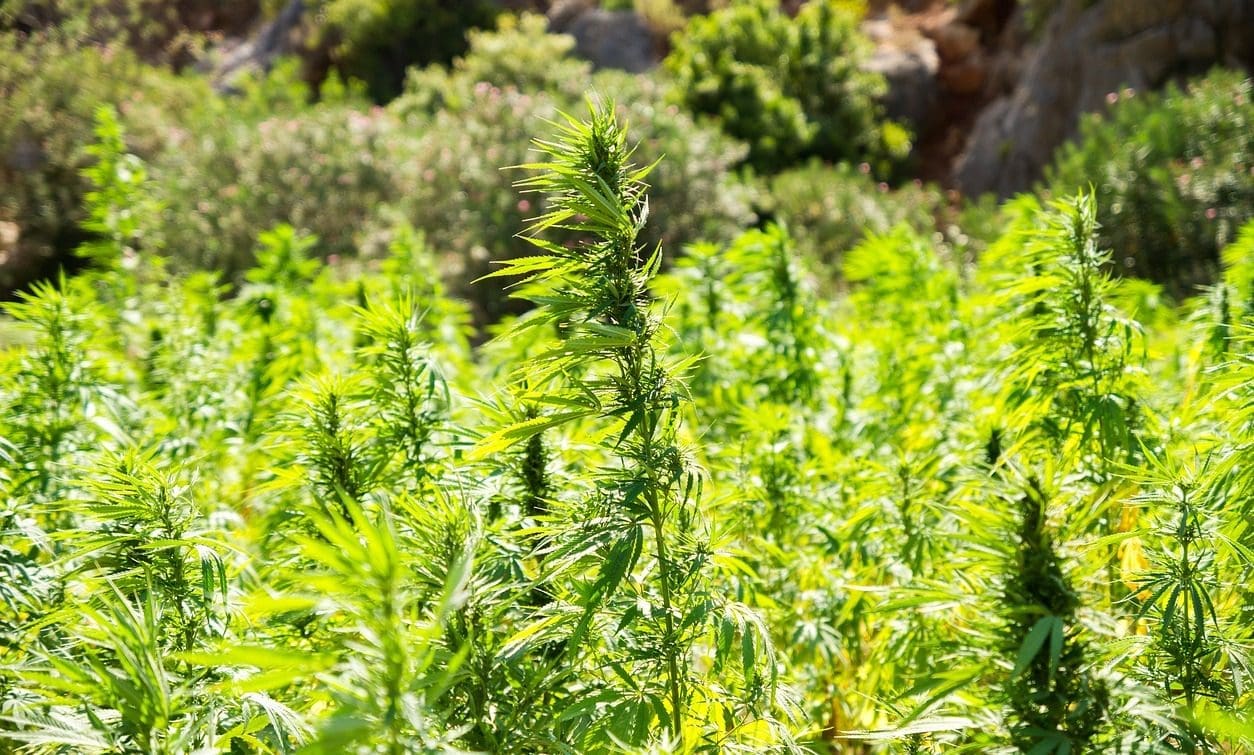 The Environment Protection Agency (EPA) announced on Wednesday that it is seeking public input on 10 pesticide applications for hemp.
While the crop and its derivatives were federally legalized under the 2018 Farm Bill, hemp farmers are still facing certain barriers as different agencies develop regulations. EPA's review of the pesticide applications, and its opening of a 30-day public comment period, represents a move toward lifting one of those barriers.
"EPA is taking the next step toward registering crop protection tools for hemp in time for use during the 2020 application and growing seasons," EPA Administrator Andrew Wheeler said in a press release. "We hope this transparent and public process will bring hemp farmers and researchers increased regulatory clarity in time for next growing season—something they have asked for since the passage of the 2018 Farm Bill and the legalization of commercial hemp."
The pesticides under consideration are already approved for use on other crops, but that approval does not yet extend to hemp. In a draft notice set to be published in the Federal Register, EPA said providing hemp farmers with this tool "will likely be essential to supporting the success of this industry going forward."
Though EPA is not required to open a public comment period on pesticide applications, it said it was doing so "because of the potential significant interest from the public in these initial applications and in furtherance of being completely transparent about these applications."
Wheeler made the announcement during the University of Kentucky's College of Agriculture farm day. A decision on the applications will be made by the year's end, EPA said.
.@EPA Asst Admin Dunn announced pesticide applications for hemp @UKAgriculture's field day. Farmers need every tool to increase yields & protect their crops from pests.

Under @EPAAWheeler, EPA is listening to hemp growers in Kentucky and around the US. https://t.co/Gz7o1BaG30 pic.twitter.com/KNDFjuwkNM

— Commissioner Quarles (@KYAgCommish) August 21, 2019
Senate Majority Leader Mitch McConnell (R-KY), who championed hemp's legalization late last year, cheered the EPA move in a tweet, calling it "an important step by the Trump Administration towards providing #Kentucky #hemp farmers the crop protection tools they need."
.@EPA's announcement today is an important step by the Trump Administration towards providing #Kentucky #hemp farmers the crop protection tools they need. Thank you @EPAChemSafety for visiting the Commonwealth and seeing firsthand Kentucky leads the nation with industrial hemp! https://t.co/zZsWpb7ads

— Senator McConnell Press (@McConnellPress) August 21, 2019
"As one of the original proponents of legalizing hemp, I've continued to advocate for the success and growth of this budding industry," Sen. Rand Paul (R-KY) said. "I'm glad to see EPA Administrator Wheeler taking comments on pesticide applications for hemp, and I'm excited this announcement is being made at the Hemp Production Field Day at UK."
Rep. James Comer (R-KY) added, "I commend EPA for recognizing the significance hemp has in our nation's agriculture economy, particularly in the state of Kentucky" and that the pesticide approvals will be "a tremendous help to our farmers."
While EPA has been less vocal about its efforts to develop hemp regulations in recent months than the U.S. Department of Agriculture and Food and Drug Administration, it has expressed interest in the crop. For example, the agency announced in March that it was providing a grant for research into hemp concrete.
An EPA representative said during a congressional hearing in July that due to the "strong economic forecasts for hemp production" post-hemp legalization, requests for pesticide approvals were increasing.
While the agency said it would be denying pesticide applications for marijuana as long as the plant is federally illegal, it said in 2017 that it would consider hemp applications because of the crop's tentative legal status for research purposes under an earlier 2014 version of the Farm Bill.
"Given the strong economic forecasts for hemp production in the United States, it comes as no surprise that we are beginning to see pesticide registrants intensify their interests in gaining crop protection approvals for use on hemp," Alexandra Dapolito Dunn, assistant administrator of EPA's Office of Chemical Safety and Pollution Prevention, said. "EPA is committed to helping hemp growers obtain the tools needed to support and increase commercial production."
"This step recognizes that innovation in pesticide use is critical to the success of our strong and vibrant agricultural sector," she said.
The EPA announcement comes two days after the National Credit Union Administration, another federal agency, formally clarified that credit unions can service hemp businesses—another signal that the federal government is supporting the industry's maturation.
Credit Unions Can Bank Hemp Businesses, Federal Agency Announces
Photo courtesy of Pixabay.