EPA Denies Marijuana Pesticide Applications, But Is Open To Hemp Uses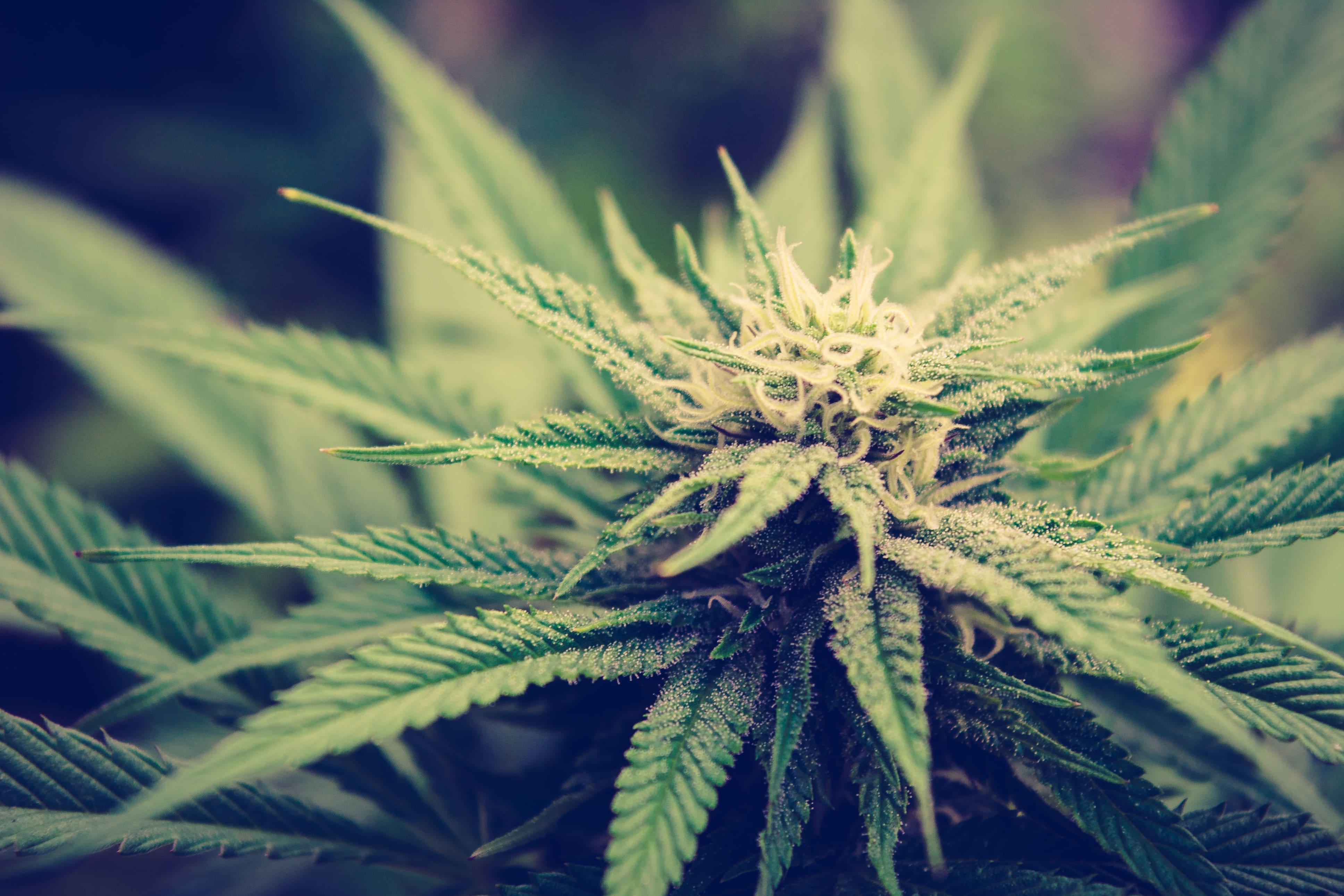 The Trump administration has denied requests from states to allow pesticides for use on marijuana, but is open to considering their use on its non-psychoactive cannabis cousin, hemp, according to new documents from the Environmental Protection Agency (EPA).
As noted previously by Bloomberg and others, EPA sent letters in June notifying officials from California, Nevada, Vermont and Washington that the agency planned to disapprove their requests to register pesticides for use on marijuana crops.
But it has not yet been reported that Nevada officials, unlike those from the other three states, did not withdraw their applications after receiving notice from EPA and instead insisted on pursuing the registrations.
"Under federal law, cultivation (along with sale and use) of cannabis is generally unlawful as a schedule I controlled substance under the Controlled Substances Act," EPA Administrator Scott Pruitt wrote in a July 3 letter formally rejecting the Nevada applications. "The EPA finds that the general illegality of cannabis cultivation makes pesticide use on cannabis a fundamentally different use pattern."
Under federal law, states can register new uses of pesticides that have been previously federally approved in order to address special local needs (SLNs), as long as the new applications don't constitute a substantially different use pattern from what has been previously approved.
Pruitt "determined disapproval is reasonable because the EPA does not believe that Congress intended the [special local needs process] to be used for the purpose of facilitating activities that are generally in violation of federal law," he wrote in the July letter to the Nevada Department of Agriculture. "Any economic, social or environmental costs associated with pesticide use on cannabis would not be reasonable or justified in light of the fact that such use is in furtherance of an illegal act."
If not for federal marijuana prohibition, the application would've been approved.
"The EPA has reviewed the SLN registrations submitted by the state and has not identified any significant risks associated with the SLN registrations," Pruitt wrote. "The EPA would not have been inclined to disapprove these registrations were cultivation and sale of marijuana generally lawful in the United States."
Nevada's insistence of their application, and EPA's denial of it, were made public in a Federal Register filing last month and, along with the federal agency's willingness to consider pesticides for use on industrial hemp, were among the subjects of a meeting last week of a key federal advisory panel.
"There has been interest in SLNs for use on industrial hemp," according to presentation materials for the meeting of EPA's Pesticide Program Dialogue Committee. The agency's Office of Pesticide Programs "will consider SLNs for industrial hemp grown under the 2014 Farm Bill provisions."
Under that legislation, industrial hemp research programs authorized by states are not considered to be in violation of federal laws that generally prohibit cannabis cultivation.
The panel noted concern that "some states have established pesticide residue action levels for cannabis" in light of the fact that "there are no tolerances established for marijuana or hemp" by the federal government and "cannabis does not fit into an existing crop group."
The meeting documents don't provide detail on EPA's process or timeline for considering hemp-related SLNs.
In the meantime, Pruitt told Nevada officials that, when it comes to marijuana, they "must take steps to halt any further sale or distribution of products under these SLN registrations. For uses subject to the disapproval, distribution or sale of existing stocks or all disapproved products listed above is prohibited."
Marijuana Ads Don't Increase Use, Study Indicates
People exposed to advertising from marijuana retailers aren't significantly more likely to use cannabis. That's one surprising finding of a new study, although its authors mostly buried that conclusion in the framing of their paper, published this week in the American Journal of Public Health.
"Exposure to any marijuana advertising in the past month did not significantly differ by participant gender, race/ethnicity, highest level of education completed, home ownership, residence in a metro area, or marijuana use (Table 3)." [Bolded emphasis added.]
The study, funded by National Institute on Drug Abuse and published online on Tuesday, mostly focuses on describing the reach of marijuana advertisements across communities in Oregon.
A passing mention in its abstract notes that "people who do not use marijuana…were as exposed to advertising as other groups."
But despite that being a major counterintiutive finding of the study, it is not a focus of the paper.
Although the researchers determined that "exposure to advertising was significantly higher among people who said they had a marijuana store in their neighborhood," such ad reach apparently doesn't make much of a difference on whether people shop at those retailers or otherwise consume cannabis.
Among people who saw a marijuana ad within the past 30 days, 53 percent said they have never consumed cannabis, 54.9 percent described themselves as former users or had "experimented" with the drug and 57.6 percent are current users.
The study even identified one possible benefit of marijuana dispensaries: they provide educational information about the possible risks of cannabis use that might not otherwise reach potential consumers.
"Our study found limited exposure to marijuana health risk messages among adults in Oregon," the authors, who work for the Oregon Public Health Division, wrote. "Nearly 5 times as many adults overall reported near daily exposure to marijuana advertising (7.4%) compared with health risk messages (1.5%). However, during the time of this study the only health risk messages being broadly implemented were 3 posters required at the point of sale about preventing child poisonings, use during pregnancy, and impaired driving."
As to the broader interesting findings about marijuana use and advertising, the results don't necessarily mean that advertising is completely useless for the cannabis industry.
Even if sponsored messages don't seem to convince people who otherwise wouldn't use marijuana to do so, advertising is still likely an important way for cannabis businesses to differentiate their specific offerings from those of their competitors in the minds of already-active consumers.
Republicans Block Marijuana Banking Measure
Republican congressional leadership is blocking consideration of a measure to allow marijuana businesses to deposit their profits in banks.
Many financial institutions are currently afraid to serve cannabis businesses that are legal in a growing number of states because of ongoing federal prohibition and the associated risk of running afoul of money laundering and drug laws.
As a result, many marijuana growing, processing and retail operations carry out business on a cash-only basis, making them targets for robberies.
Congressman Ed Perlmutter (D-CO) wants to solve this problem. Last Wednesday, at a meeting of the House Financial Services Committee, he offered an amendment that would have prevented federal authorities for punishing banks just for working with legal marijuana businesses.
"The regulatory confusion around marijuana and banking needs to be resolved," Perlmutter said during the markup. "Prohibition is over. This committee has a responsibility to align the laws of the United States with those of the states so that there isn't confusion. Public safety is at risk."
Perlmutter referred to the case of an Iraq War veteran who was killed during a robbery while working as a security guard at a marijuana retail operation in Colorado.
"This is a real issue that this committee must deal with and confront and cannot overlook any more," he said.
"I don't think there's a single person on this committee that is in a state that doesn't allow some level of marijuana use," Perlmutter noted, referring to the 46 states that either have comprehensive medical cannabis laws or allow limited uses of low-THC marijuana extracts.
Nonetheless, Republicans on the committee used procedural moves to block the banking measure from even being voted on.
Congressman Blaine Luetkemeyer (R-MO) reserved a point of order against the measure, claiming it was not germane to the overall bill on stress testing for financial institutions. (As an aside, the GOP lawmaker did mention that his daughter resides in Colorado and that they talk about marijuana issues "a lot").
Committee Chairman Jeb Hensarling (R-TX) ruled to uphold Luetkemeyer's point or order. Perlmutter then made a motion to appeal the ruling of the chair, but Luetkemeyer motioned to table consideration of Perlmutter's move.
Congresswoman Maxine Waters (D-CA) spoke in support of Perlmutter's amendment.
"Someday we will realize that this is a federal issue that must be dealt with," she said.
Congressman David Scott (D-GA) also argued that the panel needs to address the cannabis banking issue at some point.
"If…his amendment is not germane, I still believe that this whole burgeoning issue certainly falls in the bosom of the Financial Services Committee as we move forward," he said.
But the vote on Luetkemeyer's motion was approved on a strictly party-line vote of 28 to 14, effectively blocking the cannabis banking measure from being considered.
This week, I tried yet again to offer a solution to the marijuana banking crisis. Unfortunately, my amendment was not included in the final bill. This is an issue of public safety and I will continue to press the issue at every opportunity.https://t.co/0xUJB1srDy

— Rep. Ed Perlmutter (@RepPerlmutter) November 18, 2017
The text of Perlmutter's amendment is similar to a standalone bill he is sponsoring in the House, which currently has 51 cosponsors. A Senate companion version has 12 cosponsors.
In 2014, the Obama administration released guidance intended to give banks some comfort in working with the marijuana industry. But, because the memos provided no permanent or assured protection from continuing federal prohibition laws that remain on the books, many financial services providers have remained wary.
Also in 2014, the U.S. House voted 231 to 192 in favor of an amendment to prevent federal authorities from punishing banks for working with the legal marijuana industry. But the language was not included in the final version of annual appropriations legislation that year and was not enacted into law. GOP leaders have since blocked similar measures from even being considered for attachment to subsequent spending bills.
The new banking measure's fate marks the second time in recent days that House Republican leaders have prevented cannabis-related financial measures from even being voted on.
Also last week, GOP leaders blocked consideration of amendments concerning taxation of marijuana businesses that supporters wanted to attached a broader GOP tax reform plan moving through Congress.
Marijuana Businesses Don't See 280E Reform Success, But There's Still Hope
Over the course of the past year, congressional leaders have consistently prevented marijuana measures from coming to the House floor. Aside from banking and tax amendments, proposals to protect state laws from federal interference, allow industrial hemp and increase military veterans' access to medical cannabis have all been shut down by the House Rules Committee.
Also last week, that panel blocked a measure from Congressman Matt Gaetz (R-FL) aimed at  increasing military veterans' participation in medical cannabis research.
Marijuana Businesses Don't See 280E Reform Success, But There's Still Hope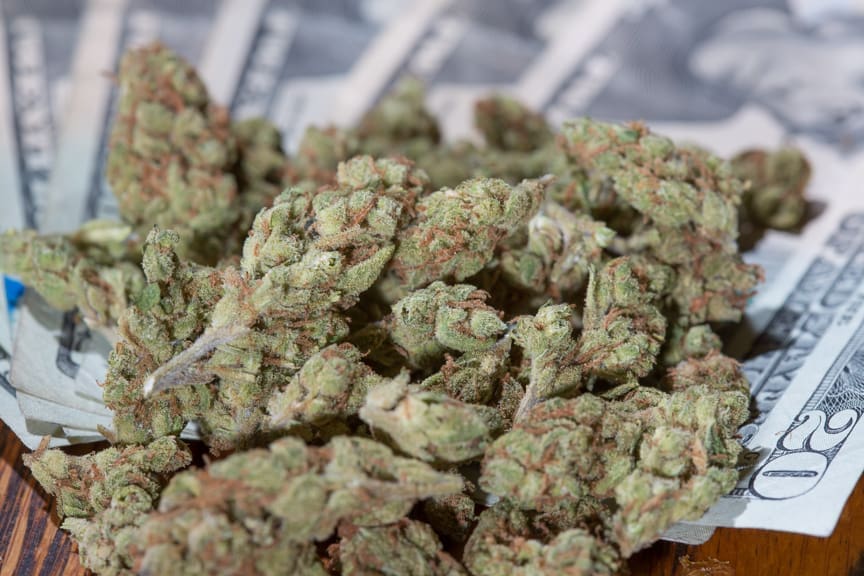 Fairness. That's what marijuana businesses say they're seeking to win as part of a broad Republican tax reform plan moving through Congress this month.
To date, they haven't had much luck, but that doesn't mean the fight is over.
Under a 1980s federal provision — known as 280E — cannabis businesses are forced to pay a much higher tax rate than companies in other industries.
The statute was originally intended to to stop drug cartel leaders from writing off yachts and expensive cars, but today its plain language means that that growers, processors and sellers of marijuana — which is still a Schedule I substance under federal law — can't take business expense deductions that are available to operators in other sectors.
Last week, those businesses could not get any member of the House Ways and Means Committee to introduce — never mind muster enough bipartisan support to pass — an amendment attaching a 280E fix to the tax overhaul bill. Amendments on other topics were adopted or rejected on party-line votes.
The legislation was then approved, with all Republicans in support and all Democrats in opposition, and sent to the House Rules Committee to make preparations for a floor vote.
On Tuesday, Congressman Jared Polis (D-CO) did file a 280E amendment in the Rules panel, intended for floor consideration. He described the proposal as "essentially revenue neutral" in comments before the committee, of which he is a member.
Referring to the up to 70 percent effective tax rate that legal cannabis businesses are forced to pay because they cannot take expense deductions, Polis said 280E makes their prices artificially high and "prevents them from being able to completely undermine the criminal cartels" because those organizations can sometimes undercut legal prices.
Repealing the outdated provision would be the "nail in the coffin of the criminal cartels that jeopardize the health of our kids and our safety," he said.
But the panel, as expected, did not allow the measure to advance before the full House, as has been the case with every marijuana amendment over the course of the past year.
What's more, the panel advanced the tax bill under a "closed rule" that blocked all 139 submitted amendments on a broad range of topics from reaching the floor.
(One of those additional measures, by Congressman Lou Correa (D-CA) would establish a 15 percent federal excise tax on legal marijuana sales with revenue earmarked toward reducing the deficit.)
Polis's motion to amend the rule to specifically allow the 280E measure to be considered on the floor failed on a party-line vote of three to eight.
The tax bill will now go before the full House later this week where it is expected to be narrowly approved.
In the meantime, advocates are hanging their hopes on the Senate, where the Finance Committee is marking up its version of the tax reform legislation this week.
Get access to this exclusive analysis for Marijuana Moment Patreon supporters that spells out which senators cannabis interests need to win over in order to approve a 280E amendment in committee. A sufficient number of GOP members of the Senate Finance Committee have supported marijuana measures in the past to put 280E reform within reach.
How Marijuana Businesses Can Win Tax Fairness Under Trump Plan
A total of 355 amendments have been filed before that panel.
While none are listed as explicitly dealing with 280E, the legislative text for the measures hasn't been posted online, and one amendment in particular from Sen. Ron Wyden (R-OR) is described in a fashion that seems as though it may concern the marijuana tax provision: "Amendment of a perfecting nature to help small business."
Wyden is the sponsor of a standalone 280E reform bill similarly titled, "The Small Business Tax Equity Act of 2017."
Advocates have had success garnering increasing bipartisan support for that bill and standalone 280E reform legislation in the House this year as compared to versions filed in the past Congress. But those bills are not going to move though committee, to the floor and to the president.
The only real hope of getting a reform enacted into law is to attach it to a broader moving vehicle like the GOP tax bill.
And now, because of the failure to approve a 280E amendment on the House side, the only hope lies in the Senate. That means either getting an amendment adopted in committee or on the floor.
The latter will be a much harder path because the bill will likely be considered by the full body under an agreement that limits the number of amendments, and Senate Democratic leaders are likely to focus their efforts on measures concerning middle-class tax relief and general tax rates for businesses.
While convincing Senate Republicans to amend their leadership's important bill in committee is a big ask, it is seen as not nearly as heavy a lift as convincing House GOP members to vote to change the bill in their chamber would have been.
So now, industry interests are hoping that Wyden's amendment is about 280E, that he can hold all the Democrats on the panel in support of it and that a select number of targeted Republicans will go along with the plan.
Find out which senators cannabis businesses need to target to win a 280E reform amendment in the Senate Finance Committee in this exclusive analysis for Marijuana Moment Patreon supporters:
How Marijuana Businesses Can Win Tax Fairness Under Trump Plan
Even if 280E language is adopted on the Senate side, it will still have to a survive a bicameral conference committee that merges the bill with the House version which does not contain the provision.
Wyden's office and cannabis business advocacy interests active on Capitol Hill did not respond to queries from Marijuana Moment for this story.