EPA Denies Marijuana Pesticide Applications, But Is Open To Hemp Uses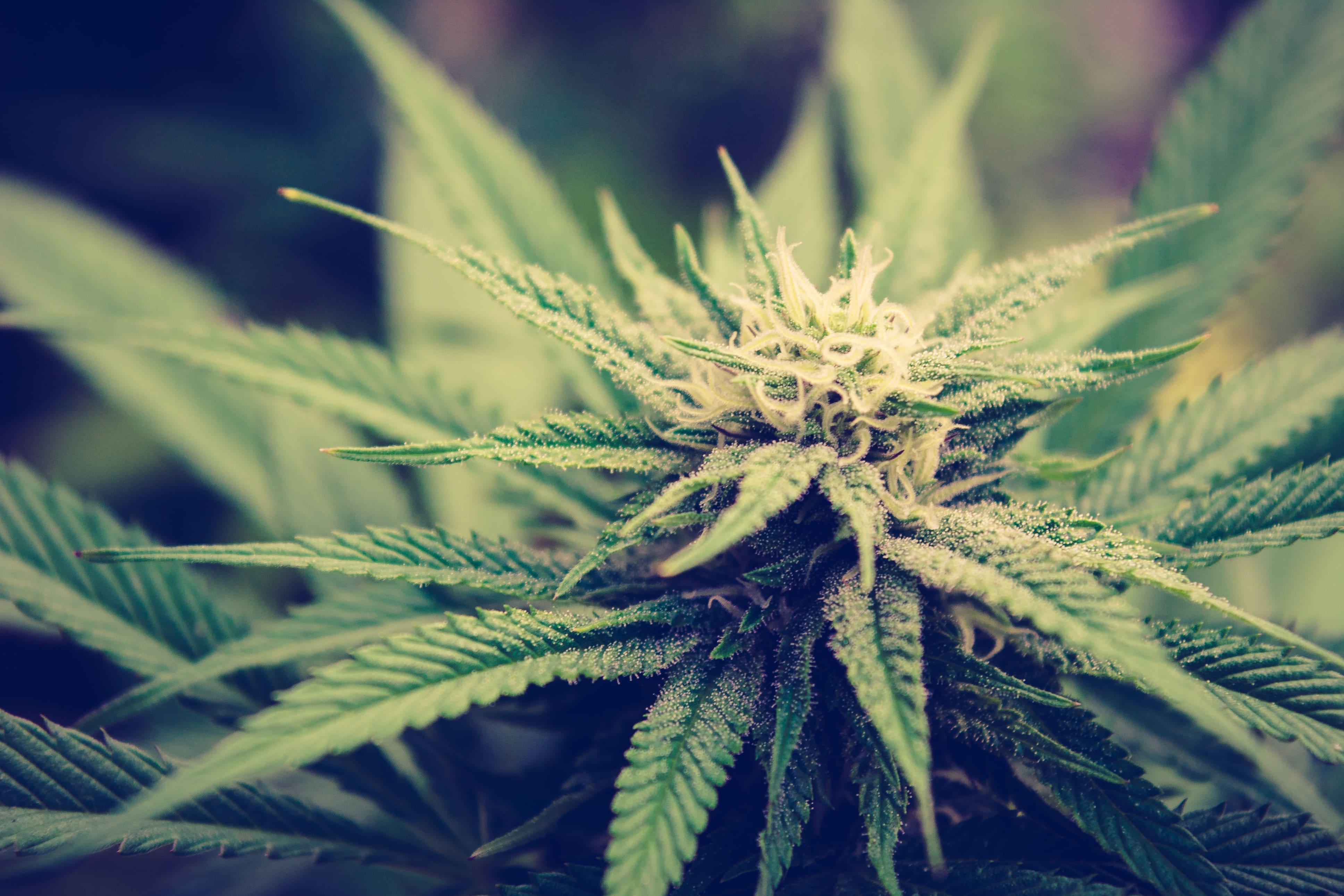 The Trump administration has denied requests from states to allow pesticides for use on marijuana, but is open to considering their use on its non-psychoactive cannabis cousin, hemp, according to new documents from the Environmental Protection Agency (EPA).
As noted previously by Bloomberg and others, EPA sent letters in June notifying officials from California, Nevada, Vermont and Washington that the agency planned to disapprove their requests to register pesticides for use on marijuana crops.
But it has not yet been reported that Nevada officials, unlike those from the other three states, did not withdraw their applications after receiving notice from EPA and instead insisted on pursuing the registrations.
"Under federal law, cultivation (along with sale and use) of cannabis is generally unlawful as a schedule I controlled substance under the Controlled Substances Act," EPA Administrator Scott Pruitt wrote in a July 3 letter formally rejecting the Nevada applications. "The EPA finds that the general illegality of cannabis cultivation makes pesticide use on cannabis a fundamentally different use pattern."
Under federal law, states can register new uses of pesticides that have been previously federally approved in order to address special local needs (SLNs), as long as the new applications don't constitute a substantially different use pattern from what has been previously approved.
Pruitt "determined disapproval is reasonable because the EPA does not believe that Congress intended the [special local needs process] to be used for the purpose of facilitating activities that are generally in violation of federal law," he wrote in the July letter to the Nevada Department of Agriculture. "Any economic, social or environmental costs associated with pesticide use on cannabis would not be reasonable or justified in light of the fact that such use is in furtherance of an illegal act."
If not for federal marijuana prohibition, the application would've been approved.
"The EPA has reviewed the SLN registrations submitted by the state and has not identified any significant risks associated with the SLN registrations," Pruitt wrote. "The EPA would not have been inclined to disapprove these registrations were cultivation and sale of marijuana generally lawful in the United States."
Nevada's insistence of their application, and EPA's denial of it, were made public in a Federal Register filing last month and, along with the federal agency's willingness to consider pesticides for use on industrial hemp, were among the subjects of a meeting last week of a key federal advisory panel.
"There has been interest in SLNs for use on industrial hemp," according to presentation materials for the meeting of EPA's Pesticide Program Dialogue Committee. The agency's Office of Pesticide Programs "will consider SLNs for industrial hemp grown under the 2014 Farm Bill provisions."
Under that legislation, industrial hemp research programs authorized by states are not considered to be in violation of federal laws that generally prohibit cannabis cultivation.
The panel noted concern that "some states have established pesticide residue action levels for cannabis" in light of the fact that "there are no tolerances established for marijuana or hemp" by the federal government and "cannabis does not fit into an existing crop group."
The meeting documents don't provide detail on EPA's process or timeline for considering hemp-related SLNs.
In the meantime, Pruitt told Nevada officials that, when it comes to marijuana, they "must take steps to halt any further sale or distribution of products under these SLN registrations. For uses subject to the disapproval, distribution or sale of existing stocks or all disapproved products listed above is prohibited."
Marijuana Industry Groups Ask States For Coronavirus Relief Loans That Feds Won't Provide
A coalition of marijuana industry associations sent a letter to governors and state treasurers on Wednesday, asking them to help secure financial relief that cannabis businesses are being denied by the federal government amid the coronavirus outbreak.
The letter emphasizes that marijuana companies are providing jobs and essential services during the pandemic, and some are producing needed medical supplies like hand sanitizer. Despite this, the cannabis industry is specifically ineligible for federal disaster loans and other relief programs due to their product's ongoing status as an illegal controlled substance. The groups said the treasurers could provide assistance to that end.
"Like all essential businesses, cannabis businesses are facing significant uncertainty and costs to provide for our employees and to maintain the medical supply chain during this pandemic," the groups said. "Yet, unlike every other essential business, there is an underlying federal-state tension which puts our businesses in a uniquely vulnerable and dire operational and financial position. This is particularly true of our small and minority-owned businesses."
They made two requests to the state officials: 1) encourage congressional delegations to insert language into future COVID-19 legislation that would enable marijuana companies to access federal Small Business Administration (SBA) relief loans and disaster assistance, and 2) consider creating state-level lending programs for the industry to help fill the gap in the meantime.
"Although cannabis businesses operate in strict compliance with state law and comply with a broad range of federal mandates, including paying federal corporate taxes at a much higher effective rate than other businesses due to a quirk in the tax code, their activity is still considered illegal under federal law," the letter states. "This creates all kinds of hardship, including this current prohibition on SBA assistance."
"While the underlying federal issues with banking, taxes, and capital access remain, our businesses need access to some additional liquidity to ensure reliability in the medical supply chain for patient access and employee retention in these uncertain times," they said.
The National Cannabis Industry Association (NCIA), Marijuana Policy Project, Minority Cannabis Industry Association, Cannabis Trade Federation, National Cannabis Roundtable and Global Alliance for Cannabis Commerce each signed the letter.
"The cannabis industry is under the same strains as many other industries in these difficult times, in addition to existing unduly burdensome regulatory and financial requirements," Morgan Fox, NCIA media relations director, said on behalf of the groups in a statement to Marijuana Moment. "Given the increasing recognition of cannabis businesses as necessary components of healthcare and economic stability, it is absolutely vital that they can access relief loans to continue to provide services effectively."
SBA has made clear that its services are not available to marijuana businesses, or even those that indirectly work with the industry. While eleven senators recently requested that a key committee approve spending bill language allowing SBA program access to cannabis companies, the request was targeted at future spending legislation in the works, rather than bills concerning the coronavirus outbreak that will likely be enacted in short order.
In a separate letter to governors and regulators in states with medical cannabis programs, another set of industry and advocacy organizations stressed the need to maintain access to medical cannabis for patients. They thanked the states for deeming dispensaries to be essential services and said, additionally, they should allow home deliveries, curbside pickup and recommendations via telemedicine while removing or reducing caregiver application fees, among other steps.
"On behalf of medical cannabis businesses, patients, and our communities, we again express our gratitude for your leadership and work to ensure continued access to safe and effective medicine," the groups, which includes all of those in the aforementioned letter as well as Americans for Safe Access and NORML. "We welcome the opportunity to help identify and implement safe means to ensure continued access to medicine."
Read the letter concerning financial relief below:
Cannabis industry letter to… by Marijuana Moment on Scribd
Read the letter concerning medical cannabis access below: 
Industry group on medical c… by Marijuana Moment on Scribd
Lawmakers Mourn Loss Of Charlotte Figi, Whose Story Inspired National CBD Movement And Helped Change Policies
Two Marijuana Magazines Owned By High Times Suspend Publication Due To Coronavirus
The company behind High Times is temporarily suspending the publication of two print cannabis magazines it owns due to difficulties with the supply chain that have arisen due to the coronavirus outbreak, Hightimes Holding Corp. confirmed to Marijuana Moment on Monday.
Dope Magazine and Culture Magazine are halting circulation amid the pandemic, and six staffers across the media outlets were furloughed. Long-time High Times editor Danny Danko also said on Monday that he was laid off, though that magazine will continue to be published.
"We furloughed the print publishing staff of Dope and Culture till the virus passes," Hightimes Holding Executive Chairman Adam Levin said in a statement to Marijuana Moment. "Since both mags are distributed through walk up distribution methods (retailers, pharmacies , etc), we made the decision to suspend publishing till then."
It remains to be seen when the newly enacted suspensions will be lifted given uncertainties with the COVID-19 outbreak. The plan is to return all furloughed employees to their positions once the situation stabilizes, the company said.
Last week, a producer with the John Doe Radio Show posted on Twitter and Facebook that a "reliable source" informed him that High Times Magazine itself would be ending its print circulation for good, but a spokesperson disputed that claim, stating that only Dope and Culture will temporarily cease circulation.
BREAKING: A reliable source has told me High Times Magazine will no longer be circulated in print effective immediately and there were staff laid off with the mag.

I'm sure more info will unfold quickly. If I find out more I will let you know.

— John Doe Radio (@JohnDoeRadio) April 2, 2020
The April edition of High Times Magazine, which has been publishing print content on cannabis culture since 1974, has already been released and the publication will continue to be printed in the months to come, the spokesperson said.
As of Monday, Culture's website appears to still be accepting subscriptions to its monthly magazine.
The development at Hightimes Holding is one of the latest examples of how industries across the U.S. are being disrupted amid the pandemic.
The cannabis publishing company has gone through several major changes in recent years. In addition to acquiring the trade publications Dope and Culture in 2018, it announced last month that it bought the marijuana cultivation company Humboldt Heritage. That came after High Times announced it will be launching two flagship dispensaries in Los Angeles and Las Vegas.
Entertainment executive Kraig Fox took over as CEO of Hightimes Holding in April 2019, and he took the helm as the company was in the process of launching a mini initial public offering that has allowed it to raise up to $50 million from individual investors who can purchase stock for a minimum of $99 per share.
Fox resigned within less than a year and former Overstock.com President Stormy Simon took over in January.
"The listing of the company's stock will give us a trading currency that will assist us in furthering our acquisitional goals," Levine said in February. "With the lessons, we've learned from other operator's mistakes, great management, and the current state of the industry, now is the time for High Times to thrive!"
Hightimes Holding said in a Securities and Exchange Commission report last year that operating losses and cash flow deficits means that "there is substantial doubt about the company's ability to continue as a going concern for one year from the issuance of the financial statements."
Outside of the media industry, drug policy reform efforts are also experiencing significant challenges as the country grapples with the coronavirus pandemic.
California activists for campaigns to amend the state's legal cannabis program and legalize psilocybin mushrooms are asking for a digital signature option because they're unable to conduct in-person collections.
Likewise in Washington, D.C., advocates for a measure to decriminalize psychedelics asked the mayor and local lawmakers to accept online signatures for their ballot petition.
An effort to legalize medical cannabis in Nebraska is facing similar signature gathering challenges. A campaign to legalize cannabis in Missouri is also in jeopardy.
In Oregon, advocates for a measure to decriminalize drug possession and a separate initiative to legalize psilocybin for therapeutic purposes have suspended in-person campaign events amid the pandemic.
Idaho activists announced on Thursday that they are suspending their campaign, though they are still "focusing on distributing petitions through online download at IdahoCann.co and encouraging every volunteer who has downloaded a petition to get them turned in to their county clerk's office by mail, regardless of how many signatures they have collected."
North Dakota activists announced last week that they are suspending their campaign put marijuana legalization on the November ballot due to the coronavirus outbreak.
In Arizona, a legalization campaign is petitioning the state Supreme Court to instruct the secretary of state to allow individuals to sign ballot petitions digitally using an existing electronic system that is reserved for individual individual candidates seeking public office.
New York Gov. Andrew Cuomo (D) conceded on Saturday that it's unlikely marijuana will be legalized in the state this year because the issue proved too complicated to insert into a budget that passed last week as lawmakers scrambled to address the COVID-19 pandemic.
Businesses That 'Indirectly' Work With Marijuana Industry Ineligible For Federal Coronavirus Loans
Photo courtesy of Mike Latimer.
Businesses That 'Indirectly' Work With Marijuana Industry Ineligible For Federal Coronavirus Loans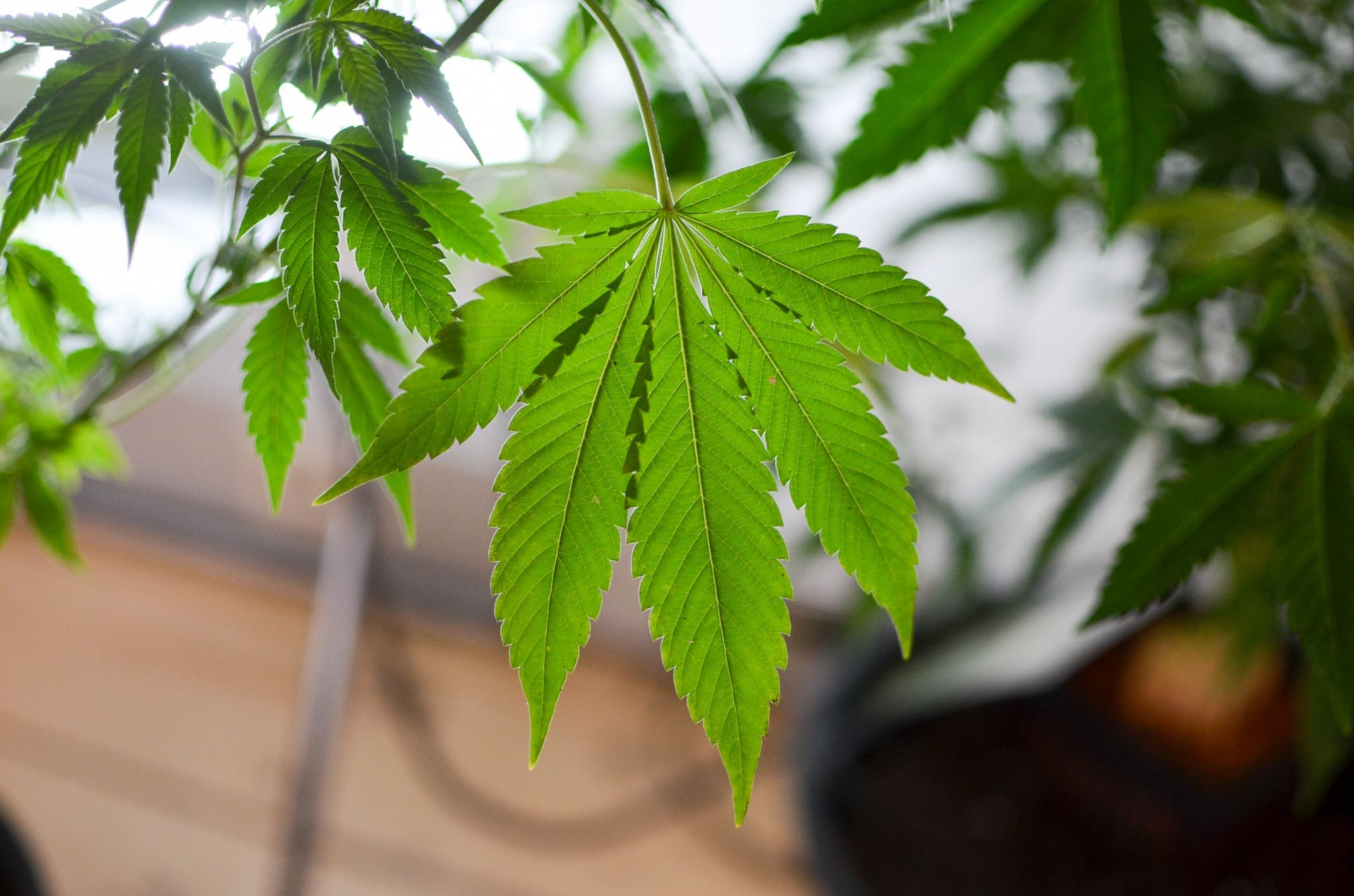 It's not just state-legal marijuana retailers and growers that stands to miss out on federal relief loans amid the coronavirus outbreak. In addition to that restriction, which the federal Small Business Administration (SBA) confirmed last month, a wide range of businesses that indirectly service the cannabis industry are also ineligible under recently enacted legislation.
The Coronavirus Aid, Relief, and Economic Security (CARES) Act, which the President Trump signed last month, provides for a Paycheck Protection Program that offers a significant amount of forgivable loans to companies with 500 or fewer employees. Cannabis businesses—as well as ancillary firms that contribute to them with products or services—are specifically excluded from those benefits, however.
In a notice about the draft rules of the CARES Act, SBA points to a document from last year outlining businesses that are generally ineligible for its programs. One section describes how "Businesses Engaged in any Illegal Activity" can't receive federal loans.
"SBA must not approve loans to Applicants that are engaged in illegal activity under federal, state, or local law," it states. "This includes Applicants that make, sell, service, or distribute products or services used in connection with illegal activity, unless such use can be shown to be completely outside of the Applicant's intended market."
"Because federal law prohibits the distribution and sale of marijuana, financial transactions involving a marijuana-related business would generally involve funds derived from illegal activity," it continues. "Therefore, businesses that derive revenue from marijuana-related activities or that support the end-use of marijuana may be ineligible for SBA financial assistance."
To that end, it's no surprise that businesses such as dispensaries and cultivation facilities would be excluded. But it's also the case that a large class of companies that indirectly work with the cannabis industry could also lose out on the benefits.
An ineligible "indirect marijuana business" is defined by SBA as "a business that derived any of its gross revenue for the previous year (or, if a start-up, projects to derive any of its gross revenue for the next year) from sales to Direct Marijuana Businesses of products or services that could reasonably be determined to aid in the use, growth, enhancement or other development of marijuana."
SBA provides specific examples of such companies. The list includes "businesses that provide testing services, or sell or install grow lights, hydroponic or other specialized equipment, to one or more Direct Marijuana Businesses; and businesses that advise or counsel Direct Marijuana Businesses on the specific legal, financial/accounting, policy, regulatory or other issues associated with establishing, promoting, or operating a Direct Marijuana Business."
Businesses that sell paraphernalia like bongs or pipes intended for cannabis use are also ineligible for the loans, SBA said.
However, the agency said its interpretation of an indirect cannabis business doesn't extend to companies that provide general services such as plumbing or tech support for laptops that marijuana firms use, for example.
The penalty for submitting an application for the relief loans with fraudulent information is up to five years in prison and up to a $250,000 under one federal statute. Another statute makes it punishable by imprisonment of up to two years and a maximum $5,000 fine. Finally, if the application was submitted to a federally insured institution, the penalty is up to 30 years in prison and up to a $1 million fine.
"As a starting point, it is incredibly unfair that state-legal cannabis companies are not eligible for these SBA loans," Josh Kappel, founding partner at Vicente Sederberg, told Marijuana Moment. "These companies pay Social Security and Medicare taxes, unemployment taxes, and, of course, federal corporate taxes. In every way, they deserve to be treated like any other business when it comes to these emergency loans."
"It is even more egregious when the SBA determines, not by law but by its own regulations, that companies will be ineligible for loans if they derived any revenue in the previous year from selling products or services to state-legal cannabis companies," he added. "In a state like Colorado, when you consider law firms, accounting firms, advertising and marketing firms, HVAC companies, lighting companies, and on and on, there are literally hundreds of small businesses that could be deemed ineligible."
Advocates are pushing for Congress to add language to future coronavirus-related spending legislation to free up access to SBA services for state-legal marijuana businesses. But it remains to be seen whether that will materialize.
Eleven senators did recently send a letter to leadership in a key committee asking that they add a provision allowing marijuana businesses to access federal loan services in an upcoming annual spending bill, however.
"While we would like to see loans available to all cannabis companies, the SBA, at the very least, should immediately modify its regulations to remove the prohibition on COVID-19-related loans to 'indirect marijuana businesses,'" Kappel said. "Countless jobs and small businesses could be at risk if they do not."
Because hemp was legalized under the 2018 Farm Bill, businesses that sell the crop or those that indirectly service those companies are eligible for federal relief programs—a point SBA stressed in a recent blog post.
CBD Prescription Drug Is No Longer A Federally Controlled Substance, DEA Says
Photo courtesy of Philip Steffan.