As Denver Post Guts Cannabist, Former Editor Ricardo Baca May Buy It
Marijuana Moment is republishing the following press release with the permission of Grasslands.
'I Am Absolutely Gutted':
As The Denver Post Cuts Staffing to Groundbreaking Marijuana News Vertical The Cannabist, Site's Founder and Original Editor Laments its Unjustified Collapse 
Once Considered Among the Hottest Brands in New Media, Industry-Leading Marijuana Journalism Site The Cannabist No Longer Has a Dedicated Staff After The Denver Post Lays Off One-Third of its Newsroom
DENVER, Colorado—April 27, 2018—Embattled Colorado newspaper The Denver Post is no longer staffing its groundbreaking, first-of-its-kind marijuana news vertical The Cannabist, newsroom leadership confirmed Friday—a decision that is surprising cannabis and journalism circles today.
The Cannabist was founded in 2013 by veteran journalist Ricardo Baca as the world's first adult-use cannabis market was about to launch in Colorado. As The Post's first-ever Marijuana Editor, Mr. Baca and his team created the site from scratch and developed a robust national readership that appreciated the unique vertical's journalism-first approach to covering the newly legal industry, the policy surrounding it and the culture that grew from legalization. Feature-length documentary Rolling Papers—a film "more about marijuana journalism than the big picture, and as such it's a worthwhile endeavor," wrote Chicago Sun-Times film critic Richard Roeper in his three-star review—documented both The Cannabist's debut and the 2014 world premiere of state-regulated legal marijuana sales.
As the site's founder and original editor-in-chief, journalist and thought leader Ricardo Baca was brokenhearted to hear the news.
"I am absolutely gutted today," says Mr. Baca, who founded Grasslands: A Journalism-Minded Agency in early 2017 after resigning from The Post, where he worked as a reporter, critic and editor for 15 years. "We were so lucky to know The Cannabist as we did, and The Denver Post was lucky that we caught this lightning in a bottle during those historic days. We avoided the blind, pro-legalization activism of publications like High Times, and we also were an objective news source to counter prohibitionist misinformation that had plagued so much of the mainstream media's irresponsible coverage of cannabis throughout the last eight decades.
"But it's devastating to have helped create a news and culture site that changed the way so many people, journalists included, talked about marijuana—and to watch it fall apart, especially now that legal cannabis is increasingly becoming the law of the land. Now more than ever, we need serious journalists covering these state-legal marijuana markets, but this trend is not encouraging, as we're also seeing staff reductions at the San Francisco Chronicle's Green State vertical and elsewhere. If The Post's most recent staff reduction broke my heart, which it unquestionably did, this news about The Cannabist losing its dedicated staff is thoroughly drubbing the rest of my internal organs with a meat tenderizer.
"These layoffs are putting The Cannabist on life support and destroying The Post's ability to comprehensively cover Colorado, and it is entirely to blame on Alden Global Capital, the black-hearted hedge fund that owns Digital First Media and 100 American newspapers, including The Post. These vulture capitalists are literally hated throughout Denver, and while everyone from Gov. John Hickenlooper and Mayor Michael Hancock stands in support of The Post, we need to continue to let Alden Global Capital know that they are not welcome in Colorado, and they need to sell The Denver Post to a more responsible owner who will finally curb this undemocratic bloodletting."
In less than two years under Mr. Baca's leadership, The Cannabist was luring more readers than veteran publication High Times' website, according to media-tracking organization comScore. In less than three years, Mr. Baca had grown the staff from just himself to a seven-person full-time team that included four editorial and three advertising employees.
But after Mr. Baca resigned from The Post in December 2016, the newspaper started making cuts to the vertical's staff, nixing the General Manager advertising position and reassigning the remaining two Cannabist-focused sales staff in early 2017. That December, The Cannabist's editorial staff was cut from four to three during a separate newsroom-wide staff reduction.
And in April 2018, after the newspaper's editor told newsroom staff that it would be laying off one-third of its editorial employees, two Cannabist staffers announced they were leaving for other opportunities; later that month, Cannabist editor-in-chief Alex Pasquariello was told the paper was cutting editorial staffing to the site and that his position no longer existed.
The Denver Post has been in the national news recently because of a historic staff reduction and the resulting editorial-page public revolt against the newspaper's hedge-fund ownership via a package of op-eds and columns. Mr. Baca returned to newsprint recently to pen one of the cover op-eds for The Post'sattention-grabbing opinion section.
Mr. Baca's agency Grasslands is in early discussions with Post leadership about potentially purchasing The Cannabist should they decide to sell it.
# # #
About Grasslands
Grasslands is a journalism-minded agency, helping clients in a variety of industries with informed public relations, thoughtful content marketing, contextual social media, top-notch thought leadership work, impactful newsletter campaigns and compelling event execution. The Content Team, led by 20-year newspaper veteran Ricardo Baca, has nearly 45 years of top-level journalism experience at outlets including The Denver Post, the Chicago Sun-Times, the Rocky Mountain News, The Daily Beast and elsewhere. The Public Relations Team, led by 20-year New York City agency veteran Shawna McGregor, has nearly 35 years of high-level communications experience with clients including People magazine, IKEA North America, K12 Inc. and the American Wind Energy Association. Join the Grasslands conversation on Facebook, Twitter and Instagram.
Coronavirus Crisis Shows Marijuana Is 'Essential' And Mainstream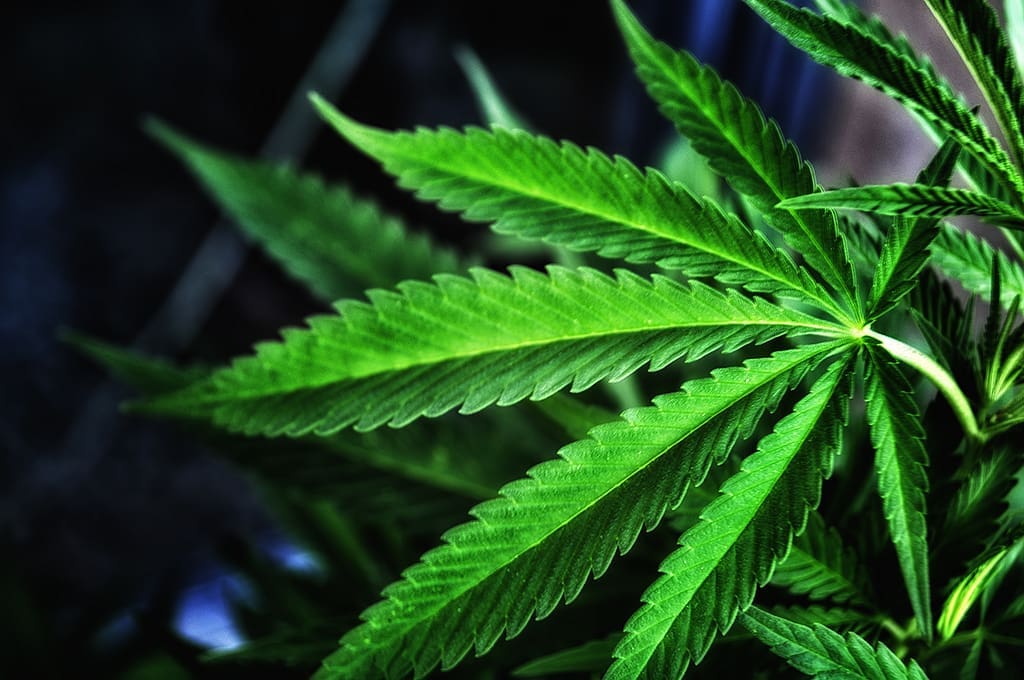 Never has it been more clear than during the current COVID-19 pandemic that marijuana has arrived at the forefront of mainstream American society.
In state after state, governors and public health officials are deeming cannabis businesses "essential" operations that can stay open amid coronavirus-related forced closures and stay-at-home mandates. People might not be able to go bowling or see a movie in theaters, but they can still stock up on marijuana.
Please visit Forbes to read the rest of this piece.
(Marijuana Moment's editor provides some content to Forbes via a temporary exclusive publishing license arrangement.)
Photo courtesy of Carlos Gracia.
Marijuana Industry Pleads For Access To Federal Coronavirus Business Relief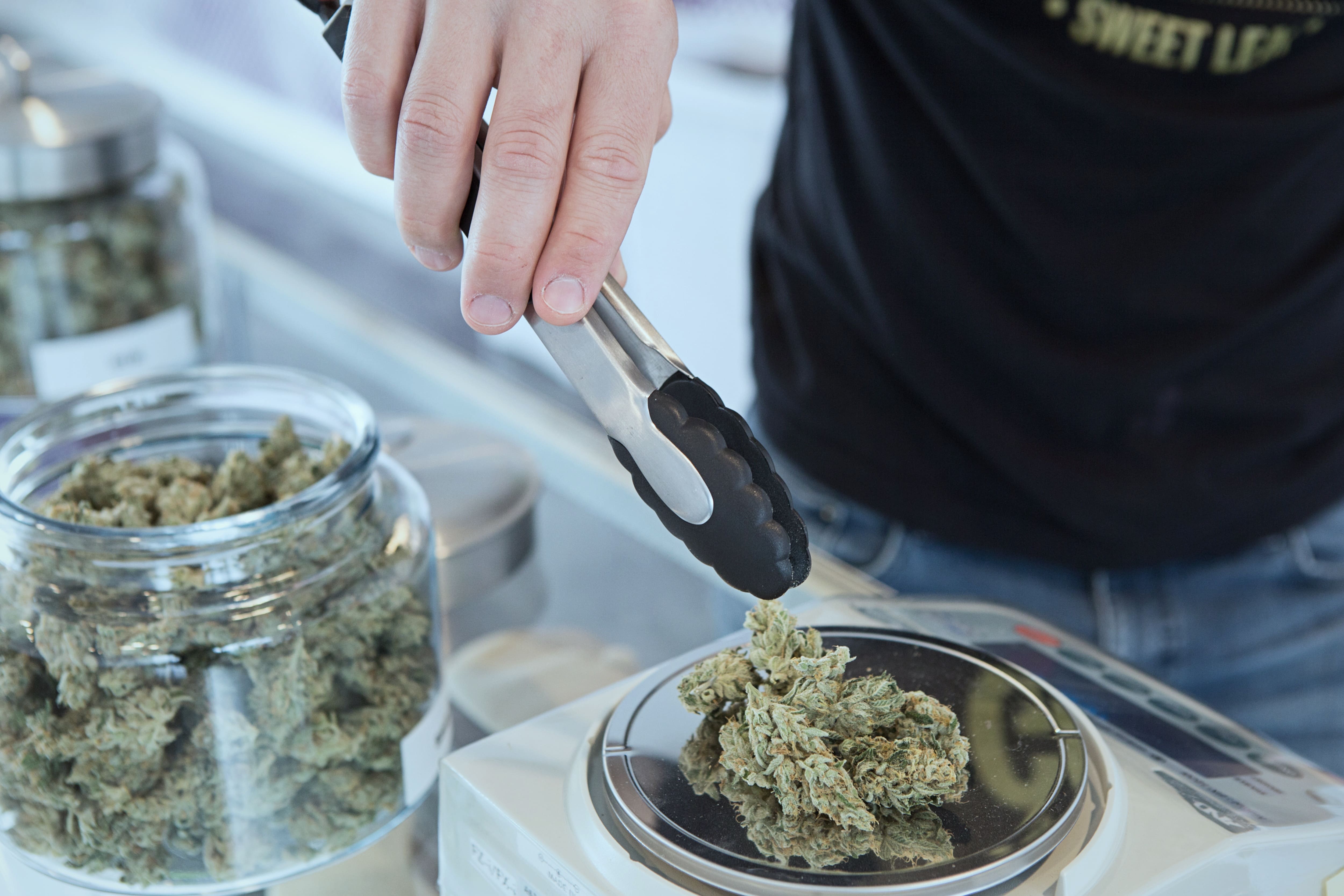 As Congress scrambles to reach a consensus on how to help Americans caught in the financial fallout of COVID-19, a coalition of marijuana industry trade groups is urging federal lawmakers not to forget about the hundreds of thousands of workers in state-legal cannabis industries.
Legal marijuana now employs an estimated 240,000 people in the U.S. but, because cannabis remains federally illegal, marijuana businesses remain cut off from nearly all benefits at the federal level, including emergency relief funds.
In a letter sent Friday to leaders of the House and Senate, major cannabis industry associations called on lawmakers to remove those restriction and ensure that state-legal cannabis businesses can qualify for assistance.
"Our members follow strict regulations, create jobs, generate billions of dollars in tax revenue—including federal corporate tax revenue—and act as good corporate citizens," the groups said. "Yet it appears as if these businesses will not be eligible for the same loans available to other businesses in this country at risk due to the global pandemic."
The letter was sent jointly by the National Cannabis Industry Association, National Cannabis Roundtable, Minority Cannabis Business Association, Global Alliance for Cannabis Commerce and Cannabis Trade Federation.
"The ineligibility of cannabis businesses for disaster assistance loans is especially inequitable given that these same cannabis businesses are required to comply with other coronavirus-related measures, such as paid sick leave coverage," the organizations wrote. "​We are not seeking special treatment for state-legal cannabis businesses. We only seek to have them treated on an equal level as all other job-generating, tax-paying companies in this country."
In a separate announcement on Friday, the nonprofit group NORML said in a blog post that the organization has been reaching out "to our numerous allies on Capitol Hill" to ensure that "discriminatory practices do not apply to those in the industry seeking unemployment benefits [for cannabis workers] during these uncertain times."
"Given the tremendous amount of uncertainty in the broader economy," NORML Political Director Justin Strekal said in a statement, "the hundreds of thousands of American workers who are employed by the state-legal marijuana industry must be respected and protected by the emergency actions being taken by elected officials."
Cannabis Workers, Unemployment Insurance, and the Small Business Administration: What You Need to Know https://t.co/Tt2y2ovVHg

— NORML (@NORML) March 20, 2020
Programs already in place should extend at least some benefits to marijuana workers, NORML said in the post. In addition to workers qualifying for state-level unemployment benefits, the cannabis industry could see help from the congressional Families First Coronavirus Response Act.
The act, signed into law this week, directs federal funds to state governments to help with COVID-19 efforts. NORML said that after conferring with experts, it believes the act "provides the individual states with the authority to decide for themselves which industries are legally eligible to receive benefits."
But unless lawmakers amend current rules, state-legal cannabis companies won't receive a dime of disaster relief aid provided by the federal government to other small businesses. The federal Small Business Administration (SBA) is prohibited from providing financial assistance to industries that are illegal under federal law.
NORML said that it "will continue to work with our federal allies to call for an end for such discriminatory practices against the cannabis industry and those whose livelihoods depend upon it."
One way to address the issue, NORML said, would be to pass pending legislation introduced last year by Rep. Nydia Velázquez (D-NY), who chairs the House Small Business Committee. The bill, H.R. 3540, would remove cannabis from the Controlled Substances Act and prohibit SBA from denying services to marijuana-related businesses.
That legislation was introduced just days after federal lawmakers heard about challenges facing small cannabis businesses at a hearing. Language from the bill was later included in the Marijuana Opportunity, Reinvestment, and Expungement (MORE) Act, which was approved by the House Judiciary Committee last year.
"Now is not the time for Congress to think small," Strekal, of NORML, urged as lawmakers continued debating how to best address the crisis. "Including Chairwoman Velazquez's proposal to have the SBA support small cannabis businesses would protect both American jobs and the consumers that they serve."
Meanwhile, the coronavirus pandemic is also impacting drug policy reform efforts across the country. Lawmakers in New York have said in recent days that the effort to legalize marijuana for adults may be delayed due to coronavirus. Ballot initiative campaigns in California and Washington, D.C., have asked local officials for permission to gather signatures online. And in Nebraska, activists pushing to legalize medical marijuana in the state have announced they've temporarily suspended their signature gathering campaign.
"We look forward to the opportunity to get back out there to help Nebraskans create meaningful change for each other," Nebraskans for Medical Marijuana posted to Facebook on Thursday, "and we wish you and your loved ones health and peace of mind."
Read the cannabis industry letter to congressional leaders below: 
Cannabis Industry Disaster … by Marijuana Moment on Scribd
Stop Passing That Joint, Top Marijuana Reform Group Says Amid Coronavirus
Colorado Just Issued The First Marijuana Delivery License In The State
As more Americans across the country are sheltering at home during the COVID-19 pandemic, a major Colorado cannabis retailer announced that it has received the state's first permit to deliver medical marijuana directly to patients' doors.
Boulder-based medical cannabis dispensary The Dandelion, which is owned and operated by the retail chain Native Roots, obtained Colorado's first state-issued delivery license last week, the company announced on Thursday in a press release.
Delivery services won't be available immediately, however. Shannon Fender, director of public affairs for Native Roots, said The Dandelion is hoping to begin its first deliveries by the end of the month.
"We will be providing more information about the date we're going live," Fender told Marijuana Moment in a phone interview, "but we're planning for the end of March."
Patients will also have to register as members of The Dandelion in order to qualify for delivery. Signing up currently requires patients to visit the dispensary in person, but Fender said the company is "looking for a way that patients could do this remotely" given concerns about spreading the coronavirus through human-to-human contact.
— Native Roots (@NativeRoots303) March 13, 2020
Once deliveries do begin, The Dandelion will be able to drop off deliveries only within Boulder or the nearby town of Superior, another jurisdiction that also allows medical marijuana deliveries. Fender said Native Roots has been talking to other local governments "for months" about opting in to local delivery, but so far it's been slow going.
"The Chamber is excited that Boulder is leading the way on regulation for cannabis delivery. Native Roots has been an upstanding member not only of the cannabis industry, but of the Boulder business community at large," Boulder Chamber Director of Public Affairs Andrea Menegheal said in a press release. "We look forward to what this means for how our businesses strive to serve the patient community and as other jurisdictions begin policy conversations on cannabis delivery services."
Under a law passed last year, deliveries of medical cannabis have been allowed under Colorado law since January 2. But, because local jurisdictions must first opt in to allowing delivery, the process of issuing state-level licenses has lagged.
Under the new law, deliveries of recreational marijuana won't be allowed until January 2021 at the earliest.
Gov. Jared Polis (D) last year described marijuana delivery as a tactic to reduce impaired driving, but it's become especially relevant in the new era of social distancing. As more and more dispensaries enact policies meant to limit the spread of coronavirus, delivery offers a way to protect vulnerable patients while still ensuring access to medicine.
"The timing is total coincidence, but it's timely," Fender at Native Roots said of the company's delivery plans. "Medical delivery is really another option for patients to utilize social distancing."
Across the country, state and local governments are grappling with whether to allow cannabis retailers to remain open. Most so far have allowed sales to continue, albeit with extra steps in place to avoid transmitting the virus. Fender said she wasn't aware of any closures so far affecting Native Roots's 21 locations in Colorado.
Patient advocacy group Americans for Safe Access this week called on medical marijuana states to keep dispensaries open, urging officials to declare them "essential" services and adopt practices, such as curbside pickup or delivery, to limit transmission of the virus.
Beyond the issue of patient access, the coronavirus is also having a significant impact on drug policy reform efforts across the country. Campaigns to revise California's adult-use cannabis law and legalize psilocybin mushrooms, as well as a Washington, D.C. campaign to decriminalize psychedelics, have all asked state lawmakers to allow them to collect signatures digitally to prevent viral transmission as they work to qualify for the November ballot.
In New York, hopes to include marijuana legalization in the final budget by an April deadline have largely been dashed due to the need to prioritize a coronavirus response.
Stop Passing That Joint, Top Marijuana Reform Group Says Amid Coronavirus
Photo courtesy of Chris Wallis // Side Pocket Images