Federal Officials Give Hemp Legalization Update At Senate Hearing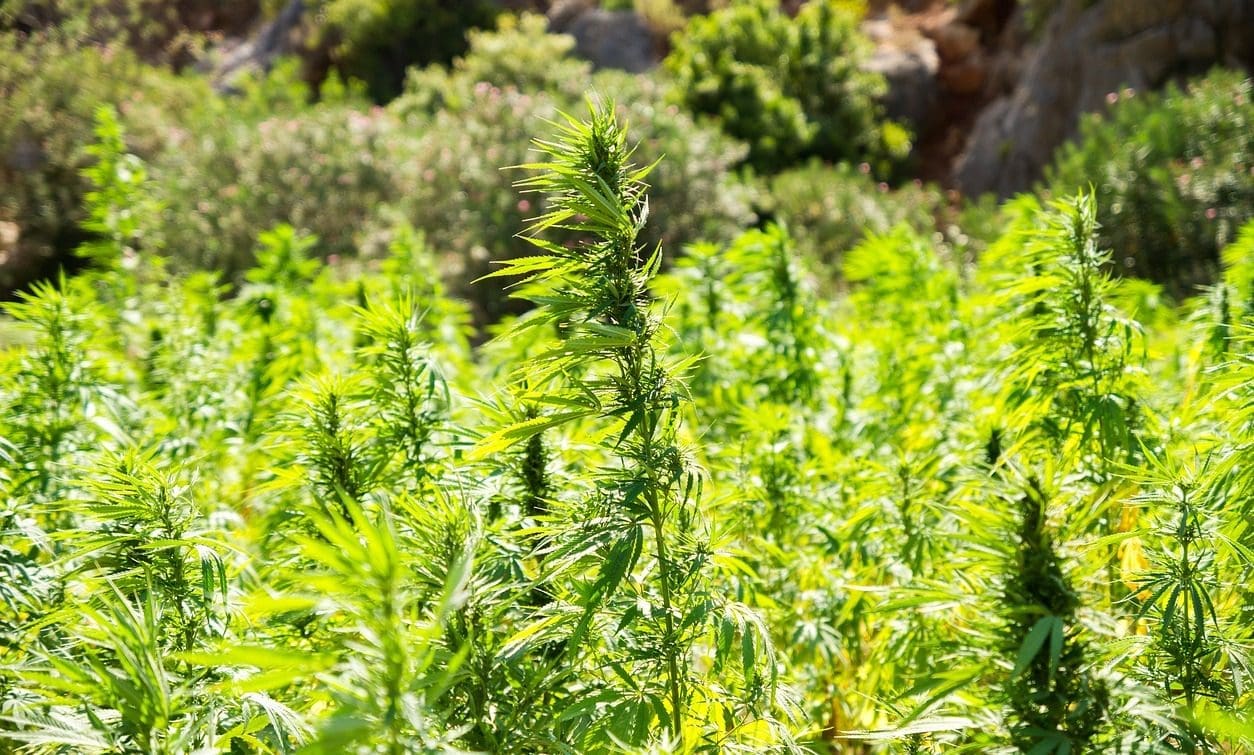 The Senate Agriculture Committee heard from federal agencies about efforts to implement the legalization of hemp at a hearing on Thursday.
In the months since the crop and its derivatives were federally legalized under the 2018 Farm Bill, lawmakers and industry stakeholders have made repeated calls to expedite the development of regulations providing for the lawful marketing of hemp products.
The panel requested updates to that end from invited witnesses, which included representatives of the U.S. Department of Agriculture (USDA), Food and Drug Administration (FDA) and Environmental Protection Agency (EPA).
Agriculture Committee Chairman Pat Roberts (R-KS) said the hearing was meant to provide "certainty and predictability for farmers" and that "this developing industry has great opportunity but—to be truthful—also has much uncertainty and risk for farmers."
Roberts: I have talked repeatedly about two themes here in the Committee—providing certainty and predictability for farmers. However, this developing industry, has great opportunity but—to be truthful—also has much uncertainty and risk for farmers. #hemp #FarmBill

— Sen. Ag Republicans (@SenateAgGOP) July 25, 2019
Roberts: These are cautions regarding this new crop, but I am very supportive of new opportunities for farmers. It's not often that an almost entirely new crop with this level of interest and market potential comes along. We even have facilities being built in Russell, KS #hemp

— Sen. Ag Republicans (@SenateAgGOP) July 25, 2019
"There are complex questions in this space. Is hemp the crop of a generation? What will this industry look like in 10 years?" he said. "I do not know the answers to these questions, and I am not sure if anyone actually can answer them."
Roberts: I support the implementation of the 2018 #FarmBill in a farmer-friendly manner, and #hemp is no exception. Based on my history with FIFRA, I strongly support the development of the data and information needed to provide this crop with conventional crop protection tools.

— Sen. Ag Republicans (@SenateAgGOP) July 25, 2019
Roberts: There are complex questions in this space. Is #hemp the crop of a generation? What will this industry look like in 10 years? I do not know the answers to these questions, and I am not sure if anyone actually can answer them.

— Sen. Ag Republicans (@SenateAgGOP) July 25, 2019
Sen. Debbie Stabenow (D-MI), the committee's ranking member, discussed the history of hemp in the United States, calling it a "new, old crop" that is part of a "great American tradition."
Stabenow: Michigan farmers can cultivate hemp seeds to make new food products with whole hemp seeds, seed protein, and hemp seed oil. Innovators are looking at ways to use industrial hemp in biomanufacturing.

— Senate Ag Committee Democrats (@SenateAgDems) July 25, 2019
Noting that founding fathers like George Washington, John Adams and Thomas Jefferson all grew hemp, she joked that "maybe Lin-Manuel Miranda will make his next musical about that," referring to the "Hamilton" creator.
Stabenow: Farmers need access to adequate financing to cover high costs. Entrepreneurs need capital to build the infrastructure needed to process hemp, which would create exciting rural business opportunities.

— Senate Ag Committee Democrats (@SenateAgDems) July 25, 2019
"We also need to ensure that these new opportunities in hemp production are fair and equitable for all farmers," she said on a more serious note. "Given the USDA's troubling history of discrimination, the Department must be proactive to ensure socially-disadvantaged farmers have the same opportunity to get a license to grow hemp. It's also critical that there is fair testing and enforcement of harvested hemp across the board."
Stabenow: We need to ensure these new opportunities in hemp production are fair and equitable for all farmers.

— Senate Ag Committee Democrats (@SenateAgDems) July 25, 2019
Witnesses on the first panel at the hearing included USDA Under Secretary for Marketing and Regulatory Programs Greg Ibach, USDA General Counsel Stephen Vaden, FDA Principal Deputy Commissioner of Food and Drugs Amy Abernethy and EPA Office of Chemical Safety and Pollution Prevention Assistant Administrator Alexandra Dunn.
The second panel consisted of National Hemp Association Executive Director Erica Stark, Red Lake Band of Chippewa Indians Tribal Chairman Darrell Seki and Kentucky farmer Brian Furnish.
Watch the hearing below:
Thursday's hearing marks the second congressional cannabis-related meeting of the week after the Senate Banking Committee convened on Tuesday to discuss banking issues in the broader marijuana industry.
Even after hemp's legalization, lawmakers and industry participants have raised concerns about ongoing problems accessing financial services businesses involved with the crop and its derivatives, some of which have said they've been denied credit lines and insurance policies due to a lack of guidance from federal regulators. That issue also came into play during Thursday's hearing.
While few GOP senators attended the week's earlier marijuana-focused meeting, hemp has garnered strong bipartisan support and this hearing reflected that shared political interest. Senate Majority Leader Mitch McConnell (R-KY) has been a particularly vocal proponent of the crop, shepherding his hemp legalization provision to passage as part of the large-scale agriculture legislation that was signed by President Donald Trump in December.
McConnell made an appearance and said that he's "glad" the crop is "making a comeback, and it's generated incredible excitement all across my state." He noted that it is being grown in 101 out of 120 counties in Kentucky.
"This product is incredible—from food to clothing to wellness products, what a diversified product," he said, adding that there are some remaining issues that need to be resolved. Those issues include ensuring that hemp farmers have access to crop insurance and financial services.
McConnell led Agriculture Secretary Sonny Perdue on a tour of a Kentucky hemp farm earlier this month and also met with Acting FDA Commissioner Ned Sharpless, advising the official to create a pathway for CBD to be lawfully marketed in food items and dietary supplements. Former Commissioner Scott Gottlieb said that developing such regulations could take years absent congressional action.
FDA's Abernethy recognized in her testimony that a multi-year process for rules to be developed "is a long time to wait for regulatory clarity, particularly given the significant public interest in hemp products, and CBD in particular." FDA said earlier this month that it is speeding up its rulemaking effort for CBD, adding that it plans to issue a status update by early fall.
"FDA is committed to advancing its regulation of hemp products through an approach that, in line with our mission, prioritizes public health, fosters innovation, and promotes consumer confidence." – @DrAbernethyFDA

— U.S. FDA (@US_FDA) July 25, 2019
The official acknowledged that the Farm Bill "unleashed a wave of interest and innovation in hemp agriculture" and stressed "how significant of a policy sea change this has been."
The FDA is providing regulatory clarity whenever possible, @DrAbernethyFDA said. The working group "is actively reviewing all potential regulatory pathways in order to determine the appropriate approach to #CBD" for products including food, supplements, animal feed and cosmetics.

— U.S. FDA (@US_FDA) July 25, 2019
Abernethy said that "FDA's approach to cannabis and cannabis derived products, including hemp products, is to treat these products just like we do any other."
"FDA is committed to advancing hemp products through the Agency's existing regulatory pathways, and we are further exploring whether it would be appropriate to make additional regulatory pathways available to hemp products such as those containing cannabidiol (CBD). FDA believes taking this approach protects patients and the public health, fosters innovation for safe and appropriate products, and promotes consumer confidence."
She went on to say that FDA is "wrestling with questions not only about the intrinsic safety of CBD, but also about potentially unsafe manufacturing processes for products containing CBD."
It was an honor to testify today on Capitol Hill on the important topic of hemp and #CBD. FDA is fully committed to expediting our work to evaluate the regulatory policies related to those products. Miss the hearing? You can watch it here! https://t.co/pyDbNEvEfE pic.twitter.com/fokgpdzmEC

— Dr. Amy Abernethy (@DrAbernethyFDA) July 25, 2019
"FDA knows from CBD products it has tested that they may not contain the amount of CBD indicated on a label, or they may contain other potentially dangerous compounds that are not listed on the label," she said. "Therefore, FDA must consider questions related to good manufacturing practices for CBD products and potential labeling that might be appropriate for these products to address any potential risks to consumers."
"FDA is a science-based agency. Americans expect that decisions made by FDA are informed by the best available information on safety. #CBD is no exception." – @DrAbernethyFDA

— U.S. FDA (@US_FDA) July 25, 2019
Further, Abernethy described the complications the agency faces as it considers allowing for the lawful marketing of CBD products in the food supply or as dietary supplements. She suggested FDA would have to create exceptions for hemp under all of its regulations because carving out just one exception could "end up generating additional confusion in the marketplace—a result the Agency believes all stakeholders would prefer to avoid."
"FDA will only consider creating legal pathways for CBD to be marketed as a dietary supplement or in a food if the Agency is confident that it can develop a framework that addresses safety concerns," she said.
"Another issue that FDA plans to consider is whether allowing CBD to be marketed as a dietary supplement or in a food will deter clinical research to substantiate additional therapeutic uses for cannabis-derived compounds," Abernathy added. "Less research into the promise of cannabis-derived compounds and fewer drug approvals in this area would be a significant loss for American patients."
She also said that confusion generated from the legalization of hemp and its derivatives has led some companies to engage in interstate commerce and that "storefronts and online retailers have flooded the market with these products, many with unsubstantiated therapeutic claims." Just this week, FDA sent a warning letter to CBD business Curaleaf for selling "unapproved products with unsubstantiated therapeutic claims," sending the company's stock plummeting.
"As this new market emerges, we have seen substantial interest from industry, consumers, and Congress," she said. "However, in the midst of the excitement and innovation, FDA's role remains the same: to protect and promote the public health."
USDA, for its part, initially said that it was aiming to release an interim final rule for hemp in August, but the Department's Ibach said in his testimony that while officials are "committed to timely establishment of this program," the rule "is currently undergoing interagency review and we hope to issue regulations in the Fall of 2019 to accommodate the 2020 crop year."
"Once the regulation is published and becomes effective, [Agriculture Marketing Service] will move quickly to establish the program," Ibach said. "AMS will begin accepting and reviewing state and tribal plans as well as license applications submitted by individuals who are located in States or territories of Indian Tribes that will not operate their own State or Tribal plan, and who wish to be licensed under the USDA plan."
EPA's representative discussed the agency's role in approving pesticides for hemp plants, saying that officials anticipate that "pesticide registrants will intensify their interest in gaining crop protection approvals for use" on the crop thanks to "strong economic forecasts for hemp production.
"I can report that the agency has recently begun to receive a number of registration requests seeking to add hemp to pesticide labels," Dunn said. "Currently, there are 10 product registration requests under review at the EPA."
Dunn also said that the agency is prioritizing and reviewing on an expedited basis requests involving biological and microbial chemicals because they tend to have a low environmental impact.
"I anticipate these will be the first of a group of decisions that will support growers and this new industry," she said.
An interagency dialogue is underway across EPA, USDA, FDA and the Justice Department, she said. Additionally, EPA is "also in discussions with the Health Canada Pest Management Regulatory Agency about their approved pesticide labels and approaches to regulating hemp."
During the second panel, Furnish, who was one of the first hemp farmers in Kentucky, talked about the potential of the hemp industry but also the unique risks that cultivators face.
Since the crop is now legal, "we need to take a close look and remove, one by one, the barriers to success so hemp can be on the same production playing field as all the other crops," he said.
He also brought up part of Dunn's testimony and emphasized the lack of EPA-approved pesticides for hemp.
"Most folks in the government and even in production agriculture probably don't know or realize that hemp has no legal pesticide or herbicide or fungicide," Furnish said. "A grower can lose its entire crop to weeds or pests. Without an approved herbicide or pesticide we may have to pay labor between $500 – $2500 an acre to pull the weeds to keep our hemp crop pure and healthy."
Echoing a point that his home state senator, McConnell, has made on numerous occasions, he said hemp stands to be an economic benefit to Kentucky as tobacco farming dwindles.
"The labor necessary to successfully plant and harvest hemp is much the same as tobacco," Furnish said. "That's why hemp is and can be a great replacement for the dwindling tobacco production."
"Corn, wheat and soybeans all have hundreds and maybe thousands of product uses. Hemp can too, but they need the barriers removed and the consistency and stabilization which come from the regulatory framework you all can give us. On behalf of the hemp farmers and growers, I'm asking for that help."
The farmer also cited the lack of crop insurance and uncertainty about whether FDA will allow hemp derivatives in foods and dietary supplements as issues that lawmakers can help address.
Tribal Chairman Seki argued that USDA has left native populations out of the rulemaking process and he implored the department to take a more inclusive approach as it develops regulations for hemp, saying that officials have "frequently mischaracterized the sovereignty of Indian Tribes in the context of industrial hemp regulation under the 2018 Farm Bill."
"Despite significant progress in the Farm Bill itself for Tribal sovereignty, USDA decisions to delay regulations are threatening to cripple Tribal industrial hemp projects before they can even begin," he said. "If Tribes had always been on the same footing with states in terms of growing and regulating industrial hemp, this regulatory delay would merely be a source of frustration. Instead it poses a serious threat to competitive Tribal agribusiness."
"The legalization of industrial hemp production marks a potential landmark economic opportunity for Tribes and Tribal producers through value-added agriculture. Because of this, it is vital that federal policymakers and agency officials negotiate with Tribal leaders, in robust government-to-government consultation, in shaping the federal regulatory structure implementing the industrial hemp provisions of the 2018 Farm Bill. This commitment must be made real from top to bottom at USDA. Otherwise, there is a high risk of this turning into yet another missed opportunity for Indian Country."
A USDA memo released in May asserted that Indian tribes can engage with states that have approved hemp research programs authorized under the prior 2014 Farm Bill but they can't authorize such programs themselves. Seki said it reflects a lack of inclusivity that native tribes are grappling with as states continue to move forward on hemp without the same restrictions.
He also decried delays in implementation, saying that "the more the AMS delays, the less time Tribal producers are given to prepare, plan, finance, and plant for the new crop year."
Stark, of the National Hemp Association, said that the industry is in particular need of clarification when it comes to testing protocols, sampling, personnel eligibility requirements, cross-pollination and the importation of biomass.
"At the very heart of what we need to move forward is simplicity and clarity," she said. "We need regulations that create an even playing field across the country. We need to eliminate the unintended consequences of legal 'gray areas' caused by each state testing differently and operating under a different set of rules and regulations."
"The hemp industry has been struggling with legal uncertainties for too long and looks forward to reasonable regulations which will afford the opportunity for all to prosper within a clear legal framework," she said.
While advocates have cast doubts on interest within the Republican-controlled Senate to pursue broader marijuana reform, hemp is one area where lawmakers from both parties have expressed support. And that sentiment was made clear during Thursday's hearing.
Kentucky GOP Congressman Touts 'High Hemp IQ' Of His Constituents
Photo courtesy of Pixabay.
Beto O'Rourke Proposes Drug War Reparations Funded By Marijuana Taxes
Marijuana would not only be legalized under a plan proposed on Thursday by Democratic presidential candidate Beto O'Rourke, but cannabis tax revenue would be used to directly repay formerly incarcerated people through a new "Drug War Justice Grant" program.
Unlike other contenders who have come around to supporting marijuana legalization in just the past couple of years, the former Texas congressman has long called for ending prohibition—and his new plan in many respects goes further than those rolled out by other campaigns.
Please visit Forbes to read the rest of this piece.
(Marijuana Moment's editor provides some content to Forbes via a temporary exclusive publishing license arrangement.)
Support Grows For Marijuana Legalization Bill In Colombia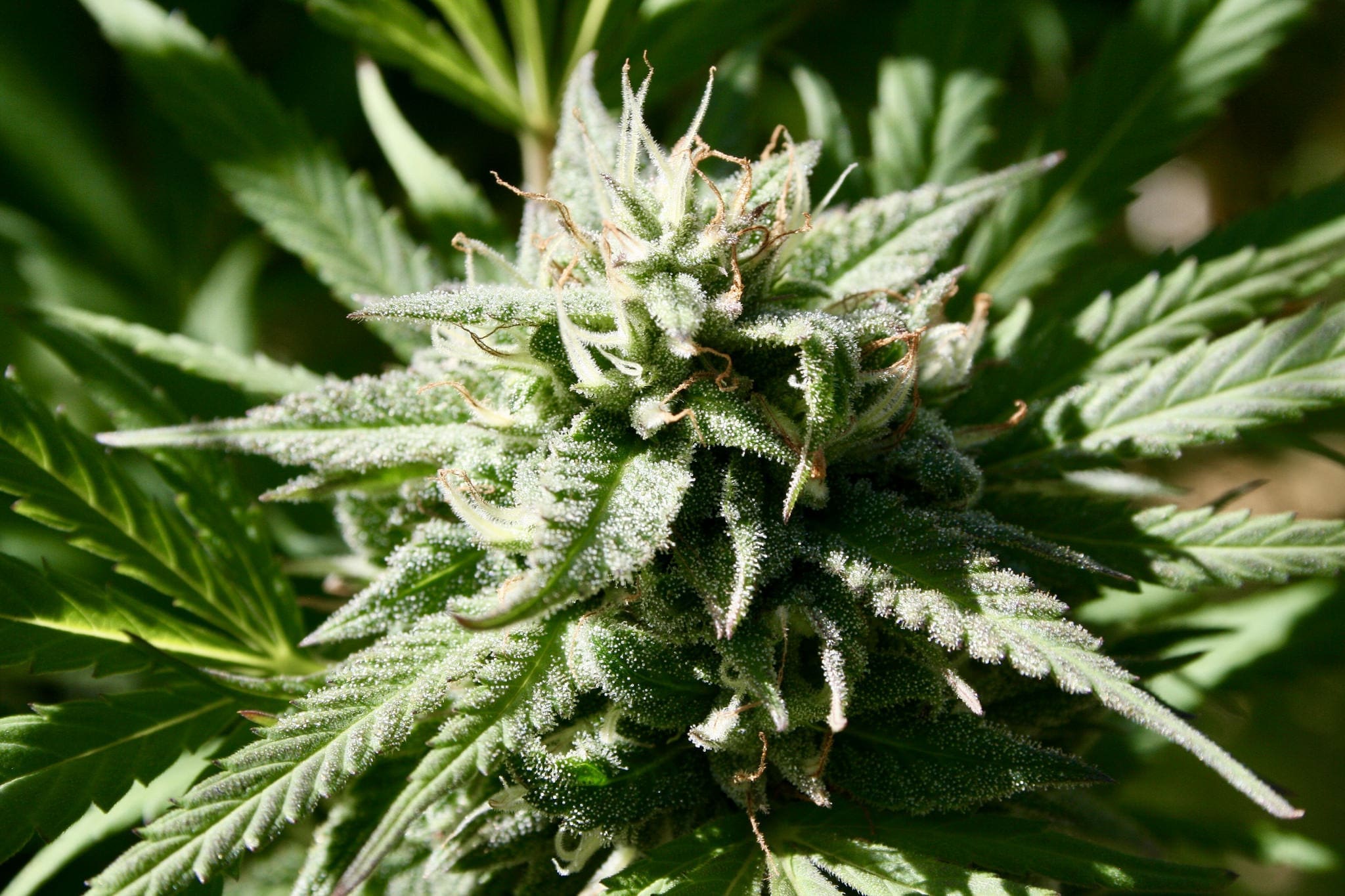 Colombia's legislature will soon take up a bill to legalize and regulate the production and consumption of marijuana for adults.
The legislation, which is being filed by Sen. Gustavo Bolivar of the opposition Colombia Humana party, seeks to end prohibition as a means of curtailing crime and supporting a public health-focused approach to drug policy.
Bolivar, an author who has written several books centered on drug trafficking, has characterized the bill as being about "regularization, not legalization," but it would provide for legal sales to adults with restrictions similar to those imposed for tobacco and alcohol. There would be penalties for selling to underage individuals and smoking wouldn't be permitted in public spaces.
The senator pointed to Uruguay, Canada and states in the U.S. as regulatory models for legalization.
"It has been proven that crime levels are lowered and public health is improved," he said, according to Colombia Reports.
Sen. Alberto Castilla Salazar of the leftist Polo Democrático party said that his coalition supports the reform measure.
Colombia debe superar el prohibicionismo y romper los vínculos de los grupos ilegales con el control del Cannabis, para que sea el Estado quien regule, defina las formas y entienda el consumo como problema de salud pública. Como @PoloDemocratico respaldamos está iniciativa. pic.twitter.com/YBDHqojENJ

— Alberto Castilla Salazar (@CastillaSenador) September 17, 2019
"Colombia must overcome prohibitionism and break the ties of illegal groups with the control of cannabis, so that it is the State that regulates, defines the forms and understands consumption as a public health problem," he said on Tuesday.
Sen. Julián Gallo Cubillos of the FARC party said his coalition supports the legislation and that it represents "a new way to fight the scourge of drug trafficking."
#Noticias// Partido FARC apoya radicación de proyecto que reglamenta el consumo de cannabis https://t.co/tBUPkG0sog pic.twitter.com/kk1zqiem1G

— Senado Colombia (@SenadoGovCo) September 18, 2019
The proposal has also garnered the support of former President Juan Manuel Santos, who has been an outspoken advocate for ending the war on drugs. His Liberal party could make or break the legislation depending on where members fall.
While left and center-left lawmakers seem largely united around legalizing marijuana, the issue will likely face resistance from President Ivan Duque, who last year signed a decree banning low-level possession of cannabis and cocaine despite court rulings that such activity is permissible.
As Colombia Reports noted, however, Duque's far-right Democratic Center party is in the minority.
"We'll have to see how many senators are left to former president Juan Manuel Santos and see how public opinion receives the idea that marijuana can be consumed in public spaces," Sen. Paloma Valencia, a member of the president's party, said.
If the country does opt to pursue a regulated cannabis program, it will join Mexico, where lawmakers are readying legislation to legalize marijuana for adult use following a Supreme Court ruling establishing that a ban on possession and cultivation for personal use is unconstitutional.
Former White House Drug Czar Offers Marijuana Legalization Advice To Mexico
Photo courtesy of Brian Shamblen.
Marijuana Offenses Would No Longer Get Immigrants Deported Under New Congressional Bill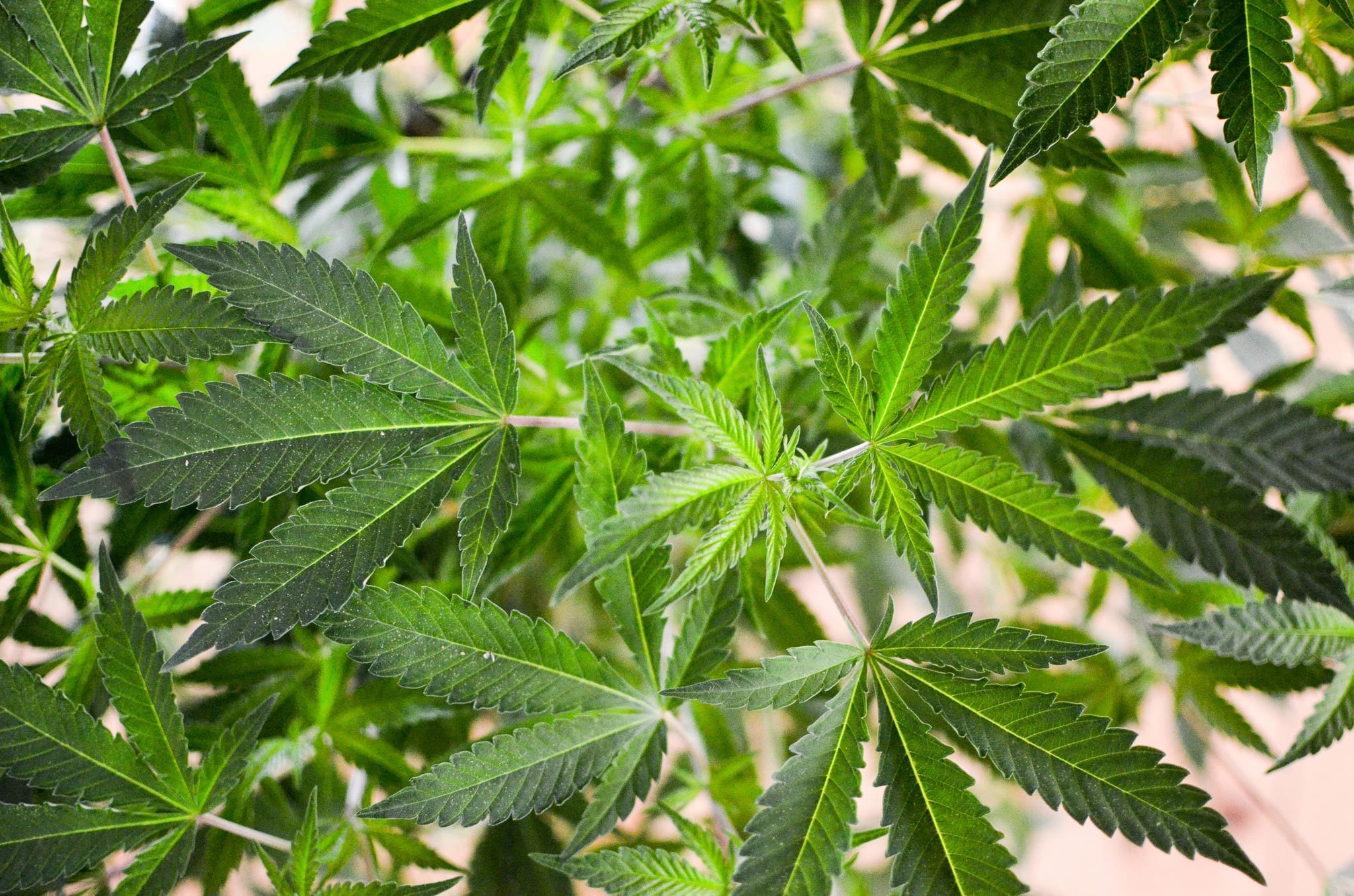 The fourth highest-ranking Democrat in the House introduced a bill on Wednesday designed to protect immigrants from being deported or denied entry into the U.S. over low-level marijuana offenses.
Assistant Speaker Ben Ray Luján (D-NM) filed the Removing Marijuana from Deportable Offenses Act, which stipulates that "any offenses involving the use, possession, or distribution of marijuana shall not be considered as grounds of inadmissibility."
It would further allow immigrants who've been denied a visa or deported due to cannabis offenses to reapply or have their visa reissued.
In a press release, Luján said that the legislation is necessary in order to combat what he described as the "despicable" weaponization of marijuana against immigrant communities by the Trump administration. According to Human Rights Watch, 34,000 immigrants were deported from 2007 to 2012 for cannabis possession.
🚨JUST IN: Proud to introduce #MarijuanaJusticeReform legislation to end President Trump's attacks on immigrants & #DREAMers.

Minor marijuana use should not be grounds for deportation – it's a wasteful use of resources and separates families. It's time to end these injustices. pic.twitter.com/G6y6EzbA1z

— Ben Ray Luján (@repbenraylujan) September 18, 2019
"The federal government should not be wasting resources to wreak havoc on immigrant families when there are children held in border camps that are desperate for legal services, hygiene products, and basic humanitarian care," he said. "Providing care for these children and families should be where the Trump administration devotes its funding – not working as a deportation force."
"I'm proud to be fighting for this legislation to hold President Trump accountable and defend our immigrant communities from senseless and hateful policies," he said.
The legislation is identical to a companion bill that Sen. Cory Booker (D-NJ) introduced in June.
"This Administration's efforts to use marijuana possession as a tool for deportation is misguided and does not make our communities safer," Booker said. "Limited law enforcement resources should not be wasted on deporting people for something two of the last three presidents have admitted to doing."
Earlier this year, U.S. Citizenship and Immigration Services issued a memo stating that immigrants are ineligible for citizenship if they use marijuana or engage in cannabis-related activities, including employment in a state-legal cannabis business, because such activity is not consistent with "good moral character."
So far, the House version has 21 cosponsors, including Reps. Earl Blumenauer (D-OR), Lou Correa (D-CA), Barbara Lee (D-CA), Jim McGovern (D-MA), Eric Swalwell (D-CA), Dina Titus (D-NV), Nydia Velázquez (D-NY), and Bonnie Watson Coleman (D-NJ).
Dozens of states have legalized or decriminalized marijuana use & possession, but the Trump administration is using minor marijuana use to deport immigrant families.
It's wrong.

And it's why @RepBenRayLujan introduced #MarijuanaJusticeReform legislation.
Let's get it passed.

— Rep. Nydia Velazquez (@NydiaVelazquez) September 18, 2019
"We're the closest that we have ever been to ending marijuana prohibition across the United States; it's vital that individuals and communities that continue to bear the brunt of prohibition do not get left behind—that includes noncitizens," Queen Adesuyi, policy coordinator for Drug Policy Alliance, said. "Marijuana has been one of the leading causes for deportation, destroying the lives of countless individuals and families over a substance that is now the center of an industry bringing in billions in profits."
FWD.us President Todd Schulte called the proposal "commonsense legislation that will help keep families together and ensure taxpayer dollars aren't wasted on cruelly deporting individuals with low-level offenses."
Dozens of states have legalized or decriminalized marijuana use and possession, but the Trump admin. is using minor marijuana use to deport immigrant families.

This is wrong and it's why I joined @RepBenRayLujan in his #MarijuanaJusticeReform efforts. pic.twitter.com/Pp5qZQ1A7c

— Rep. Veronica Escobar (@RepEscobar) September 18, 2019
"The status quo of marijuana criminalization is irrational and discriminatory towards tens of thousands of otherwise law-abiding aspiring Americans who pose no safety risk to the United States," NORML Political Director Justin Strekal said. "Public opinion and policy surrounding cannabis are rapidly shifting, which is why we must ensure that those who strive to achieve the American Dream are treated with dignity."
Also this week, Luján became of cosponsor of separate far-reaching legislation to remove marijuana from the Controlled Substances Act and divert funds toward programs to begin repairing the damage of the war on drugs.
Read the text of Luján's marijuana and immigration bill below:
Lujan marijuana bill by Marijuana Moment on Scribd
Key Congressional Chair Says Marijuana Banking Vote Will Happen Over Groups' Objections
Photo courtesy of Philip Steffan.