Employers In Medical Marijuana States Can Still Drug Test Employees, Federal Judge Rules
In yet another case with implications for workers who are legally using medical marijuana under state laws, a federal judge has given a New Jersey business permission to continue drug testing employees for cannabis—and to punish them if they test positive, regardless of whether they have doctors' recommendations.
Of the 31 states that have legalized medical marijuana, only nine have some form of explicit employment protection for qualified medical cannabis patients.
New Jersey is not one of those states. And no state protects an employee from termination if the employer stands to "lose a benefit under federal law," such as a license or funding, according to legal analysts.
Daniel Cotto Jr. had worked as a forklift driver at Ardagh Glass since 2011. According to his suit, at the time of his hiring, the company was aware he was using medical marijuana to treat pain stemming from a 2007 injury.
The company terminated him in 2017 after he declined to submit to breathalyzer and urine screenings following a 2016 accident, according to NJ.com.
As per the suit, a company human resources manager told him his medical marijuana use was a "problem."
Cotto sued, citing state law barring discrimination.
This week, Judge Robert Kugler of U.S. District Court in Camden, New Jersey dismissed the case, ruling that the state's medical marijuana law "does not mandate employer acceptance—or, more particularly, to waive a drug test—of an employee's use of a substance that is illegal under federal law."
Without such protections, according to precedent in New Jersey courts, employers "may continue to [ban] its use through lawful workplace drug testing policies," Kugler wrote.
In Cotto's case, his job as a forklift driver may have scotched his case from the beginning. A 1992 state Supreme Court decision ruled that forklift operators specifically are in a "safety-sensitive" position, and thus can be drug tested.
(A recent study showed that workplace deaths are significantly lower in states with legal medical marijuana.)
"Ardagh Glass is within its rights to refuse to waive a drug test for federally-prohibited narcotics," wrote Kugler, who added that New Jersey is also an "at-will" employment state—which means that employers are permitted to terminate employees "for good reason, bad reason, or no reason at all."
The only exceptions, under discrimination laws, are if an employee is fired for being a member of a protected class, such as a sufferer of a disability.
Though medical marijuana users like Cotto may argue that injuries that require prescription medication—or cannabis—places them in such a class, Cotto did not argue that in his suit, according to Kugler.
As per NJ.com:
"Kugler said in his ruling that Cotto was not claiming that Ardagh was discriminating against him based on his disability, but 'discriminated against him by refusing to accommodate his use of medical marijuana by waiving a drug test.'"
The case reflects the necessity for states to include employment protections in their medical marijuana laws.
It also presages another impending issue—employment protections for users of recreational marijuana. Currently, no states offer such protections, meaning legal users of cannabis still face risks that users of alcohol or other drugs do not.
To that end, Rep. Charlie Crist (D-FL) last month filed legislation that would shield most federal employees from being fired for off-the-job marijuana use that is legal in their state.
Congressman Pushes Federal Employment Protections For Marijuana Consumers
Google Execs Told Marijuana Jokes To Lighten The Mood After Trump's Election, Leaked Video Shows
Shortly after the 2016 presidential election, Google executives spoke at an all-hands meeting about the political ramifications of Donald Trump's victory and fielded questions from employees about the path moving forward.
And to lighten the mood, they also cracked a few jokes about marijuana, which had just been fully legalized in California, the home of Google's headquarters.
"Let's face it, most people here are pretty upset and pretty sad because of the election," Google co-founder Sergey Brin said at the beginning of the meeting. "But there's another group—a small group—that we should also think about who are very excited about the legalization of pot." 
Employees are heard applauding and laughing in the video, which was leaked to Breitbart by an anonymous source. (The video cannot currently be embedded, but it appears at the top of the page linked above).
"I was asking if we could serve joints outside on the patio, but apparently these things take a little while to take effect," Brin continued. "It was a huge, huge disappointment."
"I've been bemoaning that all week, I'll be honest with you." 
Of course, the meeting took on a more serious tone as executives discussed the policy implications of the incoming Trump administration and the role of Google in the modern political landscape. But the meeting didn't wrap without one final nod to the passage of Proposition 64 in California.
Asked to weigh in on speculation that economist Jefferey Eisenach would be named as the chairman of the Federal Communications Commission, Google's chief legal officer Kent Walker brushed it off with his own marijuana joke. 
"Anybody who thinks they know of the likely members of the Trump administration is taking premature advantage of Sergey's favorite California proposition," Walker said. "Nobody knows."
Just as a matter of housekeeping, California's adult-use marijuana law went into effect immediately after the proposition's passage. So technically speaking, anyone 21 or older who would have consumed cannabis after the election wouldn't be taking "premature advantage" of the law.
Perhaps to that end, Brin closed the post-election event by telling Googlers that "there's food and drink on the patio," but warned them to "be careful of the cookies."
New Book: Obama Considered Decriminalizing Marijuana, But Then Trump Won
Workers In These Industries Are Most Likely To Consume Marijuana
It's become increasingly clear that there's no single "type" of marijuana consumer. But research has identified certain cultural trends, including a new study that examines the prevalence of cannabis consumption among workers in different industries.
The study, published this month in the International Review of Psychiatry, demonstrates that cannabis use is represented in a wide range of employment backgrounds—and some of the industries where using cannabis is most common might come as a surprise.
Let's start with the numbers. Here's a list of industries where workers use the most and least cannabis, which the researchers compiled based on 2013 and 2014 National Survey on Drug Use and Health data. The survey asks respondents whether they've used marijuana at least once in the past year.
| | |
| --- | --- |
| Industry | % marijuana use |
| Food Services | 50.55 |
| Education/Health | 46.55 |
| Construction/Mining | 41.70 |
| Retail | 39.15 |
| Professional | 38.76 |
| Manufacturing | 21.68 |
| Finance | 15.70 |
| Transportation | 8.23 |
| Wholesale | 7.31 |
| Public Administration | 3.86 |
| Agriculture | 2.93 |
Note: Not all industries are represented in this list, which is limited by the data submitted by NSDUH respondents. Also, the study does distinguish different "job categories," but not within each specific industry.
The point of the study wasn't simply to show what kind of workers are using marijuana, but also for what purposes. If a survey respondent reported using cannabis in the past year, their use was then categorized as either medical, recreational or mixed (i.e. some of their cannabis consumption was recommended by a doctor, but not all of it).
You can see that breakdown in the table below, but in general, the study reveals a diversity of use types among different industries. People in construction tend to be mixed-use consumers, for instance, and people in food services tend to skew recreational. It's difficult to explain these sub-trends without more data, however.
That said, the researchers were especially interested in cannabis use among construction and mining employees.
"One key difference between the user groups is the higher percentage of medical cannabis users in the construction and mining industries," they wrote. "This is likely due to the higher injury rates in these industries: construction and mining work require physical stamina, often involve irregular schedules, and expose workers to weather, dangerous tools, and equipment."
The study notes that there's conflicting research about marijuana use in these industries, with some arguing that frequent use can result in increased workplace injuries and others contending that the therapeutic use of cannabis "addresses pain and other health problems… that often result from work-related injuries."
That latter point is also consistent with a study released last month showing "evidence that legalizing medical marijuana improved workplace safety."
Workplace Deaths Drop After States Legalize Medical Marijuana
Federal Court Rules In Favor Of Worker Rejected For Medical Marijuana Use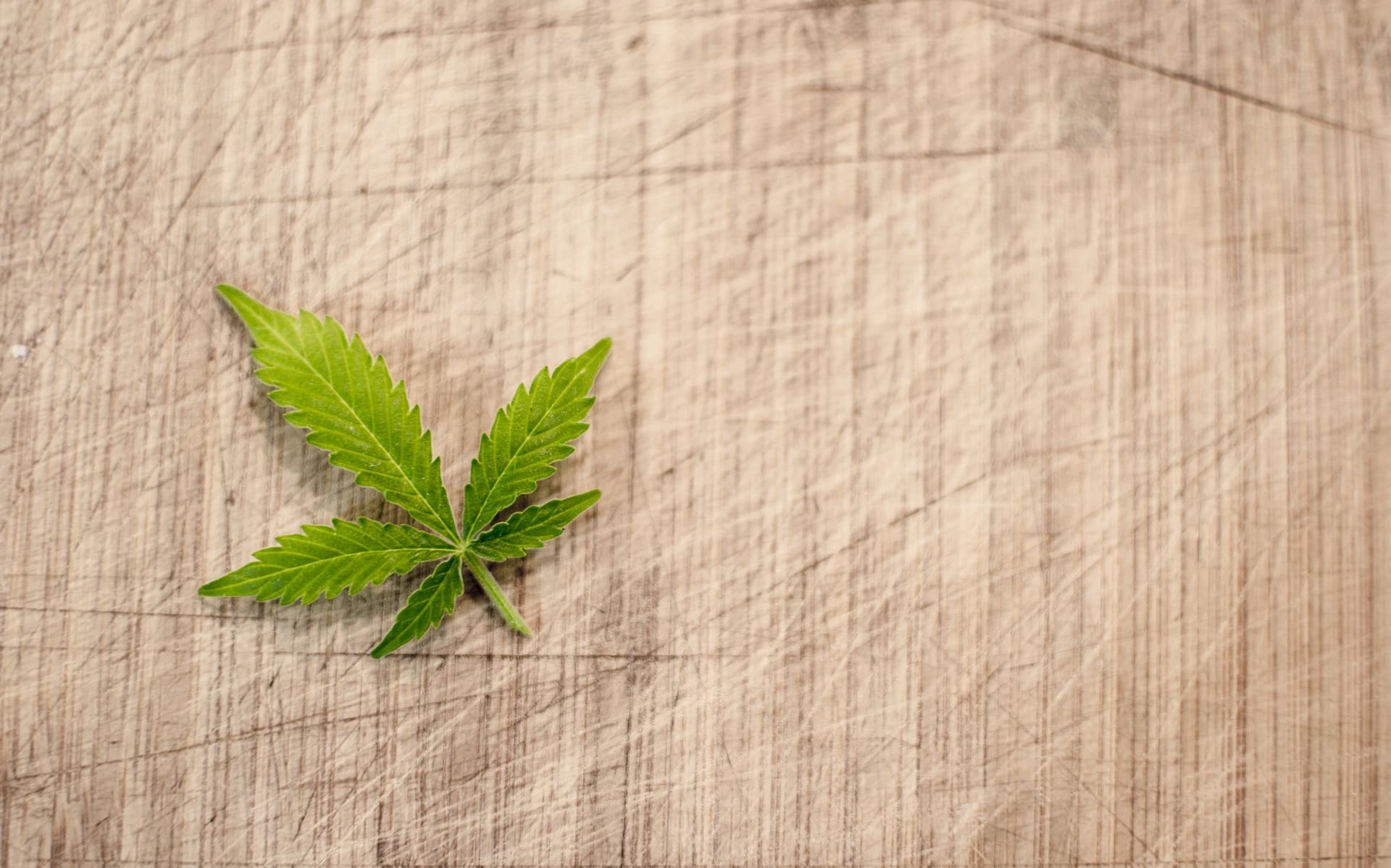 A Connecticut woman's rights under that state's medical marijuana law were violated when a company refused to hire her on the basis of her legal cannabis use, and a lawsuit seeking damages against her would-be employer may proceed, a federal judge ruled.
In 2016, Katelin Noffsinger filed suit against Bride Brook Health and Rehabilitation Center, a federal contractor, after a job offer was rescinded following a positive test for cannabis on a pre-employment drug test.
Noffsinger had accepted a management-level position with the firm, which then scheduled a drug test. Prior to the test, Noffsinger informed Bride Brook that she was a qualified cannabis patient under Connecticut's Palliative Use of Marijuana Act, and used the drug—namely, synthetic marijuana pills, consumed in the evening—to treat post-traumatic stress disorder following a 2012 car crash.
After learning of Noffsinger's patient status, Bride Brook officials debated over email the best way to inform her that she could not be hired because of her marijuana use.
After the positive drug test and the subsequent rejection, Noffsinger filed an employment-discrimination lawsuit in state court. The case was elevated to federal court after Bride Brook used federal drug laws—including federal cannabis prohibition—to justify their actions.
Unlike some other states including California, Connecticut's medical-marijuana law, passed in 2012, offers specific employment protections for cannabis patients.
Employers don't have to accommodate cannabis use during work hours or employees who are intoxicated in the workplace, but any off-hours marijuana use by a certified patient following state law is protected.
In court filings, Bride Brook argued that the federal Drug-Free Workplace Act preempted such protections.
Because Bride Brook was a federal contractor, it was required to perform such drug tests—and had the firm still hired Noffsinger after the positive drug test, it would have been "defrauding" the federal government, the firm argued.
In a ruling issued last week, U.S. District Court Judge Jeffrey Alker Meyer disagreed.
While Meyer rejected Noffsinger's requests for summary judgment and attorney's fees, his ruling means that Noffsinger can now seek monetary damages in a jury trial.
The federal Drug Free Workplace Act requires only that employers make a "good faith effort" to maintain a drug-free workplace, Meyer ruled.
Such efforts include posting warnings about drug use and setting an office policy.
A "zero-tolerance" policy that includes actively testing and then rejecting protected applicants on the basis of a test go above and beyond that threshold, Meyer wrote.
A previous ruling in Noffsinger's case, also by Meyer, was the first instance in which a federal judge ruled that the federal Controlled Substances Act does not preempt state medical-marijuana laws that provide employment protections.
Other classes of workers, including workers in "safety-sensitive" positions and employees of the federal government, may have to wait for similar protections.
Employers In Medical Marijuana States Can Still Drug Test Employees, Federal Judge Rules