Employers In Medical Marijuana States Can Still Drug Test Employees, Federal Judge Rules
In yet another case with implications for workers who are legally using medical marijuana under state laws, a federal judge has given a New Jersey business permission to continue drug testing employees for cannabis—and to punish them if they test positive, regardless of whether they have doctors' recommendations.
Of the 31 states that have legalized medical marijuana, only nine have some form of explicit employment protection for qualified medical cannabis patients.
New Jersey is not one of those states. And no state protects an employee from termination if the employer stands to "lose a benefit under federal law," such as a license or funding, according to legal analysts.
Daniel Cotto Jr. had worked as a forklift driver at Ardagh Glass since 2011. According to his suit, at the time of his hiring, the company was aware he was using medical marijuana to treat pain stemming from a 2007 injury.
The company terminated him in 2017 after he declined to submit to breathalyzer and urine screenings following a 2016 accident, according to NJ.com.
As per the suit, a company human resources manager told him his medical marijuana use was a "problem."
Cotto sued, citing state law barring discrimination.
This week, Judge Robert Kugler of U.S. District Court in Camden, New Jersey dismissed the case, ruling that the state's medical marijuana law "does not mandate employer acceptance—or, more particularly, to waive a drug test—of an employee's use of a substance that is illegal under federal law."
Without such protections, according to precedent in New Jersey courts, employers "may continue to [ban] its use through lawful workplace drug testing policies," Kugler wrote.
In Cotto's case, his job as a forklift driver may have scotched his case from the beginning. A 1992 state Supreme Court decision ruled that forklift operators specifically are in a "safety-sensitive" position, and thus can be drug tested.
(A recent study showed that workplace deaths are significantly lower in states with legal medical marijuana.)
"Ardagh Glass is within its rights to refuse to waive a drug test for federally-prohibited narcotics," wrote Kugler, who added that New Jersey is also an "at-will" employment state—which means that employers are permitted to terminate employees "for good reason, bad reason, or no reason at all."
The only exceptions, under discrimination laws, are if an employee is fired for being a member of a protected class, such as a sufferer of a disability.
Though medical marijuana users like Cotto may argue that injuries that require prescription medication—or cannabis—places them in such a class, Cotto did not argue that in his suit, according to Kugler.
As per NJ.com:
"Kugler said in his ruling that Cotto was not claiming that Ardagh was discriminating against him based on his disability, but 'discriminated against him by refusing to accommodate his use of medical marijuana by waiving a drug test.'"
The case reflects the necessity for states to include employment protections in their medical marijuana laws.
It also presages another impending issue—employment protections for users of recreational marijuana. Currently, no states offer such protections, meaning legal users of cannabis still face risks that users of alcohol or other drugs do not.
To that end, Rep. Charlie Crist (D-FL) last month filed legislation that would shield most federal employees from being fired for off-the-job marijuana use that is legal in their state.
Congressman Pushes Federal Employment Protections For Marijuana Consumers
Coronavirus Crisis Shows Marijuana Is 'Essential' And Mainstream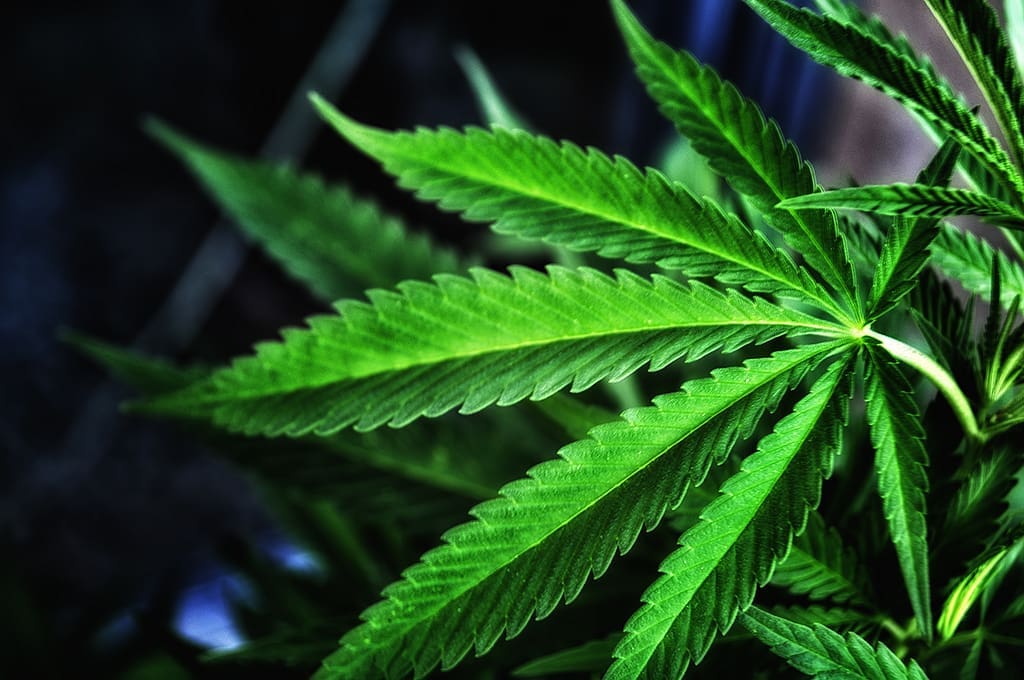 Never has it been more clear than during the current COVID-19 pandemic that marijuana has arrived at the forefront of mainstream American society.
In state after state, governors and public health officials are deeming cannabis businesses "essential" operations that can stay open amid coronavirus-related forced closures and stay-at-home mandates. People might not be able to go bowling or see a movie in theaters, but they can still stock up on marijuana.
It wasn't long ago that anyone growing and selling marijuana faced the risk of being arrested, prosecuted and jailed. But now, in the era of expanding legalization, cannabis providers in many states are held up as vital members of the community who are providing a valuable service on par with picking up prescription drugs at a pharmacy or filling up your car at a gas station.
Advocacy groups have pushed governors and state officials to ensure that medical marijuana patients in particular can maintain access to the cannabis they need. But because many people who use marijuana for therapeutic purposes don't necessarily jump through the hoops needed in order to become officially certified as patients, recreational businesses are also seen as crucial access points that need to stay open.
"Most of the American public and an increasing number of government leaders stopped buying into the demonization of cannabis years ago," Karen O'Keefe, state policies director for the Marijuana Policy Project, said. "Now, not only have two-thirds of states recognized that medical cannabis should be legal—with 11 legalizing adult-use—many are recognizing that safe access to cannabis is essential."
NORML Executive Director Erik Altieri said it is "encouraging to see our nation's public policy in practice is finally catching up to where the vast majority of Americans have been for years."
"The recognition by our government officials that cannabis is indeed not just here to stay, but an essential part of life for millions of Americans—particularly in the patient community—is a welcome move in the right direction," he said. "It is also a move that could not have come at a better moment for those who still require access to maintain quality of life during these trying and troubled times."
In some states, officials have enacted new temporary policies such as expanded delivery services or curbside pickup that make it easier for consumers to get their hands on marijuana while respecting social distancing measures. Others are allowing doctors to issue medical cannabis recommendations via telemedicine instead of requiring that they conduct in-person examinations.
Here's a look at how states that are taking steps to maintain legal marijuana access during the COVID-19 outbreak:
California
Regulators deemed cannabis retail outlets to be essential businesses that can stay open amid a broader stay-at-home order. Localities, including Los Angeles County and San Francisco, have also said that certain cannabis businesses are essential providers that can continue operations.
Colorado
Gov. Jared Polis (D) issued an executive order allowing marijuana businesses to provide curbside pickup services and letting doctors issue medical cannabis recommendations via telemedicine without in-person examinations. A subsequent order from the governor says that marijuana businesses are critical retail operations, but only for the sale of medical cannabis or curbside delivery. Regulators also issued emergency rules temporarily loosening requirements for fingerprinting of marijuana business owners, modification of premises and transfer of cannabis product samples for testing.
Connecticut
Regulators deemed medical cannabis businesses to be essential and thus exempt from a general mandate to suspend in-person operations.
Florida
The state surgeon general issued an order allowing physicians to issue medical cannabis recertifications to existing patients—but not new ones—via telemedicine.
Illinois
Gov. J.B. Pritzker's (D) stay-at-home order declares marijuana dispensaries and cultivation facilities to be essential businesses that can stay open. Dispensaries are also being allowed to do curbside sales of medical cannabis—but not recreational marijuana—products.
Maryland
Medical cannabis growers, processors and dispensaries. are exempt from an order Gov. Larry Hogan (R) issued to close non-essential businesses. Regulators are also allowing dispensaries to deliver medical marijuana to patients in parking lots.
Massachusetts
Gov. Charlie Baker (R) issued a stay-at-home order deeming medical cannabis businesses—but not recreational marijuana ones—to be essential and exempt from a general shutdown. Regulators also encouraged medical cannabis delivery services to promote and expand their offerings, and are allowing doctors to remotely recommend marijuana to patients through the use of telehealth waivers.
Michigan
Marijuana businesses will be able to continue curbside sales and home deliveries but cannot perform in-person transactions in stores under a stay-at-home order issued by Gov. Gretchen Whitmer (D). Regulators previously sent a bulletin allowing curbside pickup and encouraging delivery services, and another bulletin extending the period of prequalification status for marijuana business license applicants that may experience building delays.
New Hampshire
Regulators are allowing medical cannabis patients to do curbside pickup at dispensaries and are letting doctors issue recommendations via telemedicine.
New Jersey
Gov. Phil Murphy (D) exempted medical cannabis dispensaries from a stay-at-home order. Regulators moved to allow patients pick up medical marijuana at dispensaries' curbsides and to reduce caregiver registration fees.
New Mexico
Regulators ruled that medical cannabis businesses are essential and can stay open. They also allowed curbside pickup services, extended expiring patient and caregiver cards for 90 days and suspended background checks for new industry employees.
New York
The state Department of Health deemed that medical cannabis providers are essential businesses not subject to a general closure order. Those that are authorized to carry out home delivery are temporarily allowed to expand those services without written approval.
Ohio
Gov. Mike DeWine's (R) stay-at-home order exempts medical cannabis businesses from a broader business shutdown. The State Medical Board also moved to allow doctors to issue medical cannabis recommendations via telemedicine without meeting patients in person. Additionally, regulators are letting patients phone in orders ahead of their arrival at dispensaries to reduce time spent inside.
Oregon
Regulators approved rules to allow curbside delivery of marijuana at licensed retail locations and to increase medical cannabis sales limits. They also moved to make it easier to obtain cannabis worker permits.
Pennsylvania
Regulators deemed medical cannabis providers as "life-sustaining" operations that are exempt from Gov. Tom Wolf's (D) order to close businesses in general. They also took other steps, including allowing patients to have marijuana brought to their cars outside of dispensaries and letting caregivers make deliveries to an unlimited number of patients.
Washington State
Gov. Jay Inslee's (D) stay-at-home order exempts marijuana businesses as essential, allowing them to stay open. And regulators are allowing marijuana dispensaries to carry out curbside service for medical cannabis patients.
Despite the significant number of states deeming cannabis businesses to be essential and issuing rulings temporarily expanding their services, that is not the case in every legal marijuana market.
In Nevada, for example, Gov. Steve Sisolak (D) and regulators are mandating that all sales be done via delivery, effectively shuttering businesses that only have storefront operations.
And despite the accommodations, many regulators are also directing businesses to implement social distancing measures such as limits on the number of customers who can enter a retail operation at a given time or guidance on physical space between those who are standing in line—changes that can slow down operations and reduce revenue.
Still, many industry leaders seems to understand the public health necessity of such moves, and cannabis law firm Vicente Sederberg LLP, for example, issued a set of suggested voluntary guidelines for marijuana businesses to consider.
For now, industry trackers have indicated that sales are strong as consumers stock up in preparation to hunker down at home for several weeks.
Nonetheless, the industry has called on Congress to give it equal access to disaster relief funds—a request necessitated by the fact that ongoing federal prohibition means that their operations are still illegal and not generally eligible for such aid.
Legalization opponents, meanwhile, are not pleased with moves by a growing number of states to keep cannabis stores in business despite the steps intended to foster social distancing at such locations.
"We have seen numerous reports of marijuana stores with long lines of people stocking up on the drug and have additionally seen states move to keep these stores open," Kevin Sabet, president of prohibitionist organization Smart Approaches to Marijuana, said. "Quite frankly, this presents a unique harm to public health and safety. Across the country, states are doing everything in their power to limit the gathering of people in one location. Long lines outside of establishments engaged in the distribution of marijuana should be a tremendous cause for concern."
When it comes to consumers, while advocates have cautioned them to consider refraining from smoking or vaping for the time being due to the risk of agitating lungs amid the respiratory effects of the novel coronavirus, they have also pointed out that there are other ways to use cannabis, such as edibles.
For now, the coronavirus pandemic has further highlighted the disconnect between federal and state policies: Under one set of laws cannabis is a banned drug, and under the other it's a medicine deemed just as essential as any other.
This piece ass first published by Forbes.
(Marijuana Moment's editor provides some content to Forbes via a temporary exclusive publishing license arrangement.)
Photo courtesy of Carlos Gracia.
Marijuana Industry Pleads For Access To Federal Coronavirus Business Relief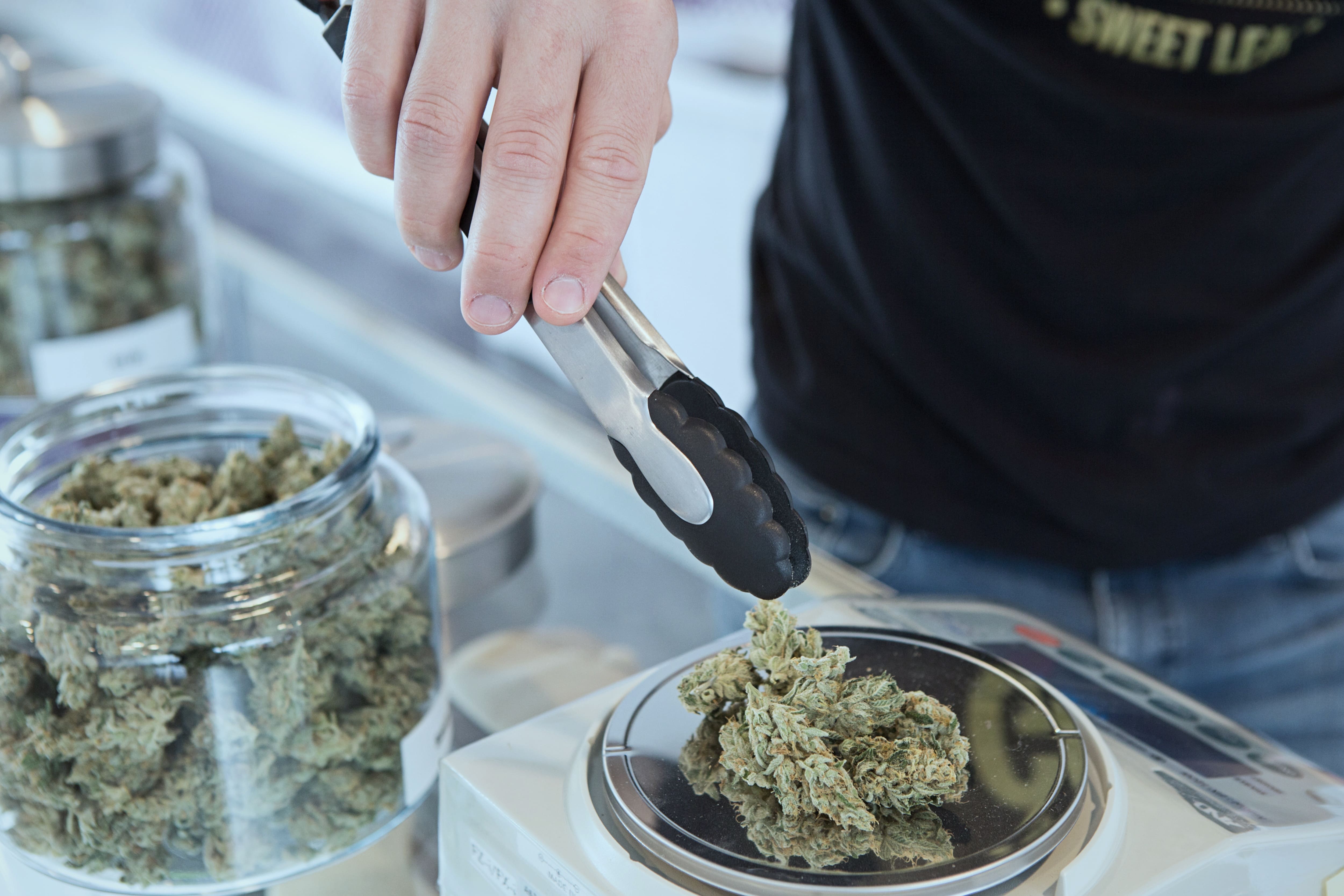 As Congress scrambles to reach a consensus on how to help Americans caught in the financial fallout of COVID-19, a coalition of marijuana industry trade groups is urging federal lawmakers not to forget about the hundreds of thousands of workers in state-legal cannabis industries.
Legal marijuana now employs an estimated 240,000 people in the U.S. but, because cannabis remains federally illegal, marijuana businesses remain cut off from nearly all benefits at the federal level, including emergency relief funds.
In a letter sent Friday to leaders of the House and Senate, major cannabis industry associations called on lawmakers to remove those restriction and ensure that state-legal cannabis businesses can qualify for assistance.
"Our members follow strict regulations, create jobs, generate billions of dollars in tax revenue—including federal corporate tax revenue—and act as good corporate citizens," the groups said. "Yet it appears as if these businesses will not be eligible for the same loans available to other businesses in this country at risk due to the global pandemic."
The letter was sent jointly by the National Cannabis Industry Association, National Cannabis Roundtable, Minority Cannabis Business Association, Global Alliance for Cannabis Commerce and Cannabis Trade Federation.
"The ineligibility of cannabis businesses for disaster assistance loans is especially inequitable given that these same cannabis businesses are required to comply with other coronavirus-related measures, such as paid sick leave coverage," the organizations wrote. "​We are not seeking special treatment for state-legal cannabis businesses. We only seek to have them treated on an equal level as all other job-generating, tax-paying companies in this country."
In a separate announcement on Friday, the nonprofit group NORML said in a blog post that the organization has been reaching out "to our numerous allies on Capitol Hill" to ensure that "discriminatory practices do not apply to those in the industry seeking unemployment benefits [for cannabis workers] during these uncertain times."
"Given the tremendous amount of uncertainty in the broader economy," NORML Political Director Justin Strekal said in a statement, "the hundreds of thousands of American workers who are employed by the state-legal marijuana industry must be respected and protected by the emergency actions being taken by elected officials."
Cannabis Workers, Unemployment Insurance, and the Small Business Administration: What You Need to Know https://t.co/Tt2y2ovVHg

— NORML (@NORML) March 20, 2020
Programs already in place should extend at least some benefits to marijuana workers, NORML said in the post. In addition to workers qualifying for state-level unemployment benefits, the cannabis industry could see help from the congressional Families First Coronavirus Response Act.
The act, signed into law this week, directs federal funds to state governments to help with COVID-19 efforts. NORML said that after conferring with experts, it believes the act "provides the individual states with the authority to decide for themselves which industries are legally eligible to receive benefits."
But unless lawmakers amend current rules, state-legal cannabis companies won't receive a dime of disaster relief aid provided by the federal government to other small businesses. The federal Small Business Administration (SBA) is prohibited from providing financial assistance to industries that are illegal under federal law.
NORML said that it "will continue to work with our federal allies to call for an end for such discriminatory practices against the cannabis industry and those whose livelihoods depend upon it."
One way to address the issue, NORML said, would be to pass pending legislation introduced last year by Rep. Nydia Velázquez (D-NY), who chairs the House Small Business Committee. The bill, H.R. 3540, would remove cannabis from the Controlled Substances Act and prohibit SBA from denying services to marijuana-related businesses.
That legislation was introduced just days after federal lawmakers heard about challenges facing small cannabis businesses at a hearing. Language from the bill was later included in the Marijuana Opportunity, Reinvestment, and Expungement (MORE) Act, which was approved by the House Judiciary Committee last year.
"Now is not the time for Congress to think small," Strekal, of NORML, urged as lawmakers continued debating how to best address the crisis. "Including Chairwoman Velazquez's proposal to have the SBA support small cannabis businesses would protect both American jobs and the consumers that they serve."
Meanwhile, the coronavirus pandemic is also impacting drug policy reform efforts across the country. Lawmakers in New York have said in recent days that the effort to legalize marijuana for adults may be delayed due to coronavirus. Ballot initiative campaigns in California and Washington, D.C., have asked local officials for permission to gather signatures online. And in Nebraska, activists pushing to legalize medical marijuana in the state have announced they've temporarily suspended their signature gathering campaign.
"We look forward to the opportunity to get back out there to help Nebraskans create meaningful change for each other," Nebraskans for Medical Marijuana posted to Facebook on Thursday, "and we wish you and your loved ones health and peace of mind."
Read the cannabis industry letter to congressional leaders below: 
Cannabis Industry Disaster … by Marijuana Moment on Scribd
Stop Passing That Joint, Top Marijuana Reform Group Says Amid Coronavirus
Colorado Just Issued The First Marijuana Delivery License In The State
As more Americans across the country are sheltering at home during the COVID-19 pandemic, a major Colorado cannabis retailer announced that it has received the state's first permit to deliver medical marijuana directly to patients' doors.
Boulder-based medical cannabis dispensary The Dandelion, which is owned and operated by the retail chain Native Roots, obtained Colorado's first state-issued delivery license last week, the company announced on Thursday in a press release.
Delivery services won't be available immediately, however. Shannon Fender, director of public affairs for Native Roots, said The Dandelion is hoping to begin its first deliveries by the end of the month.
"We will be providing more information about the date we're going live," Fender told Marijuana Moment in a phone interview, "but we're planning for the end of March."
Patients will also have to register as members of The Dandelion in order to qualify for delivery. Signing up currently requires patients to visit the dispensary in person, but Fender said the company is "looking for a way that patients could do this remotely" given concerns about spreading the coronavirus through human-to-human contact.
— Native Roots (@NativeRoots303) March 13, 2020
Once deliveries do begin, The Dandelion will be able to drop off deliveries only within Boulder or the nearby town of Superior, another jurisdiction that also allows medical marijuana deliveries. Fender said Native Roots has been talking to other local governments "for months" about opting in to local delivery, but so far it's been slow going.
"The Chamber is excited that Boulder is leading the way on regulation for cannabis delivery. Native Roots has been an upstanding member not only of the cannabis industry, but of the Boulder business community at large," Boulder Chamber Director of Public Affairs Andrea Menegheal said in a press release. "We look forward to what this means for how our businesses strive to serve the patient community and as other jurisdictions begin policy conversations on cannabis delivery services."
Under a law passed last year, deliveries of medical cannabis have been allowed under Colorado law since January 2. But, because local jurisdictions must first opt in to allowing delivery, the process of issuing state-level licenses has lagged.
Under the new law, deliveries of recreational marijuana won't be allowed until January 2021 at the earliest.
Gov. Jared Polis (D) last year described marijuana delivery as a tactic to reduce impaired driving, but it's become especially relevant in the new era of social distancing. As more and more dispensaries enact policies meant to limit the spread of coronavirus, delivery offers a way to protect vulnerable patients while still ensuring access to medicine.
"The timing is total coincidence, but it's timely," Fender at Native Roots said of the company's delivery plans. "Medical delivery is really another option for patients to utilize social distancing."
Across the country, state and local governments are grappling with whether to allow cannabis retailers to remain open. Most so far have allowed sales to continue, albeit with extra steps in place to avoid transmitting the virus. Fender said she wasn't aware of any closures so far affecting Native Roots's 21 locations in Colorado.
Patient advocacy group Americans for Safe Access this week called on medical marijuana states to keep dispensaries open, urging officials to declare them "essential" services and adopt practices, such as curbside pickup or delivery, to limit transmission of the virus.
Beyond the issue of patient access, the coronavirus is also having a significant impact on drug policy reform efforts across the country. Campaigns to revise California's adult-use cannabis law and legalize psilocybin mushrooms, as well as a Washington, D.C. campaign to decriminalize psychedelics, have all asked state lawmakers to allow them to collect signatures digitally to prevent viral transmission as they work to qualify for the November ballot.
In New York, hopes to include marijuana legalization in the final budget by an April deadline have largely been dashed due to the need to prioritize a coronavirus response.
Stop Passing That Joint, Top Marijuana Reform Group Says Amid Coronavirus
Photo courtesy of Chris Wallis // Side Pocket Images