Marijuana 'Farmers Markets' Won't Happen In California Yet After Bill's Failure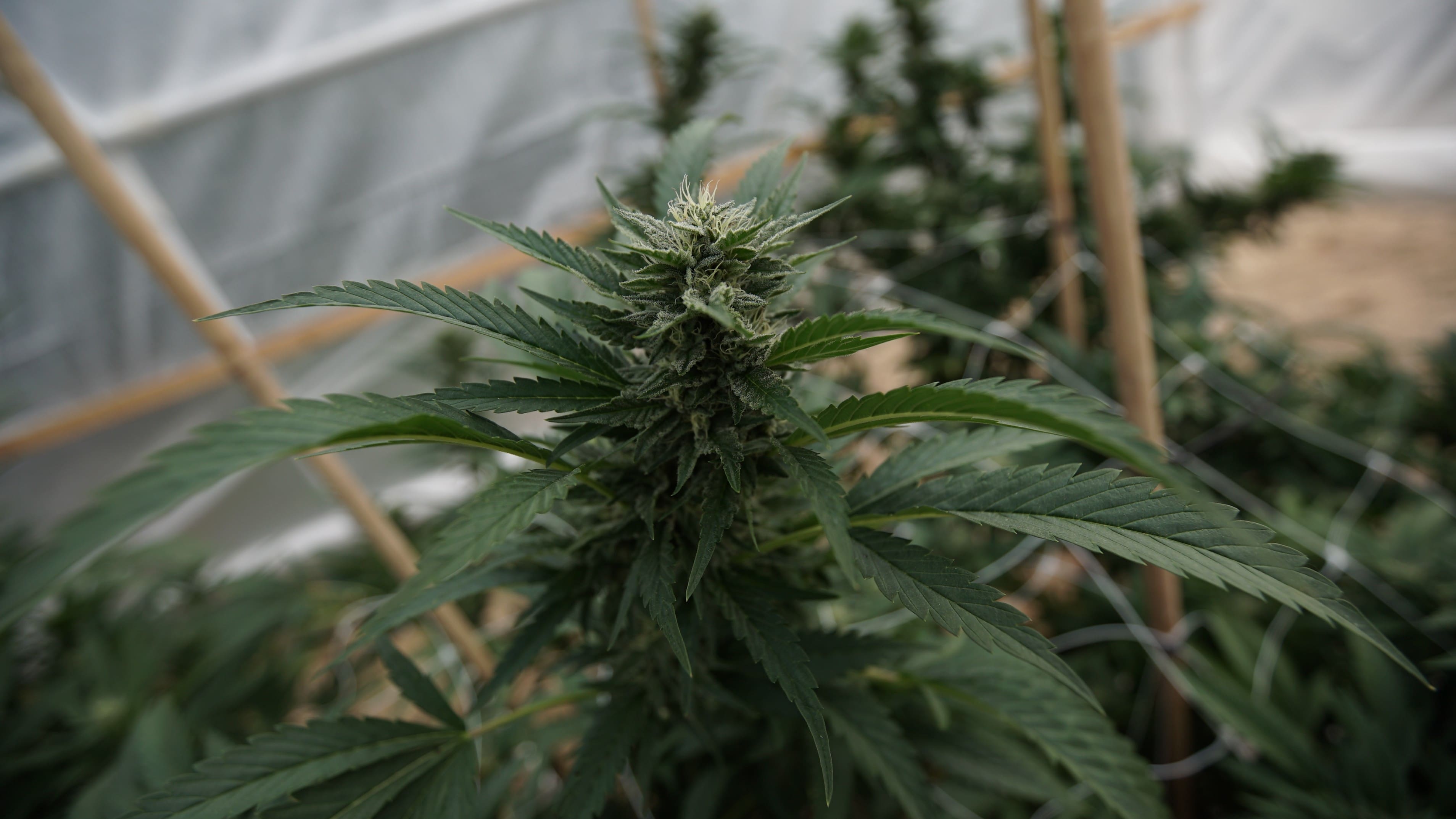 Popular marijuana events in California like the Emerald Cup will take on a different flavor than hoped for this year, after a bill that would have allowed licensed growers to sell directly to consumers at temporary events was defeated in the state Legislature.
Cannabis producers like the small and medium growers in the northern California counties that make up the Emerald Triangle have for years sold directly to consumers at "marijuana farmer's markets" and events like the Emerald Cup, a long-running end-of-the-harvest celebration.
But under current state law following the passage of Prop. 64, which legalized recreational marijuana in 2016, direct sales are no longer allowed unless a grower also has a retail sales permit—for which a small operation may not qualify, even if they can afford it—or if they conduct sales in tandem with a licensed retailer.
Assembly Bill 2641, introduced by Assemblyman Jim Wood (D-Santa Rosa) would have allowed the state Bureau of Cannabis Control to issue temporary licenses for "on-site sales and consumption of cannabis" at temporary events.
The bill died for the year after it was held in committee this week.
According to a committee analysis, it was opposed by major California cannabis brands like Canndescent, a large-scale cultivator, and by the United Cannabis Business Association, which represents Los Angeles and Orange County-area retail dispensaries.
Supporters included county governments in Mendocino and Humboldt counties, where the economy relies heavily on small-scale marijuana growers, and the California Cannabis Industry Association.
With its failure, small and medium growers without sales permits may be shut out from end-of-year sales events. Coming in a year of falling prices and restricted access to retail, some small growers are expected to go out of business, industry advocates say.
"I'm really hopeful we'll still have awesome events, but they're not going to be the same behind the scenes," Hezekiah Allen, executive director of the California Growers' Association, which sponsored the bill, told Marijuana Moment on Friday.
Of 900 licensed growers in California that would have been able to sell at events like the Emerald Cup, Allen said he expects 400 to go out of business this year regardless. Of the rest, the livelihoods of about half rely on temporary sales events, he said.
"For years, these types of events have been lifelines for small growers," he said. "For the smallest licensed growers, these are life or death."
"There's a few hundred members who won't be here next year because we lost that bill."
Other marijuana-related bills did pass the committee process before a legislative deadline this week and will go for votes on the floors of the state Assembly and Senate. A bill must pass both chambers before it can go to Gov. Jerry Brown (D) for signature.
Bills that advanced include:
*SB 1294, which would create a statewide equity program to encourage and assist people of color and other small operators to enter the marijuana industry
*SB 829, which would create a new license to allow for medical cannabis products to be given away free of charge (a "compassion care license")
*SB 1409, which would allow for state agriculture authorities to create an industrial-hemp farming program
*AB 1863, which would allow marijuana businesses to make certain tax deductions
*SB 311, which clarifies the commercial marijuana distribution process
Also this week, legislation which would have created state-chartered banks to serve the cannabis industry was held for review, effectively killing it for the year.
"This is a serious public safety issue that deserves swift resolution," Sen. Bob Hetrzberg (D), that bill's sponsor, said in a press release. "We've got barrels of cash buried all over the state, businesses being ransacked, and it's clear that the federal government won't act. It's a shock to me that the state government may not act this year either – especially after this bill passed through nearly every step with bipartisan support and little to no opposition."
Photo courtesy of Chris Wallis // Side Pocket Images.