Dr. Oz Claims DEA And FDA Blame Each Other For Keeping Marijuana Illegal
According to celebrity doctor Mehmet Oz—or Dr. Oz—representatives from the Drug Enforcement Administration (DEA) and Food and Drug Administration (FDA) have each told him they're on board with legalizing marijuana. And the agencies blame each other for blocking efforts to end prohibition.
In a recent interview, Oz was asked about his professional opinion on cannabis. The host of the popular daytime program of his namesake called marijuana "one of the most underused tools in America" and went on to say that he's had conversations with individuals from both DEA and FDA who generally share his views about the plant.
"We ought to completely change our policy on marijuana. It absolutely works," he told interviewer Fatman Scoop, adding that another daytime TV host Montel Williams, who has multiple sclerosis, convinced him of the medical utility of cannabis. "Now I've seen this helping people with sleep issues, with pain issues for sure, and a lot of people who have serious medical problems getting relief—and here's the thing, you can't die from it. I'm unaware of any case when anyone has overdosed."
"It's a lot safer than alcohol. It's safer than narcotics. It ought to be used more widely and we can't even study it that easily because of the way it's regulated," he said. "You know what, I called the DEA—they said, 'we don't want this to be illegal. Your government ought to change that. But we got to enforce the law.' I call the FDA that regulates the drugs, they say, 'we think it ought to be used, but until the DEA says it's allowed, we can't let people prescribe it everywhere."
While Oz didn't disclose specifics about his conversations, such as who he spoke to or when the phone calls happened, it is the case that federal marijuana reform outside of Congress falls largely within the jurisdictions of both agencies. And DEA has denied multiple rescheduling requests, justifying the inaction by stating that FDA has determined that cannabis doesn't have proven medical value and carries a risk of abuse.
Oz, who previously asserted that marijuana could represent a tool to combat the opioid epidemic and has made other public comments about the plant's therapeutic potential, said "I'm hoping the federal government at some point—someone's going to say, 'come on, this is a farce, open it up for the entire country.' That way, the right people can begin to prescribe it."
Although Oz advocate for marijuana reform, he also clarified earlier this year that, despite rumors, he is not involved in a CBD company that falsely attributed an endorsement to him.
Could not agree more with @tomhanks. This is a fake and misleading advertisement intended to take advantage of consumers using false claims and our likenesses illegally. I am not involved with any cannabis companies. https://t.co/EBNvnh0jdM

— Dr. Mehmet Oz (@DrOz) January 21, 2020
"I have never smoked pot in my life, never gotten high, and I only bring that up because I'm not someone who's saying this because I personally would use it," he said in this latest interview. "I just as a doctor think it make sense."
Schools And NCAA Could Ban Marijuana Sponsorships Under Bill To Let Student Athletes Monetize Their Success
A new bipartisan congressional bill aimed at helping student athletes monetize their success contains a provision that would let colleges and intercollegiate organizations block them from making sponsorship deals with marijuana businesses.
While the legislation would address a longstanding controversy over inequitable payment to college athletes, drug policy reform advocates are disappointed to see the legislation perpetuate anti-cannabis policies despite the growing, state-level legalization movement.
The Student Athlete Level Playing Field Act, introduced by Rep. Anthony Gonzalez (R-OH) and seven other original cosponsors, would make it so colleges and associations like the NCAA could not prohibit students from being involved in intercollegiate athletics if they've entered into sponsorship agreements.
However, it stipulates that the exception would not apply if the sponsorship is from a "seller or dispensary of a controlled substance, including marijuana."
Student drug policy reform advocates took exception to the cannabis provision.
"Student-athletes are professionals and deserve the right to earn funding from any legal service they deem fit. As young professionals, they can determine for themselves if an endorsement is going to hurt or help their career," Luis Montoya, co-interim executive director of Students for Sensible Drug Policy, told Marijuana Moment. "These restrictions are not based in any science, and in particular ignore community re-investment efforts by the cannabis industry. Banning student-athletes from accepting endorsements from an industry that wants to reinvest in local communities only limits the opportunities afforded to these young professionals."
The bill, filed last month, would also allow actions against students who get endorsement deals with alcohol, tobacco, adult entertainment or gambling companies.
Meanwhile, for lead bill sponsor Gonzalez, this particular provision seems to depart from his overall record on cannabis reform.
The congressman voted in favor of spending bill riders to protect all state, territory and tribal marijuana programs from federal intervention in 2019 and this year.
In other education-related drug policy developments, a separate House bill filed last year would repeal a federal law punishing college students who are convicted of drug offenses by stripping them of their financial aid. That reform cleared the Education & Labor Committee as part of a broader college affordability bill, but it has not advanced further.
In any case, Gonzalez touted his new legislation, arguing in a press release that it "delivers meaningful reforms and will make a difference in the lives of student athletes of all levels of competition across the country."
Rep. Emanuel Cleaver (D-MO), an original cosponsor, said the measure "is a civil rights issue."
"For far too long college athletes across the country—many of whom are people of color—have been denied the basic right to control their name, image and likeness," he said. "What we wanted to do from the outset was come to a bipartisan consensus that puts forth a national framework that gives college athletes the same rights every other American in the country is already afforded."
But while the congressman acknowledged racially disparate policies in college sports, it's also the case that the war on drugs has disproportionately impacted African Americans and Latinos. Reform advocates who support cannabis legalization have emphasized the need to create opportunities for people from communities harmed by prohibition enforcement to participate in the newly legal marijuana market.
And so while the athletics bill seeks to make a seemingly benign exemption for allowing marijuana-related sponsorships, the policy also makes it so students of color who've been most negatively affected by these college policies are unable to benefit from endorsement deals with an industry that advocates are hoping can play a proactive role in fostering racial equity.
Earlier this year, Major League Baseball clarified that players can consume cannabis without being disciplined, but moved to ban them from entering sponsorship deals with marijuana companies.
New Zealand Marijuana Legalization Trails In Early Referendum Results, But More Votes To Be Counted
Musician John Legend Endorses Drug Decriminalization Ballot Measure In Oregon
Musician John Legend on Friday endorsed an Oregon initiative to decriminalize possession of all currently illicit drugs while investing in substance misuse treatment.
The singer-songwriter, who has consistently used his platform to champion criminal justice reform issues, encouraged Oregonians to approve the measure as part of a Twitter thread on numerous state-level ballot initiatives.
"I support Measure 110 to decriminalize drug possession and fund more treatment services," he said. "Please [Vote Yes on 110] to reform the criminal justice system."
OREGON: I support Measure 110 to decriminalize drug possession and fund more treatment services. Please @VoteYeson110 to reform the criminal justice system.https://t.co/wv7GQxkUNt

— John Legend (@johnlegend) October 23, 2020
The proposal would make Oregon the first state in the country to remove the threat of jail time for simple drug possession, and it would put money toward substance misuse treatment with the help of marijuana tax dollars.
Support for the reform move has come from several unique directions this election cycle.
The Oregon Democratic Party formally endorsed Measure 110 earlier this month, as well as a separate proposal to legalize psilocybin mushrooms for therapeutic purposes.
🗳️✅Vote YES on Measure 110: Instead of arresting and jailing people for personal possession of small amounts of drugs, would expand access to drug treatment services paid for by marijuana taxes. @voteYESon110 #orpol

— Oregon Democrats (@ORDems) September 23, 2020
A foundation run by Facebook founder and CEO Mark Zuckerberg and his wife contributed $500,000 to the decriminalization campaign.
Rep. Earl Blumenauer (D-OR) is also backing the initiative, in addition to the psilocybin measure.
"Measure 110 will help shift Oregon to a health-based approach to a health-based drug addiction crisis," the congressman said. "This is more compassionate, more effective, safer, and simple common sense."
While Legend's endorsement brings some celebrity attention to the issue, it's not the first time he's voice support for ending drug criminalization.
Asked in 2018 about what policies he'd enact in a position of political power, the musician said he'd "decriminalize drugs—treat drugs as a public health issue and not as a criminal issue."
"I think a lot of people think if we lock more people up, people won't do as many drugs. But what ends up happening is, we aren't really solving the problem of drug demand by waging a war on drugs when people are still finding ways to get drugs. And the drug overdose problem is still huge. You would think, you know, criminalizing it and making it tougher on people that get caught would actually help solve the problem, but it doesn't. I think legalizing marijuana is the first step, but I think going beyond that—realizing that the war on drugs was never a good idea, and that we should treat drug addiction as a health problem instead of a criminal problem—is the answer."
The decriminalization campaign also recently rolled out a series of TV and online ads promoting the measure.
The advertisements, which feature people from a diversity of backgrounds speaking to their personal experiences with the drugs and the criminal justice system, came as mail-in ballots were being distributed to registered voters.
These spots aren't the first ads that Oregonians may have seen from the campaign. It launched its first video urging a "yes" vote on the decriminalization initiative in August.
New York Will Legalize Marijuana 'Soon' To Aid Economic Recovery From COVID, Governor Cuomo Says
Photo courtesy of Flickr/William Haun.
Colorado Governor Tells Texas Not To Legalize Marijuana So His Own State Can Get More Tourists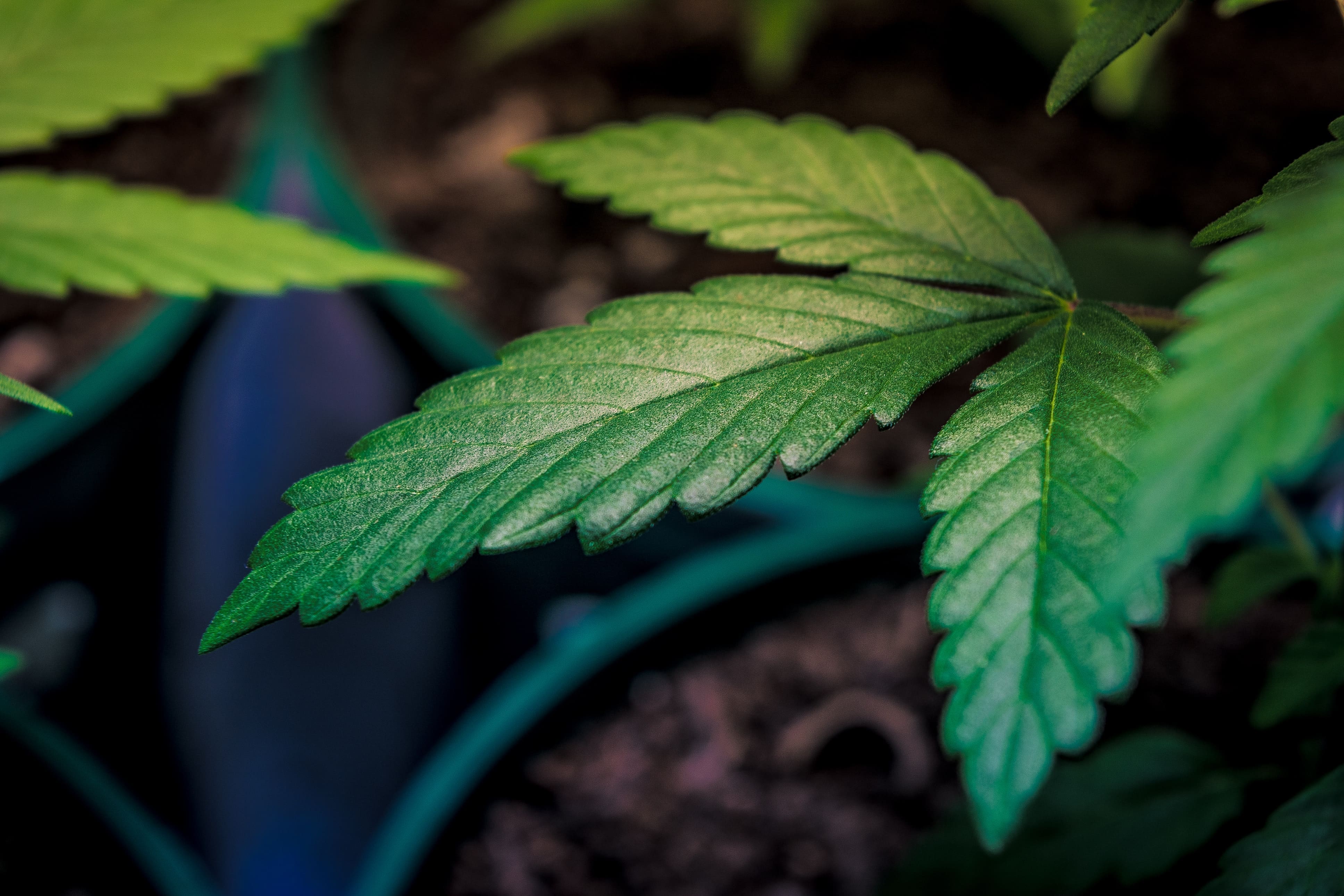 The governor of Colorado is jokingly discouraging Texas from legalizing marijuana, saying it would mean less tax revenue for his own state from cannabis tourism.
Gov. Jared Polis (D) was responding to a Marijuana Moment report on a new economic analysis that showed how Texas stands to generate billions in tax revenue and tens of thousands of jobs if it enacted the policy change.
That analysis might be true, the governor tweeted, "BUT it would reduce tourism to Colorado, so make sure to consider Colorado first in any Texas decisions."
Yes BUT it would reduce tourism to Colorado, so make sure to consider Colorado first in any Texas decisions https://t.co/5Gh8bNBKu0

— Jared Polis (@jaredpolis) October 20, 2020
Polis has been known to quip about the marijuana tourism dollars his state receives from non-residents.
Shortly after he was sworn in last year, the governor said "we get a lot of extra business from people coming into our state" and so "from the economic perspective in Colorado, I'd love other states to go slowly so that we can continue to see all these benefits for Colorado."
"For years, I'd been sort of countering this sort of dire picture of Colorado," he said. "But again, if they think that it's bad, it's better for us to have less competition at this point. So I mean, if I'm looking at it as governor, I would hope they halt their efforts and send all their business here."
That said, despite his interest in preserving cannabis tourism for Colorado, during a Reddit Ask Me Anything session in May, he jokingly entertained the idea of using hypnosis to convince Ohio's governor to advance legalization in the state.
While he's been quick to note the economic benefits of regulating marijuana sales, Polis has also emphasized the need for restorative justice in the industry. Earlier this month, he exercised new clemency powers to grant nearly 3,000 pardons for people convicted of low-level marijuana possession.
Meanwhile, Polis isn't alone in touting the fact that his state sells legal marijuana to people who live in places where it is still prohibited.
Illinois Gov. J.B. Pritzker (D), during his State of the State speech earlier this year, talked about how his state's new recreational cannabis market "gives us a chance to collect tax revenue from the residents of Wisconsin, Missouri, Iowa and Indiana."
Indeed, the state has continued to see record-breaking cannabis sales month after month, including tens of millions of dollars worth to out-of-state residents.
Trump Campaign Orders Mississippi Medical Marijuana Activists To Cease Using President's Name