Don't Drive High On Marijuana Even If You're Being Chased By An Axe Murderer, Federal PSA Says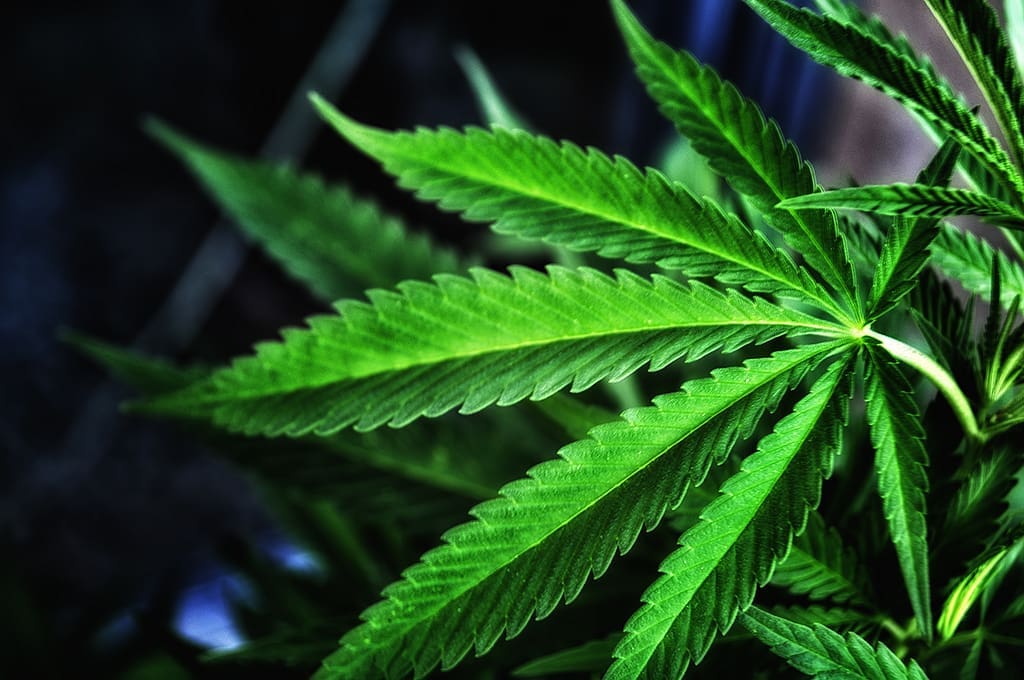 The latest push by the federal government to deter marijuana-impaired driving is coming to TV, radio and the web. Its message? Even if you're being chased by an axe-wielding psychopath, it's not worth driving high.
The ad, a partnership between the National Highway Traffic Safety Administration (NHTSA) and the Ad Council, is the first TV spot developed by Vox Creative, the advertising arm of Vox Media. In it, two men run for their lives from a would-be murderer, dodging axe blows while reciting reasons not to drive stoned.
The men ultimately find a vehicle to escape the scene, but the driver pauses before he turns the key in the ignition. "Wait wait wait," he says. "I can't drive. I'm high."
(Don't worry. The two would-be murder victims swap seats and end up getting away safely while the sober one mans the wheel.)
"The rules around marijuana use can be confusing. But when it comes to marijuana use and driving, all you need to remember is one rule: Driving impaired is illegal everywhere."
The Ad Council campaign also includes radio and online advertisements. A 30-second version of the video will run on TV, while a longer, 80-second version (embedded above) will reportedly run on Vox.com and the brand's ad marketplace, Concert.
"Many marijuana users don't see a problem with driving after use, but research shows marijuana can slow reaction time, impair judgment of distance, and decrease coordination – all skills necessary for the safe operating of a vehicle," the Ad Council said in a statement accompanying the new video. "Our campaign targets young men aged 18 to 35, many of whom reject the common stereotypes of marijuana users."
Stereotypes or no, the campaign reminds consumers that driving under the influence of marijuana is illegal in all 50 U.S. states—even if cannabis itself is legal in a growing number of them.
"The rules around marijuana use can be confusing," its website says. "But when it comes to marijuana use and driving, all you need to remember is one rule: Driving impaired is illegal everywhere."
Beyond the video and radio ads, the awareness push also includes a number of self-aware signage with messages such as "This is an ad that says you shouldn't drive high."
As more states have considered legalizing marijuana in recent years, highway safety has become a major focus. Opponents often contend that increased roadway risks themselves are enough to tap the brakes on reform.
In a typical example, the Washington Post's editorial board in 2014 came out against legalization in Washington, D.C., citing "negative consequences, including increased instances of impaired driving."
While being impaired no doubt increases drivers' danger to themselves and others, some critics have complained that the risks of marijuana-impaired driving have been overblown, used as a fear tactic to chill cannabis reform. They argue that research on cannabis and driving is still thin and conflicted, and that the drug's effect on driving pales in comparison to alcohol and some prescription drugs.
A report commissioned by Congress and published last year cast doubt on the dire warnings of THC-impaired driving. "Although laboratory studies have shown that marijuana consumption can affect a person's response times and motor performance, studies of the impact of marijuana consumption on a driver's risk of being involved as a crash have produced conflicting results, with some studies finding little or no increased risk of a crash from marijuana usage," the Congressional Research Service wrote.
NHTSA, part of the Department of Transportation, has long acknowledged that THC concentration in drivers' blood levels does not correlate with driver impairment. (The campaign even includes that fact on its website. "Unlike alcohol, there is no correlation between rising THC level and driver impairment," it says. But that doesn't mean it's safe to drive high: "Some research studies have found that peak performance deficits are observed long after peak THC level occurs.")
The lack of a clear correlation between marijuana and impaired driving has been enough to push some jurisdictions to reconsider per-se THC limits, under which drivers can be charged with a DUI based on the amount of THC in their blood regardless of any evidence of actual impairment.
In Pennsylvania, lawmakers last month introduced a bill that would force police instead to prove impairment. The legislation would exempt medical marijuana patients from the state's existing DUI law, and police would instead have to demonstrate that a patient's driving was actually impaired by the drug.
Meanwhile, Congress is taking steps to require states to study the impacts of marijuana-impaired driving. Legislation introduced last month would force states that have legalized cannabis, and only those states, to consider how to educate and discourage people from driving while high. Advocates have questioned that approach, noting that while impaired driving is an important issue, it's not limited to states with legal cannabis.
Earlier this month, the U.S. House of Representatives voted to take a number of steps related to marijuana-impaired driving, including directing federal agencies to prepare a report on "the establishment of a national clearinghouse for purposes of facilitating research on marijuana-impaired driving." Rep. Peter DeFazio (D-OR), a sponsor of the bill, also wants the report to outline how researchers in states that haven't legalized marijuana can still access cannabis from dispensaries to study the drug's effects on driving.
Congress rejected another amendment, however, that would have required NHTSA "carry out a collaborative research effort to study the effect that marijuana has on driving and research ways to detect and reduce incidences of driving under the influences of marijuana."
Colorado's Marijuana Legalization Law Decreases Crime In Neighboring States, Study Finds
Photo courtesy of Carlos Gracia
NFL Explores How Marijuana And CBD Can Be Used As Opioid Alternatives For Players
The National Football League and NFL Players Association are launching an effort to learn about the potential of marijuana and its components like CBD as alternative treatment options for pain.
They're also more generally interested in discovering how cannabis use affects athletic performance.
A request for information that was published on Tuesday states that the league's goal is "to identify investigators who have the current capability to carry out studies aimed at supplementing the NFL-NFLPA Pain Management Committee's ('PMC') knowledge about pain management and athletic performance in NFL players."
The notice lists three areas of interest:
1. The potential therapeutic role of medications and non-pharmacological interventions that are considered to be alternatives to opioids in routine pain management of NFL players. Medications may include, but are not limited to, cannabinoids such as cannabidiol ("CBD").
2. The impact of cannabis or cannabinoids on athletic performance in NFL players.
3. The potential therapeutic role of medications and non-pharmacological interventions that are considered adjunctive to routine post-surgical orthopedic pain management in NFL football players.
The joint NFL-NFLPA committee also noted that, in 2020, it held two informational forums on CBD "to learn about the current state of CBD science and manufacturing in North America."
The findings of those forums weren't definitive, as PMC found that while the non-intoxicating cannabis compound shows promise in the treatment of some forms of pain, the science doesn't currently live up to the "hype."
"CBD is a promising compound, but the level of its use in the United States outpaces the level of research at this point," the committee wrote in a white paper for players. "Most of the hype about CBD is based upon results from animal studies."
This new request for information stresses that NFL is not committing to funding any particular studies but is more generally meant to help the league find qualified scientists if it does move forward with research projects on these issues. Interested parties have until March 31 to submit relevant information.
Meanwhile, the league's drug testing policy changed demonstrably last year as part of a collective bargaining agreement.
Under the new policy, NFL players will not face the possibility of being suspended from games over positive tests for any drug—not just marijuana.
The decision reflects a significant shift in the league's approach to drug use by players, with the agreement emphasizing the need to focus on "ensuring evaluation and treatment" rather than punishment. Now those who test positive for drugs, exhibit behaviors that indicate drug misuse or self-refer themselves will be required to enter an "intervention program" where they would receive an evaluation and treatment plan.
Testing positive for prohibited substances after that point would result in a half-week salary loss for first violations, a one-week salary loss for second violations, a two-week salary loss for third violations and a three-week salary loss for fourth and subsequent violations. The threat of suspensions would be removed.
In a similar vein, the MLB decided in 2019 to remove cannabis from the league's list of banned substances. Baseball players can consume marijuana without risk of discipline, but officials clarified last year that they can't work while under the influence and can't enter into sponsorship contracts with cannabis businesses, at least for the time being.
Meanwhile, a temporary NBA policy not to randomly drug test players for marijuana amid the coronavirus pandemic may soon become permanent, the league's top official said in December. Rather than mandate blanket tests, Commissioner Adam Silver said the league would be reaching out to players who show signs of problematic dependency, not those who are "using marijuana casually."
37 Members Of Congress Ask Biden To Issue Mass Marijuana Pardons Ahead Of Legalization
Image element courtesy of Marco Verch.
Elon Musk Thinks CBD Is 'Fake,' But Joe Rogan Teaches Him A Lesson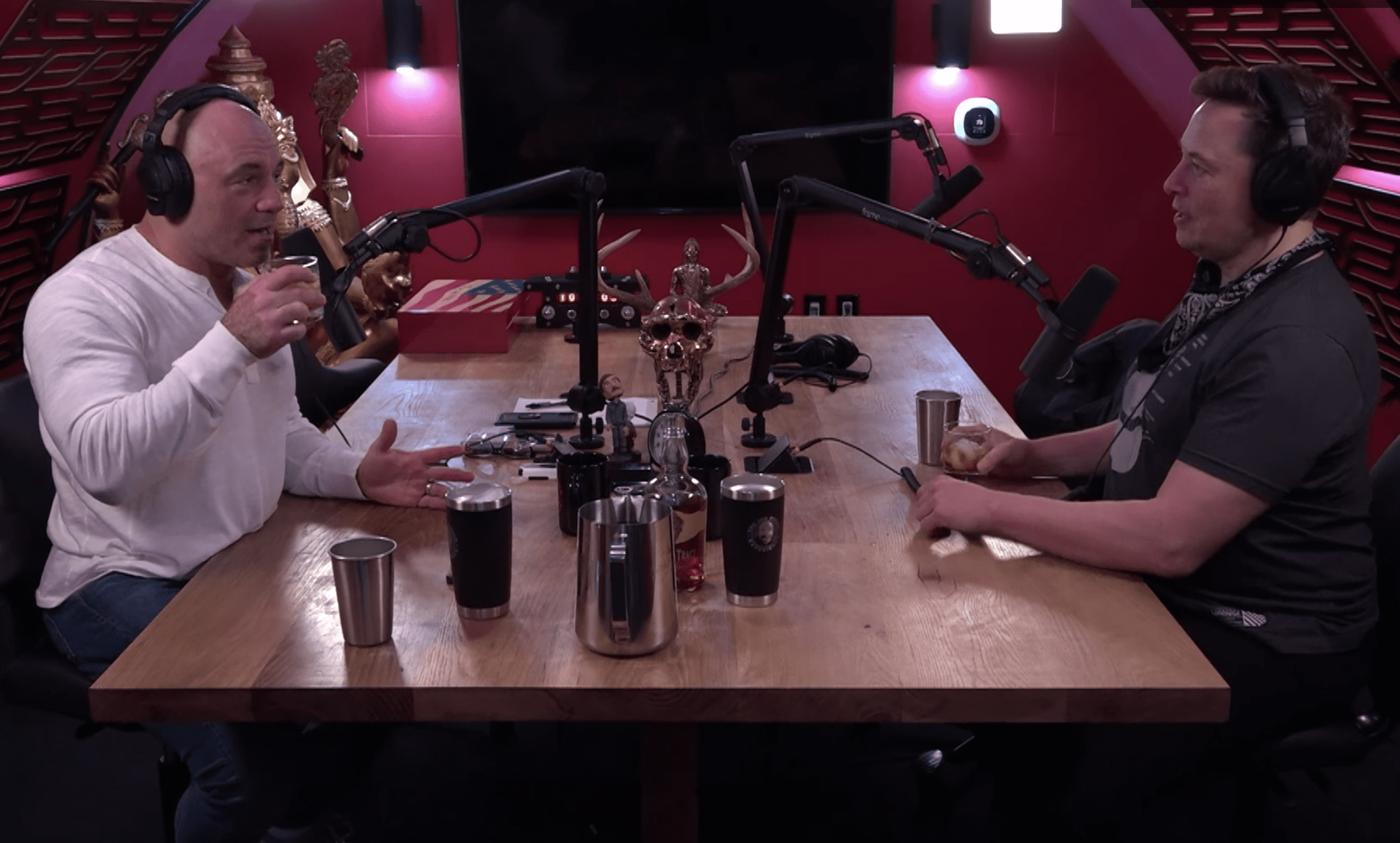 Elon Musk might know a thing or two about rockets and electronic vehicles, but during an interview with podcaster Joe Rogan this week, he revealed something of a blind spot when it comes to cannabis, saying he thinks CBD is "fake."
That's not to say he believes the non-intoxicating cannabinoid doesn't actually exist. Rather, the tech entrepreneur indicated he feels it's overhyped and "doesn't do anything." Rogan, for his part, had a lot to say about cannabidiol's benefits in response.
The exchange started with Musk and Rogan reflecting on an earlier podcast show in 2018, where the SpaceX and Tesla CEO puffed on a marijuana blunt (which he later claimed he never actually inhaled), prompting an investigation by NASA over his aerospace company's "workplace safety" and "adherence to a drug-free environment."
Rogan, who relocated his podcast headquarters from California to Texas last year, noted that his new home state has not yet legalized marijuana, but "CBD is legal here."
"CBD doesn't do anything. Does it?" Musk said. "I think that's fake."
Listen to Musk and Rogan discuss CBD below, starting around 50:00:
Rogan promptly gave Musk a crash course in the numerous therapeutic benefits of CBD that have been identified in an ever-growing body of scientific literature.
Read the rest of the exchange below:
JR: Well, no—no, it definitely does something for inflammation.
EM: It does?
JR: Yeah, for sure.
EM: Well, how much CBD do you have to have before you notice it?
JR: Physically?
EM: Yeah.
JR: Yeah, physically, you don't have to have a lot. Physically, CBD works great for people with arthritis and people with sore muscles and things like that. Yeah, no, CBD definitely works for that, but as far as like psychoactive effects, not much. It relieves anxiety for people.
EM: Okay.
JR: It helps people sleep, especially when it's combined with things like melatonin, you know, things along those lines. But it doesn't get you high. People do mix CBD with THC for muscle creams though, and that doesn't get you high either, but it increases the effectiveness.
EM: Okay.
JR: Yeah, there's some creams that are really good that people like that have THC and CBD in it.
EM: Alright, so you have like sunscreen or something and then, I mean why not just throw it in there?
JR: Why not? Well, it's great for soreness.
EM: You smell like weed all day.
JR: It doesn't smell like weed, though.
EM: It doesn't?
JR: No, no—some of it does, though. That's the thing about anything that's unregulated, right? Like hippies making it, that's always the problem.
EM: Quality control.
JR: Yeah, no quality control. That's the problem with edibles. They're made by a bunch of crazy people, cooking them up and some, you know, Chula Vista apartments, you really don't know what's in there.
Musk might not be quite up-to-speed on CBD, but he does enjoy playing into marijuana culture from time to time.
When shares of Telsa hit $420, for example, he responded on Twitter with crying laughing emojis and said "Whoa … the stock is so high lol."
Of course, 420 is well known among cannabis enthusiasts, as it represents the unofficial cannabis holiday, 4/20. And that wasn't the first time that Musk has played into it, either.
The billionaire tech entrepreneur landed in hot water with the Securities and Exchange Commission (SEC) in 2018 after he said he was considering taking Tesla private at a share price of $420—an announcement that SEC described as "false and misleading" and that was made without required notification to regulators.
Rogan, for his part, is a proud cannabis and psychedelics enthusiast, and once, for example, shared a story about how he hung out with Dave Chappelle while the comedian ate psilocybin mushrooms that were gifted by a stranger.
Texas Would Study Psilocybin And MDMA To Treat PTSD And Depression Under New Bill
Photo courtesy of Joe Rogan Experience/Spotify.
Sierra Club Gives Tips On Using Marijuana In An Environmentally Friendly Way
A leading environmental conservationist group wants to help you sustainably and safely consume marijuana.
The Sierra Club, which has not historically weighed in on cannabis issues, released a guide last week that makes a series of recommendations about how to source marijuana in a way that's healthy and good for the environment.
They said that, absent regulations from federal agencies like the Food and Drug Administration or U.S. Department of Agriculture, consumers are left in the dark when it comes to best practices. And the 129-year-old environmental nonprofit is here to help.
"The majority of Americans now live in states where they can legally consume medicinal or recreational cannabis," the new guide published this month in the Sierra Club's print magazine says. "As more ways to lawfully partake become available, the choices can be confusing."
The medicinal and recreational cannabis industry is in many ways opaque and in flux. Here are some best practices for consuming safely and sustainably: https://t.co/0BYXguLoME via @Sierra_Magazine

— Sierra Club (@SierraClub) January 4, 2021
The article lists five tips for marijuana enthusiasts during a time when more and more state-legal markets are coming online.
–Buy organic—or "organic-ish." Because marijuana remains federally illegal, there isn't an opportunity for cannabis companies to obtain a standard organic certification. But consumers should look for a Clean Green or Sun+Earth label, as these third-party organizations also maintain strong standards and help businesses gain formal certification.
–Buy outdoor-grown marijuana. The carbon footprint for indoor-cultivated cannabis can be significant, as the process relies heavily on electronic lighting. That's not the case for outdoor-grown flower. Sierra Club said "the production of one kilogram of indoor-grown cannabis results in 4,600 kilograms of carbon dioxide emissions, the equivalent of driving the United States from coast to coast 11 times."
–Familiarize yourself with the marijuana producer. The illicit market doesn't disappear when a state launches a legal cannabis market. And because illicit sellers are unregulated, they may be using harmful pesticides, or cultivating their products on public lands in ways that can hurt surrounding wildlife. That said, a 2019 study did find that illegal cultivation in national forests declined post-legalization in Oregon and Washington State.
The guide also notes that certain states encourage cannabis companies to enroll in energy-saving programs. Colorado has taken it a step further, with the governor announcing last year that the state was rolling out pilot programs to promote sustainability cooperation between the cannabis and alcohol markets by using carbon dioxide from the brewing process to stimulate marijuana plant growth.
–Look for a Certificate of Analysis. That's easier said than done in states where marijuana remains prohibited, but for consumers in legal states, it's an important component, as it means the products have been tested for heavy metals, mold and other potentially dangerous substances.
–Be wary of packaging. As in other industries, plastic and packaging is an environmental problem. Seeking out products with low-waste packages can help mitigate that issue, Sierra Club said. For example, there are some companies that use recycled plastics recovered from the ocean. Alternatively, consumers could try to find hemp-based packaging.
The guide also offers tips for specific types of cannabis products.
For example, when it comes to edibles, consumers should seek out vegan goodies. Beyond arguments that a plant-based diet represents a humane alternative, it's also the case that animal agriculture is overly polluting and resource intensive.
For smoking, the group says that glass pipes are "inherently earth-friendlier" than rolling papers, as they cut down on waste and production. The environmentally conscious cannabis consumer should also buy flowers in jars instead of as single pre-rolls, "to reduce throwaway packaging."
As far as vaping goes, Sierra Club recommends spending your money with companies that offer recycling programs for used cartridges.
Meanwhile, activists in Montana are also seeing a link between environmentalism and marijuana. A voter-approved initiative to legalize cannabis in the state calls for a significant amount of tax revenue from marijuana sales to be allocated to conservation programs.
Biden AG Pick Merrick Garland Wants To Defer To DEA On Marijuana Science And Classification
Photo by davide ragusa on Unsplash.