Don't Drive High On Marijuana Even If You're Being Chased By An Axe Murderer, Federal PSA Says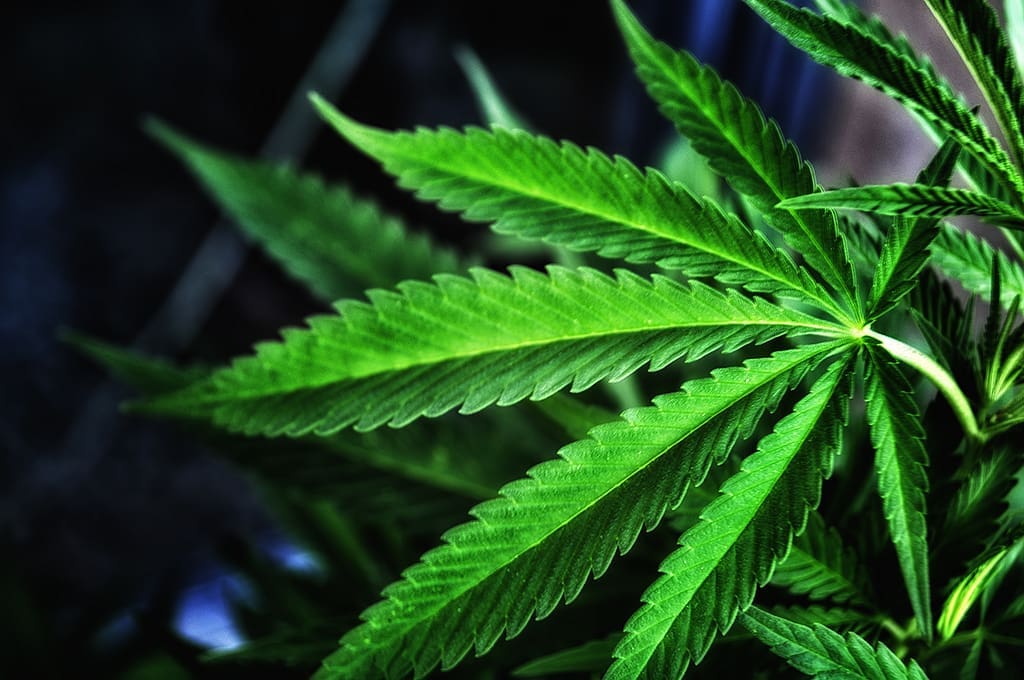 The latest push by the federal government to deter marijuana-impaired driving is coming to TV, radio and the web. Its message? Even if you're being chased by an axe-wielding psychopath, it's not worth driving high.
The ad, a partnership between the National Highway Traffic Safety Administration (NHTSA) and the Ad Council, is the first TV spot developed by Vox Creative, the advertising arm of Vox Media. In it, two men run for their lives from a would-be murderer, dodging axe blows while reciting reasons not to drive stoned.
The men ultimately find a vehicle to escape the scene, but the driver pauses before he turns the key in the ignition. "Wait wait wait," he says. "I can't drive. I'm high."
(Don't worry. The two would-be murder victims swap seats and end up getting away safely while the sober one mans the wheel.)
"The rules around marijuana use can be confusing. But when it comes to marijuana use and driving, all you need to remember is one rule: Driving impaired is illegal everywhere."
The Ad Council campaign also includes radio and online advertisements. A 30-second version of the video will run on TV, while a longer, 80-second version (embedded above) will reportedly run on Vox.com and the brand's ad marketplace, Concert.
"Many marijuana users don't see a problem with driving after use, but research shows marijuana can slow reaction time, impair judgment of distance, and decrease coordination – all skills necessary for the safe operating of a vehicle," the Ad Council said in a statement accompanying the new video. "Our campaign targets young men aged 18 to 35, many of whom reject the common stereotypes of marijuana users."
Stereotypes or no, the campaign reminds consumers that driving under the influence of marijuana is illegal in all 50 U.S. states—even if cannabis itself is legal in a growing number of them.
"The rules around marijuana use can be confusing," its website says. "But when it comes to marijuana use and driving, all you need to remember is one rule: Driving impaired is illegal everywhere."
Beyond the video and radio ads, the awareness push also includes a number of self-aware signage with messages such as "This is an ad that says you shouldn't drive high."
As more states have considered legalizing marijuana in recent years, highway safety has become a major focus. Opponents often contend that increased roadway risks themselves are enough to tap the brakes on reform.
In a typical example, the Washington Post's editorial board in 2014 came out against legalization in Washington, D.C., citing "negative consequences, including increased instances of impaired driving."
While being impaired no doubt increases drivers' danger to themselves and others, some critics have complained that the risks of marijuana-impaired driving have been overblown, used as a fear tactic to chill cannabis reform. They argue that research on cannabis and driving is still thin and conflicted, and that the drug's effect on driving pales in comparison to alcohol and some prescription drugs.
A report commissioned by Congress and published last year cast doubt on the dire warnings of THC-impaired driving. "Although laboratory studies have shown that marijuana consumption can affect a person's response times and motor performance, studies of the impact of marijuana consumption on a driver's risk of being involved as a crash have produced conflicting results, with some studies finding little or no increased risk of a crash from marijuana usage," the Congressional Research Service wrote.
NHTSA, part of the Department of Transportation, has long acknowledged that THC concentration in drivers' blood levels does not correlate with driver impairment. (The campaign even includes that fact on its website. "Unlike alcohol, there is no correlation between rising THC level and driver impairment," it says. But that doesn't mean it's safe to drive high: "Some research studies have found that peak performance deficits are observed long after peak THC level occurs.")
The lack of a clear correlation between marijuana and impaired driving has been enough to push some jurisdictions to reconsider per-se THC limits, under which drivers can be charged with a DUI based on the amount of THC in their blood regardless of any evidence of actual impairment.
In Pennsylvania, lawmakers last month introduced a bill that would force police instead to prove impairment. The legislation would exempt medical marijuana patients from the state's existing DUI law, and police would instead have to demonstrate that a patient's driving was actually impaired by the drug.
Meanwhile, Congress is taking steps to require states to study the impacts of marijuana-impaired driving. Legislation introduced last month would force states that have legalized cannabis, and only those states, to consider how to educate and discourage people from driving while high. Advocates have questioned that approach, noting that while impaired driving is an important issue, it's not limited to states with legal cannabis.
Earlier this month, the U.S. House of Representatives voted to take a number of steps related to marijuana-impaired driving, including directing federal agencies to prepare a report on "the establishment of a national clearinghouse for purposes of facilitating research on marijuana-impaired driving." Rep. Peter DeFazio (D-OR), a sponsor of the bill, also wants the report to outline how researchers in states that haven't legalized marijuana can still access cannabis from dispensaries to study the drug's effects on driving.
Congress rejected another amendment, however, that would have required NHTSA "carry out a collaborative research effort to study the effect that marijuana has on driving and research ways to detect and reduce incidences of driving under the influences of marijuana."
Colorado's Marijuana Legalization Law Decreases Crime In Neighboring States, Study Finds
Photo courtesy of Carlos Gracia