DEA Task Force Backs Group Fighting Medical Marijuana in Utah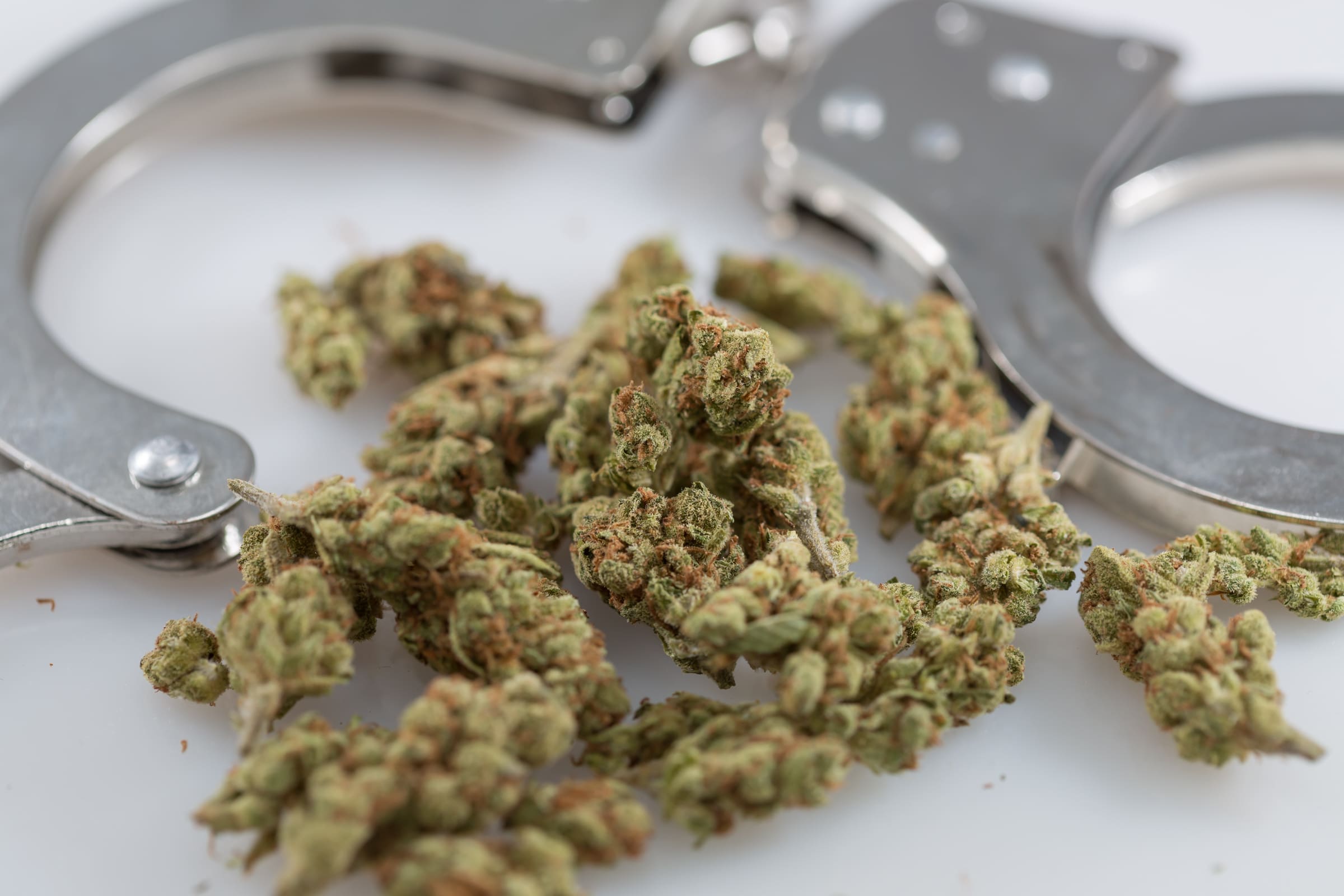 Are federal agents trying to interfere with a state medical cannabis effort despite President Trump's pledge to respect local marijuana policies?
New public documents show that a U.S. Drug Enforcement Administration (DEA) task force is officially affiliated with a group that's doing everything it can to derail a proposed Utah initiative to legalize medical marijuana.
Drug Safe Utah, an organization representing opponents of the initiative such as the Utah Medical Association and the DEA Salt Lake City Metro Narcotics Task Force, is actively recruiting paid canvassers to encourage voters who signed the cannabis ballot petition to rescind their signatures. The Salt Lake Tribune first reported the DEA task force's affiliation on Thursday.
Last month, organizers behind the proposed Utah medical cannabis initiative met two key requirements to qualify the measure's inclusion on the state ballot in November: They collected received more than 113,000 total signatures and exceeded the signature threshold in more than 26 of the state's 29 Senate districts, according to county clerks.
Days later, Sen. Orrin Hatch (R-UT), who recently came out in support of medial cannabis access and research, met with representatives from the Utah Medical Association. The discussion centered on "medical marijuana research, puns, and finding real alternatives to addictive opioids," according to a tweet from Hatch's official account. Drug Safe Utah's primary officer, Michelle McOmber, is also the CEO of the Utah Medical Association.
Senator Hatch meeting with representatives of the Utah Medical Association about medical marijuana research, puns, and finding real alternatives to addictive opioids. #utpol pic.twitter.com/0aJWbnnI6y

— Senator Hatch Office (@senorrinhatch) May 2, 2018
"While there has been opposition [to legalization initiatives] in other states, the opposition we're seeing here, we think, is unprecedented," DJ Schanz, director of the Utah Patients Coalition told Marijuana Moment in an interview. "It's just kind of bizarre that a federal agency can weigh in like that."
The DEA task force was not immediately available to comment on the nature of its involvement in the anti-legalization group, but it is listed as "an organization affiliated with the [political issues committee]" in a statement of organization filed on April 27.
Statement of Organization by KyleJaeger on Scribd
The apparent endorsement of an anti-legalization group by the DEA comes at a time when the executive branch is moving in the opposite direction, with President Donald Trump pledging to back congressional efforts to protect states where marijuana is legal. The president has also repeatedly said that he supports medical marijuana "100 percent" and knows people who have benefitted from it.
Then There's the Ethics Question
It's unclear whether DEA affiliation with a political campaign to block medical marijuana legalization amounts to a violation of the Hatch Act, which prohibits certain types of partisan political activity by federal employees.
Kathleen Clark, an ethics law professor at Washington University in St. Louis, told Marijuana Moment that the "key word" was "partisan." 
"I believe that in general, it does not reach ballot initiatives that aren't associated with a party," she said. However, she expressed uncertainty over the involvement of a federal agency in state-level ballot initiatives, and questioned whether the 1986 Anti-Drug Abuse Act, which formally established the DEA's task force program, permits this type of activity. 
Marijuana Moment reached out to the Justice Department for clarification, but it did not respond by the time of publication. Drug Safe Utah also did not acknowledge requests for comment.
UPDATE: Marijuana Moment obtained a copy of a document that appears to contain the script that Drug Safe Utah's operatives are using when knocking on doors and asking voters to rescind their ballot signatures. The guidance offers dramatically different talking points based on the perceived age of voters. See below:
UPDATE 5/7/2018 8:48am PST: A spokesperson for the Utah Medical Association reportedly denied providing paid canvassers with the script featured above, according to a journalist from local radio station KUER.
Utah Medical Association spokesman says UMA did not circulate this tip sheet. @KUER_FM https://t.co/JuWFKd1dWp

— Whittney (@WhittneyE) May 7, 2018
Marijuana Moment has still not received comment from Drug Safe Utah.
UPDATE 5/7/2018 2:29pm PST: Video obtained by the pro-legalization advocacy group TRUCE Utah appears to show a canvasser making a series of false or misleading claims about the medical marijuana initiative in an effort to get the signee to remove her signature.
A spokesperson for the Utah Medical Association, the main backer behind an effort to get signatures off the petition, told Fox13 that the organization "doubts seriously that the video is one of our people," but added that UMA does not have "any control" over who is hired or trained by a third-party firm UMA hired to orchestrate the anti-legalization campaign.
"Together what the video and the scripts show about this cynical campaign changes the terms of the debate," TRUCE executive director Christine Stenquist said in a press release.  "[The video is] simply filled with fanciful confabulations, outright untruths and attempts to manipulate the person being visited."
Utah Medical Marijuana Measure Has Enough Signatures For Ballot