Legal Marijuana Opponents Say Federal Law Blocks Research
It's not often that marijuana legalization supporters and opponents agree on the negative implications of cannabis's classification under federal law.
But a group involving some of the leading voices opposing legalization recently told Congress that marijuana's current Schedule I status "effectively limit[s] the amount and type of research that can be conducted" on the drug.
That's something activists working to end the criminalization of marijuana and otherwise change its legal status have been saying for decades.
Meanwhile, many of the same legalization opponents who make up the group behind the new congressional submission pointing out research roadblocks have repeatedly argued that federal law doesn't stand in the way of cannabis studies.
Schedule I is supposed to be reserved for drugs with a high potential for abuse and no medical value. Researchers and advocates have often said that studies on substances classified there have to overcome approval hurdles that don't exist for other substances.
"At a time when we need as much information as possible about these drugs, we should be lowering regulatory and other barriers to conducting this research," the group Friends of the National Institute on Drug Abuse (FNIDA) wrote in its submission, which contains suggested language it wants the Senate Appropriations Committee to include in a report attached to legislation funding NIDA and other federal health agencies for Fiscal Year 2018.
FNIDA is a "coalition of over 150 scientific and professional societies, patient groups, and other organizations committed to preventing and treating substance use disorders as well as understanding their causes through the research agenda of NIDA," its Senate document says.
The group's Board of Scientific Advisors includes several prominent legalization opponents, including Smart Approaches to Marijuana's Kevin Sabet, former Rep. Patrick Kennedy (D-RI), former White House drug czar Barry McCaffrey, former National Institute on Drug Abuse Director Robert DuPont and former Office of National Drug Control Policy Deputy Director Bertha Madras, according to the group's letterhead. Representatives of the Partnership for a Drug-free America, Community Anti-Drug Coalitions of America and the American Society of Addiction Medicine sit on the organization's executive committee.
It is unclear when exactly FNIDA submitted the proposal, but it was published as part of a document posted by the U.S Government Printing Office on Wednesday that compiled requests for Fiscal Year 2018 spending legislation.
"The Committee directs NIDA to provide a short report on the barriers to research that result from the classification of drugs and compounds as Schedule 1 substances," FNIDA wants the Senate panel to demand of the federal agency.
The same organization submitted a similar proposal for FY 2017, and the Appropriations Committee ended up adopting much of the language for its final report that year. The House Appropriations Committee also included criticism of Schedule I's research roadblocks in its own 2017 report.
As reported by MassRoots when FNIDA's 2017 submission was published, a number of the group's members have dismissed the notion that cannabis's Schedule I status is a barrier to studies:
Madras, for example, called the Drug Enforcement Administration's denial of marijuana rescheduling petitions last August "a victory for science that, to me, is very comforting."

Also last year, she wrote, "Is Schedule I drug a roadblock to marijuana research? Not really," adding that moving cannabis to Schedule II would be "conceivably unethical."

Sabet's group called rescheduling a "red herring" in a 2015 report, saying that it would not "solve the problem of the need for more research, and instead would likely encourage illegal operators to continue to manufacture inferior products."

In a Huffington Post piece, he wrote that discussion about reclassifying marijuana is "distracting and essentially meaningless" and doing so would "mainly serve as a symbolic victory for marijuana advocates."

In a 2013 law review article, Sabet argued that "it is not necessary for marijuana to be rescheduled in order for legitimate research to proceed. Schedule I status does not prevent a product from being tested and researched for potential medical use." (He did acknowledge that "additional Schedule I restrictions can delay a research program," and in a 2015 Senate hearing, under intense questioning from Sen. Cory Booker (D-NJ), was forced to admit that moving marijuana to Schedule II would make it "absolutely easier to research.")

Kennedy and DuPont joined Sabet in signing a 2014 Smart Approaches to Marijuana letter asking the Obama administration not to reschedule marijuana, claiming that a change in status would be "scientifically dubious" and "is not necessary to facilitate research."

As drug czar, McCaffrey argued that marijuana "can't be moved to Schedule two."
Even after the earlier submission was publicized, Sabet continued to publicly dismiss the notion that it is unduly difficult for scientists to study Schedule I drugs.
What was that about "not being able to research Schedule I drugs!" again? https://t.co/nD31ocJBu9

— Kevin Sabet (@KevinSabet) August 27, 2017
Sabet and FNIDA did not respond to requests for comment by the time of publication.
Marijuana Isn't Addictive, Former A.G. Eric Holder Says
The nation's former top law enforcement officer is not worried that the legalization of marijuana will lead to addiction.
"I've never seen any scientific evidence that points you to concerns about addiction through the use of marijuana," former U.S. Attorney General Eric Holder said in an interview published on Friday by NY1.
The comments by the former A.G. call into question cannabis's current status as a Schedule I drug. That category is supposed to be reserved only for substances with no medical value and a high potential for abuse. In fact, it would mean that marijuana should be moved to at least Schedule III, where drugs with "moderate to low potential for physical and psychological dependence" are categorized.
Although Holder did not move to reclassify cannabis when he had the power to do so as attorney general, he did specifically endorse such a change just months after leaving office.
"I certainly think it ought to be rescheduled," he said in a 2015 interview with PBS.
And he still feels the same way.
"We need to move marijuana from Schedule I, so research can be done," Holder said in the new NY1 interview. "It is classified now on the same level as heroin is, and clearly that is inappropriate."
While he did nothing to officially recategorize marijuana as attorney general — and continually passed the buck to Congress when asked about the issue — Holder's Justice Department did issue guidance, known as the Cole Memo, which generally allowed states to implement their own cannabis laws without federal interference.
Current Attorney General Jeff Sessions rescinded that memo earlier this year.
In the new interview, Holder said he thinks the federal government should continue letting states implement their own legalization laws.
"Let those be laboratories to see where we want to be," he said. "I think if you allow the states to experiment we'll ultimately come to a national consensus about what it is we ought to do with regard to marijuana."
He also spoke about unfair enforcement of cannabis criminalization.
"One of the things that I am concerned about, though, is the racial disparity you see in the enforcement of marijuana laws," he said. "You see African Americans, Latinos using marijuana at just about the same rates as whites, and yet seeing rates of arrest four, five times as great as it is for whites. That is something that I think is extremely troubling."
Photo courtesy of US Embassy New Zealand.
Congressional Committee Protects Medical Marijuana From Jeff Sessions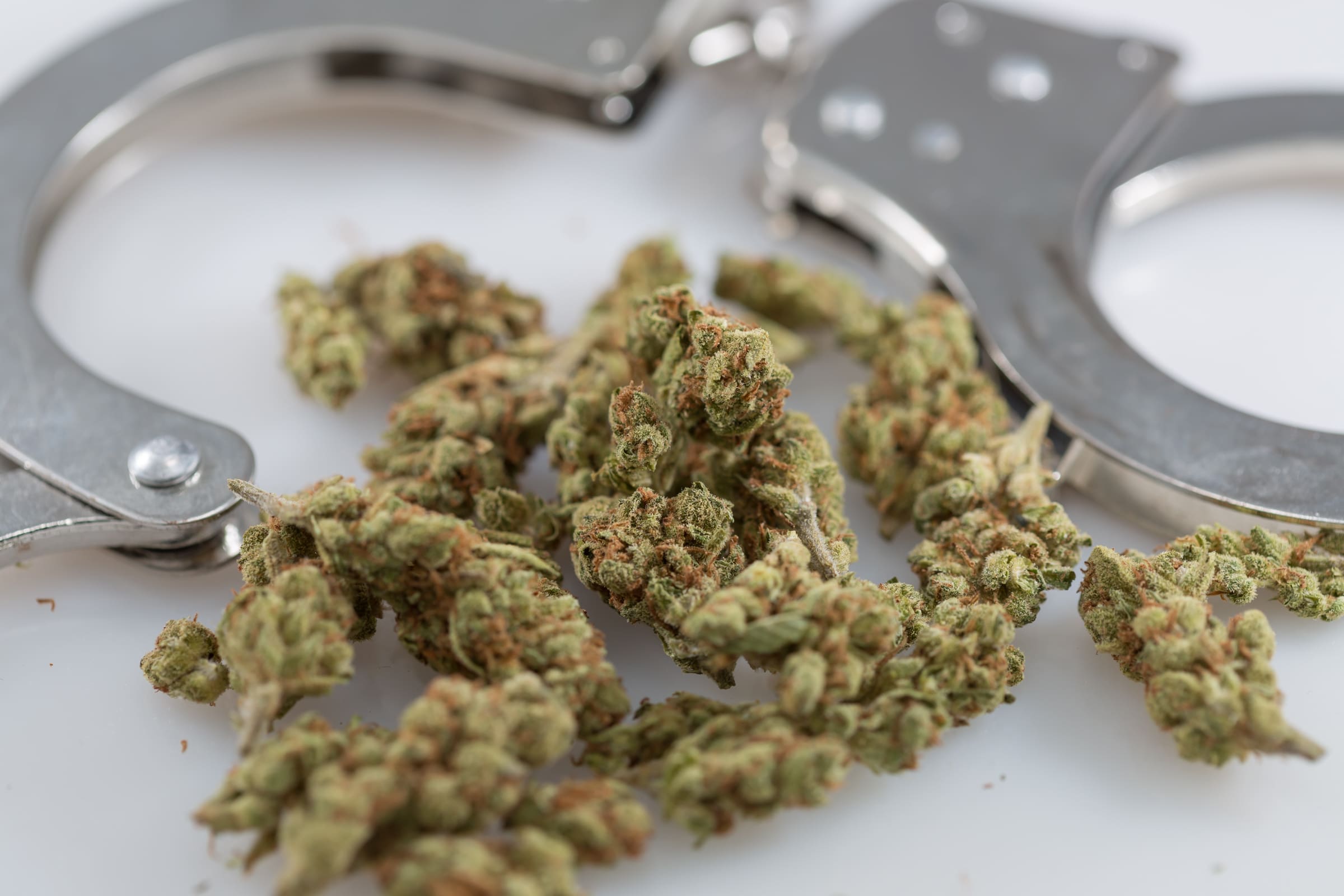 A powerful congressional panel voted on Thursday to continue shielding medical marijuana patients and providers who comply with state laws from prosecution by the federal government.
While the provision has been federal law since 2014, when it was first attached to legislation that funds the U.S. Department of Justice, its continuance has been in question because of recent efforts by Republican leadership to prevent votes on cannabis amendments. But in a stunning bipartisan move, the House Appropriations Committee voted to add the provision as a rider to legislation funding U.S. Attorney General Jeff Session's department for Fiscal Year 2019.
Please visit Forbes to read the rest of this piece.
(Marijuana Moment's editor provides some content to Forbes via a temporary exclusive publishing license arrangement.)
Congressional Republicans Block Votes On Hemp Amendments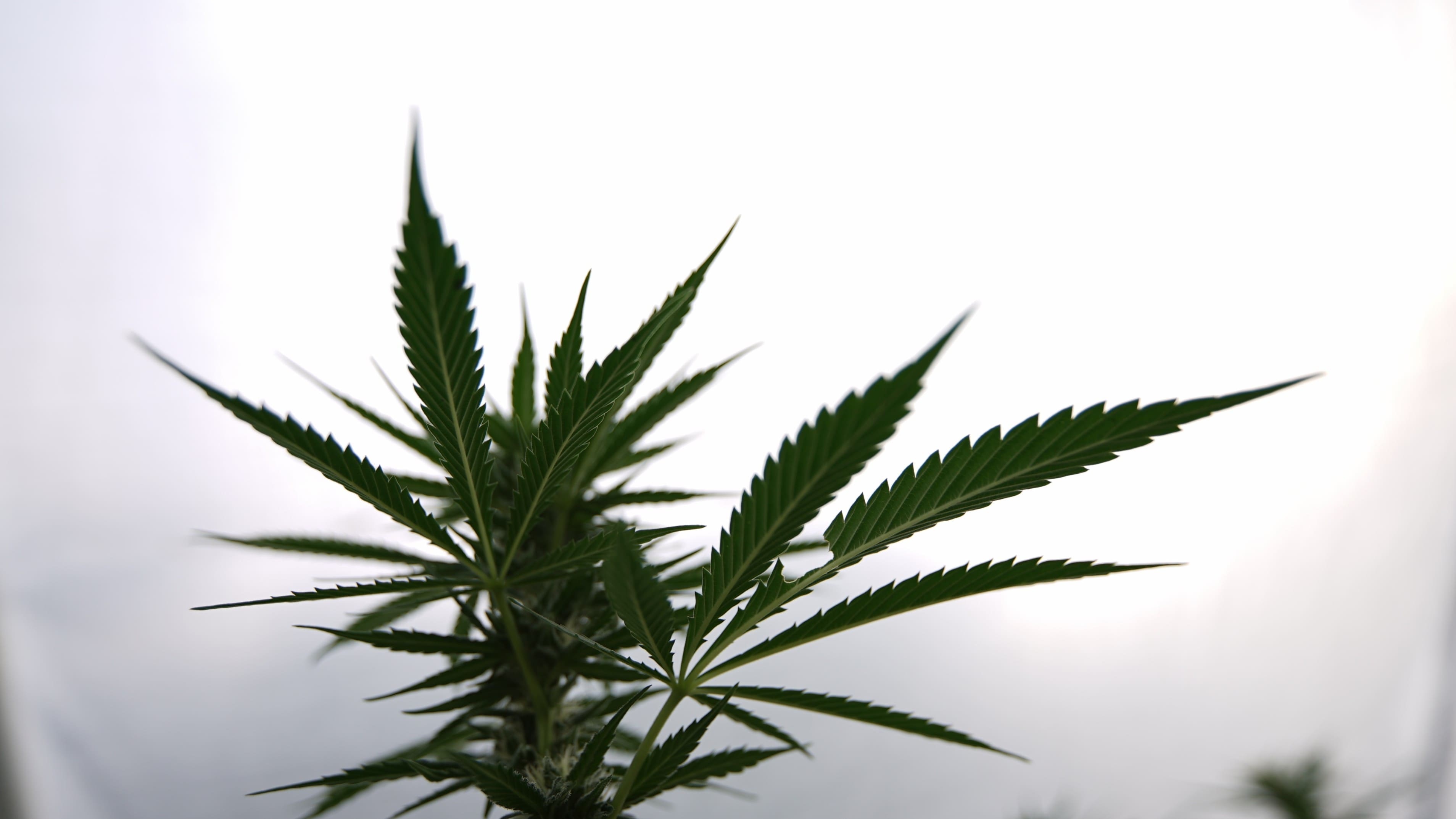 In the latest development in a series of anti-cannabis moves, congressional Republican leadership has blocked consideration of several industrial hemp amendments.
Supporters were seeking to attach the measures to the large-scale Farm Bill, which sets food and agriculture policy for the country, but the House Rules Committee on Wednesday decided that the proposals cannot be considered on the floor.
The anti-cannabis chairman of the panel did, however, reveal that a broader deal for industrial hemp might be in the works.
One of the measures the committee killed, submitted by Reps. James Comer (R-KY) and Earl Blumenauer (D-OR), along with a bipartisan list of cosponsors, would have legalized hemp and made it eligible for crop insurance.
"Hemp is a crop with a long and rich history in our country," Comer said in introducing his amendment before the committee. "It was grown by many of our founding fathers."
Comer, who is a former Kentucky agriculture commissioner, said his state's existing industrial hemp research program, which is authorized under a previous Farm Bill enacted in 2014, "has been a great success."
He also spoke about the economic potential of the plant. "Times are tough in rural america," he said. "For rural Kentuckians, industrial hemp has provided a new crop and business opportunity."
But in a party-line move, the committee voted 8 to 3 to reject a motion to add Comer's amendment to the list of proposals approved for floor consideration.
Another hemp amendment, filed by Reps. Thomas Massie (R-KY) and Jared Polis (D-CO), would have removed hemp from the list of federally banned substances.
A third proposal, submitted by Rep. Andy Barr (R-KY), sought to create "a safe harbor for financial institutions that provide services to hemp legitimate businesses" that operate under state-authorized research programs.
"There is a proud history in American and in Kentucky [for hemp] as an agriculture product," Barr said when testifying for his amendment, noting that it can be used in over 25,000 products.
Under current law, banks that work with legitimate hemp companies "fear reprisal from federal regulators," Barr said, arguing that his proposed measure would protect financial institutions "from unnecessary interference from bank examiners and regulators" and give producers rights that "every other American crop enjoys."
The committee did not hold specific votes on those two measures.
Rules Committee Chairman Pete Sessions (R-TX) has made a consistent practice of blocking cannabis measures from advancing over the past several years.
Sessions, seemingly mistakenly, told Comer during the Wednesday hearing that the U.S. Drug Enforcement Administration (DEA) has "a clause…that industrial hemp should be declassified under their Schedule I drugs, which they concur, which is the position you hold, too."
A hemp lobbyist told Marijuana Moment in an email that he had not heard of the DEA taking a pro-hemp position.
Polis, who as a Rules Committee member made the unsuccessful motion to let the full House vote on Comer's amendment, argued that hemp is a "common sense area" that enjoys bipartisan support. The measure, he said, would simply "treat industrial hemp as the agricultural commodity that it is."
While Sessions and other GOP panel members were not swayed, the chairman did hint just before the vote that there may still be hope for hemp reform, saying that the issue would be "determined by an agreement that would be reached" with Senate Majority Leader Mitch McConnell (R-KY).
McConnell last month filed a hemp legalization bill, which Comer's amendment closely modeled. Fully a fifth of the Senate is now signed on as cosponsoring that legislation, and the majority leader has already announced plans to attach his hemp language to the version of the Farm Bill being considered by the Senate this month.
While it is unclear what exactly Sessions was suggesting when he referred to an "agreement" with McConnell, it may have been a reference to the conference committee process that will merge the House and Senate's respective versions of the Farm Bill into a single proposal after each chamber passes its legislation. If McConnell succeeds in attaching hemp legalization to the Senate bill, it would then be up for consideration as part of the final legislation sent to President Trump for signing into law.
In 2014, McConnell successfully inserted a provision to prevent federal interference in hemp research programs in that year's version of the Farm Bill.
Photo courtesy of Chris Wallis // Side Pocket Images.