The Marijuana Evolution Of Senator Orrin Hatch
All of a sudden, a Mormon Republican senator from Utah is one of Congress's leading champions for medical marijuana.
"The evidence shows that cannabis possesses medicinal properties that can truly change people's lives for the better," Sen. Orrin Hatch said last month when introducing legislation to remove roadblocks to studies on the drug's medical potential. "I strongly support research into the medicinal benefits of marijuana, and I remain committed to helping patients find the help they need, whether they suffer from cancer, severe seizures or any other chronic disorder."
In the days since that Senate floor speech, Hatch has spoken about medical cannabis at seemingly every opportunity. In tweets, press releases, committee hearings and videos, the senator and his staff have consistently maintained a focus on marijuana issues.
Hatch even cited his cannabis advocacy in pushing back against press reports about opioid-related legislation that led to President Trump's nominee for drug czar withdrawing from consideration last week.
Hatch's marijuana moves, and how his office has characterized them, have taken many longtime observers of marijuana policy by surprise in light of the Utah GOP senator's longtime vocal opposition to cannabis law reform.
Hatch's Cannabis History
Despite telling Rolling Stone last month that there's been "no transformation" in his position on the issue and that he's "always been for any decent medicine," a review of Congressional records shows that Hatch's views have indeed shifted over the years, in a very big way.
In 1977, when Hatch was a first-year freshman senator in, he voted no on a Judiciary Committee amendment to decriminalize possession of small amounts of marijuana. It cleared the panel over his objection, six votes to four.
"We're sending out a message that really shouldn't be sent out," the Utah senator said.
But that was only a temporary setback for prohibitionist forces. After the vote, Hatch threatened to submit a substitute amendment establishing prison sentences for low-level cannabis possession, and the committee reversed itself the following week, undoing the decrim proposal.
Nearly two decades later, Hatch had ascended to the chairmanship of the panel. In December 1996, just weeks after California and Arizona voters became the first in the country to approve medical cannabis, he convened a Judiciary Committee hearing with the intent of pressing Clinton administration officials to work to overturn the state measures.
"Perhaps the most effective way to handle this would be to work with concerned citizens in Arizona and California who want to modify or repeal these initiatives," he said, according to the hearing record. "I would like to know what the administration's thinking is in this area and who is going to make these decisions as soon as possible because I think we can't let this go without a response."
Citing the DEA and other cannabis opponents, Hatch said that the "asserted medical benefits of marijuana have been rejected," "marijuana is likely to be more cancer-causing than tobacco" and that the state initiatives "send the wrong message to our youth and easily could worsen the problem."
He argued that the drug legalization movement essentially tricked voters into approving the ballot measures with "disingenuous tactics" such as misleading TV ads that "tug at the heartstrings."
"Today, we will hear how the philanthropists of the drug legalization movement pumped millions of dollars in out-of-state soft money into stealth campaigns designed to conceal their real objective — the legalization of drugs. We will view some of their deceptive advertisements and we will learn the true threat these soft-headed campaigns pose to America…

"These were successful examples of stealth political strategies — that relied on misdirection and dissemblance to persuade the public that a campaign is devoted to salving the pain of the ill and dying or is designed to 'get tough' with drug offenders, but in truth were just a first step in a larger movement toward decriminalization of controlled drugs."
Hatch's Evolution
Over the years, however, Hatch apparently met people whose real stories convinced him that cannabis actually does have medical benefits.
In the floor speech he gave introducing his marijuana research bill last month, for example, the senator told the story of a young constituent suffering from severe epilepsy, whom he called a "friend."
"The current treatment for his condition, with no guarantee of success, would be invasive brain surgery," Hatch said. "This poor family is seeking help, yearning for a way for their child to live a safe and healthy life. Compounds found in marijuana could significantly mitigate the severity of my friend's seizures and even help him lead a normal life. But current regulations prevent the development of any such treatment from going forward. So this young man is left to suffer."
Far from the dire warnings he deployed in the 1996 hearing, Hatch has even taken to jokingly using pot puns in his statements about cannabis. A lot of them.
"As I said last month on the Senate floor, it's high time we give stone-cold serious consideration to medical marijuana research. For twenty years, states have delved into the weeds of potential uses, but research has often been stymied by a puffed-up regulatory bureaucracy. As doctors strain to find effective alternatives to addictive opioids, they need more than token gestures from Congress; they need potent solutions. That's why the bill we have rolled out is not a half-baked policy proposal but an earnest effort to address a chronic problem in the system. With growing support from Democrats and Republicans alike, this joint effort represents a unique hash of ideas from members of both parties, and a budding opportunity for real bipartisan reform. We need to blaze a trail for a new era of medical research, and this legislation will light the way."
While many experts maintain that marijuana is not addictive they have not made the same claim about puns.

— Senator Hatch Office (@senorrinhatch) October 13, 2017
Last week, Hatch's office tweeted a link to a Marijuana Moment story about his pressing U.S. Attorney General Jeff Sessions on marijuana research during a committee hearing, and then followed up with a second tweet facetiously wondering "why anyone would be surprised to find out Orrin Hatch reads 'Marijuana Moment.'"
Today Senator Hatch asked Attorney General Sessions about expanding medical marijuana research. #utpol https://t.co/LAnBrK6Dh9

— Senator Hatch Office (@senorrinhatch) October 19, 2017
Can't figure out why anyone would be surprised to find out Orrin Hatch reads "Marijuana Moment." https://t.co/YvCXHZTdbU

— Senator Hatch Office (@senorrinhatch) October 19, 2017
Hatch filed a similar marijuana research bill last year, but did not so clearly endorse cannabis's medical potential in his related remarks upon introduction as he did this time. And his staff didn't do nearly as much press outreach or social media work about the earlier bill.
Hatch's State May Legalize Medical Marijuana Soon
The senator's increasingly involved work on marijuana could be related to the issue's growing prominence in Utah. Activists there are currently collecting signatures to place a medical cannabis measure on the state's 2018 ballot.
While Hatch hasn't publicly weighed in on how he plans to vote on the initiative if it qualifies, he did recently sit down with its organizers, and his office tweeted about the meeting.
Today Sen. Hatch is meeting with the Utah Patients Coalition to discuss his medical marijuana legislation. https://t.co/EZgWs13ULb #utpol pic.twitter.com/hu0zsbbYlc

— Senator Hatch Office (@senorrinhatch) September 22, 2017
Alex Iorg, campaign manager for the Utah Patients Coalition, which is behind the ballot measure, was at the half-hour meeting with the senator.
Hatch's "change in direction and understanding is very similar to what most people have gone through since the mid-90s. Back then there wasn't a lot of research," Iorg told Marijuana Moment in an interview. "He's learned more, and I think of my parents. Back then they would've been totally against it. And now they're open to the medical value of cannabis, and they're strong, conservative [Mormons]. I'm sure that his evolution in acceptance of this has evolved right along with most people in Utah."
A big part of that evolution has been driven by the stories of patients like the young man with epilepsy that Hatch mentioned on the Senate floor last month.
"Those stories have made a huge impact and I think they are mostly to account for the change that you saw in Hatch in mid-90s to today," said Iorg, who once interned in the senator's office. "It is those patient stories. They are powerful."
If Hatch does end up endorsing the ballot measure, it would put him opposite the official stance of The Church of Jesus Christ of Latter-day Saints, commonly referred to as the Mormon Church or LDS, of which he is a member.
"We believe that society is best served by requiring marijuana to go through further research and the FDA approval process that all other drugs must go through before they are prescribed to patients," the Church said in a statement earlier this year.
But while the Church isn't necessarily on board with the ballot measure, Iorg's campaign is getting a lot of support from its individual devotees.
"Among LDS conservative members, we're polling over half. These are conservative, very active Mormons and we're finding that what we considered probably our toughest demographic, most of them support our cause," he said.
While the campaign hasn't specifically pressed Hatch for an endorsement yet, Iorg thinks the senator would be open to considering it once the measure qualifies for the ballot early next year.
"He was very open and genuinely interested," the activist said of the senator's disposition in the recent meeting. "He gave great feedback and asked good questions."
Perhaps because of his faith, Hatch himself admits he is an "unlikely" ally for medical cannabis patients.
"I'm against illicit drug use and have always been very strong in these areas," he told Roll Call. "But I'm also a pioneer in good medicine and how we can help doctors and scientists… I have to make these decisions based upon what's right for the people of Utah and the people of this country. And there's no reason to be afraid of medical marijuana."
That's a far cry from two decades ago, when Hatch argued from the dais of the Senate Judiciary Committee that there are many reasons people should fear legalizing medical cannabis.
Below, read documents from the 1996 Senate hearing Hatch chaired on state medical cannabis legalization, provided to Marijuana Moment by freedom of information journalist Emma Best:
1996 Senate Marijuana Hearing by tomangell on Scribd
Photo courtesy of Gage Skidmore.
Biden Says Marijuana Might Be A Gateway Drug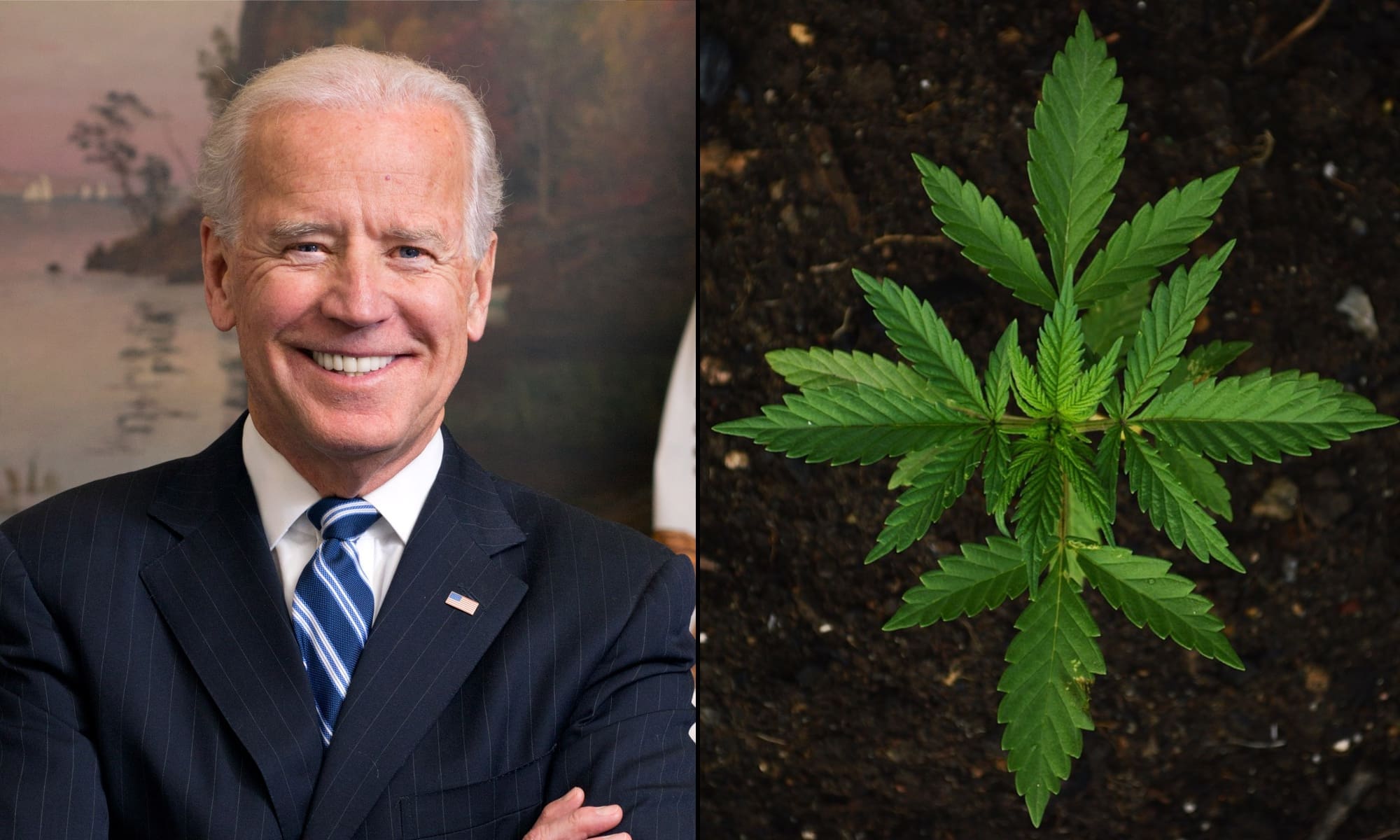 Former Vice President Joe Biden (D) said on Saturday that he's not sure if marijuana is a gateway drug that leads to the use of other, more dangerous substances.
"The truth of the matter is, there's not nearly been enough evidence that has been acquired as to whether or not it is a gateway drug," the 2020 presidential candidate claimed at a town hall meeting in Las Vegas. "It's a debate, and I want a lot more before I legalize it nationally. I want to make sure we know a lot more about the science behind it."
Please visit Forbes to read the rest of this piece.
(Marijuana Moment's editor provides some content to Forbes via a temporary exclusive publishing license arrangement.)
Vote To Federally Legalize Marijuana Planned In Congress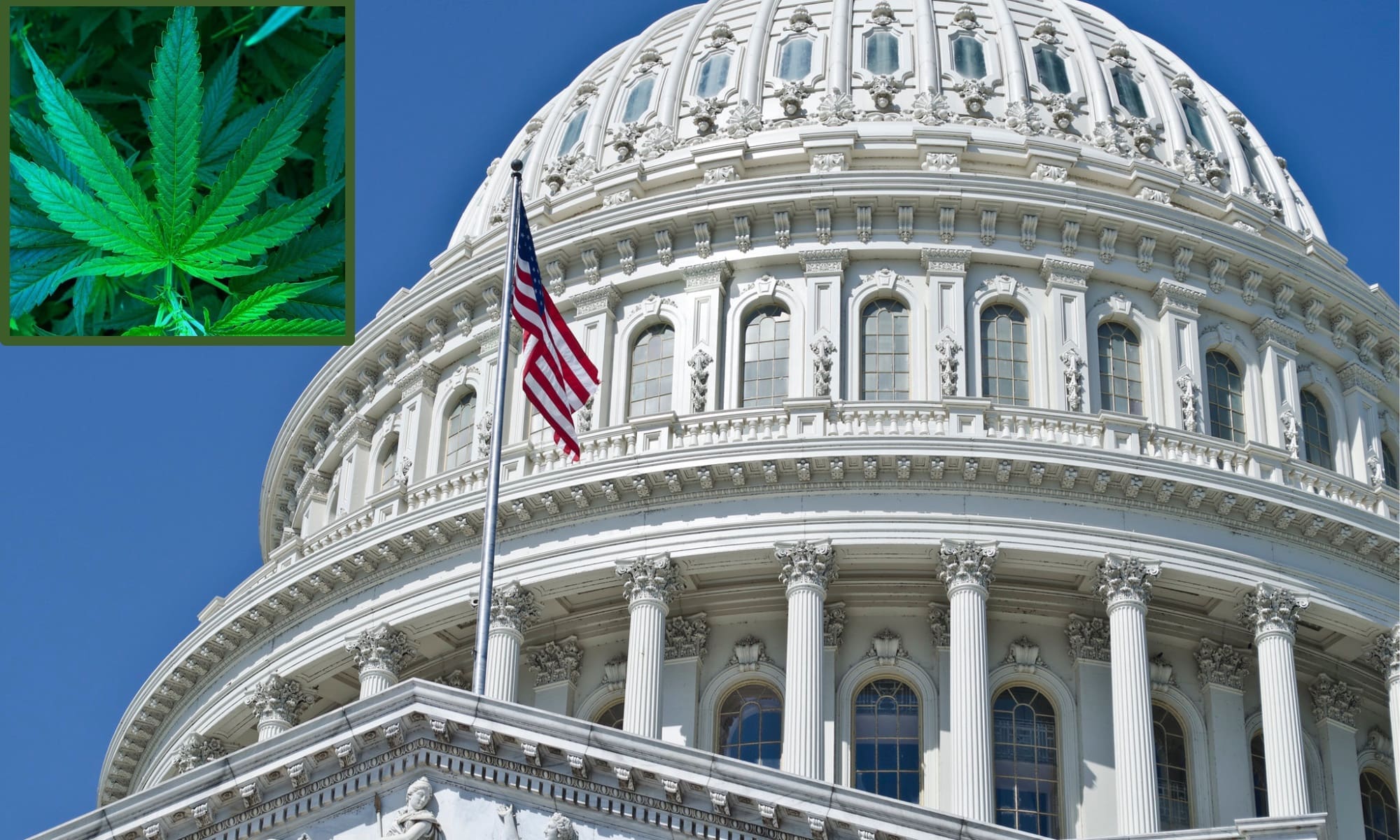 A key congressional committee plans to hold a historic vote on a bill to end the federal prohibition of marijuana next week, two sources with knowledge of the soon-to-be-announced action said.
The legislation, sponsored by House Judiciary Committee Chairman Jerrold Nadler (D-NY), would remove cannabis from the Controlled Substances Act and set aside funding to begin repairing the damage of the war on drugs, which has been disproportionately waged against communities of color.
Please visit Forbes to read the rest of this piece.
(Marijuana Moment's editor provides some content to Forbes via a temporary exclusive publishing license arrangement.)
Image element courtesy of Tim Evanson.
Where Presidential Candidate Deval Patrick Stands On Marijuana
Former Massachusetts Gov. Deval Patrick (D) announced on November 14, 2019, that he is seeking the 2020 Democratic presidential nomination.
The latecomer to the race does not have an especially reform-friendly record on drug policy issues compared to many of his rival contenders, and questions remain about where he stands on legalization for adult-use—or even medical use for that matter.
During his time as governor, he voiced opposition to a marijuana decriminalization proposal and raised concerns about a medical cannabis legalization measure. After voters approved that latter initiative, he said he wished the state didn't have the program, and his administration faced criticism over its implementation.
That said, Patrick, who also served as the U.S. assistant attorney general for the civil rights division, does not appear to have expressed hostility to marijuana reform in recent years and during his time in office did take action in support of modest proposals such as resentencing for people with non-violent drug convictions. Here's where the former governor stands on cannabis:
Legislation And Policy Actions
Patrick's administration said that despite a marijuana decriminalization policy going into effect following the passage of a 2008 ballot initiative, law enforcement should be able to continue to search people suspected of possession. However, his office declined to approve a request from prosecutors to delay the implementation of the voter-approved policy change.
After the decriminalization proposal passed, Patrick directed the Executive Office of Public Safety and Security (EOPSS) to develop an implementation plan.
"Our office will continue to work collaboratively with EOPSS and the district attorneys and law enforcement agencies on implementation," a spokesperson said. "It's an ongoing process."
The then-governor said he would work to toughen up enforcement of fines levied against people possessing marijuana.
"The bottom line is the governor believes that if people are fined they should pay the fines," a spokesperson for his administration said.
Following the passage of a 2012 medical cannabis initiative in Massachusetts, Patrick said simply that the "voters have voted," and pledged that he wouldn't seek to repeal the law.
But there were some complications that arose during his administration's medical marijuana licensing approval process.
In February 2014, Patrick contradicted the state health department, which had recently announced that 20 business licenses had been accepted.
"No licenses have been given. No provisional licenses have been given. What we have is a multi-step process of screening out applicants," he said. "Don't get ahead of where we are. There was a balance struck here about trying to let the public in through transparency to the process even though the process was unfinished."
When reports emerged that certain medical cannabis applicants had apparently provided false or misleading information in their application forms, Patrick said "[n]o good dead goes unpunished."
"Rather than wait till the end when all that vetting and screening had been done, we're going to do that first cut from 100 [applicants] down to 20, and we're going to tell everybody,"
The next month, he dismissed requests for a review of the licensing process by applicants who the health department had rejected.
"I don't think we gain anything by starting over," he said. "We are in the middle of a process. Nobody has a license, no one is going to get a license until we meet the standards of the application process."
Patrick was also criticized for failing to follow up with patient advocates who urged him to effectively implement the program.
"It appears the governor wants to skip out of office without addressing medical marijuana because he doesn't want to talk about it and he doesn't want to deal with it," Massachusetts Patient Advocacy Alliance Executive Director Matthew Allen said in 2014.
Patrick's successor, Gov. Charlie Baker (R), overhauled the his predecessor's medical cannabis licensing process to create "a more streamlined, efficient, and transparent process that allows the Commonwealth to maintain the highest standards of both public safety and accessibility."
Despite opposing marijuana decriminalization and expressing concerns about medical cannabis legalization, the governor did sign several drug policy reform bills during his time in office.
Patrick signed legislation in 2012 that reduced mandatory minimum sentences for people with non-violent drug convictions. He'd introduced a package of bills that included a call for the repeal of such mandatory minimums the previous year, earning praise from reform advocates.
"We need an effective and accountable re-entry program for those leaving the criminal justice system," Patrick said in a statement. "Combining probation and parole, and requiring supervision after release, takes the best practices from other states to assure both public safety and cost savings."
Another piece of legislation the then-governor proposed was to reduce the scope of "drug-free school zones," where people charged with drug crimes would face mandatory minimum sentences. He recommended reducing the size of these zones from within 1,000 feet of a school to 100 feet.
Patrick signed off on a bill in 2014 to expand access to drug treatment.
"This bill creates some new rules and new tools for us to use together to turn to our brothers and sisters who are dealing with these illnesses and addiction and help them help themselves," he said.
But in 2012, Patrick signed a bill prohibiting certain synthetic drugs called "bath salts."
On The Campaign Trail
So far, Patrick has not made drug policy a center-stage issue in his campaign. However, his website says his agenda involves "making meaningful fixes to the big systems that consistently fail to meet modern needs."
"This means a justice system that focuses less on warehousing people than on preparing them to re-enter responsible life," the site says.
Previous Quotes And Social Media Posts
In 2007, a spokesperson for Patrick's office said the governor would veto a proposed marijuana possession decriminalization bill. Patrick told the Associated Press that he had other priorities when asked whether he would sign the legislation.
He was listed as a supporter for a campaign that opposed the 2008 decriminalization ballot measure that voters later approved.
Several news reports from the time also noted that Patrick stood opposed to the modest proposal to remove criminal penalties for low-level cannabis possession.
Oddly, two years earlier, Patrick was asked about a decriminalization proposal during a debate and said that while he's "very comfortable with the idea of legalizing marijuana," he doesn't "think it ought to be our priority." He went on to say that he would veto a proposed decriminalization measure in the legislature.
Massachusetts voters also approved a 2012 medical cannabis initiative while Patrick was in office—in spite of the fact that he declined to endorse the measure.
Asked about the proposal during a radio interview with WBZ, the then-governor first cited an argument in support of legalization made by conservative author William F. Buckley Jr., who said regulating drug sales would remove a profit motive for illicit dealers. Yet he went on to say that "I'm not endorsing" the initiative.
"I'm not expressing a point of view and I'm not dodging, it's just I've got so much else I'm working on," he said.
The host asked if Patrick would implement the law if voters approved it and he said "that's, I think, what we're supposed to do."
In September 2012, he said that he doesn't "have a lot of enthusiasm for the medical marijuana" measure, which was set to go before voters two months later.
"I mean I have heard the views on both sides and I'm respectful of the views of both sides, and I don't have a lot of energy around that," he said. "I think California's experience has been mixed, and I'm sympathetic to the folks who are in chronic pain and looking for some form of relief."
"I really have to defer to the medical views about this and individuals will get a chance to vote on this," Patrick said in April 2012. "I haven't been paying much attention to it."
While his administration struggled to implement the program after voters had approved it, Patrick said in August 2014 that "I wish frankly we didn't have medical marijuana."
Responding to q abt medical marijuana dispensaries in westrn Mass @massgovernor says "Look, I wish frankly we didn't have medical marijuana"

— Sharman Sacchetti (@SharmanTV) August 20, 2014
Patrick doesn't appear to have publicly weighed in during the Massachusetts campaign about legalizing marijuana for adult-use, which voters approved in 2016 after he had left office.
In 2012, Patrick said during a State of the State Address that Massachusetts should reevaluate how it treats people convicted of non-violent drug offenses.
"In these cases, we have to deal with the fact that simply warehousing non-violent offenders is a costly policy failure," he said. "Our spending on prisons has grown 30 percent in the past decade, much of that because of longer sentences for first-time and nonviolent drug offenders. We have moved, at massive public expense, from treatment for drug offenders to indiscriminate prison sentences, and gained nothing in public safety."
"We need more education and job training, and certainly more drug treatment, in prisons and we need mandatory supervision after release," he said. "And we must make non-violent drug offenders eligible for parole sooner."
He also said that the "biggest problem is that our approach to public safety has been to warehouse people," and that the "answer is new policies, not bigger warehouses."
"We've been warehousing people for whom what they really need is treatment and not just time," he said during a town hall event in 2009.
Patrick voiced support in 2006 for a bill that would legalize the over-the-counter sale of needles in order to prevent the spread of disease.
"Deval Patrick supports this legislation because he believes it will reduce dangerous diseases in our state," a campaign spokesperson said. "Studies in other states have shown that programs such as these decrease the rates of disease infection without increasing drug use."
Patrick later criticized then-Gov. Mitt Romney (R) for vetoing the legislation, stating that the official "put misguided ideology before leadership in public health."
Personal Experience With Marijuana
Patrick said in 2012 that he has never "experienced marijuana myself" but that during his school years there "was probably enough around me that there was a second-hand, a contact-high."
Marijuana Under A Patrick Presidency
It is difficult to assess how Patrick would approach federal marijuana policy if elected president, but his vocal opposition to decriminalization in Massachusetts and his administration's troubled implementation of medical cannabis legalization is likely to give advocates pause. While his current position on legalizing marijuana for adult-use is unclear, given that drug policy reform has become a mainstream issue that candidates are routinely pressed on, it is likely the former governor will be asked to weigh in on the campaign trail.
But for the time being, it appears that Patrick would not make marijuana reform a priority and, in fact, might prove more resistant to policy changes such as descheduling that the majority of candidates now embrace.
Where Presidential Candidate Mark Sanford Stands On Marijuana