The Marijuana Evolution Of Senator Orrin Hatch
All of a sudden, a Mormon Republican senator from Utah is one of Congress's leading champions for medical marijuana.
"The evidence shows that cannabis possesses medicinal properties that can truly change people's lives for the better," Sen. Orrin Hatch said last month when introducing legislation to remove roadblocks to studies on the drug's medical potential. "I strongly support research into the medicinal benefits of marijuana, and I remain committed to helping patients find the help they need, whether they suffer from cancer, severe seizures or any other chronic disorder."
In the days since that Senate floor speech, Hatch has spoken about medical cannabis at seemingly every opportunity. In tweets, press releases, committee hearings and videos, the senator and his staff have consistently maintained a focus on marijuana issues.
Hatch even cited his cannabis advocacy in pushing back against press reports about opioid-related legislation that led to President Trump's nominee for drug czar withdrawing from consideration last week.
Hatch's marijuana moves, and how his office has characterized them, have taken many longtime observers of marijuana policy by surprise in light of the Utah GOP senator's longtime vocal opposition to cannabis law reform.
Hatch's Cannabis History
Despite telling Rolling Stone last month that there's been "no transformation" in his position on the issue and that he's "always been for any decent medicine," a review of Congressional records shows that Hatch's views have indeed shifted over the years, in a very big way.
In 1977, when Hatch was a first-year freshman senator in, he voted no on a Judiciary Committee amendment to decriminalize possession of small amounts of marijuana. It cleared the panel over his objection, six votes to four.
"We're sending out a message that really shouldn't be sent out," the Utah senator said.
But that was only a temporary setback for prohibitionist forces. After the vote, Hatch threatened to submit a substitute amendment establishing prison sentences for low-level cannabis possession, and the committee reversed itself the following week, undoing the decrim proposal.
Nearly two decades later, Hatch had ascended to the chairmanship of the panel. In December 1996, just weeks after California and Arizona voters became the first in the country to approve medical cannabis, he convened a Judiciary Committee hearing with the intent of pressing Clinton administration officials to work to overturn the state measures.
"Perhaps the most effective way to handle this would be to work with concerned citizens in Arizona and California who want to modify or repeal these initiatives," he said, according to the hearing record. "I would like to know what the administration's thinking is in this area and who is going to make these decisions as soon as possible because I think we can't let this go without a response."
Citing the DEA and other cannabis opponents, Hatch said that the "asserted medical benefits of marijuana have been rejected," "marijuana is likely to be more cancer-causing than tobacco" and that the state initiatives "send the wrong message to our youth and easily could worsen the problem."
He argued that the drug legalization movement essentially tricked voters into approving the ballot measures with "disingenuous tactics" such as misleading TV ads that "tug at the heartstrings."
"Today, we will hear how the philanthropists of the drug legalization movement pumped millions of dollars in out-of-state soft money into stealth campaigns designed to conceal their real objective — the legalization of drugs. We will view some of their deceptive advertisements and we will learn the true threat these soft-headed campaigns pose to America…

"These were successful examples of stealth political strategies — that relied on misdirection and dissemblance to persuade the public that a campaign is devoted to salving the pain of the ill and dying or is designed to 'get tough' with drug offenders, but in truth were just a first step in a larger movement toward decriminalization of controlled drugs."
Hatch's Evolution
Over the years, however, Hatch apparently met people whose real stories convinced him that cannabis actually does have medical benefits.
In the floor speech he gave introducing his marijuana research bill last month, for example, the senator told the story of a young constituent suffering from severe epilepsy, whom he called a "friend."
"The current treatment for his condition, with no guarantee of success, would be invasive brain surgery," Hatch said. "This poor family is seeking help, yearning for a way for their child to live a safe and healthy life. Compounds found in marijuana could significantly mitigate the severity of my friend's seizures and even help him lead a normal life. But current regulations prevent the development of any such treatment from going forward. So this young man is left to suffer."
Far from the dire warnings he deployed in the 1996 hearing, Hatch has even taken to jokingly using pot puns in his statements about cannabis. A lot of them.
"As I said last month on the Senate floor, it's high time we give stone-cold serious consideration to medical marijuana research. For twenty years, states have delved into the weeds of potential uses, but research has often been stymied by a puffed-up regulatory bureaucracy. As doctors strain to find effective alternatives to addictive opioids, they need more than token gestures from Congress; they need potent solutions. That's why the bill we have rolled out is not a half-baked policy proposal but an earnest effort to address a chronic problem in the system. With growing support from Democrats and Republicans alike, this joint effort represents a unique hash of ideas from members of both parties, and a budding opportunity for real bipartisan reform. We need to blaze a trail for a new era of medical research, and this legislation will light the way."
While many experts maintain that marijuana is not addictive they have not made the same claim about puns.

— Senator Hatch Office (@senorrinhatch) October 13, 2017
Last week, Hatch's office tweeted a link to a Marijuana Moment story about his pressing U.S. Attorney General Jeff Sessions on marijuana research during a committee hearing, and then followed up with a second tweet facetiously wondering "why anyone would be surprised to find out Orrin Hatch reads 'Marijuana Moment.'"
Today Senator Hatch asked Attorney General Sessions about expanding medical marijuana research. #utpol https://t.co/LAnBrK6Dh9

— Senator Hatch Office (@senorrinhatch) October 19, 2017
Can't figure out why anyone would be surprised to find out Orrin Hatch reads "Marijuana Moment." https://t.co/YvCXHZTdbU

— Senator Hatch Office (@senorrinhatch) October 19, 2017
Hatch filed a similar marijuana research bill last year, but did not so clearly endorse cannabis's medical potential in his related remarks upon introduction as he did this time. And his staff didn't do nearly as much press outreach or social media work about the earlier bill.
Hatch's State May Legalize Medical Marijuana Soon
The senator's increasingly involved work on marijuana could be related to the issue's growing prominence in Utah. Activists there are currently collecting signatures to place a medical cannabis measure on the state's 2018 ballot.
While Hatch hasn't publicly weighed in on how he plans to vote on the initiative if it qualifies, he did recently sit down with its organizers, and his office tweeted about the meeting.
Today Sen. Hatch is meeting with the Utah Patients Coalition to discuss his medical marijuana legislation. https://t.co/EZgWs13ULb #utpol pic.twitter.com/hu0zsbbYlc

— Senator Hatch Office (@senorrinhatch) September 22, 2017
Alex Iorg, campaign manager for the Utah Patients Coalition, which is behind the ballot measure, was at the half-hour meeting with the senator.
Hatch's "change in direction and understanding is very similar to what most people have gone through since the mid-90s. Back then there wasn't a lot of research," Iorg told Marijuana Moment in an interview. "He's learned more, and I think of my parents. Back then they would've been totally against it. And now they're open to the medical value of cannabis, and they're strong, conservative [Mormons]. I'm sure that his evolution in acceptance of this has evolved right along with most people in Utah."
A big part of that evolution has been driven by the stories of patients like the young man with epilepsy that Hatch mentioned on the Senate floor last month.
"Those stories have made a huge impact and I think they are mostly to account for the change that you saw in Hatch in mid-90s to today," said Iorg, who once interned in the senator's office. "It is those patient stories. They are powerful."
If Hatch does end up endorsing the ballot measure, it would put him opposite the official stance of The Church of Jesus Christ of Latter-day Saints, commonly referred to as the Mormon Church or LDS, of which he is a member.
"We believe that society is best served by requiring marijuana to go through further research and the FDA approval process that all other drugs must go through before they are prescribed to patients," the Church said in a statement earlier this year.
But while the Church isn't necessarily on board with the ballot measure, Iorg's campaign is getting a lot of support from its individual devotees.
"Among LDS conservative members, we're polling over half. These are conservative, very active Mormons and we're finding that what we considered probably our toughest demographic, most of them support our cause," he said.
While the campaign hasn't specifically pressed Hatch for an endorsement yet, Iorg thinks the senator would be open to considering it once the measure qualifies for the ballot early next year.
"He was very open and genuinely interested," the activist said of the senator's disposition in the recent meeting. "He gave great feedback and asked good questions."
Perhaps because of his faith, Hatch himself admits he is an "unlikely" ally for medical cannabis patients.
"I'm against illicit drug use and have always been very strong in these areas," he told Roll Call. "But I'm also a pioneer in good medicine and how we can help doctors and scientists… I have to make these decisions based upon what's right for the people of Utah and the people of this country. And there's no reason to be afraid of medical marijuana."
That's a far cry from two decades ago, when Hatch argued from the dais of the Senate Judiciary Committee that there are many reasons people should fear legalizing medical cannabis.
Below, read documents from the 1996 Senate hearing Hatch chaired on state medical cannabis legalization, provided to Marijuana Moment by freedom of information journalist Emma Best:
1996 Senate Marijuana Hearing by tomangell on Scribd
Photo courtesy of Gage Skidmore.
Watch: Senator's Spot-On Impression Of Mitch McConnell Talking About Marijuana
Senate Majority Leader Mitch McConnell (R-KY) was apparently taken aback when he heard that the red state of Utah is likely to legalize medical marijuana in November.
Sen. Cory Gardner (R-CO) said in an interview on Wednesday that the exchange took place during  Senate's tax reform debate earlier this year, and he executed a pretty uncanny impression of McConnell in the retelling.
Asked by Capitol Hill newspaper Roll Call to share his favorite story about McConnell, Gardner said the two struck up a conversation on the Senate floor about marijuana and small business tax issues.
At the time, the Colorado senator was pushing an amendment to undo the provision in federal tax law known as 280E that prevents marijuana businesses from writing normal expenses off of their returns.
Gardner pressed McConnell on the issue, telling him that "47-plus states have legalized some form of marijuana, medical marijuana, CBD… Even Utah is most likely gonna legalize medical marijuana this year."
"And McConnell looks at me and he goes, 'Utah?' And just this terrified look. Right as he says that, [Sen. Orrin Hatch (R-UT)] walks up, and Mitch looks at Orrin, and he says, 'Orrin, is Utah really gonna legalize marijuana?'"
Then, looking at his feet, hands folded, the Mormon senator from Utah deadpanned: "First tea, then coffee, and now this."
"It was just hysterical," Gardner said.
You can watch the full Roll Call interview here.
Though McConnell isn't quite the face of cannabis reform in Congress, he's taken a leadership role in the fight to legalize industrial hemp—successfully securing a provision to accomplish just that in the Senate-passed version of the Farm Bill, which is now being reconciled with a proposal from the House that contains no hemp language.
Gardner, meanwhile, has embraced reforms sought by the legal cannabis industry in the years since Colorado became the first state to end marijuana prohibition in 2012.
Win Or Lose At The Polls, Medical Marijuana Is Coming To Utah Under New Deal
Photo courtesy of RollCall.
Man Sends Marijuana Samples To Feds… To Make A Legal Point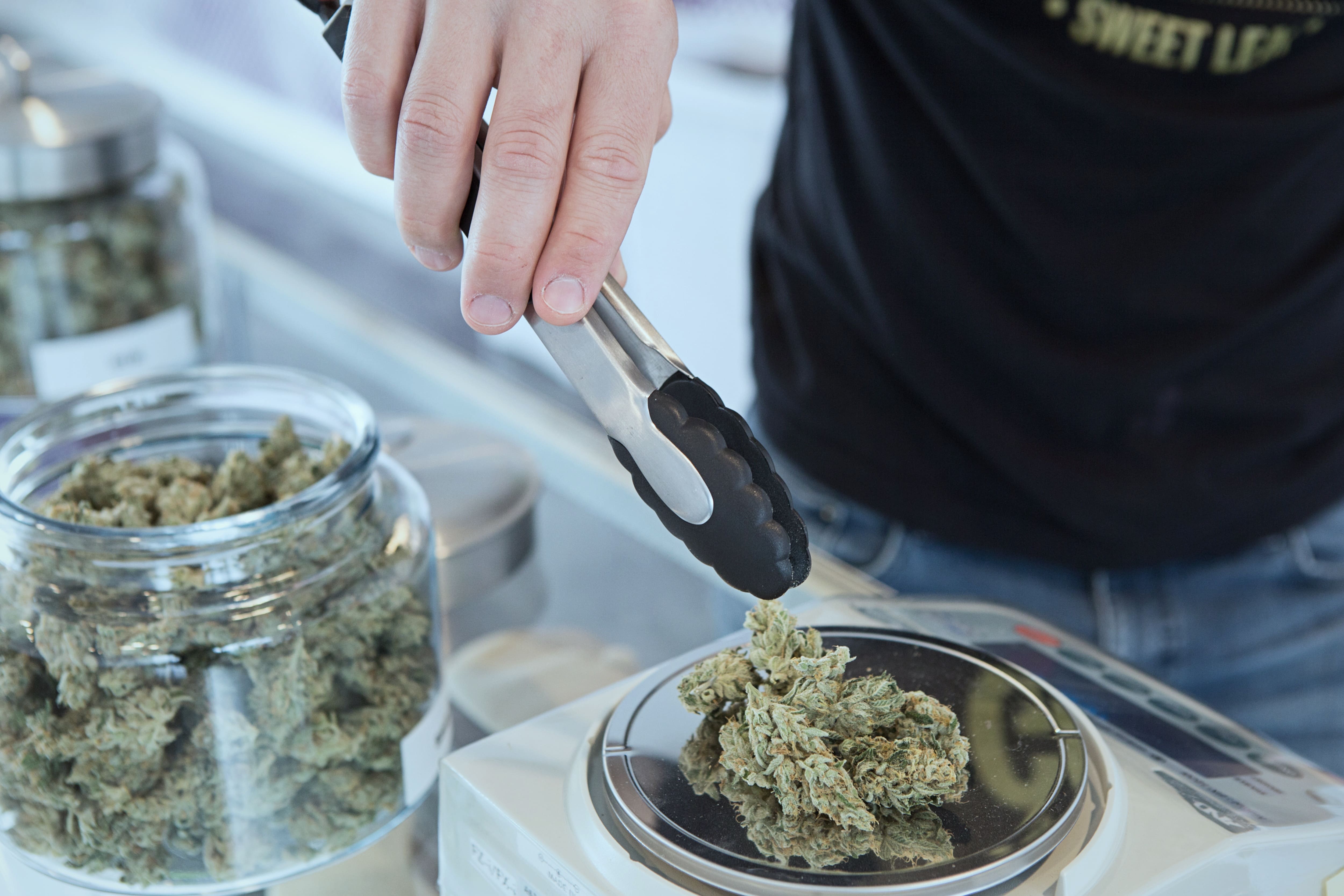 Mailing numerous cannabinoid samples to U.S. courts and the Department of Justice was a key part of one man's convoluted lawsuit strategy against the federal government that relied on an obscure Confederate-era statute, court filings show.
Checkmate, feds.
Oh, right. This requires some explanation. So, it's not entirely clear what the end-game in this case was meant to be, but the essential facts are as follows: a man named Jeffrey Nathan Schirripa filed suit in the U.S. Court of Federal Claims, alleging that the government failed to hold up its end of a contract that, in a roundabout way, he attempted to force upon it.
Schirripa first sent cannabinoid samples to the Justice Department and a U.S. district court in 2015 to lay the groundwork for a theoretical "contract" between himself and the government, according to the filings. But the court "dismissed the complaint for lack of subject-matter jurisdiction and for failure to state a claim upon which relief can be granted."
Then, in an apparent effort to "prove the existence" of a contract, Schirripa attached unspecified parts of marijuana to 18 copies of a confidential petition for rehearing this year. Schirripa seemed to believe that he was creating "subject matter jurisdiction," a necessary component of an implied unilateral contract that he said the government violated.
The court did not agree that unsolicited mailings of controlled substances constituted the relevant subject matter in an implied contract, though. On Monday, it filed this order:
"The Clerk of Court is directed to transmit these 18 documents to the U.S. Marshals Service for appropriate disposition or alternate action within the purview of the U.S. Department of Justice."
The judges explained that the specific U.S. statute that Schirripa used as the basis of his subject matter claim was enacted in 1861, and it was exclusively designed to "weaken the Confederate States by authorizing the President to seize property aiding the Confederacy in its insurrection." In other words, it didn't apply here.
In his petition for rehearing, Schirripa included a flow chart visualizing of his intended logic.
It starts with the fact that he sent prototypes of "neuroprotecting antioxidants" to members of the U.S. Court of Appeals for the Federal Circuit. Schirripa admits that sending the "gifted" substances directly violated the Controlled Substances Act. So far, so good.
But from there, the petitioner seems to suggest that in both possible scenarios he presents—that the law can be enforced against him for mailing a controlled substance or that it can't and so the cannabinoids are therefore "subject to prize/capture"—he's proven to be an "interested party," thereby validating his claim that the government breached an implied unilateral contract.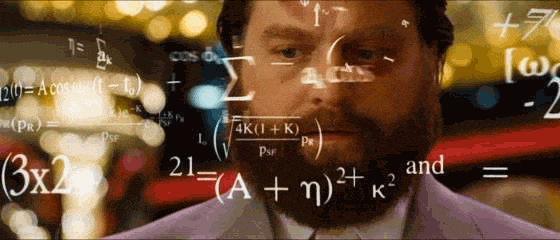 "I don't fully understand the Schirripa's flow chart, but it appears to be a boot-strap version a catch-22 for the court—the type of argument that you might figure out while high," Dennis Crouch, a law professor at the University of Missouri School of Law, wrote in a blog post about the case.
The court seemed to agree. The statutes upon which Schirripa rested his contract theory "have no relation to any contract theory or any government bid or procurement practice," the judges ruled in their denial of his rehearing. "The Court of Federal Claims thoroughly considered Mr. Schirripa's arguments and theories, and fully explained their inapplicability."
The appeals process might not have worked out, but it's hard to imagine that Schirripa will be totally deterred. This marks his third appeal on "related actions" since 2014, court documents show. The legal logic of an implied unilateral contract didn't hold up this time, but Schirripa—who has described himself as "the world's most qualified expert in the realm of Cannabinoid Reform"—seems to be nothing if not tenacious.
Thousands Respond To FDA's Marijuana Rescheduling Comment Request
Photo courtesy of Nicholas C. Morton.
Marijuana And Other Drugs Should Be Legalized, Likely Next House Judiciary Chair Says
A Democratic lawmaker who many political observers believe will likely be the next chairman of the powerful U.S. House Judiciary Committee implied in an interview on Wednesday that he supports legalizing other currently illicit drugs in addition to marijuana.
"From everything we have learned, people are going to do drugs. And certainly the softer drugs like marijuana, there's no good reason at all that they cannot be legalized and regulated properly," Rep. Jerrold Nadler (D-NY) said.
"The major effect of the war on drugs has been to fill our prisons with huge numbers of people to no great effect except to waste money and to ruin lives."
In the comments, which Nadler made during an interview with WNYC's Brian Lehrer Show, the congressman did not specify with substances he believes should be legalized, but his use of the pluralized phrase "softer drugs like marijuana" and the word "they" suggests his anti-prohibition views extend beyond just cannabis.
There is no precise definition of what constitutes a "soft drug" as compared to a "hard drug," but some analysts categorize substances like LSD, psilocybin and MDMA in the former category in light of their lack of addictive potential.
Nadler is currently the top ranking Democrat on the Judiciary Committee, which has oversight of the Drug Enforcement Administration and other federal law enforcement agencies involved in drug enforcement and prosecution. If Democrats take control of the House in the midterm elections, as many poll watchers predict, he would likely ascend to the panel's chairmanship and have the power to bring marijuana and other drug reform bills up for a vote.
Also in the radio interview, Nadler called the war on drugs an "abject failure" that is "not succeeding in reducing crime or doing anything else."
"We ought to look at drugs as a public health issue."
The comments came shortly after another key Democrat, Rep. Earl Blumenauer (D-OR), released an eight-page memo to fellow party members laying out a step-by-step strategy for how they can accomplish federal marijuana legalization in 2019 if they take control of one or both chambers of Congress. The plan includes a hearing on marijuana descheduling before the Judiciary Committee.
When it comes to marijuana, Nadler sees it as "far less damaging than nicotine to people's health and we should probably regulate it similarly," he said in the interview, adding that its current restrictive Schedule I status "doesn't make any sense."
Congressman Issues 'Blueprint To Legalize Marijuana' For Democratic House In 2019
Photo courtesy of David.