The Marijuana Evolution Of Senator Orrin Hatch
All of a sudden, a Mormon Republican senator from Utah is one of Congress's leading champions for medical marijuana.
"The evidence shows that cannabis possesses medicinal properties that can truly change people's lives for the better," Sen. Orrin Hatch said last month when introducing legislation to remove roadblocks to studies on the drug's medical potential. "I strongly support research into the medicinal benefits of marijuana, and I remain committed to helping patients find the help they need, whether they suffer from cancer, severe seizures or any other chronic disorder."
In the days since that Senate floor speech, Hatch has spoken about medical cannabis at seemingly every opportunity. In tweets, press releases, committee hearings and videos, the senator and his staff have consistently maintained a focus on marijuana issues.
Hatch even cited his cannabis advocacy in pushing back against press reports about opioid-related legislation that led to President Trump's nominee for drug czar withdrawing from consideration last week.
Hatch's marijuana moves, and how his office has characterized them, have taken many longtime observers of marijuana policy by surprise in light of the Utah GOP senator's longtime vocal opposition to cannabis law reform.
Hatch's Cannabis History
Despite telling Rolling Stone last month that there's been "no transformation" in his position on the issue and that he's "always been for any decent medicine," a review of Congressional records shows that Hatch's views have indeed shifted over the years, in a very big way.
In 1977, when Hatch was a first-year freshman senator in, he voted no on a Judiciary Committee amendment to decriminalize possession of small amounts of marijuana. It cleared the panel over his objection, six votes to four.
"We're sending out a message that really shouldn't be sent out," the Utah senator said.
But that was only a temporary setback for prohibitionist forces. After the vote, Hatch threatened to submit a substitute amendment establishing prison sentences for low-level cannabis possession, and the committee reversed itself the following week, undoing the decrim proposal.
Nearly two decades later, Hatch had ascended to the chairmanship of the panel. In December 1996, just weeks after California and Arizona voters became the first in the country to approve medical cannabis, he convened a Judiciary Committee hearing with the intent of pressing Clinton administration officials to work to overturn the state measures.
"Perhaps the most effective way to handle this would be to work with concerned citizens in Arizona and California who want to modify or repeal these initiatives," he said, according to the hearing record. "I would like to know what the administration's thinking is in this area and who is going to make these decisions as soon as possible because I think we can't let this go without a response."
Citing the DEA and other cannabis opponents, Hatch said that the "asserted medical benefits of marijuana have been rejected," "marijuana is likely to be more cancer-causing than tobacco" and that the state initiatives "send the wrong message to our youth and easily could worsen the problem."
He argued that the drug legalization movement essentially tricked voters into approving the ballot measures with "disingenuous tactics" such as misleading TV ads that "tug at the heartstrings."
"Today, we will hear how the philanthropists of the drug legalization movement pumped millions of dollars in out-of-state soft money into stealth campaigns designed to conceal their real objective — the legalization of drugs. We will view some of their deceptive advertisements and we will learn the true threat these soft-headed campaigns pose to America…

"These were successful examples of stealth political strategies — that relied on misdirection and dissemblance to persuade the public that a campaign is devoted to salving the pain of the ill and dying or is designed to 'get tough' with drug offenders, but in truth were just a first step in a larger movement toward decriminalization of controlled drugs."
Hatch's Evolution
Over the years, however, Hatch apparently met people whose real stories convinced him that cannabis actually does have medical benefits.
In the floor speech he gave introducing his marijuana research bill last month, for example, the senator told the story of a young constituent suffering from severe epilepsy, whom he called a "friend."
"The current treatment for his condition, with no guarantee of success, would be invasive brain surgery," Hatch said. "This poor family is seeking help, yearning for a way for their child to live a safe and healthy life. Compounds found in marijuana could significantly mitigate the severity of my friend's seizures and even help him lead a normal life. But current regulations prevent the development of any such treatment from going forward. So this young man is left to suffer."
Far from the dire warnings he deployed in the 1996 hearing, Hatch has even taken to jokingly using pot puns in his statements about cannabis. A lot of them.
"As I said last month on the Senate floor, it's high time we give stone-cold serious consideration to medical marijuana research. For twenty years, states have delved into the weeds of potential uses, but research has often been stymied by a puffed-up regulatory bureaucracy. As doctors strain to find effective alternatives to addictive opioids, they need more than token gestures from Congress; they need potent solutions. That's why the bill we have rolled out is not a half-baked policy proposal but an earnest effort to address a chronic problem in the system. With growing support from Democrats and Republicans alike, this joint effort represents a unique hash of ideas from members of both parties, and a budding opportunity for real bipartisan reform. We need to blaze a trail for a new era of medical research, and this legislation will light the way."
While many experts maintain that marijuana is not addictive they have not made the same claim about puns.

— Senator Hatch Office (@senorrinhatch) October 13, 2017
Last week, Hatch's office tweeted a link to a Marijuana Moment story about his pressing U.S. Attorney General Jeff Sessions on marijuana research during a committee hearing, and then followed up with a second tweet facetiously wondering "why anyone would be surprised to find out Orrin Hatch reads 'Marijuana Moment.'"
Today Senator Hatch asked Attorney General Sessions about expanding medical marijuana research. #utpol https://t.co/LAnBrK6Dh9

— Senator Hatch Office (@senorrinhatch) October 19, 2017
Can't figure out why anyone would be surprised to find out Orrin Hatch reads "Marijuana Moment." https://t.co/YvCXHZTdbU

— Senator Hatch Office (@senorrinhatch) October 19, 2017
Hatch filed a similar marijuana research bill last year, but did not so clearly endorse cannabis's medical potential in his related remarks upon introduction as he did this time. And his staff didn't do nearly as much press outreach or social media work about the earlier bill.
Hatch's State May Legalize Medical Marijuana Soon
The senator's increasingly involved work on marijuana could be related to the issue's growing prominence in Utah. Activists there are currently collecting signatures to place a medical cannabis measure on the state's 2018 ballot.
While Hatch hasn't publicly weighed in on how he plans to vote on the initiative if it qualifies, he did recently sit down with its organizers, and his office tweeted about the meeting.
Today Sen. Hatch is meeting with the Utah Patients Coalition to discuss his medical marijuana legislation. https://t.co/EZgWs13ULb #utpol pic.twitter.com/hu0zsbbYlc

— Senator Hatch Office (@senorrinhatch) September 22, 2017
Alex Iorg, campaign manager for the Utah Patients Coalition, which is behind the ballot measure, was at the half-hour meeting with the senator.
Hatch's "change in direction and understanding is very similar to what most people have gone through since the mid-90s. Back then there wasn't a lot of research," Iorg told Marijuana Moment in an interview. "He's learned more, and I think of my parents. Back then they would've been totally against it. And now they're open to the medical value of cannabis, and they're strong, conservative [Mormons]. I'm sure that his evolution in acceptance of this has evolved right along with most people in Utah."
A big part of that evolution has been driven by the stories of patients like the young man with epilepsy that Hatch mentioned on the Senate floor last month.
"Those stories have made a huge impact and I think they are mostly to account for the change that you saw in Hatch in mid-90s to today," said Iorg, who once interned in the senator's office. "It is those patient stories. They are powerful."
If Hatch does end up endorsing the ballot measure, it would put him opposite the official stance of The Church of Jesus Christ of Latter-day Saints, commonly referred to as the Mormon Church or LDS, of which he is a member.
"We believe that society is best served by requiring marijuana to go through further research and the FDA approval process that all other drugs must go through before they are prescribed to patients," the Church said in a statement earlier this year.
But while the Church isn't necessarily on board with the ballot measure, Iorg's campaign is getting a lot of support from its individual devotees.
"Among LDS conservative members, we're polling over half. These are conservative, very active Mormons and we're finding that what we considered probably our toughest demographic, most of them support our cause," he said.
While the campaign hasn't specifically pressed Hatch for an endorsement yet, Iorg thinks the senator would be open to considering it once the measure qualifies for the ballot early next year.
"He was very open and genuinely interested," the activist said of the senator's disposition in the recent meeting. "He gave great feedback and asked good questions."
Perhaps because of his faith, Hatch himself admits he is an "unlikely" ally for medical cannabis patients.
"I'm against illicit drug use and have always been very strong in these areas," he told Roll Call. "But I'm also a pioneer in good medicine and how we can help doctors and scientists… I have to make these decisions based upon what's right for the people of Utah and the people of this country. And there's no reason to be afraid of medical marijuana."
That's a far cry from two decades ago, when Hatch argued from the dais of the Senate Judiciary Committee that there are many reasons people should fear legalizing medical cannabis.
Below, read documents from the 1996 Senate hearing Hatch chaired on state medical cannabis legalization, provided to Marijuana Moment by freedom of information journalist Emma Best:
1996 Senate Marijuana Hearing by tomangell on Scribd
Photo courtesy of Gage Skidmore.
Santa Cruz City Council Approves Psychedelics Decriminalization Measure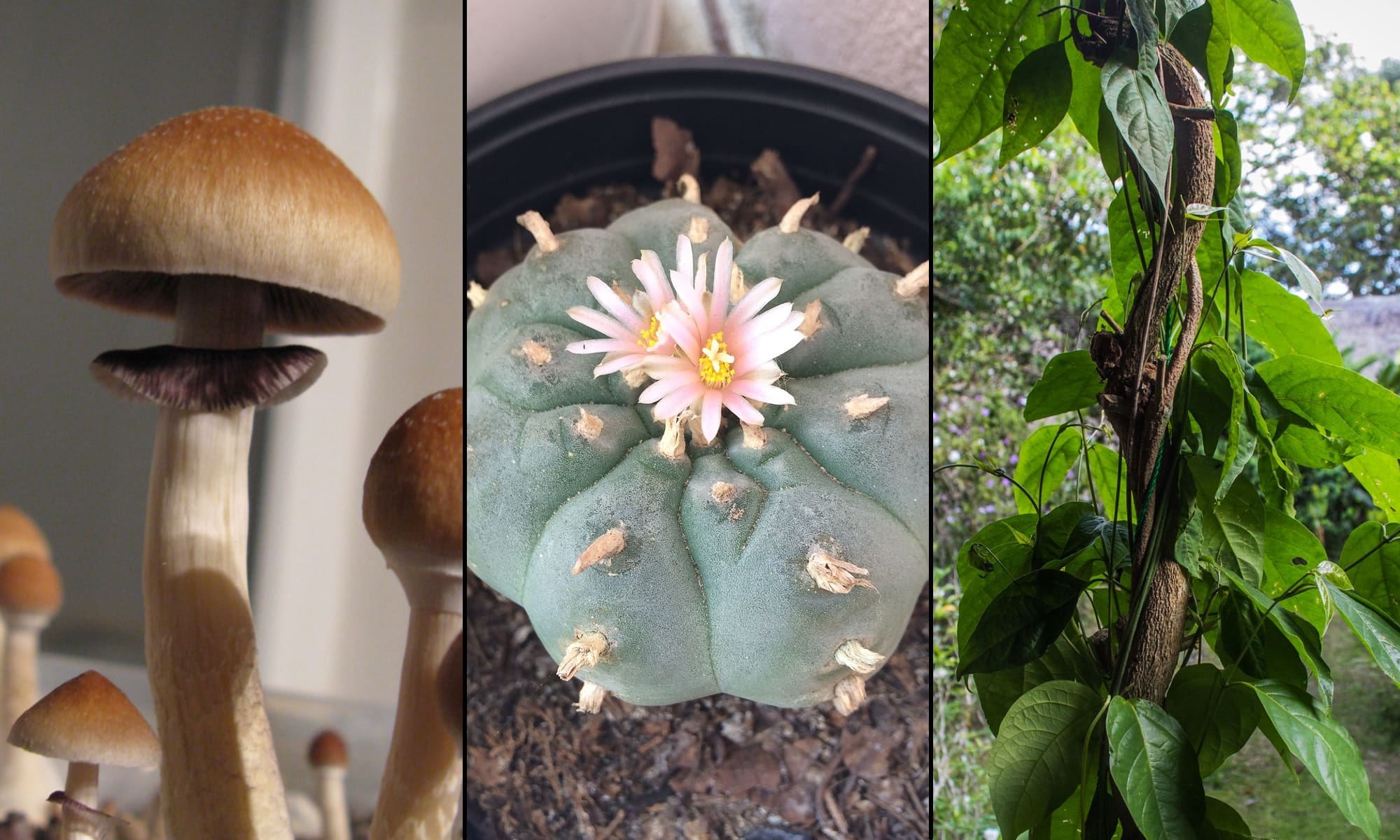 The Santa Cruz, California City Council unanimously voted in favor of a resolution on Tuesday that would effectively decriminalize a wide range of psychedelics by making them among the city's lowest law enforcement priorities.
The measure—which was originally sponsored by then-Vice Mayor Justin Cummings (D), who's since become mayor—says the city shouldn't expend "resources in the investigation and arrest of persons twenty-one (21) years of age and older solely for the personal use and personal possession of Entheogenic Plants and Fungi" such as psilocybin, ayahuasca and ibogaine.
It further stipulates that possession and use of psychedelics by adults "should be considered among the lowest law enforcement priorities for the City of Santa Cruz."
This is the latest in a series of local policy victories for the psychedelics reform movement, which kicked off with a successful ballot measure vote in Denver to decriminalize psilocybin mushrooms last May. Oakland's City Council then unanimously approved a measure to make a broad range of plant- and fungi-derived psychedelics among the city's lowest law enforcement priorities.
Now activists across the country are hoping to replicate that resolution, with organizers in roughly 100 cities aiming to decriminalize certain psychedelic substances through ballot initiatives and legislative action at the local level.
In November, Santa Cruz's City Council heard testimony from the group behind the resolution, Decriminalize Santa Cruz. It was then referred to the Public Safety Committee and was amended prior to returning to the full body for a final vote.
Councilmembers revised the original measure in order to "to recognize the need for harm reduction and education for youth and families about drug prevention." A provision was also inserted to clarify that "the sale, use and cultivation of Entheogenic Plants and Fungi to and by minors should be considered an exception that should require appropriate investigation by the Santa Cruz City Police Department."
The word "cultivation" was also removed from provisions specifying the measure's scope. But before the full Council vote on Tuesday, several advocates used the public comment portion of the meeting to urge that it be added back in, and members adopted that request before approving the final resolution.
"With possession and use being inserted without cultivation, that actually encourages the black market because there's nowhere else to go," Cummings, the mayor, said. "If people are are cultivating at themselves they know exactly what they're producing."
Activists celebrated their city becoming the third in the U.S. in less than a year to decriminalize certain psychedelic substances.
"These eight months we've been working on the resolution, I've met so many people whose lives were saved by entheogenic plants and fungi," Julian Hodge, a founder of Decriminalize Santa Cruz and a member of Students for Sensible Drug Policy, told Marijuana Moment. "The Santa Cruz City Council took a great step to help those people today. I am incredibly proud to be part of this movement, and can't wait to see the change we continue to make in the future."
Another provision of the measure instructs the city's state and federal lobbyists to "work in support of decriminalizing all entheogenic psychoactive plants, and plant and fungi-based compounds listed in the Federal Controlled Substances Act."
Beyond Decriminalize Santa Cruz, a newly formed group called Project New Day also advocated for the reform move. The organization, which is focused on promoting research into psychedelics for the treatment of addiction and other mental health conditions, sent a press release on Tuesday highlighting comments from a military veteran who overcame addiction with the help of medically supervised psychedelics treatment.
"Psychedelic-assisted therapy saved my life," Dylan Jouras said. "It's important that people know there is an effective way to get better from addiction and deep mental health issues."
While the local Santa Cruz resolution wouldn't allow legal sales of psychedelics, another group of advocates is currently collecting signatures toward placing a broad statewide psilocybin legalization initiative before California voters on the November ballot.
In Oregon, organizers are hoping to put a proposal before voters that would legalize psilocybin for therapeutic use. Separately, a campaign in that state is pushing a measure to decriminalize possession of all drugs with a focus on funding substance misuse treatment.
Democratic presidential candidate Andrew Yang said at an Iowa campaign stop last week that he wants to legalize psilocybin for military veterans.
Andrew Yang Wants To Legalize Psychedelic Mushrooms For Military Veterans
Photo elements courtesy of carlosemmaskype and Apollo.
New Mexico Lawmakers Approve Marijuana Legalization Bill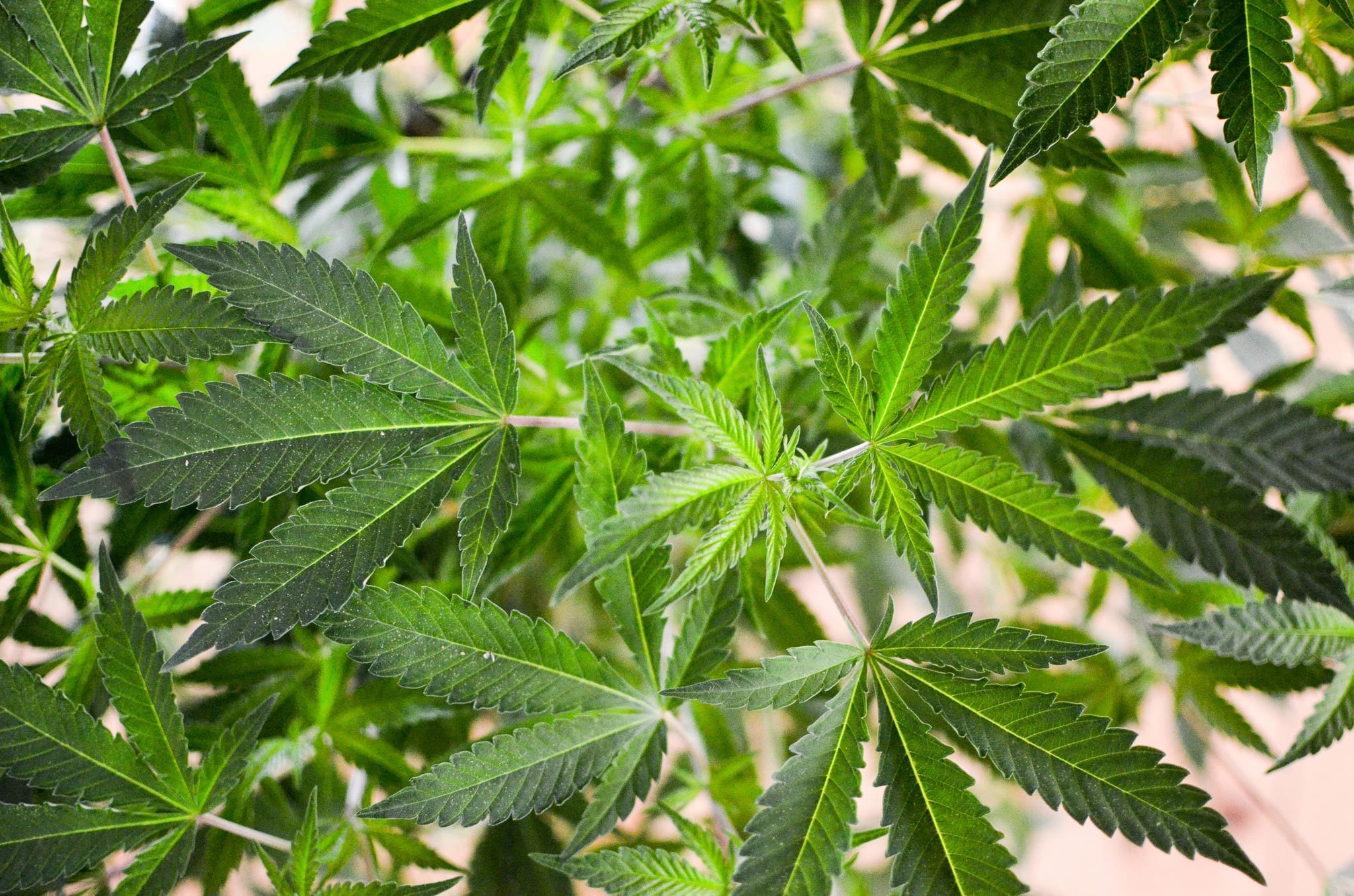 A New Mexico Senate committee approved a bill on Tuesday that would legalize marijuana for adult use.
With a little more than three weeks left in the state's short 2020 legislative session, lawmakers are making clear their intent to advance the legalization proposal in a timely fashion.
The bill, which is supported by Gov. Michelle Lujan Grisham (D), cleared the Senate Public Affairs Committee in a 4-3 vote.
Sen. Jacob Candelaria (D) led the introduction of the bill before the committee, testifying that he believes "2020 is the year New Mexico becomes the third state to enact legalization of cannabis through legislative action," following Vermont and Illinois.
"We know that New Mexicans across the state, from rural to urban centers, are with us on this issue."
"Bringing an underground market aboveground takes a lot of deliberation, statewide input from community members and stakeholders, ingenuity and learning from other states' experiences," the senator, who is himself a medical cannabis patient, said. "The criminalization of cannabis disproportionately harms and criminalizes young people and people of color, sponsors violence and corruption by those who currently exclusively trade in cannabis in the black market. The current situation, our status quo that relies on a black market outside of the medical program, does nothing to curb youth access to cannabis."
The governor included legalization in her formal 2020 legislative agenda and discussed the importance of establishing a well-regulated and equitable cannabis market in her State of the State address this month.
✅ SB 115, legalizing recreational adult-use cannabis, successfully passes out of its first committee! Recreational cannabis will be the next frontier of our economic expansion, creating 11,000 jobs across New Mexico & true economic potential for every part of the state. #SB115 pic.twitter.com/jgLnRX8UDY

— Michelle Lujan Grisham (@GovMLG) January 29, 2020
The day after Lujan Grisham's agenda was released, lawmakers filed the legalization bill, which would allow adults 21 and older to possess and purchase marijuana from licensed retailers. The legislation also contains social justice provisions such as automatic expungements for prior cannabis possession convictions.
The proposal would not allow home cultivation; however, it does decriminalize the cultivation of up to three plants and six seedlings, making the offense punishable by a $50 fine without the treat of jail time.
Additionally, the bill would eliminate the gross receipts tax for medical cannabis sales, mandate that recreational dispensaries service registered patients and create a subsidy program for low-income patients to access marijuana.
Recreational cannabis sales would be taxed at nine percent, with revenue going toward that subsidy program in addition to a "cannabis industry equitable opportunity investment fund" to support entrepreneurs from communities most impacted by the drug war, a "community grants reinvestment fund" and a workplace training program, among other programs.
SPAC do-passes (4-3) SB115, Cannabis Regulation Act. It now heads to SJC@jerryfornm @SenCandelaria @JavierForNM
#nmleg #nmpol

— NM Senate Democrats (@NMSenateDems) January 29, 2020
According to a fiscal analysis, the state stands to bring in nearly $6.2 million in recreational cannabis revenue in Fiscal Year 2021. By FY20204, that amounts would rise to nearly $34 million. Municipalities and counties would rake in additional revenues.
"Legalizing and regulating will bring one of the nation's largest cash crops under the rule of law, generating an estimated between 11,000 and 13,000 jobs for New Mexicans in every corner of the state," Candelaria said.
The legislation must still pass in two other panels—Judiciary and Finance—before it gets a full vote on the Senate floor.
This latest development at the committee-level is the product of months of work from legislators and the governor's administration. Last summer, Lujan Grisham formed a working group tasked with reaching out to community members and stakeholders, studying various components of cannabis regulation and submitting recommendations ahead of the current session.
The final report, which was released in October, laid out a number of proposed rules and restrictions for a legal marijuana market.
Earlier last year, the New Mexico House of Representatives approved a bill to legalize marijuana but it later died in the Senate. Lawmakers did send Lujan Grisham a more limited bill to simply decriminalize cannabis possession, which she signed.
While it's possible that the current committee-passed legislation will be amended as it makes its way to a full Senate vote, or that companion legislation could be changed in the House, recent polling shows that New Mexico residents are widely in favor of the general policy change. Three-out-of-four residents who participated in a state-funded survey that was released last month said they back legalization.
If all goes according to the governor's plan, a final legalization bill will be delivered to her desk by the end of the session—and upon her signature, New Mexico would likely become the 12th state to legalize recreational marijuana.
That said, lawmakers in states across the U.S. are eyeing cannabis reform this year, and a marijuana legalization bill advanced in a New Hampshire House committee earlier on Tuesday.
Photo courtesy of Philip Steffan.
New Hampshire Lawmakers Approve Marijuana Legalization Bill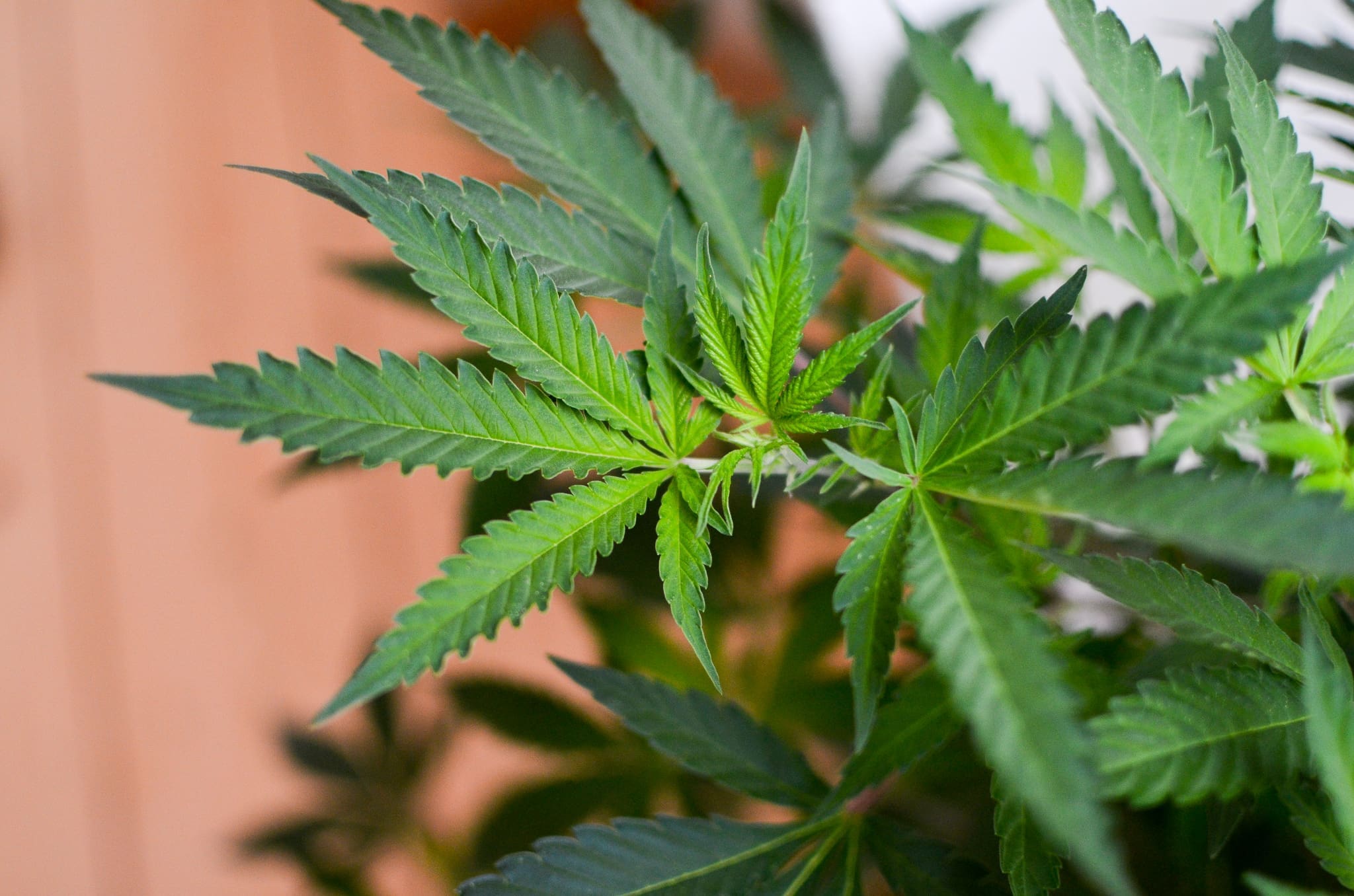 A New Hampshire House committee approved a bill on Tuesday that would legalize marijuana for adult use in the state.
While the legislation doesn't provide for retail sales, it would allow individuals 21 and older to possess and gift up to three-fourths an ounce of cannabis and grow up to six plants. The model would be similar to neighboring Vermont's non-commercial cannabis system.
The Criminal Justice and Public Safety Committee advanced the bill in a 13-7 vote.
"I think that the legalization of cannabis is more popular than the legislature itself or the governor or any other political entity in the state of New Hampshire," Chairman Renny Cushing (D) said prior to the vote. "This is something that the people of the state of New Hampshire want. They don't want to be treated like they're criminals if they have a plant."
Watch New Hampshire lawmakers discuss the marijuana legalization bill below:
This vote comes a week after the panel held a hearing on the proposal, with advocates and stakeholders testifying in favor of the reform move.
"Like most Granite Staters, this committee understands that it's time for New Hampshire to stop prohibiting cannabis," Matt Simon, New England political director for the Marijuana Policy Project, said in a press release. "Adults in the 'Live Free or Die' state should not be punished for their choice to use a substance that is objectively less harmful than alcohol."
"Now that New Hampshire is literally surrounded by jurisdictions where cannabis is legal for adults, our current policies can no longer be justified in any way," he said. "It's time for the House, Senate and Gov. Chris Sununu to work together and move cannabis policies into the 21st century."
A floor vote by the full House of Representatives is expected on February 6.
Tax-and-regulate marijuana legislation has advanced in the legislature in prior sessions, but it never arrived on the governor's desk.
Even if it did make it that far, however, it's unclear if Sununu, a Republican, would sign it. He's voiced opposition to commercial legalization, and he vetoed a bill last year that would've allowed medical cannabis patients to cultivate their own marijuana, raising questions about whether he'd be willing to support this latest measure extending that right to all adults over 21.
In any case, the New Hampshire development comes amid a flurry of legislative activity around cannabis in the Northeast.
New York Gov. Andrew Cuomo (D) included legalization in his budget last week, as did Rhode Island's governor, who pitched a state-run cannabis model in her plan. In New Jersey, the legislature approved a referendum to put the question of recreational legalization before voters during the November election. Top lawmakers in Connecticut are also confident  that marijuana reform will advance this year. In Vermont, advocates are hopeful that lawmakers will add a legal sales component to the state's current noncommercial cannabis law.
Vermont Governor 'At The Table' On Marijuana Legalization Talks, Top Lawmaker Says
Photo courtesy of Philip Steffan.