D.C. Expands Medical Marijuana Deliveries Amid Coronavirus And Shifts Regulatory Control To Alcohol Agency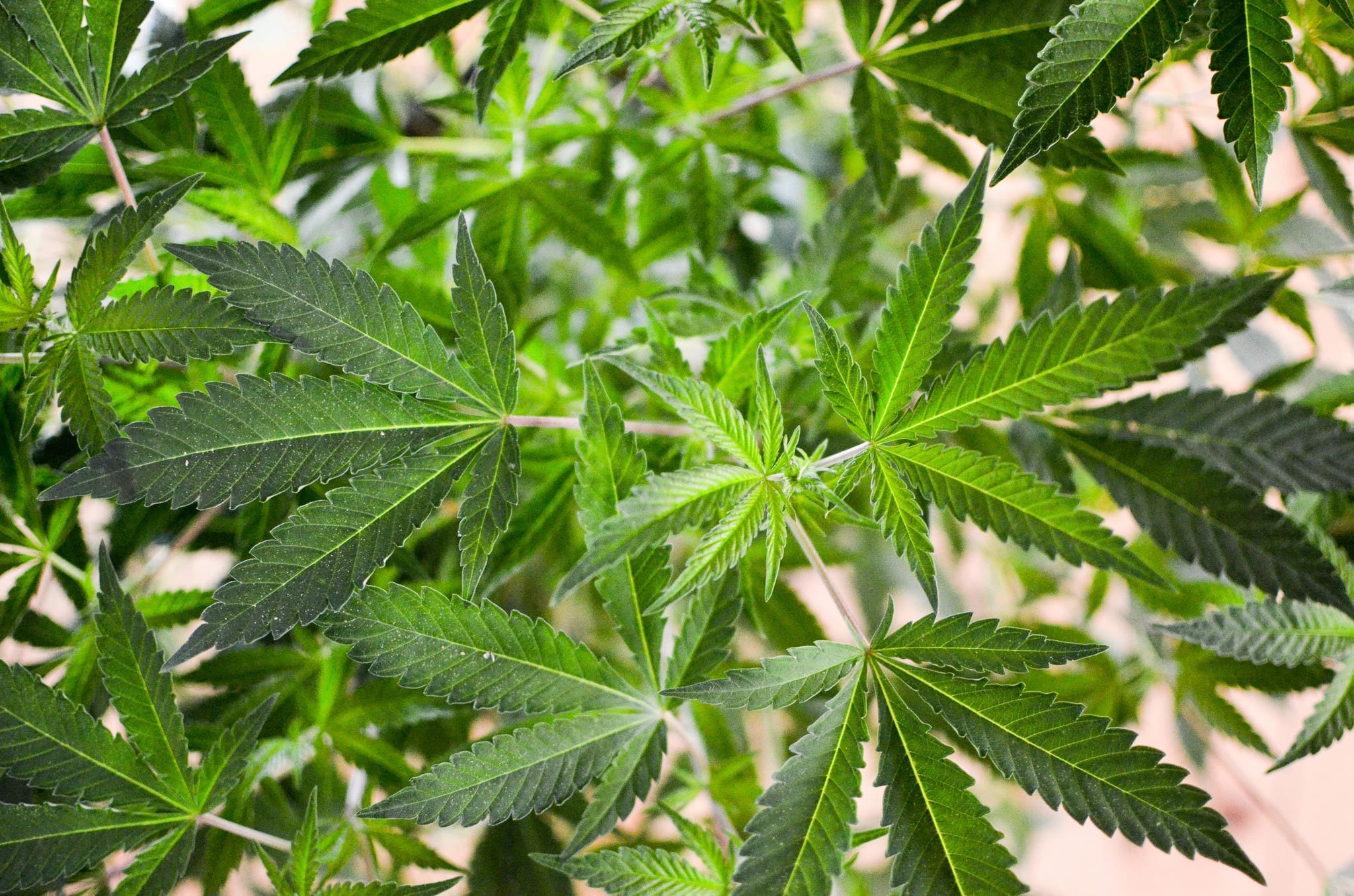 Washington, D.C. is continuing to expand access to medical marijuana amid the coronavirus pandemic, with regulators announcing on Thursday that delivery services and registration card expiration dates will be extended.
Notably, as of October 1, the district's Alcoholic Beverage Regulation Administration (ABRA) is now responsible for overseeing the medical cannabis program, taking over for the Department of Health. That's consistent with a budget proposal the mayor put forth in May that some feel is a step toward preparing for the eventual launch of the legalization of recreational marijuana sales in the nation's capital.
But for now it remains the case that a congressional rider blocks D.C. from using its own local tax dollars to set up a legal adult-use cannabis market. In the meantime, regulators are focused on improving patient access while mitigating the spread of COVID-19.
That involves extending the time of day that medical marijuana dispensaries are able to deliver cannabis products as well as the number of vehicles they can use.
While delivery times were limited to 11 AM to 7 PM when the temporary emergency rule was first implemented in April, the newly adopted policy provides for deliveries from 9 AM to 9 PM.
Marijuana shops can now also use a fleet of up to three vehicles for delivery purposes, whereas they were previously limited to just one.
"The ongoing Coronavirus pandemic has added to the strain on persons with health conditions for which they were recommended medical cannabis," ABRA said in a notice. "The increased demand for qualifying patients to obtain medical cannabis by delivery has demonstrated the need for greater flexibility as it relates to the number of delivery vehicles that dispensaries are permitted to deliver medical cannabis and the hours in which qualifying patients and caregivers can have medical cannabis delivered."
"The ongoing nature of the pandemic coupled with District residents' medical needs warrant immediate action," the notice states. "Thus, the Board finds that emergency action is necessary for the promotion of the health, safety, and welfare of District residents."
Further, patients and caregivers whose medical cannabis registrations expired on or after March 11 will be extended until 45 days after the city's COVID-19 public health emergency concludes.
And, in an attempt to prevent backlogs and meet patient demand, ABRA also adopted a rule that allows people to work at a cultivation facility, dispensary or testing lab for 45 days while their criminal background checks are being processed.
These modest developments come as advocates and local legislators continue to push for a legal adult-use market in the district. D.C. voters legalized the low-level possession and cultivation of marijuana for adult use in 2014, but the jurisdiction has been barred from implementing retail sale due to the spending bill rider that's been annually renewed.
Rep. Eleanor Holmes Norton (D-DC) has been a particularly vocal critic of the rider, and she said in April that the coronavirus pandemic demonstrated the need to free up retail sales so that the local government can offset economic losses.
Mayor Muriel Bowser (D) unveiled a legalization bill last year, and part of it calls for ABRA to regulate the legal industry and for the agency to be renamed the Alcoholic Beverage and Cannabis Administration. Now that ABRA is in control of the medical cannabis program, that could presumably cut down on the amount of time it would take for recreational sales regulations to be implemented if and when broader legalization is able to be adopted.
"We look forward to collaborating with key stakeholders including patients, caregivers, healthcare practitioners, industry leaders, and advocates to further enhance what has become a national model program," ABRA Director Fred Moosally said. "A debt of gratitude is owed to DC Health for helping to pioneer medical cannabis in the District, and to Mayor Muriel Bowser and the DC Council for entrusting ABRA to shepherd the program into its next chapter."
Scientists Demand DEA Reconsider Marijuana's Federal Status In New Court Briefing
Photo courtesy of Philip Steffan.
Cory Booker Urges New Jersey Voters To Legalize Marijuana As Data Shows Supporters Outraising Opponents
Another one of the most prominent elected officials in New Jersey is urging the state's voters to approve a marijuana legalization referendum that's on their ballots next week. Meanwhile, new campaign finance data released by the state shows that supporters of the cannabis reform measure are outraising opponents by more than a 200-to-1 ratio.
"This is an important question," Sen. Cory Booker (D-NJ) said in a new video published by the NJ CAN 2020 campaign on Wednesday. "I hope as you fill out the front of your ballot, you will look at the back and see that question, ballot question number one, and that you will vote to legalize marijuana in New Jersey for adult use. We can do this as a state so much more responsibly, and instead of destroying lives we can get more resources to help to empower the well-being of all New Jerseyans."
Booker, who has been a leading champion for federal cannabis reform in Congress, said that "we have seen how the drug war has not been a war on drugs, but a war on people."
"Veterans, for example, are more likely to be arrested for drug use or possession of marijuana. Instead of getting help. They're often hurt by a system that piles upon them criminal charges for doing things that two of the last three presidents admitted to doing," he said, adding that African Americans, Latinos and low-income people are also disproportionately targeted by enforcement.
Meanwhile, a report released on Thursday by the state Election Law Enforcement Commission (ELEC) shows that committees supporting the referendum have raised $2,074,030 in campaign contributions. That's compared to just $9,913 brought in by opponents.
"Assuming all available funds are spent, the marijuana ballot question already ranks eighth among the top ten most expensive public referenda in the Garden State," ELEC Executive Director Jeff Brindle said. "Keep in mind that marijuana interests already have spent $4.1 million on lobbying between 2017 and 2019. So the industry's overall political investment in New Jersey already has topped $6 million."
The new numbers reflect data filed through October 20, and additional post-election spending data will be released on December 1.
Earlier numbers released two weeks ago pegged the fundraising disparity at a ratio of nearly 130 to 1.
If voters approve the referendum, legal recreational marijuana sales could potentially begin within mere weeks through the state's existing medical cannabis dispensaries under a plan laid out this week by the New Jersey Senate Judiciary Committee chairman.
A hearing to get a head start on planning legal cannabis implementation was scheduled for last week, but that was canceled when the senator went into quarantine after being exposed to someone who tested positive for COVID-19.
Booker, for his part, is framing legalization as a matter of criminal justice reform.
"It will help us to join with other states who are seeing through legalizing you could better regulate its usage, you can have more and more tax dollars that can be applied to state priorities, from education to treatment," Booker said in his new video. "And, we see how we begin to end what has been a very dark and unfair chapter in criminal justice in America."
In any case, if polling is any indication, it appears that voters are poised to pass the cannabis referendum on their ballots next week.
A survey released last week found that that 65 percent of New Jersey voters are in favor of the marijuana referendum. Just 29 percent are opposed to the policy change and six percent remain undecided.
The results are statistically consistent with three prior polls from the same firm, as well as one from Fairleigh Dickinson University, which similarly found roughly two to one support for the measure. A separate survey released this month by Stockton University showed three-to-one support for legalizing cannabis among New Jersey voters.
Gov. Phil Murphy (D) has also been actively campaigning in favor of the referendum, participating in fundraisers and ads to encourage voters to approve it.
For example, the governor recorded a video that was released by NJ CAN 2020 earlier this month, outlining why he's embraced the policy change. Murphy said that the ongoing criminalization of cannabis in New Jersey wastes taxpayer dollars, and he emphasized that prohibition is enforced in a racially disproportionate manner.
The governor similarly said in a recent interview that the marijuana reform proposal prioritizes social justice.
"I wish we could have gotten it done through a legislative process," he said at the time, referencing lawmakers' inability to advance a legalization bill last session. "We just couldn't find the last few votes, so it's on the referendum. I'm strongly supporting it—first and foremost for social justice reasons."
Murphy also recently called on voters to support the proposal in an email blast that was circulated by the New Jersey Democratic State Committee.
He said in July that legalizing cannabis is "an incredibly smart thing to do" both from an economic and social justice perspective.
The governor isn't alone in his attempts to get out the vote for cannabis reform. Filmmaker Kevin Smith earlier this month urged his Twitter followers to "VOTE YES when you see State Public Question Number 1: Constitutional Amendment to Legalize Marijuana."
NJ CAN 2020 released a series of English- and Spanish-language video ads this month, after having published one prior ad.
In June, the state Assembly passed a cannabis decriminalization bill that would make possession of up to two ounces a civil penalty without the threat of jail time, though it hasn't advance in the Senate.
Montana Marijuana Legalization Ballot Measure Has Solid Lead In New Poll
Arizona Marijuana Opponents Release Five Misleading Attack Ads Ahead Of Legalization Vote Next Week
A campaign opposing a marijuana legalization initiative in Arizona recently released a series of ads imploring voters to reject the proposal.
The digital spots—which range from 16 to 42 seconds in length—argue that cannabis reform would negatively impact young people, increase impaired driving and create workplace risks. In doing so, they make misleading claims about what the proposed Arizona law would allow and what has occurred in other states that have already enacted legalization.
Here's each ad and script, along with some broader context on the accuracy of the claims: 
"When Washington State legalized marijuana, I wasn't too concerned. What began happening with students, however, was alarming. Marijuana possession increased. We maintained a zero drug policy in our district, and parents and students became confused when students were disciplined for possession of marijuana. Suspensions increased and students lost valuable classroom time. If I could give one piece of advice from this Democrat, school principal from Washington to my new Arizona neighbors vote 'no' on 207. It won't provide the support needed to deal with the problems this law will create. Vote 'no' on Prop. 207."
Actually, a study published last year by the federal Centers for Disease Control and Prevention found that youth marijuana use declined in Washington State's largest metropolitan county after legalization. Other research has reached similar conclusions.
"Marijuana use damages the developing brain of teenagers. Unfortunately, where marijuana is legal for adults, more teens get it and use it. Under Prop. 207, marijuana-laced candies, cookies and vape pens—all very appealing to teens—are not only legal but marijuana marketers can advertise them on TV, radio and social media, a teen favorite. Vote 'no' on Prop. 207."
The Arizona initiative states that any advertising "involving direct, individualized communication or dialogue shall use a method of age affirmation is twenty-one years of age or older before engaging in that communication or dialogue."
"Police pull over the driver next to you for swerving, but there's no standard of impairment. It's 2021, and using marijuana is legal right under Prop. 207. There's no roadside test to gauge marijuana impairment, so they let it go. Nearly 70 percent of marijuana users in Colorado admit to driving stoned. Their traffic deaths doubled after legalization. Keep stoned drivers off Arizona roads. Vote 'no' on Prop. 207."
The Arizona initiative explicitly states that it "does not allow driving, flying or boating while impaired by marijuana to even the slightest degree."
"When you drop your child off at daycare, you expect the caregiver to be sober. Under Prop. 207, employers can only prohibit using marijuana at work. There's nothing stopping employees from using and then heading to the daycare or elderly care facility or the worksite. Prop 207. ties the hands of employers who want to keep a drug-free workplace. Vote 'no' on Prop. 207."
The Arizona initiative says it "does not restrict the rights of employers to maintain a drug- and alcohol-free workplace or affect the ability of employers to have workplace policies restricting the use of marijuana by employees or prospective employees." It also "does not restrict the rights of employers, schools, day care centers, adult day care facilities, health care facilities or corrections facilities to prohibit or regulate conduct otherwise allowed by this chapter when such conduct occurs on or in their properties."
Despite the questionable ad splurge from Arizonans for Health and Public Safety, convincing enough people to vote against the legalization proposal will be a steep task days out from the election, recent polling suggests.
A firm that's been consistently tracking where residents stand on candidates and ballot questions found that 55 percent of likely voters favor Proposition 207 in a survey released earlier this month. A separate, recent survey showed 56 percent support among registered voters.
Both of those results are largely consistent with an internal poll Smart and Safe Arizona, the campaign behind the initiative, shared with Marijuana Moment last month.
These survey results represent promising signals to reform advocates that Arizona is ready to enact legalization, unlike in 2016 when voters rejected a similar proposal.
Democratic U.S. Senate candidate Mark Kelly also indicated this month that he is inclined to back the legal cannabis measure.
If the Arizona measure is approved by voters, adults could possess up to an ounce of marijuana at a time and cultivate up to six plants for personal use.
The measure also contains several restorative justice provisions such as allowing individuals with prior cannabis convictions to petition the courts for expungements and establishing a social equity ownership program
Cannabis sales would be taxed at 16 percent. Tax revenue would cover implementation costs and then would be divided among funds for community colleges, infrastructure, a justice reinvestment and public services such as police and firefighters.
The Department of Health Services would be responsible for regulating the program and issuing cannabis business licenses. It would also be tasked with deciding on whether to expand the program to allow for delivery services.
Majority Of New Yorkers Support Marijuana Legalization, New Poll Shows As Governor Renews Reform Pledge
Photo courtesy of Mike Latimer.
Montana Marijuana Legalization Ballot Measure Has Solid Lead In New Poll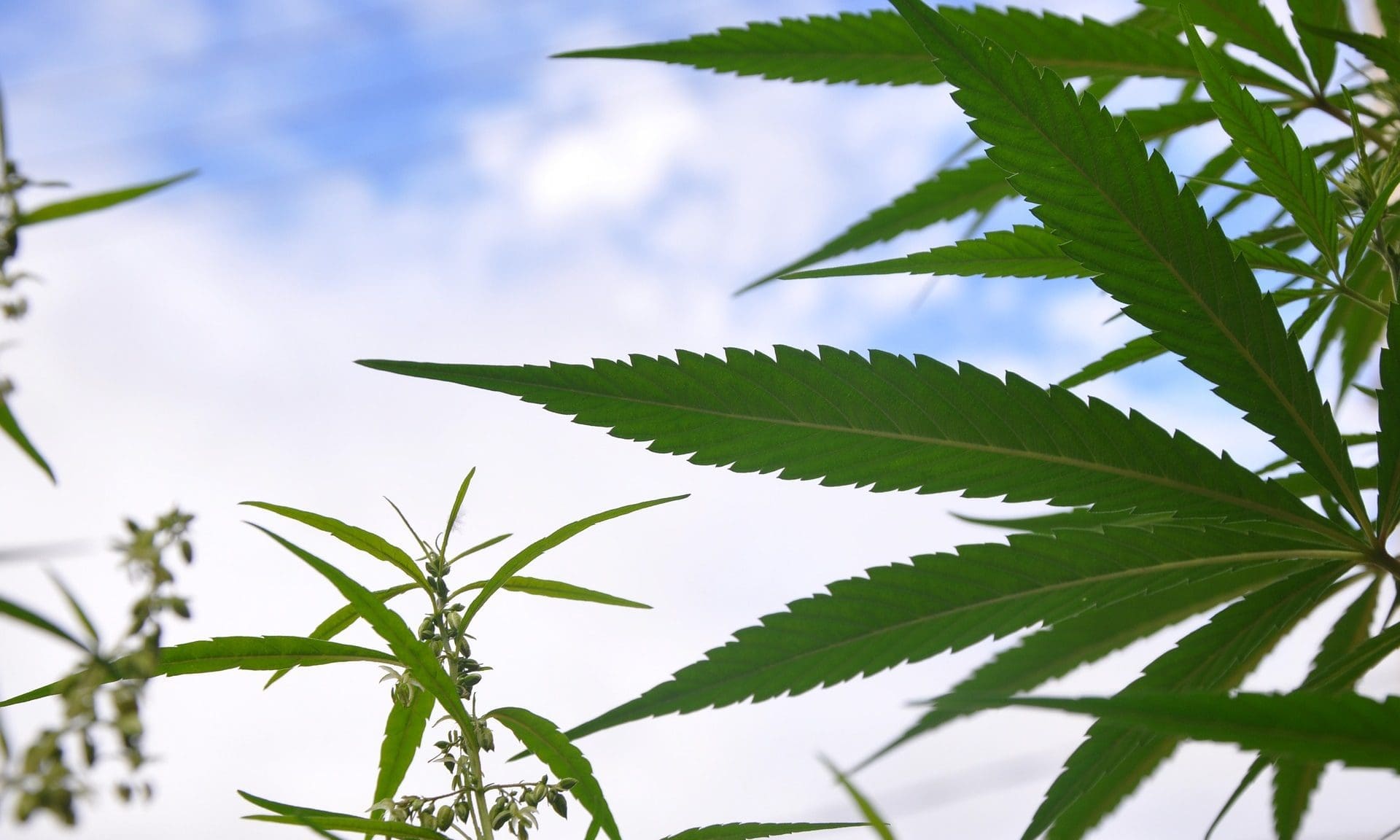 Montana voters appear poised to approve a proposal to legalize marijuana next week, according to a new poll released on Wednesday.
The survey, conducted by Montana State University (MSU) Billings, found that 54 percent of likely voters plan to support legal cannabis on the ballot, while 38 percent are opposed. Seven percent remain undecided.
There is a stark partisan divide on the measure, with 77 percent of Democrats in favor, and only 31 percent of Republicans agreeing. Sixty-three percent of independents back the reform.
Ending marijuana prohibition has majority support among both men and women in the state, and from voter groups under the age of 65. Those older than that are narrowly divided on legalizing cannabis.
The poll involved interviews with 546 likely voters, conducted from October 19 to 24, and has a margin of error of 4.2 percent.
A separate survey released earlier this month showed the measure leading, but without outright majority support. That poll, conducted by a separate team at MSU, found that Montana voters support marijuana legalization, 49 percent to 39 percent.
The new numbers showing continued voter backing for marijuana legalization comes a week after the state Supreme Court rejected a request to block the initiative. The case was filed by opponents who argued that the measure violates the state Constitution by appropriating funds to specific programs.
Under the proposal, half of the public revenue generated from marijuana sales would go toward environmental conservation programs—a provision that earned the campaign key endorsements last month.
In addition to the cannabis revenue earmarked for land, water and wildlife conservation programs, the proposal aims to send funds toward veteran services, substance misuse treatment, health care and local governments, with the rest being pegged to the general fund.
The state Supreme Court didn't rule on the merits of the challenge but said that opponents needed to take up the issue in lower courts first, which they said they plan to do.
Also this month, a Montana-based federal prosecutor appointed by President Trump sent a press release highlighting his concerns that legalizing cannabis in the state could cause public health and safety harms.
Montana voters will actually see two cannabis questions on their ballots. A statutory measure to legalize marijuana for adult use would allow adults to possess up to an ounce of cannabis and cultivate up to four plants and four seedlings at home, while a separate constitutional amendment stipulates that only those 21 and older could access the market.
Photo courtesy of Max Pixel.