Vermont Governor Again Voices Concerns On Marijuana Sales Legalization Bill, Suggesting Possible Veto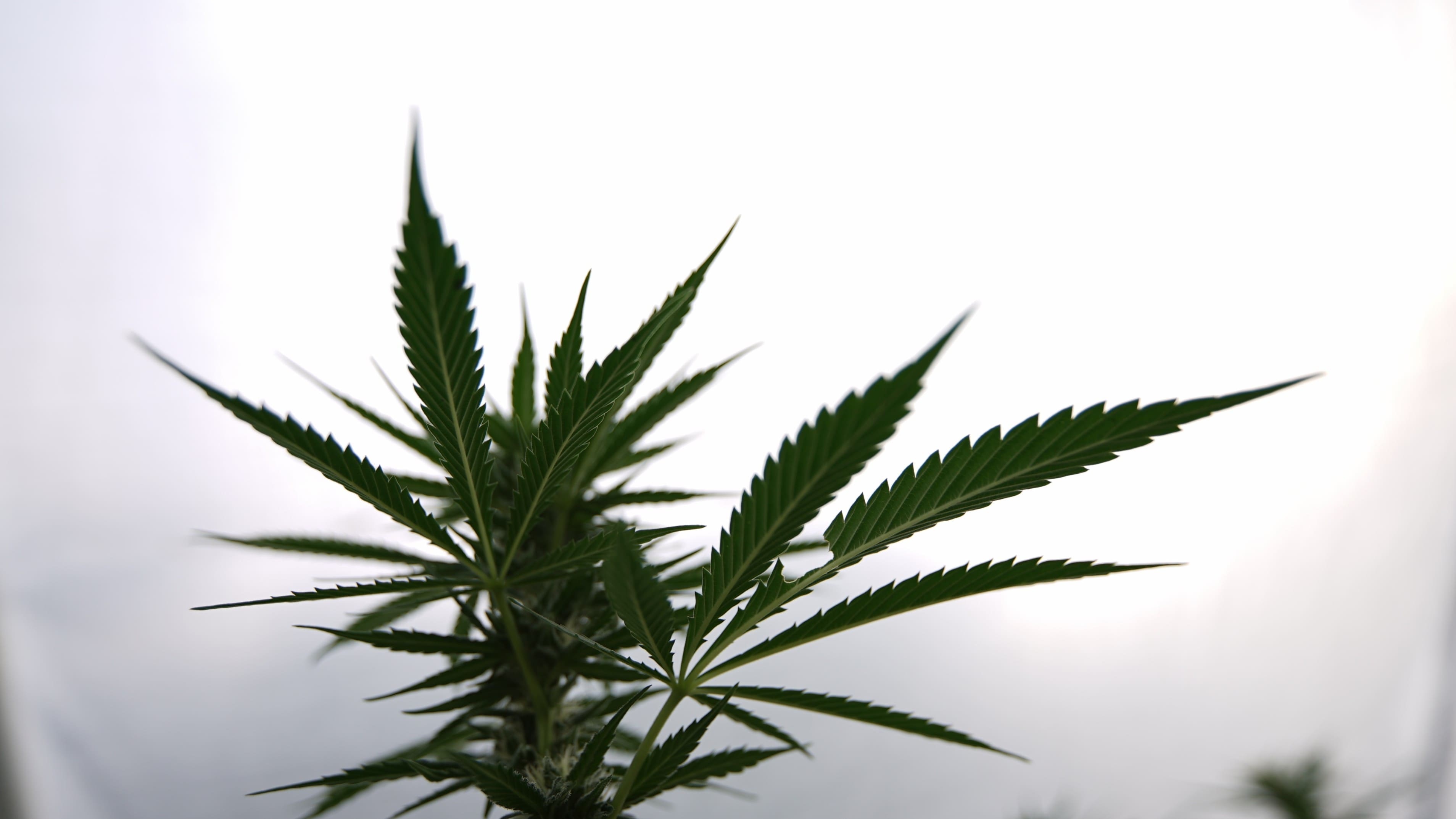 The governor of Vermont again deflected a question about whether he intends to sign a bill to legalize marijuana sales in the state, suggesting that new racial justice concerns could lead him to veto it and make the legislature take the issue up anew during the next session that begins in January.
During a debate with his challenger, Lt. Gov. David Zuckerman (D), on Thursday, Gov. Phil Scott (R) said that he needs time to reflect on concerns expressed by certain racial justice groups who are urging him to veto the tax-and-regulate bill that officially arrived on his desk earlier in the day.
The governor has until Wednesday to sign or veto the legislation, and if he takes no action by then it will become law without his signature.
The House and Senate passed differing versions of the bill, S. 54, earlier this session and both approved a new version last month that was put together by a bicameral conference committee that negotiated differences between the two chambers' proposals. Throughout the process, lawmakers took pains to ensure that Scott's previously stated concerns with the reform measure—namely around impaired driving, taxes and local control—were largely accounted for before transmitting it to his office.
But while the governor said last month that he was impressed by the legislative process that the bill went through.
"I haven't been philosophically opposed to the regulation of marijuana, but I had some certain conditions that had to be met in order for me to sign it. They have come a long ways," Scott reiterated during the debate. "They aren't perfect, they aren't everything that I wanted, but they've come a long ways."
But for the second time in the span of just a few days, the governor voiced news concerns about the bill. He also brought up the social equity concerns during a separate debate with Zuckerman on Tuesday.
"The only hesitancy I have at this point is we have had some racial equity groups—more than one—contact our office and urge us to veto this legislation because they don't feel it was enough for them, they don't feel as though they were heard," he said in the latest debate. "I'll reflect on that, but I haven't signed it yet. I think we have until mid-next week to do so."
To watch the candidates discuss the marijuana legislation, click here and scroll down to the twelfth clip.
Some advocates suspect Scott may be simply picking up an excuse to lay the groundwork for a veto, as he never raised racial justice issues during the many months that lawmakers were debating and negotiating the cannabis commercialization legislation.
To be sure, several racial justice groups and growers associations have voiced opposition to the legislation, arguing that it doesn't go far enough to promote equity in the industry.
But as Zuckerman pointed out in the debate, an imperfect bill can be improved upon, and the legislature has plenty of time to finesse the details before legal cannabis sales launch. He also noted that the bill already does contain social equity provisions such as prioritizing women- and minority-owned businesses. Plus, a separate companion bill providing for automatic expungements of prior marijuana convictions is also on its way to Scott's desk.
The moderator pressed the governor, stating that the bill could be improved and asking whether he's "inclined" to sign it.
"I want to reflect on some of the concerns. Racial equity is important to all of us," he said. "I want to reflect them on what they're saying versus what actually happened in the bill. And again, we can address this come January and, as with a lot of legislation, it will need some help, assistance and repair."
That last remark highlights that a veto at this point would likely mean lawmakers would need to start the cannabis sales legalization process all over again with a new bill during the next session that starts early in 2021. That said, the negotiations on the current proposal were fairly comprehensive and involved buy-in from numerous committees, so the legislature would potentially be able to move a new bill with additional racial equity components added through the process and to the governor's desk on a relatively rapid basis.
Zuckerman, meanwhile, said that if he were governor, "I would certainly sign the bill."
"This has been a long time coming to bring the underground market aboveboard, to work to reduce access to youth and to make sure that what is out there is a cleaner product so we don't have contaminated or adulterated product out there," he said. "We could use the resources being of both economic development but also for after-school programs, as I believe is in the bill, for youth prevention of this as well as other drugs."
Former state Rep. Kiah Morris (D), who is Black, put out a statement on Friday that encourages residents to contact the governor's office and urge him to sign the legislation. She also made the case that the proposal does advance racial justice.
S.54 is a bill that will change the national conversation around the legalization of cannabis and our entry into a regulated market. It is one of the most comprehensive and forward thinking attempts and addressing and repairing the historical harms of the war on drugs. #vtpoli pic.twitter.com/nCOhAH7zb6

— Kiah Morris (@MsKiahMorris) October 2, 2020
Under the cannabis commerce bill, a new Cannabis Control Commission would be responsible for issuing licenses for retailers, growers, manufacturers, wholesalers and labs. The body would also take over regulation of the state's existing medical cannabis industry from the Department of Public Safety .
A 30 percent THC limit would be imposed on cannabis flower, while oils could contain up to 60 percent THC. Flavored vape cartridges would be banned.
Local jurisdictions would have to proactively opt in to allow marijuana businesses to operate in their area. Municipalities would also be able to establish their own regulations and municipal licensing requirements.
A timeline for the legislation states that it would formally take effect on October 1, 2020—but regulators would then have to make a series of determinations about rules and licensing before retail sales would launch. Dispensary licenses would have to be issued on or before October 1, 2022.
A fiscal analysis on the final bill projects that Vermont will generate between $13.3 million and $24.2 million in annual cannabis tax revenue by Fiscal Year 2025. Licensing fees will lead to additional funds for the state, but the regulatory board created by the legislation will set those levels at a later date. For now, the Joint Fiscal Office estimates the fees could lead to another $650,000 in revenue every year. Municipalities hosting marijuana businesses will also be able to levy additional local fees.
The expungements bill that is also being transmitted to Scott's desk would make it so those with convictions for marijuana possession of up to two ounces, four mature plants and eight immature plants prior to January 2021 would have their records automatically cleared. Those who receive expungements would be notified by mail.
It's not clear what will happen if Scott vetoes the legal cannabis sales bill. It passed the Senate with a veto-proof margin, but fell shy of that threshold in the House. The governor vetoed an earlier version of the noncommercial legalization bill in 2018 before negotiating changes with lawmakers that made him comfortable with signing a revised bill.
D.C. Expands Medical Marijuana Deliveries Amid Coronavirus And Shifts Regulatory Control To Alcohol Agency
Photo courtesy of Chris Wallis // Side Pocket Images.