Vermont Governor Again Voices Concerns On Marijuana Sales Legalization Bill, Suggesting Possible Veto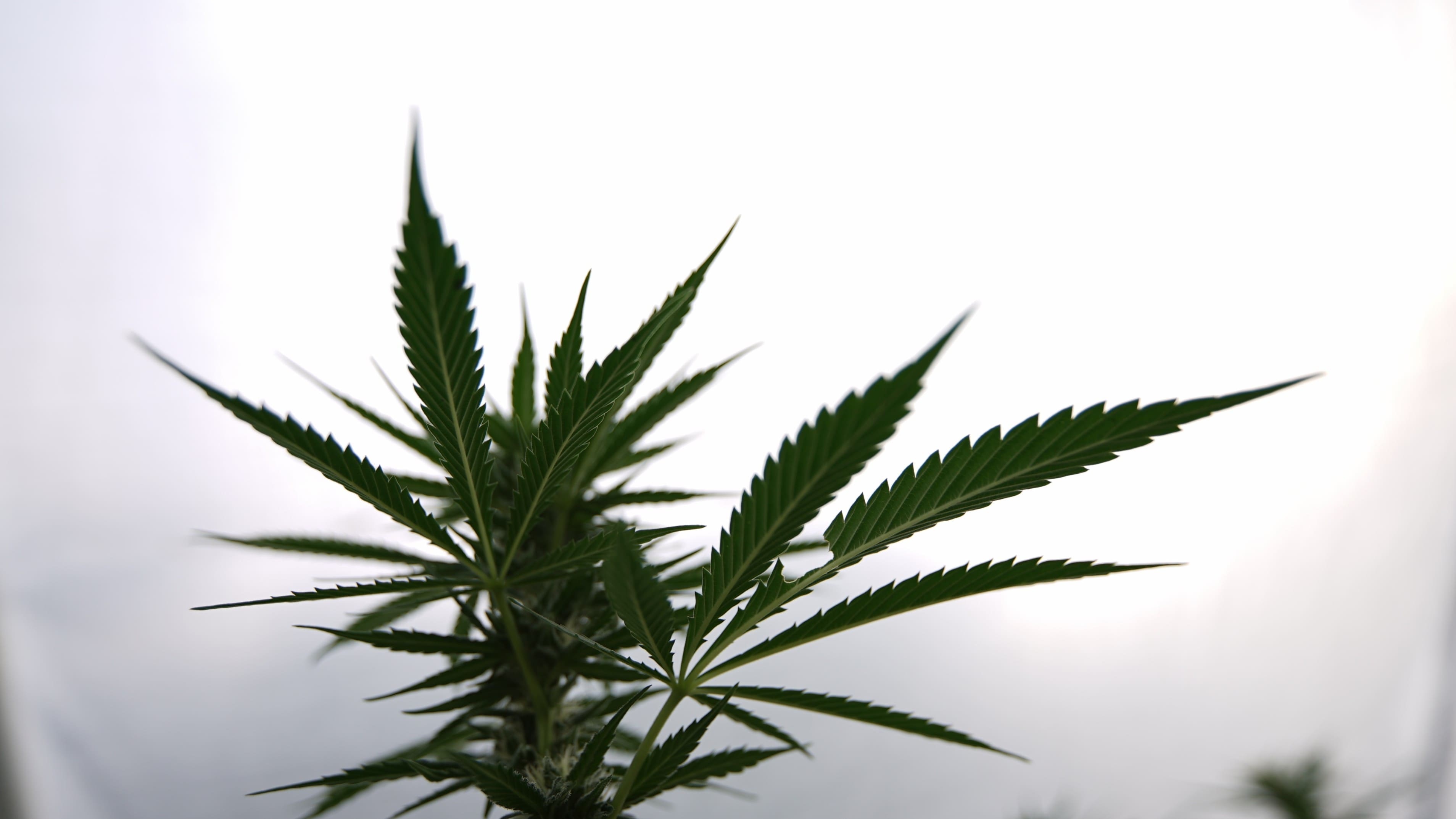 The governor of Vermont again deflected a question about whether he intends to sign a bill to legalize marijuana sales in the state, suggesting that new racial justice concerns could lead him to veto it and make the legislature take the issue up anew during the next session that begins in January.
During a debate with his challenger, Lt. Gov. David Zuckerman (D), on Thursday, Gov. Phil Scott (R) said that he needs time to reflect on concerns expressed by certain racial justice groups who are urging him to veto the tax-and-regulate bill that officially arrived on his desk earlier in the day.
The governor has until Wednesday to sign or veto the legislation, and if he takes no action by then it will become law without his signature.
The House and Senate passed differing versions of the bill, S. 54, earlier this session and both approved a new version last month that was put together by a bicameral conference committee that negotiated differences between the two chambers' proposals. Throughout the process, lawmakers took pains to ensure that Scott's previously stated concerns with the reform measure—namely around impaired driving, taxes and local control—were largely accounted for before transmitting it to his office.
But while the governor said last month that he was impressed by the legislative process that the bill went through.
"I haven't been philosophically opposed to the regulation of marijuana, but I had some certain conditions that had to be met in order for me to sign it. They have come a long ways," Scott reiterated during the debate. "They aren't perfect, they aren't everything that I wanted, but they've come a long ways."
But for the second time in the span of just a few days, the governor voiced news concerns about the bill. He also brought up the social equity concerns during a separate debate with Zuckerman on Tuesday.
"The only hesitancy I have at this point is we have had some racial equity groups—more than one—contact our office and urge us to veto this legislation because they don't feel it was enough for them, they don't feel as though they were heard," he said in the latest debate. "I'll reflect on that, but I haven't signed it yet. I think we have until mid-next week to do so."
To watch the candidates discuss the marijuana legislation, click here and scroll down to the twelfth clip.
Some advocates suspect Scott may be simply picking up an excuse to lay the groundwork for a veto, as he never raised racial justice issues during the many months that lawmakers were debating and negotiating the cannabis commercialization legislation.
To be sure, several racial justice groups and growers associations have voiced opposition to the legislation, arguing that it doesn't go far enough to promote equity in the industry.
But as Zuckerman pointed out in the debate, an imperfect bill can be improved upon, and the legislature has plenty of time to finesse the details before legal cannabis sales launch. He also noted that the bill already does contain social equity provisions such as prioritizing women- and minority-owned businesses. Plus, a separate companion bill providing for automatic expungements of prior marijuana convictions is also on its way to Scott's desk.
The moderator pressed the governor, stating that the bill could be improved and asking whether he's "inclined" to sign it.
"I want to reflect on some of the concerns. Racial equity is important to all of us," he said. "I want to reflect them on what they're saying versus what actually happened in the bill. And again, we can address this come January and, as with a lot of legislation, it will need some help, assistance and repair."
That last remark highlights that a veto at this point would likely mean lawmakers would need to start the cannabis sales legalization process all over again with a new bill during the next session that starts early in 2021. That said, the negotiations on the current proposal were fairly comprehensive and involved buy-in from numerous committees, so the legislature would potentially be able to move a new bill with additional racial equity components added through the process and to the governor's desk on a relatively rapid basis.
Zuckerman, meanwhile, said that if he were governor, "I would certainly sign the bill."
"This has been a long time coming to bring the underground market aboveboard, to work to reduce access to youth and to make sure that what is out there is a cleaner product so we don't have contaminated or adulterated product out there," he said. "We could use the resources being of both economic development but also for after-school programs, as I believe is in the bill, for youth prevention of this as well as other drugs."
Former state Rep. Kiah Morris (D), who is Black, put out a statement on Friday that encourages residents to contact the governor's office and urge him to sign the legislation. She also made the case that the proposal does advance racial justice.
S.54 is a bill that will change the national conversation around the legalization of cannabis and our entry into a regulated market. It is one of the most comprehensive and forward thinking attempts and addressing and repairing the historical harms of the war on drugs. #vtpoli pic.twitter.com/nCOhAH7zb6

— Kiah Morris (@MsKiahMorris) October 2, 2020
Under the cannabis commerce bill, a new Cannabis Control Commission would be responsible for issuing licenses for retailers, growers, manufacturers, wholesalers and labs. The body would also take over regulation of the state's existing medical cannabis industry from the Department of Public Safety .
A 30 percent THC limit would be imposed on cannabis flower, while oils could contain up to 60 percent THC. Flavored vape cartridges would be banned.
Local jurisdictions would have to proactively opt in to allow marijuana businesses to operate in their area. Municipalities would also be able to establish their own regulations and municipal licensing requirements.
A timeline for the legislation states that it would formally take effect on October 1, 2020—but regulators would then have to make a series of determinations about rules and licensing before retail sales would launch. Dispensary licenses would have to be issued on or before October 1, 2022.
A fiscal analysis on the final bill projects that Vermont will generate between $13.3 million and $24.2 million in annual cannabis tax revenue by Fiscal Year 2025. Licensing fees will lead to additional funds for the state, but the regulatory board created by the legislation will set those levels at a later date. For now, the Joint Fiscal Office estimates the fees could lead to another $650,000 in revenue every year. Municipalities hosting marijuana businesses will also be able to levy additional local fees.
The expungements bill that is also being transmitted to Scott's desk would make it so those with convictions for marijuana possession of up to two ounces, four mature plants and eight immature plants prior to January 2021 would have their records automatically cleared. Those who receive expungements would be notified by mail.
It's not clear what will happen if Scott vetoes the legal cannabis sales bill. It passed the Senate with a veto-proof margin, but fell shy of that threshold in the House. The governor vetoed an earlier version of the noncommercial legalization bill in 2018 before negotiating changes with lawmakers that made him comfortable with signing a revised bill.
D.C. Expands Medical Marijuana Deliveries Amid Coronavirus And Shifts Regulatory Control To Alcohol Agency
Photo courtesy of Chris Wallis // Side Pocket Images.
Alabama House Approves Medical Marijuana Legalization Bill That Already Passed The Senate
The Alabama House of Representatives on Thursday approved a Senate-passed bill to legalize medical marijuana in the state.
After previously clearing two House committees last month, it passed the full chamber by a vote of 68-34.
The win came after opponents staged a lengthy filibuster on the floor earlier this week, drawing out the process by making a series of speeches and asking questions until the end of the day's session at midnight approached. Those stalling tactics did not continue on Thursday.
Sponsored by Sen. Tim Melson (R), the bill would allow people with qualifying conditions to access cannabis for therapeutic purposes. The full Senate approved the legislation in March.
To qualify for the program, patients would have to be diagnosed with one of about 20 conditions, including anxiety, sleep disorders, post-traumatic stress disorder and intractable pain. Regulators would not be able to independently add additional conditions, leaving that decision up to lawmakers in future sessions.
Prior to the vote on final passage, the House considered several floor amendments.
The body rejected proposals to place a limit of 10 milligrams of THC per dose for medical cannabis products, to remove depression as a qualifying condition and to enact a zero tolerance policy for drivers with THC in their systems. Another amendment that would have repealed the state program if marijuana is federally rescheduled, so that people would get medical cannabis from pharmacies instead of dispensaries, was also defeated.
Lawmakers did accept an amendment changing local control provisions from opt out to make it so that cities and counties would have to opt in to allowing medical cannabis businesses. They also made a change to name the bill after the deceased son of a lawmaker who previously sponsored medical marijuana legislation.
Because the Senate-passed measure has been revised in the House, it will have to go back to the the other chamber for additional consideration before being sent to the desk of Gov. Kay Ivey (R).
Melson is the same lawmaker who sponsored similar legislation that was approved by the full Senate last year but which later died without any House votes amid the coronavirus pandemic.
This latest proposal, SB 46, would establish an Alabama Medical Cannabis Commission to implement regulations and oversee licensing.
The House Judiciary Committee approved 10 amendments to the legislation during a hearing last month. For example, members agreed to scrap provisions providing reciprocity for out-of-state patients and reducing the percentage of marijuana tax revenue that would go to cannabis research from 30 to 15 percent.
—
Marijuana Moment is already tracking more than 1,100 cannabis, psychedelics and drug policy bills in state legislatures and Congress this year. Patreon supporters pledging at least $25/month get access to our interactive maps, charts and hearing calendar so they don't miss any developments.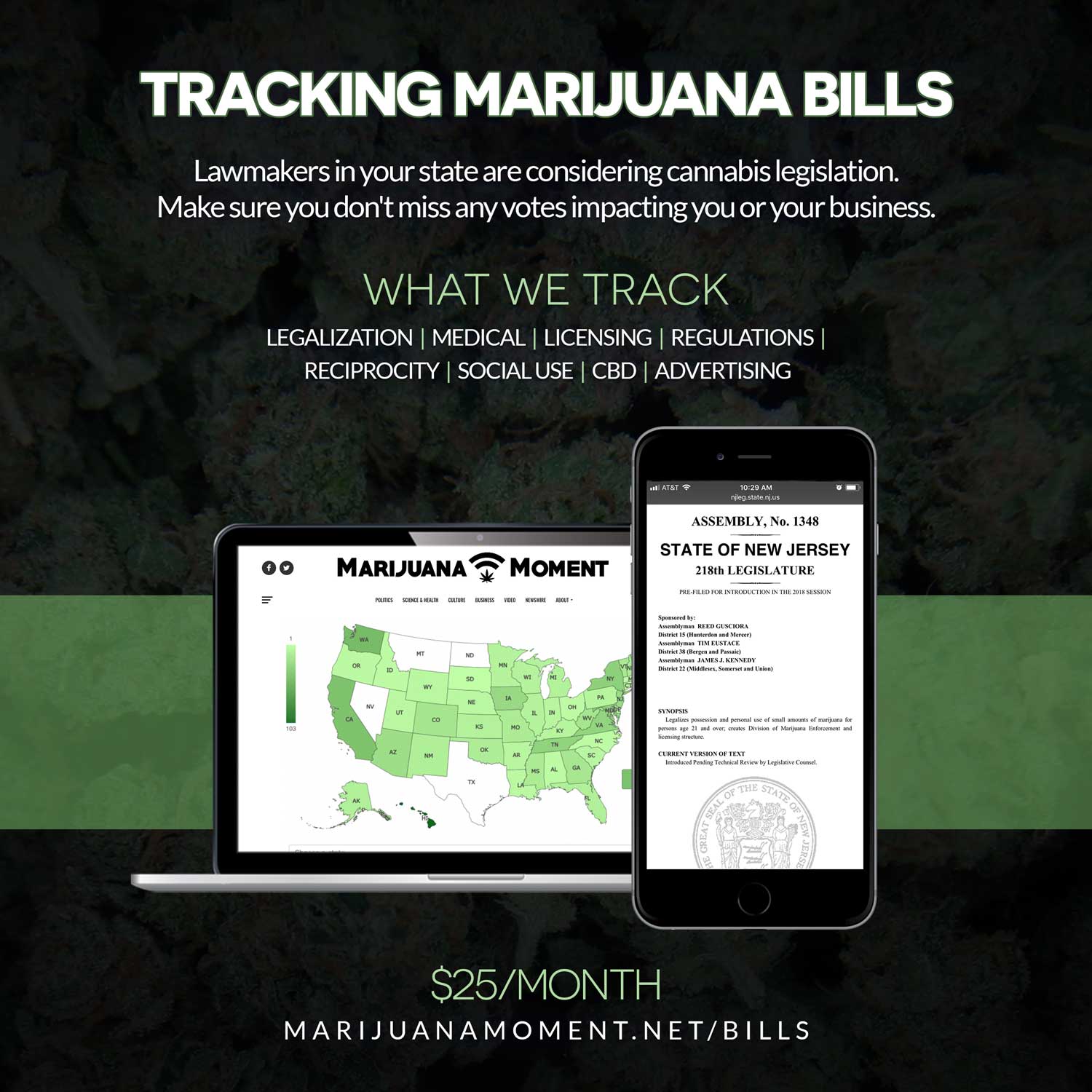 Learn more about our marijuana bill tracker and become a supporter on Patreon to get access.
—
Later, in the Health Committee, members approved a change that would add an annual registration fee for physicians who recommend cannabis. Another would give the state attorney general's office access to a patient registry database.
That panel further accepted an amendment to remove fibromyalgia and menopause from the list of qualifying conditions and another to expand the number of institutions that are eligible for grants to research marijuana. A revision to develop a uniform flavor for all cannabis products was also attached.
Additionally, an amendment was approved to require dispensaries to have 24-hour security cameras operating in their facilities.
Advocates say they're encouraged that medical cannabis reform is advancing in Alabama, but they've raised concerns about a number of aspects of the bill.
One problematic provision, advocates say, is that patients with chronic or intractable pain could only be recommended medical marijuana in cases where "conventional therapeutic intervention and opiate therapy is contraindicated or has proved ineffective."
The bill also prohibits raw cannabis, smoking, vaping and candy or baked good products. Patients would instead be allowed to purchase capsules, lozenges, oils, suppositories and topical patches.
Patients would be allowed to purchase and possess up to "70 daily dosages of medical cannabis." Under an amendment approved on the Senate floor, the maximum daily dose was reduced from 75 to 50 milligrams. However, the amendment's sponsor said it could be increased to 75 milligrams in some circumstances.
The revision also calls for a label on marijuana products to indicate that cannabis can cause drowsiness.
It also calls for a nine percent gross proceeds tax on medical marijuana sales.
Patients, caregivers and and medical cannabis businesses would receive legal protections under the proposal, preventing them from being penalized for activities authorized by the state.
For physicians to be able to recommend cannabis to patients, they would have to complete a four-hour continuing education course and pass an exam. The course would cost upwards of $500 and doctors would also be required to take refresher classes every two years.
Under the bill, regulators would be tasked with developing restrictions on advertising and setting quality control standards. Seed-to-sale tracking and laboratory testing would be mandated.
Other changes approved earlier in the Senate would add language to stipulate that gelatinous cannabis products cannot be sugar coated and insert provisions promoting good manufacturing practices and tamper-evident packaging.
Applications for cannabis business licenses would have to be accepted starting September 1, 2022 and then proceeded within 60 days.
The commission would be required to approve at least four cultivators, up to four processors, up to four dispensaries for the first year of implementation (more could be approved after that point depending on demand) and as many as five vertically integrated operators.
This bill's reintroduction had been greatly anticipated by advocates. The Senate approved a separate medical cannabis bill in 2019, but the House later severely compromised it. The legislation as enacted would not have legalized patient access; rather, it set up a study commission to explore the issue and make recommendations.
The commission came back with its report in December 2019, with members recommending that medical marijuana be legalized.
There has been additional pressure on the legislature to enact legalization given that voters in neighboring Mississippi approved a medical cannabis reform initiative during the November election.
Separately, the Alabama Senate Judiciary Committee approved a bill in March to decriminalize possession of up to two ounces of cannabis, making it punishable by a $250 fine without the threat of jail time. But the measure later failed a procedural motion on the Senate floor.
Kansas Lawmakers Approve Medical Marijuana Legalization Bill In Committee
Photo by davide ragusa on Unsplash.
Texas House Approves Psychedelics Research Bill As Marijuana Reform Measures Also Advance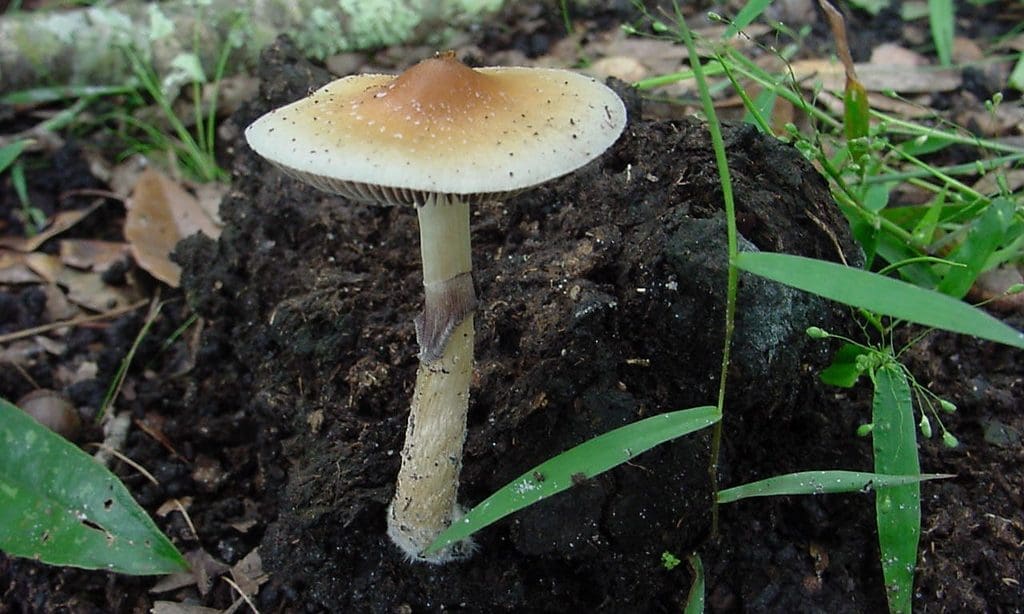 The Texas House of Representatives on Thursday approved to a bill that would require the state to conduct a study into the therapeutic potential of psychedelics like psilocybin and MDMA. This comes as numerous marijuana reform measures move through the legislature.
The legislation, sponsored by Rep. Alex Dominguez (D), passed by a vote of 134-12. It had advanced on second reading via a voice vote a day earlier. It now heads to the Senate.
The House Public Health Committee passed the bill with amendments last week. Members revised the measure to limit the scope of the state-funded study to focus on military veterans with post-traumatic stress disorder (PTSD), rather than a broader list of conditions attached to the initial bill.
"We lose about 6,000 veterans every year—and since 2001, we have lost 114,000 of our veterans to PTSD and suicide," Dominguez said on the floor before the second reading vote.
The legislation will do something that's "sorely needed, and that's taking a fresh look at what we can do to save the lives of our servicemen and women that have given their lives to this country," he said. "We can make a difference, and we can send a message to Washington that they need to be doing more."
The bill would require the state to study the medical risks and benefits of psilocybin, MDMA and ketamine for veterans in partnership with Baylor College of Medicine and a military-focused medical center. It was also amended to mandate a clinical trial into psilocybin for veterans with PTSD, in addition to a broader review of the scientific literature on all three substances.
—
Marijuana Moment is already tracking more than 1,100 cannabis, psychedelics and drug policy bills in state legislatures and Congress this year. Patreon supporters pledging at least $25/month get access to our interactive maps, charts and hearing calendar so they don't miss any developments.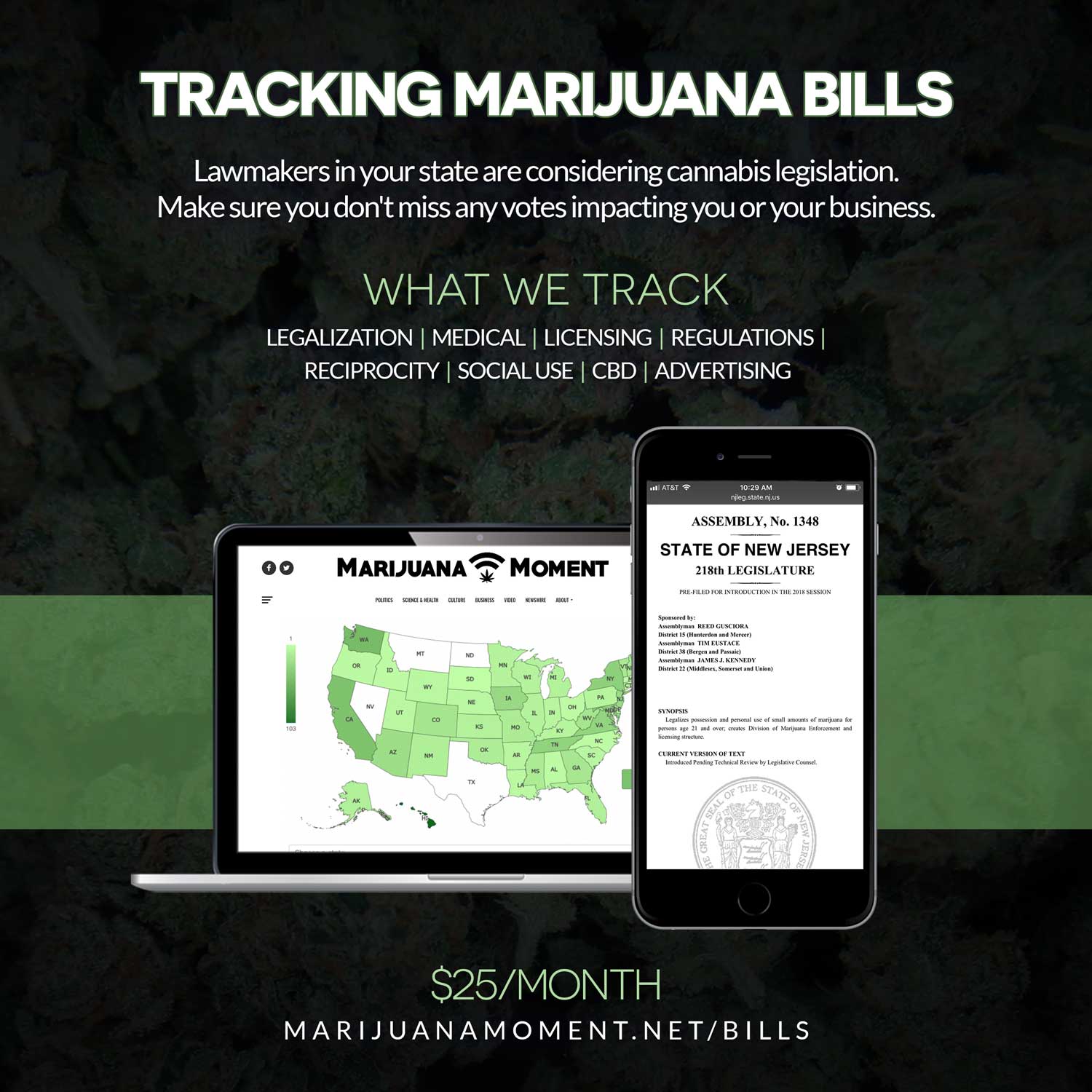 Learn more about our marijuana bill tracker and become a supporter on Patreon to get access.
—
The Health and Human Services Commission would have to submit quarterly reports on their progress, with a full report on the panel's findings be due by December 2024.
Former Gov. Rick Perry (R), who also served as U.S. energy secretary, has called on lawmakers to approve the psychedelics legislation.
This is the latest drug policy reform bill to move through the legislature this session.
Last week, the House approved a bill to decriminalize marijuana possession, sending it to the Senate. It would make possession of up to one ounce of cannabis a class C misdemeanor that does not come with the threat of jail time.
Texas lawmakers have also recently passed proposals to expand the state's medical marijuana program and reduce penalties for possessing cannabis concentrates.
The House approved a cannabis decriminalization bill in 2019, but it did not advance in the Senate that session.
Lawmakers last week also sent Gov. Greg Abbott (R) a bill to clarify that a positive marijuana test alone is not sufficient criteria for removing a child from their home.
On Tuesday, the House approved legislation that would make certain changes to the state's hemp program, including imposing rules related to the transportation and testing of consumable hemp products.
But most of these proposals face an uphill battle in the Senate, where it remains to be seen whether legislators will have the same appetite for reform or what kind of changes they might push for in any particular bill. Lt. Gov. Dan Patrick (R), who presides over the Senate, has killed prior efforts to enact cannabis reform in the state, raising questions about the prospects of far-reaching changes advancing in the chamber.
For example, shortly after the House approved a decriminalization bill in 2019, Patrick declared the measure "dead in the Texas Senate," stating that he sides with lawmakers "who oppose this step toward legalization of marijuana."
That same year, a spokesperson for the lieutenant governor was asked about a medical cannabis expansion bill and reiterated that he is "strongly opposed to weakening any laws against marijuana [and] remains wary of the various medicinal use proposals that could become a vehicle for expanding access to this drug."
That's all to say that, unless Patrick has a change of heart on the issue, there's still a risk that he could singlehandedly quash the reform measures. But other legislative leaders do seem to be warming on the policy.
House Speaker Dade Phelan (R) said during a Texas Young Republicans event in March that while he wouldn't be able to distinguish marijuana from oregano, he said, "I understand the issue."
The speaker said that he voted for a limited medical cannabis legalization bill during his freshman year in the legislature, and his support for the reform is partly based on the fact that he has a "sister with severe epilepsy, and small amounts of CBD oil makes a big difference in people's lives."
Phelan also noted that he was a "joint author—no pun intended" of cannabis decriminalization legislation last session.
"I was able to go back home and explain it, and it wasn't a big deal," he said. "To me, it's a reasonable criminal justice reform issue."
Texans' support for legalizing marijuana has grown significantly over the past decade, according to a poll released last month.
Sixty percent of state voters now back making cannabis legal "for any use," the University of Texas and Texas Tribune survey found. That compares to just 42 percent who said the same back in 2010.
And while Patrick's record on the issue is a source of concern for advocates, he and other legislative leaders have recently indicated that they anticipate more modest proposals to be taken up and potentially approved this session, particularly as it concerns expanding the state's limited medical cannabis program.
Patrick said flatly, "sure, that will be looked at this session" when asked about the prospect of expanding access to medical marijuana in January.
"We're always listening on the health issues, but we're not going to turn this into California," he said, "where anybody can get a slip from the doctor and go down to some retail store and say, 'You know, I got a headache today so I need marijuana,' because that's just a veil for legalizing it for recreational use."
Phelan said he thinks "the House will look at" reform measures this year, including bills to legalize for adult use. He said the lawmakers will likely "review those again, and some will get traction, some will not." However, the Senate remains an obstacle for comprehensive reform.
Legislators in the state prefiled more than a dozen pieces of cannabis legislation ahead of the new session. That includes bills that would legalize recreational marijuana, allow high-THC cannabis for medical use and decriminalize low-level possession of marijuana.
Don't Punish Universities That Study Marijuana, Bipartisan Lawmakers Urge In Letter To Congressional Leaders
Image courtesy of Kristie Gianopulos.
Don't Punish Universities That Study Marijuana, Bipartisan Lawmakers Urge In Letter To Congressional Leaders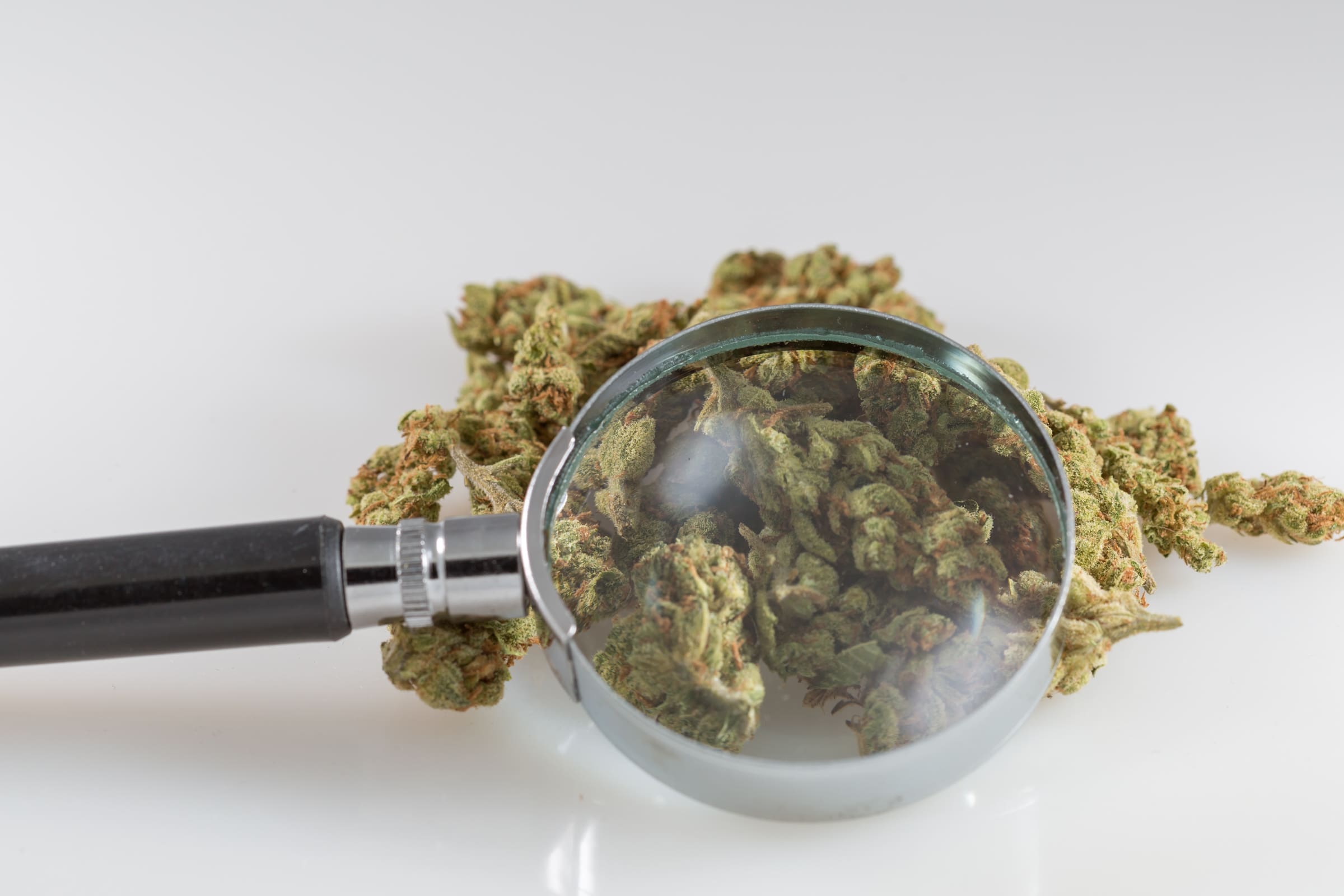 Universities that engage in cannabis research should not have to fear losing their federal funds just for doing science, a bipartisan coalition of lawmakers recently said in a letter to congressional leaders.
The letter, led by Reps. Joe Neguse (D-CO) and Kelly Armstrong (R-ND), requests that language be included in the base bill of forthcoming appropriations legislation stipulating that funds from the Department of Education cannot be withheld solely because a given institution is "conducting or is preparing to conduct research" into marijuana.
"The issue at hand is whether the federal government's prohibition of cannabis as a Schedule I controlled substance under the Controlled Substances Act (CSA) should be a basis for federal agencies to withhold funds from higher education institutions that seek to provide a base for cannabis-specific research," the letter, which was signed by 15 other lawmakers joining Neguse and Armstrong, states. "This risk is particularly worrying for institutions in those states and in the District of Columbia that have taken steps to legalize both the medicinal and recreational use of cannabis, and the majority of U.S. states that presently authorize and regulate the issue of medical cannabis by statute."
In states where cannabis is legal, universities should not be penalized for conducting research of it.

Read our letter 👇🏾👇🏾 pic.twitter.com/hJj4p04Iod

— Rep. Joe Neguse (@RepJoeNeguse) May 5, 2021
"Currently, there are a multitude of higher education institutions conducting a range of cannabis related research, including many in our districts, who prefer for future developments to occur through an accredited educational setting," it continues. "Formal research is especially important as more states legalize medical marijuana. We need medical professionals who are equipped with the knowledge and certification to discuss competently issues surrounding cannabis and health."
"Evidence-based research regarding cannabis ought to be encouraged in academic settings, not discouraged. Although many schools and universities have expressed an interest in conducting scientific and observational research on the cannabis plant, they remain hesitant to do so because of a fear of potentially losing eligibility to receive federal grants from the Department of Education… Our constitutional framework has afforded the whole nation the chance to allow states to differ on many matters of public policy, including cannabis. As a result, that same framework should be extended to the protection of research of cannabis at higher education institutions."
The lawmakers want leaders in the House Appropriations Labor, Health and Human Services, Education and Related Agencies Subcommittee to insert language into an upcoming spending bill that specifically protects colleges that allow marijuana to be researched at their institutions.
The proposed rider reads:
"None of the funds provided by this Act or provided by previous Appropriations Acts to the Department of Education shall be withheld from an institute of higher education solely because that institute is conducting or is preparing to conduct research on marihuana as defined in 21 U.S.C. § 802 (16)."
The subcommittee included a similar rider in an appropriations bill that was introduced last year and passed by the House, so it's not unlikely that it will do so again. That said, the Senate under Republican control did not follow suit last time and the language did not make it into final appropriations legislation that was signed into law. It remains to be seen if the new Democratic Senate will advance the cannabis provision this time.
Beside Neguse and Armstrong, signatories on the new letter are: Reps. Steve Cohen (D-TN), Salud Carbajal (D-CA), Ken Buck (R-CO), Earl Blumenauer (D-OR), Peter Welch (D-VT), Eleanor Holmes Norton (D-DC), Eric Swalwell (D-CA), Don Young (R-AK), Barbara Lee (D-CA), Dina Titus (D-NV), Diana DeGette (D-CO), Peter DeFazio (D-OR), Lou Correa (D-CA), Ted Lieu (D-CA) and Jared Huffman (D-CA).
Neguse, Armstrong and and 25 colleagues wrote a similar letter to House leadership in 2019, stating that "there are a multitude of higher education institutions conducting a range of cannabis-related research, including many in our districts, who prefer for future developments to occur through an accredited educational setting."
This is the second cannabis-related letter to be sent by congressional lawmakers to appropriators this session—and there's increased optimism among advocates that the requests will be honored given that Democrats now control both chambers of Congress and the White House.
Last month, a bipartisan group of legislators joined a sign-on letter urging leaders of a key committee to include provisions protecting all state, territory and tribal marijuana programs from federal interference in upcoming annual spending legislation when it is introduced.
That sign-on letter—led by Congressional Cannabis Caucus co-chairs Rep. Earl Blumenauer (D-OR) and Barbara Lee (D-CA), along with Reps. Tom McClintock (R-CA) and Eleanor Holmes Norton (D-DC)—notes the growing number of states that have legalized cannabis for medical or recreational purposes and argues that the Department of Justice should be barred from enforcing prohibition against citizens who comply with those local policies.
Read the letter on university protections for marijuana research below: 
Cannabis Research Letter by Marijuana Moment
Colorado Governor Signs Bill To Expand Medical Marijuana Access For Students In Schools