Marijuana Legalization Excluded From Draft 2020 Democratic Party Platform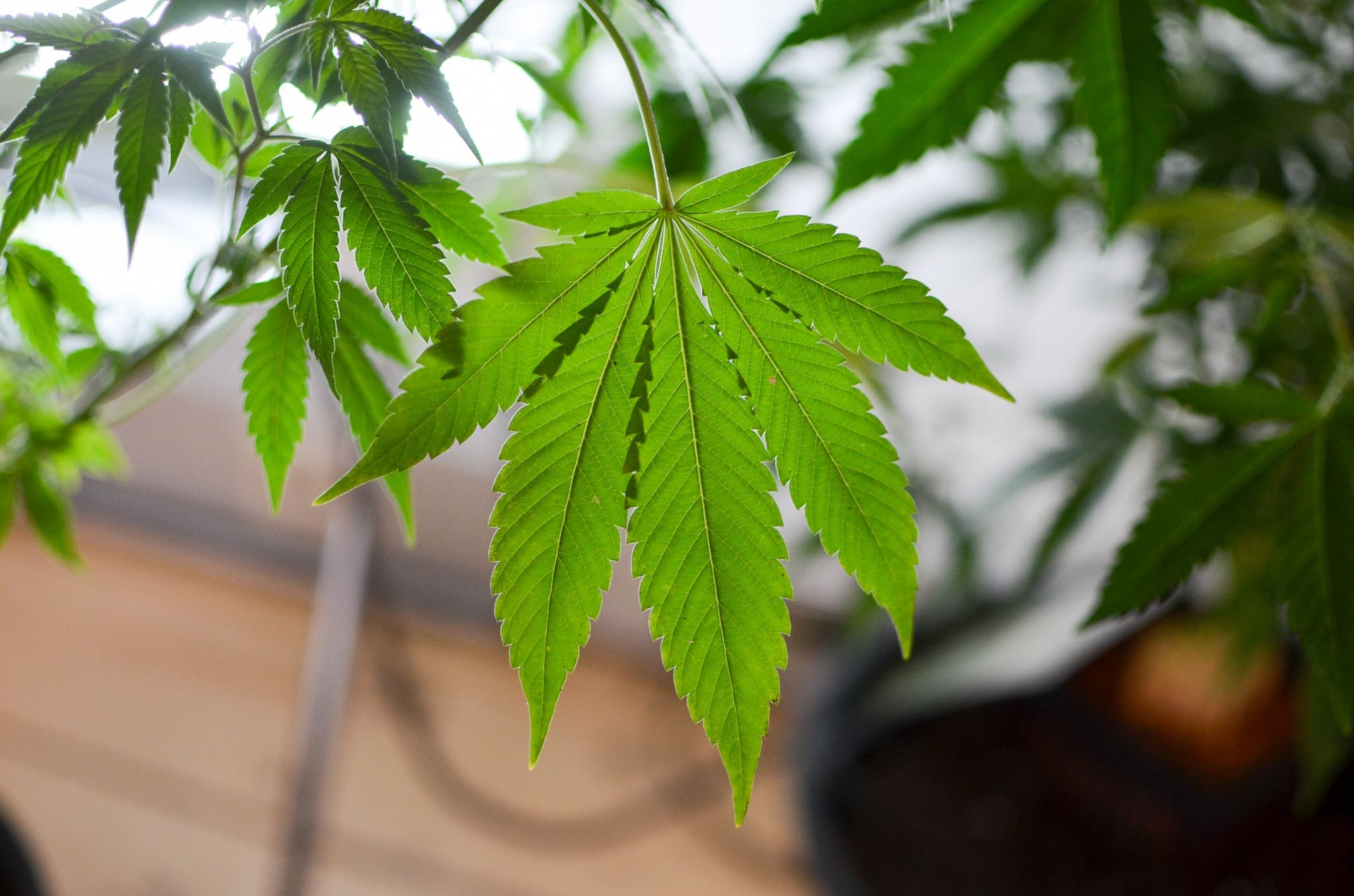 The Democratic National Committee's (DNC) platform drafting panel released an initial version of the party's formal policy positions this week, and when it comes to marijuana issues, it largely aligns with presumptive Democratic nominee Joe Biden's plan.
The draft platform calls for decriminalizing cannabis possession, automatic expungements of prior marijuana convictions, federal rescheduling through executive action, legalizing medical cannabis and allowing states to set their own laws. Like Biden, it stops short of endorsing adult-use legalization.
The language very closely echoes recommendations released earlier this month by criminal justice reform task force that Biden and former primary rival Sen. Bernie Sanders (I-VT) organized.
"Democrats will decriminalize marijuana use and reschedule it through executive action on the federal level. We will support legalization of medical marijuana, and believe states should be able to make their own decisions about recreational use. The Justice Department should not launch federal prosecutions of conduct that is legal at the state level. All past criminal convictions for cannabis use should be automatically expunged."
While the draft proposal currently excludes legalization, there's still a chance that it could be amended when a full platform committee meets on Monday. According to Politico, some progressive members of the panel are considering introducing amendments to back legalization.
The panel consists of about 180 members, including 25 who have been appointed by the DNC chairman. The rest of the members are selected based on the number of pledged delegates each candidate received. After the committee submits its revised version, it will be submitted for final ratification at the Democratic convention next month.
"Substance use disorders are diseases, not crimes. Democrats believe no one should be in prison solely because they use drugs," the draft document states. "And rather than involving the criminal justice system, Democrats support increased use of drug courts, harm reduction interventions, and treatment diversion programs for those struggling with substance use disorders."
The DNC in 2016 similarly adopted a plank asserting that "states should be laboratories of democracy on the issue of marijuana, and those states that want to decriminalize marijuana should be able to do so."
But it also seemed more open to broader changes, stating that the party supports "reforming our laws to allow legal marijuana businesses to exist without uncertainty."
The party explicitly stated in the earlier document that there should be a "a reasoned pathway for future legalization."
This year's draft platform doesn't say anything about taking steps to broader cannabis legalization and makes no mention of the marijuana industry.
Beyond cannabis, the drafting committee included a provision that argues it is "past time to end the failed 'War on Drugs,' which has imprisoned millions of Americans— disproportionately people of color—and hasn't been effective in reducing drug use."
"Democrats support policies that will reorient our public safety approach toward prevention, and away from over-policing—including by making evidence-based investments in jobs, housing, education, and the arts that will make our nation fairer, freer, and more prosperous," it says.
The platform document also discusses the opioid crisis specifically, which it says "has devastated American communities, and the Trump Administration has completely failed in its response, leaving millions of families desperate for help."
"Democrats will make medication-assisted treatment available to all who need it, and will require publicly supported health clinics to offer medication-assisted treatment for opioid addiction and approved treatments for other substance use disorders," the plank says. "We believe we must stop over-prescribing while improving access to effective and needed pain management."
"Democrats recognize that incarcerated people suffer from serious mental health and substance use disorders at higher rates than the general population, which is why we will support expanded access to mental health and substance use disorder care in prisons and for returning citizens. We will ensure no one is incarcerated solely for drug use, and support increased use of drug courts, harm reduction interventions, and treatment diversion programs for those struggling with substance use disorders."
The platform drafting committee talked about drug policy issues, including the dangers of discrimination against people with substance misuse disorders, during virtual meetings earlier this month.
Cook County, Illinois State's Attorney Kimberly Foxx appeared at one meeting and discussed her role in advancing marijuana legalization in Illinois, touting the law's expungements provision and characterizing the policy change as necessary to right the wrongs of the drug war.
The final 2016 Democratic platform cannabis plank was the result of debate and compromise between delegates aligned with Sanders, who supports legalizing marijuana, and those representing that year's presidential nominee, Hillary Clinton, who, like Biden, does not.
This year's full platform committee meeting will take place on Monday at 2:00 PM ET and will be streamed on the 2020 Democratic National Convention's YouTube channel.
Read the DNC platform drafting committee proposals on marijuana and other drug policies below:
Draft Democratic Platform by Marijuana Moment on Scribd
Photo courtesy of Philip Steffan.