Bipartisan Lawmakers Call On FDA To Clear A Path For CBD Companies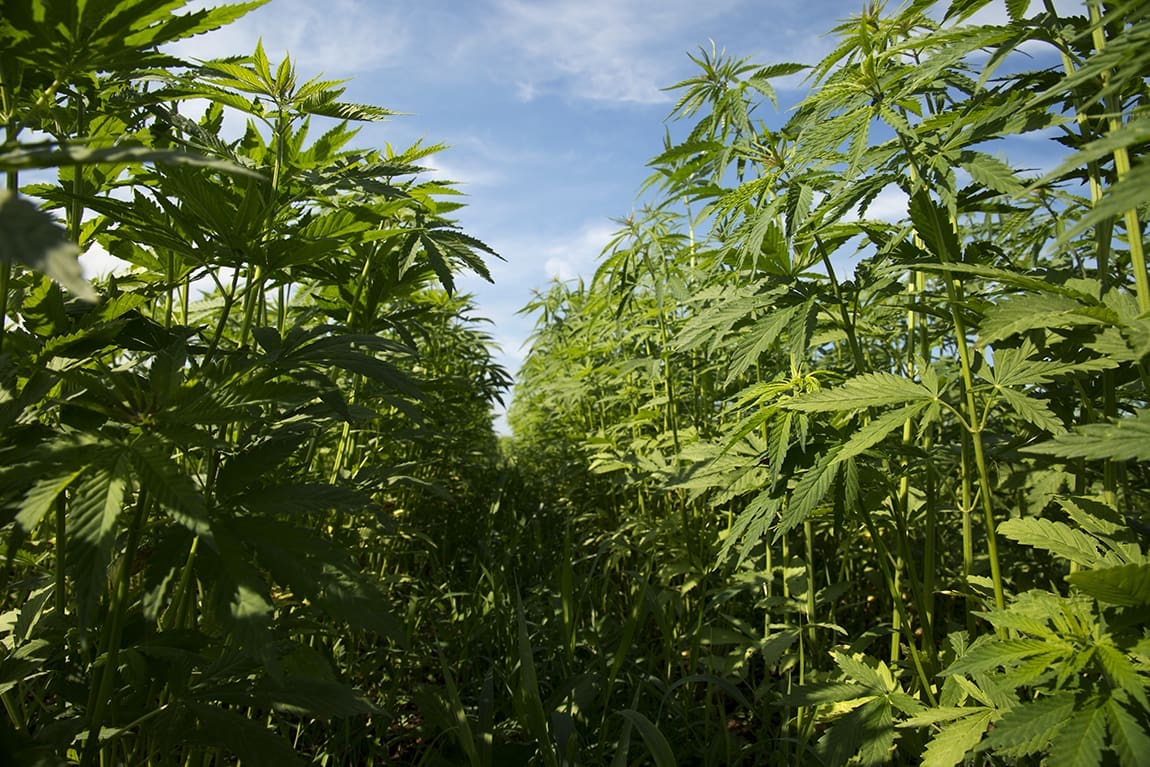 A bipartisan coalition of 26 House members sent a letter to the head of the Food and Drug Administration (FDA) on Thursday, urging the agency to provide a path for CBD products to be legally marketed.
The letter comes one week after Reps. Chellie Pingree (D-ME) and James Comer (R-KY) circulated a "Dear Colleague" request for signatures in support of the message.
"We appreciate FDA's proactive approach towards pursuing a legal pathway for the production and sale of hemp-derived products containing CBD, especially its convening of a stakeholder meeting on May 31, 2019 and the establishment of an internal Cannabis Working Group," the lawmakers wrote. "However, FDA's current regulatory posture on CBD has created significant regulatory and legal uncertainty for participants in this quickly evolving industry."
Across the country, hemp farming is growing rapidly, but current regulations for hemp-derived CBD are creating serious uncertainty for farmers and consumers alike.@KYComer and I wrote to @US_FDA asking for immediate fixes to CBD regulations: pic.twitter.com/c2xeBeXNIe

— Chellie Pingree (@chelliepingree) September 19, 2019
Signatories called on FDA to "promptly issue guidance announcing a policy of enforcement discretion that maintains FDA's current risk-based enforcement approach towards hemp-derived CBD products" and also "consider issuing an interim final rule, pending issuance of a permanent final rule, to establish a clear regulatory framework for CBD as a dietary supplement and food additive."
In other words, they're asking the agency to make clear that it is exercising discretion so that only the most serious violators—CBD companies that make over-the-top medical claims about their products, for example—are penalized while it develops final rules.
By putting into writing a discretionary policy, the lawmakers hope that banks will be more inclined to service CBD businesses and unleash the industry's economic potential.
Reps. Barbara Lee (D-CA), Ted Lieu (D-CA), Betty McCollum (D-MN), James McGovern (D-MA), Dan Newhouse (R-WA), Ed Perlmutter (D-CO), Mark Pocan (D-WI), Mike Rogers (R-AL), Tim Ryan (D-OH), Kim Schrier (D-WA), Peter Welch (D-VT) and Don Young (R-AK) are among those who signed the letter.
"Given the widespread availability of unregulated CBD products, growing consumer demand, and the expected surge in hemp farming in the near future, we believe that FDA must quickly act to provide legal clarity and to establish a regulatory framework that supports this exciting new opportunity," they concluded. "Regulatory certainty will allow the legal hemp industry to flourish while opening up exciting new economic opportunities for farmers and entrepreneurs in a way that protects consumers."
The Senate is paying close attention to CBD, too. Senate Majority Leader Mitch McConnell (R-KY) successfully inserted language into an agriculture spending bill report that urges FDA to issue enforcement guidelines for the hemp-derived compound. The Senate Appropriations Committee approved that legislation on Thursday.
Read the CBD letter to FDA below:
Pingree Comer Cbd Letter to… by Marijuana Moment on Scribd
Senate Report Slams Drug Scheduling System For Blocking Marijuana Research
Photo courtesy of Brendan Cleak.