Congress Should Pass Marijuana Legalization Bill Amid Coronavirus, Coalition Of Justice Groups Urges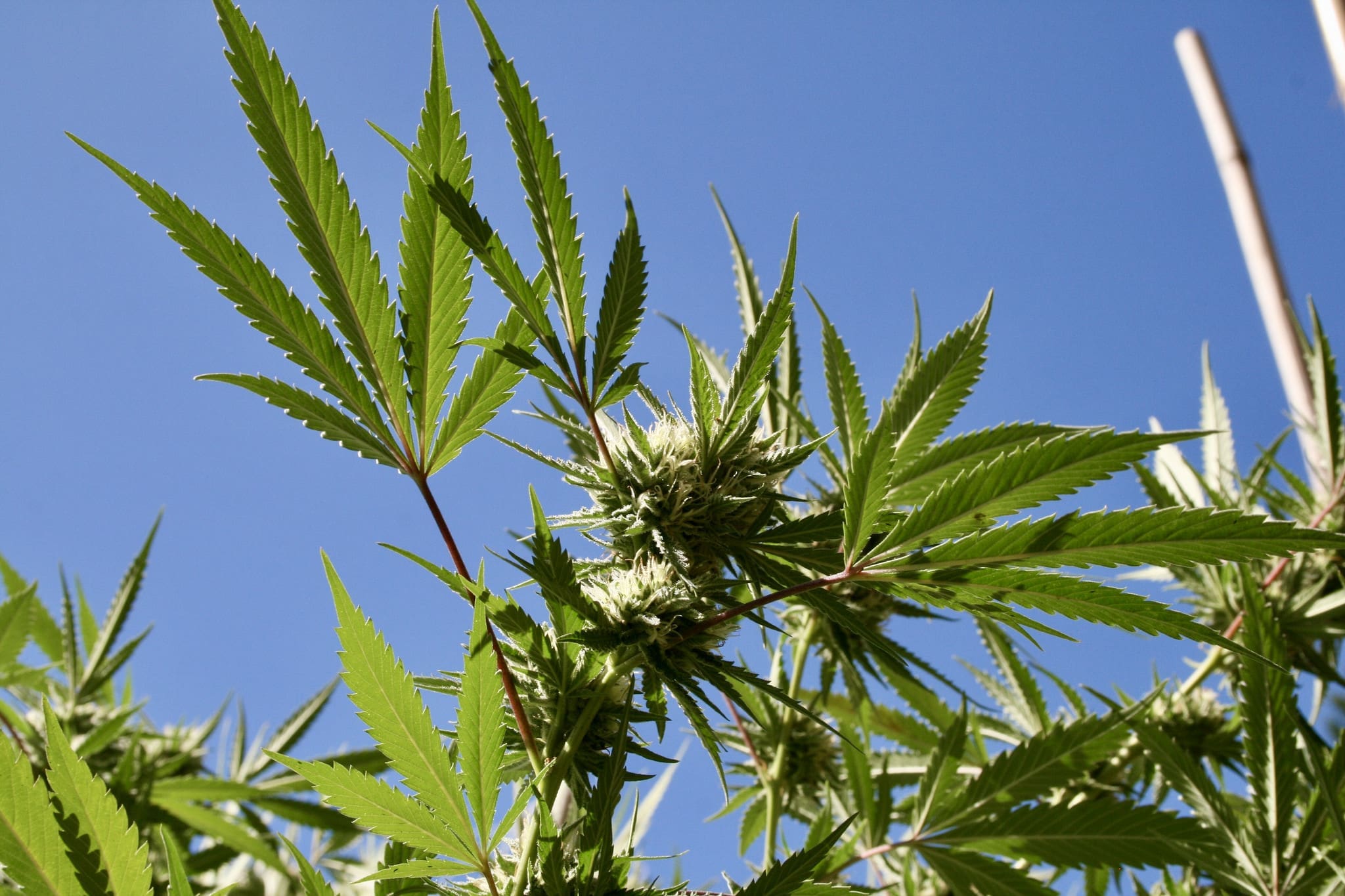 A coalition of civil rights and drug policy reform groups—including the ACLU, Human Rights Watch, Drug Policy Alliance and NORML—is circulating a letter to members of Congress, imploring them to sign onto a comprehensive marijuana legalization bill that places an emphasis on restorative justice.
Collectively known as the Marijuana Justice Coalition (MJC), the organizations said their request is especially urgent in light of the coronavirus pandemic and national protests over police brutality. Given these problems, "marijuana reform as a modest first step at chipping away at the war on drugs is more relevant and more pressing than ever before," they wrote.
The Marijuana Opportunity, Reinvestment, and Expungement (MORE) Act from Judiciary Chairman Jerrold Nadler (D-NY) "remains the most effective and equitable way forward," the letter states.
"In the face of COVID-19, the MORE Act is needed now more than ever before," the coalition, which also includes the Center for American Progress, Leadership Council on Civil and Human Rights and United Food and Commercial Workers International Union, wrote.
"Looking towards long-term economic recovery, we must remove barriers to employment for those who have lost jobs, create new businesses and employment opportunities to help replace those that have disappeared and that will not be coming back, and to raise billions of dollars in new tax revenue to off-set the devastating economic losses to state and local governments," they said.
The MJC members argued that the MORE Act would achieve that, partly through a five percent tax on cannabis sales at the manufacturer level. The bill "will ensure that the economic recovery effort is equitable and just," they wrote.
The legislation was approved by the Judiciary Committee last year, and it's been referred to several other committees that have yet to act on it and clear a path to the House floor. So far, it has amassed 76 cosponsors since its introduction.
Beyond the economic benefits of the reform, MJC said "federal descheduling and expungement will drastically reduce the burden of marijuana charges and arrests in the criminal justice system."
"This would help begin the long overdue reversal of mass incarceration in the U.S.—which is more timely than ever in the times of mass mobilizations for police reform and in the midst of the COVID-19 pandemic ravaging jails and prisons," the letter states. "The MORE Act focuses on creating community infrastructure and supports that diminish contact with the criminal justice system."
The bill would also create a pathway for resentencing for those incarcerated for marijuana offenses, as well as protect immigrants from being denied citizenship over cannabis and prevent federal agencies from denying public benefits or security clearance due to its use.
"We must take every possible action to reduce rates of arrests and incarceration in order to limit the spread of the virus and bring long overdue justice to communities plagued by marijuana overenforcement and racially biased policing," it continues. "The seismic circumstances brought by 2020 have demonstrated the pressing need for a legal marijuana industry grounded in equity, justice, and commonsense."
Other MJC members signing the new letter include the Immigrant Legal Resource Center, Lawyers' Committee for Civil Rights Under Law, National Association of Social Workers and Students for Sensible Drug Policy.
Rep. Earl Blumenauer (D-OR) made a similar call last month for the MORE Act's passage as part of the congressional conversation over policing reform.
He and Rep. Barbara Lee (D-CA) also led a "Dear Colleague" letter that month, asking members to "consider another crucial issue towards criminal justice reform: eliminating the failed prohibition on cannabis."
Read MJC's letter to members of Congress on the MORE Act below:
MJC Letter MORE Act Statement by Marijuana Moment on Scribd
Mitch McConnell Says Legal Hemp Industry Off To A 'Rocky Start'
Photo courtesy of Brian Shamblen.
DEA's Hemp Rule On THC Content Misinterprets Congressional Intent, Senators Say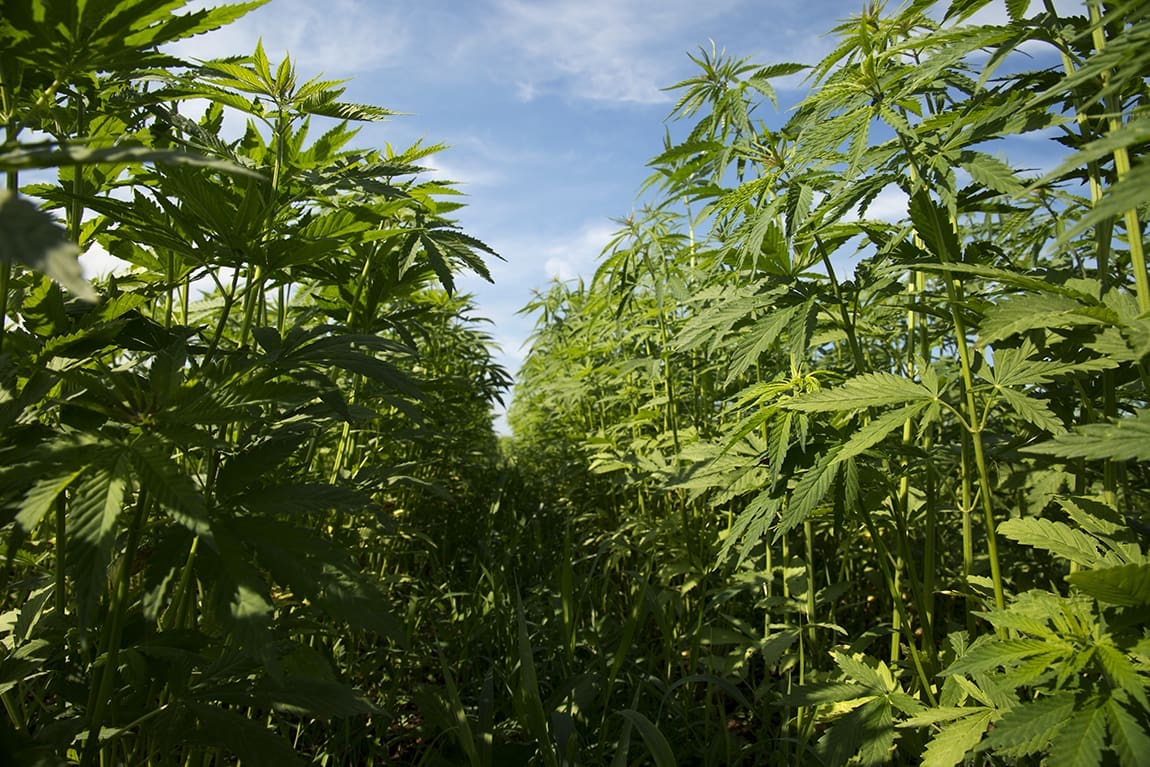 A pair of senators representing Oregon sent a letter to the Drug Enforcement Administration (DEA) on Thursday to demand changes to the agency's proposed hemp regulations.
This is the second congressional request DEA has received on the subject this week, with a group of nine House members similarly imploring a revision of a rule concerning hemp extractions on Tuesday.
DEA released an interim final rule (IFR) for the crop in August, and it said the regulations were simply meant to comply with the 2018 Farm Bill that legalized hemp and its derivatives. But stakeholders and advocates have expressed serious concerns about certain proposals, arguing that they could put processors at risk of violating federal law and hamper the industry's growth.
Sens. Ron Wyden (D-OR) and Jeff Merkley (D-OR) said in the new letter that despite DEA's claim that its IFR is only about compliance, the proposal "does significantly more."
"The IFR treats hemp as a Schedule I controlled substance at any point its THC content exceeds 0.3% THC," they said. "However, when Congress passed the 2018 Farm Bill, we understood that intermediate stages of hemp processing can cause hemp extracts to temporarily exceed 0.3% THC, which is why we defined hemp based on its delta-9 THC level."
"In effect, the IFR criminalizes the intermediate steps of hemp processing, which is wholly inconsistent with Congress's clearly stated purpose and the text of the 2018 Farm Bill," the letter states.
In other words, while Congress intended to legalize hemp extracts, businesses that produce the materials could find themselves inadvertently breaking the law and be subject to enforcement action if THC levels temporarily increase beyond 0.3 percent.
A public comment period on DEA's proposed rules closed on Tuesday. It saw more than 3,300 submissions, many of which focused on issues with the "work in progress" hemp THC issue.
Another issue identified by more than 1,000 commenters concerns delta-8 THC. The most widely known cannabinoid is delta-9 THC, the main component responsible for creating an intoxicating effect, but delta-8 THC from hemp is also psychoactive and is an object of growing interest within the market.
Because DEA's proposed regulations state that all "synthetically derived tetrahydrocannabinols remain schedule I controlled substances," some feel that would directly impact the burgeoning cannabinoid, as its converted from CBD through the use of a catalyst—and that could be interpreted as a synthetic production process.
In any case, it's not clear whether DEA deliberately crafted either of these rules with the intent of criminalizing certain hemp producers—but stakeholders and advocates aren't taking any chances.
The U.S. Department of Agriculture (USDA) has faced separate criticism over its own proposed hemp rules, though it has been more proactive in addressing them. Following significant pushback from the industry over certain regulations it views as excessively restrictive, the agency reopened a public comment period, which also closed this month.
USDA is also planning to distribute a national survey to gain insights from thousands of hemp businesses that could inform its approach to regulating the market.
Read the letter from Wyden and Merkley on DEA's hemp proposal below:
Wyden and Merkley letter on… by Marijuana Moment
South Dakota Governor Urges 'No' Vote On Marijuana Legalization Initiative In New Ad
Photo courtesy of Brendan Cleak.
USDA Releases, Then Rescinds, Hemp Loan Notice Following Congressional Action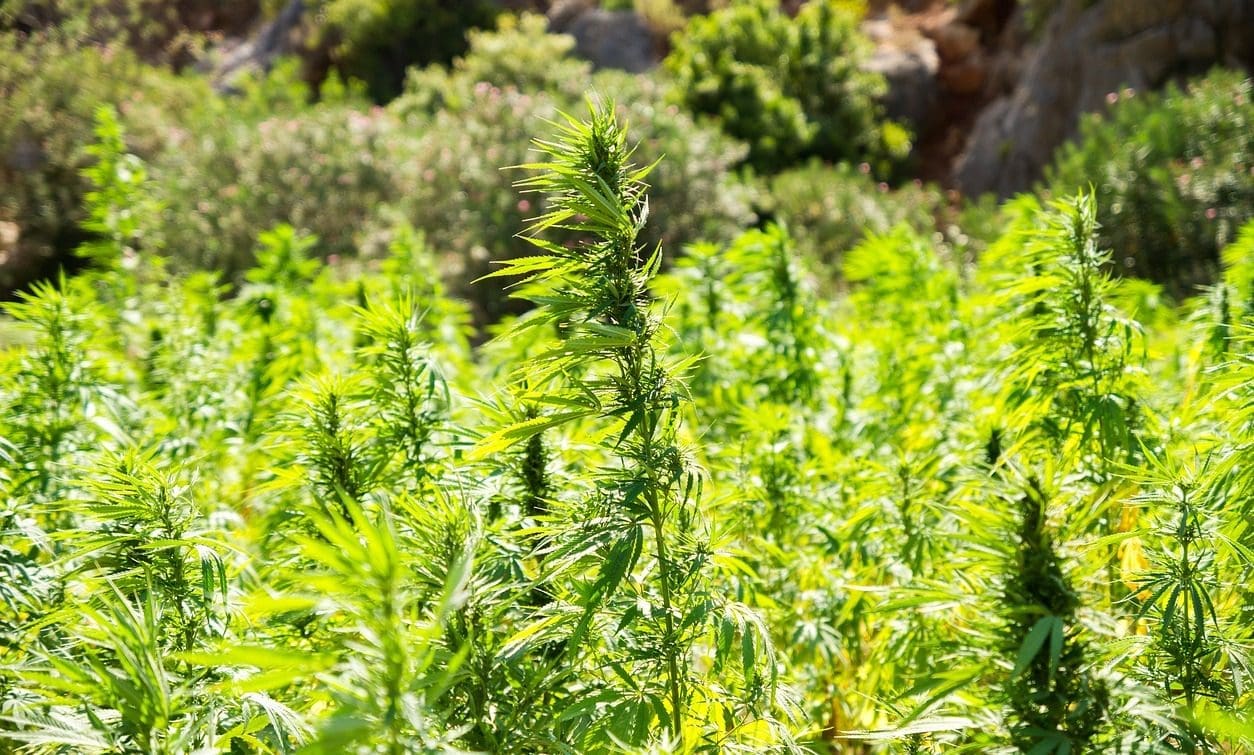 The U.S. Department of Agriculture (USDA) recently released—and then promptly rescinded—a notice on providing federal loans for hemp processors.
After the crop was federally legalized under the 2018 Farm Bill, USDA announced that regulations were being developed to offer direct and guaranteed loans to the industry. The federal agency unveiled those guidelines in April and then issued a new notice this month notifying applicants about the policy change ahead of the planned expiration of the earlier 2014 hemp pilot program.
The next day, however, it posted an "obsoleting notice" invalidating the prior document.
The new guidance "was developed with the understanding that operators would no longer be authorized to produce hemp under the 2014 Farm Bill Pilot Program," USDA said. However, because Congress approved a continuing resolution that extends the program until September 30, 2021, the loan policies are not currently applicable.
That pilot program extension came at the behest of numerous stakeholders, advocates and lawmakers who have been pushing USDA to make a series of changes to its proposed hemp regulations. As those rules are being reviewed and finalized, they said it was necessary to keep the 2014 program in place.
The president signed the continuing resolution late last month, so it's not clear why the notice on loan policy changes was released weeks later, which then necessitated a follow-up recision. But in any case, it's another example of the fluidity and challenges of rulemaking for the non-intoxicating cannabis crop following its legalization.
It stands to reason that the loan processes outlined in the now-invalid notice will likely be consistent with what's ultimately released next year, assuming the pilot program does expire then.
The primary rule change concerns licensing requirements for borrowers. After the 2014 regulations are no longer in effect, hemp loan applicants must be licensed under a USDA-approved state or tribal hemp program, or under the agency's basic regulations if the jurisdiction the business operates in has not submitted its own rules.
Borrowers who are not licensed to grow hemp will be considered in non-monetary default and any losses will not be covered. For direct and guaranteed loans, hemp businesses must have a contract with USDA's Farm Service Agency laying out termination policies and their ability to repay the loans.
As of this month, USDA has approved a total of 69 state and tribal hemp regulatory proposals—mostly recently for Illinois, Indiana, Michigan, New Mexico, Oklahoma and South Dakota. Illinois and Oklahoma were among a group of states that USDA had asked to revise and resubmit their initial proposals in August.
While the agency released an interim final rule for a domestic hemp production program last year, industry stakeholders and lawmakers have expressed concerns about certain policies it views as excessively restrictive.
USDA closed an extended public comment period on its proposed hemp regulations earlier this month. Its initial round saw more than 4,600 submissions, but it said last month that it was reopening the feedback period in response to intense pushback from stakeholders on its original proposal.
The federal Small Business Administration (SBA) said last month that the new 30-day comment window is too short and asked USDA to push it back, and it also issued a series of recommended changes to the interim final rule on hemp, which it says threaten to "stifle" the industry and benefit big firms over smaller companies.
All told, it appears that USDA is taking seriously the feedback it's received and may be willing to make certain accommodations on these particular policies. The department's rule for hemp is set to take effect on October 31, 2021.
In July, two senators representing Oregon sent a letter to Perdue, expressing concern that hemp testing requirements that were temporarily lifted will be reinstated in the agency's final rule. They made a series of requests for policy changes.
Senate Minority Leader Chuck Schumer (D-NY) wrote to Perdue in August, asking that USDA delay issuing final regulations for the crop until 2022 and allow states to continue operating under the 2014 pilot program in the meantime.
Sen. Cory Gardner (R-CO) also called on USDA to delay the implementation of proposed hemp rules, citing concerns about certain restrictive policies the federal agency has put forward in the interim proposal.
The senators weren't alone in requesting an extension of the 2014 pilot program that was ultimately enacted legislatively, as state agriculture departments and a major hemp industry group made a similar request to both Congress and USDA in August.
Amid the coronavirus pandemic, hemp industry associations pushed for farmers to be able to access to certain COVID-19 relief loans—a request that Congress granted in the most recent round of coronavirus legislation.
While USDA previously said that hemp farmers are specifically ineligible for its Coronavirus Food Assistance Program, that decision was reversed last month. While the department initially said it would not even reevaluate the crop's eligibility based on new evidence, it removed that language shortly after Marijuana Moment reported on the exclusion.
Meanwhile, USDA announced last week that it is planning to distribute a national survey to gain insights from thousands of hemp businesses that could inform its approach to regulating the industry.
Kamala Harris Touts 'Commitment' To Marijuana Decriminalization And Expungements Under Biden Administration
Photo courtesy of Pixabay.
New York Will Legalize Marijuana 'Soon' To Aid Economic Recovery From COVID, Governor Cuomo Says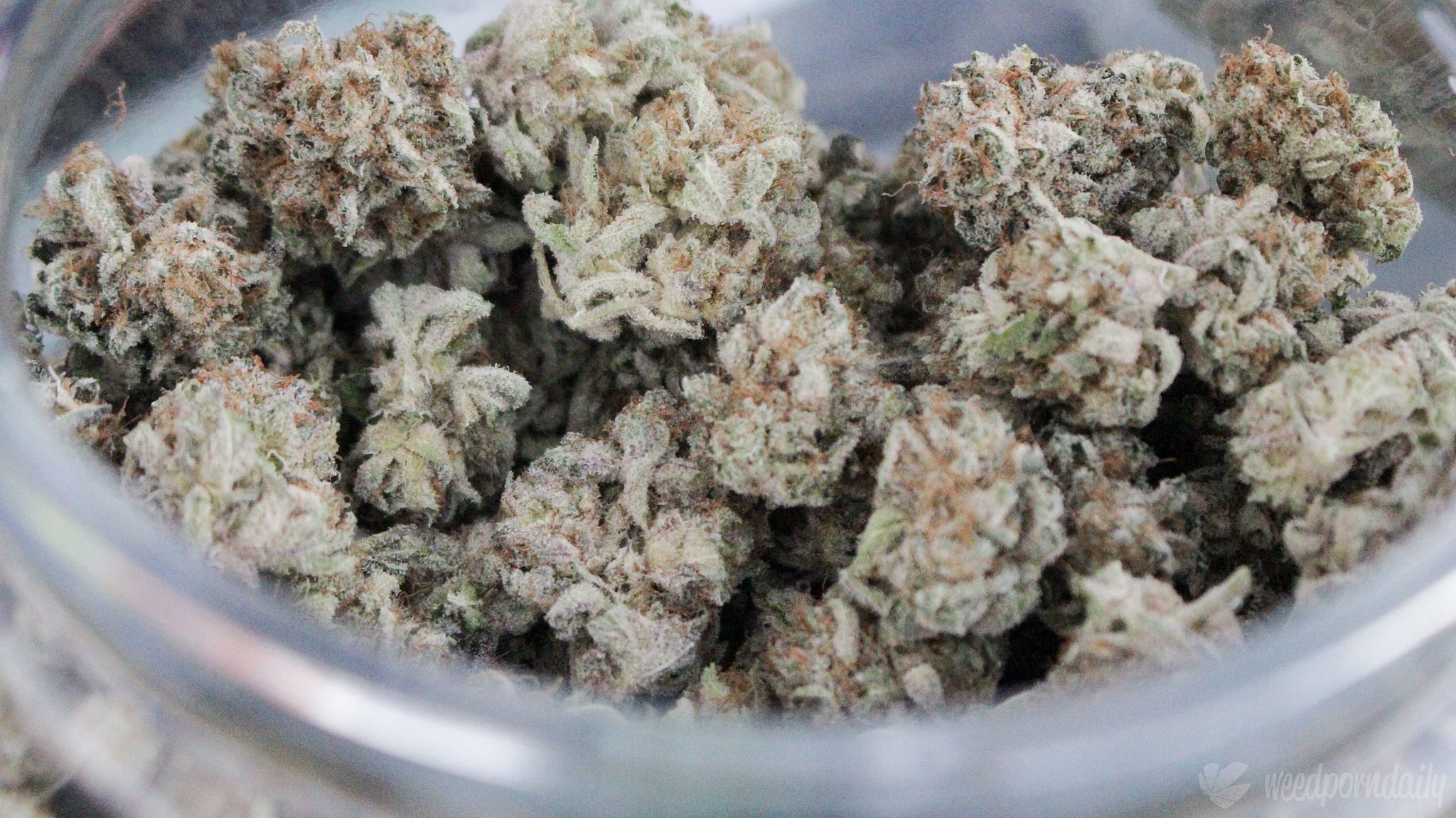 New York Gov. Andrew Cuomo (D) recently said that legalizing marijuana represents a key way the state can recover economically from the coronavirus pandemic.
During a virtual event last week to promote his new book on the state's COVID-19 response, the governor was asked when New York will legalize cannabis for adult use.
"Soon, because now we need the money," he said, according to a recording that was obtained by USA Today Network. "I've tried to get it done the last couple years."
"There are a lot of reasons to get it done, but one of the benefits is it also brings in revenue, and all states—but especially this state—we need revenue and we're going to be searching the cupboards for revenue," he said in remarks that will be released in full in a podcast in the coming weeks by Sixth & I, which hosted the event. "And I think that is going to put marijuana over the top."
Cuomo has included legalization in his last two budget proposals, but negotiations between his office and the legislature fell through both times, with sticking points such as how cannabis tax revenue will be allocated preventing a deal from being reached.
A top adviser of his said earlier this month that the plan is to try again to legalize cannabis in New York in early 2021.
"We're working on this. We're going to reintroduce this in our budget in January," he said. "We think we can get it done by April 1."
Cuomo was similarly asked about legalization as a means to offset the budget deficit caused by the pandemic in May.
While he said it's the federal government's "obligation as part of managing this national pandemic that they provide financial relief to state and local governments," he added that "I support legalization of marijuana passage. I've worked very hard to pass it."
"I believe we will, but we didn't get it done this last session because it's a complicated issue and it has to be done in a comprehensive way," he said.
The governors of New Jersey, New Mexico and Pennsylvania have also made the case that implementing a regulated marijuana program can help their states financially recover from the health crisis.
Cuomo indicated in April that he thought the legislative session was "effectively over" for the year and raised doubts that lawmakers could pass cannabis reform vote remotely via video conferencing amid social distancing measures.
Assembly Majority Leader Crystal Peoples-Stokes (D) made similar comments when asked about the policy in April, though she seemed to signal that she laid partial blame for the failure to enact reform on the governor prioritizing other issues during the pandemic.
In June, a senator said the legislature should include cannabis legalization in a criminal justice reform package, making the case that the policy change is a necessary step especially amid debates over policing reform. That didn't come to pass, however.
The New York State Association of Counties said in a report released last month that legalizing marijuana for adult use "will provide the state and counties with resources for public health education and technical assistance" to combat the pandemic.
Meanwhile, the state Senate has approved several modest marijuana reform bills in recent months.
The chamber passed a bill in July that broadens the pool of people eligible to have their low-level marijuana convictions automatically expunged. That was preceded by a Senate vote in favor of legislation to prevent tenants from being evicted solely because of their legal use of medical marijuana.
Thanks to a bill expanding cannabis decriminalization in the state that the governor signed last year, the New York State Unified Court System made an announcement last month outlining steps that people can take to clear their records for prior marijuana convictions.
Locally, a local law enacted in New York City this summer bans pre-employment drug testing for marijuana for most positions. It was finalized in July following regulators' approval of certain exemptions.
South Dakota Governor Urges 'No' Vote On Marijuana Legalization Initiative In New Ad
Photo courtesy of WeedPornDaily.