Colorado Sold Twice As Much Recreational Marijuana As Medical Cannabis Last Year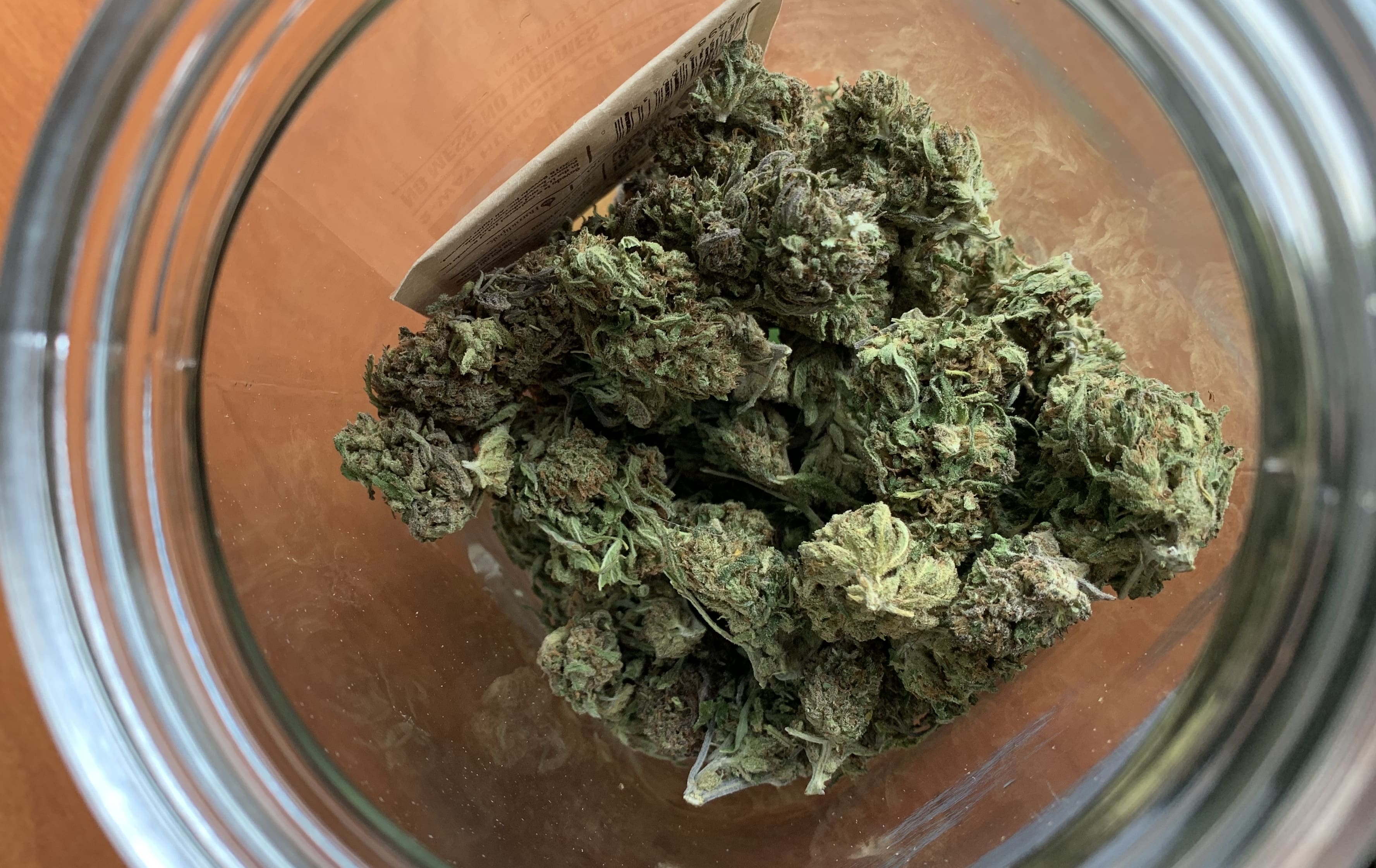 The share of legal marijuana sales in Colorado that came from the recreational market in 2018 significantly outpaced those from the medical market, according to an annual government report released on Monday.
In fact, there were about two times as many adult-use sales of flower compared to medical cannabis purchases—a new milestone for the state.
Colorado's Marijuana Enforcement Division (MED) said that 288,292 pounds of bud were sold last year for recreational purposes, while 147,863 pounds were sold to medical marijuana patients. For comparison, in 2017, recreational consumers purchased 238,149 pounds and 172,994 pounds were sold to patients.
That means the recreational-medical gap increased 73 percent in one year.
Overall, 436,155 pounds of cannabis were sold in 2018, compared to 411,143 pounds in 2017.
In part, the trend can be attributed to the ongoing expansion of Colorado's adult-use cannabis market since the state's first recreational shops opened in 2014. Medical cannabis sales were notably higher than recreational sales in that first year of implementation, with just 38,660 pounds coming from the adult-use market and 109,578 pounds being sold to medical patients.
Medical and adult-use sales were roughly even in 2016. But by 2017, recreational sales accounted for 58 percent of the market. And last year, they represented 66 percent of the market.
MED also found that licenses for recreational marijuana facilities increased by three percent (47 licenses) while medical business licenses declined by eight percent (77 licenses).
"Data collection continues to be a priority at the MED," Jim Burack, director of the program, said in a press release. "This ongoing analysis and compilation of industry information helps inform the public and contributes to our outreach efforts to stakeholders."
The report also showed that the adult-use market is the primary destination for individuals purchasing edibles. Eighty-six percent of edible sales came from recreational consumers. And from July-December 2018, 75 percent of cannabis plants were cultivated for adult use.
The market shift isn't unique to Colorado. An Associated Press analysis from June detailed how states across the country that have established recreational marijuana programs are seeing the number of medical patients decline as more consumers transition to the adult-use market.
That may be partially explained by individuals who sought out medical cannabis recommendations choosing not to renew their registration after recreational marijuana shops became available. To that point, a recent study found that many customers at recreational dispensaries are consuming cannabis for the same reasons that registered patients do, such as to alleviate pain and sleep issues.
The concern for some advocates, however, is that adult-use legalization could drive up prices for patients, or leave them with fewer product options tailored to therapeutic use as demand for high-THC products increases.
"When states pass adult-use legalization we are seeing many patients leave the strict controls of the medical programs," David Mangone, director of government affairs at Americans for Safe Access, told Marijuana Moment. "Patients must already pay out of pocket for cannabis, and any added cost like a registration fee for a medical card or renewal can make the process of obtaining medicine extremely burdensome and costly."
"States like Colorado must continue to provide adequate benefits to patients to ensure the medical program remains robust," he said.
Mangone added that "as states pass adult-use programs it is important that they continue to understand and appreciate the needs of patients."
"A common frustration for many is not what happens in terms of access to cannabis, but rather what happens in terms of access to specific products. Products and flower with a high-THC content have a wider market appeal, but may not necessarily benefit the existing medical market."
That said, one interesting finding from this latest MED report is that medical and recreational consumers alike seem increasingly interested in concentrates, with the units of such products sold to both nearly doubling from 2017 to 2018. Concentrates are sold at a much higher rate in the adult-use market, but the potent products evidently have growing appeal across the board.
Gov. Jared Polis (D) recently celebrated tax earnings from marijuana sales, touting the fact that the state has amassed more than $1 billion in cannabis revenue that has been allocated to various social programs.
And the marijuana market is continuing to evolve in state. Polis signed legislation in May allowing for home deliveries of cannabis products as well as social consumption sites.
The governor said last month at a conference with governors from around the country that the new delivery law could help mitigate impaired driving.
After Legalizing Marijuana, Colorado Saw 'Significant Decrease' In Opioid Prescriptions, Study Finds
Photo courtesy of Kimberly Lawson.