Colorado Governor Signs Bills To Allow Marijuana Home Delivery And Tasting Rooms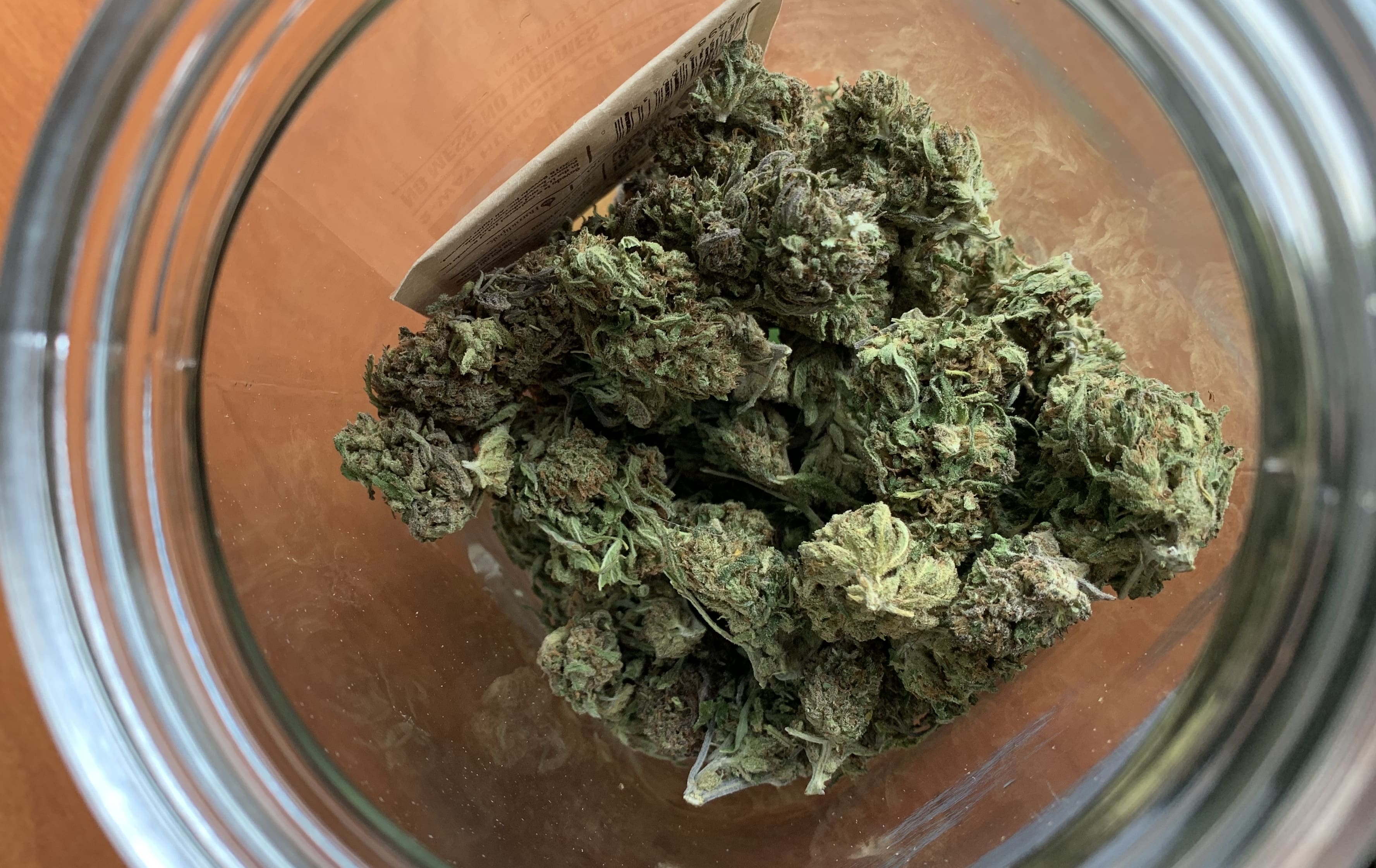 Colorado's legal marijuana market is getting a major upgrade, with the governor signing three bills on Wednesday to allow for cannabis tasting rooms, home delivery and out-of-state investments into the industry.
Gov. Jared Polis (D) was greeted with applause from reform advocates and industry representatives when he arrived for the bill signing ceremony. The pro-legalization governor made good on his pledge to support expanding the market with legislation that his predecessor rejected.
"It's now the law," Polis said after signing the bills.
The social consumption legislation will create a new license for cannabis retailers to sell marijuana products that could be consumed in a designated hospitality zone.
"Cannabis in Colorado has officially graduated from humble beginnings to now entering the final phase of normalization at the social level," Michael Eymer, founder of Colorado Cannabis Tours, said in a press release. "On behalf of my business partners, myself and my entire staff, we are overwhelmingly proud to be able to play a part in this historic transition."
Authorized medical cannabis shops will be able to deliver marijuana to patients starting in January 2020 under another bill. Recreational cannabis dispensaries will be able to make deliveries to adults 21 and older starting in January 2021.
The social use and delivery proposals require that local communities opt in before businesses will be allowed to offer those services.
The last piece of legislation "repeals the provision that prohibits publicly traded corporations from holding a marijuana license" under Colorado law. It also limits background checks on investors.
With the signings, Polis has again demonstrated that he's more amenable to the marijuana industry and willing to approve its expansion than former Gov. John Hickenlooper (D), who is now a 2020 Democratic presidential candidate.
He told Marijuana Moment in an earlier interview that he disagreed with Hickenlooper's decision to veto certain cannabis legislation and said he'd back those proposals if elected.
New York Governor Says Marijuana Legalization Remains A Top-10 Priority For 2019
Photo courtesy of Kimberly Lawson.