Colorado Activists Likely To Pursue 2022 Psilocybin Ballot Measure After Poll Shows Support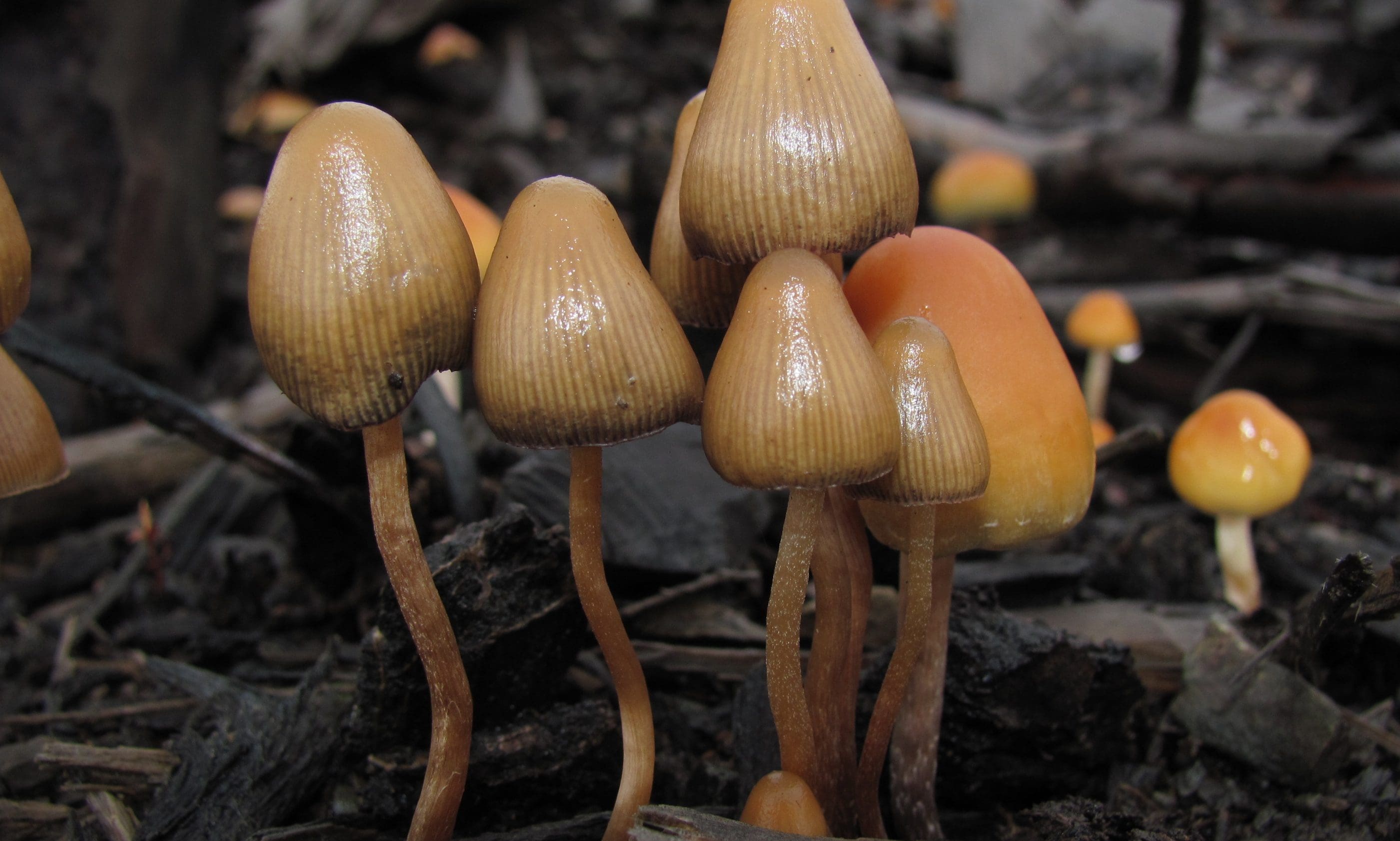 Half of likely Colorado voters would support a statewide measure to decriminalize possession of psilocybin mushrooms and establish a system of legal cultivation and sales of the psychedelic fungus, according to a recent poll that was shared with Marijuana Moment. And with that finding, activists are feeling emboldened to mount a campaign to put the policy change on the ballot in 2022.
About one year after Denver became the first city in the U.S. to decriminalize possession of so-called magic mushrooms, the survey shows that voters have an appetite to not only expand that policy across the state but also to go further by legalizing and regulating the supply chain and allowing medical professionals to facilitate access for people with depression, anxiety and other mental health issues.
Here's the language of a hypothetical ballot initiative that 500 likely voters in Colorado were asked to weigh in on: 
"Shall there be a change to the Colorado Revised Statutes concerning psilocybin mushrooms, decriminalizing sale and possession for personal use of psilocybin mushrooms by persons 21 and older; allowing qualified mental health providers to authorize access to psilocybin mushrooms for people with depression, anxiety and other qualifying conditions including terminal illnesses; enacting necessary fees and licenses for qualified medical facilities run by qualified owners; requiring the State to license and regulate the cultivation, processing and sales of psilocybin mushrooms as well as impose penalties for violations of such regulations; and requiring that a review panel appointed by the Governor report annually on the implementation of this revised statute?"
Fifty percent said they would back such a measure, including 29 percent who said they were a "strong yes." While advocates' discussions seem to have mostly focused on a prospective ballot initiative for decriminalizing possession and legalizing therapeutic access, the relevant language of the question supported by half of poll respondents appears to describe a broader regulated psilocybin program by providing licensing opportunities that don't explicitly reference medical use.
The poll, which was conducted by RBI Strategies & Research from March 17-19, additionally asked respondents about alternative language. A slim majority of likely voters—54 percent—said they would favor a proposal to decriminalize and legalize "certain natural remedies including psilocybin."
Also, the survey showed that most voters are in favor of decriminalizing "certain psychedelics" for individuals with qualifying medical conditions. "Over half said they favor decriminalization in those instances, with 31 percent strongly in favor," RBI said.
This isn't the first survey to show voter support for psychedelics reform. In Washington, D.C., 51 percent of respondents in a recent poll said they were in favor of a proposal to decriminalize a wide range of entheogenic plants. When they received additional information about the policy, support rose to 60 percent.
Public support for psychedelics reform is also evident in Oregon, where activists are working to place a therapeutic psilocybin legalization measure before voters this November. More than 135,000 signatures have been submitted for the initiative. The campaign needs 112,020 valid signatures from registered voters by July 2 to qualify.
This latest survey was sponsored by the national psychedelics reform group Society for Psychedelic Outreach, Reform and Education (SPORE), which was founded by the activist behind Denver's successful decriminalization initiative.
SPORE Executive Director Kevin Matthews spoke to Marijuana Moment about the poll findings and said there's a "high likelihood" reformers will pursue the policy change in 2022 in light of the assuring survey results.
The following interview has been edited for length and clarity.
Marijuana Moment: What does it say to you that 50 percent of Colorado voters are in favor of psilocybin reform? What does that say about the movement in this nascent state?
Kevin Matthews: It's tremendously encouraging that half of Coloradans support decriminalizing and regulating psilocybin mushrooms. The data also suggests that we have important work to do in terms of educating and informing Colorado residents of the potential of psilocybin, and how equitable access to mushrooms can have dramatic, positive effects in our neighborhoods.
The movement isn't really nascent. It's been shunned, avoided, ignored, or pushed to the edges of culture in the US for nearly 60 years and is now birthing into maturation. Given our history, it's no surprise that Coloradans support cognitive and bodily sovereignty, especially when it comes to the substances we use to broaden our horizons and heal individually and collectively.
MM: For activists in this space, what are the challenges that lie ahead in getting that number up to a more comfortable 55-ish percent to pursue a ballot measure?
KM: Challenges are simply opportunities, and the data shows that we have a ton of potential and work to do. Anyone who wants to advocate for psilocybin mushrooms in Colorado, according to the polling and medical data, can feel confident that their testimony will be met with curiosity—if not downright support—from Colorado residents.
We have a civic duty to inform Coloradans of the potential of psilocybin mushrooms to positively impact the health and mental wellness of those who are in-need, and discover how access to psilocybin mushrooms will dramatically transform our neighborhoods for the better.
MM: What can you say about any plans to pursue the ballot, and to what extent will this survey inform that decision?
KM: Any plans to pursue the ballot in Colorado must, at a minimum, 1) protect the rights of a person(s) to grow and gather psilocybin mushrooms for personal use, 2) protect the rights of a person(s) to gift psilocybin mushrooms to another person(s) for personal use, 3) protect the licensing of medical professionals who intend to offer psilocybin-assisted therapy, 4) protect the rights of qualified individuals to offer psilocybin-assisted services, and 5) remove psilocybin and psilocyn from the list of controlled substances in Colorado.
There is a high likelihood that a November 2022 ballot initiative will be pursued by proponents and activists in Colorado, and this survey is the first step in informing how we conduct our outreach and education to reach potential voters.
MM: Denver decriminalized psilocybin barely a year ago and yet support is already strong statewide. That wasn't the case with marijuana legalization, which was the product of decades of activism and outreach. Why do you think Colorado seems so ready to embrace this policy change that just recently entered the zeitgeist?
KM: "Colorado" means "colored red." To me that means that we're at the root, the base, of change. Coloradans are, by nature, radical folks and understand that living here means being dedicated to personal autonomy, family, and community. In that sense we have a ton of work to do, especially in our city centers, when it comes to psychedelics and we can realize that dedication with effort, education, and advocacy.
We embrace change by our very nature because we're rooted, and our roots are mycelial in nature.
Read the Colorado poll on psilocybin reform below:
March 2020 Psilocybin Memo … by Marijuana Moment on Scribd
Congressman Calls For Decriminalization Of 'Other Drugs' Beyond Marijuana In New Policing Reform Plan
Photo courtesy of Wikimedia/Mushroom Observer.