Canadian Officials Respond To Psychedelics Decriminalization Petition, Saying No Legal Changes Needed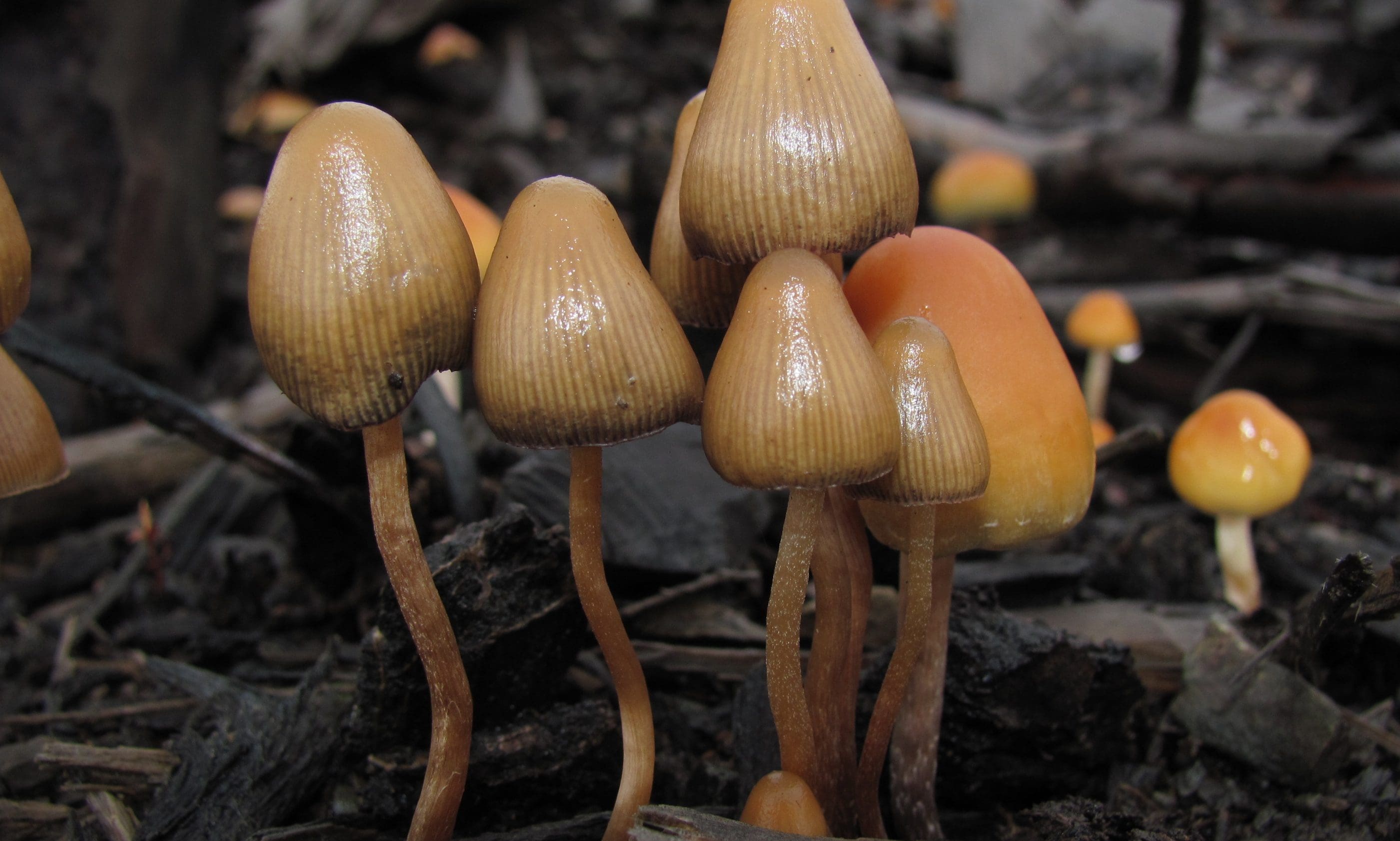 Top officials in the Canadian government have issued a formal response to a petition calling for the nationwide decriminalization of psychedelics, emphasizing in their reply that while the drugs remain illegal for most Canadians there are ways for some people to gain exemptions to legally consume them.
The substances must be studied further before sweeping reforms can be made, however, the government ministers said.
Nearly 15,000 Canadians signed onto an official petition on the House of Commons's website this summer calling on lawmakers to decriminalize entheogenic plants and fungi "when used for therapeutic practices, as adjuncts to medical care, for healing ceremonies or solitary spiritual growth and self-development."
The number of signatures greatly exceeded the threshold to trigger an official reply from the government, which was posted this week.
In addition to decriminalization legislation, the petition also pushes the government to respect historical and cultural traditions around psychedelics. It urges officials to "immediately discontinue enforcement of statutes or regulations that prohibit or impose onerous restrictions on informed adult use, growing, or sharing of any plant or fungi, where an established record of traditional use exists."
By passing the 500-signature goal, the petition qualified to be read before Parliament, and the government was obliged to respond within 45 days. The proposal was presented to the House of Commons on Sept. 30.
The government reply includes three statements, one each from the Ministers of Justice, Health, and Public Safety and Emergency Preparedness. While two of the statements acknowledge opportunities for individual exemptions under the Controlled Drugs and Substances Act (CDSA) for certain types of drug use, all three responses reiterate that the manufacture, possession and trafficking of psychedelics remain criminal acts.
The briefest of the three statements came from the Minister of Public Safety and Emergency Preparedness, whose reply was signed by M.P. Joël Lightbound acting as parliamentary secretary.
"The Royal Canadian Mounted Police (RCMP) is responsible for preventing crimes, investigating crimes, enforcing federal, provincial/territorial and municipal law, and keeping Canadians safe," it says. "They will continue to enforce existing statutes, including those that prohibit or impose restrictions on the manufacture, possession, and/or trafficking of controlled drugs and substances."
The other officials' replies repeat that the drugs are illegal under Canadian law and international drug conventions, but they note that existing law already contains some pathways to permitted use.
For mainstream therapeutic use, says the statement from the Minister of Health, signed by M.P. Darren Fisher, psychedelic drugs would need to pass the country's drug review process and receive authorization from Health Canada. "Another potential option to access products that have not yet been licensed for sale in Canada, and may still be under investigation, is through a clinical trial," the response says.
Given that existing laws and regulations "already provide a mechanism to access such organisms for medical or scientific purposes, or for reasons that are otherwise in the public interest (such as religious uses)," says the Health Minister's reply, "no amendments to the current legislation or regulations are required."
The lengthiest of the three statements came from Minister of Justice and Attorney General David Lametti. In his reply, Lametti noted that the Minister of Health has the power to grant exemptions from the CDSA "for medical, scientific, or other public interest purposes." The law "provides the Minister with very broad discretion in deciding whether or not to grant an exemption," he wrote.
As Lametti explains, those public interests include the protection of fundamental freedoms, such as the freedom of religion, expression and peaceful assembly. "In circumstances where a person's traditional use of plants and fungi containing a controlled substance would engage these protections," his reply says, "the Minister would be obligated to consider, and to proportionately balance, the relevant…protections with the public health and safety objectives of the CDSA."
In September, Canadian Health Minister Patty Hajdu granted permission to four cancer patients to use psilocybin mushrooms for end-of-life care.
Lametti also argued that the petition's broad decriminalization proposal would put Canada out of compliance with international drug conventions, including the 1971 UN Convention on Psychotropic Substances, which allow only narrow carveouts for traditional use.
"Generally, reservations must be circumscribed rather than broad and open-ended, such as those proposed in this petition," Lametti wrote. "That said, Canada is committed to the ongoing development of the scientific evidence base in relation to controlled substances and will continue to work within international forums to raise awareness of the impacts of drug scheduling on particular communities and traditional practices."
While the government responses don't signal any immediate reforms, supporters of decriminalization had previously acknowledged the non-binding petition was primarily symbolic. Its sponsor, MP Paul Manly of the Green Party, told Marijuana Moment in August that the petition process serves primarily as "expression of democratic will."
"We need to have serious discussions about what legislation looks like for decriminalization," he said at the time. "I'm actually in favor of full legalization and just taking the drugs out of the hands of organized criminals and regulating them properly. That's what the government's role should be, and this current form of trying to regulate through the Controlled Drugs and Substances Act and criminalization has not worked."
The group behind the petition, the Canadian Psychedelic Association, said when the petition was read before Parliament in September that entheogenic medicines "could be the crucial missing piece in healing epidemic rates of depression, anxiety, PTSD, and drug addiction while empowering people to realize greater wholeness, purpose and connection."
Reforms to psychedelics and other drug laws are picking up speed in Canada and elsewhere.
In the U.S. this month, Washington, D.C. voters approved a measure to decriminalize the possession of plant- and fungi-based entheogenic substances, while voters in Oregon passed two major drug reform initiatives: one decriminalizing the possession of all drugs and another legalizing psilocybin mushrooms for therapeutic use.
The measures were among several major cannabis and drug policy proposals on state ballots in the election. Voters approved each one by a significant margin.
In California, meanwhile, officials at both the state and local levels could soon consider decriminalization measures of their own. State Sen. Scott Wiener after the election that he'll pursue a statewide bill to decriminalize psychedelics in the state. Separately, activists in San Francisco are pushing local officials to make laws against entheogenic plants and fungi the jurisdiction's lowest law enforcement priority.
Activists in Washington State are also pushing to remove criminal penalties for all drugs, announcing a plan to pass aa bill in the state legislature next session.
"Arresting people for drugs is simply inhumane," Peter Zuckerman, campaign manager for Oregon's recently passed decriminalization initiative, said at a press conference about the Washington proposal. He predicted that voters in other states will favor reforms for the same reasons they did in Oregon: "The current approach to drugs is failing."
Biden's Marijuana Decriminalization Plan Is 'Not Enough,' Cory Booker Says In New Documentary
Photo courtesy of Wikimedia/Mushroom Observer