Canadian Government Approves Drug Decriminalization Pilot Program In British Columbia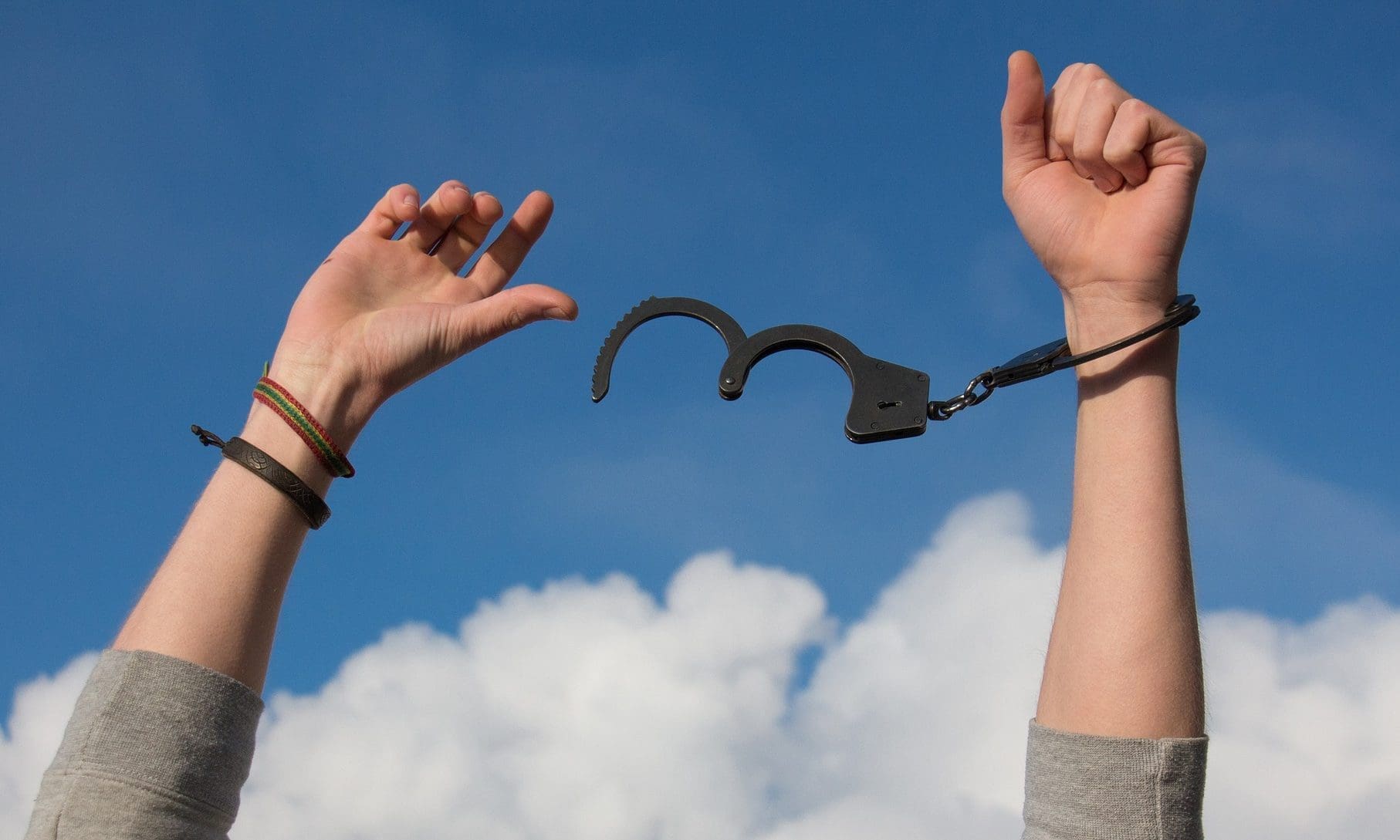 The Canadian federal government on Tuesday sanctioned a broad drug decriminalization experiment in one of the country's largest provinces, making it so police will not be able to make arrests, issue citations or even seize four currently illicit substances in cases of low-level possession.
It's a bold harm reduction policy that will take effect starting on January 31, 2023 and last until at least January 31, 2026 in British Columbia (B.C.), the fourth largest Canadian province by population.
The federal Minister of Mental Health and Addictions and Associate Minister of Health gave the green light to the three-year exception to the country's drug code, with the intent of destigmatizing substance misuse and encouraging treatment as an alternative to punitive criminal penalties for low-level possession.
Starting in 2023, people caught with up to 2.5 grams of certain illicit drugs—including opioids, cocaine, methamphetamine and MDMA—will not be criminalized. B.C. officials had propose setting the possession threshold to 4.5 grams, but the governments reached a compromise.
(2/4) The exemption granted from Jan. 31, 2023 to Jan. 31, 2026, means that adults 18+ in BC will no longer be arrested or charged for the personal possession of up to 2.5g of cocaine, meth, MDMA and opioids for personal use. Some exceptions apply. https://t.co/viHVKBtLja

— Health Canada and PHAC (@GovCanHealth) May 31, 2022
Officials said that the plan is to bring in a coalition of regulators, health professionals, people with experience with substance misuse and more to monitor the efficacy of the policy change over time.
"The shocking number of lives lost to the overdose crisis requires bold actions and significant policy change," Carolyn Bennett, federal Minister of Mental Health and Addictions and Associate Minister of Health, said in a press release. "I have thoroughly reviewed and carefully considered both the public health and public safety impacts of this request."
"Eliminating criminal penalties for those carrying small amounts of illicit drugs for personal use will reduce stigma and harm and provide another tool for British Columbia to end the overdose crisis," the official said.
The government stressed that controlled substances would not be legalized, per se. It's just a matter of taking an alternative approach to criminalization, which experts and advocates say does little to minimize overdoses and makes people suffering from addiction from seeking out treatment.
(4/4) Additionally, #GoC announced $11.78M in funding for 14 projects in BC to address and prevent substance related harms and to help save lives. https://t.co/SSP6cAOc3Q

— Health Canada and PHAC (@GovCanHealth) May 31, 2022
"Substance use is a public health issue, not a criminal one," Sheila Malcolmson, B.C.'s Minister of Mental Health and Addictions, said. "By decriminalizing people who use drugs, we will break down the stigma that stops people from accessing life-saving support and services."
The overdose epidemic has forced a conversation about what kind of strategies might more effectively drive down preventable deaths and raised international attention to the types of harm reduction services that advocates have been promoting. Canadian health officials and lawmakers are increasingly amenable to supporting policies such as increasing access to needle exchange programs and the overdose-reversal drug naloxone, for example.
"Decriminalizing possession of drugs is an historic, brave, and groundbreaking step in the fight to save lives from the poison drug crisis," Vancouver Mayor Kennedy Stewart said. "Today marks a fundamental rethinking of drug policy that favours healthcare over handcuffs and I could not be more proud of the leadership shown here by the Governments of Canada and British Columbia."
Today is a momentous day.

The agreement between the Governments of Canada and BC to #decriminalize possession of drugs is an historic, brave, and groundbreaking step in the fight to save lives from the poison drug crisis.

I could not be more proud.#cdnpoli #vanpoli pic.twitter.com/Z290uuo8Uy

— Kennedy Stewart (@kennedystewart) May 31, 2022
"Decriminalization marks a fundamental rethinking of drug policy that favours healthcare over handcuffs," he reiterated in a tweet. "And this is just a start. A ceiling, not a floor. We are only here today thanks to the tireless advocacy of people with lives experience. Thank you."
Thank you as well to all the advocates and experts who helped shape this work through the Mayor's Overdose Emergency Task Force.

They include @VancouverPD's @ChiefPalmer & @VCHhealthcare Chief Medical Health Officer Dr. Patricia Daly.

It's time to break the cycle & save lives.

— Kennedy Stewart (@kennedystewart) May 31, 2022
Vancouver in particularly has been at the cutting edge of promoting harm reduction policies, opening its first supervised consumption site where people can use currently illegal drugs in a medically supervised environment in 2003, for example.
Officials in other jurisdictions throughout Canada have also expressed interest in receiving a decriminalization exception from the federal government, but B.C. is the first to be approved.
Over in the U.S., while the Biden administration has stressed its interest in taking a public health approach to substance misuse issues and the overdose epidemic, implementing such programs has been slower to come, and many drugs remain strictly criminalized under federal statute with clear pathways for jurisdictions exceptions.
That said, the first supervised consumption sites did open in New York City late last year, with city officials highlighting the early results that they are already saving lives. The Justice Department under Trump sued a Philadelphia non-profit that previously tried to open such a facility, and while that litigation is still ongoing, there have been signals that the administration may take an open-minded approach.
Advocates said this month that talks with the Justice Department over the establishment of safe drug consumption sites have been "productive," prompting them to agree on another extension of the deadline for the Biden administration to make clear its stance in the Trump administration-initiated legal case concerning the harm reduction facilities.
"We believe that an eventual settlement will be part of the DOJ's approach to harm reduction and will clear a path for entities across the U.S. to provide overdose prevention services," the non-profit Safehouse said in a recent legal filing on the case.
That filing doesn't just say that the parties agreed to the extension; it also includes new language about the status of the discussions and the Justice Department's stated position on promoting harm reduction to mitigate the overdose crisis.
The parties are "addressing a novel and complex subject matter," the joint filing from the government and Safehouse's attorneys says, also adding that the talks "continue to be productive."
The filing references a February statement from DOJ regarding its ongoing work in "evaluating supervised consumption sites, including discussions with state and local regulators about appropriate guardrails for such sites, as part of an overall approach to harm reduction and public safety."
"Those discussions have continued, and the United States believes additional time is necessary to permit careful consideration of the government's harm reduction and public safety goals," the recent scheduling order says.
A poll released in April found that a majority of Americans (64 percent) support allowing safe consumption sites.
While the Biden administration has yet to take a specific position on policy proposals to authorize safe consumption facilities, the National Institutes of Health (NIH) put out a pair of requests for applications (RFAs) in December for an effort that will provide funding for efforts to investigate how that and other harm reduction policies could help address the drug crisis.
National Institute on Drug Abuse (NIDA) Director Nora Volkow has repeatedly expressed concerns about the harms caused by the criminalization of drug possession, and she told Marijuana Moment in an interview last year that she is open to continuing to explore "how these support systems as a community can help people, for example, engage in treatment, how they can prevent them from getting infected from HIV and how they can prevent them from overdosing and dying."
Activists in several cities have attempted to establish harm reduction centers in recent years, citing promising results from programs that have been put into place in other countries like Canada and Australia.
In October, the Supreme Court rejected a request to hear a case on the legality of establishing the Safehouse facilities, but the case is still before a lower federal court.
The White House drug czar, Rahul Gupta, recently said that it's critical to explore "any and every option" to reduce overdose deaths, and that could include allowing safe consumption sites for illegal substances if the evidence supports their efficacy.
The Office of National Drug Control Policy (ONDCP) director previously said that he couldn't talk about the harm reduction centers due to the ongoing litigation related to Safehouse, but he seemed more open to the possibility in an interview with CNN late last year.
The secretary of the U.S. Department of Health and Human Services (HHS), Xavier Bacerra, also recently signaled that the Biden administration would not move to block the establishment safe injection sites, stressing that "we are literally trying to give users a lifeline."
But a department spokesperson later walked those remarks back, stating that "HHS does not have a position on supervised consumption sites" and the "issue is a matter of ongoing litigation." In any case, it would be up to DOJ to decide whether to pursue operators of the facilities under the Controlled Substances Act.
Bacerra was among eight top state law enforcement officials who filed an amicus brief in support of the Safehouse's safe injection site plan when he served as California's attorney general.
A coalition of 80 current and former prosecutors and law enforcement officials—including one who is Biden's pick for U.S. attorney of Massachusetts—previously filed a brief urging the Supreme Court to take up Safehouse's safe consumption case.
While New York City is the first to open the harm reduction centers, the governor of Rhode Island did sign a historic bill in July to establish a safe consumption site pilot program.
Massachusetts lawmakers advanced similar legislation last year, but it was not ultimately enacted.
A similar harm reduction bill in California, sponsored by Sen. Scott Wiener (D), was approved in the state Senate in April, but further action has been delayed, though a committee hearing is expected next week.
Minnesota Democratic Operatives Accused Of Plotting To Change Marijuana Party Name To 'MAGA' Party To Siphon GOP Votes