White House Drug Czar Open To Safe Consumption Sites For Illegal Substances Amid Overdose Crisis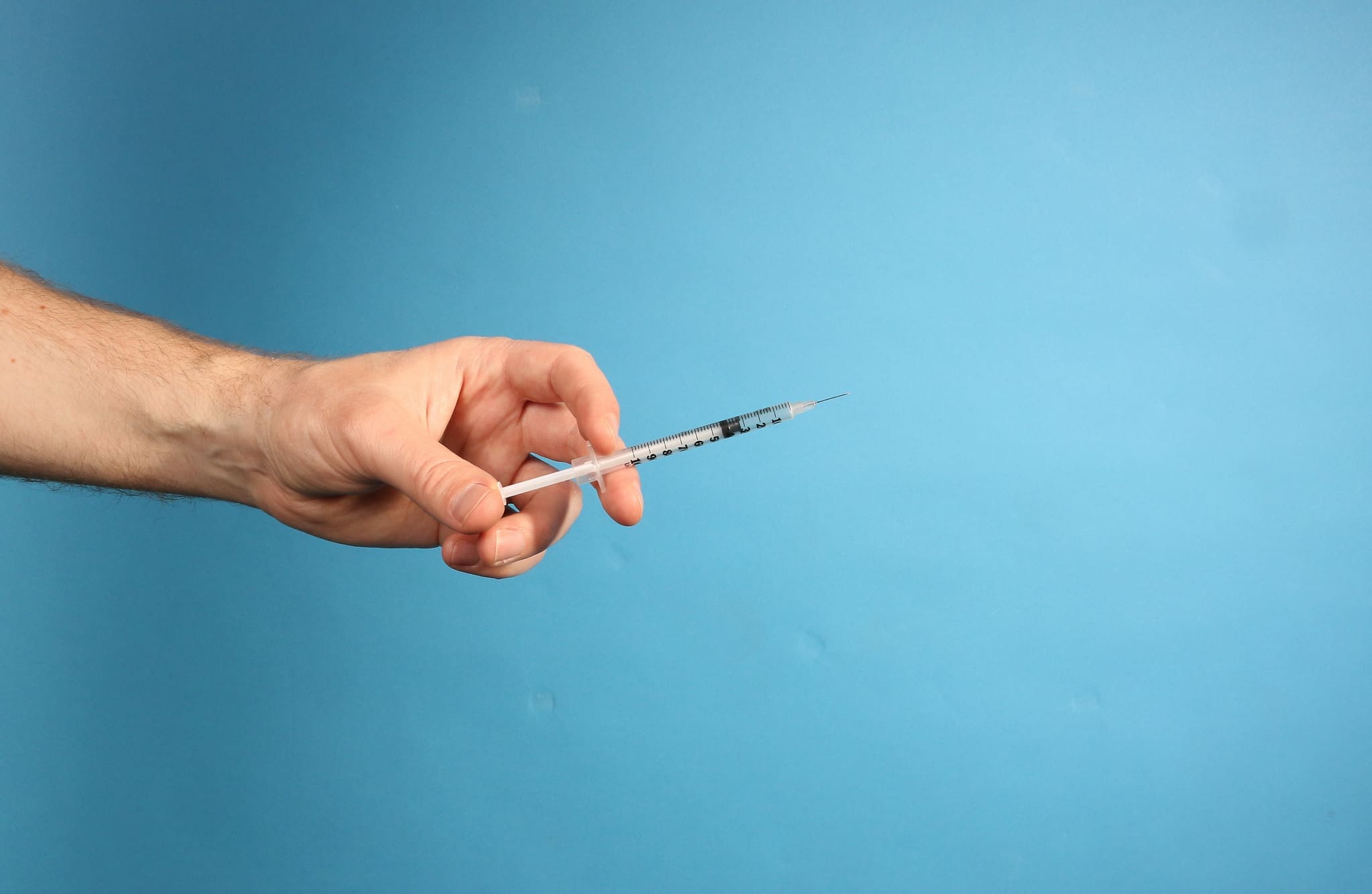 The White House drug czar says it's critical to explore "any and every option" to reduce overdose deaths, and that could include allowing safe consumption sites for illegal substances if the evidence supports their efficacy.
Top health officials have been promoting harm reduction in the Biden administration, but there's generally been a lack of specificity when it comes to safe injection sites where people can use currently illicit drugs in a medically supervised environment and get access to treatment resources.
Rahul Gupta, director of the Office of National Drug Control Policy (ONDCP), previously said that he couldn't talk about the harm reduction centers due to ongoing litigation related to a Philadelphia nonprofit that faced a legal challenge after attempting to open such a facility. But in a new interview that aired on Wednesday with CNN's Sanjay Gupta—the two men are not related—he appeared more open to the possibility.
The drug czar was asked about the historic opening of the first two safe consumption sites in New York City late last month and whether it's something he supports.
A record 100K+ deaths from drug overdoses in a one year period, much of it from fentanyl. I spoke with @POTUS's new drug czar @DrGupta46 exclusively about how he plans to change that trajectory with a shift in thinking. Some of his ideas may surprise you. pic.twitter.com/y8Vc3LBDY5

— Dr. Sanjay Gupta (@drsanjaygupta) December 9, 2021
"I would be interested in looking at the science and data behind all of the emerging harm reduction practices," Gupta said. "We want to learn and we want to make sure that every possible door that we can open up to help people connect them to treatment is available to us."
"If you're looking to save lives, and you've reached a historic precedent levels of deaths, you cannot avoid looking at any and every option in order to save those lives."
"We are seeing a crisis for which harm reduction is going to have to be one of the very important tools in our toolbox and for that very reason that this administration has made harm reduction for the first time part of its federal policy," Gupta, who previously played a key role in overseeing the implementation and expansion of West Virginia's medical marijuana program and also worked for a major cannabis business last year, said.
While still somewhat vague on the administration's specific policy on safe injection facilities, Gupta's comments signal an openness to the novel harm reduction intervention. And although it's only been a week since New York City's centers opened, it's notable that the Justice Department so far has not intervened.
Part of the reason the overdose prevention facilities are controversial in the U.S. is because a so-called federal "crack house statute" makes it a felony to use a location for the manufacturing, distribution or consumption of controlled substances.
Under the Trump administration in 2019, DOJ sued to block the Philadelphia nonprofit, Safehouse, from opening its own safe injection site. In October, the Supreme Court rejected a request to hear a case on the legality of establishing the facilities.
Also on Wednesday, The Philadelphia Inquirer's Abraham Gutman also asked U.S. Department of Health and Human Services (HHS) Secretary Xavier Becerra about safe consumption facilities during a briefing on new federal harm reduction grants.
The official was asked about his prior support for the harm reduction centers and whether he's spoken with the Justice Department about issuing guidance on the topic. He replied that he "can't address your specific question at this time because of ongoing litigation." The Supreme Court declined to hear the case, but it is still being pursued in the U.S. Third Circuit Court of Appeals.
Secretary Becerra told me on supervised injection sites: "I can't address your specific question at this time because of ongoing litigation… The administration is also looking at ways to support research on the clinical effectiveness of emerging harm reduction practices." pic.twitter.com/rvqFg5FFCw

— Abraham Gutman (@abgutman) December 8, 2021
"The administration is also looking at ways to support research on the clinical effectiveness of emerging harm reduction practices, so we want to be able to see that in real world settings, as we've noted in our first year drug policy priorities," Becerra said. "I hope to be able to give more detail in the future."
He also said in prepared remarks that, "for decades, our society tried to stigmatize and punish those with addiction—but we know the so-called 'War on Drugs' was actually just a 'War on People.'"
"Stigma doesn't save lives. Stigma induces silence, secrecy, and fear," he said.
Becerra was among eight top state law enforcement officials who filed an amicus brief in support of the Safehouse's safe injection site plan when he served as California's attorney general. And he did recently signal in an earlier interview that the Biden administration would not move to block the establishment safe injection sites, stressing that "we are literally trying to give users a lifeline"—though a department spokesperson later sought to walk back those remarks.
Gupta's comments on safe consumption facilities was all the more interesting considering that he's faced criticism from advocates over his harm reduction record.
As commissioner for the West Virginia Department of Health and Human Resources Bureau for Public Health, he oversaw the decertification of a syringe access program that was designed to mitigate the spread of diseases like HIV and offer resources to people with substance misuse disorders.
As the national conversation around drug policy and substance misuse continues to evolve, support for harm reduction centers has expanded outside of traditional advocacy circles.
A coalition of 80 current and former prosecutors and law enforcement officials—including one who is Biden's pick for U.S. attorney of Massachusetts—also previously filed a brief urging the Supreme Court to take up Safehouse's safe consumption case.
While New York City is the first to open the harm reduction centers, the governor of Rhode Island did sign a historic bill in July to establish a safe consumption site pilot program.
Massachusetts lawmakers advanced similar legislation last year, but it was not ultimately enacted.
A similar harm reduction bill in California, sponsored by Sen. Scott Wiener (D), was approved in the state Senate in April, but further action has been delayed until 2022.
Kentucky Governor Wants To Let Farmers Sell Marijuana To Other States
Photo courtesy of Jernej Furman.