California Marijuana Workers Can't Get COVID Vaccine Answers, As Maryland Prioritizes The Industry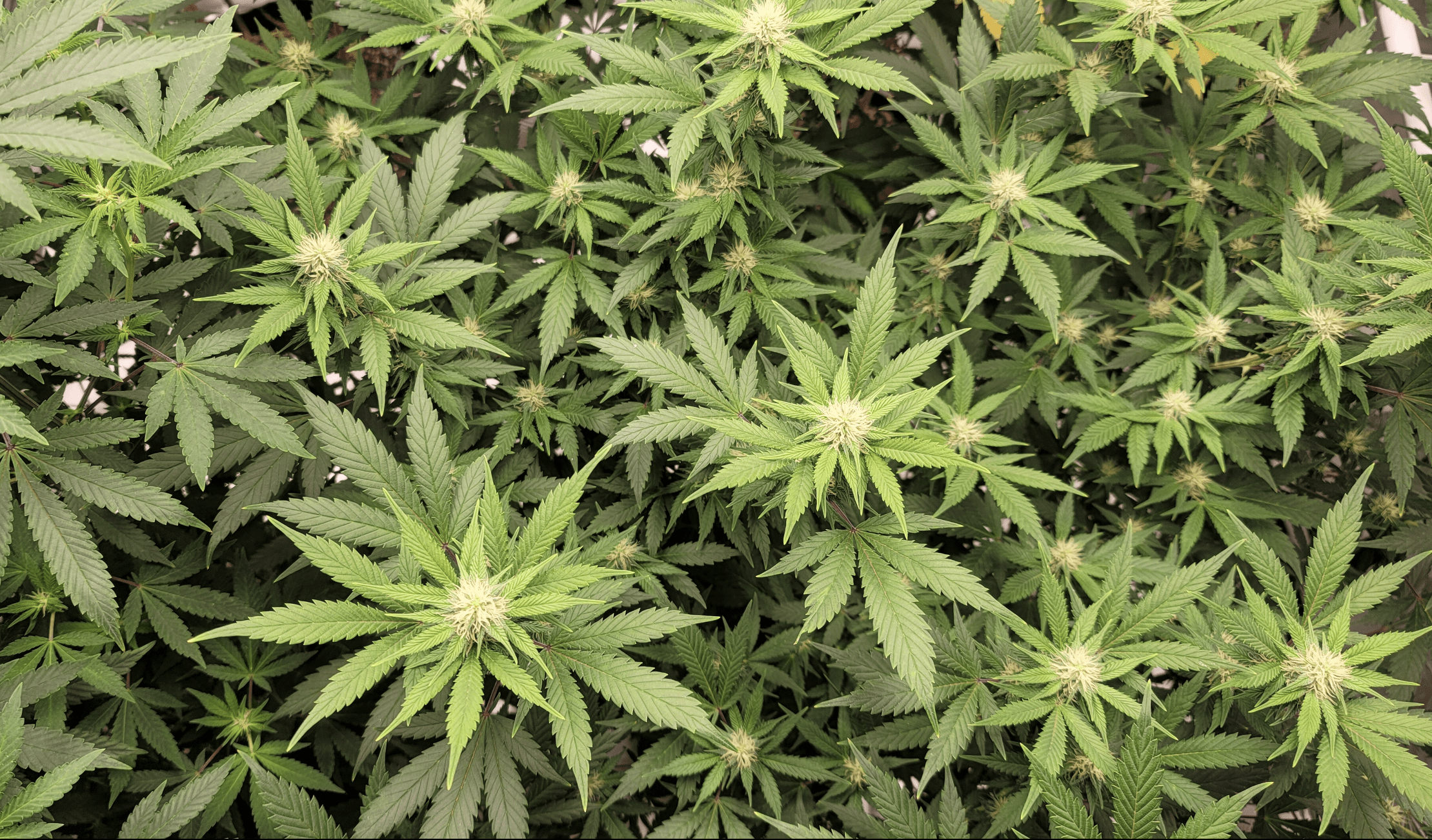 When it comes to COVID vaccine distribution, California marijuana workers want to know: where are they supposed to stand in line?
At the same time that registered medical cannabis workers in Maryland have become eligible for priority access to coronavirus vaccines as part of the state's first phase rollout, there remains an open question about the policy in California, where about 40,000 people are employed in the marijuana sector.
While cannabis workers are defined by the state as essential healthcare employees, some are struggling to find answers about whether they're eligible for vaccines in the initial rollout like nurses and caretakers are. The California Department of Public Health (CDPH) released guidance on who qualifies for each phase of distribution, but there's no explicit mention of where marijuana business employees stand.
Victor Pinho, manager of an Oakland-based cannabis delivery service, told Marijuana Moment that he's faced challenges as he's attempted to determine whether he or his workers could receive a vaccination under the state's guidance. After reaching out to his county supervisor's office to inquire about the issue, he was told that while cannabis workers are considered "essential" for business purposes, the state's vaccine eligibility criteria is different.
"Being in the position that I'm in now—a management position for a delivery service in Oakland—my employees are like, 'When do we get this? We're seeing people every day,'" he said.
Marijuana Moment reached out to CDPH and a senior cannabis advisor with the Governor's Office of Business and Economic Development for clarification, but representatives were not able to deliver a definitive answer despite multiple follow-up requests for clarification on the state's policy.
A spokesperson said CDPH would "do our best" to resolve the uncertainty, but ultimately replied with a link to the state's vaccine page that was not directly responsive to the question.
In contrast, the Maryland Health Department (MHD) recently notified the state's Medical Cannabis Commission (MCC) of the decision to prioritize vaccination for its marijuana workers, which industry representatives say will help protect thousands of employees and patients who have relied on their services amid the pandemic.
Frontline workers employed in health care, law enforcement, nursing homes and the judiciary also qualify for the phase 1A vaccinations. And now that will be extended to medical cannabis workers at dispensaries, cultivation facilities, labs and processing businesses.
These employees "constitute registered health care providers in the State of Maryland and are included in Phase 1A," MHD said in a directive that was first reported by The Baltimore Business Journal.
Maryland's move is yet another example of states recognizing the essential role of cannabis businesses during the health crisis. But this is the first time that a state has specifically prioritized marijuana industry workers for vaccines.
Earlier this month, a coalition of cannabis businesses asked California policymakers to include workers in their sector in the next phase of COVID-19 vaccine distribution.
The group argued that there are unique risks in the industry because workers frequently interact with patients who might be more vulnerable to the virus because they are immune compromised or elderly.
But without clarification from the state, the question of whether cannabis industry workers can get vaccines now or will have to wait until later is largely up to individual counties and healthcare providers, which have discretion to adopt distribution policies that best fit their needs.
Guidance provided by the state in early December recommended that "persons at risk of exposure to SARS-CoV-2 through their work in any role in direct health care or long-term care settings" should be prioritized for vaccinations.
"This population includes persons at direct risk of exposure in their non-clinical roles, such as, but not limited to, environmental services, patient transport, or interpretation," it says, without specifying whether that includes marijuana workers.
San Diego County, in contrast, in its own local guidelines for phase 1A of the vaccine rollout released last week, specifies that the list "includes cannabis industry" workers.
Meanwhile, activists in Washington, D.C. recently announced plans to hand out free bags of organically grown cannabis outside of coronavirus vaccination centers in the nation's capital. The goal is to "highlight the need for further local and national cannabis reform while also advocating for equitable distribution of the critical vaccine."
Separately, while states have taken steps to protect the market and ensure that patients and consumers maintain access amid the pandemic, the same can't be said of the federal government.
Because marijuana remains federally illegal, cannabis companies have been denied economic relief through agencies like the Small Business Administration. Even industries that work "indirectly" with state-legal marijuana businesses are ineligible for certain relief loans.
New Mexico Governor Pushes For Marijuana Legalization In State Of The State Address
Photo courtesy of Mike Latimer.