Activists Give Out Free Marijuana To Encourage COVID Vaccination With 'Joints For Jabs' Campaign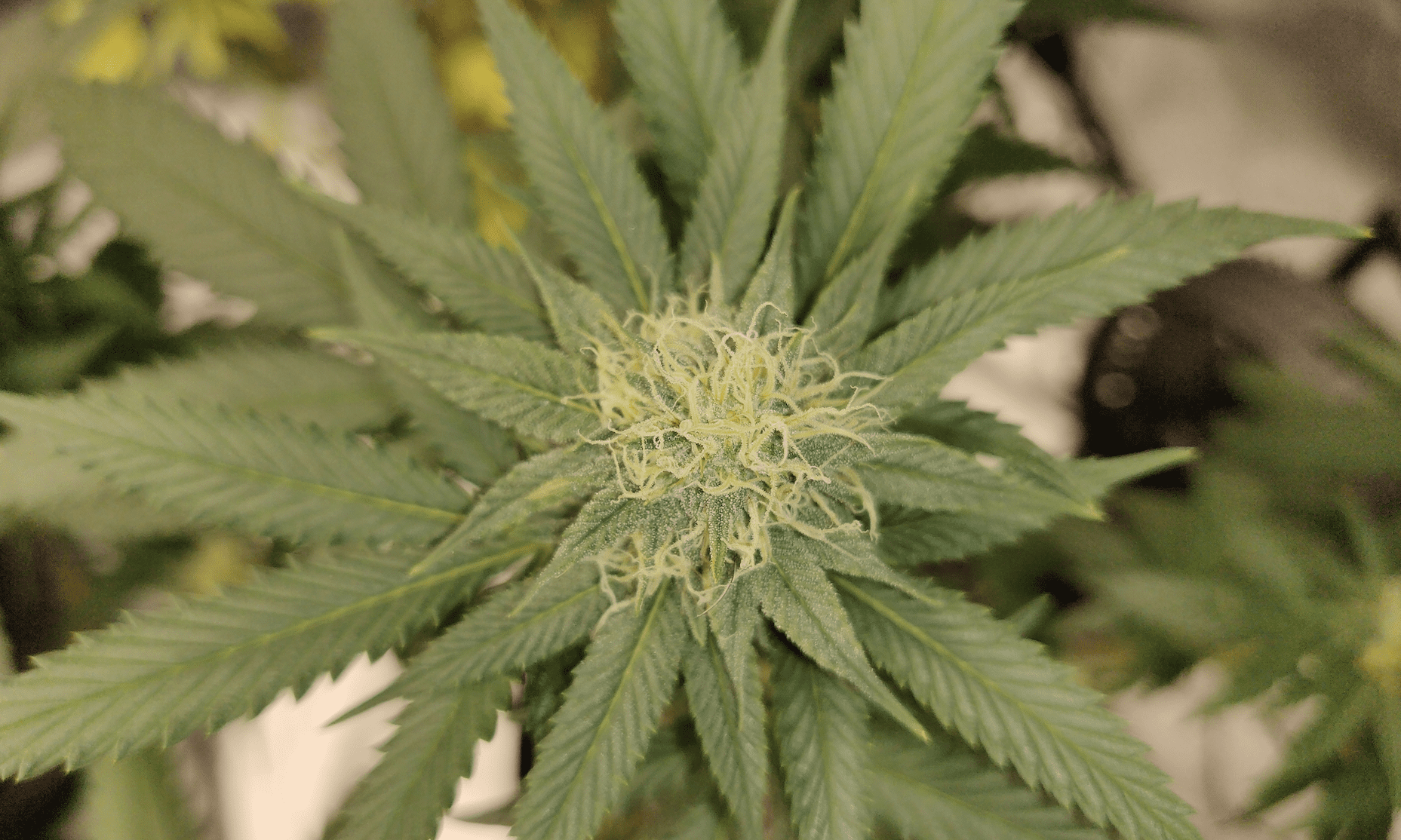 Activists in Washington, D.C. are announcing plans to hand out free bags of organically grown cannabis outside of coronavirus vaccination centers in the nation's capital.
The "Joints for Jabs" campaign will roll out once the general public is eligible for COVID-19 vaccines. The group behind the effort, D.C. Marijuana Justice (DCMJ), says "dozens" of home growers will lawfully distribute the cannabis gifts across the District—and the products will be of the utmost quality, free of pesticides and not grown with synthetic fertilizer.
DCMJ said in a press release that "this community effort aims to highlight the need for further local and national cannabis reform while also advocating for equitable distribution of the critical vaccine."
Locations, dates and hours for the giveaways will be announced later, after the local government releases information about where the vaccination clinics will be located.
"Joints For Jabs" will begin when the *general public* is able to receive their vaccinations in DC.https://t.co/7oGcvcZzIC https://t.co/15wwHPEHJU

— DC Marijuana Justice💨🏛💨🏛💨🏛💨 (@DCMJ2014) January 11, 2021
"We are looking for ways to safely celebrate the end of the pandemic and we know nothing brings people together like cannabis," Nikolas Schiller, cofounder of DCMJ, said. "DCMJ believes that cannabis should be consumed safely and responsibly, and the pandemic has made this incredibly difficult for many adults to share their homegrown cannabis."
"When enough adults are inoculated with the coronavirus vaccine, it will be time to celebrate—not just the end of the pandemic, but the beginning of the end of cannabis prohibition in the United States," he said.
Joints For Jabs! #covid19 #CannabisCommunity #science #ThisSpring #Biden420 https://t.co/7oGcvcZzIC pic.twitter.com/98fq8xu81i

— DC Marijuana Justice💨🏛💨🏛💨🏛💨 (@DCMJ2014) January 11, 2021
Last week, a group of California marijuana businesses sent a letter urging state health authorities to make cannabis industry workers part of the next round of COVID-19 vaccine distribution.
Meanwhile, the Joints for Jabs effort in Washington isn't DCMJ's first time pulling a marijuana activism stunt to raise awareness for reform. In 2017, for example, the group passed out more than 10,000 joints at President Trump's inauguration to spread the word about the need for cannabis legalization.
Federal legalization hasn't yet happened—though the U.S. House of Representatives did approve a bill in December to deschedule marijuana. It didn't advance in the Senate, however, and so it's expected to be reintroduced this year under a Democratic-controlled Congress.
"While no legislation is perfect, the MORE Act addresses many demands that DC Marijuana Justice has been making for years," Adam Eidinger, co-founder of DCMJ, said. "We asked Presidents Obama and Trump, and now we are asking President-Elect Biden to take executive action on cannabis reform within the first 100 days."
The D.C.-based cannabis giveaway that will take place is lawful under local law in the District, where voters approved a legalization ballot initiative in 2014, but it will be done in the shadow of Congress, where lawmakers continue to interfere in local marijuana matters by preventing the jurisdiction from using its tax dollars to implement a commercial market.
Arizona Prepares To Accept Marijuana Applications Next Week As New Draft Legalization Rules Are Issued
Photo courtesy of Mike Latimer.