California AG Pushes County Prosecutors To Stop Delaying Relief For Past Cannabis Convictions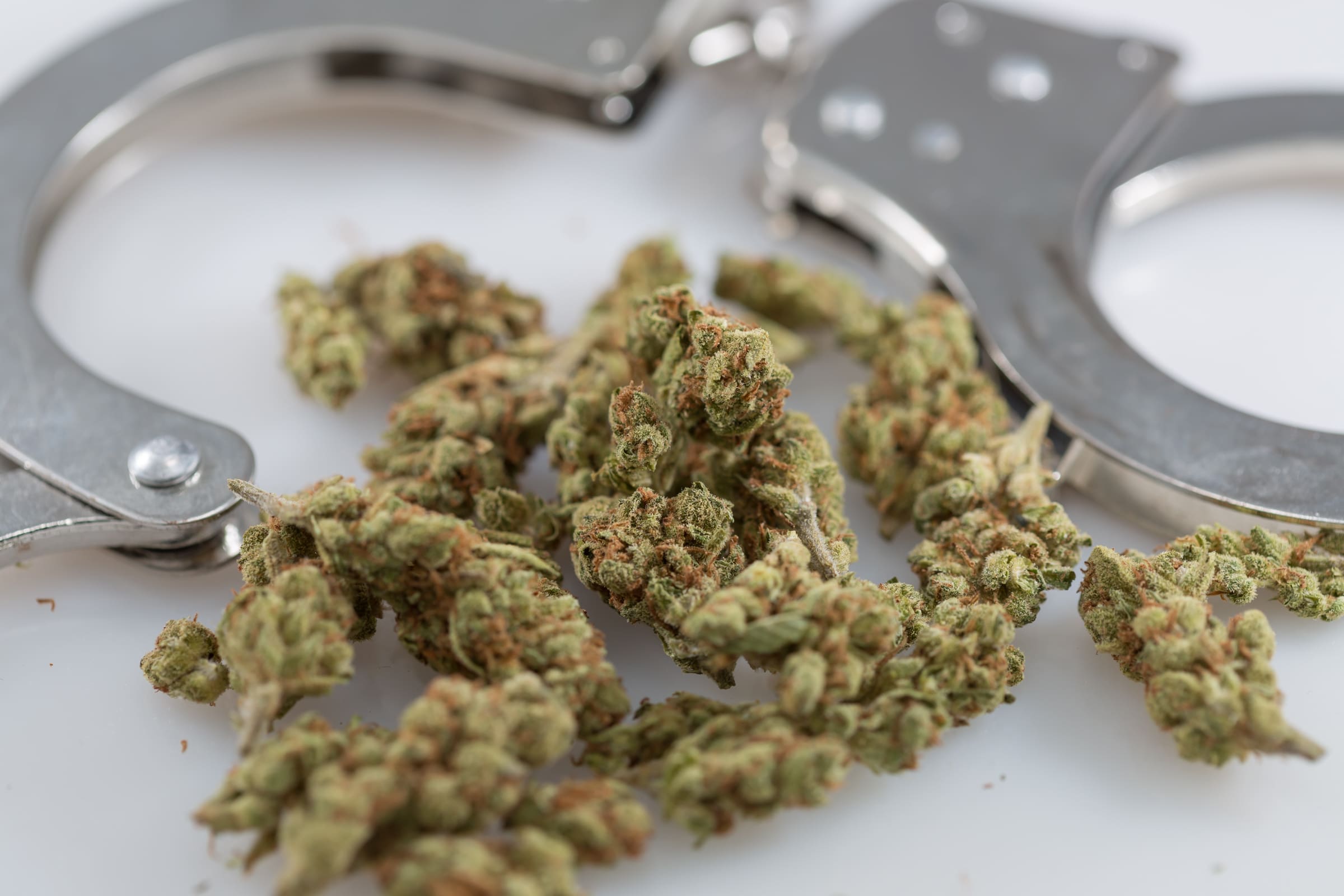 California Attorney General Rob Bonta (D) is urging the prosecuting attorneys throughout the state to expedite their overdue processing of past marijuana convictions in order to allow eligible individuals to have their sentences reduced or removed and past records sealed from public view.
Proposition 64, which California voters passed in 2016 to legalize cannabis for adults, allowed people with certain prior convictions to petition to the courts for relief, an effort to undo criminal consequences of conduct that is no longer illegal. The plan rolled out inconsistently across the state and into repeated delays, so in 2018 lawmakers passed separate legislation to streamline the process.
Bonta, a state assemblymember at the time, was that bill's lead sponsor.
"Since this law went into effect," he said in a statement Wednesday, "tens of thousands of Californians have been able to turn the page and make a fresh start—but unfortunately there are still some who are waiting for relief. I urge counties to prioritize processing their records so that these Californians can finally get the relief they deserve."
Prosecutors had until July of last year to review eligible cases and decide whether to challenge them, but some have still not forwarded necessary information to courts, the attorney general's office said.
Since AB1793 went into effect, many in CA have been able to make a fresh start, but there are still some waiting for relief.

I urge counties to prioritize updating outdated cannabis convictions. DOJ is here to help & we're committed to seeing this through.https://t.co/kMrMl3AFVZ

— Rob Bonta (@AGRobBonta) December 15, 2021
A bulletin issued by the California Department of Justice (DOJ) on Bonta's behalf says that as of December 1, the department was "aware that there are some prosecuting agencies that have not provided a complete listing of cases to the court for processing." That could prevent eligible defendants from seeing relief.
"In this event, the court may not have been able to 'reduce or dismiss the conviction' or subsequently 'notify the department of the recall or dismissal of sentence, dismissing and sealing, or redesignation,'" as mandated by the Bonta-sponsored legislation, AB 1793, the DOJ bulletin says.
"If there is no challenge by the prosecution," it says, "the law requires courts to automatically reduce or dismiss the conviction, and notify DOJ to modify the state summary criminal history information database."
AB 1793 dictated that DOJ review cases going back more than four decades and identify instances where charges might not apply following legalization. Local prosecutors then had the chance to evaluate and potentially challenge the identified cases. If they chose not to, the records would be updated to remove the convictions, update sentences accordingly and seal the court records.
While sealing the records doesn't erase them completely, it shields them from public view. Having a criminal record creates the potential for discrimination in housing, employment, education, financial services and other vital everyday needs.
"So many people don't know that they're eligible" for relief under the relatively new law, Felicia Carbajal, programming director for New Expungement Works told Filter earlier this year. "I imagine a lot of the folks who have those convictions aren't running to their local agencies to get this taken care of, nor are they taking it upon themselves to do it because it is arduous. It's not an easy process if you've never filled out forms or if you're operating from a space of trauma. Many times people from historically-underserved communities get so underwhelmed when they're put in these situations."
The effort to clear past records automatically gained momentum in January 2018, before Bonta's bill became law, when then-San Francisco District Attorney George Gascón announced his office would identify and reclassify records going back to 1975. Other California counties, and some other states, would eventually follow suit.
Though the process is now supposed to be automatic, it's been slowed by recordkeeping differences across the state, court delays and—as Bonta's DOJ bulletin suggests—possible foot-dragging by district attorneys.
"My team is available as a resource," the attorney general said in Wednesday's statement, "and we won't stop working until every Californian eligible for relief under AB 1793 is experiencing the law's intended benefits."
At a conference hosted by California NORML last month celebrating 25 years since voters passed Proposition 215, which made the state the fir tin the country to legalize medical marijuana, Bonta touted the state's cannabis market as "number one in the world" but said there's still work to be done. He pointed specifically to the need to combat unlicensed operations that undermine regulated businesses and to stop illegal grow operations that damage the environment.
Bonta also spoke about the long road to legalization amid a nationwide drug war.
"People of color were left bruised and beaten, thrown behind bars and torn away from their families and support network all for cannabis," he said. "Enough people have been arrested in our neighborhoods for cannabis. It's time we bring more investment into our neighborhoods."
Meanwhile in California, officials recently started accepting concept proposals for a program aimed at helping small marijuana cultivators with environmental clean-up and restoration efforts. And Gov. Gavin Newsom (D) vetoed a bill that would have allowed cannabis businesses to advertise on billboards along state highways.
The governor also recently approved legislation to boost the state's hemp industry by legalizing retail sales of a wide range of consumable products derived from the plant—including CBD-infused foods, beverages, cosmetics and dietary supplements. It will eventually allow the sales of smokable hemp products in the state.
In September, Newsom signed separate legislation to require hospitals to permit medical marijuana use by certain patients in their facilities.
California officials are also making millions of dollars available for grants programs to support marijuana social equity initiatives and assist localities in processing pending cannabis business license applications. Next year's California State Fair will even host a first-of-its-kind, state-sanctioned cannabis competition.
Ohio Senate Approves Bill To Allow Medical Marijuana For Any Patient Who Can 'Reasonably Be Expected' To Benefit