California Officials Have Failed To Seal Thousands Of Marijuana Conviction Records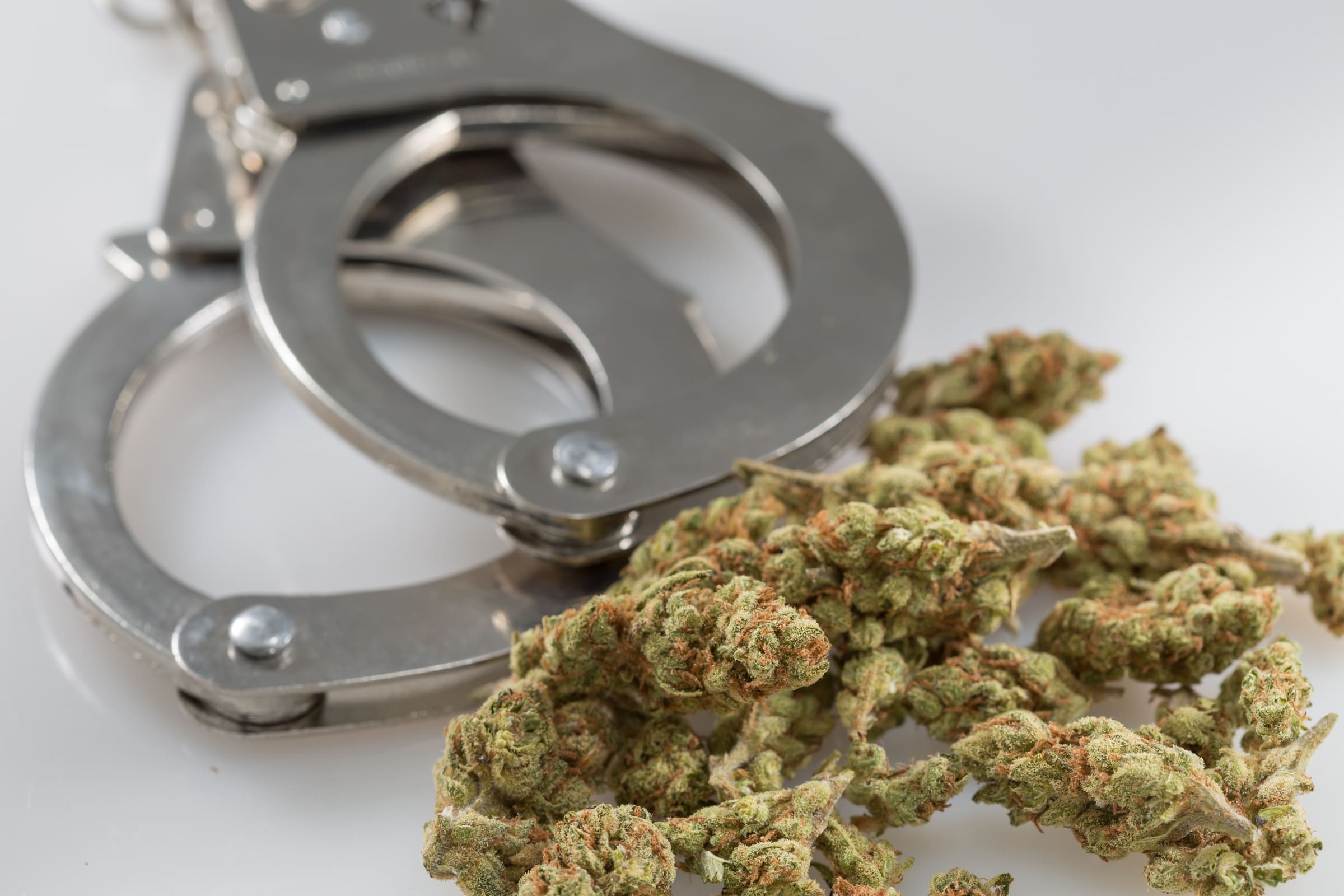 "There are a ton of paper records. Courts we know are dealing with that in various ways."
By Alexander Lekhtman, Filter
Nearly five years after California voters legalized marijuana, potentially hundreds of thousands of residents still have publicly available cannabis-related criminal records that the law requires to be sealed—even though the state passed a bill to address this three years ago. While this continues, people's cannabis convictions can still be searched by employers and police, leaving them vulnerable to discrimination and targeting.
Former Governor Jerry Brown signed Assembly Bill 1793 into law in September 2018. Known as the "Bonta bill," after its lead sponsor (current Attorney General Rob Bonta), this created "automatic sealing" for cannabis criminal records. It required prosecutors in the state Department of Justice to review records dating back over 40 years, and was meant to provide justice for people who'd been arrested, convicted or sentenced on charges that would no longer apply post-legalization.
But the deadline for California to complete this sealing process—July 2020—passed over a year ago. And California residents, advocates and officials reached by Filter confirmed, to different degrees, that the state has failed to honor its promise to provide justice for people with cannabis records, who are disproportionately people of color. Disappointingly, even California government officials can't give exact details on how many people are affected.
Expunging a record usually means it is permanently destroyed, while sealing—which is what California does—merely hides it from public view or from being searched. In either case, it's an urgent need.
Having a criminal record makes it legal for employers, banks and schools, among others, to discriminate against you. There are over 44,000 different forms of sanctioned discrimination against people with records, in all areas of life. And the dangers are even greater for immigrants in the US; a simple drug possession violation can subject undocumented immigrants, and even legal permanent residents, to deportation.
In California, the legal non-medical cannabis market is already valued at $5 billion and growing fast. It is absurd that while businesses can sell cannabis as legally as an iPhone, people can still have their cannabis records searched when applying for a job.
Why Advocates Sought Automatic Record-Sealing
Perhaps the biggest barrier with expungement and sealing in general is that too many people with cannabis records remain in the dark about this whole process and what their rights are. That's why advocates call for legislation like the Bonta bill, making the process automatic.
"Expungement is not really straightforward," Felicia Carbajal, programming director for National Expungement Works (NEW), told Filter. NEW has worked for over three years to share education and support for expungement all over the US.
"So many people don't know that they're eligible," she continued. "I imagine a lot of the folks who have those convictions aren't running to their local agencies to get this taken care of, nor are they taking it upon themselves to do it because it is arduous. It's not an easy process if you've never filled out forms or if you're operating from a space of trauma. Many times people from historically-underserved communities get so underwhelmed when they're put in these situations."
California offers the option of sealing your record manually. But this puts a burden on impacted people. Carbajal noted that someone in Los Angeles County might have to pay $200 in various fees to seal a record, in addition to extra costs like missing work, paying for gas or obtaining legal support. "If folks have to decide between eating and taking care of an expungement … it's not a priority."
The difficulties of manual record sealing, especially for low-income residents, led to the movement for "automatic" sealing in California. Governments that now admit the injustice of marijuana prohibition ought to do the hard work to clear these records, goes the reasoning—not impacted people.  
Despite the software's convenience, there are problems algorithms can't yet solve, like political stonewalling.
In January 2018, months before California's legislature passed the Bonta bill, then-San Francisco District Attorney George Gascón became the first in the state to jump-start the automatic sealing movement. He announced his office would take action to seal and reclassify thousands of cannabis records dating back to 1975.
In May 2018, Gascón's office partnered with Code for America, a digital technology nonprofit. The company developed a software, "Clear My Record," which vastly sped up the process: It reads thousands of criminal records, identifies those eligible for sealing, and submits them to the DA in a matter of seconds.
This innovation has helped DA offices throughout California—and in other states like Illinois—to process tens of thousands of cannabis records at a time. But despite its convenience, there are problems algorithms can't yet solve, like political stonewalling.
Why Has Automatic Expungement Ground to a Halt?
Here's what was supposed to happen under the Bonta bill.
First, the DOJ was required to identify which records were eligible for sealing, and which sentences could be reduced. The state's courts estimated about 220,000 cannabis convictions, in total, would be eligible.
The DOJ was then required to file a petition for each eligible case—a request to seal a record or reduce a sentence—to district attorneys in each of California's 58 counties, by July 2019. 
The DAs then had one year to approve or reject these petitions, by July 2020. Finally, county courts would have to seal the approved records and inform the DOJ, whiich would then update its own database of records.
"Nobody knows—I don't care who you ask, that's the answer."
So what has gone wrong with a process designed to protect hundreds of thousands of people?
"Nobody knows—I don't care who you ask, that's the answer," William Armaline, human rights director at San José State University, told Filter. "We don't actually know right now the status of these clearance efforts across the state." Armaline was part of the local movement that fought to seal over 11,000 cannabis records in Santa Clara County.
Nonetheless, sources described to Filter some of the various different causes, and potential causes, of this failure. These include inaction from county courts, and the COVID-19 pandemic slowing down government functions.
Record-Keeping Differences Cause Chaos
The California Department of Justice (DOJ) keeps a "criminal record repository" where it records each person with a record throughout the state. County trial courts, meanwhile, keep records of specific cases.
So if someone were convicted of three misdemeanors in Los Angeles County, there would be one record at the DOJ which lists those three convictions—but three different records in the LA court system. Even if the DOJ seems to have largely fulfilled its first obligation of filing petitions to the counties, the sheer complexity of matching records from these different systems seems to have been one factor in the delay.
"There are aspects of record-keeping in California that made this all incredibly complicated to do and measure in terms of finding the status of this," Armaline said. "There is differentiation between records held at DOJ, and various forms of records held in the individual counties that have different histories in terms of records."
"Some [counties] have records older than others, some have old paper systems, others got rid of it … the differences are boringly long and complicated."
Others who have worked with the counties agreed. "There is definitely room for error in the record-keeping, given there are multiple places where the records are held," Alia Toran-Burrell, an associate director for Clear My Record, told Filter. "Ideally, what is in the courts' records matches the DOJ's records, but that's not always the case."
And those who work for the counties also shared this concern. "Record-keeping agencies like ours went through different systems in time," Ruben Marquez, assistant public defender for Los Angeles County, told Filter. Marquez worked with the LA DA's office to clear over 66,000 cannabis records. He estimates over 90 percent of them were felonies.
"One of the issues we had to keep circling back on was identifying all the potential eligible cases for dismissal," he said.
And different counties have taken different approaches to these problems.
"There are a ton of paper records," Toran-Burrell said. "Courts we know are dealing with that in various ways. Some felt like they need to take those paper records and digitize them in order to clear them. Other courts are contemplating not doing anything with the paper records because for background check purposes, people are not accessing the paper records … so it's less of a barrier for folks. If the paper records are not impeding people's lives … nothing would need to be done except for court staff not to disclose them."
Are District Attorneys Dragging Their Feet?
Since September 2019, Clear My Record has been available for all California district attorneys to use free of charge. Toran-Burrell estimates that about 40 percent of the state's DAs have used the tool. Some chose not to, she said, simply because they have their own record-keeping processes. Asked if any of the DAs were resistant in any way towards doing this work, Toran-Burrell had nothing bad to say about them.
However, California's DAs have sometimes worked hard to delay record-sealing. In Santa Clara County (San José), for example, DA Jeff Rosen refused for years to clear 11,500 cannabis records, ignoring local activists and even turning down free help from Code for America. He finally acted to seal the records in April 2020, at the height of the pandemic.
And in Los Angeles, former DA Jackie Lacey objected to the sealing of over 2,100 cannabis records. She argued they weren't eligible, based those people's prior convictions for other offenses. The public defenders' office has objected—but even with a new DA in place, the problem isn't fully resolved. (The new DA, ironically, is George Gascón, formerly of San Francisco.)
How many other counties throughout California have also made such oversights? It's impossible to know.
"A number of those cases, we've continued working with the DA's office and have gotten them dismissed," Marquez said. "There are some remaining, but we've continued to talk with their office. It is our hope the new DA leadership will dismiss the smaller number of remaining cases."
Just to show how confusing all of this is: On September 27, Gascón's office announced it had identified about 60,000 eligible cannabis records dating back 30 years in Los Angeles County. These county records are separate from the 66,000 records that former DA Lacey addressed, which were only taken from the state DOJ database. 
That means roughly twice as many cannabis records should have been sealed as the former DA actually acted on. How many other counties throughout California have also made such oversights? It's difficult to know.
The Courts' Delays
Toran-Burrell believes that DA's offices throughout California have largely done their job to approve (or reject) cannabis records for sealing. The last hurdle is the courts, she said.
Marquez agreed with this, and speculated that the failure of the courts to act—together with the failure of the DOJ to update its own records in cases where courts have sealed records—has delayed justice for thousands.
"It's theoretically possible that the DOJ met its burden in notifying the prosecution, the prosecution met its burden in notifying the public defenders offices in terms of what charges if any they would object to, and that cases were dismissed by the [local county] court," he said. However, "It's possible that there were delays by the [county] Superior Courts in updating their records, and it's possible there were delays by the DOJ in updating their records."
"We were hoping courts would prioritize clearing records; we just don't know if that's happened."
"The law did not give a deadline to courts," Toran-Burrell said. "It just said courts have to update their records […] Assuming district attorneys have done their role, it's now in the courts' hands."
"Last year we tried to reach out to courts to find out the status of record clearance and it was pretty challenging getting info from courts about what's going on," she continued. "We acknowledge of course that COVID has been a massive challenge for everyone … at the same time, given the economic implications of COVID, people's records being cleared is super-important for economic recovery. We were hoping courts would prioritize clearing records; we just don't know if that's happened."
Court representatives from Fresno, San Bernardino and Orange Counties did not respond to Filter's requests for comment by publication time. All three counties have currently or previously banned nonmedical cannabis sales, as have over half of counties statewide.
After publication, the Orange County Court contacted Filter to confirm that the local DA's office completed its petition to seal thousands of cannabis records, which the court granted. The court notified the state, as required. But for cases that could not be identified in its system, it returned them to the DA for further action.
The Path Forward: Will Lawmakers Take Action?
Reached by Filter, a press representative of the California Attorney General's Office declined to give specifics about statewide progress on marijuana record-sealing.
"We defer to local agencies on the status of these updates and the challenges they are facing," they said. "We are also unable to speak to what is being released by local agencies, but for awareness, none of our records are publicly searchable."
Filter also contacted the Judicial Council of California, which oversees the state's court systems.
"We don't have this info—you'd have to go to each of the state's 58 courts," said Peter Allen of the Judicial Council. "Issues courts have identified to us include processing delays associated with the pandemic, such as receiving data from the DOJ or safely pulling old case records from off-site storage."
Allen confirmed that some courts have had trouble retrieving older criminal records, while others are working to electronically report records all at once.
According to a December 2018 budget document obtained by Filter, the Judicial Council estimated that about 220,000 marijuana convictions in the entire state would be affected by the Bonta bill. They requested from the legislature a total of about $17 million spread over two years, to help county courts pay the costs of processing marijuana record clearance and reduction. The legislature agreed to the full budget request.
The money and tools for California to fulfill its promise would doubtless materialize if the political will existed.
The path forward from here is unclear. It's possible the only solution is for the legislature to somehow force the courts to complete this process. The same Rob Bonta who first wrote the expungement bill is now California's top law enforcement official—potentially a powerful platform to help finish the job he started. And Governor Gavin Newsom, who just won a divisive recall election to keep his job, could also go to bat on this issue for his voters.
The money and tools for California to fulfill its promise would doubtless materialize if the political will existed. Its leaders just need to focus on the problem—for the sake of all the people who were wrongly targeted to begin with.
This article was originally published by Filter, an online magazine covering drug use, drug policy and human rights through a harm reduction lens. Follow Filter on Facebook or Twitter, or sign up for its newsletter.
Bank Of America Cancels Account Of Marijuana And Psychedelics Research Institute Registered With DEA
Credit Unions Urge Congress To Pass Marijuana Banking Reform Through Defense Bill
Major associations representing U.S. credit unions are calling on Congress to pass marijuana banking reform through must-pass defense legislation.
It's the latest in a series of requests from lawmakers, stakeholders and advocates to advance legislation to protect financial institutions that work with state-legal cannabis businesses from being penalized by federal regulators.
Specifically, they want to see the Senate follow the House's lead in attaching language from the Secure and Fair Enforcement (SAFE) Banking Act to the National Defense Authorization Act (NDAA).
"We take no position on legalizing or decriminalizing medicinal or recreational cannabis at either the state or federal level," the associations said in a letter to key committee leadership. "However, credit unions operating in states where it is legal have members and member businesses involved in the cannabis market who need access to traditional depository and lending services, the absence of which creates a significant public safety issue."
The Credit Union National Association, Defense Credit Union Council and National Association of Federally-Insured Credit Unions signed the letter, which also touches on non-cannabis issues.
This week in #CUAdvocacy: The Senate will resume consideration of the #NDAA, and CUNA will be engaged in several hearings. Learn more: https://t.co/1vJfaEEymB

— CUNA (@CUNA) November 29, 2021
The groups, which wrote that they "strongly support" attaching SAFE Banking to NDAA, also stressed that "financial institutions that choose not to bank the cannabis industry still risk unknowingly serving those businesses in states where cannabis is legal."
"Indirect connections are often difficult to identify and avoid because like any other industry, those offering cannabis-related services work with vendors and suppliers," the letter continues. "Under the existing status quo, a credit union that does business with any one of these indirectly affiliated entities could unknowingly risk violating federal law."
"Inclusion of the SAFE Banking Act puts in place necessary protections to bring revenue from state-sanctioned cannabis businesses into the financial services mainstream and, as a result, keeping communities safe," it concludes.
While the Senate has yet to independently add the banking reform language to its version of NDAA, supporters want to see the provisions adopted by negotiators in conference for the final legislation sent to President Joe Biden's desk.
Bipartisan members of the Senate Armed Services Committee recently sent their own letter urging leaders to include the SAFE Banking Act in the final NDAA. Shortly thereafter, U.S. senators representing Colorado made the same request in a separate letter.
The SAFE Banking Act has been approved in some form in the House five times now, but it's so far languished in the Senate. Stakeholders have held out hope that the chamber would advance the legislation with a Democratic majority, but some key players like Senate Majority Leader Chuck Schumer (D-NY) have insisted on passing comprehensive legalization—like a reform bill he's finalizing—first.
That said, Schumer has signaled that he's open to enacting banking reform through NDAA if it contained social equity provisions.
Earlier this month, a bipartisan coalition of two dozen governors implored congressional leaders to finally enact marijuana banking reform through the large-scale defense legislation.
A group of small marijuana business owners also recently made the case that the incremental banking policy change could actually help support social equity efforts.
Rodney Hood, a board member of the National Credit Union Administration, wrote in a Marijuana Moment op-ed last month that legalization is an inevitability—and it makes the most sense for government agencies to get ahead of the policy change to resolve banking complications now.
Meanwhile, an official with the Internal Revenue Service said last month that the agency would like to "get paid," and it'd help if the marijuana industry had access to banks like companies in other legal markets so they could more easily comply with tax laws.
Federal data shows that many financial institutions remain hesitant to take on cannabis companies as clients, however, which is likely due to the fact that the plant is a strictly controlled substance under federal law.
Read the letter from the credit union associations on marijuana banking below: 
Marijuana Had 'Unprecedented' Success In State Legislatures In 2021, NORML Report Shows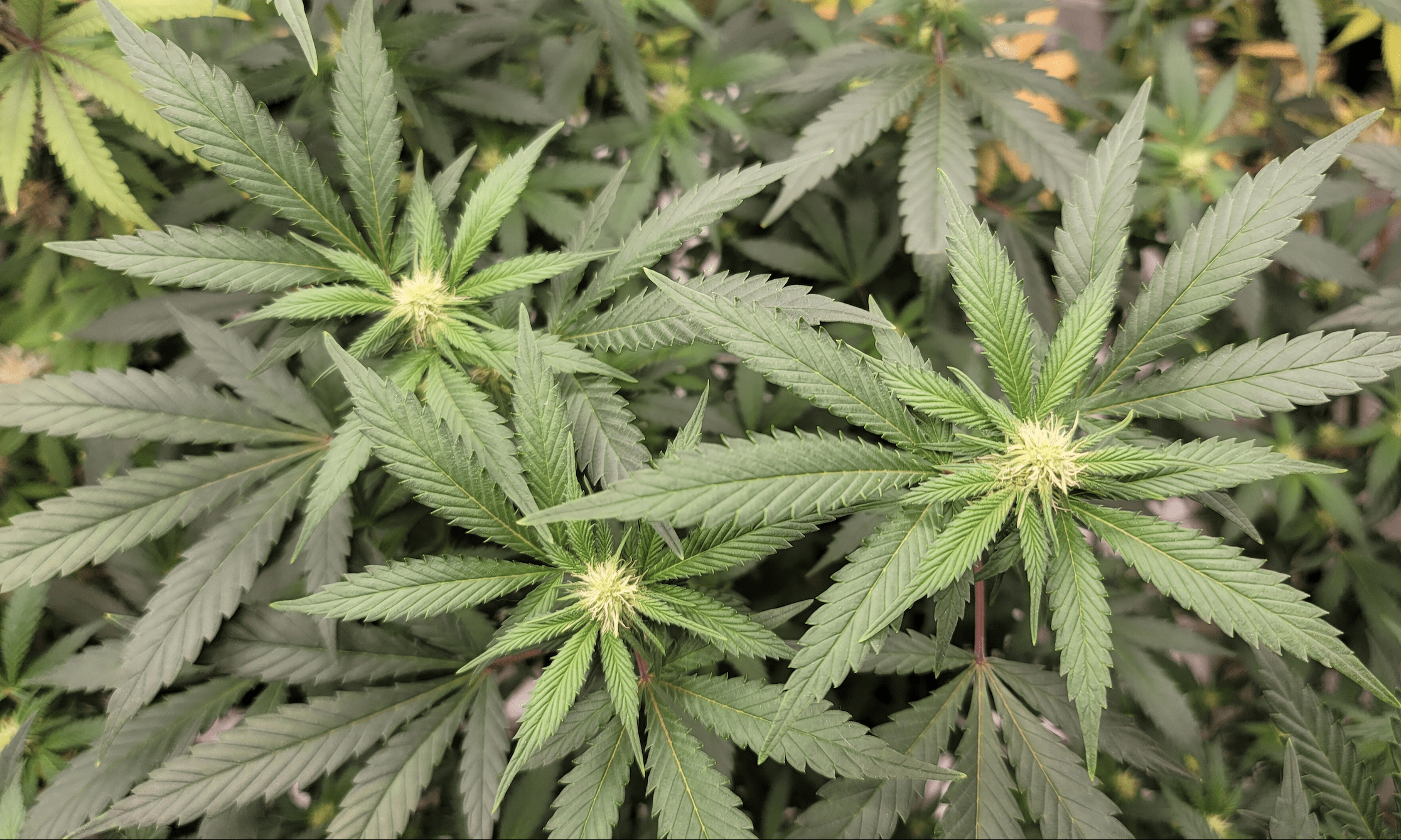 Lawmakers across the U.S. proved again in 2021 that marijuana reform will continue to advance on the state level despite the recalcitrance of Congress to end federal prohibition.
As more eyes turn to 2022 legislative sessions, a report from NORML that was released on Monday details advocates' progress on the cannabis front this year in more than 25 states, where over 50 pieces of marijuana reform legislation were enacted.
Most notably, legislatures and governors in five states enacted recreational legalization—a notable trend given that the reform has historically been decided by voters as ballot initiatives. But 2021 has also seen more modest policy changes related to medical cannabis, decriminalization and social equity.
"State lawmakers took unprecedented steps this year to repeal marijuana prohibition laws and to provide relief to those millions of Americans who have suffered as a result of them," NORML Deputy Director Paul Armentano said in a press release.
Of course, one of the primary objectives of reform advocates is to comprehensively end prohibition. To that end, the legislatures of Connecticut, New Jersey, New Mexico, New York and Virginia each legalized marijuana for adult use this year. (New Jersey's action came months after voters approved a referendum on the issue during last November's election.)
In Rhode Island, the Senate approved a marijuana legalization bill in June. While legislative leaders discussed holding a special session to send a final measure to the governor's desk, it now appears more likely that the issue will be taken up again in 2022.
North Dakota's House also passed a recreational legalization bill, but it was later rejected in the Senate.
Louisiana lawmakers, meanwhile, passed legislation this year that decriminalizes possession of up to 14 grams of cannabis.
With respect to expungements for prior marijuana convictions, reform measures meant to help provide people with relief were approved in Colorado, Delaware, New Mexico and Virginia, NORML reported.
As an example, the governor of Colorado signed a bill in May to double the marijuana possession limit for adults in the state—and he also directed state law enforcement to identify people with prior convictions for the new limit who he may be able to pardon.
Separately, Alabama's governor signed legislation that same month to legalize medical cannabis in the state.
—
Marijuana Moment is already tracking more than 1,200 cannabis, psychedelics and drug policy bills in state legislatures and Congress this year. Patreon supporters pledging at least $25/month get access to our interactive maps, charts and hearing calendar so they don't miss any developments.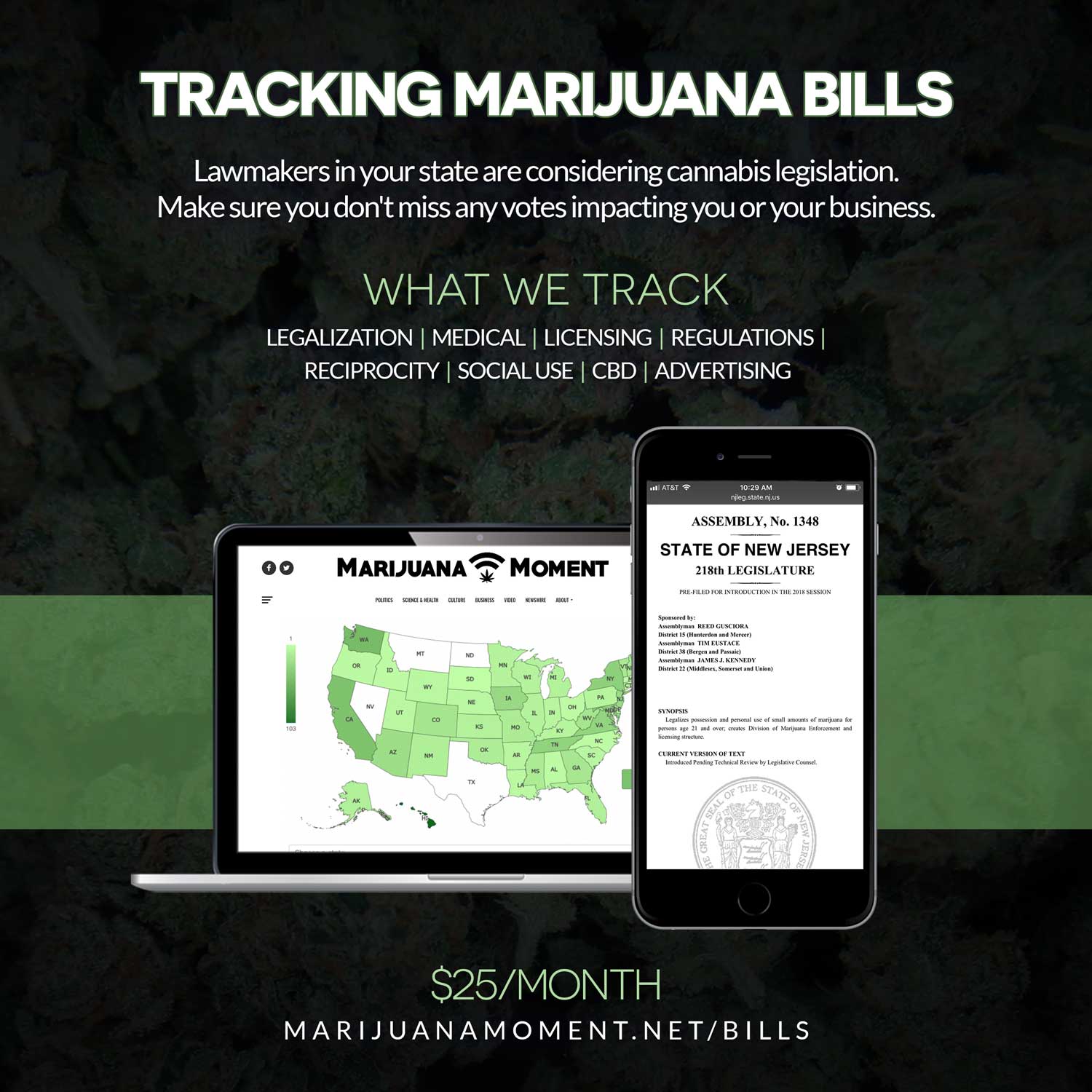 Learn more about our marijuana bill tracker and become a supporter on Patreon to get access.
—
At least 15 states took steps to expand existing medical marijuana programs. They range from California, where hospitals will now be required to permit medical cannabis use by certain patients, to Texas, where patients can now qualify for low-THC marijuana products if they suffer from post-traumatic stress disorder or cancer.
As state markets have continued to evolve, some lawmakers have turned their attention to enhancing social equity in the industry. And to that end, five state legislatures advanced reform this year.
For example, Illinois passed a bill to create additional marijuana licensing lotteries to expand business opportunities. And in Michigan, the governor signed a bill this month that makes it so people with cannabis-related felony or misdemeanor convictions on their record are no longer disqualified from obtaining a medical cannabis business license.
NORML also documented other reform bills related to the business industry, driving/DUI policies, juvenile justice and more. One miscellaneous measure that was enacted in California, for example, makes it so non-intoxicating cannabinoids, including CBD, can be sold as dietary supplements and as ingredients in food and beverages.
"As we approach the 2022 legislative session and the elections next November, it is important for lawmakers of all political persuasions to recognize that advocating for marijuana policy reforms is a political opportunity, not a political liability," NORML's Armentano said. "These policies are popular among voters, regardless of political party."
Activists and lawmakers have made clear that the cannabis reform momentum will continue through the new year.
On Monday, for instance, a Kentucky lawmaker announced that she is pre-filing bills to legalize possession, limited sales and home cultivation of marijuana in the state for the 2022 session.
In the South Dakota legislature, a cannabis reform bill has been formally recommended by a leadership panel for the upcoming session. And activists will also continue collecting signatures for a 2022 ballot initiative—though they hope to work with lawmakers to advance reform legislatively ahead of next year's election.
The Indiana Democratic party is mounting a push for marijuana legalization and calling on state lawmakers to enact the reform in 2022.
Arkansas activists are also hoping to place marijuana legalization on the state's 2022 ballot.
Last month, Oklahoma activists filed a pair of 2022 ballot initiatives to legalize adult-use marijuana and remodel the state's existing medical cannabis program.
In Nebraska, advocates unveiled the language of a pair of initiatives to legalize medical marijuana in the state last month.
This summer, New Hampshire lawmakers discussed a new strategy to legalize marijuana in the state that involves putting a proposed constitutional amendment on the ballot for voters to decide on in 2022.
Wyoming activists, meanwhile, are working to collect signatures for 2022 ballot initiatives to legalize medical marijuana and decriminalize cannabis possession.
A Maryland House working group has been tasked with studying marijuana and preparing a legalization referendum that the speaker wants to put on next year's ballot.
Just months ago, Ohio activists were cleared to begin collecting signatures for a 2022 ballot initiative to legalize marijuana in the state. And the campaign says it expects to have enough valid signatures by the end of this month.
Idaho advocates are also pursuing a 2022 cannabis legalization ballot initiative as well as a separate proposal focused on medical marijuana.
Kentucky Lawmaker Pre-Files Marijuana Legalization Bills For 2022 Session
Photo courtesy of Mike Latimer.
Kentucky Lawmaker Pre-Files Marijuana Legalization Bills For 2022 Session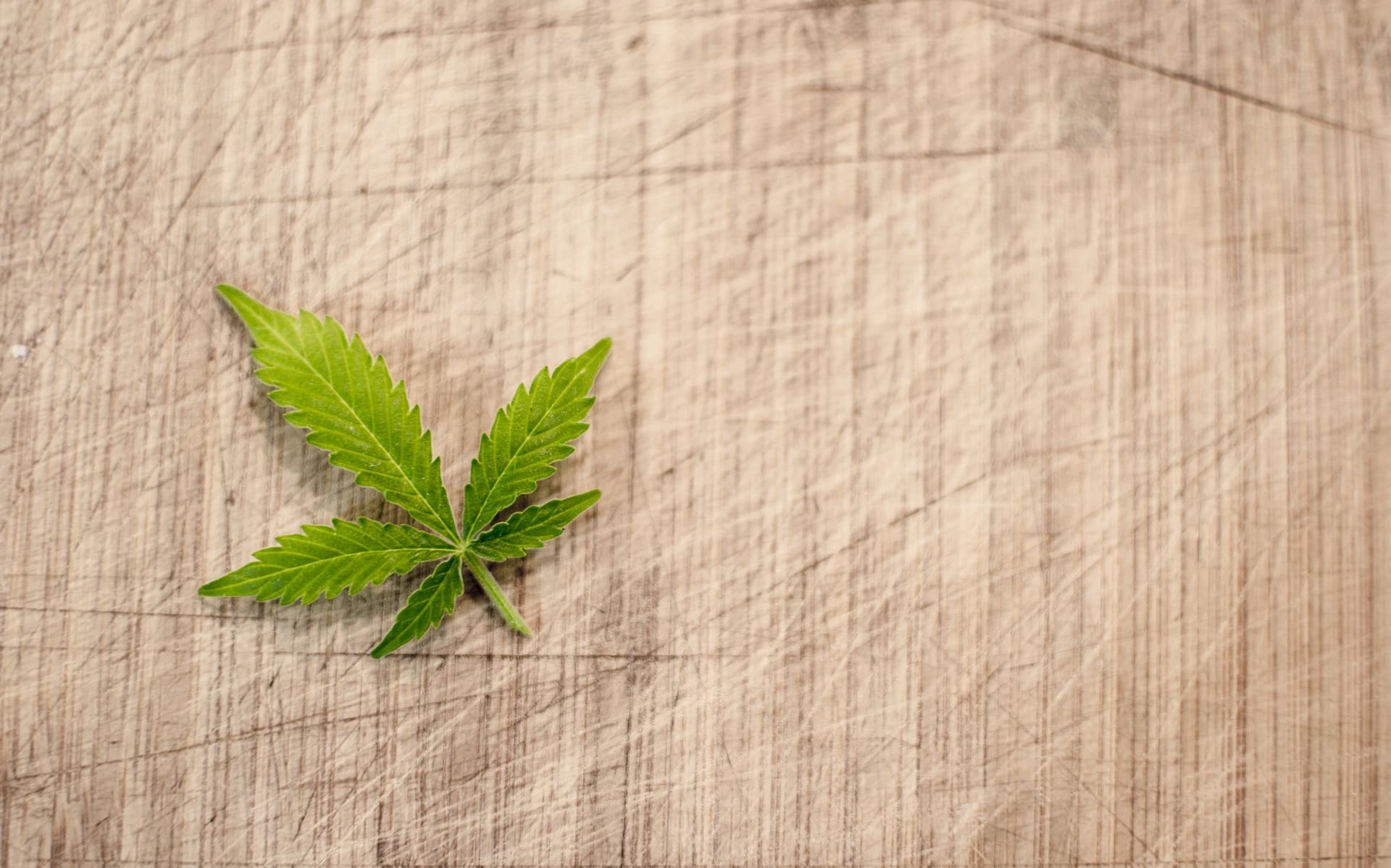 A Kentucky lawmaker announced on Monday that she is pre-filing bills to legalize possession, limited sales and home cultivation of marijuana in the state for the 2022 session, with endorsements from several leading advocacy groups.
Rep. Nima Kulkarni (D) is taking a dual-track approach to the reform, with one bill to have the legislature adopt the policy as a statutory measure and another to enact legalization through a constitutional amendment that would go before voters.
Generally speaking, the measures would accomplish the same central objective of ending prohibition, but Kulkarni said they're meant to complement each other by giving lawmakers an opportunity to pass legalization in the short-term while allowing voters to constitutionally enact the reform as a "more permanent fix that gives cannabis use the constitutional protection it deserves."
"I am sponsoring these bills for several reasons, any one of which should be enough for them to become law," the sponsor said in a press release.
"First, current cannabis statutes have needlessly and tragically ruined many lives, especially people of color who have suffered because of unequal enforcement," she said. "Second, thousands of citizens, from cancer patients to veterans suffering from PTSD, should have the right to use something that gives them the mental and physical relief they deserve without relying on stronger, potentially addictive medicine. Third, cannabis decriminalization would give the state a much-needed source of reliable revenue without raising current taxes a single cent."
Kulkarni further noted that polls "have repeatedly shown a majority of Kentuckians backs decriminalization and allowing cannabis to be used responsibly by adults."
Under one of the lawmaker's pre-filed bills, a constitutional amendment would be placed on the ballot if three-fifths of the House and Senate approve it during next year's legislative session. If passed by voters, adults 21 and older would be able to possess, purchase and sell up to one ounce of cannabis. They could also grow up to five plants for personal use.
The measure would task the General Assembly with coming up with regulations on matters such as licensing and taxes.
The separate statutory proposal would similarly remove criminal penalties for low-level possession, cultivation and sale of cannabis. It would also amend state statute so that marijuana paraphernalia would no longer be criminalized and create a pathway for people to have their cannabis convictions expunged.
Neither measure creates a regulatory structure for commercial marijuana sales, something that would be subject to separate legislation.
—
Marijuana Moment is already tracking more than 1,200 cannabis, psychedelics and drug policy bills in state legislatures and Congress this year. Patreon supporters pledging at least $25/month get access to our interactive maps, charts and hearing calendar so they don't miss any developments.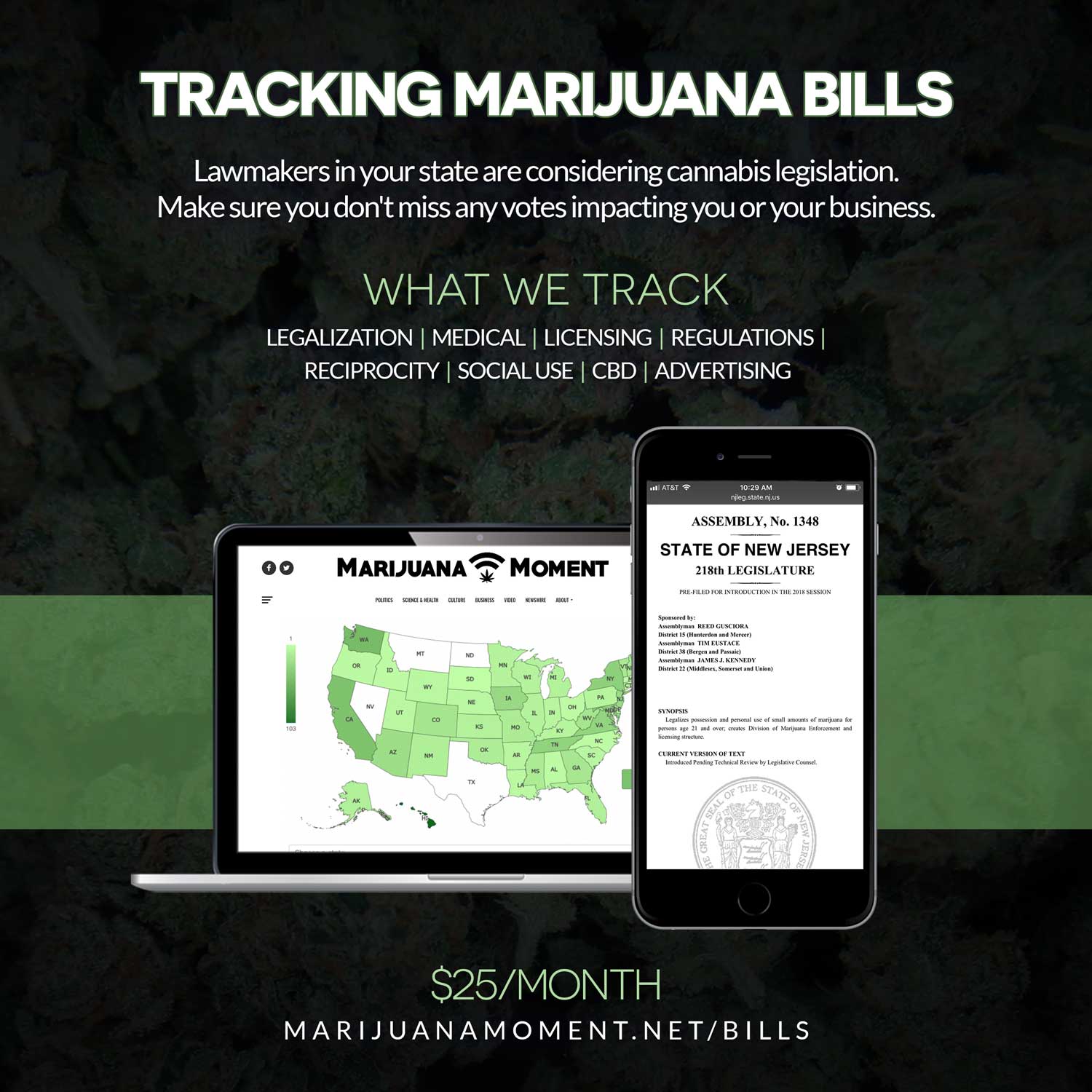 Learn more about our marijuana bill tracker and become a supporter on Patreon to get access.
—
"Because of outdated and ill-enforced laws, thousands of Kentuckians have lost time and opportunities due to criminal convictions, and thousands more have suffered needlessly because Kentucky blocks cannabis' medicinal use," ACLU of Kentucky said. "It is past time for the commonwealth to join the 36 other states that have removed most if not all of these barriers, which is why we are proud to add our name to those supporting Rep. Nima Kulkarni's legislation."
While Kentucky is well-known for its hemp industry, broader reform has consistently stalled.
The Republican sponsor of a bill to legalize medical marijuana in Kentucky said last month that he made multiple revisions to the legislation to scale it back and add restrictions to garner more support from colleagues—and he said he's confident it would pass if legislative leaders had the "courage" to simply allow a vote on it.
Rep. Jason Nemes (R) filed a medical legalization bill that soundly passed the House last year but later died in the Senate without a vote amid the early part of the coronavirus pandemic. He reintroduced the legislation in January for the 2021 session but it did not advance this year. Now he's working to build support for a new version for 2022.
Gov. Andy Beshear (D) is in favor of medical marijuana legalization and called on lawmakers to pass the reform during a State of the Commonwealth address in January.
Passing an adult-use marijuana legalization bill would presumably be a much larger challenge in the conservative legislature, but the proposal has the backing of several prominent groups.
Mike Conway, state director for Americans for Prosperity-Kentucky, said the pre-filed bills "would move Kentucky away from the harmful policies that have criminalized the use and possession of marijuana."
"Criminal enforcement of marijuana possession has unnecessarily brought thousands of Kentuckians into the criminal justice system while diverting law enforcement resources away from public safety priorities such as violent crime reduction," he said.
Matthew Bratcher, executive director for Kentucky NORML, said the group "commends Representative Kulkarni in her efforts to reform the cannabis possession laws in our commonwealth, and we encourage other legislators from both sides of the aisle to join her in making a difference in the lives of many of Kentuckians."
"We're at the precipice of the opening of the cannabis industry here in Kentucky," C.J. Carter, Kentucky state director for Minorities for Medical Marijuana, said. "This is indeed a dangerous moment in time for Black and Brown people. There's a new multi-billion dollar industry that will soon open on both the Federal and State level while simultaneously, people who look like me remain criminalized behind bars and are once again being left out of the conversation."
"We now have the opportunity to write a different narrative in Kentucky that would benefit us first and foremost," he said. "The State of Kentucky and its history as it relates to cannabis owes a tremendous debt to the Black Community and that starts with this legislation that is being introduced by Rep. Kulkarni."
Read the text of the pre-filed Kentucky marijuana legalization bills below: 
Florida Lawmaker Files Bill To Decriminalize All Currently Illicit Drugs