Bipartisan Lawmakers Form New Psychedelics Caucus In Congress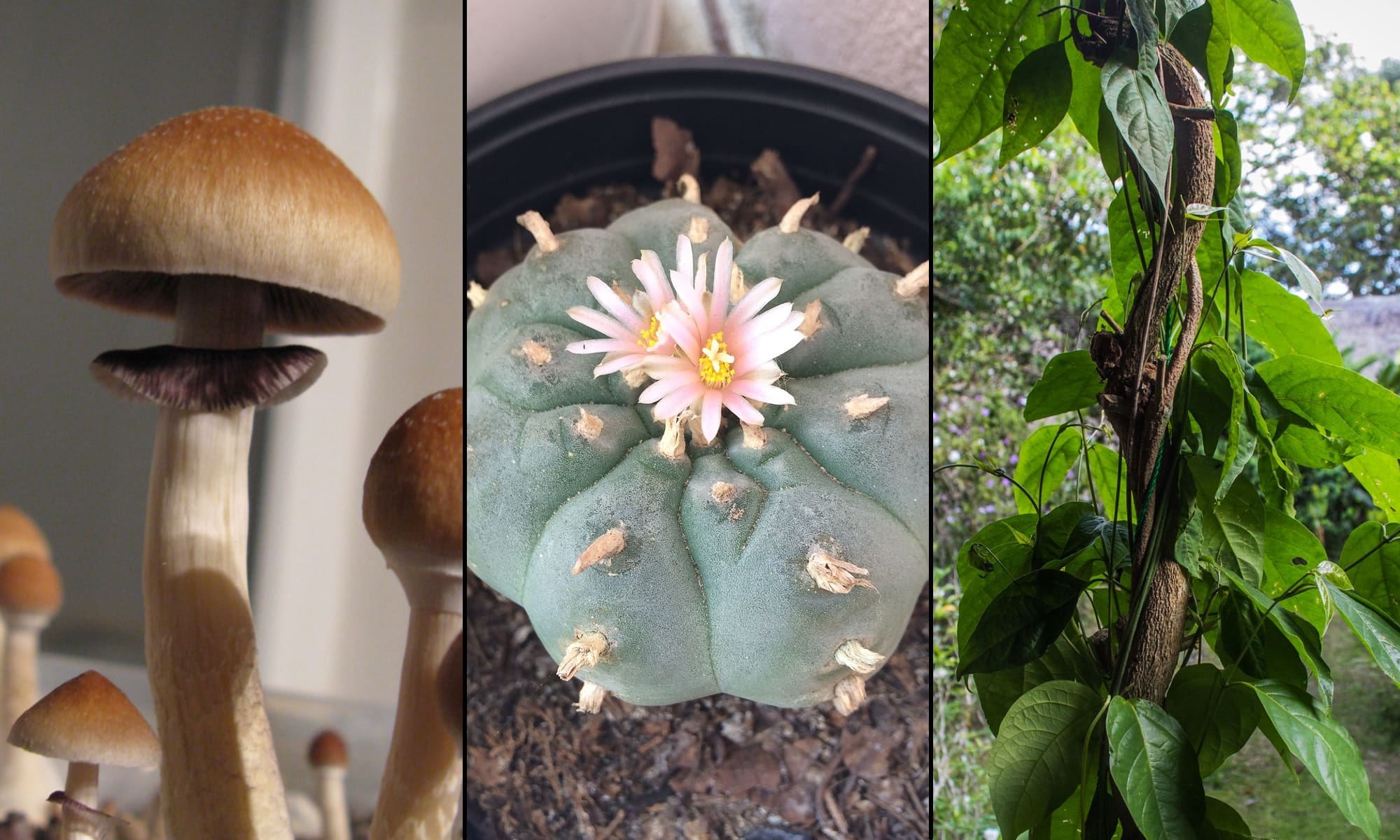 A pair of bipartisan lawmakers announced on Thursday that they've formed a first-of-its-kind congressional caucus dedicated to psychedelics therapy.
Reps. Lou Correa (D-CA) and Jack Bergman (R-MI) will co-chair the Congressional Psychedelics Advancing Clinical Treatments (PACT) Caucus, which will "focus on exploring psychedelic research to alleviate the U.S. mental health crisis."
This comes amid a wave of local reform efforts—and just one week after Colorado voters approved a historic ballot initiative to legalize the possession of certain entheogenic substances and create psilocybin "healing centers" in the state.
The new legislative group—which now joins an existing Cannabis Caucus—won't be advocating for broad decriminalization or legalization, at least for the time being; rather, it's meant to steer the congressional conversation around the therapeutic potential of psychedelics and serve as an educational resource for lawmakers and the public.
"Having served our nation as a member of the United States military and in Congress, I've seen the destruction post-traumatic stress disorder can cause on my fellow veterans and their families," Bergman said in a press release on Thursday. "Our job is to find solutions to these problems, and if psychedelic-assisted therapy can help treat or even fully cure someone of their PTSD, we need to take a closer look at these potential life-saving therapies."
Correa, a longtime advocate for ending federal marijuana prohibition, said that psychedelics "have shown incredible lasting potential to treat depression, substance use disorder and PTSD."
"Further clinical research is necessary—we must learn more about what additional diseases and disorders these compounds can successfully treat, but we should also learn what they don't work for," he said. "If these treatments can save the lives of my constituents and fellow Americans, and are safe to receive in clinical settings, why would we not want to research them?"
—
Marijuana Moment is tracking more than 1,500 cannabis, psychedelics and drug policy bills in state legislatures and Congress this year. Patreon supporters pledging at least $25/month get access to our interactive maps, charts and hearing calendar so they don't miss any developments.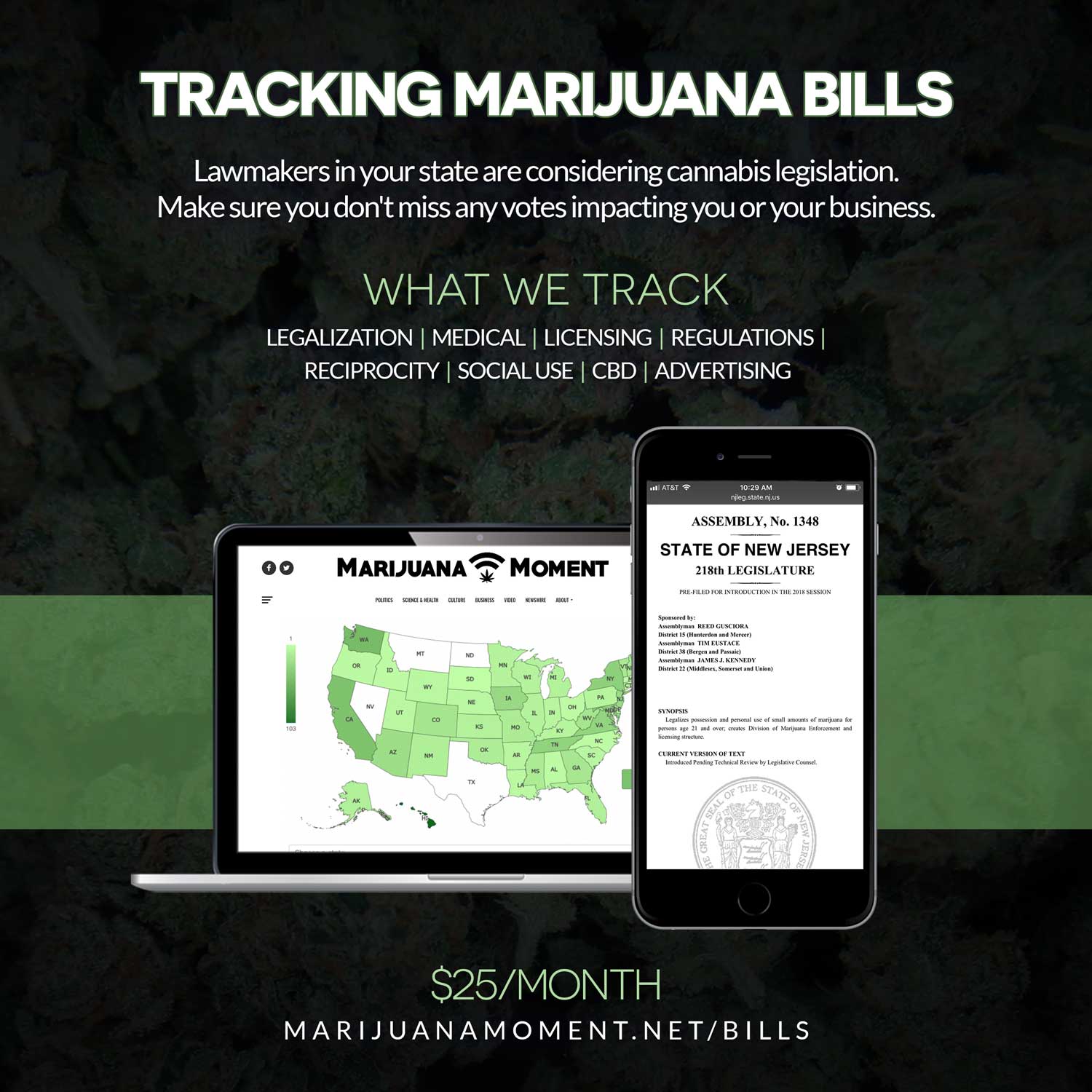 Learn more about our marijuana bill tracker and become a supporter on Patreon to get access.
—
Correa has been one of the earliest advocates for psychedelics research in Congress, supporting amendments to facilities studies into the substances and requesting spending bill report language that was adopted earlier this year that calls for a Government Accountability Office (GAO) analysis on barriers to state, local and tribal programs for the psilocybin.
He said last year that psychedelics can "help veterans deal with those invisible wounds that they bring back from the battlefield—PTSD and other mental issues that they bring back with them and carry with them on a day to day basis."
The psychedelic law reform movement started in earnest at the local level, beginning with Denver historic 2019 vote to decriminalize psilocybin mushrooms. Activists and lawmakers in cities across the U.S.—from Seattle to Detroit—have since followed suit.
State legislatures and governors have also approved measures meant to promote research into entheogenic plants and fungi in recent years, including those as ideologically distinct as Connecticut and Texas. And the conversation has increasingly picked up in the halls of Congress, too.
Now there's a formal legislative body that will take the mantel and facilitate those discussions, while also pushing for increased federal funding for psychedelics studies.
"The goal and purpose of the PACT Caucus is to promote rigorous and urgent clinical research into the efficacy of psychedelics in treating brain health conditions, in accordance with the law," the press release says. "Therefore, this caucus is not for advancement of psychedelics for other uses, including legalization for recreational use or decriminalization of the compounds."
The PACT Caucus listed its priorities and research objectives. It will: 
Seek to increase awareness among members of Congress, their staff, and the media of evidence-based psychedelic science and research based on FDA-approved clinical trials psychedelic-assisted psychotherapy (PaT)
Hold regular briefings on Capitol Hill to keep members of Congress and their staff informed of the latest psychedelic science and research news
Support increased federal funding for psychedelic science, medicine, and R&D and champion other legislative policies and priorities of importance to the research and science community
Highlight priorities on behalf of interested members of Congress to external stakeholders and the Executive branch
Convene bipartisan thought leaders to educate Congress on the evidence around the research and science
Federal agencies, including those under the National Institutes of Health (NIH), have already put funding toward exploring the therapeutic potential of psychedelics for certain conditions. The caucus intends to support those efforts while promoting specific study goals, it said.
Specifically, the caucus said it wants to "generate enough safety and efficacy data from the clinical trials for FDA and DEA to make their decisions regarding PaT therapies."
"Despite the initial promising results, so much more research is needed to determine efficacy and durability of these findings, to better understand the psychotherapy needed to support psychedelic journeys and to identify who can safely benefit," Rachel Yehuda, director at the Center for Psychotherapy and Trauma Research and the Icahn School of Medicine at Mount Sinai, said.
"But to date, it has been difficult for investigators to properly vet these treatments because conducting the trials with Schedule I compounds involve so many hurdles," she said.
National Institute on Drug Abuse (NIDA) Director Nora Volkow has long criticized the unique research barriers that are imposed on scientists interested in studying Schedule I drugs such as cannabis and psychedelics, saying that she personally avoids taking on such projects given those difficulties.
She also said at the beginning of the year that the "train has left the station" on psychedelics, as people are going to keep using substances such as psilocybin—especially as the reform movement expands and there's increased attention being drawn to the potential therapeutic benefits.
"The potential of these therapies is life-saving," former Rep. Mimi Walters (R-CA), who chairs psychedelic patient advocacy Apollo Pact, said in Thursday's press release.
"But the risks of doing this outside of a clinical setting without medical screening and supervision are dangerous, and that is why I am excited this caucus is focusing on the clinical applications and research of psychedelics, and not decriminalization or legalization for recreational use," she said.
Advocates have been encouraged by the gradually growing interest in psychedelics policy and science issues within Congress.
Rep. Earl Blumenauer (D-OR) told Marijuana Moment late last month that he "absolutely" sees parallels between the movements to reform laws around psychedelics and marijuana. He also accurately predicted the Colorado voters would approve the psychedelics legalization initiative at the ballot last week.
The congressman is well known for his marijuana reform advocacy on Capitol Hill, serving as a co-chair of the Congressional Cannabis Caucus. But he's also become one of the most vocal members on psychedelics policy in recent years as his home state of Oregon has led the way in legalizing psilocybin services access and more broadly decriminalizing drug possession.
Blumenauer also recently spoke about the therapeutic potential of psychedelics during a congressional committee markup, saying the substances hold "real potential" as alternative mental health therapies with "less impact" than traditional pharmaceuticals.
He suggested that psychedelics policy should be part of the larger conversation about health care improvements, noting his interest in giving terminally ill patients access to investigative drugs like psilocybin, for example.
At the beginning of this year, Blumenauer led a bipartisan letter requesting that DEA allow terminally ill patients to use psilocybin as an investigational treatment without the fear of federal prosecution under federal "Right to Try" (RTT) law.
Sen. Cory Booker (D-NJ) is also pushing to promote access to psychedelics that he says hold therapeutic potential.
In a video posted to Twitter last month, the senator talked about how psychedelics like psilocybin are strictly controlled under federal law as Schedule I drugs, which places "a lot of limitations" on them.
Booker referenced bipartisan legislation that he and Sen. Rand Paul (R-KY) filed in July to clarify that federal "Right to Try" (RTT) laws give seriously ill patients access to Schedule I drugs, including marijuana and certain psychedelics.
He said that the intent of the bill is to "open up more avenues to take drugs that are now banned and make them accessible, especially for people that are suffering."
The bill would make a technical amendment to the text of the existing statute, but the primary purpose is to clarify that RTT policy as signed into law by former President Donald Trump already means that patients with terminal health conditions can obtain and use investigational drugs that have undergone clinical trials, even if they're Schedule I controlled substances.
In July, the House voted in favor of two psychedelics-related amendments to a defense bill, including one that would require a study to investigate psilocybin and MDMA as alternatives to opioids for military service members and another that would authorize the defense secretary to provide grants for studies into several psychedelics for active duty service members with PTSD.
But while advocates are encouraged by these incremental developments amid the national psychedelics decriminalization movement, some lawmakers feel that Congress isn't keeping pace with the public and the science.
Rep. Jared Huffman (D-CA) told Marijuana Moment recently that he's done his research and believes that natural plants and fungi like psilocybin can be a therapeutic "game changer," but he said that it's "embarrassing" how slow other federal lawmakers have been to evolve on the issue.
The U.S. Department of Health and Human Services (HHS) recently said that it is actively "exploring" the possibility of creating a task force to investigate the therapeutic of certain psychedelics like psilocybin and MDMA in anticipation of federal approval of the substances for prescription use.
That came in response to letters from bipartisan congressional lawmakers, state legislators and military veterans, who implored the HHS secretary to to consider establishing an "interagency taskforce on the proper use and deployment of psychedelic medicine and therapy."
For its part, the Drug Enforcement Administration (DEA) said last month that it want to more than double the amount of marijuana that can be legally manufactured for research in 2023—and it's also seeking to significantly increase the quota for the production of psychedelics like psilocyn, LSD and mescaline.
A top Canadian health official who heads up the country's efforts to combat addiction recently visited Colorado, Oregon and Washington State to learn about their experiences implementing drug policy reform like broad decriminalization and harm reduction—meeting with the governor of Oregon and psychedelics activists, among others, on a week-long tour.
Senate Lifts Hold On House-Passed Marijuana Research Bill, With Expedited Vote Expected Soon
Photo elements courtesy of carlosemmaskype and Apollo.