Biden Administration 'Exploring' Psychedelics Task Force Ahead Of Expected Federal Approval Of Psilocybin And MDMA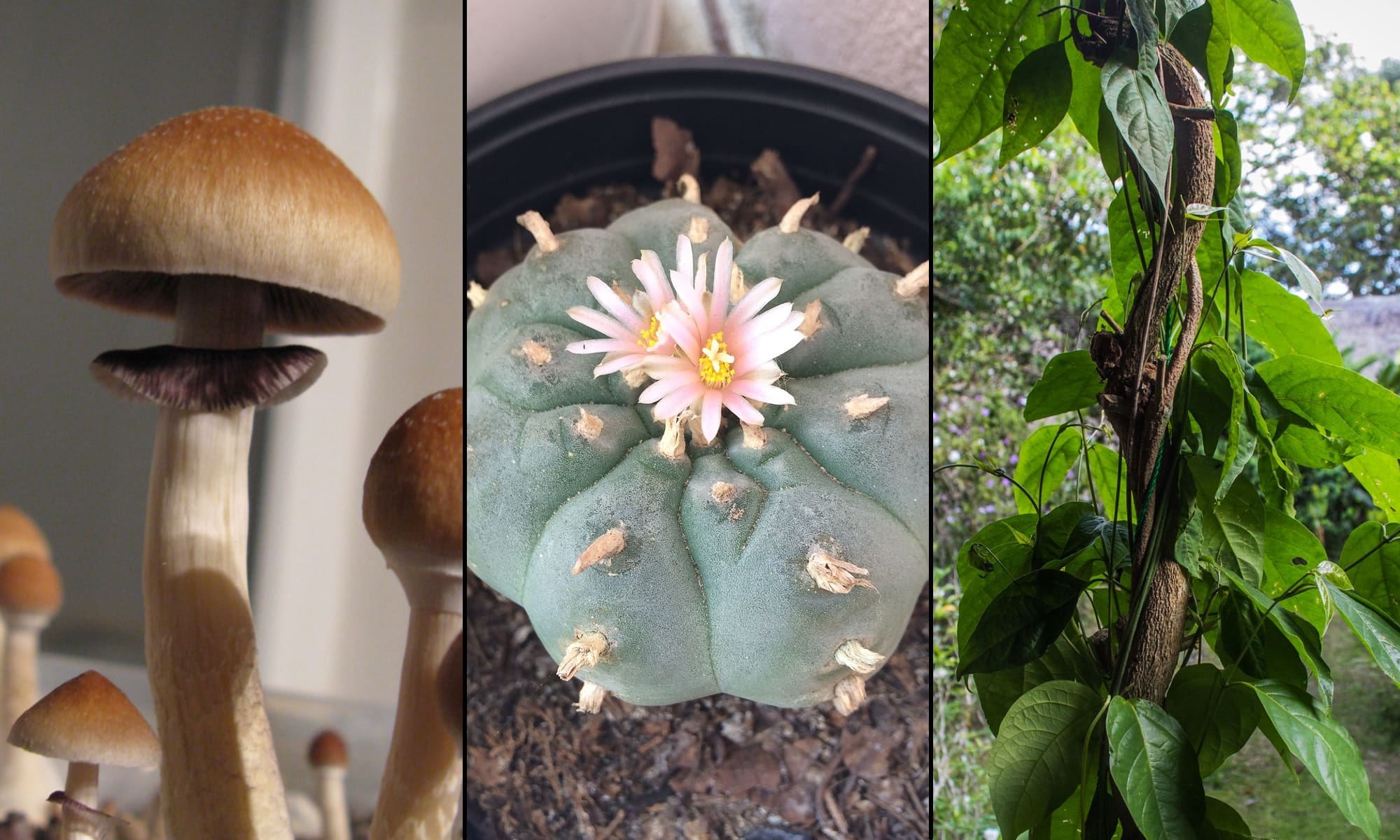 A top federal health agency says it is actively "exploring" the possibility of creating a task force to investigate the therapeutic of certain psychedelics like psilocybin and MDMA in anticipation of federal approval of the substances for prescription use.
Bipartisan congressional lawmakers, state legislators and military veterans sent letters to the head of the U.S. Department of Health and Human Services (HHS) earlier this year, urging him to consider establishing an "interagency taskforce on the proper use and deployment of psychedelic medicine and therapy."
The letters discussed the urgent need to look into psychedelics amid a mental health crisis that's been exacerbated by the COVID pandemic, saying that HHS should proactively work to set up a task force on the issue, especially given the anticipated Food and Drug Administration (FDA) approval of psilocybin and MDMA within the next two years.
Congressional lawmakers noted that even National Institute on Drug Abuse (NIDA) Director Nora Volkow has said that the "train has left the station" on psychedelics, and they wrote that "people are going to use them regardless of whether regulators act."
"Given the mental health and substance abuse crises exacerbated by the ongoing COVID-19 pandemic, we believe it is critical to ensure our nation's healthcare system has all the tools at its disposal to combat these crises effectively," they wrote. "It is apparent that the psychedelics medicines represent not just a new wave of psychiatry, but a significant shift in the delivery of mental health care, which does not neatly fit within our current system."
The separate letter from state lawmakers included similar points, but from the perspective of legislators who have actively worked to advance psychedelics reform in their respective jurisdictions in recent years. State representatives from Connecticut, New York, Pennsylvania and Texas were among those who signed the companion letter.
"We understand that the strategic task force would lead a public-private partnership with various groups of stakeholders, including relevant state agencies, to address the myriad complex regulatory and public policy issues necessary to ensure a framework for the safe and responsible use of psychedelic therapies for mental health care," the letter from state lawmakers and veterans advocates says.
Miriam Delphin-Rittmon, a top HHS official, sent a response to Rep. Madeleine Dean (D-PA), who led the congressional letter, in May.
She wrote in her letter, first reported by The Intercept this week, that the Substance Abuse and Mental Health Services Administration (SAMHSA), which falls under HHS, "agrees that too many Americans are suffering from mental health and substance use issues…and that we must explore the potential of psychedelic-assisted therapies to address this crisis."
"SAMHSA also agrees that the use of psychedelic medicines will require a broad-spectrum interdisciplinary stakeholder approach to effectively tackle the complexity of issues that stakeholders anticipate will arise with their introduction," the letter says.
To that end, the agency is "exploring the prospect of establishing a Federal Task Force to monitor and address the numerous complex issues associated with emerging substances," Delphin-Rittmon wrote. She did not dispute the lawmakers' and advocates' anticipated two-year timeline for federal approval of certain psychedelics in her letter.
Marijuana Moment reached out to Delphin-Rittmon, HHS and SAMHSA for an update on how consideration of a federal task force has developed since May, but a representative was not immediately available.
While it doesn't appear that a task force has been created at this point, SAMHSA's letter outlines what a prospective body might address.
"The Task Force may establish and oversee the functions of a public-private partnership that can broadly focus on addressing numerous complex issues associated with psychedelic (psilocybin) and entactogenic (MDMA) medicines but whose risks to public health may require harm reduction, risk mitigation, and safety monitoring," it says.
"Collaboration across federal agencies with outside stakeholders will be the most effective way to ensure we are thoughtfully coordinating work on emerging substances such as MDMA and psilocybin," the letter concludes.
The response letter was addressed to Dean, and CCed Reps. Earl Blumenauer (D-OR), Brian Fitzpatrick (R-PA), Dean Phillips (D-MN) and Michael Waltz (R-FL), who signed onto the initial query to HHS Secretary Xavier Becerra.
Another coalition of congressional lawmakers, including Blumenauer, Dean and Phillips, have also raised attention to psychedelics policy issues to the Drug Enforcement Administration (DEA), sending a letter in January that implored the agency to allow terminally ill patients to access psilocybin as an investigational drug, pursuant to federal "Right to Try" statute enacted under the Trump administration.
DEA is now facing another lawsuit for refusing to allow a Seattle-based doctor to obtain psilocybin for his oncology patients. Plaintiffs say that the agency is unlawfully failing to abide by federal law by denying such access under the circumstances.
Bipartisan House and Senate lawmakers filed companion bills last week that seeks to clarify the intent and application of the "Right to Try" law at the center of the case. Sens. Cory Booker (D-NJ) and Rand Paul (R-KY), along with Blumenauer and Rep. Nancy Mace (R-SC), are the lead sponsors of the legislation.
In May, Booker and Sen. Brian Schatz (D-HI) separately pushed top federal officials to provide an update on research into the therapeutic potential of psychedelics, arguing that ongoing federal prohibition has stymied studies.
Federal health officials recently recognized that federal prohibition makes it harder to study the benefits of psychedelics, requiring researchers to jump through additional regulatory hoops.
Activists including one of the plaintiffs in the Right to Try case, Erinn Baldeschwiler, staged a demonstration outside of DEA headquarters in Virginia in May, demanding that the agency allow terminally ill patients to access psilocybin therapy.
DEA is separately being sued over repeated delays in processing requests for public records related to psychedelics and marijuana.
Following significant pushback from the research and advocacy communities, the agency recently rescinded its proposal to ban five psychedelic compounds that scientists say could hold significant therapeutic potential. DEA also cancelled a hearing it previously scheduled on the proposal.
Separately, the agency has separately increased production quotas for the production of certain psychedelics like psilocybin in an effort to promote research, but its scheduling decisions have continued to represent obstacles for scientists.
The U.S. House of Representatives recently approved a large-scale defense bill that includes an amendment directing the Department of Defense (DOD) to carry out a study into the medical potential of psilocybin and MDMA, as well as marijuana, for military veterans with certain conditions.
NIDA's Volkow previously told Marijuana Moment that while there's a clear need for additional studies into controlled substances like psychedelics, the barriers imposed by their Schedule I status "may deter some scientists from conducting research."
Read the letters from lawmakers and HHS on creating a federal psychedelics task force below: 
Is Cory Booker Ready To Embrace Marijuana Banking Reform? New Comments Hint At Possible Pivot
Photo elements courtesy of carlosemmaskype and Apollo.