American Medical Association Asks Court To Overturn Medical Marijuana Vote In Mississippi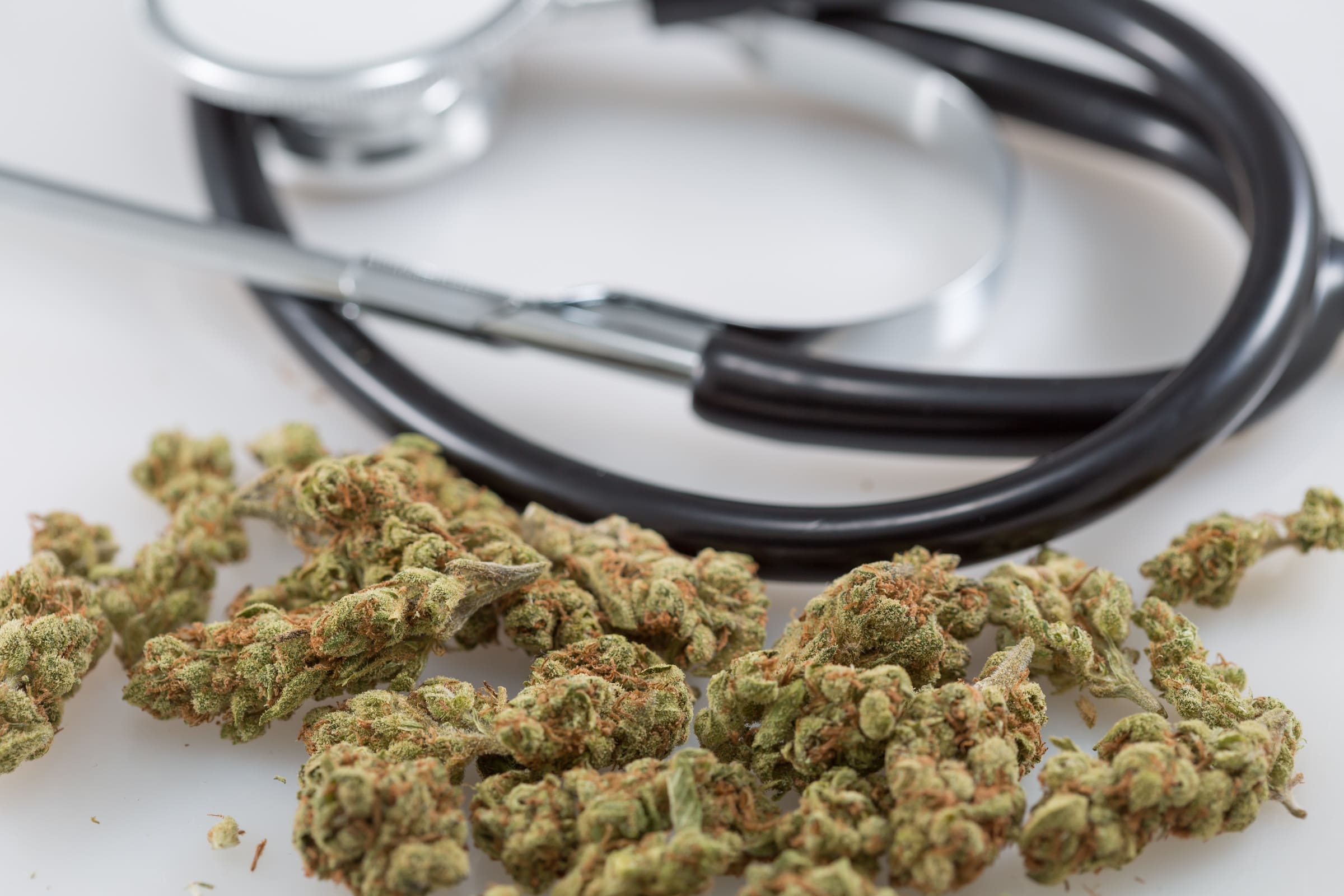 Two medical associations are throwing their support behind a lawsuit challenging the constitutionality of the medical marijuana ballot initiative that Mississippi voters overwhelmingly approved in November, arguing that it creates "risks to public health" and places a "burden" on physicians.
The American Medical Association (AMA) and its state affiliate, the Mississippi State Medical Association (MSMA), recently filed an amicus brief backing the legal challenge being considered by the state Supreme Court, which was brought by the city of Madison just days before the election.
The lawsuit argues that legalization proposal is invalid because of a state law that dictates the percentage of signatures required per district to qualify a ballot initiative.
While Mississippi's secretary of state and attorney general have strongly criticized the suit, calling it "woefully untimely" and contesting the merits, AMA and MSMA are backing the challenge nonetheless.
"Making sure the constitutional amendment map is followed is always important, but given the nature of the initiative at issue and the substantial ramifications it poses for Mississippi's public health and the medical community, particular care is warranted here," the brief states, according to a blog post published by AMA on Friday.
The groups further argue that, outside of the statutory concerns outlined in the suit, the medical cannabis legalization initiative "poses significant risks to public health and puts a burden on Mississippi physicians."
"While it is possible there may be beneficial medicinal uses of marijuana, numerous evidence-based studies demonstrate that significant deleterious effects abound," the brief states, adding "without question, the public health risks are immense."
Additionally, because marijuana remains federally illegal, the voter-approved measure would put physicians in "quite the pinch," it says. "Yet physicians will be expected by their patients (though perhaps not required by Initiative 65) to sign off on certifications to receive their supply. Perhaps no liability will lie under state law, but what about federal law?"
In fact, federal courts have ruled that doctors have a First Amendment right to discuss medical cannabis with their patients without risking federal sanction.
"As everyone knows, all it takes to file a lawsuit is a piece of paper and a filing fee, so even if a physician is judged correctly and immunity is appropriate, the matter will still have to be litigated," the AMA and MSMA brief continues. "And with increased exposure and litigation comes increased costs, not least of which is rising professional liability insurance premiums."
The legal challenge brought by Madison cites a state law stipulating that "signatures of the qualified electors from any congressional district shall not exceed one-fifth (1/5) of the total number of signatures required to qualify an initiative petition for placement upon the ballot." But that policy went into effect when Mississippi had five congressional districts, and that's since been reduced to four, making it mathematically impossible to adhere to.
Advocates see desperation in the court filing, with the medical associations now making a last-ditch effort to overturn the will of voters.
"These are cynical attempts to undermine the democratic process," Carly Wolf, state policies coordinator for NORML, said. "Legalization opponents have shown time and time again that they cannot succeed in either the court of public opinion or at the ballot box."
"Thus, they are now asking judges to set aside the votes of over a million Americans in a desperate effort to override undisputed election outcomes," she said. "Whether or not one supports marijuana legalization, Americans should be outraged at these overtly undemocratic tactics."
Paul Armentano, deputy director of NORML, said "AMA's position is woefully out of step with both public opinion and scientific consensus, as well as with the opinions of the majority of physicians."
"It is regrettable that this organization would go on record in attempting to nullify the vote of a supermajority of Mississippi voters," he said.
It's also not especially surprising that these particular groups would join in this legal challenge given their earlier attempts to get voters to reject the reform initiative.
Weeks before the vote, AMA and MSMA circulated a sample ballot that instructed voters on how to reject the activist-led cannabis measure. The mailers said the associations were "asking for you to join us in educating and encouraging our population to vote against Initiative 65."
Ultimately, however, nearly 74 percent of Mississippi voters approved the legalization initiative.
It will allow patients with debilitating medical issues to legally obtain marijuana after getting a doctor's recommendation. It includes 22 qualifying conditions such as cancer, chronic pain and post-traumatic stress disorder, and patients would be allowed to possess up to 2.5 ounces of marijuana per 14-day period.
Marijuana Moment reached out to AMA and MSMA for additional information about the brief, which has not yet been posted on the state court's public docket, but representative did not immediately respond.
The Mississippi case is just one example of legalization opponents asking the courts to overturn the will of voters who approve marijuana reform.
In South Dakota, another legal challenge against the constitutionality of a legalization initiative is playing out. In this case, plaintiffs—with the backing of Gov. Kristi Noem (R)—are claiming that the recreational marijuana measure violates a state statute requiring that proposals that appear on the ballot on deal with a single subject.
Over in Montana, opponents of a voter-approved initiative to legalize cannabis for adult use attempted to get the state Supreme Court to invalidate the proposal ahead of the vote, but the justices rejected that request, arguing that they failed to establish the urgency needed to skip the lower court adjudication process. They didn't rule on the merits, however.
The plaintiffs then announced they were pursuing action in a lower court, arguing that the statutory proposal unlawfully appropriates funds, violating a portion of the state Constitution that prohibits such allocations from being included in a citizen initiative.
Separately, the Nebraska Supreme Court ruled in September that a medical marijuana legalization initiative could not appear on the state's November ballot following a legal challenge, even though activists collected enough signatures to qualify.
The court determined that the measure violated Nebraska's single-subject rule that limits the scope of what can be placed on the ballot before voters. Activists have already introduced a new initiative that they say will satisfy the court's interpretation of state law—and their also working on a broader adult-use legalization measure.
New York Governor Releases More Details On Marijuana Legalization Proposal