Activists Take First Step To Decriminalize Psilocybin Mushrooms In California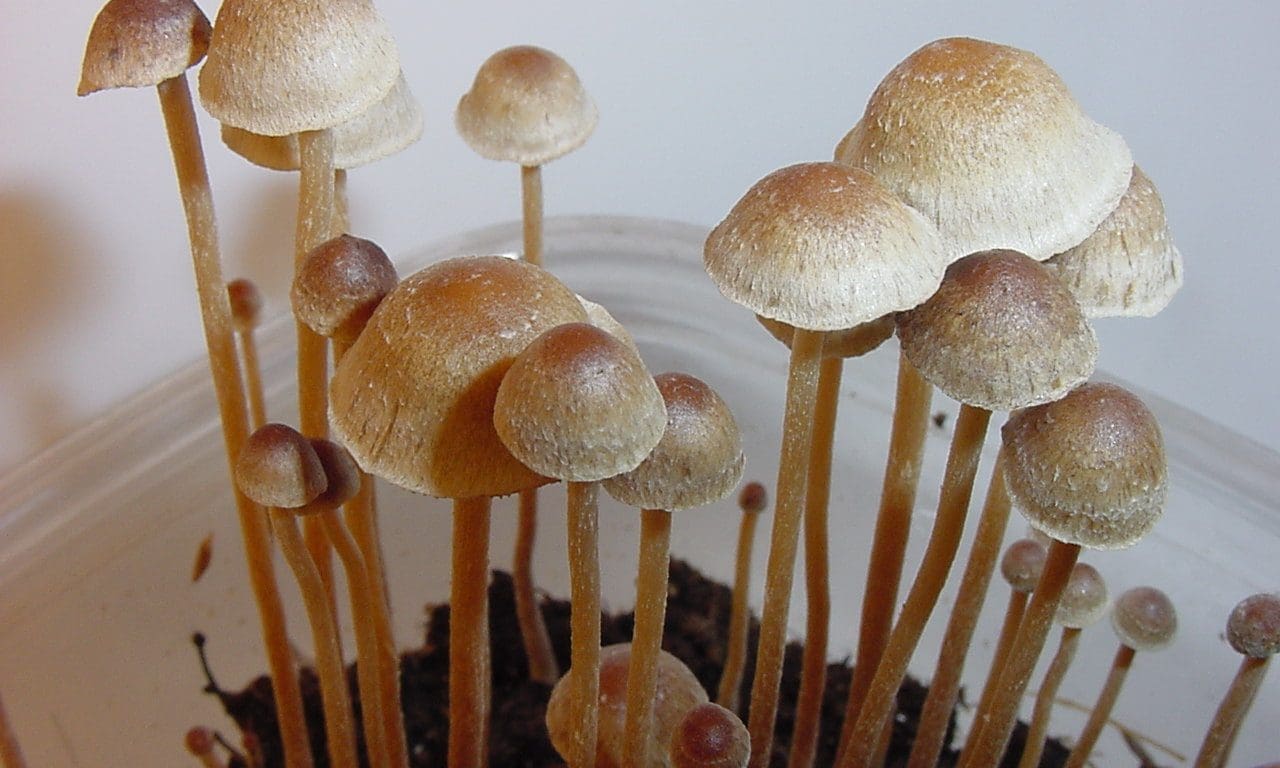 Activists in California took a first step toward getting a psilocybin decriminalization measure on the state's 2020 ballot.
Earlier this month, the advocacy group Decriminalize California submitted ballot language and a $2,000 fee to the state attorney general's office. Now it's awaiting approval for an official title and summary, which is expected to happen within 65 days of the submission. After that point, the measure will be cleared for signature gathering.
The proposed statutory amendment—named the California Psilocybin Decriminalization Initiative—would revise state drug laws to decriminalize the "personal possession, storage, use, cultivation, manufacturing, distribution in personal possession amounts without profit, transport, and consumption of psilocybin mushrooms" by individuals 18 and older.
The proposal also says it applies to "any person younger than 18 with parental or guardian consent." Otherwise, the maximum punishment for a psilocybin offense by a minor would be a mandatory drug education program, and the measure stipulates that "no conviction shall remain on the permanent record of such a minor."
Under the measure, California code would be amended to include a new clause next to "psilocybin" under the list of schedule I controlled substances.
The psychedelic will remain schedule I, but "only as applied to minors under the age of 18 years old, and to the distribution of psilocybin in greater than personal possession amounts for profit, and with regard to the distribution of psilocybin to minors by adults with or without profit." Other changes to existing code that the group included are technical and not substantive.
Public intoxication would remain prohibited.
The language of the initiative also outlines a series of "findings and declarations" related to its petition, including notes about where psilocybin has been decriminalized and the state of research into its therapeutic potential.
One clause cites a study that found that "psilocybin use was associated with reduced odds of past year theft, past year assault, past year arrest for a property crime, and past year arrest for a violent crime, and, in contrast, lifetime illicit use of other drugs was, by and large, associated with an increased odds of these outcomes."
Ryan Munevar of Decriminalize California said in an email newsletter that the group is aiming to raise $1.5 million over the next six months to fund the campaign.
This is the second statewide psilocybin measure that's being proposed for 2020. In Oregon, activists formally launched their signature gathering campaign earlier this month for an initiative to legalize the mushrooms for therapeutic use in licensed facilities—bolstered by a $150,000 contribution from the soap company Dr. Bronner's.
But by and large, psychedelics reform efforts have focused on simple decriminalization. Denver became the first city to make psilocybin offenses the city's lowest law enforcement priority in May. And Oakland's City Council later moved to decriminalize the fungi and several other entheogenic substances. Activists working together throughout the country to get decriminalization measures on local and state ballots.
For the California measure to qualify for the ballot, Decriminalize California must collect 623,212 valid signatures within 180 days after the attorney general approves a title and summary.
Oregon Psilocybin Ballot Campaign Launches Signature Drive With New $150K Donation
Photo courtesy of Wikimedia/Workman.