12 Marijuana-Themed Gifts To Spread Holiday Cheer And Support Cannabis Reform
'Tis better to give than to receive. But 'tis even better when you live in a state where marijuana is legal and you can pick up some cannabis-themed gifts to spread holiday joy.
Yes, after another year of significant progress on marijuana reform, it's finally time to celebrate the holidaze. And to mark the occasion, Marijuana Moment put together a gift guide featuring cannabis (or cannabis-adjacent) products that can be tucked under the tree for all kinds of enthusiasts.
Some of the ideas below were crowdsourced, while others are personal favorites.
This reporter and Marijuana Moment did not receive payment or any other form of remuneration for including any product, though in some cases press samples were accepted.
1. Kikoko cannabis-infused tea set, $28.
I attended a Kikoko "high tea" event at a Los Angeles dispensary earlier this year and, at first, really didn't think the product would be for me. But I walked away with some samples, steeped a packet of their Tranquili-Tea blend—which contains just 3mg of THC and 5mg of CBN—and it did the trick. Despite the low THC, it put me in the right headspace to fall asleep. Added perk: it tasted great. All four of the company's infused tea blends—for sleep, arousal, mood elevation and pain—are available in a ready-to-go gift box for the holidays.
2. VETCBD, $40-$70.
Pets can suffer from many of the same ails that lead humans to seek out medical cannabis, and they have cannabinioid receptors that respond to components of marijuana, too.
Medical marijuana is helping pets too. pic.twitter.com/HOihB7VIUK

— ATTN: (@attn) February 21, 2017
VETCBD is a 20:1 CBD:THC tincture formulated by veterinarians, and while you can read through the many glowing testimonials online, you can also take my word for it. I've been incorporating VETCBD into my elderly German Shepherd's diet for almost two years, and it visibly helps her manage pain from arthritis and enhances her mobility in general. For now, VETCBD is only available in California.
3. Expungements.
This was one of the first suggestions I received and, while it's not quite something you can wrap up and tie a bow around, it deserves top placement. While those of us in a growing number of states now enjoy the freedom of a legal cannabis market, prohibition dealt a long-term blow to millions of Americans caught up in prohibitionist prosecution. Here are a few organizations working to get automatic expungements included in drug policies, or helping to facilitate expungement applications, that you can donate to in order to help spread freedom: the Equity First Alliance, the Legal Aid Foundation of Los Angeles, Code for America, and the Drug Policy Alliance.
Separately, if you happen to be a governor reading this, you can always give the gift of pardons and commutations to people needlessly punished for marijuana or other drugs with a simple stroke of your pen…
4. Pro-reform advocacy t-shirts, $25.
Show your support for marijuana reform by sporting t-shirts from national advocacy groups on the forefront of the effort to change laws, like the Marijuana Policy Project, Drug Policy Alliance, Students for Sensible Drug Policy and NORML.
5. Bloom Drop, $50
For people who aren't exactly pros at dabbing but still enjoy a nice concentrate from time to time, Bloom makes it easy with its "Drop" product line. Each dropper contains 560mg of THC and 240mg of terpenes and other cannabinoids. Simply pull off the cap and push down on the syringe for a smooth and consistent stream of viscous cannabis oil. The dropper can also be used to give joint or edibles an extra kick.
6. Books! $8-$15.
When I put out a call for marijuana gift ideas, I got a lot of book recommendations. Though I haven't gotten around to reading all of these, my sources know what they're talking about and I added a few of them to my own wish list this year.
Smoke Signals: A Social History of Marijuana
Let's Talk About Medical Cannabis
The New Jim Crow: Mass Incarceration in the Age of Colorblindness (as recommended to Supreme Court Justice Brett Kavanaugh by U.S. Sen. Cory Booker)
Feminist Weed Farmer: Growing Mindful Medicine in Your Own Backyard
Weed the People: The Future of Legal Marijuana in America
7. My Bud Vase, $79-$350.
My Bud Vase sells a variety of artisanal bongs to choose from. I really like this one, called "Coyōté." The ceramic bong "features a sand textured covering and a matte painted full bodied base" and also "comes with the succulent topper and the bottle-brush style faux flower poker." Fancy!
8. Nail Crown, $25.
This recommendation comes from cannabis influencer Coral Reefer, who definitely knows a thing or two about dabbing and how to simplify the process. The Nail Crown is made of silicon and can be used to "grab and store hot metal, glass or quartz" and also serves as a storage unit for sticky tools and concentrates. The company behind the product, Cruz Culture, also says the Nail Crown can be used as a tripod for a cell phone—which could be great for people who like to post videos of themselves getting stoned.
9. Lord Bryon's Smoker's Candle, $11.
There are plenty of stoner hacks out there to help keep a room smelling fresh after a good toke, but this odor-eliminating candle is a lot more simple and effective than blowing smoke through a tube with a sheet of fabric softener attached to the end.
10. Classic BIC pack, $12.
Full disclosure: I am the person who accidentally pockets lighters after a sesh. So this year, I'm paying it forward and gifting this 12-pack of BICs.
12. Senate Majority Leader Mitch McConnell's hemp pen, $17.76.
Finally, celebrate the pending legalization of industrial hemp with your very own hemp pen. Now, I can't say definitively that this pen is the same one that McConnell used to mark the passage of the 2018 Farm Bill, which includes his hemp legalization provision, but it looks pretty similar.
Making it official with my hemp pen!🖋️ Proud to have served as conferee on #FarmBill & to fight for #Kentucky priorities. With today's signature, my provision to legalize industrial #hemp is 1 step closer to reality. Looking forward to voting YES on this bill & sending to @POTUS pic.twitter.com/8ypwBebXy7

— Leader McConnell (@senatemajldr) December 10, 2018
You be the judge.
People Searched For A Certain Cannabis Product A Lot In 2018, Google Says
Marijuana Moment does not provide legal or medical advice and is not responsible for any consequences associated with the purchase, use or gifting of any product mentioned above.
Photo courtesy of Public Domain Pictures.
Mike Tyson And Joe Rogan Swap Stories About Psychedelics And Marijuana
Former boxer Mike Tyson had a mind-blowing discussion with Joe Rogan about tripping on psychedelics and smoking marijuana on Thursday.
"I like who I am when I smoke. You know what I mean?" Tyson said in an appearance on the Joe Rogan Experience podcast. "Without weed I don't like who I am sometimes. That's just real."
Rogan agreed.
"It makes me nicer," he said. "It calms me down."
Check out the video of Mike Tyson and Joe Rogan discussing drugs below:
Beyond cannabis, the two discussed using 5-MeO-DMT, a tryptamine that is found in the venom of a certain toad species, among other places in nature.
"I smoked this medicine—drug—whatever you want to call it, and I've never been the same," Tyson said. "I look at life differently. I look at people differently."
"The experience I can't even express, really. Almost like dying and being reborn."
Rogan said he had similar experiences with the drug.
"That's what it felt like to me, too," he said. "You stop existing."
"It's inconceivable," Tyson added. "I just don't have the words to explain it."
Tyson, who is now an entrepreneur in the cannabis industry and has his own marijuana-focused podcast, said he's been smoking weed since he was 10 years old.
Congresswoman Tulsi Gabbard Talks Marijuana And Psychedelics With Joe Rogan
Photo courtesy of Joe Rogan Experience.
Rapper Redman Discovers 20-Year-Old Marijuana At Mom's House
If you live in a state marijuana is legal, you might have already grown accustomed to having your freshly harvested cannabis sold in neat, child-proof packaging.
But 20 or so years ago, you were more likely to get something that resembles what rapper Redman's mom recently unearthed: schwag stuffed tightly into little baggies.
In a video posted on Instagram on Saturday, Redman shared the discovery with his 1.2 million followers. He said his mom, who made sure the artist didn't use her name in the post, found the baggies, which were still packed full of what he estimated to be at least 20-year-old bud.
"We're selling this on eBay," the mom joked.
"You gonna say not to use your name then say we're selling it, mom?" Redman said.
One bag in particular—a triangle with a red symbol—"has history," he said. It's from an era of rap that saw some of the greatest marijuana enthusiasts: Biggie Smalls, The Lox, Cam'ron, Lil' Cease, Norega.
"If you don't know what that bag is, it's from one of the east coast riders of marijuana," Redman said. "Branson, baby. That's an official Branson bag."
No word on whether Redman tried to smoke the historic cannabis, but if it really is 20 years old, then it's unlikely to be especially potent. So perhaps he's better off holding on to the relic, or even donating it to the Weedmaps Museum of Weed—a pop-up exhibit that's set to launch in Los Angeles later this year.
Study: Festival Attendees Use Different Drugs Based On Music Genre, But They All Love Marijuana
Photo courtesy of Redman.
Hertz Rep Expertly Dismisses Twitter Complaint About Rental Car Smelling Like Marijuana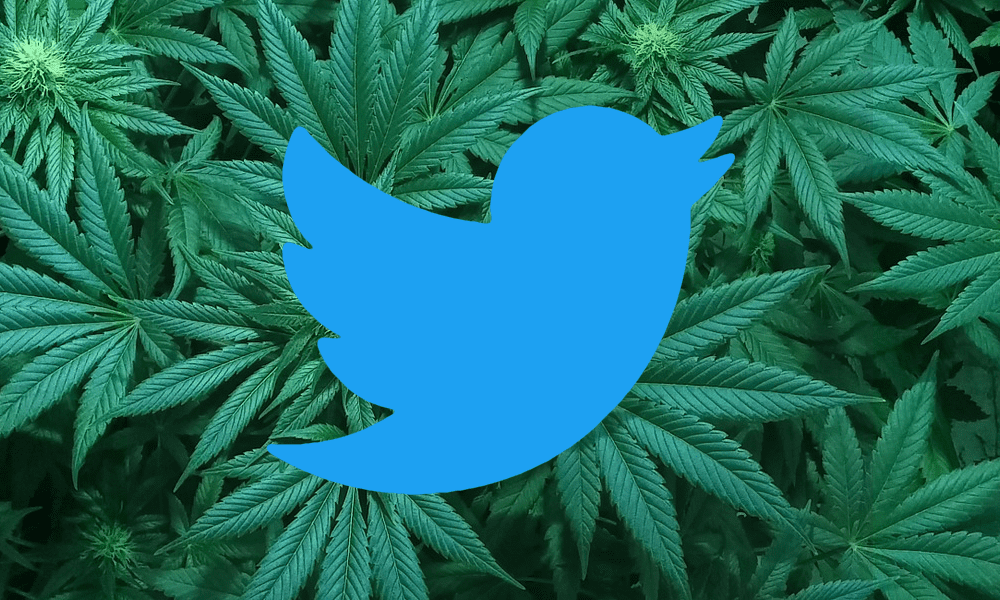 The Hertz social media team has to deal with a lot of questions and complaints on any given day. But on Thursday, the rental car company's Twitter account heard from someone who was especially upset that the vehicle they picked up in California was "infested with the smell of marijuana."
The person behind the Hertz account, who identified themselves as "JG," apologized to the dissatisfied customer and recommended reaching out to its roadside assistance line for an exchange.
We are sincerely sorry to hear this. Please reach out to our roadside assistance team at this number 1-800-654-5060 and they may be able to arrange an exchange. Additionally, a nearby Hertz location may be able to help. -JG

— Hertz (@Hertz) January 4, 2019
Well, the customer, using the Twitter handle @landryandlee, had apparently tried that already and was asked whether the car was still drivable. If it was and they still didn't want to drive it, the company's staff reportedly suggested getting the car towed at the customer's expense.
"To clarify, have you found drugs in the car?" Hertz's JG asked. "Are you in immediate danger?"
To clarify, have you found drugs in the car? Are you in immediate danger?-JG

— Hertz (@Hertz) January 4, 2019
The customer was uncertain whether there actually was cannabis in the vehicle but said "I do not feel comfortable driving the car." Worse yet, the customer's son had a hockey game the next morning and "I have now spent my entire afternoon dealing with this and no resolution."
Alas, as a member of the Hertz social media team whose job generally requires them to defer complaints to employees who can handle the situation, JG informed the customer that they "cannot assist further."
We apologize. We as the social media team cannot assist further. If you did indeed find marijuana in the vehicle please document it, remove it, and contact the authorities if you feel it's actually necessary. If you are not in any immediate danger, please follow the advice. -JG

— Hertz (@Hertz) January 4, 2019
"If you did indeed find marijuana in the vehicle please document it, remove it, and contact the authorities if you feel it's actually necessary," the Hertz account replied. "If you are not in any immediate danger, please follow the advice."
The customer did not find the advice helpful.
"You really cannot help me?" @landryandlee wrote. "All I want is my rental car to be replaced….how can a rental car company not take care of this???"
"We apologize for this. Please go to your nearest Hertz location for more assistance," JG said.
We apologize for this. Please go to your nearest Hertz location for more assistance. -JG

— Hertz (@Hertz) January 4, 2019
Hertz's JG got props from some marijuana enthusiasts on Twitter for the chill response to what seemed to be a relatively benign situation. And one jokester followed up on the threat to ask JG whether it was possible "to have my next rental pre-loaded with pre-rolls?"
And the chill-as-always JG replied, asking the Twitter user to "DM us with your reservation number" and also "clarify your question."
Please DM us with your reservation. number. Can you also clarify your question. — JRG

— Hertz (@Hertz) January 4, 2019
It's unclear whether the customer ultimately got the vehicle exchange or whose team won Friday's hockey match. This story will be updated if we learn more.
15 Of The Best Marijuana-Related Tweets From Politicians In 2018