Dogs With Arthritis Benefit From Cannabis Oil, Study Says
More people are using marijuana as a substitute for traditional pharmaceuticals—and so are man's best friend: dogs.
To date, there's been limited research into the effects of administering cannabis to pets. But a recent study, published in the journal Frontiers last month, offers new details about how cannabidiol (CBD) oil can alleviate the symptoms of osteoarthritis in dogs.
Researchers at Cornell University recruited 22 dogs with osteoarthritis—a condition characterized by inflammation caused by the deterioration of muscle tissue connected to bone joints—and administered different doses of hemp-derived CBD oil as part of a "randomized, placebo-controlled, owner and veterinarian double-blind, cross-over trial."
The results appear to confirm what many pet owners who've given their dogs CBD have anecdotally reported: It helps. Throughout the experiment, researchers relied on licensed veterinarians, as well as the pet owners, to document each dog's pain status and activity.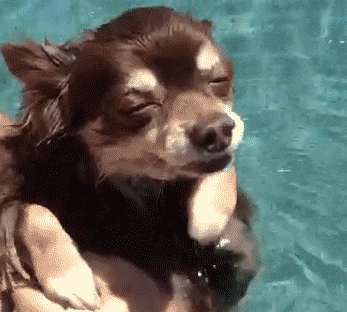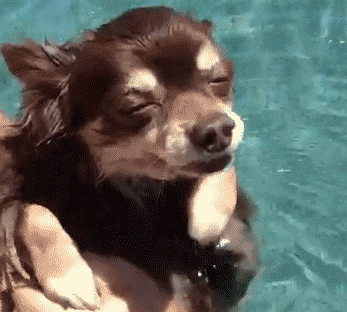 The study "showed that CBD oil increase comfort and activity in the home environment for dogs with [osteoarthritis]," the study authors wrote. "Additionally, veterinary assessments of pain were also favorable."
While news reports have circulated about the dangers of accidental pet ingestion of psychoactive THC-infused marijuana products, the researchers didn't observe any serious, adverse side effects from the CBD-focused treatment. Some dogs received 2 milligrams of CBD per kilogram twice daily, others received 8 milligrams of CBD per kilogram twice daily, and a control group received a placebo oil. The dogs who got the CBD seemed to do just fine.
The only side note is that researchers observed "incidental rises in alkaline phosphatase that could be related to the treatment" for some of the dogs when they tested their blood.
Still, CBD may prove to be a preferable treatment options for some dogs with osteoarthritis. The condition is typically treated with non-steroidal anti-inflammatory (NSAID) painkillers, which can cause problems with the kidney and gut, the researchers noted.
Why this study matters.
There's growing interest among pet owners in the potential benefits of CBD treatment for a variety of conditions—from arthritis to anxiety to epilepsy.
Several cannabis companies specifically market their CBD products toward pets. (This study was funded via a grant to Cornell University by Ellevet LLC, a company that produces cannabis pet treats). But because marijuana remains illegal under federal law, veterinarians risk losing their licenses if they recommend marijuana-based products.
At the same time that more research is coming out about the potential medical applications of cannabis in humans, other recent studies have bolstered anecdotal accounts about the benefits of cannabis for pets. For example, a preliminary report from Colorado State University found that CBD can reduce the frequency of seizures in epileptic dogs by as much as 89 percent.
And earlier this month, a Canadian company received government approval to test CBD-infused pet food as a means of mitigating anxiety among dogs, Newsweek reported.
To be sure, not all ingredients in marijuana affect animals in the same way that they affect humans. But this and other recent research is giving pet owners eager for alternative treatment options some relief, showing that cannabis can, in fact, provide some relief for dogs without serious side effects.
Frequent Consumers Are Becoming Less Dependent On Marijuana, Study Shows
Photo courtesy of Chris Yarzab.
Marijuana Ingredient Reduces Anxiety During Public Speaking, Study Shows
A new study has some good news for people who fear public speaking—or suffer from acute anxiety in general. The marijuana component cannabidiol, or CBD, seems to help.
The study, published in the Brazilian Journal of Psychiatry, tested how CBD influences anxiety in a simulated public speaking setting, "a well-tested anxiety-inducing method."
The researchers analyzed self-reported anxiety test results as well as physiological markers like blood pressure and heart rate in 57 male subjects throughout the experiment. Participants received either 150mg, 300mg or 600mg of CBD, or a placebo in the randomized, double-blind test.
Earlier research has demonstrated that CBD can mitigate anxiety in a dose-dependent manner. The present study reached the same conclusion: The impact of CBD on anxiety followed a U-shaped dose-response curve.
Here's how the experiment worked.
Participants were shown an instructional video and given two minutes to come up with a four-minute speech about public transportation in their neighborhood. Anxiety markers were tested before, in the middle of and after their speeches.
Self-reports about anxiety levels showed that the group that received the 300mg CBD dose "showed lower anxiety levels" compared to the placebo group. Also, the higher (600mg) and lower (150mg) dose "had little or no effect on [public speaking] anxiety, and a significant response was only achieved with an intermediate dose."
"Confirming several preclinical and clinical studies, our results indicate that acute doses of CBD can decrease anxiety," the researchers wrote.
"In conclusion, we observed again that single acute doses of CBD cause an inverted U-shaped dose-response pattern in human subjects submitted to an experimental model of anxiety," the study found. "The narrow therapeutic window of CBD makes it difficult to use the drug in clinical settings before rigorous chronic dose-response clinical trials have established optimal doses."
Study Reveals How Older People Use And Obtain Marijuana In Colorado
Marijuana And Tobacco Appear In Almost Half Of Popular Music Videos, Study Shows
Marijuana and tobacco were featured in nearly half of the most popular hip-hop and R&B music videos from 2013 to 2017, new research finds.
The study, published in the Journal of the American Medical Association Internal Medicine on Monday, takes a critical look at the prevalence of regulated products appearing in hit music videos. The team of researchers found that 40 to 50 percent of the videos reviewed depicted smoking or vaping tobacco or cannabis.
"While there is no doubt that hip-hop artists have made many positive contributions to social change—speaking out on issues like police violence against minorities—there's also a history of showing regulated substances in hip-hop and other popular music," Kristin Knutzen, lead author of the study, said in a press release.
"These depictions may affect fans' attitudes toward smoking and increase the likelihood of smoking—particularly among young people."
For the analysis, researchers examined the Billboard Top 50 charts for R&B and hip-hop from 2013 to 2017. Of the 1,250 songs covered in those charts, 769 had accompanying music videos that were included in the review.
"The proportion of songs with accompanying music videos that contained combustible use, electronic use, or smoke or vapor equaled 44 percent in 2014, 40 percent in 2015, 50 percent in 2016, and 47 percent in 2017. (For a total of 39.5 billion views)."
Besides the significant prevalence of marijuana and tobacco depictions in these videos, researchers also observed that the more views a given music video received, the more likely it was that they featured tobacco or cannabis products.
In other words, people seem to be more likely to watch and share music videos that show marijuana or tobacco consumption.
Forty-two percent of the songs that received 8,700 to 19 million views showed marijuana or tobacco products. For videos that received 112 million to four billion views, though, 50 percent featured these products.
When it comes to tobacco products, one interesting trend is the lack of manufactured cigarettes that appeared in these videos. Only 8 percent of the songs reviewed showed manufactured, as opposed to rolled, cigarettes.
But depictions of brands seem to be on the rise. Brand placement showing combustable (i.e. smokable) cannabis or tobacco products appeared in appeared in 0 percent of the top music videos in 2013, compared to 10 percent in 2017. Depictions of electronic vaping products rose from 25 percent in 2013 to 88 percent in 2017.
The researchers expressed concern with the rise of smoking or vaping depictions in popular videos.
"When young people, especially adolescents, see their favorite artists using tobacco products in music videos, they can begin to view them as normal in hip-hop culture, and they can begin to see themselves using them," study co-author Samir Soneji said in a press release. "They also could view them as less harmful than they are. That's a very real public health threat."
While few studies to date have examined the relationship between the appearance of cannabis products in popular culture and youth consumption habits, the medium has seen renewed interest recently. A study published earlier this year, for example, also showed a dramatic increase in references to marijuana in popular songs.
Marijuana References In Popular Music Are On the Rise, Study Finds
Photo courtesy of Chris Wallis // Side Pocket Images.
Marijuana Research Is Exploding In The Age Of Legalization, New Study Finds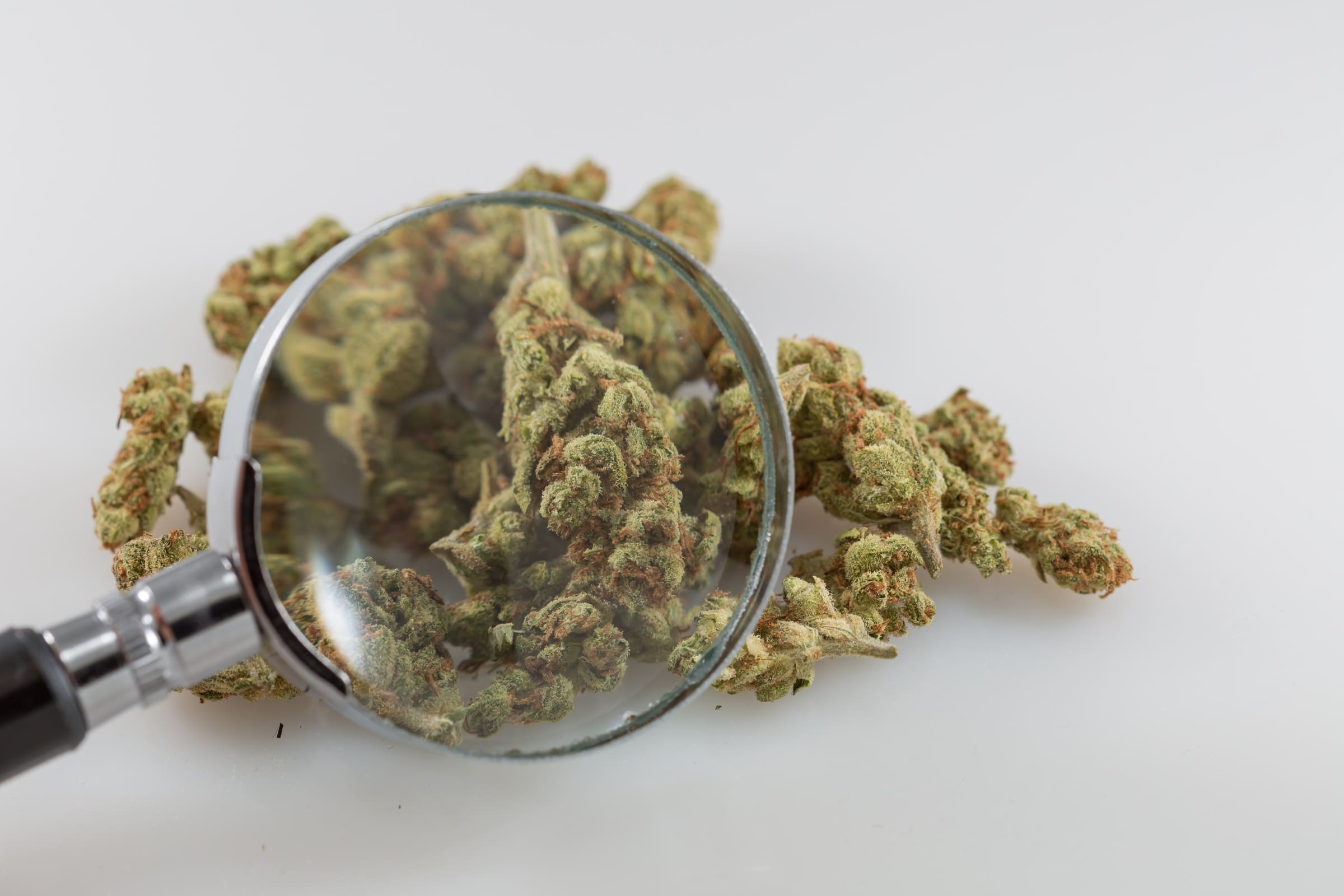 Researchers are now churning out thousands of studies on marijuana each year. And you can expect that stream of science to keep flowing as more places enact legalization, a new review predicts.
To get a better understanding of how the scientific community has responded to the cannabis reform movement, a team based in Israel used online research databases like PubMed and Web of Science to search for marijuana-related studies from 2000 to 2017.
Research on cannabis has rapidly accelerated in recent years, far outpacing the growth in scientific research as a whole, the new study, which was published this month in the journal Population Health Management, found.
While the overall number of scientific publications per year on PubMed increased 2.5 times during the years in review, the number of publications that examine cannabis increased 4.5 times, from 620 to 2388. The number of studies focused on medical cannabis increased nine times over the same period, from 82 in 2000 to 742 in 2017.
"The results of the present study demonstrate an ongoing increase in the number of publications related to cannabis in general and to medical cannabis in particular," the researchers wrote. "The spike in medical publications on medical cannabis that began in 2013 is impressive and encouraging."
The team went on to categorize each study by medical field.
Cannabis studies that fell into the neurology realm—which would encompass research looking at how cannabinoids affect conditions like epilepsy, for instance—were the most common and experienced the steadiest growth. Oncological studies on marijuana and cancer were the second most common, followed by psychiatric cannabis studies.
Where are the studies coming from?
Though marijuana remains federally prohibited in the United States, the country also pumps out the most cannabis research globally. Sixty-six percent of the studies under review from 2000 to 2017 originated in the U.S. The second biggest source of marijuana research is Canada, which produced 7.5 percent of the studies in review.
The authors of the new paper noted that cannabis research was stunted following the passage of prohibitionist policies in the 70s. And the recent uptick seems to correspond with state-level legalization efforts.
"The absence of an increase in publications on cannabis until recent years would appear to be related to the United Nations Single Convention that prohibited the use of cannabis for recreational purposes and had broad support in most of the developed countries," the researchers wrote.
"It is noteworthy that the significant growth in the number of publications on medical cannabis since 2013 parallels legislation permitting the use of recreational cannabis in the states of Washington and Colorado in 2012 and in Alaska and Oregon in 2014, and subsequently in many other countries around the world."
The team was heartened by the emerging trends in marijuana research, arguing that such a proliferation "should provide data, support, and confidence and should open new horizons for treatment of patients."
And what's more, the decision by the new study's authors to categorize previous science based on medical field "can help direct researchers and policy makers to fields in which data are scant or not available at all," they wrote.