Dogs With Arthritis Benefit From Cannabis Oil, Study Says
More people are using marijuana as a substitute for traditional pharmaceuticals—and so are man's best friend: dogs.
To date, there's been limited research into the effects of administering cannabis to pets. But a recent study, published in the journal Frontiers last month, offers new details about how cannabidiol (CBD) oil can alleviate the symptoms of osteoarthritis in dogs.
Researchers at Cornell University recruited 22 dogs with osteoarthritis—a condition characterized by inflammation caused by the deterioration of muscle tissue connected to bone joints—and administered different doses of hemp-derived CBD oil as part of a "randomized, placebo-controlled, owner and veterinarian double-blind, cross-over trial."
The results appear to confirm what many pet owners who've given their dogs CBD have anecdotally reported: It helps. Throughout the experiment, researchers relied on licensed veterinarians, as well as the pet owners, to document each dog's pain status and activity.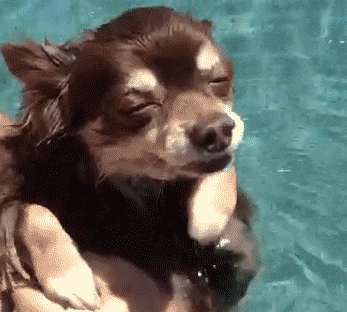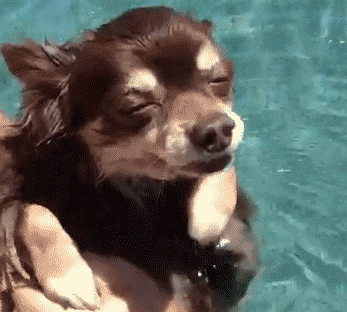 The study "showed that CBD oil increase comfort and activity in the home environment for dogs with [osteoarthritis]," the study authors wrote. "Additionally, veterinary assessments of pain were also favorable."
While news reports have circulated about the dangers of accidental pet ingestion of psychoactive THC-infused marijuana products, the researchers didn't observe any serious, adverse side effects from the CBD-focused treatment. Some dogs received 2 milligrams of CBD per kilogram twice daily, others received 8 milligrams of CBD per kilogram twice daily, and a control group received a placebo oil. The dogs who got the CBD seemed to do just fine.
The only side note is that researchers observed "incidental rises in alkaline phosphatase that could be related to the treatment" for some of the dogs when they tested their blood.
Still, CBD may prove to be a preferable treatment options for some dogs with osteoarthritis. The condition is typically treated with non-steroidal anti-inflammatory (NSAID) painkillers, which can cause problems with the kidney and gut, the researchers noted.
Why this study matters.
There's growing interest among pet owners in the potential benefits of CBD treatment for a variety of conditions—from arthritis to anxiety to epilepsy.
Several cannabis companies specifically market their CBD products toward pets. (This study was funded via a grant to Cornell University by Ellevet LLC, a company that produces cannabis pet treats). But because marijuana remains illegal under federal law, veterinarians risk losing their licenses if they recommend marijuana-based products.
At the same time that more research is coming out about the potential medical applications of cannabis in humans, other recent studies have bolstered anecdotal accounts about the benefits of cannabis for pets. For example, a preliminary report from Colorado State University found that CBD can reduce the frequency of seizures in epileptic dogs by as much as 89 percent.
And earlier this month, a Canadian company received government approval to test CBD-infused pet food as a means of mitigating anxiety among dogs, Newsweek reported.
To be sure, not all ingredients in marijuana affect animals in the same way that they affect humans. But this and other recent research is giving pet owners eager for alternative treatment options some relief, showing that cannabis can, in fact, provide some relief for dogs without serious side effects.
Frequent Consumers Are Becoming Less Dependent On Marijuana, Study Shows
Photo courtesy of Chris Yarzab.
Chocolate Complicates Marijuana Edibles Potency Testing, Scientists Find
Scientists recently discovered that there's something about chocolate that can botch the potency testing of marijuana edibles.
In research presented at one of the world's largest scientific conferences on Sunday, the study's principle investigator David Dawson found that THC potency testing for cannabis edibles can be significantly impacted when the product contains chocolate. That finding has implications for regulators, manufacturers and consumers.
"My research focuses on cannabis potency testing because of the high stakes associated with it," Dawson said in a press release ahead of the American Chemical Society conference.
He cited a California law stipulating that edible marijuana products that test 10 percent below what's indicated on the label must be relabeled and said "it's even worse if a product tests 10 percent or more above the labeled amount—then the entire batch must be destroyed."
One of the most surprising findings from the experiment is that when it comes to chocolate marijuana edible potency testing, less appears to be more. That's to say, when testing a vial of an edible that contains one gram of chocolate, the tests produced "more precise values than when we had two grams of the same infused chocolate in the vial."
"This goes against what I would consider basic statistical representation of samples, where one would assume that the more sample you have, the more representative it is of the whole," Dawson, of CW Analytical Laboratories, said.
"Simply changing how much sample is in the vial could determine whether a sample passes or fails, which could have a huge impact on the producer of the chocolate bars, as well as the customer who might be under- or overdosing because of this weird quirk of matrix effects."
It's not yet clear what about chocolate is complicating THC potency testing, but Dawson said that the fat content of the ingredient is likely a main factor, especially considering that THC is fat soluble. And because of that, the research will likely have implications for edibles that aren't chocolate based, and possibly even products such as topical lotions.
Next steps for Dawson and other researchers include determining whether similar trends exist for other cannabinioids such as CBD. Given that the Food and Drug Administration is actively exploring regulations to allow hemp-derived CBD to the food supply and would be charged with ensuring quality control standards, the findings could prove relevant on the federal level, too.
Marijuana Flower Offers More Pain Relief Than Other Cannabis Products, Study Finds
Photo courtesy of Flickr/jeffreyw.
Federally Funded Journal Exposes How Marijuana Prohibition Puts Consumers At Risk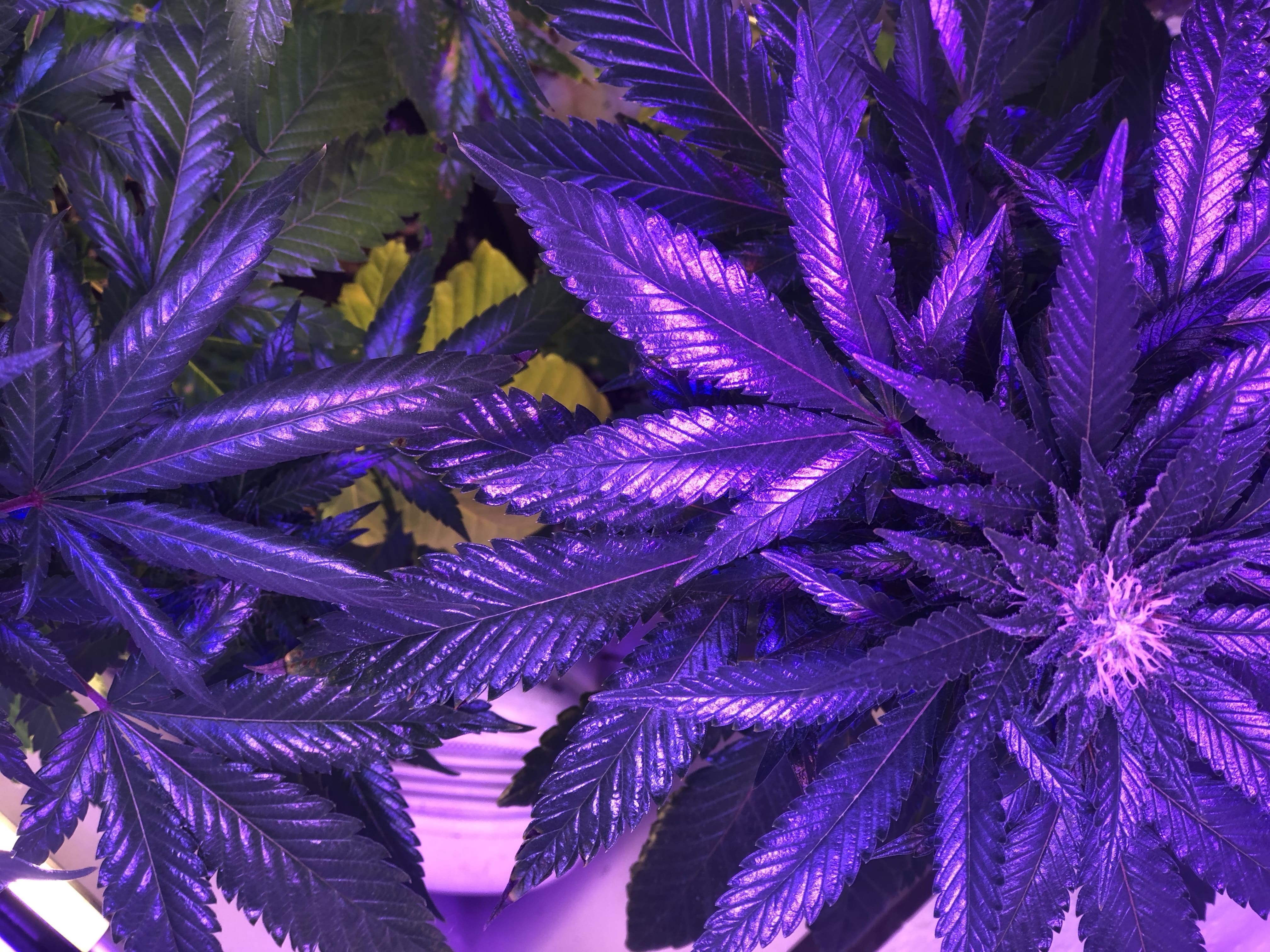 Federal dollars are supporting the publication of a recent report that highlights how marijuana prohibition puts cannabis consumers at risk due to the resulting lack of guidance on safety standards from regulators.
The article was published this week in Environmental Health Perspectives, an "an open-access journal published with support from" the National Institutes of Health (NIH). It looked at issues related to regulating cannabis quality, which includes ensuring that the products don't contain dangerous contaminants such as metals, pesticides and microbes.
"At the federal level in the United States, cannabis is still considered an illegal drug," the piece notes. "As a result, neither the Food and Drug Administration (FDA) nor the Environmental Protection Agency (EPA) has provided any guidance on how to regulate contaminants or on which cannabis-related exposures can be considered safe."
"States have had to determine on their own how to protect millions of cannabis users, and they have come up with widely varying responses," the report states. "The result is an uncertain and occasionally incoherent regulatory landscape."
The use of butane to extract marijuana concentrates, the prevalence of microbial contamination and high concentrations of metals are all concerns that federal agencies like the FDA and EPA would presumably address—if cannabis wasn't a federally banned substance.
There's at least one recent, relevant example on the issue: EPA announced on Wednesday that it will be approving pesticide applications for hemp, which was federally legalized through the Farm Bill late last year, but such tools will not be approved for marijuana because of its status under federal law.
But as it stands, such regulations are made and enforced at the state-level, meaning there's a lack of consistency across legal marijuana programs.
"States have become experts at taxing and controlling this industry, and public health and safety has generally been a secondary or even-later-down-the-line consideration," Ben Gelt, board chair of the Cannabis Certification Council, was quoted as saying in the report. "I think that is shifting, to some degree. I think that these issues are going to inevitably bubble up."
Considering that instances of contamination have been reported in legalized states, it's within reason to assume that cannabis consumers in non-legal states face an even greater set of risks given the complete lack of quality control standards.
"No state has it right, and there's still a long way to go, and there's still a lot of research that needs to be done," Gelt said. "All of the states have significant gaps in their policies when it comes to testing and ensuring product quality and quality assurance. It just depends on what state you're in where the gap is."
While Environmental Health Perspectives receives support from federal government sources, an article's appearance in the publication "does not indicate that the National Institute of Environmental Health Sciences condones, endorses, approves, or recommends the use of any products, services, materials, methodology, or policies stated therein," according to a disclaimer on the journal's website.
"Conclusions and opinions are those of the individual authors and advertisers only and do not necessarily reflect the policies or views of Environmental Health Perspectives or the National Institute of Environmental Health Sciences," the notice states.
Nonetheless, the irony of federal dollars being spent to circulate a report hosted on a dot gov website that highlights the public health harms of ongoing federal marijuana prohibition was not lost on NORML Political Director Justin Strekal.
"The flat Earth mentality of continuing to deny the fact that a sizable percentage of the public consumes cannabis is hurting our ability to derive evidence-based best practices that put people's health first," he said. "It is the height of absurdity that public resources were used to compile a report that essentially states that the government is helpless because they have chained their hands to their sides as a result of prohibition. We demand regulation, not incarceration."
"When the Congress chooses to get serious about putting public safety ahead of political expediency, they will move one of the various proposals to remove marijuana from the Controlled Substances Act to a vote," Strekal said.
Marijuana Flower Offers More Pain Relief Than Other Cannabis Products, Study Finds
Marijuana Flower Offers More Pain Relief Than Other Cannabis Products, Study Finds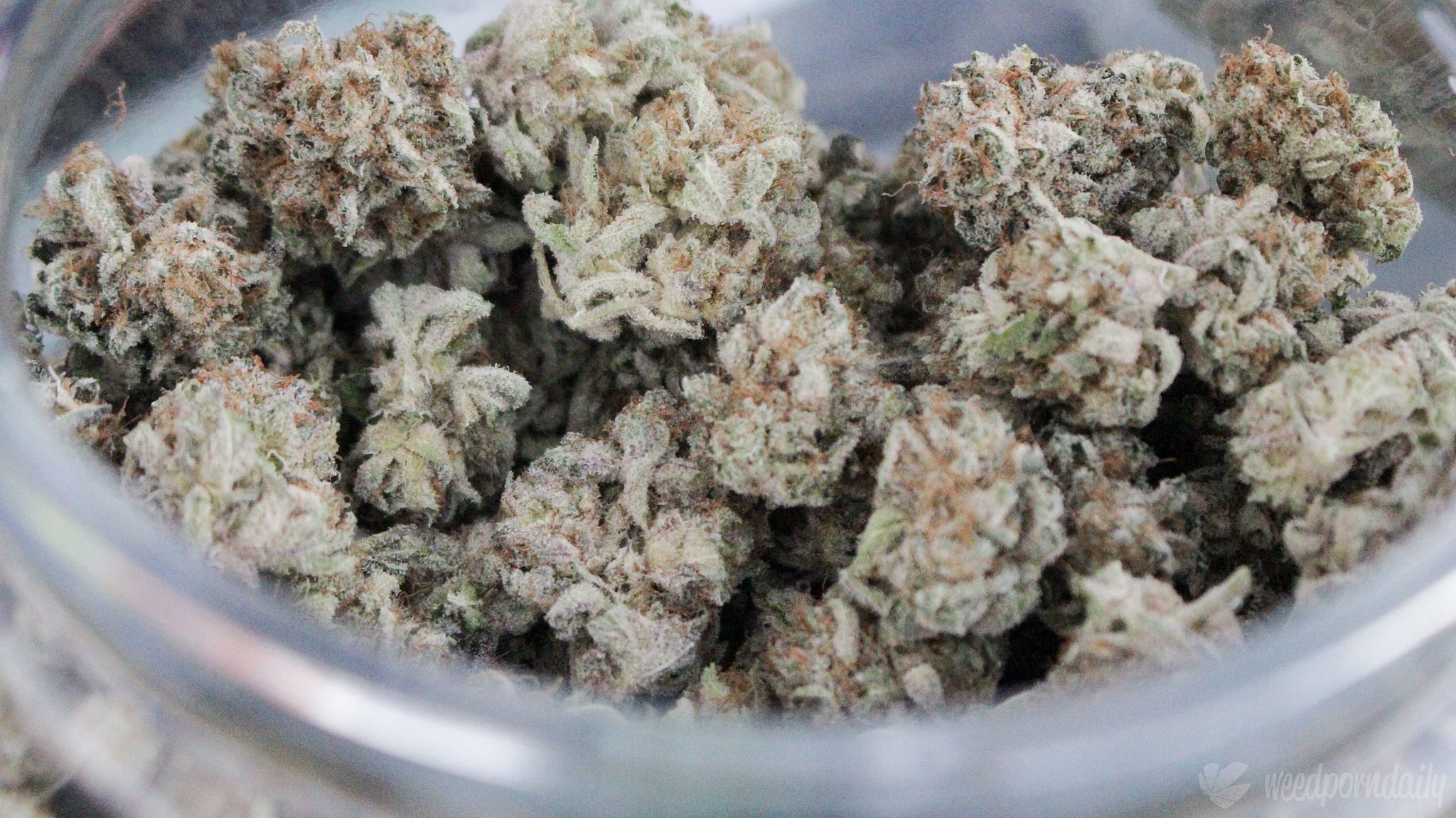 Among the overwhelming variety of cannabis products available on the market today, the most effective for pain relief appears to be whole dried marijuana flower and products high in THC, a new study finds.
"Whole cannabis flower was associated with greater pain relief than were other types of products, and higher tetrahydrocannabinol (THC) levels were the strongest predictors of analgesia and side effects prevalence across the five pain categories," researchers from the University of New Mexico wrote. "In contrast, cannabidiol (CBD) levels generally were not associated with pain relief except for a negative association between CBD and relief from gastrointestinal and non-specified pain."
Using data from a mobile app that aims to educate users about cannabis products and help them track their experiences, the researchers found that most people who reported self-medicating with marijuana have short-term, yet significant, relief from pain. "In our sample," they write, "we observed an average pain reduction of roughly 3 points on a standard 0 to 10 visual analogue pain scale, consistent with its application as a mid-level analgesic."
The findings, published in Complementary Therapies in Medicine in late July, are the latest in a robust body of scientific literature that shows marijuana can help people with different kinds of pain.
The study's goal was to gauge how the severity of pain changed and what side effects were experienced after cannabis consumption, and whether these effects differed by product. Researchers used information gleaned from Releaf App, a mobile software program developed by three of the study's authors and released in 2016. The app allows users to monitor their symptoms before, during and after consuming cannabis, thus helping them to understand the differences between products and delivery methods.
The study—which calls the Releaf data set "the largest database of real-time cannabis administration sessions in the U.S"—analyzed 20,513 cannabis sessions recorded in the app by 2,987 people between June 6, 2016 and October 24, 2018.
"Perhaps the most surprising result," lead author Xiaoxue Li said in a statement, "is just how widespread relief was with symptom relief reported in about 95 percent of cannabis administration sessions and across a wide variety of different types of pain."
"The results suggest that cannabis flower with moderate to high levels of tetrahydrocannabinol is an effective mid-level analgesic."
On average, users reported their starting pain to be 5.87 on a scale of 1 to 10. After consuming marijuana, that number fell to 2.77—a decrease of 3.1 points.
"Among the limited number of product characteristics that are typically made available to consumers, we found that consumption of whole, natural Cannabis flower was associated with greater anesthetic potential than were most other types of products," the authors wrote.
The study also found:
Patients whose cannabis sessions involved flower reported similar pain relief as those using concentrates and topicals. Edibles, pills and tinctures, however, offered less relief than flower.
Concentrates were found to be associated with more negative side effects, which the researchers reasoned could be because of solvents and other additives, as well as the removal of most terpenoids, terpenes and flavonoids.
Products labeled as hybrid strains were more effective at relieving pain than those labeled indica or sativa.
Combustion method didn't affect pain.
Higher THC levels offered more pain relief, while higher CBD levels did not.
Patients with back, joint or muscle pain, headache or migraine and non-specified pain saw more relief with high-THC products.
Patients with gastrointestinal/abdominal-related pain found more relief with lower levels of THC.
As for other reactions, patients were more likely to report positive effects than negative effects: they cited dry mouth and feeling foggy as the most common negative ones, while feeling relaxed and peaceful were frequently reported as the most positive ones. Additionally, while CBD levels didn't impact pain much, the cannabinoid did appear to decrease the likelihood of having negative side effects.
"The current findings," the study concludes, "show that self-directed medical cannabis treatment, especially among users of higher THC products, is associated with significant improvements in at least short-term pain relief, perhaps a major reason why cannabis has become one of the most widely used medications in the United States."
In a statement, Jacob Vigil, another study author and UNM associate professor of psychology, said the reason why dried cannabis flower may be more effective for pain is because of its "numerous constituents that possess analgesic properties beyond THC, including terpenes and flavonoids." These compounds probably work together to increase cannabis' therapeutic effects, he said.
"Our results confirm that cannabis use is a relatively safe and effective medication for alleviating pain, and that is the most important message to learn from our results," Vigil continued. "It can only benefit the public for people to be able to responsibly weigh the true risks and benefits of their pain medication choices."
Study Reveals How Marijuana Components THC And CBD Affect Chronic Pain
Photo courtesy of WeedPornDaily.