Win Or Lose At The Polls, Medical Marijuana Is Coming To Utah Under New Deal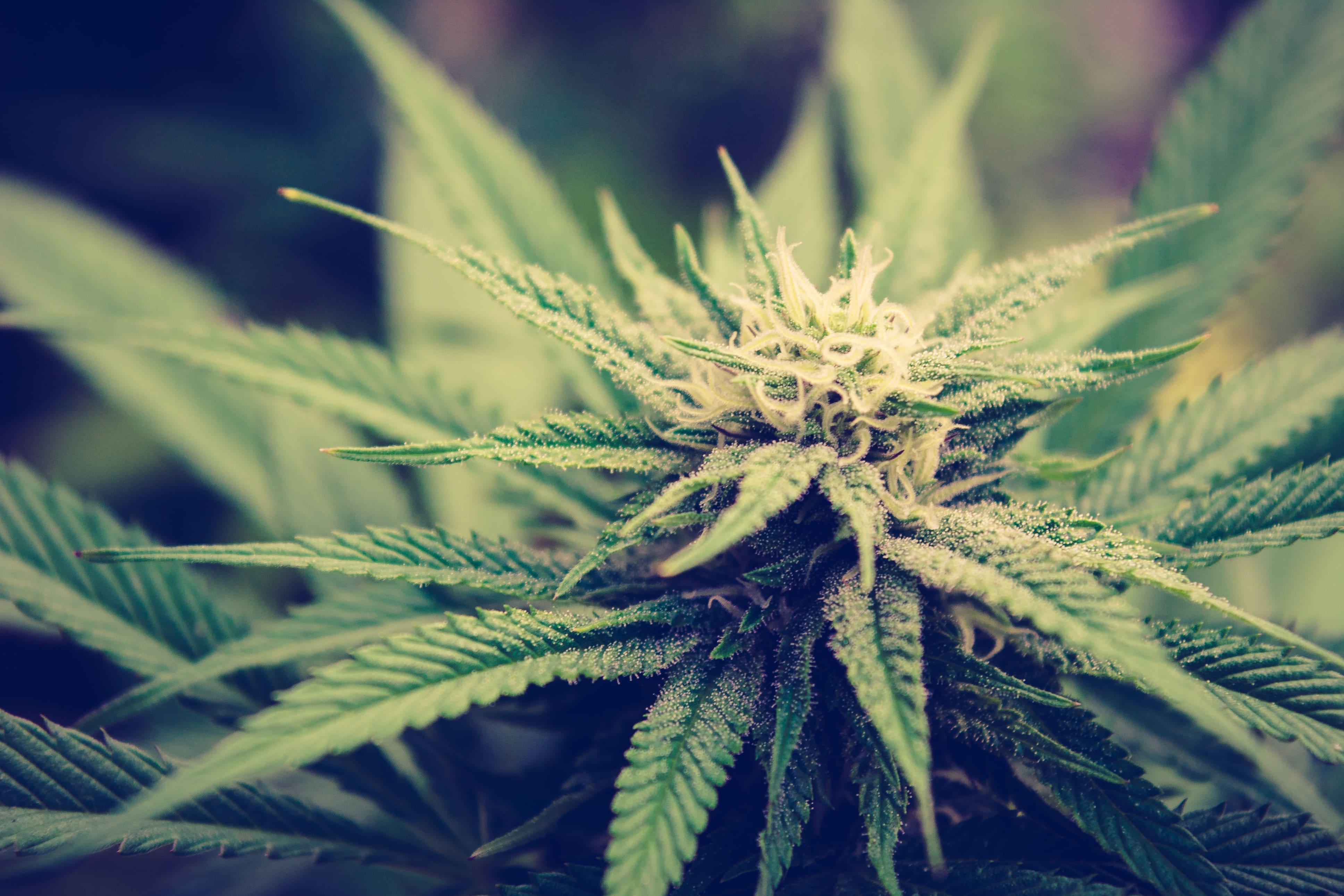 Utahans are guaranteed legal access to medical marijuana in the near future under a bargain struck Thursday between the state's conservative power structure and the backers of a popular medical cannabis ballot measure that will go before voters next month.
Proposition 2, which would add Utah to the growing list of states that allow people with doctors' approval to cultivate, consume and legally buy cannabis, has proven wildly popular in the extremely red state.
Despite organized and vocal opposition from The Church of Jesus Christ of Latter-Day Saints—and the Mormons' considerable influence over state elected officials—the measure had support from 64 percent of Utah voters, according to a September poll.
That sense of inevitability triggered a series of increasingly desperate-looking actions from opponents—chief among them the Utah Medical Association and the Mormon church—including push polls and radio ads that marijuana supporters blasted as dishonest.
It's also led to an unlikely compromise that promises Utah will have medical marijuana regardless of what happens on Election Day. After days of negotiation, the Utah Patients Coalition, the main group behind the measure, announced Thursday that it had made a deal with the Utah Medical Association, LDS church leaders, and elected officials to craft and pass a medical cannabis law via the normal legislative process.
"Under this plan, marijuana will be distributed to patients by well-trained, physicians and pharmacists who are qualified to do that very thing," Utah Gov. Gary Herbert (R) said during a press conference on Thursday.
Though Proposition 2 will remain on the ballot, the Utah state legislature will convene immediately after in a special session to hammer out a medical-marijuana law, details of which were agreed to in spirit in the compromise announced Wednesday.
DJ Schanz of the Utah Patients Coalition said at the press conference that his group is "de-escalating any future media buys" in favor of Proposition 2. And Matthew Schweich, deputy director of the Marijuana Policy Project (MPP), which was involved in drafting and campaigning for the measure, said in a press release that the group is "walk[ing] away" from the ballot effort in the state.
Similarly, an LDS representative said the church will "de-escalate our activities in opposition" ahead of the vote on November 6.
Another medical marijuana advocacy group, Together for Responsible Use and Cannabis Eduction (TRUCE), said it is "skeptical" but "cautiously optimistic" about the deal.
"We are willing to listen but we will do so skeptically," Christine Stenquist, TRUCE's executive director, said in a statement. "A special session with a lame-duck legislature is still something to which we are opposed. We still see Prop 2 as the best insurance policy for good medical cannabis law in Utah. But if what we're hearing is true and genuine, it is worth listening to."
The compromise bill "would be much safer and still be compassionate and answer the needs of patients," Michelle McOmber, CEO of the Utah Medical Association, which opposed the ballot measure, told the Deseret News.
The newly proposed legislation is also far more conservative than the Proposition 2 proposal. It does not allow for home cultivation, it legalizes fewer marijuana retail outlets and has a shorter list of qualifying medical conditions.
That said, the bill offers guarantees that the ballot initiative process does not, according to Schweich, of MPP.
Should the bill have passed, it was likely to have been gutted by state lawmakers, who—unlike in some other states—have the ability to unilaterally amend initiatives approved by voters.
"In Utah, a statutory ballot initiative can be amended or even repealed by a simple majority in the Legislature," Schweich pointed out in a press release issued Thursday. "If Proposition 2 passed without any agreement on next steps, patients may have been left waiting years to access legal medical cannabis. This compromise eliminates that uncertainty and ensures legislative leaders are committed to making the law work."
"This campaign was never about notching up another election victory," Schweich said. "Our goal was simply to help medical cannabis patients in Utah who are being treated like criminals as they seek to alleviate their suffering. With this compromise, we have achieved that goal."
Voters In Seven States Will See These Marijuana Questions On Election Day